Remembering one minute of the past per day [ENG-ESP] Recordar un minuto del pasado al día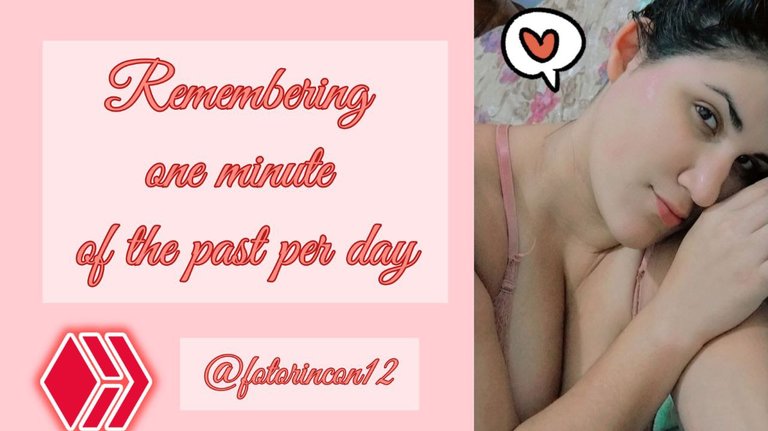 I think it has happened to all of us that we do something, we see a photo, or we find some object and a burst of memories comes to us or even one, painful or happy but it moves our heart.
Creo que a todos nos ha pasado que hacemos algo, vemos una foto, o nos encontramos algún objeto y llega una ráfaga de recuerdos o tan siquiera uno, doloroso o feliz pero nos remueve el corazón.
⸻⸻⸻⸻⸻⸻𝓐𝓜𝓡𝓛 ♐︎⸻⸻⸻⸻⸻⸻
Today I came across a social network of a friend who studied with me in elementary school, that is 13 years ago, and looking at her pictures I came across an album of our 6th grade graduation and between laughter and nostalgia I remembered what it was like to be a carefree child, a girl who only thought about playing, dancing and singing, it was so nice, but that memory brought me another and another, and in between I came to the memories of when my parents were young and were always there for me, and my heart crumpled.
Hoy me topé con una red social de una amiga que estudió conmigo en primaria, o sea hace 13 años, y viendo sus fotos me topé con un álbum de nuestra graduación de 6to grado y entre risas y nostalgia me acordé de lo que era ser una niña sin preocupaciones, una niña que solo pensaba en jugar, bailar y cantar, fue tan lindo, pero ese recuerdo me trajo otro y otro, y entre tanto llegué a los recuerdos de cuando mis papás eran jóvenes y siempre estaban ahí para mí, y se me arrugó el corazón.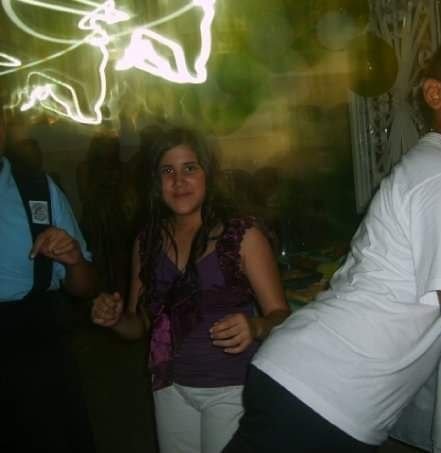 Sometimes we forget all the beautiful things we lived in childhood, and we only bring them back when someone is missing, in this case, my parents. Now that I have to be a woman with a home and responsibilities I spend my time busy or in my world and after a few days I realize that I have not been aware of them, and I know that the situation hurts us all but no one does anything, because neither they come, nor I go to see them, so nothing happens, and everyone remains with a sore heart. This accumulated pain explodes from time to time in tears and nostalgia, and that is why I come to the conclusion that at least once a day for every day we remember a minute of the past, either for good or for bad.
A veces olvidamos todo lo bonito que vivimos en la infancia, y solo lo traemos de vuelta cuando alguien nos hace falta, en este caso, mis papás. Ahora que me ha tocado ser una mujer con un hogar y responsabilidades me la paso ocupada o en mi mundo y pasados algunos días es que caigo en cuenta de que no he estado pendiente de ellos, y se que a todos nos duele la situación pero ninguno hace nada, ya qué ni ellos vienen, ni yo voy a verlos, así que no pasa nada, y todos siguen con el corazón dolido. Esto que se va acumulando explota de vez en cuando en lagrimas y nostalgia, y por eso llego a la conclusión de que al menos una vez al día por cada día recordamos un minuto del pasado, sea para bien o para hacernos mal.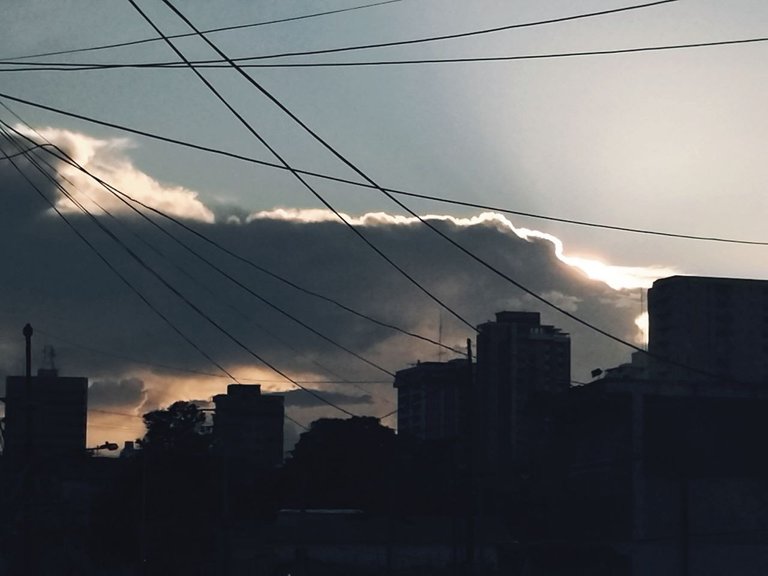 ⸻⸻⸻⸻⸻⸻𝓐𝓜𝓡𝓛 ♐︎⸻⸻⸻⸻⸻⸻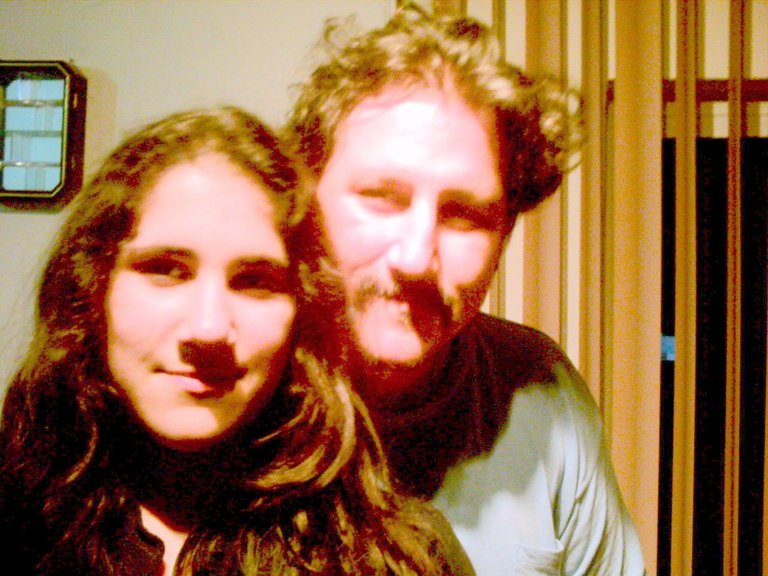 Until we say goodbye and it hurts forever we will not learn, but if you are here today reading this I say to you; make time and space to see your loved ones so that what you remember will be happy and full of love. Remembering is not bad, it helps us to better appreciate what we had and what we were, and the bad lets us see the lesson we must learn.
Hasta que nos toque decir adiós y nos duela por siempre no aprenderemos, pero si hoy estás aquí leyendo esto te digo; haz tiempo y espacio para ver a tus seres queridos para qué lo que recuerdes sea feliz y lleno de amor. Recordar no está mal, nos ayuda a apreciar mejor lo que tuvimos y lo que fuimos, y lo malo nos deja ver la lección que debemos aprender.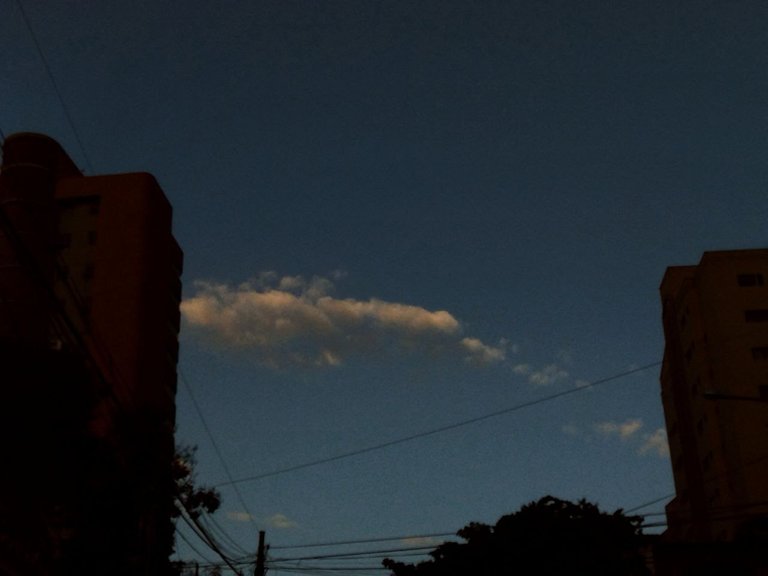 Remembering one minute of the past a day will always give me the life and strength to continue swimming in the immense current that floods my heart. Alejandra Rincón
Recordar un minuto del pasado al día siempre me dará la vida y fortaleza para continuar nadando entre la inmensa corriente que me inunda el corazón. Alejandra Rincón
▂▂▂▂▂▂▂▂▂▂▂▂▂🎥🎞️📷@Fotorincon12🎤🎙️🎧▂▂▂▂▂▂▂▂▂▂▂▂▂▂▂
La fotografías son capturadas por mi celular Redmi 9t y a veces con mi cámara Nikon p500. A parte de fotografías subo contenido sobre maquillajes, recetas de cocina, reflexiones y opiniones porque mi imaginación es extensa y mi intención es crear temas de conversaciones que terminen en agregar nuevas amistades. Mis traducciones son de Deepltranslate, mis editores son el celular, Picasa, Inshot, o Canva. Un abrazo y mis mejores deseos para ustedes.
The photographs are captured by my Redmi 9t cell phone and sometimes with my Nikon p500 camera. Apart from photographs I upload content about makeup, recipes, reflections and opinions because my imagination is extensive and my intention is to create topics of conversations that end up adding new friendships. My translations are from Deepltranslate, my editors are mobile, picasa, inshot, or Canva. Best regards and best wishes to you.

▂▂▂▂▂▂▂▂▂▂▂▂▂🎥🎞️📷@Fotorincon12🎤🎙️🎧▂▂▂▂▂▂▂▂▂▂▂▂▂▂▂
---
---