Saca a tu ángel negro y vístelo de diablo [ESP] Bring out your black angel and dress him up as a devil [ENG]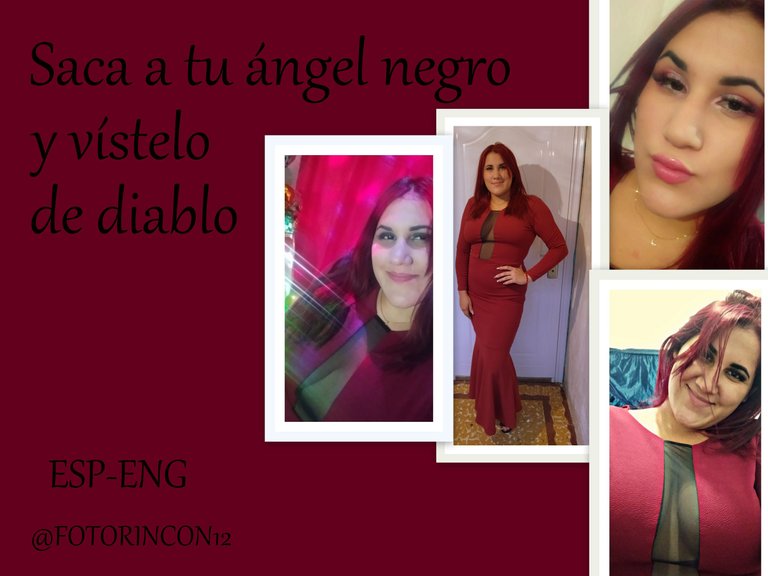 Hola mis amores, les dejo un pensamiento personal para que sus mentes se pongan a volar, y saquen conclusiones sobre sus vidas, lo que hacen, lo que quieren hacer y lo que quieren ser. Ya qué en mi opinión todos tenemos un ángel negro dentro que queremos sacar a relucir, a algunos nos da miedo, otros no lo han descubierto, el resto no sabe como manejarlo, y está ese 10 por ciento que sabe perfectamente como tenerlo y hacer que otros lo deseen.
Hello my loves, I leave you a personal thought for your minds to fly, and draw conclusions about your lives, what you do, what you want to do and what you want to be. Since in my opinion we all have a black angel inside that we want to bring out, some of us are afraid, others have not discovered it, the rest do not know how to handle it, and there is that 10 percent that knows perfectly well how to have it and make others want it.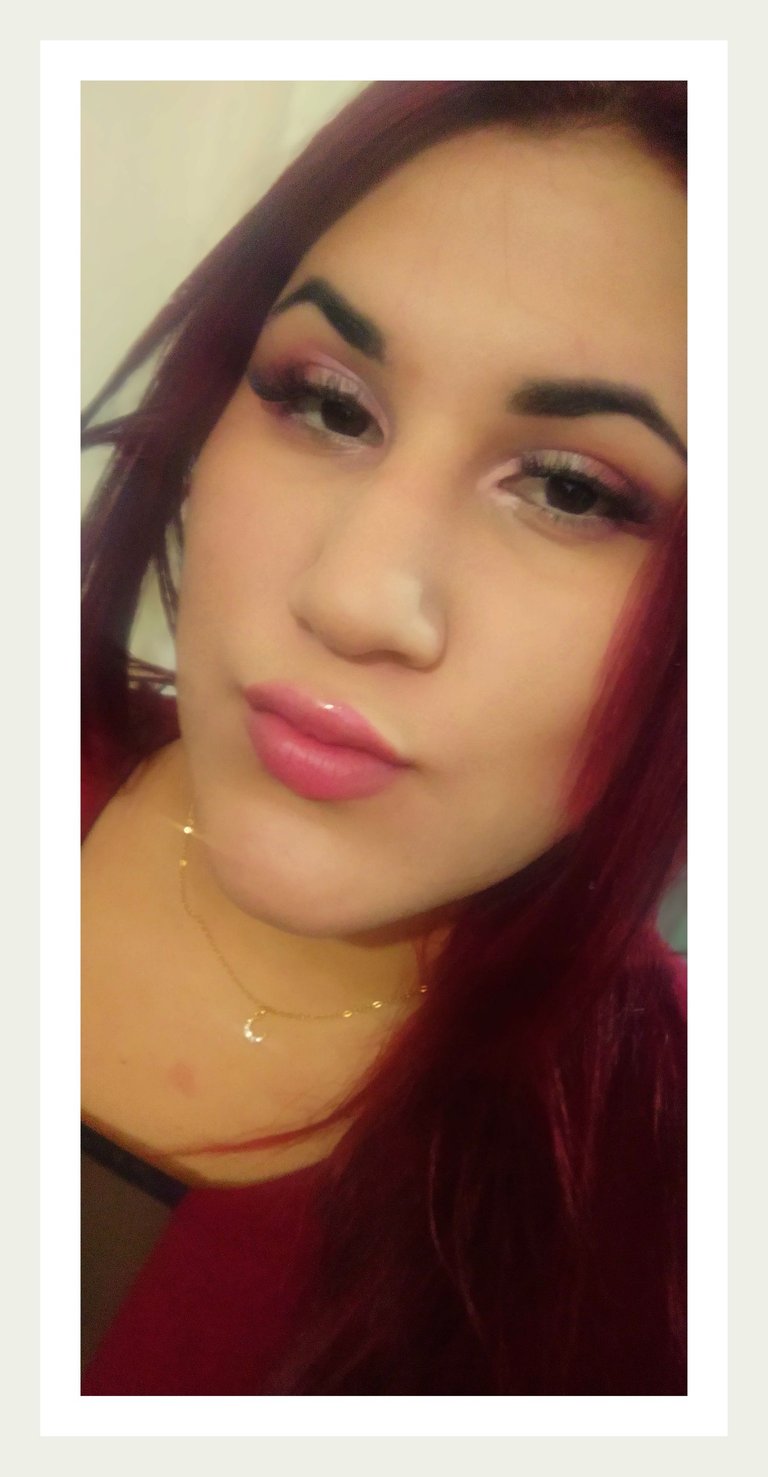 Como lo mencioné, tenemos un ángel negro dentro, ¿a que me refiero? tenemos ese oscuro deseo por hacer cosas que vemos prohibidas, o tabú, deseamos vestirnos de forma que mostremos más, que revelemos un poco, que nos veamos tentadoras, sexys, (hablo también por los chicos) queremos cumplir fantasías o deseos, tenemos pensamientos atrevidos, queremos probar cosas nuevas, y un sin fin de cosas que la mayoría de las veces se resume en tengo miedo de lo que piensen los demás.
As I mentioned, we have a black angel inside, what do I mean? we have that dark desire to do things that we see forbidden, or taboo, we want to dress in a way that we show more, that we reveal a little that we look tempting, sexy, (I speak also for the guys) we want to fulfill fantasies or desires, we have daring thoughts, we want to try new things, and endless things that most of the time is summarized in I'm afraid of what others think.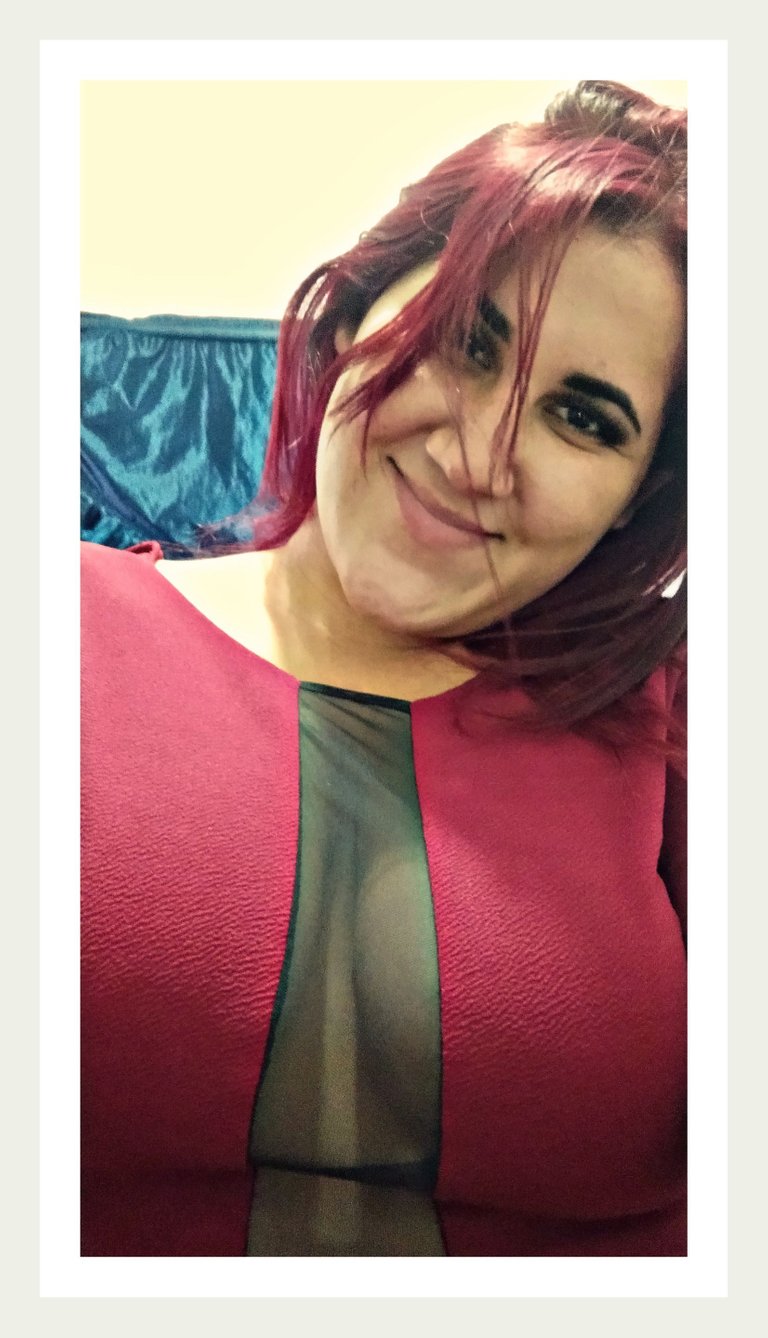 ──────────────« 🌑🌒🌓🌔🌕🌖🌗🌘🌑 »─────────────
Yo, siempre he tenido miedo de lo que piensen mis familiares ya qué podría decir qué el 80% son conservadores, me cohibí por muchisimos años y aún así hice muchas tonterías que quise y que no me arrepiento, y ahora que tengo más libertad la uso como quiero, me visto como deseo, elijo si quiero o no cumplir mis fantasías, si quiero vestirme reveladora o no y funciona mejor.
Me, I have always been afraid of what my relatives think because I could say that 80% of them are conservative, I was self-conscious for many years and still I did many stupid things that I wanted and that I do not regret, and now that I have more freedom I use it as I want, I dress as I wish, I choose whether or not I want to fulfill my fantasies, if I want to dress revealing or not and it works better.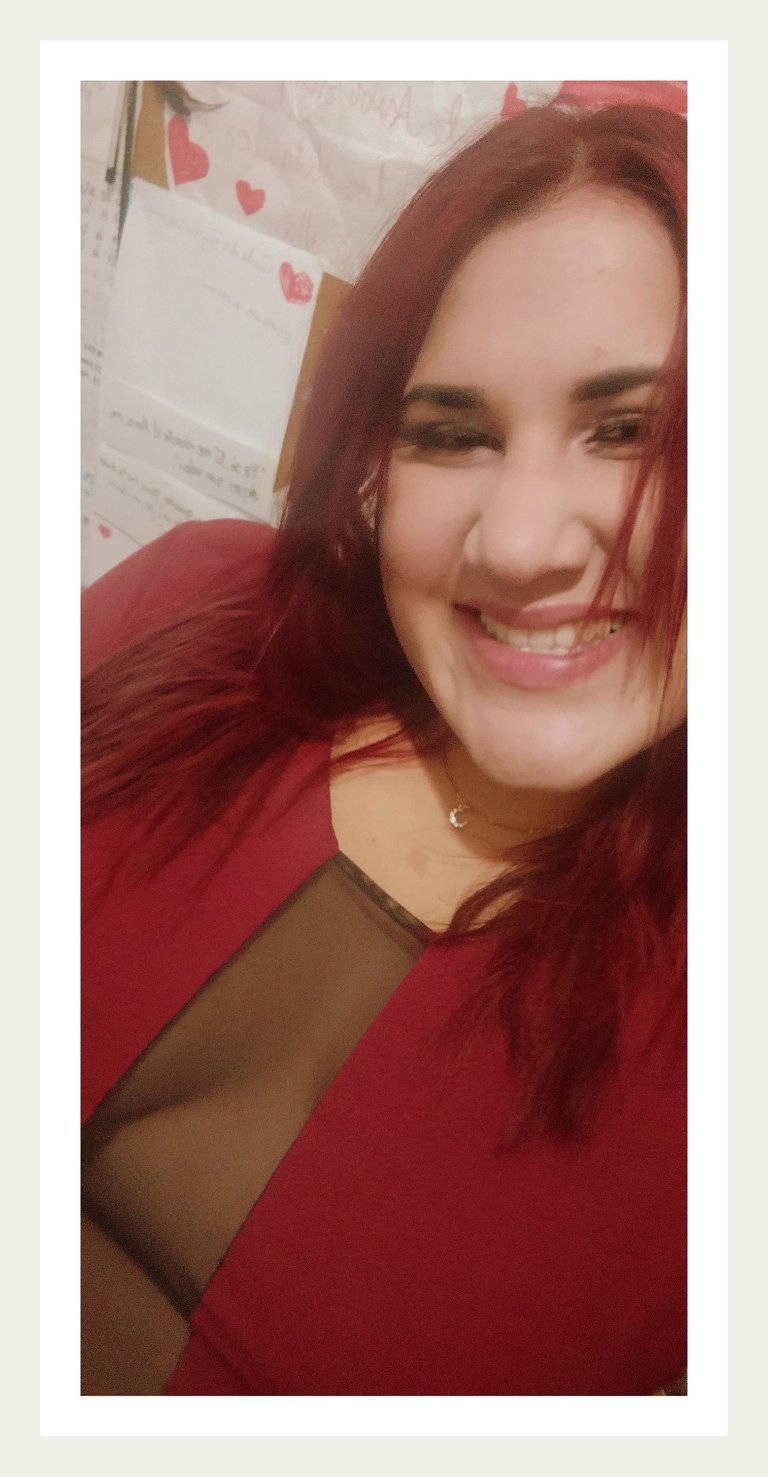 Ya soy una mujer, hecha y derecha que toma sus propias decisiones y que por salud mental decido pensando en mí, en si me gusta o no, ya no le paro a lo que digan mis familiares, a lo que hablen los demás. ¿Qué me motivó? La vida es una y debemos aprovechar mientras tengamos la oportunidad porque somos uno, con una vida, con un ser y un pensamiento.
I am now a full-fledged woman who makes her own decisions and for mental health I decide thinking about myself, whether I like it or not, I no longer stop to what my relatives say, to what others say. What motivated me? *Life is one and we must take advantage of it while we have the opportunity because we are one, with one life, with one being and one thought.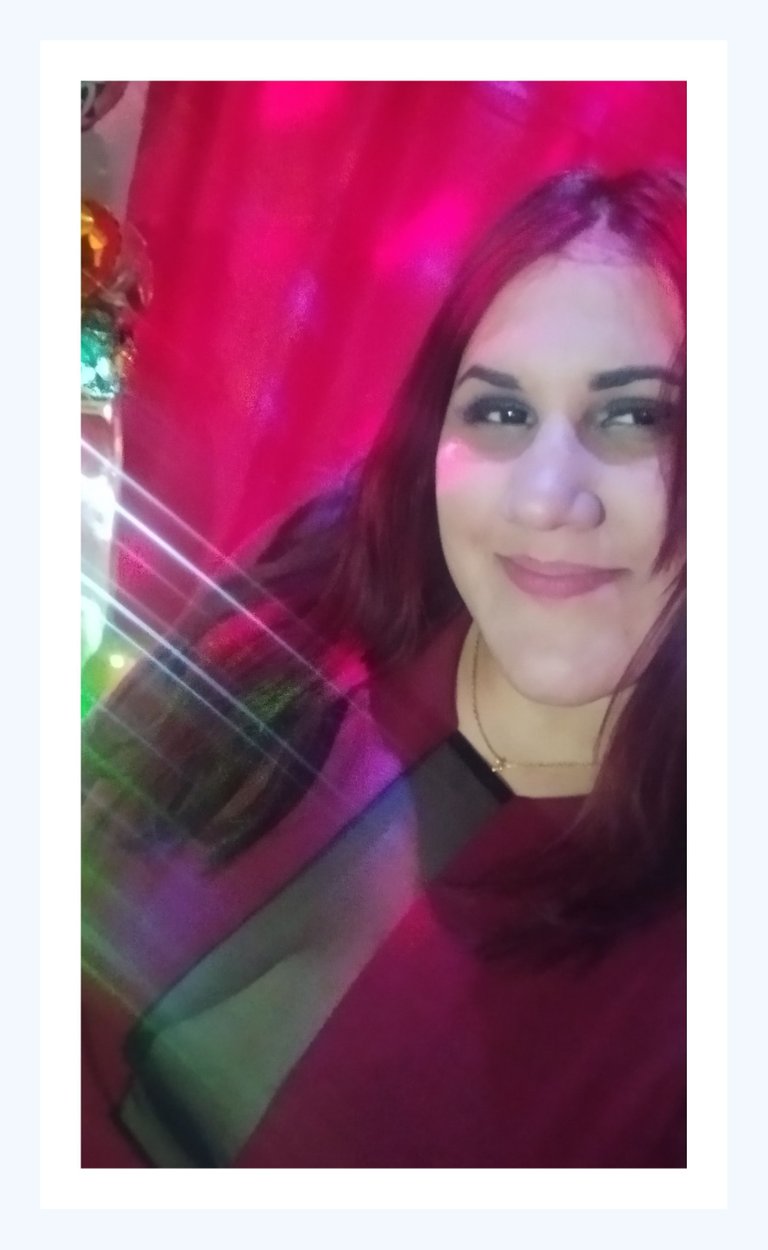 ¿Mi consejo? Haz lo que desees, cumple tus fantasías, sé tú, saca a tu ángel negro, hazte ese piercing, el tatuaje, píntate el cabello, ponte ese vestido sexy, maquíllate como una diosa de la noche, porque se trata de ti, de ti y de ti.
My advice? Do what you want, fulfill your fantasies, be you, bring out your black angel, get that piercing, the tattoo, paint your hair, put on that sexy dress, make up like a goddess of the night, because it's about you, you and you.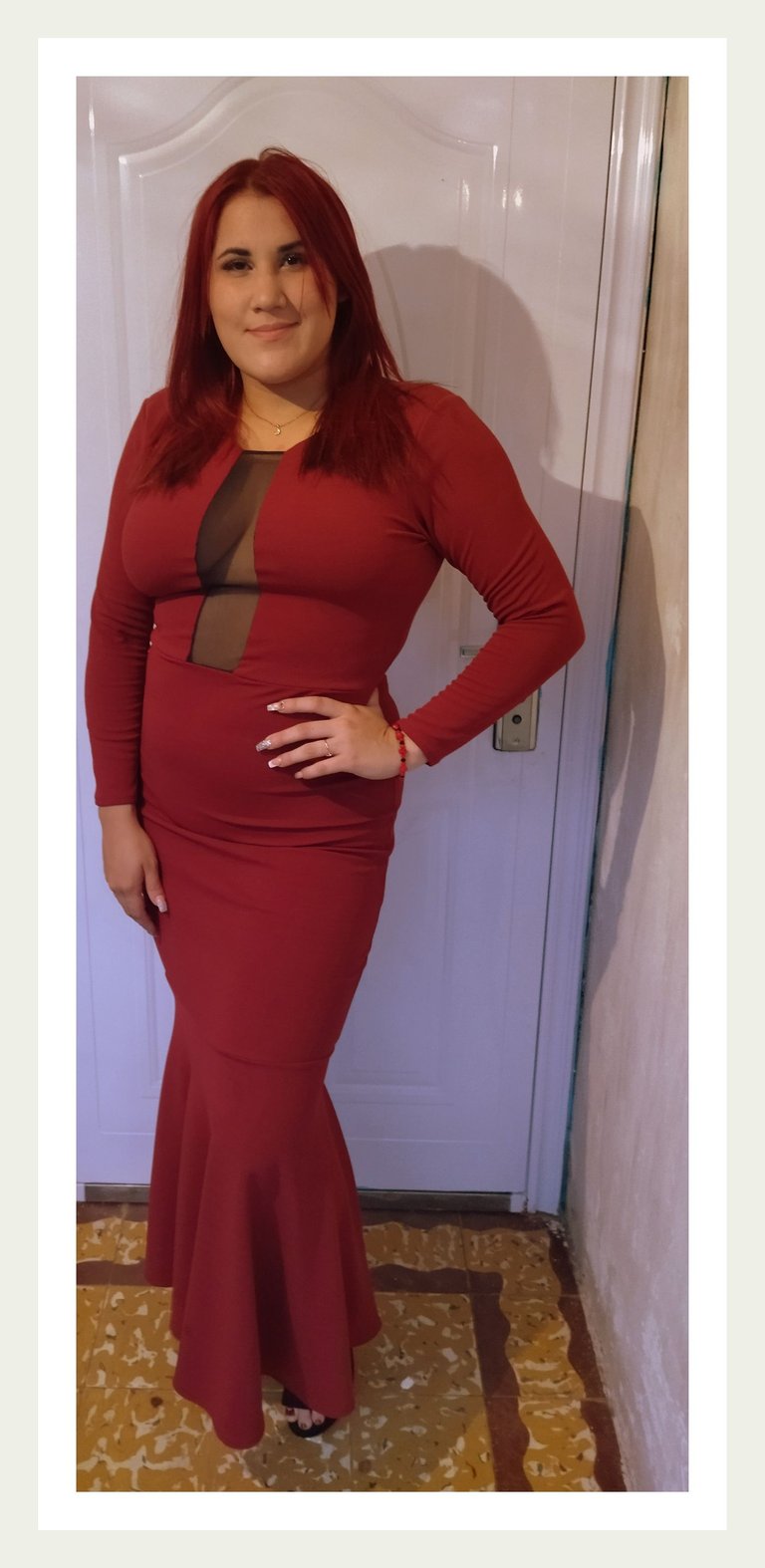 El día de mi graduación me sentí una diosa, cerrada pero sexy, con una ligera línea que mostraba un poco más de lo que acostumbro y sé que todos se dieron cuenta, pero mientras ellos me miraban con asombro, y hasta desdén yo me sentí poderosamente bella, y eso fue suficiente. Saca a tu ángel negro, vístelo de diablo, y seduce a todo el mundo.
On my graduation day I felt like a goddess, tight but sexy, with a slight line that showed a little more than I'm used to and I know everyone noticed, but while they looked at me with awe, and even disdain I felt powerfully beautiful, and that was enough. Bring out your black angel, dress it up as a devil, and seduce everyone.
━━━━━━────────━✿ fotorincon12 ✿━━─────━━━━━
Gracias por tu tiempo y apoyo. Si deseas seguir mis trabajos puedes hacerlo desde insta foto_rincon . La mayoría de mis fotografías son con mi celular Redmi 9t, y cuando use otros equipos te lo haré saber. A parte de fotografías puedes leer algunas recetas, reflexiones y opiniones. Un abrazo.
Thank you for your time and support. If you want to follow my work you can do it from insta foto_rincon . Most of my pictures are with my Redmi 9t cell phone, and when I use other equipment I will let you know. Besides pictures you can read some recipes, reflections and opinions. Best regards.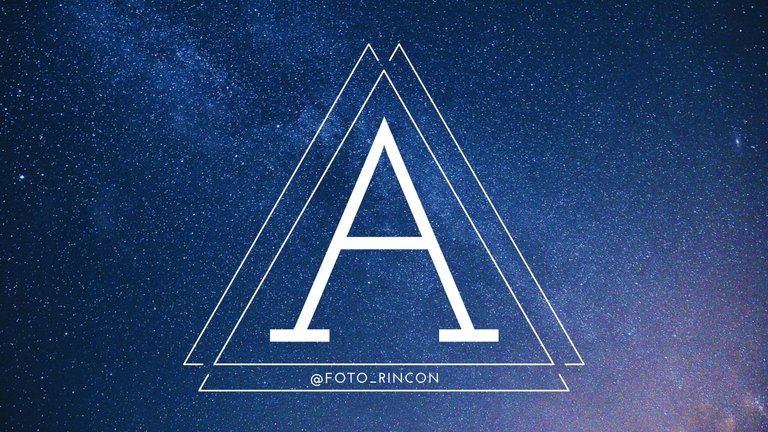 ....................................................................................
---
---