The unexpected confession [ENG-ESP] La confesión inesperada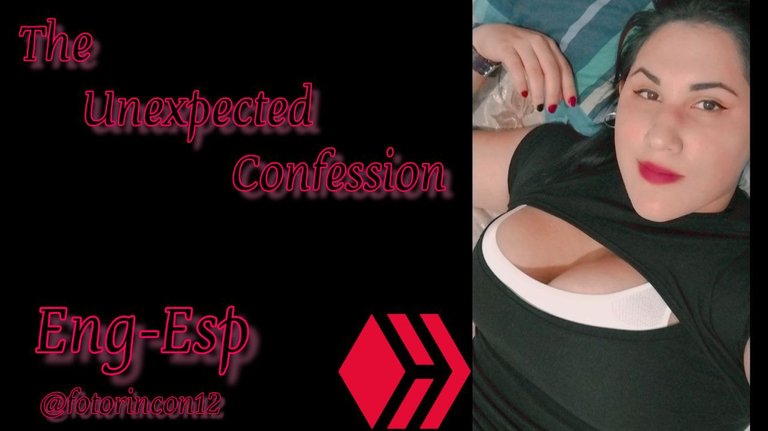 I have been going out at night with my husband Juan to run errands, but the truth is that I enjoy it very much, when there is a connection with someone it is undeniable wherever you are, and that's it, sometimes there are places where we arrive and hear comments like how cute they look, or they are very close friends or they look in love, and even they are always walking together and laughing and that's very nice, I love it, but it's not to boast that I have the best partner and things like that, Juan is my best friend and that's it.
He estado saliendo de noche con mi esposo Juan a hacer diligencias, pero la verdad las disfruto mucho, cuando hay una conexión con alguien es innegable donde sea que estés, y es eso, a veces hay lugares donde llegamos y escuchamos comentarios como que lindos se ven, o son muy amigos o se ven enamorados, e incluso siempre andan juntos y de risita y eso es muy lindo, me encanta, pero no es presumir que tengo la mejor pareja y cosas así, Juan es mi mejor amigo y ya.
Then there are those outings that are born unexpectedly, those that you enjoy, where you say let's go buy this and yes, we go, we walk under the sun or the moon, we laugh, we fight on the road, we have a drink, we confess something, we make fun of something and it is incredible to think that after 5 years everything is still a little bit the same; like children in love, although everything is different; like two adults with responsibilities.
Entonces están esas salidas que nacen inesperadamente, esas que te disfrutas, donde dices vamos a comprar esto y sí, vamos, caminamos bajo el sol o la luna, reímos, peleamos en plena carretera, nos tomamos un refresquito, nos confesamos algo, nos burlamos de algo y es increíble pensar qué después de 5 años todo sigue un poco igual; como unos niños enamorados, aunque todo diferente; como dos adultos con responsabilidades.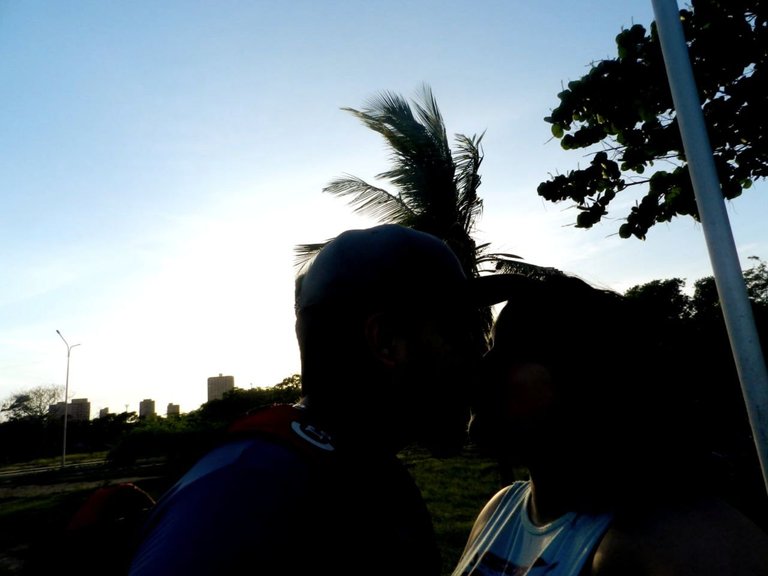 And from these nights a confession came up; I like being with you, just like that, just like that, he just blurted it out, and yes, obviously I assumed that, but the fact that he confessed it to me all of a sudden made me stop and look at him, I felt happy, inside everything in me stirred, and that's the thing, when we ask do you like being with me? and they answer yes or we assume so, it's okay, that's fine because we are with our partner and we assume that when we go out he likes to be with us, but being told that causes an effect on you, a change, it's thinking that you didn't have to attack him with questions to get the truth out of him, it just flowed and this last one is something we don't always expect, or I speak for me.
Y de estas noches surgió una confesión; me gusta estar contigo, así, sin más, solo lo soltó, y sí, obviamente eso lo suponía, pero el hecho de que me lo confesara así de golpe me hizo detener y mirarlo, me sentí feliz, por dentro todo en mí se removió, y esa es la cuestión, cuando preguntamos ¿te gusta estar conmigo? y nos responden sí o lo suponemos, está bien, eso está bien porque estamos con nuestra pareja y suponemos que cuando salimos le gusta estar a nuestro lado, pero que te lo digan causa un efecto en ti, un cambio, es pensar que no tuviste que atacarlo a preguntas para sacarle la verdad, solo fluyo y esto ultimo es algo que no siempre esperamos, o hablo por mí.
⸻⸻⸻⸻⸻⸻𝓐𝓜𝓡𝓛 ♐︎⸻⸻⸻⸻⸻⸻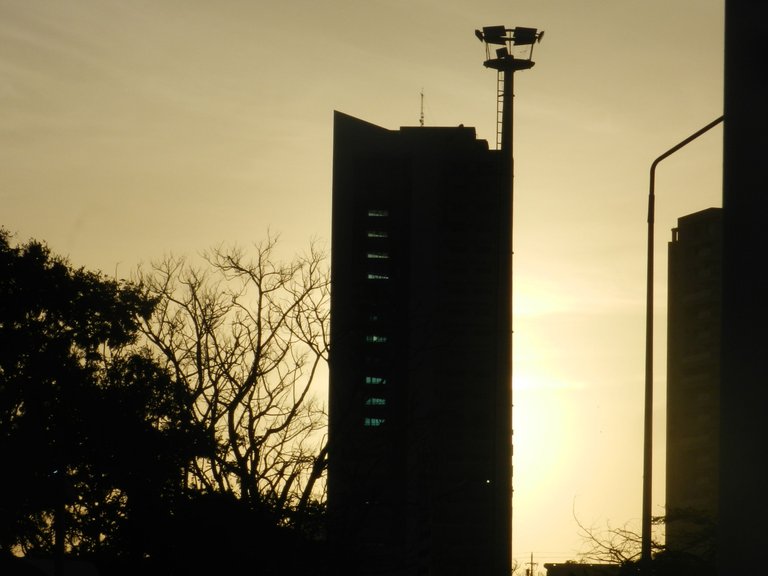 Generally I always go around asking Juan "do you like this, what do you think, do you love me? and things that I imagine happen to them, but they don't stop to think when they do it alone? when that person lets it all out at once because he trusts you and loves you and tells you so, and appears and says; I love you my love, I think this and that, you know that I like such and such, and it doesn't happen much because he is of few words, but it also happens to me because we have a lot of time and we try to know each other better every day.
Generalmente yo siempre ando preguntando a Juan ¿te gusta esto?, ¿Qué piensas?, ¿me quieres? y cosas que me imagino les pasa, pero a que no se detienen a pensar cuando [email protected] lo hacen [email protected]? cuando esa persona lo suelta todo de golpe porque confía en ti y te quiere y te lo dice, y se aparece y dice; te quiero mi amor, pienso esto y aquello, sabias que tal cosa me gusta, y me pasa poco porque él es de pocas palabras, pero me pasa también porque tenemos mucho tiempo y tratamos de conocernos mejor cada día.
As a result of that confession my head unleashed a myriad of questions and answers that decided to calm down and let my head flow, that everything was left alone at the moment he looked at me and told me he liked being with me, so I was calmer and the night was serene and beautiful, as if made for the moment and just when I arrived I took a picture from the front of my house with the camera to the moon to treasure the moment.
A raíz de esa confesión mi cabeza desató un sinfín de preguntas y respuestas que decidieron aplacarse y dejar que mi cabeza fluyera, que todo se quedara solo en el momento que me miró y me dijo que le gustaba estar conmigo, así me quedé más tranquila y la noche fue serena y preciosa, como hecha para el momento y justo al llegar tomé una foto desde el frente de mi casa con la cámara a la luna para atesorar el momento.
⸻⸻⸻⸻⸻⸻𝓐𝓜𝓡𝓛 ♐︎⸻⸻⸻⸻⸻⸻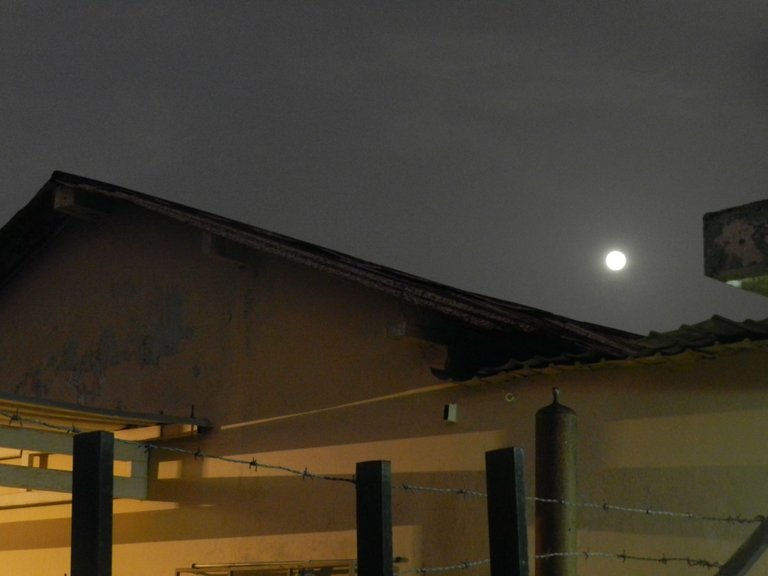 ▂▂▂▂▂▂▂▂▂▂▂▂▂🎥🎞️📷@Fotorincon12🎤🎙️🎧▂▂▂▂▂▂▂▂▂▂▂▂▂▂▂
La fotografías son capturadas por mi celular Redmi 9t y a veces con mi cámara Nikon p500. A parte de fotografías subo contenido sobre maquillajes, recetas de cocina, reflexiones y opiniones porque mi imaginación es extensa y mi intención es crear temas de conversaciones que terminen en agregar nuevas amistades. Mis traducciones son de Deepltranslate, mis editores son el celular, Picasa, Inshot, o Canva. Un abrazo y mis mejores deseos para ustedes.
The photographs are captured by my Redmi 9t cell phone and sometimes with my Nikon p500 camera. Apart from photographs I upload content about makeup, recipes, reflections and opinions because my imagination is extensive and my intention is to create topics of conversations that end up adding new friendships. My translations are from Deepltranslate, my editors are mobile, picasa, inshot, or Canva. Best regards and best wishes to you.

▂▂▂▂▂▂▂▂▂▂▂▂▂🎥🎞️📷@Fotorincon12🎤🎙️🎧▂▂▂▂▂▂▂▂▂▂▂▂▂▂▂
---
---