First rain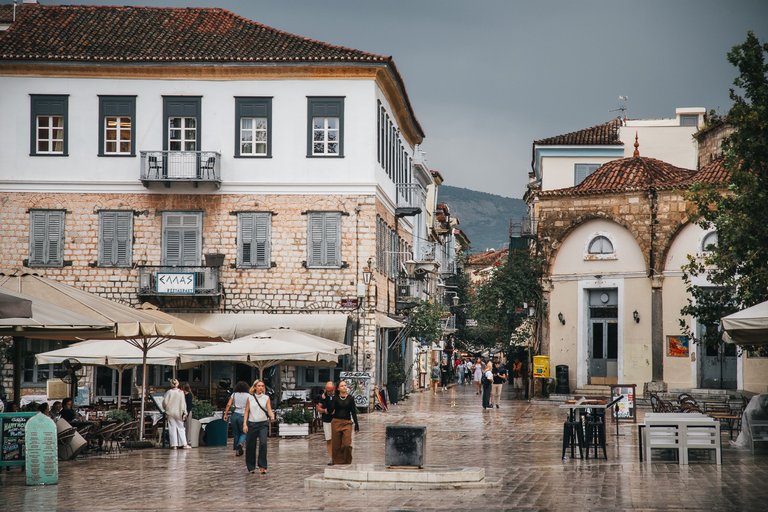 ---
I was swimming when the first raindrops started to fall. The sea though, was so pleasant and warm that I continued my swim enjoying this rare combination. Actually this was the first time that I was in the sea while it was raining and I have to say that it was unexpectedly nice!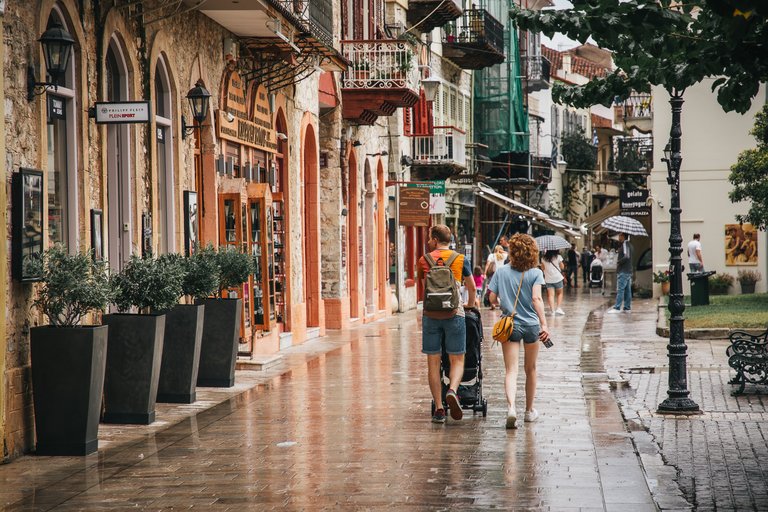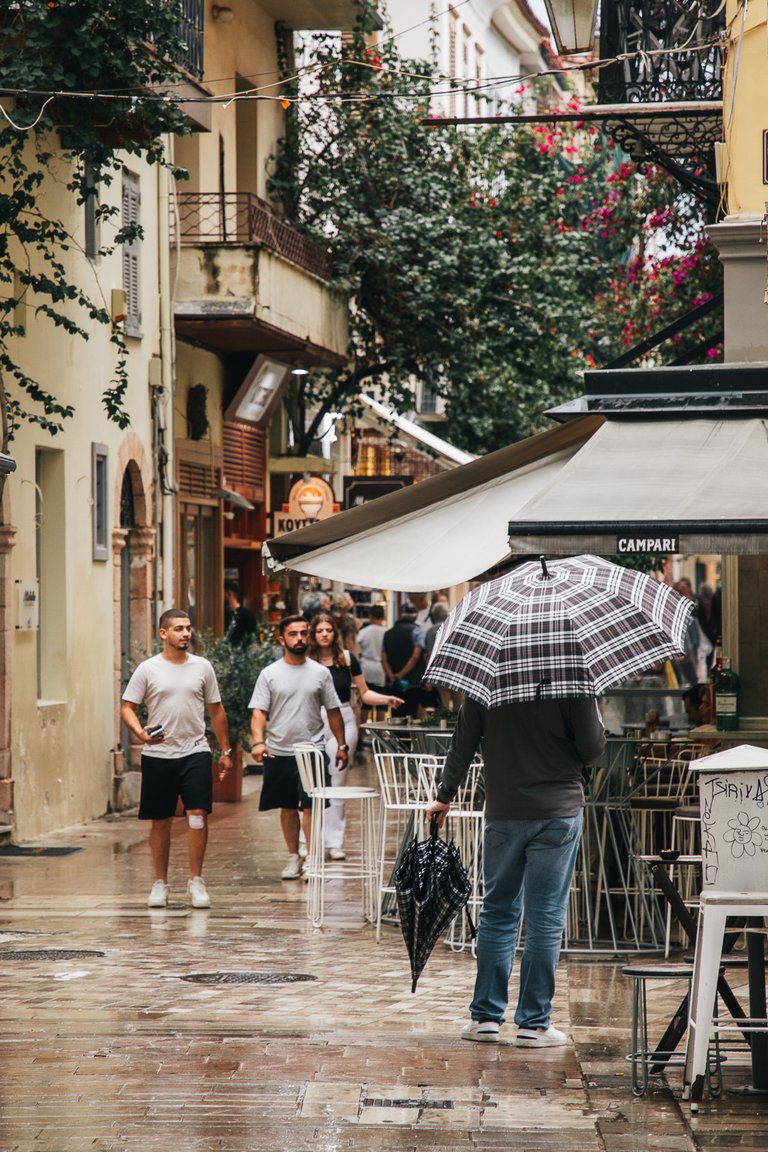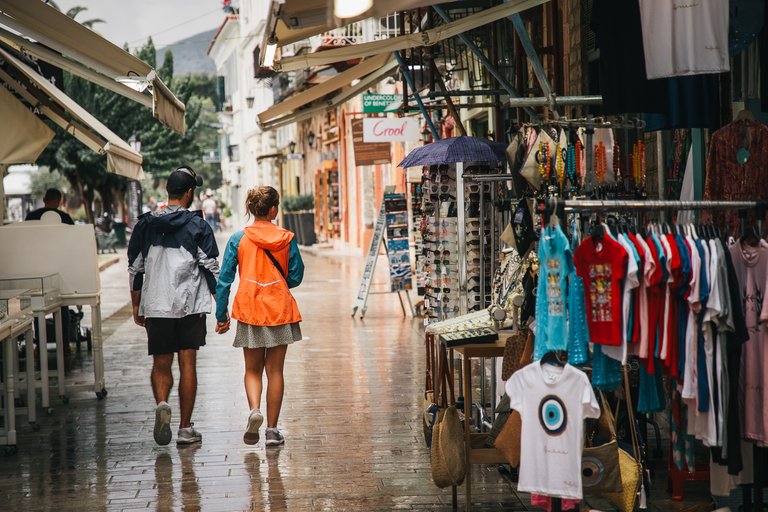 Living in a place that there isn't any rain at all for three to four or even five months, makes the first rain of the fall a big deal! We even have a special word for it in Greek (πρωτοβρόχια). And with the schools opening next Monday it makes it so much easier to convince all the kids that the summer is over and they have to go back to their winter routine.
Of course summer is not over and after a couple of days, the rainy weather will go away and it will be the perfect time to go to the beach!
But young children don't know that :)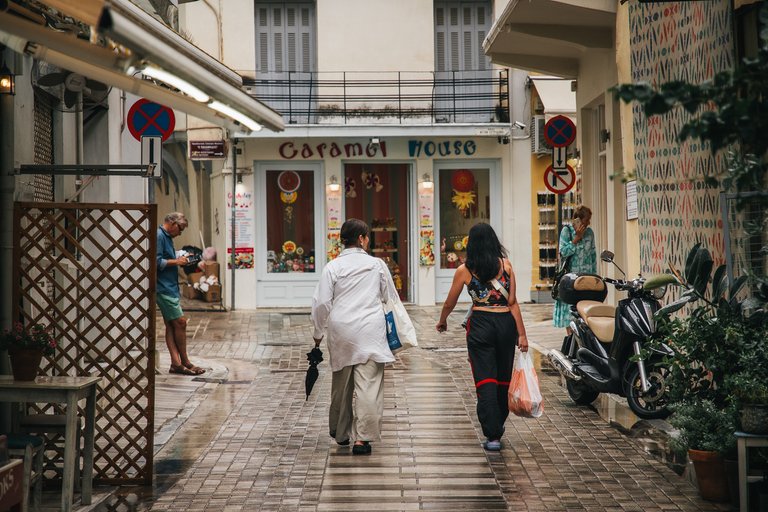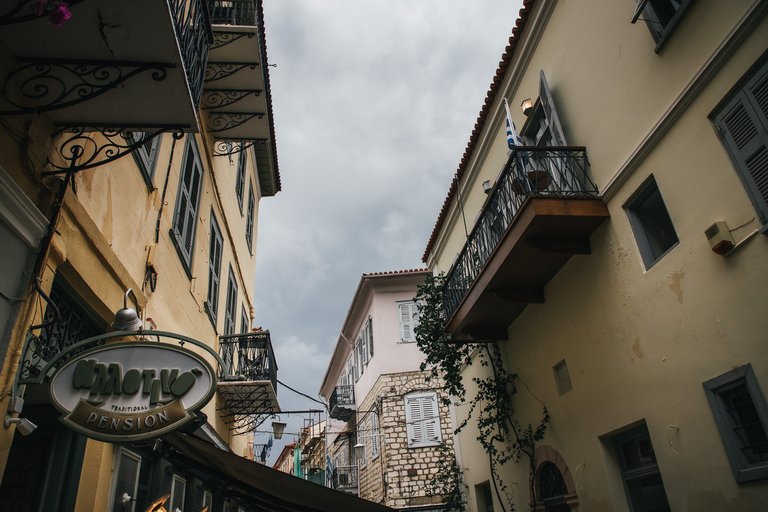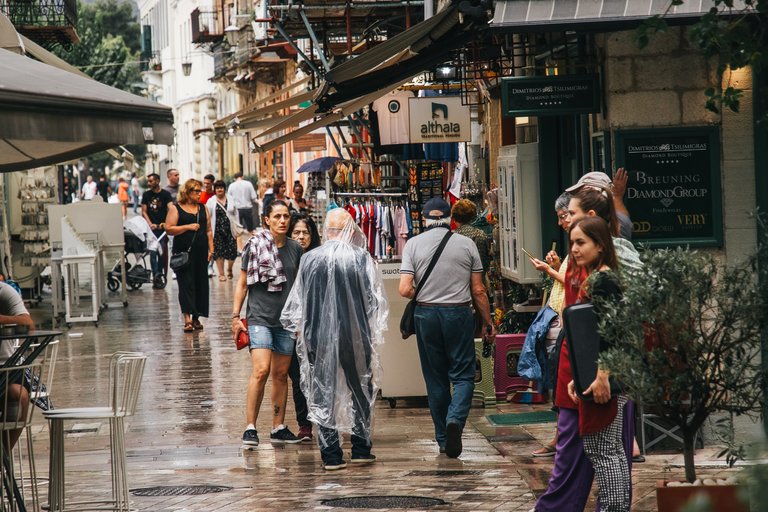 ---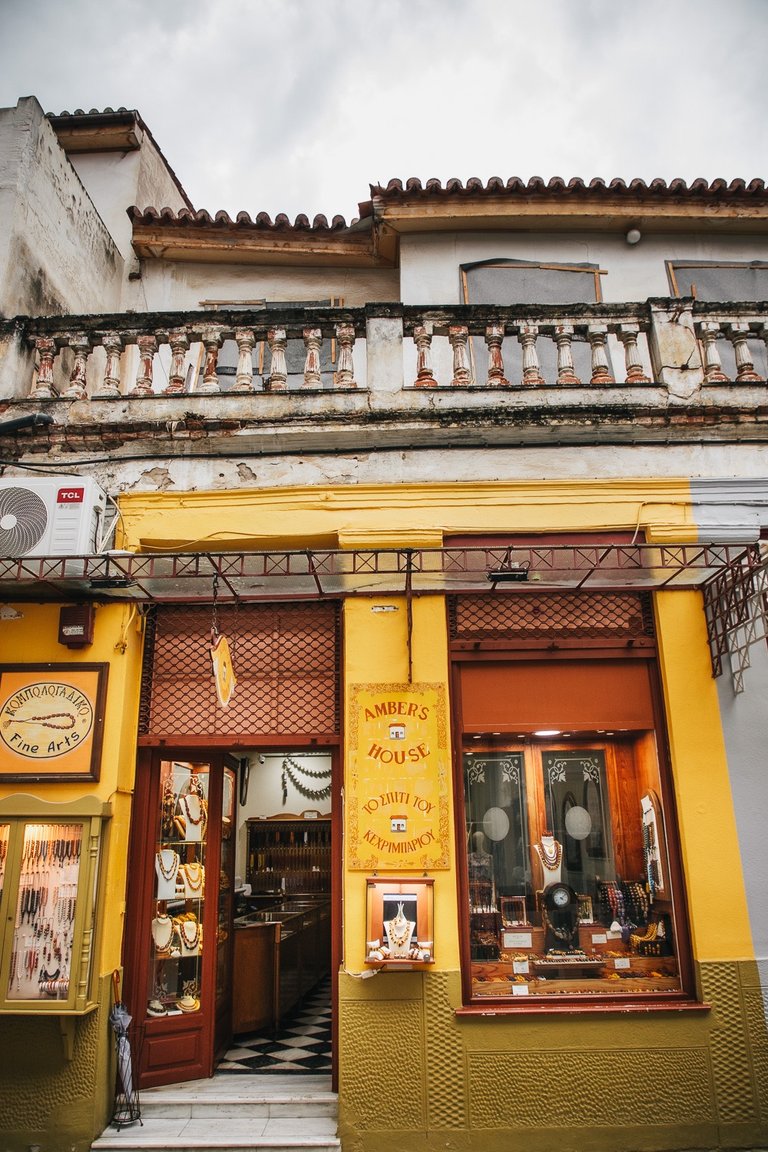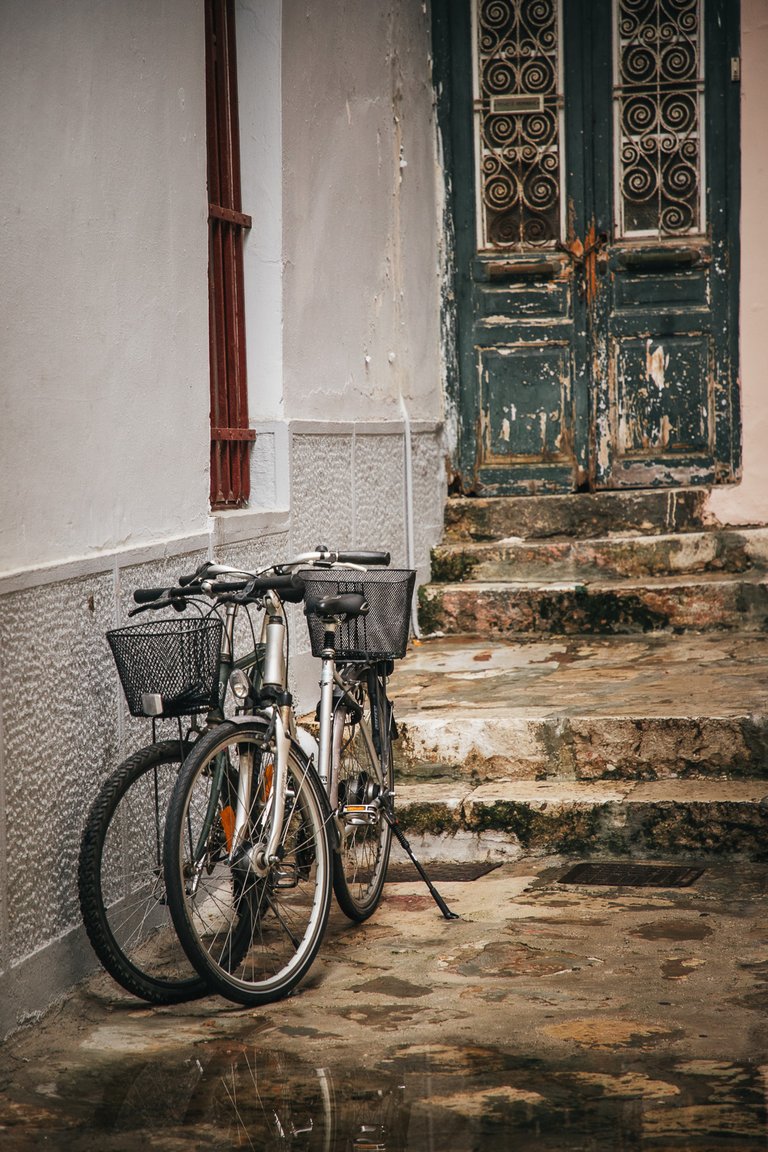 ---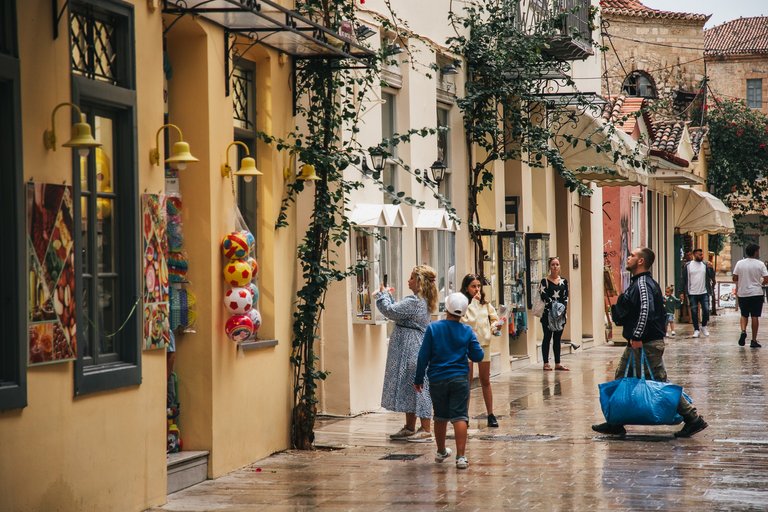 Anyway after my swim I was waiting for an opportunity to get out for a walk and take a few pictures. I love taking pictures with rainy weather this time of the year. People are dressed in completely erratic ways. You can see someone with sandals and t-shirt next to another with raincoat and trousers! A total mix-up :)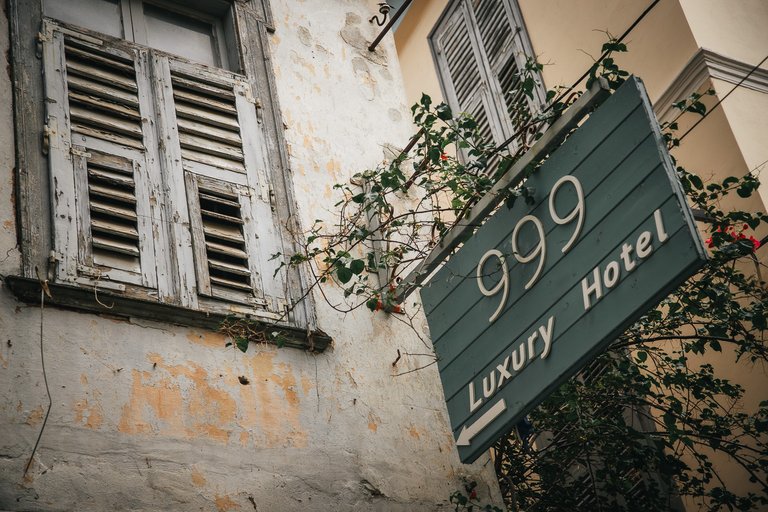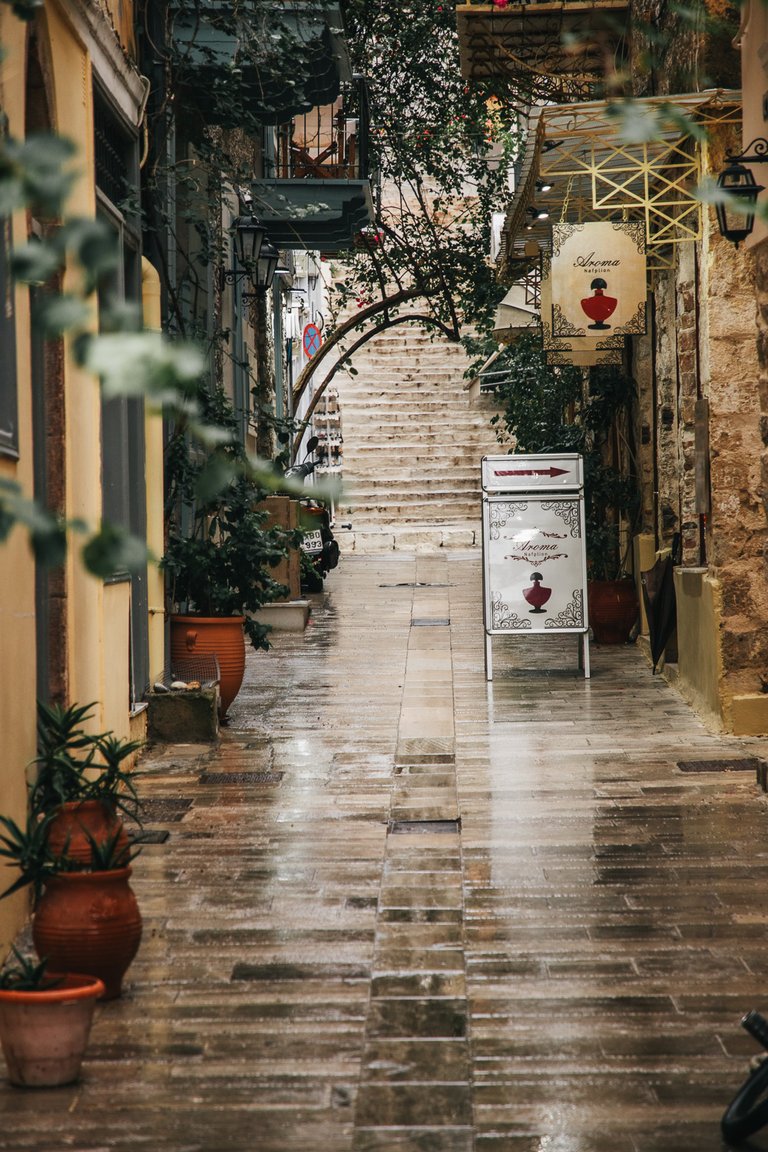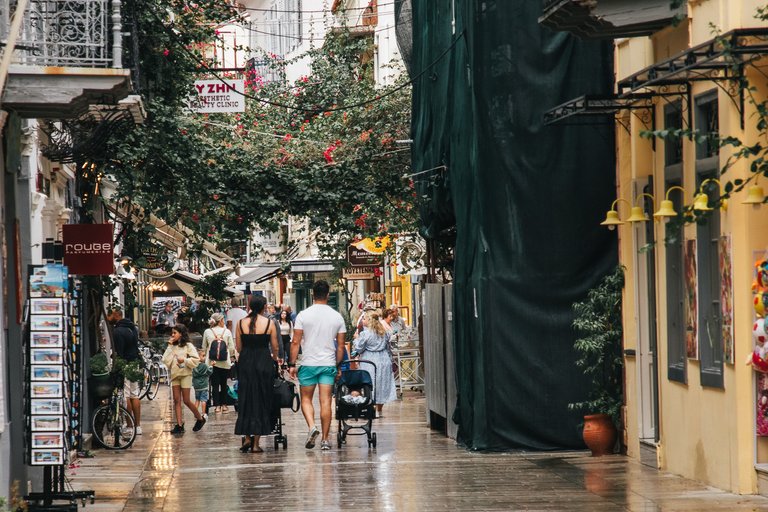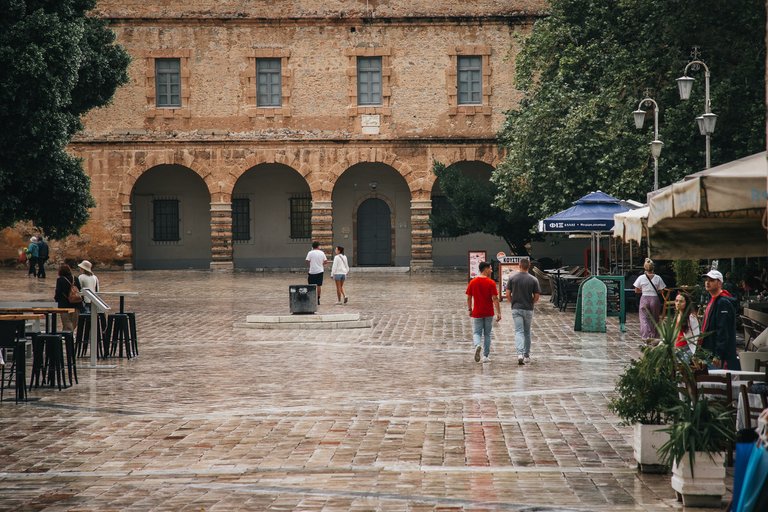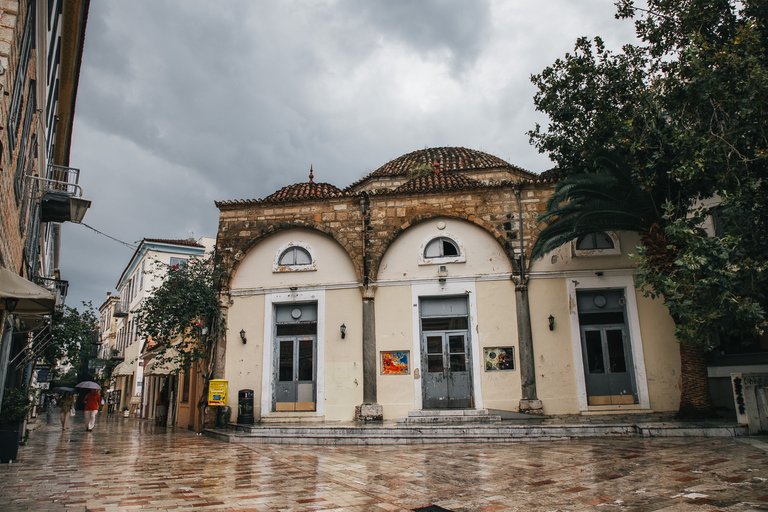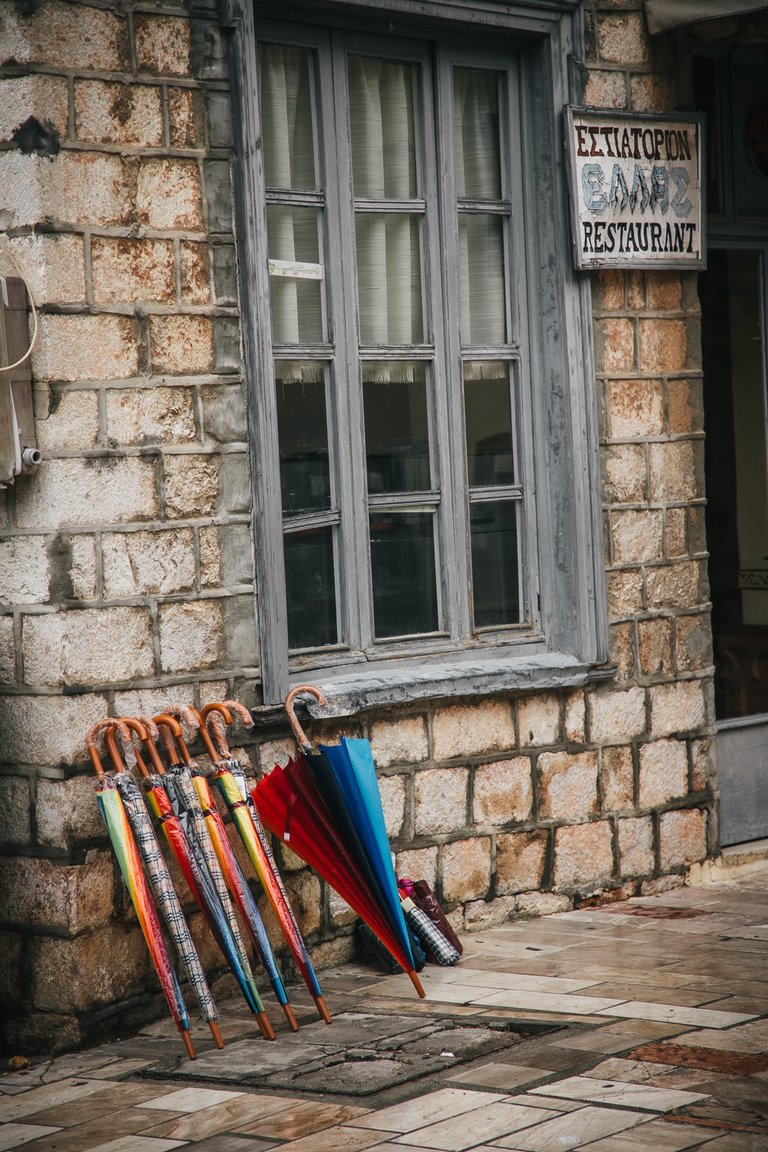 I am always impressed by the fact that every time that it rains, street vendors appear out of the blue, selling umbrellas like the ones in the picture above! An excellent demonstration of business acumen :)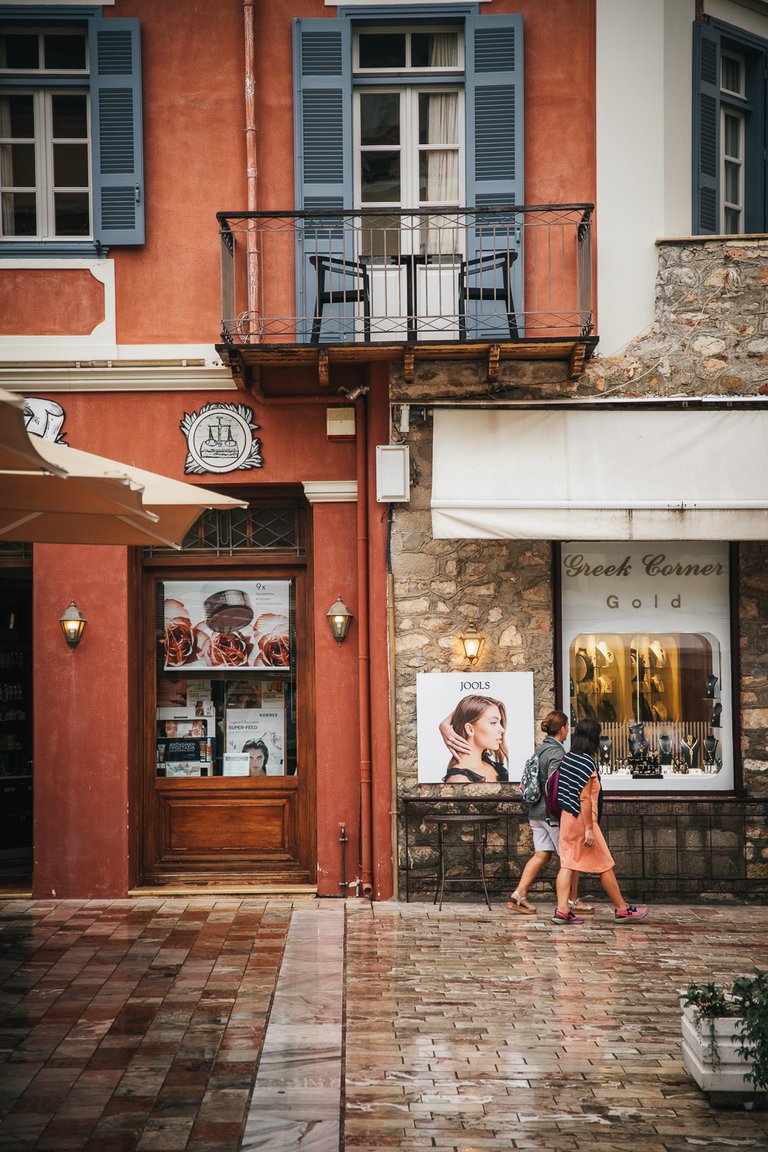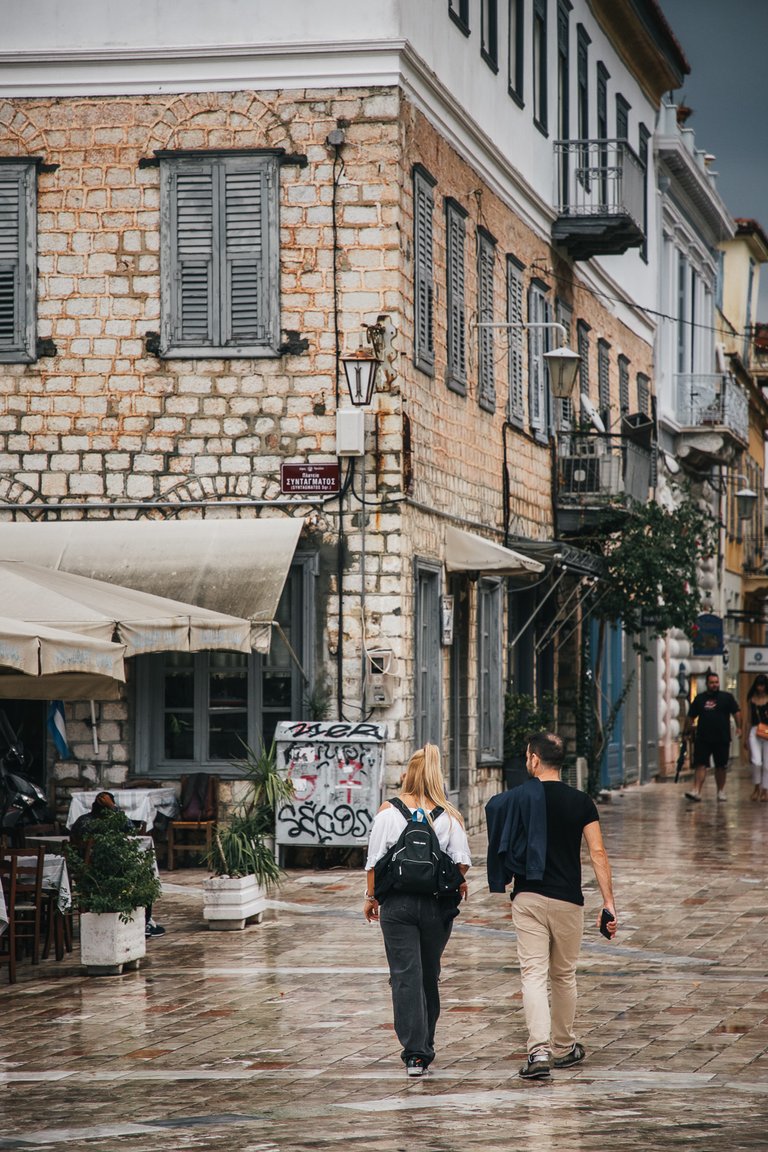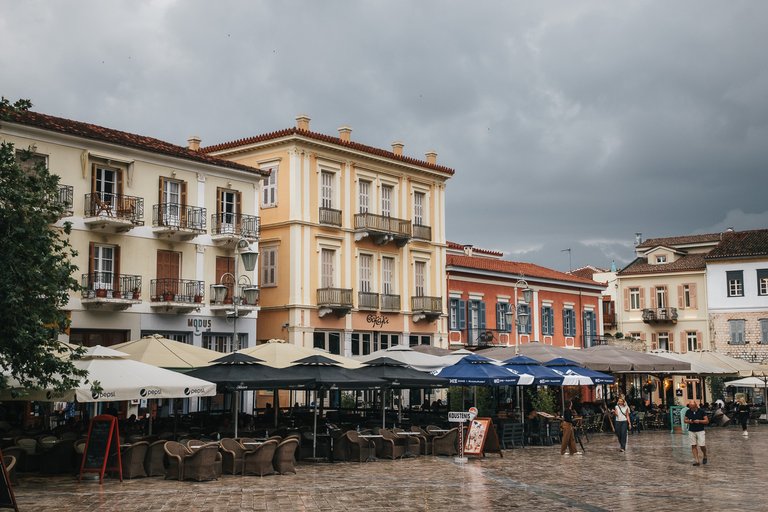 Even if I don't mind getting wet from the rain myself, I do mind if my camera does, so when the rain started to fall again, I put it in the photo bag and I become one of those guys wearing t-shirt and walking very fast to return home :)
---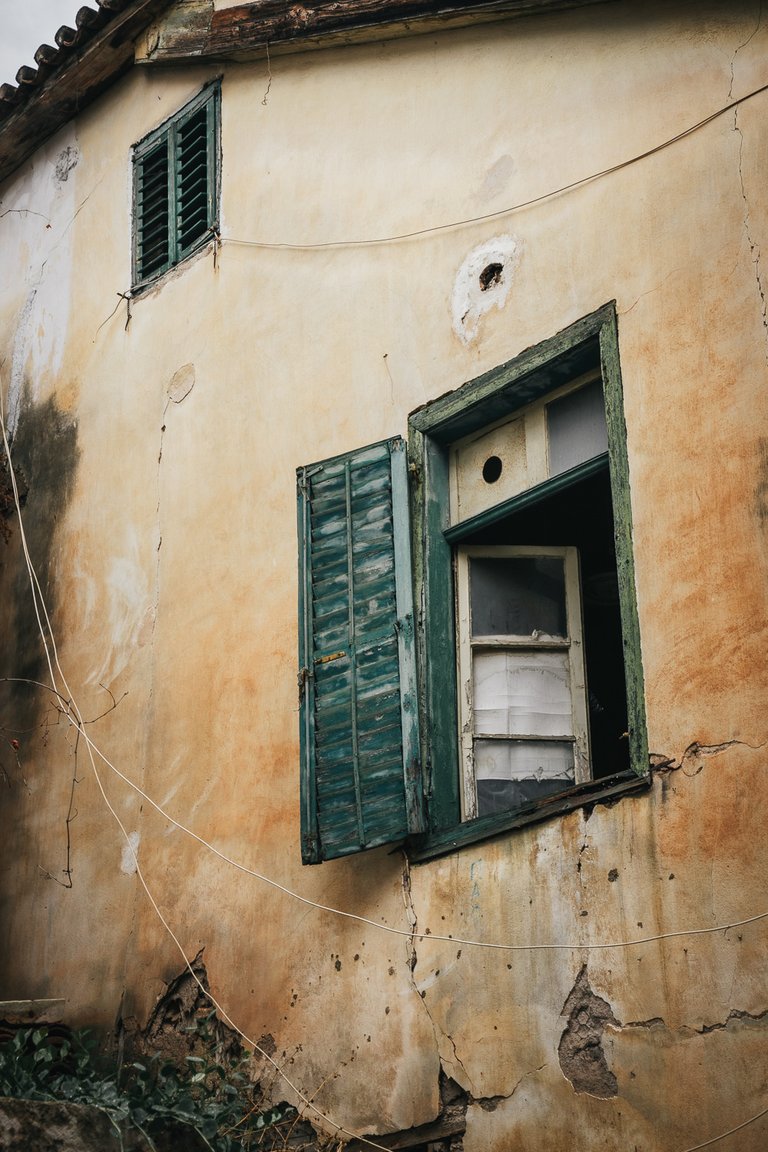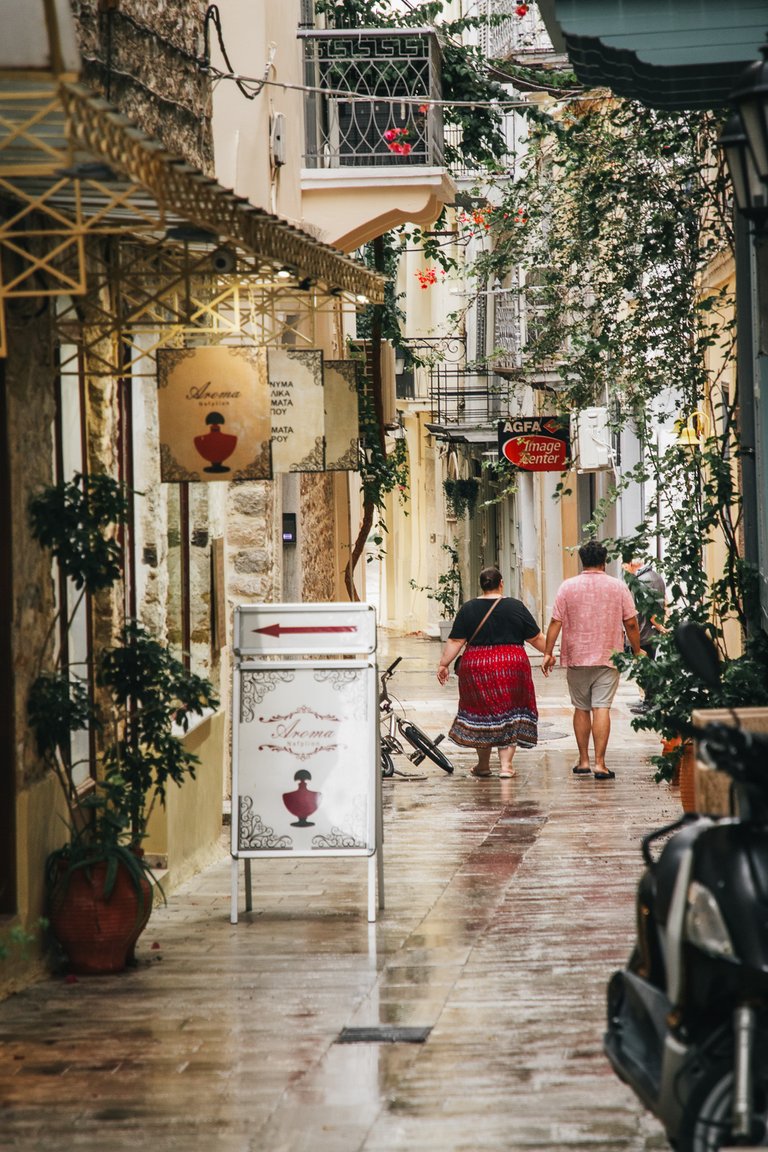 ---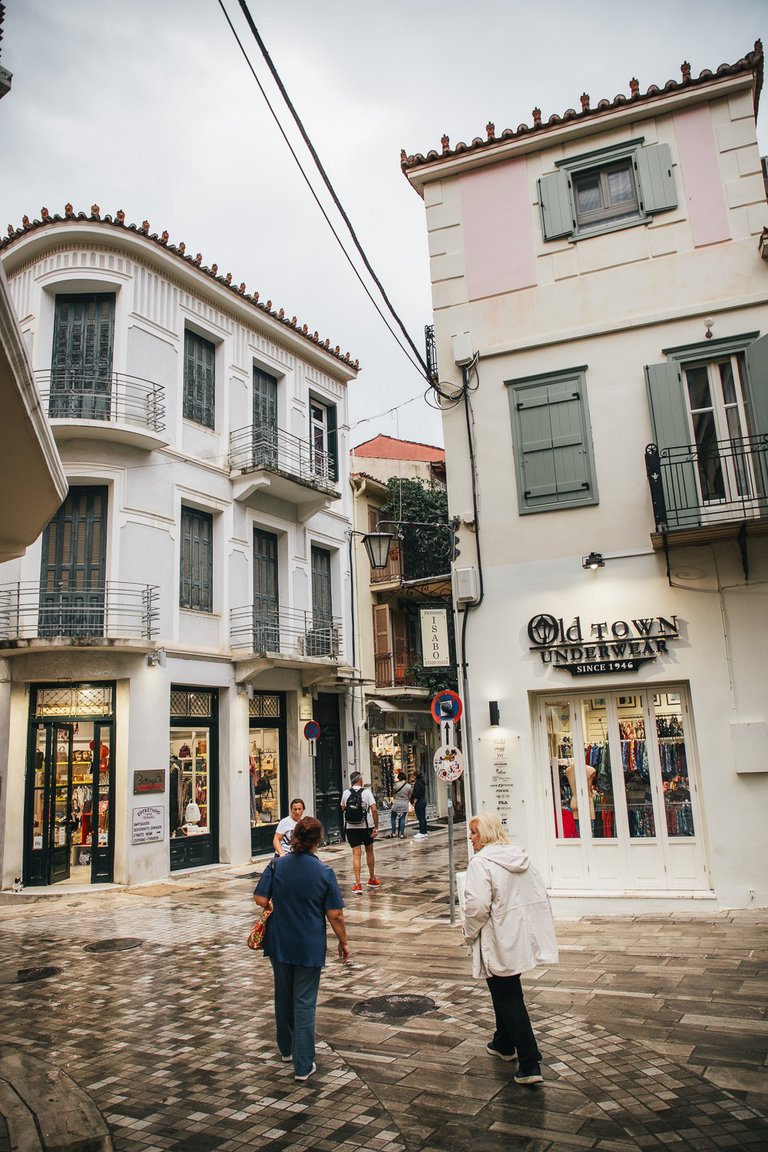 This is my walk from yesterday and as I write this it is still raining! Fortunatelly there is no need to get out again since my contribution to the #wednesdaywalk challenge, a great initiative, hosted by @tattoodjay is ready :)
I wish you all, a wonderful Wednesday and many amazing walks!
---
All the pictures and the words are mine.
Thank you for reading and if you want to know more about me you can check out my introduction post.
Commenting, upvoting and rebloging are highly appreciated!
---
---