Let's start at the very beginning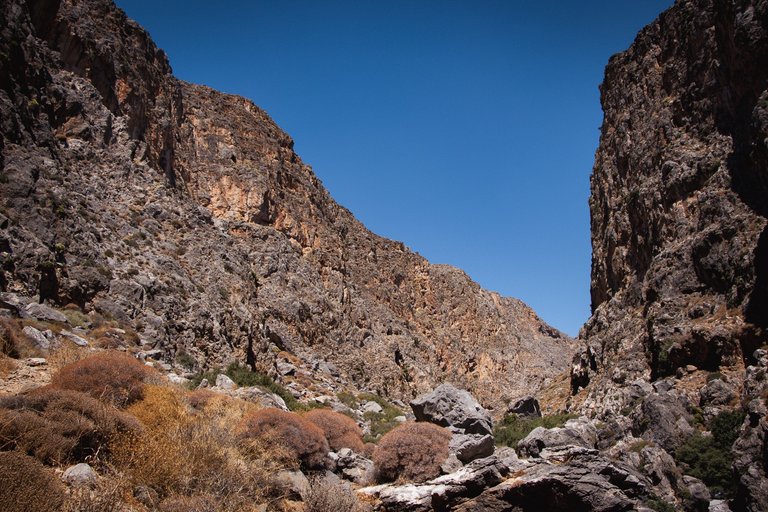 What's the first thing that comes in your mind looking at the picture above? I guess that words like wild, arid, inhospitable or even dangerous, are poping up. But I bet that no-one is thinking that this is a nice place for walking. And yet, that's exactly what happened a few days ago!
But let's start at the very beginning :)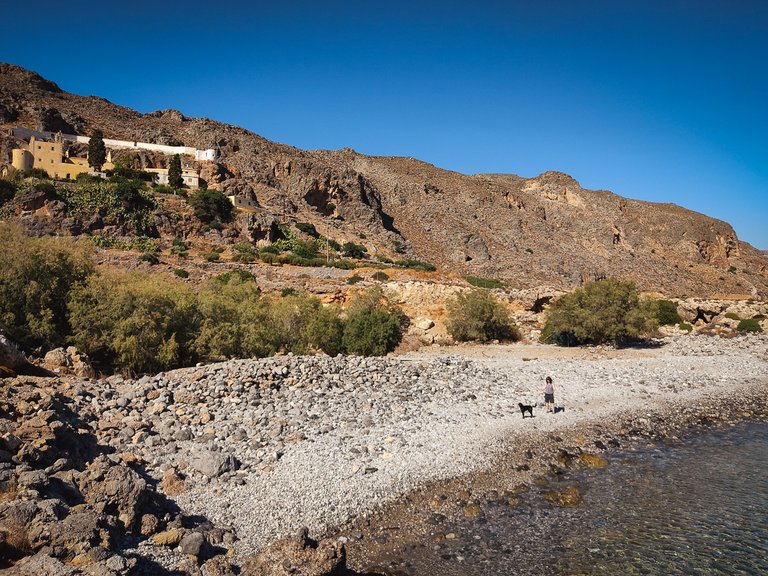 Last Wednesday I was with @traisto and our four-legged companion camping at a quiet beach, not far away from our home. I have told you all about it in this post. The beach was at the end of a gorge and since I woke up, I saw a lot of tourists going for a hike. So when we felt the need to stretch our legs, the gorge was the obvious choice!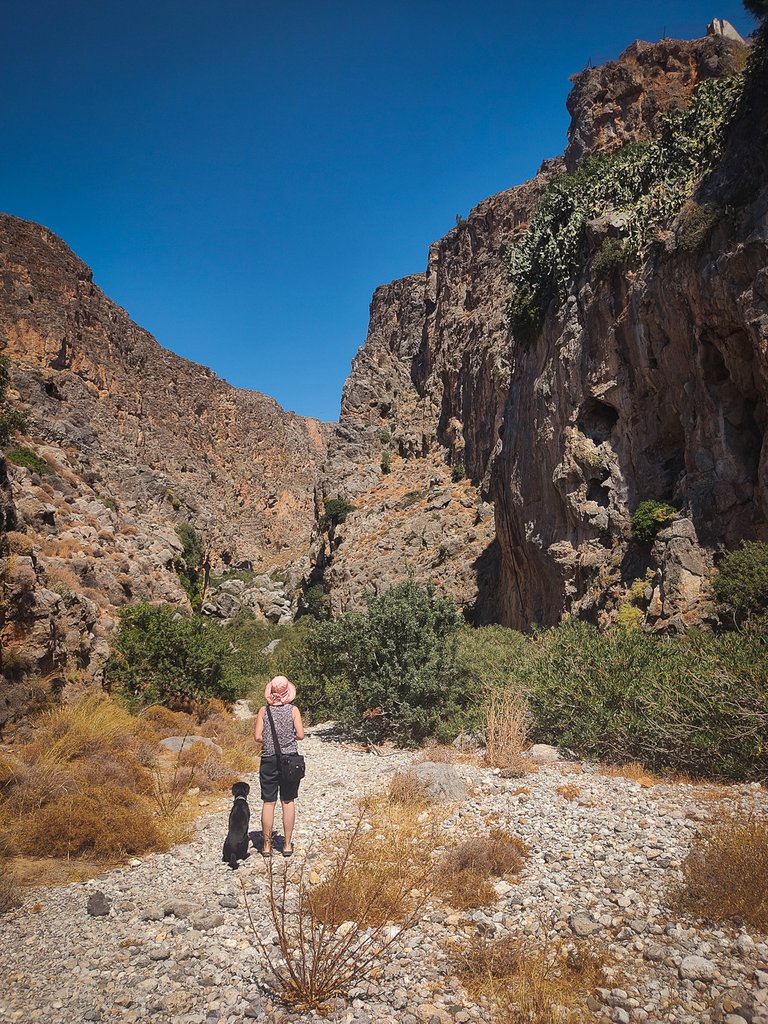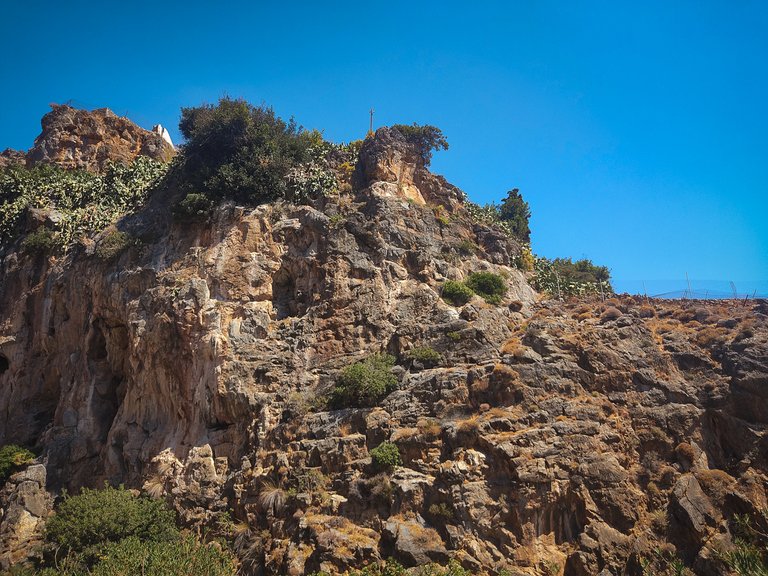 The scenery has the wild beauty that is very common in our region and attracts so many visitors every year! Even I can't get enough of it even though I am living here for almost a decade!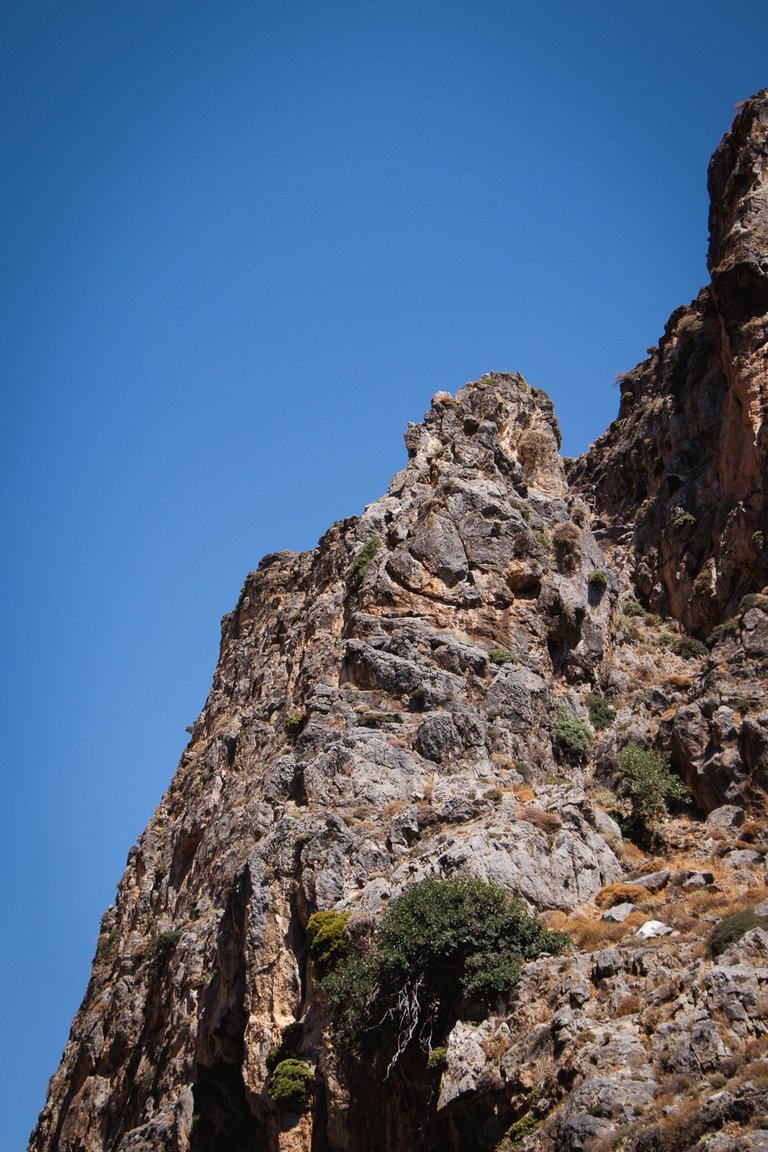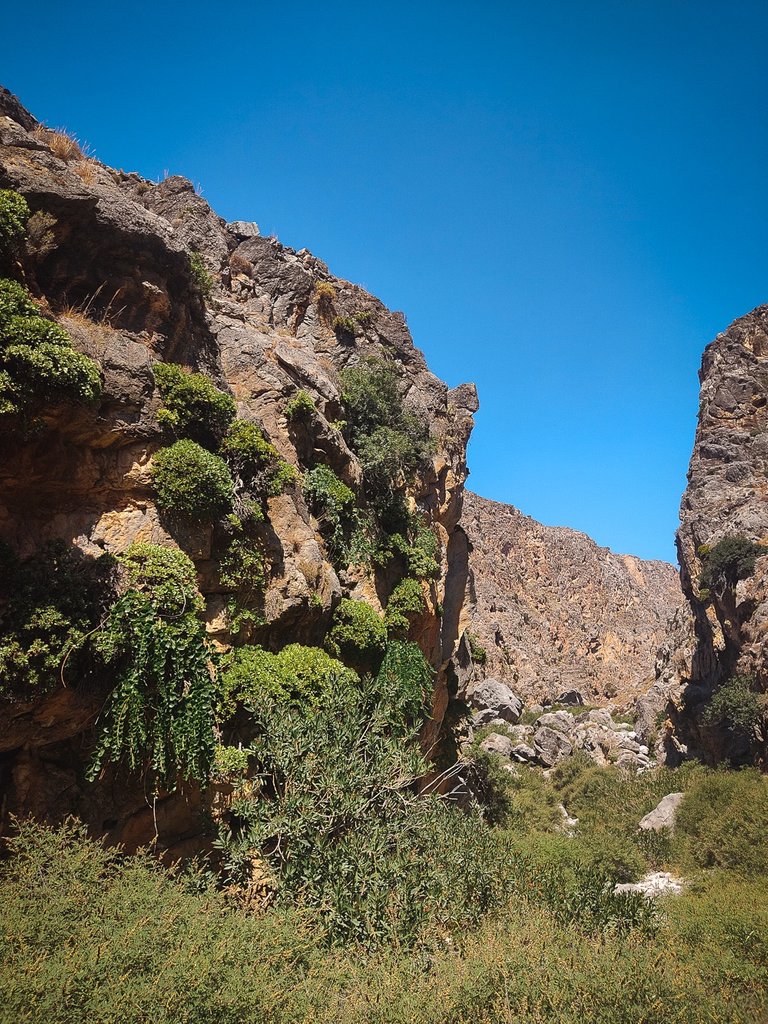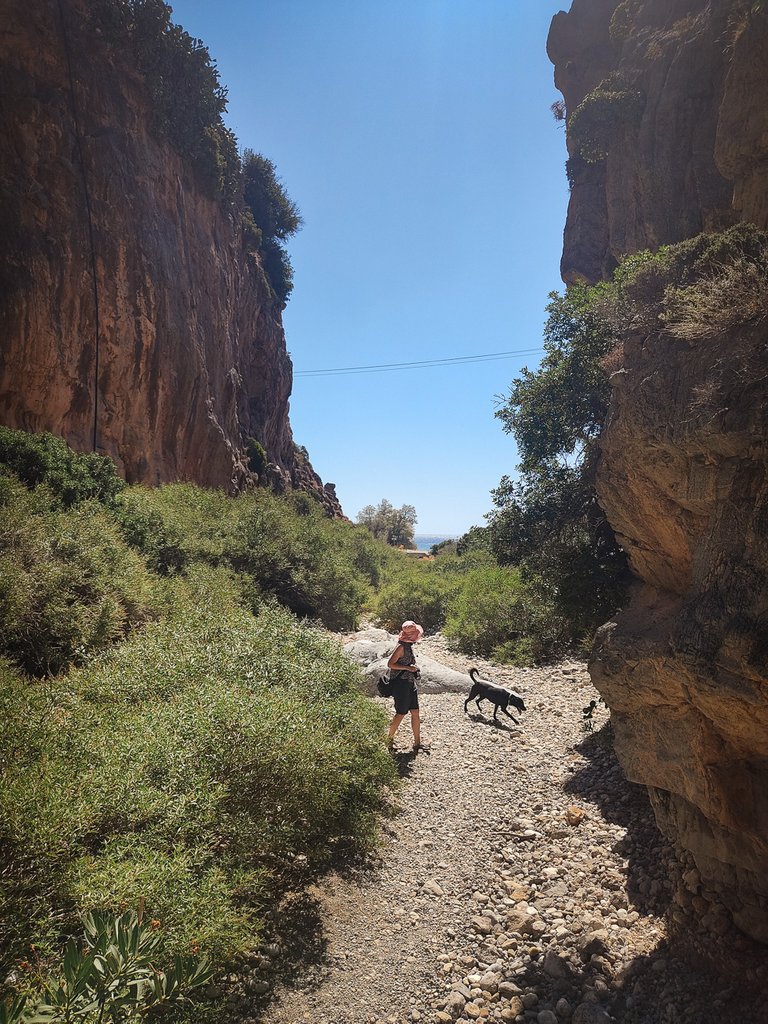 The one thing that we took lightly was the heat of the day. Our camping spot was under the shadow of trees so we haven't really felt it till then. And the gorge although it looked cool from the outside, it turned out to be a huge stone oven :)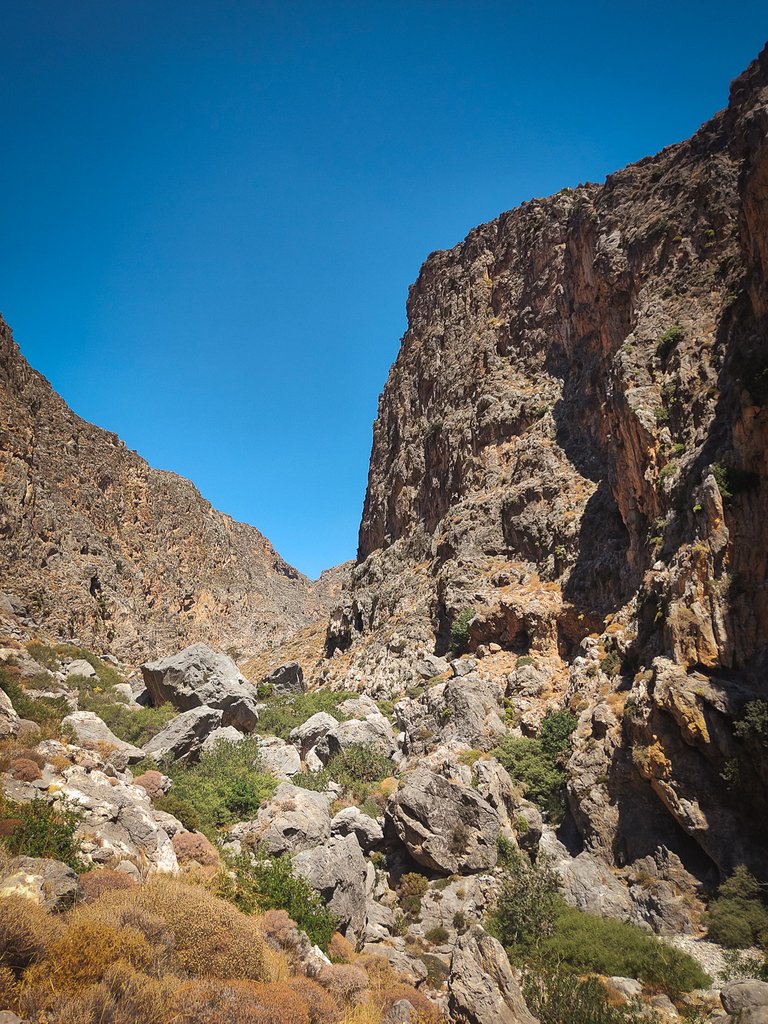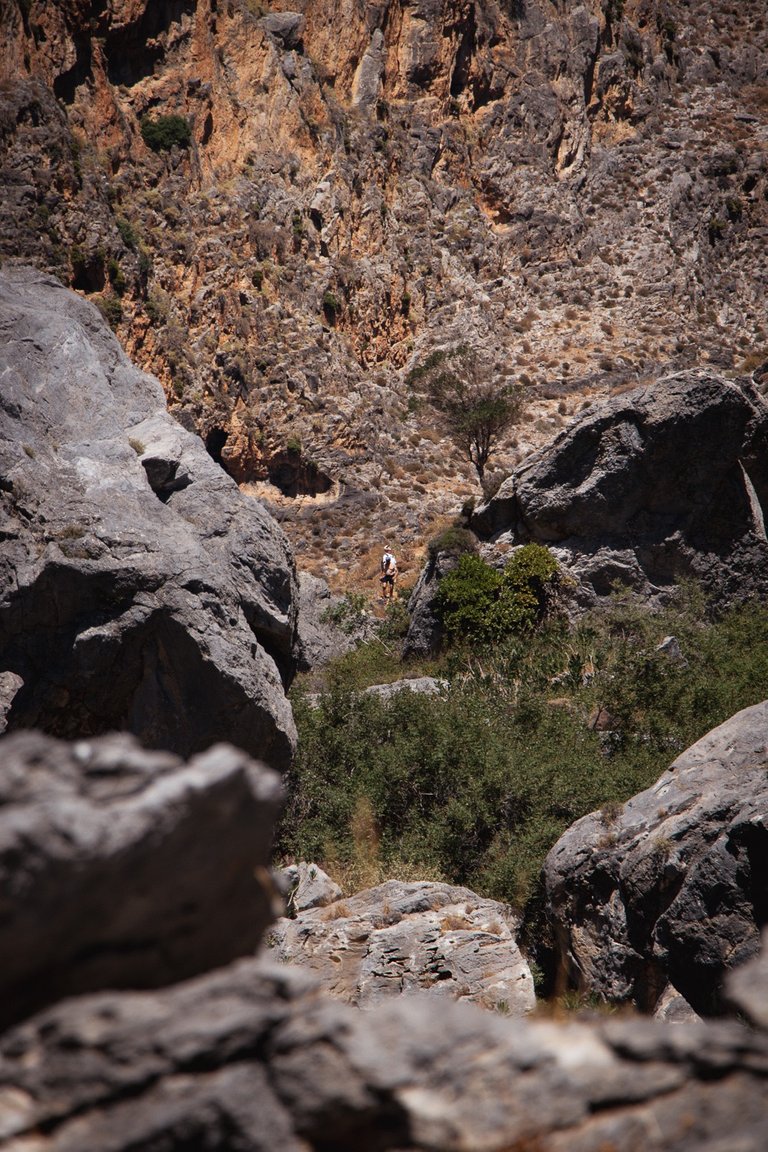 Can you spot the hikers at the picture above? When I saw them and I realized the absolute lack of trees for the following part of the route, I instantly decided that it was time to catch our breath at the shadow of a rock and go to the sea for a swim :)
---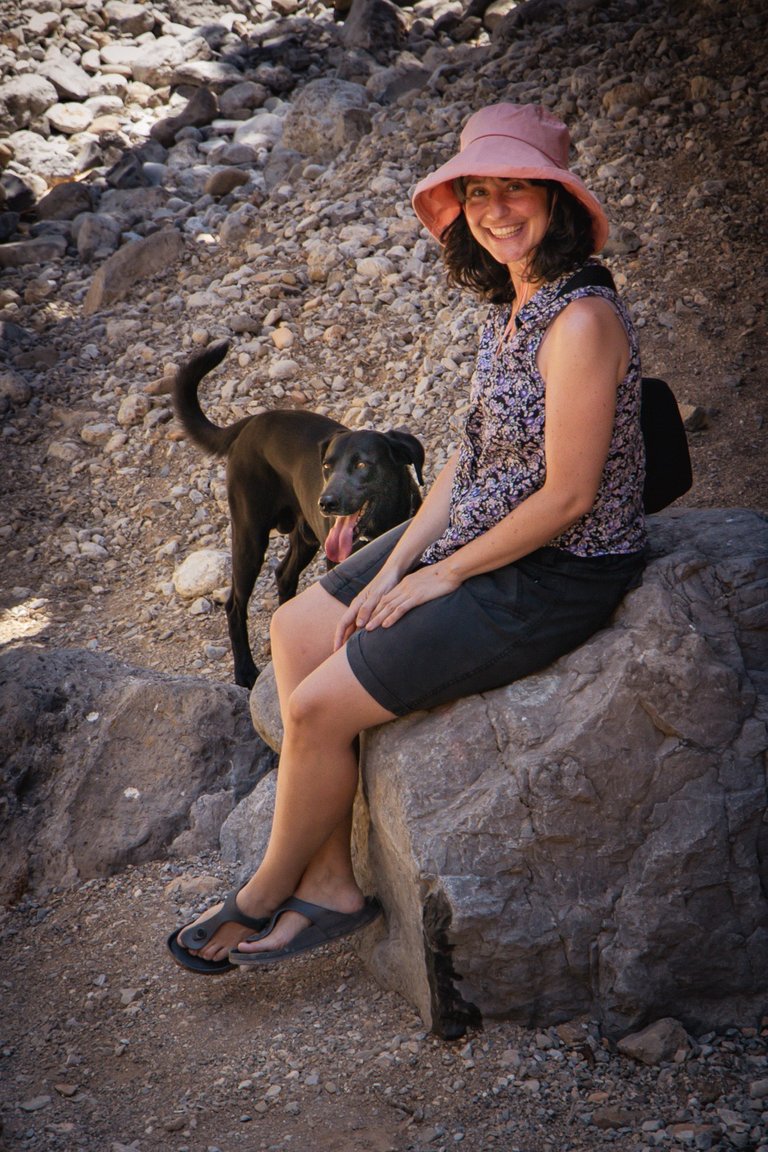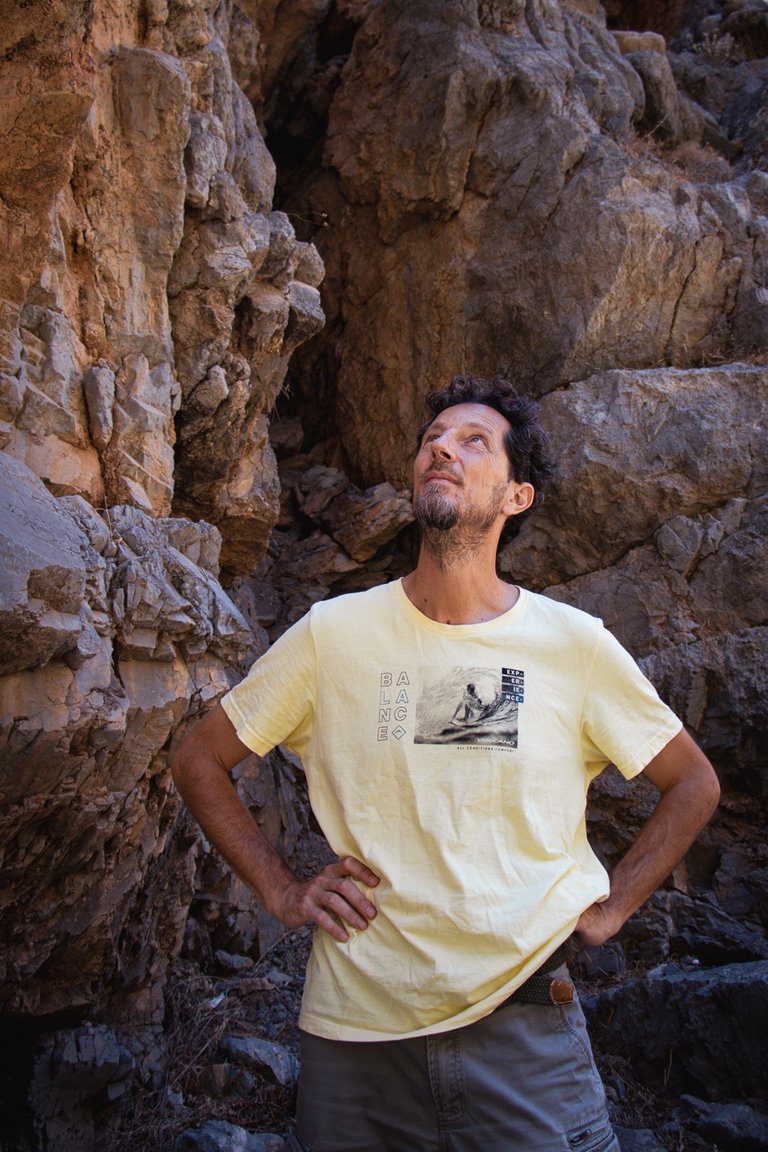 ---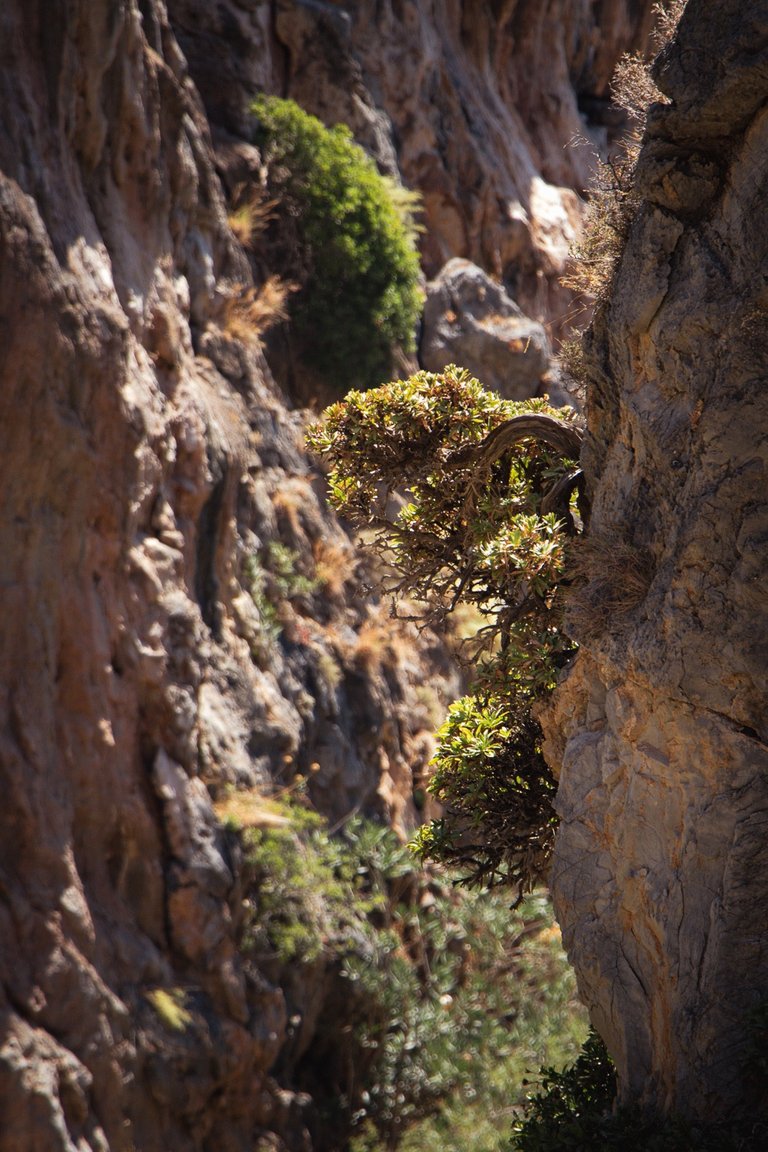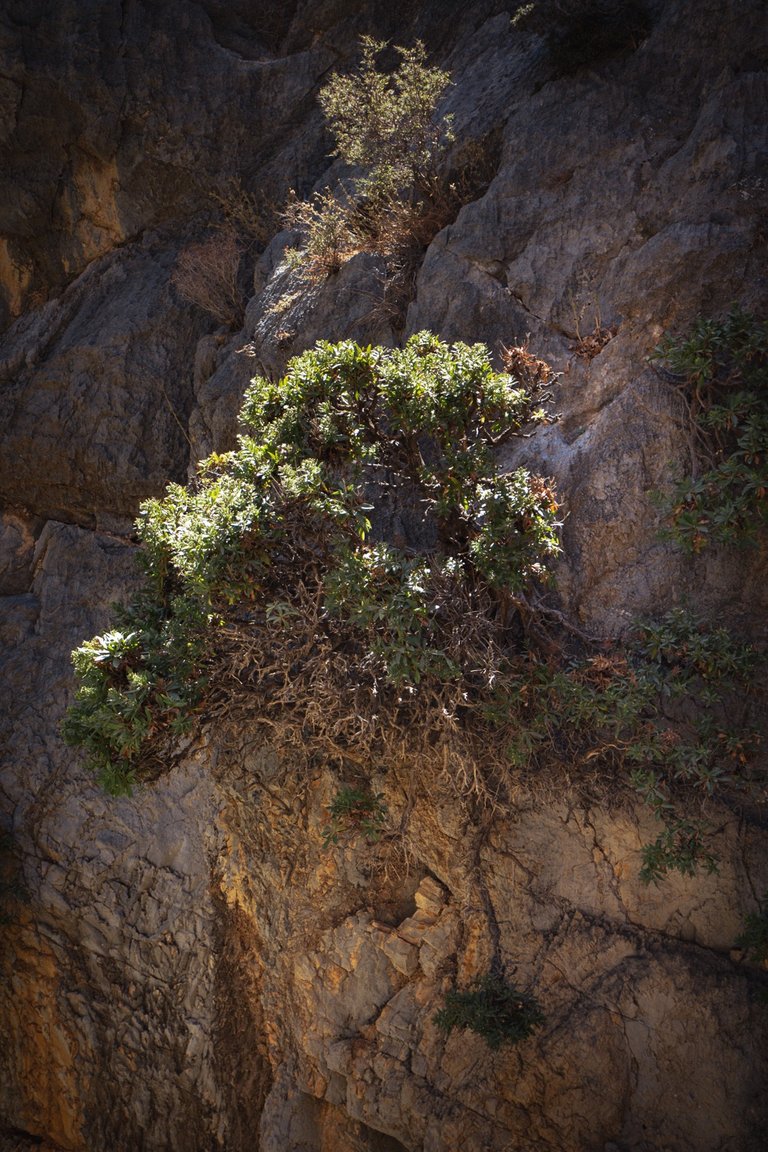 ---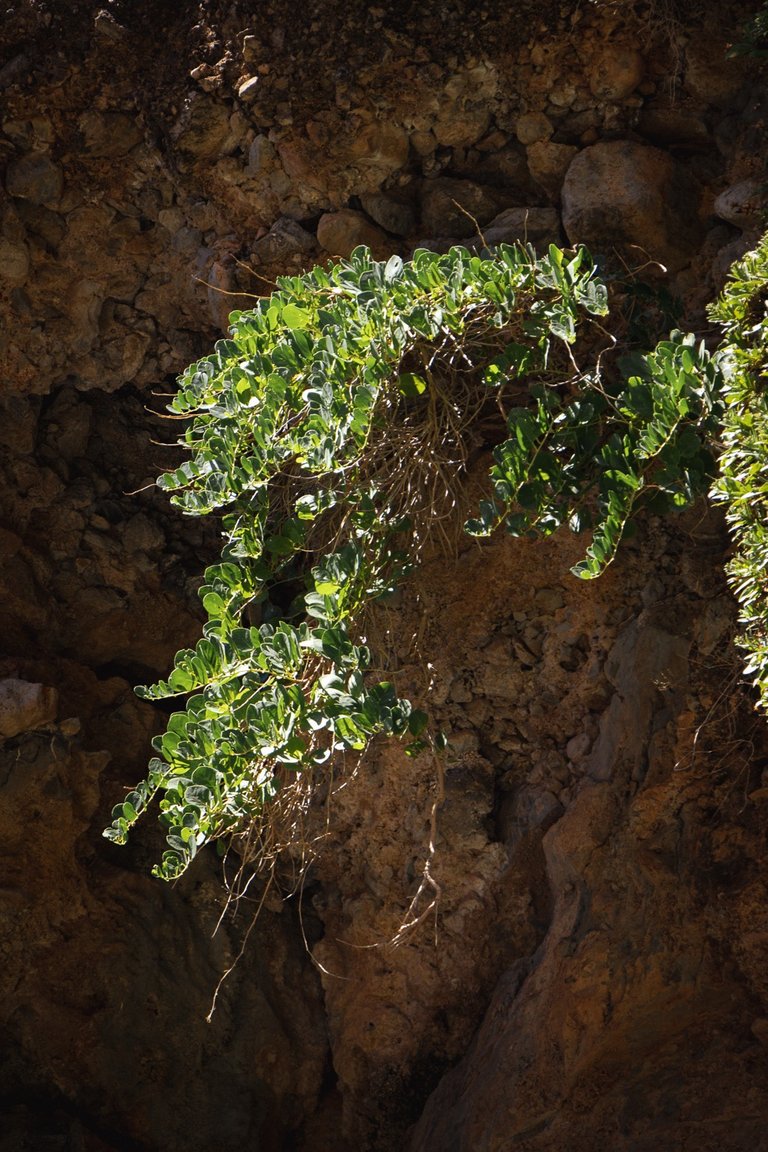 ---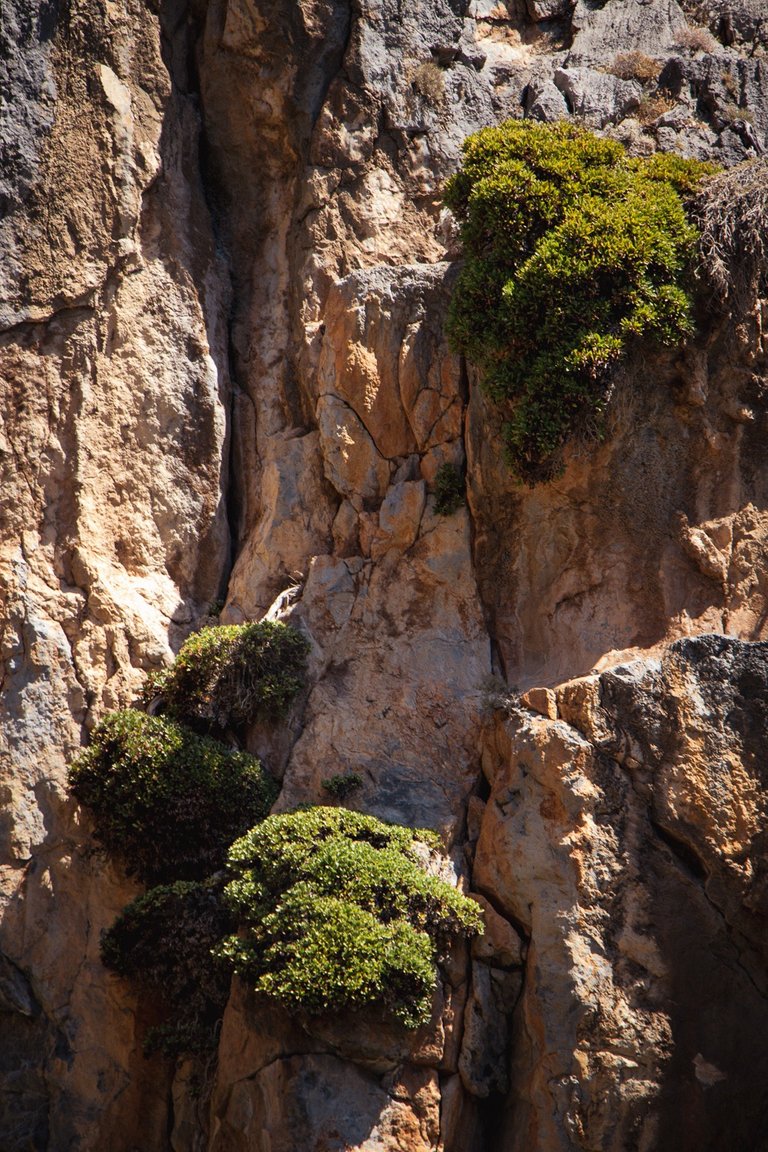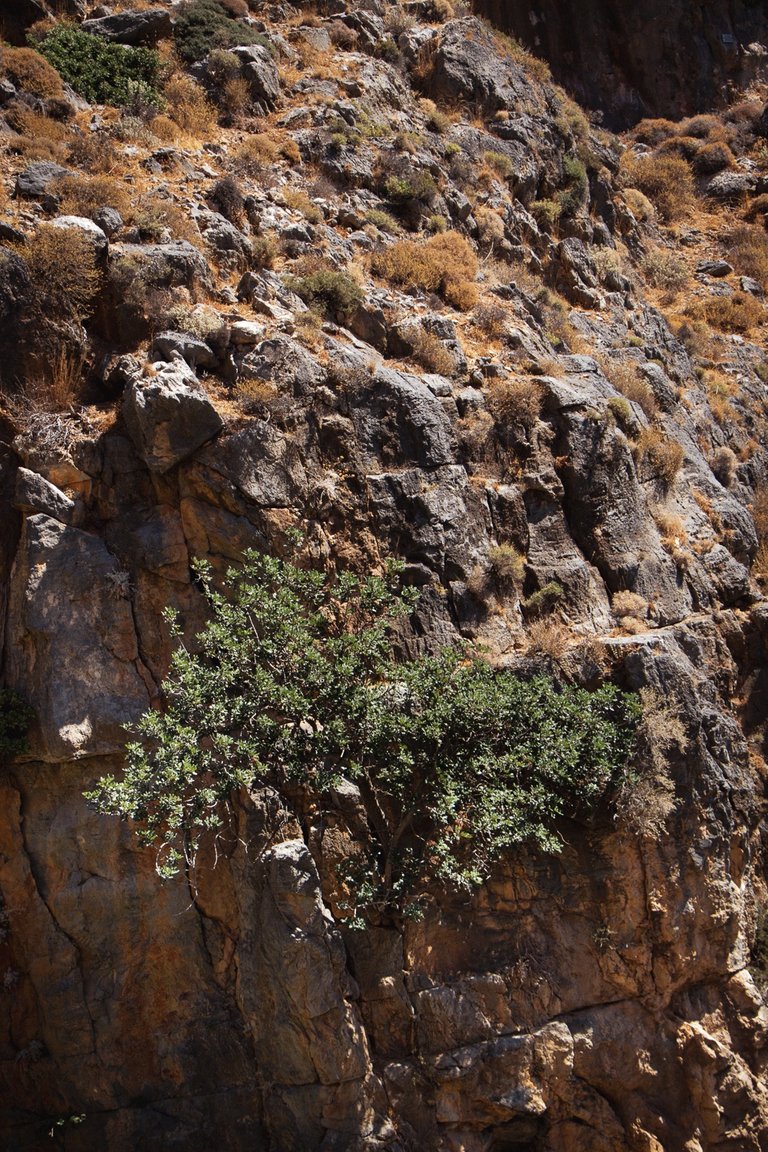 It wasn't much of a hike but it was definitely a nice walk!
This is my contribution to the #wednesdaywalk challenge, hosted by @tattoodjay :)
---
All the pictures and the words are mine.
Thank you for reading and if you want to know more about me you can check out my introduction post.
Commenting, upvoting and rebloging are highly appreciated!
---
---