Lost your mind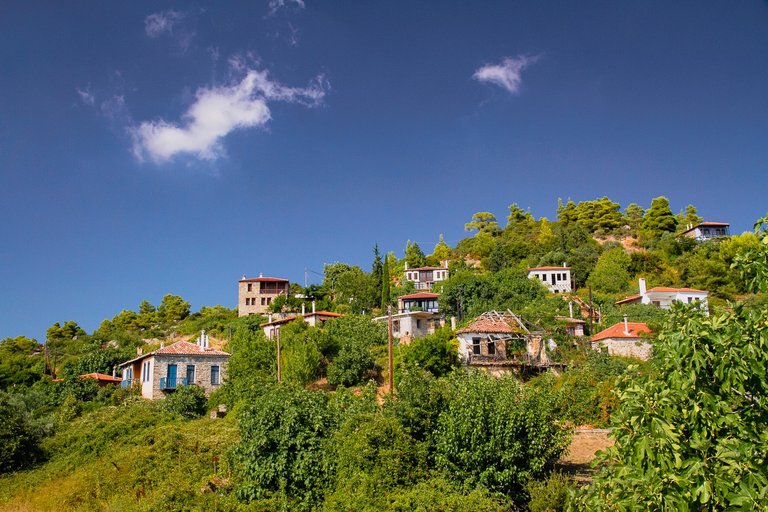 ---
What's next?
I asked casually, as I was unlocking the car.
Parthenonas, she replied as she was checking her notes.
Ok, I thought, she probably has a sunstroke. Hopefully it is not something too serious.
Would you like some water?
I asked her, trying not to sound too alarmed.
No thanks... why are you looking at me like that?
I knew that Parthenonas (the most famous and recognisable monument of Greece) is more than 600km (almost 400 miles) away and it was impossible to be our next stop, as we were on a trip to take photographs at Halkidiki.
Well... isn't Parthenonas a bit far away?
I said, as I didn't know how to handle this situation. My colleague was obviously in a state of confusion, we were alone, away from any city and the weather was freaking hot!
Hahaha, not that Parthenon, you silly one! There is a village, a few km uphill, with the same name! That's where we are going!
Phew, that was a relief. I thought you had lost your mind :)
---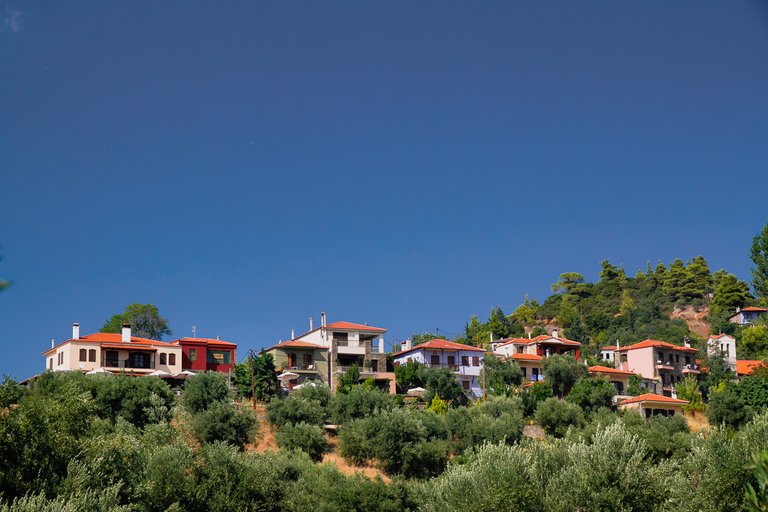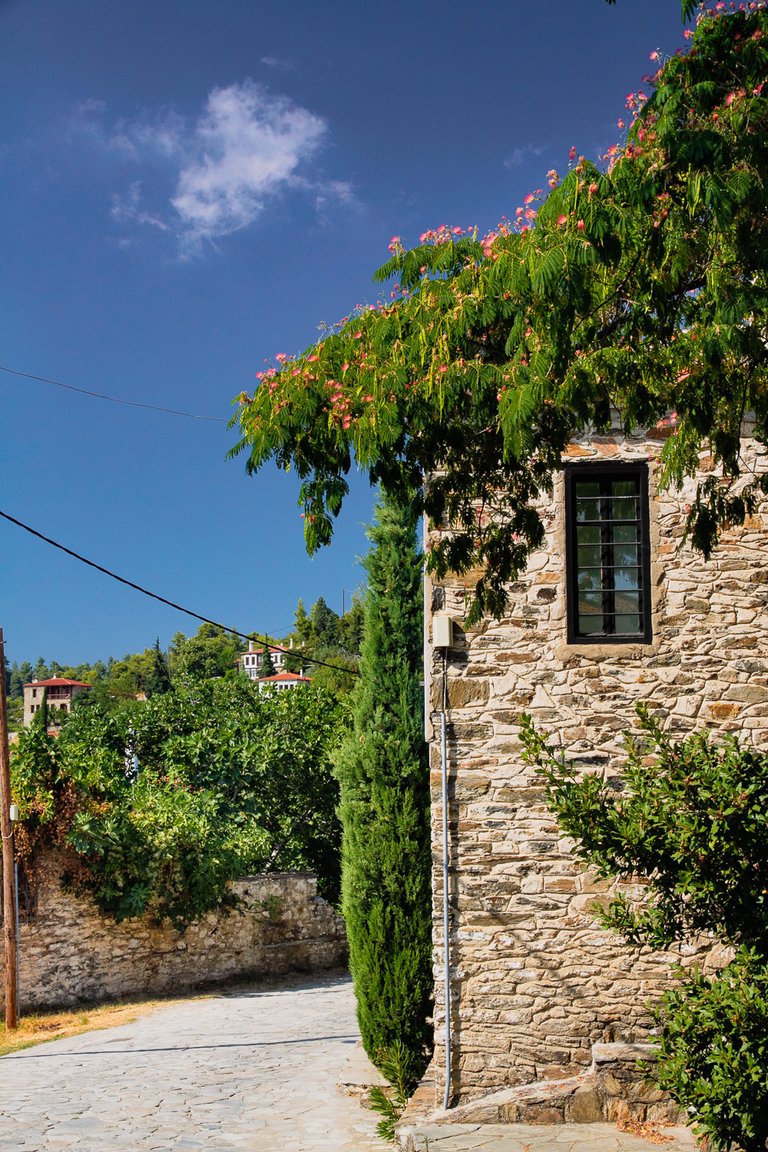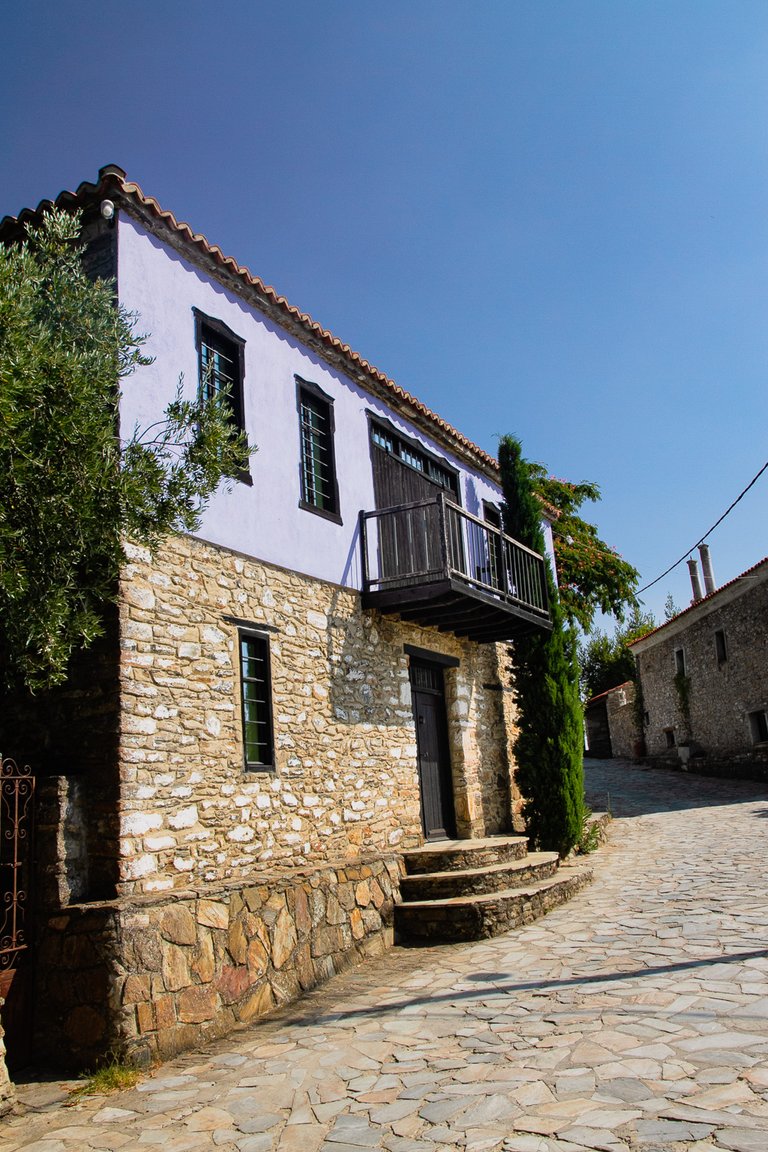 ---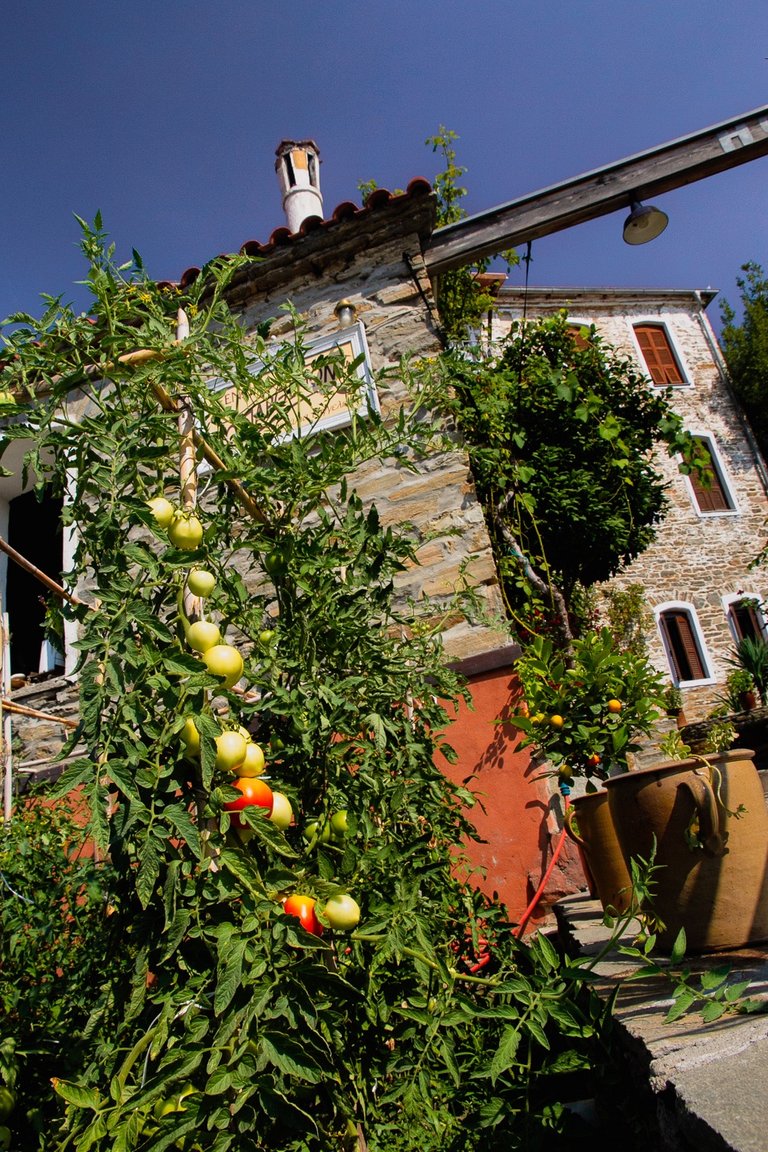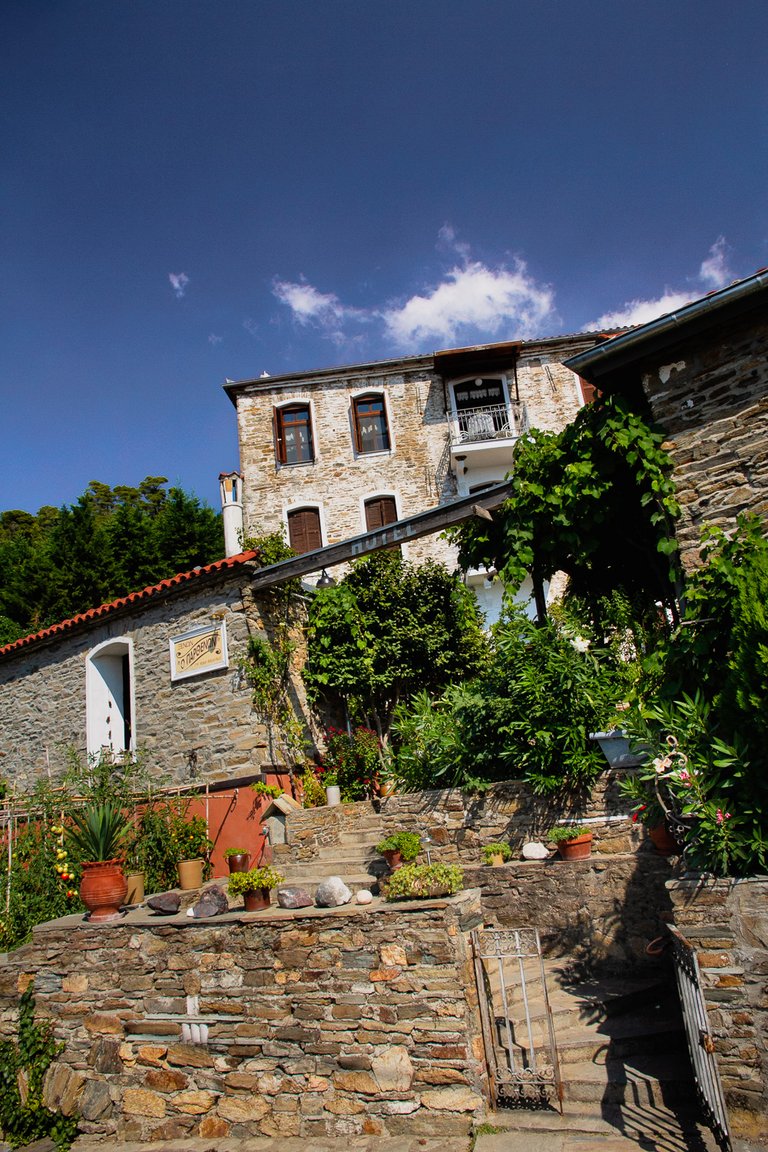 ---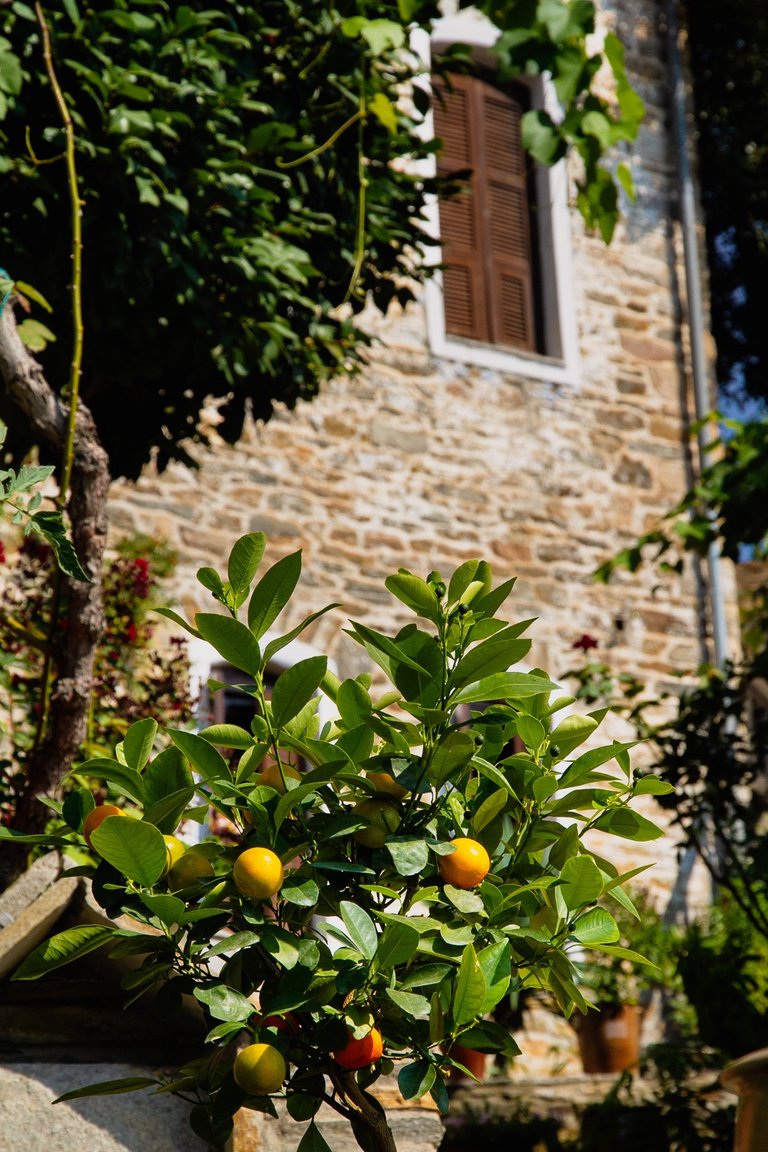 A few minutes later we were there and started our walk. This is a small semi-mountainous settlement with a long, yet vague history. People seem to come and go in this place, repeatedly over the centuries. It looks like it has been abandoned and re-populated many times, till it gets to the current status of a travel destination.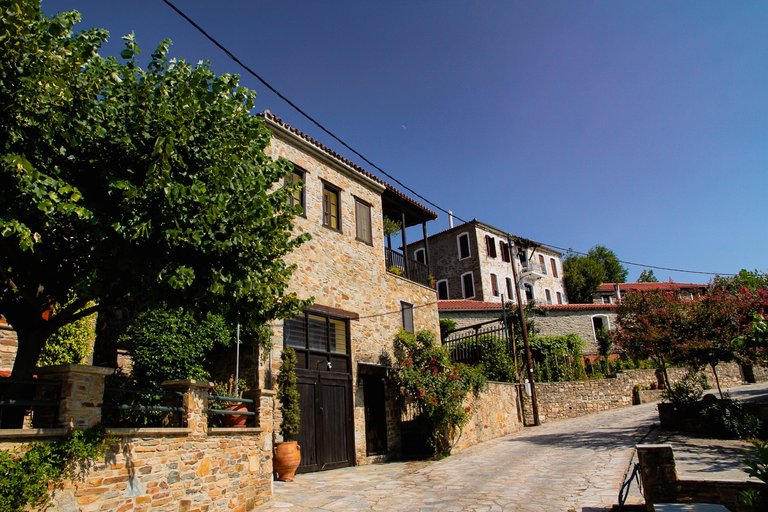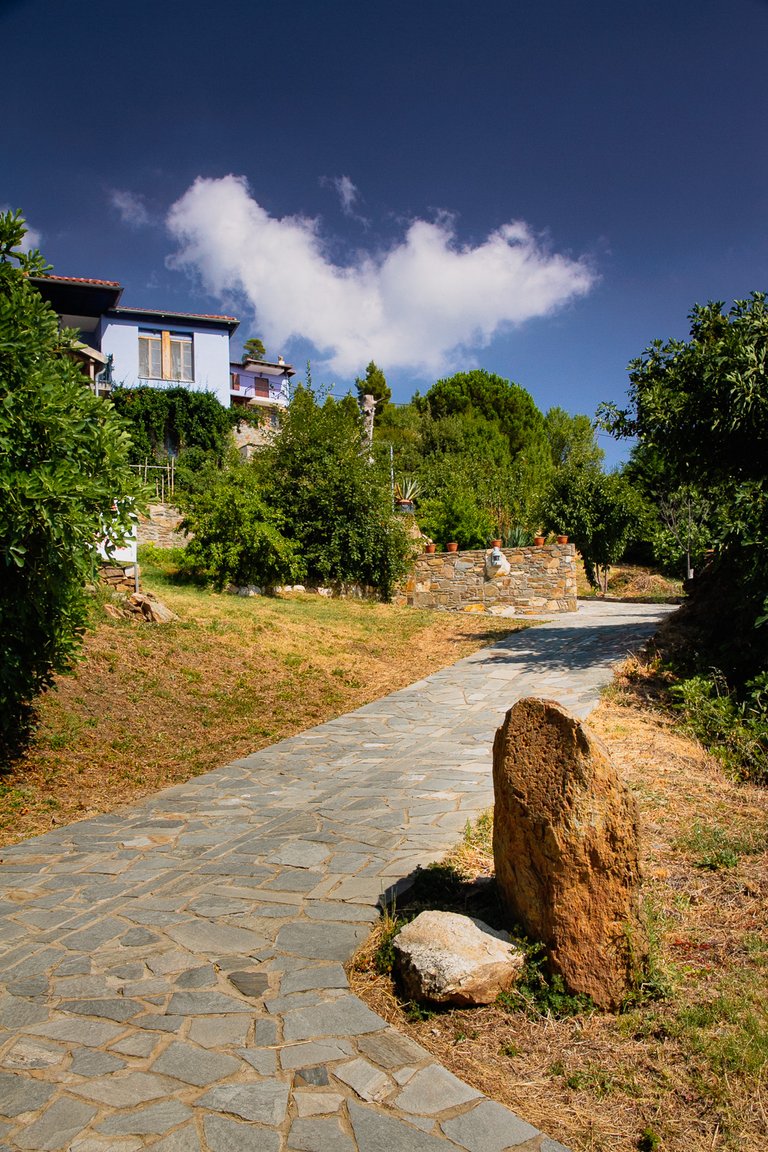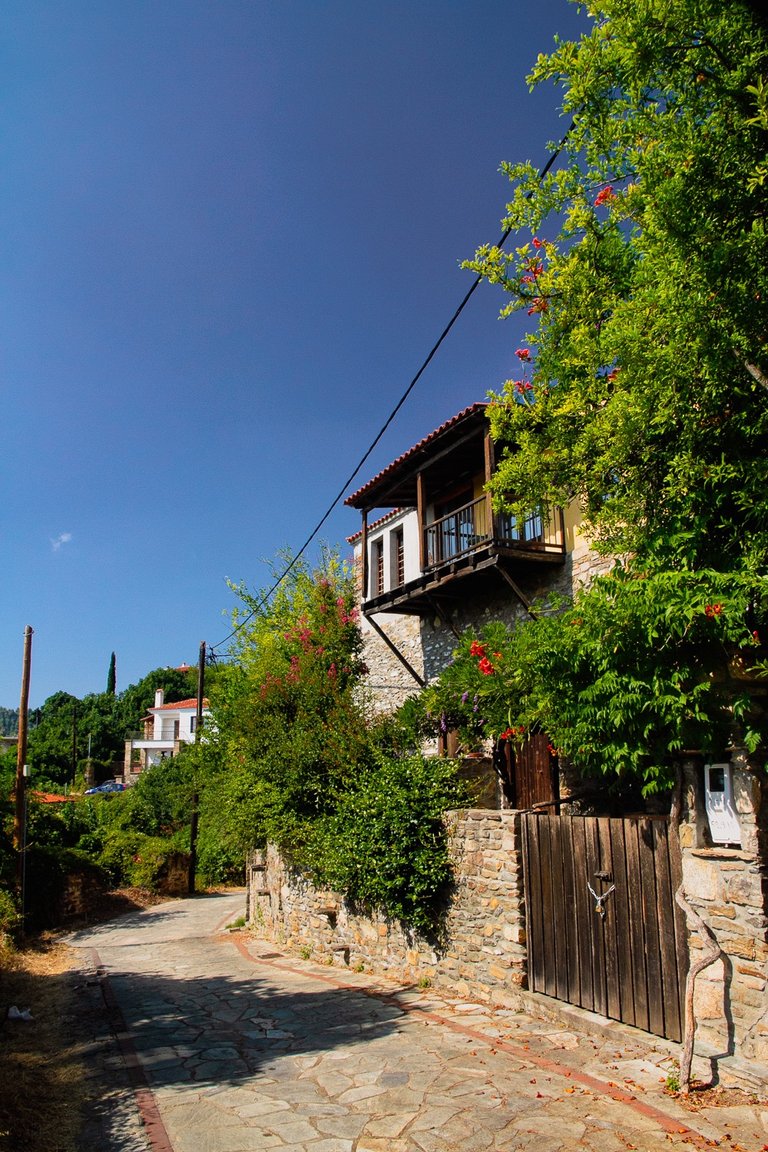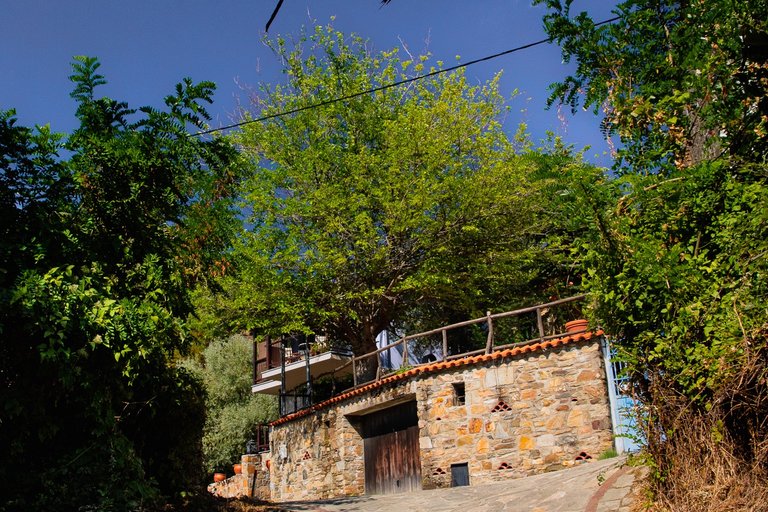 The fact that it was abandoned during the years that concrete came to Greece and the whole country was massively under construction, protected it from the destruction of evolution and retained its traditional character.
And then at the 80's and the 90's a more mild development happened and the abandoned village became an appealing tourist destination with many taverns, guest rooms and hotels, all in the stone built, renovated houses of the past.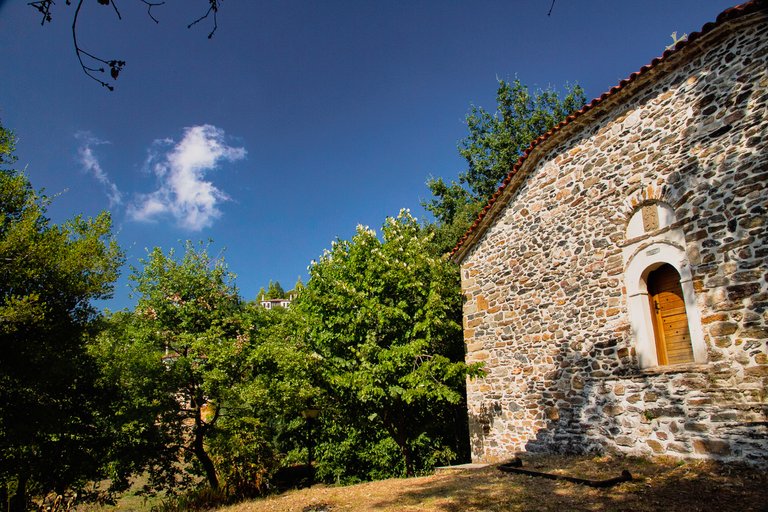 ---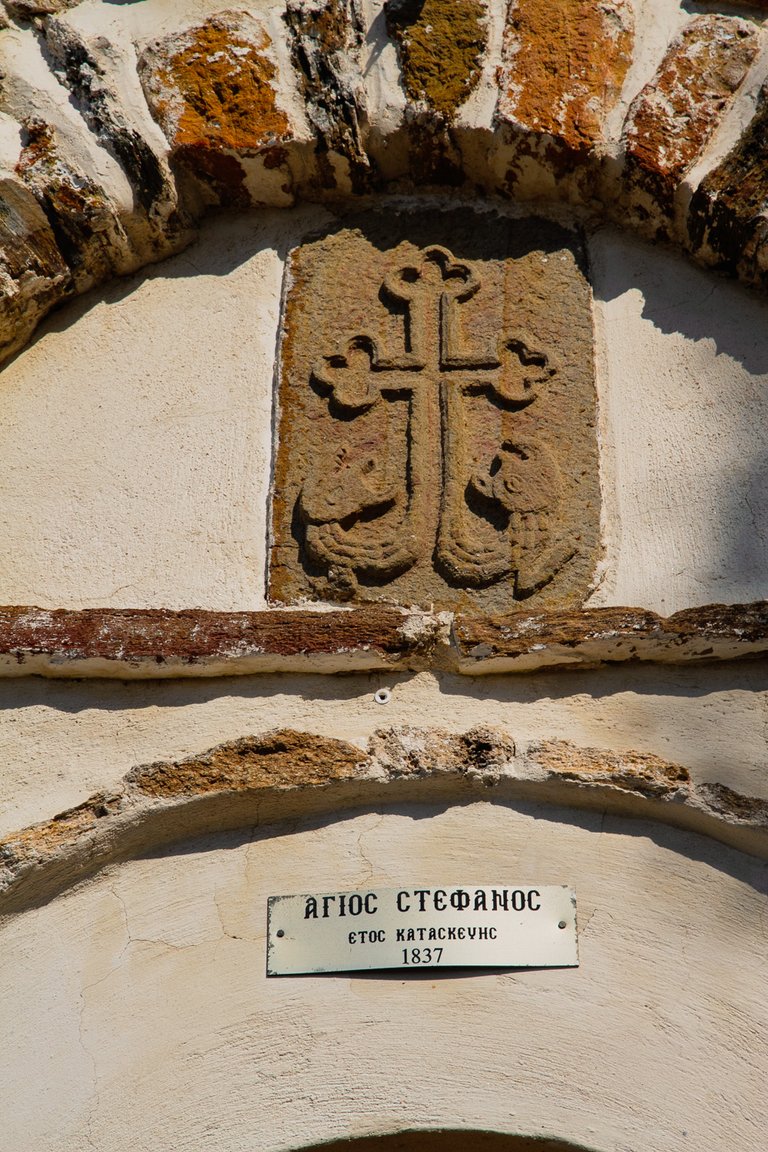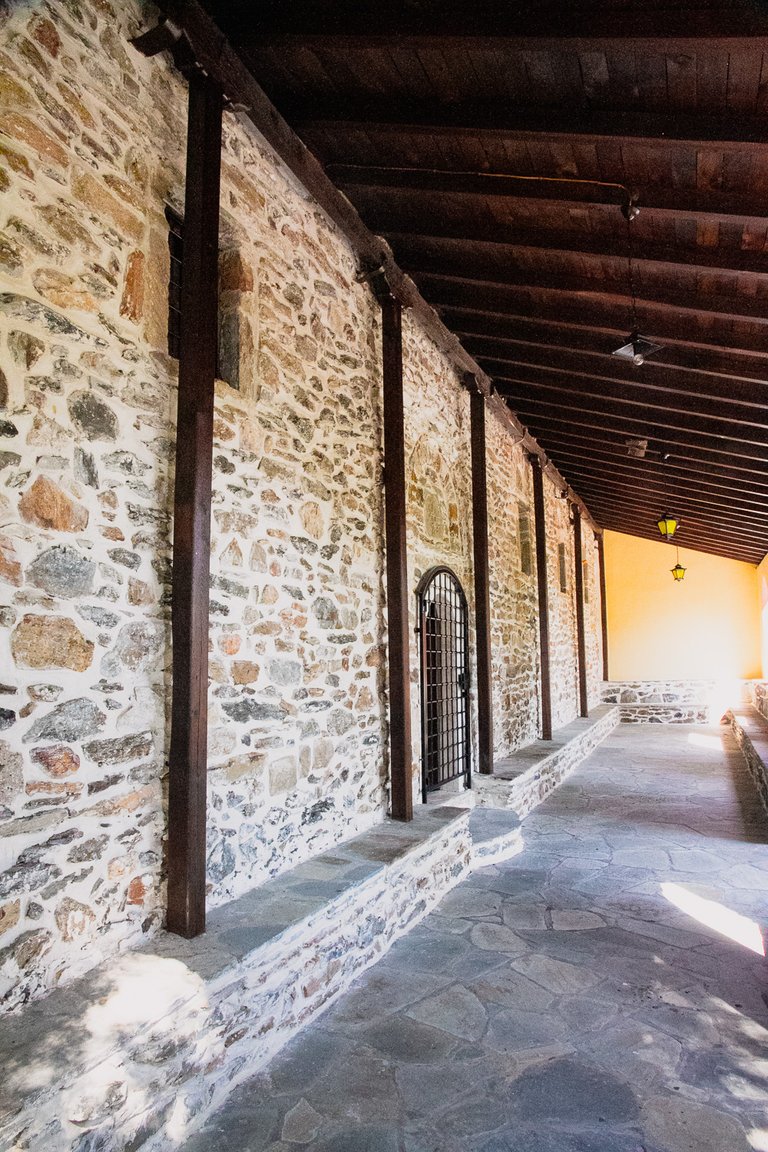 ---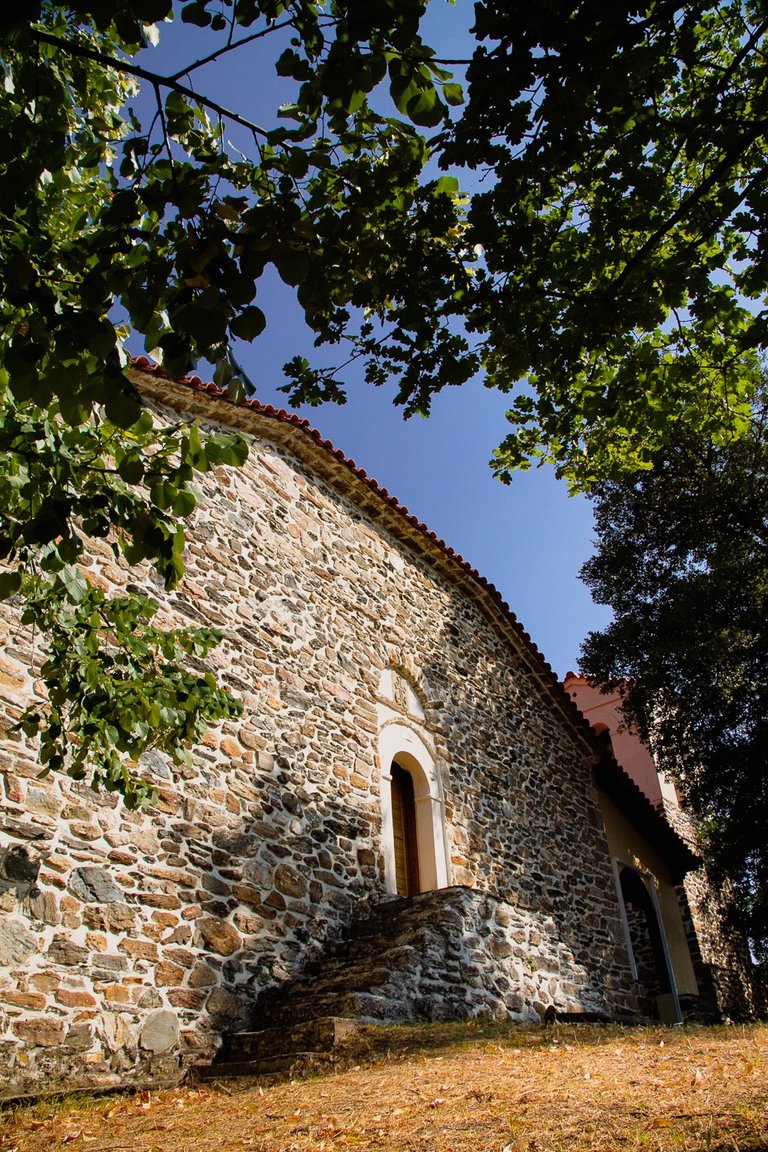 As I was wandering around the charming scenery, I found an old church dedicated to the saint with my name, built in 1837. In excellent condition, I might add, for a building of its age!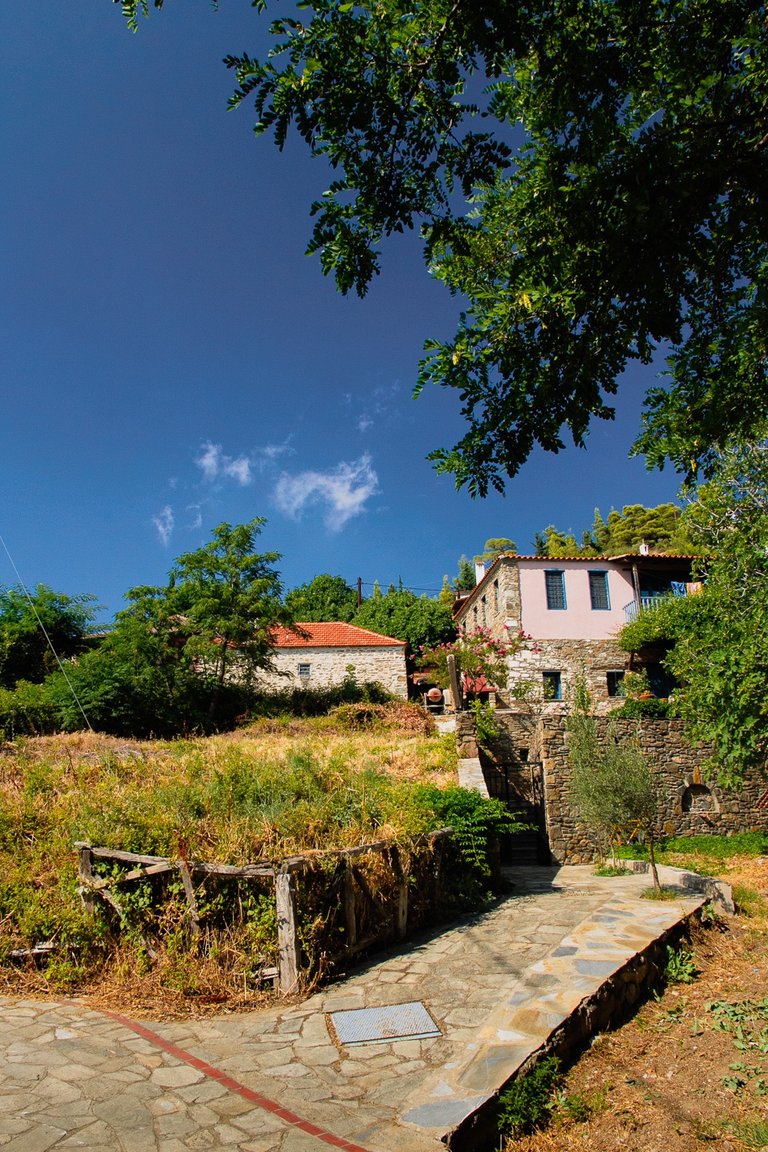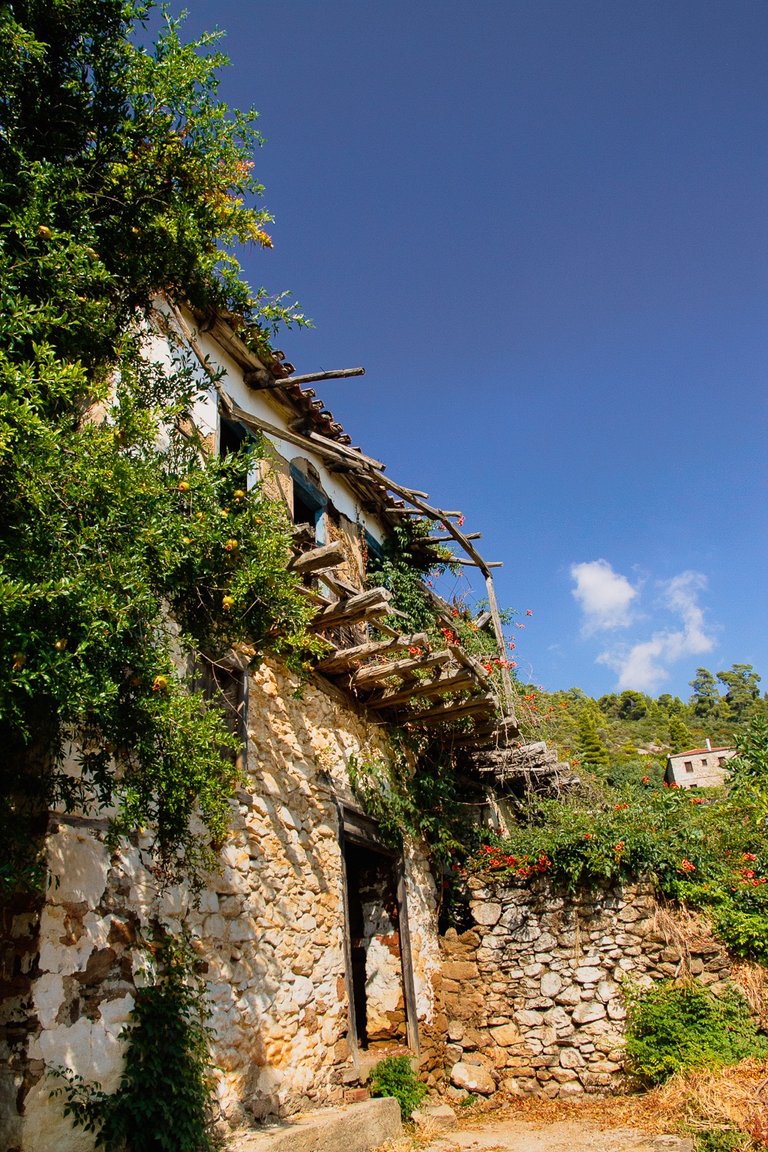 ---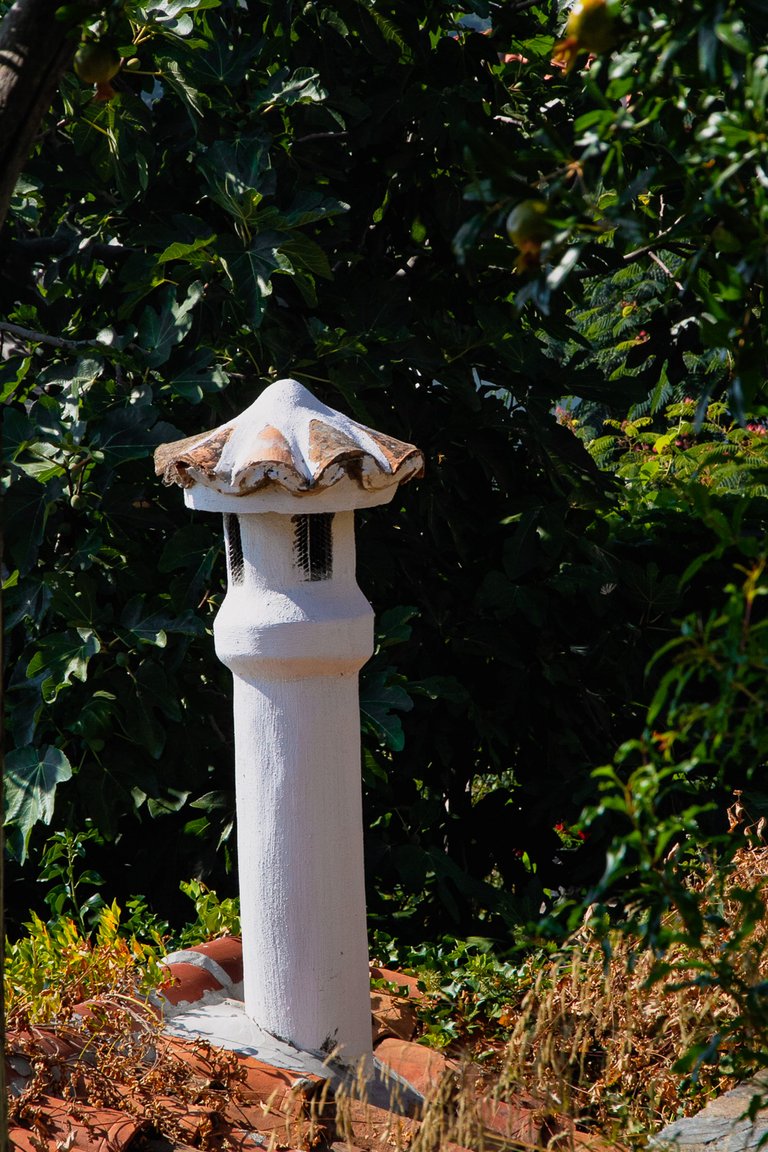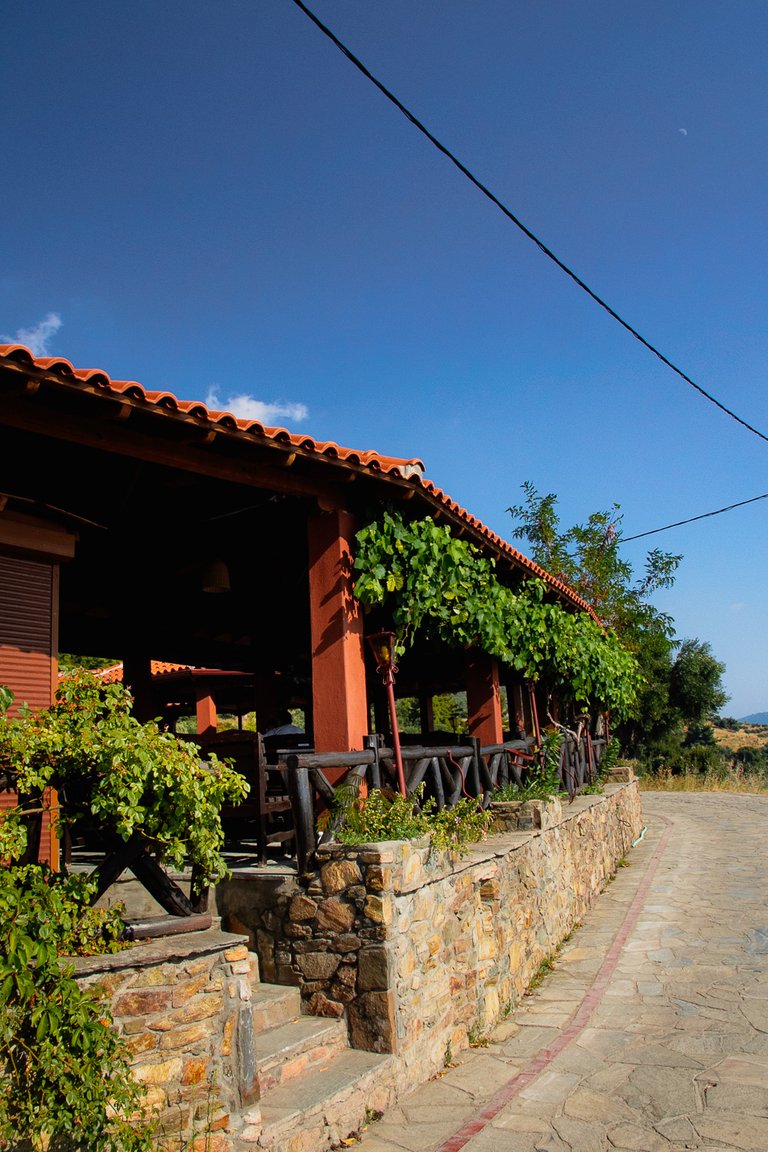 ---
This was one more episode from my life as a travel photographer for a Greek magazine from 2009 till 2013. The location is Sithonia, the middle peninsula of the three "fingers" of Halkidiki, in north Greece.
This is also my contribution to the #wednesdaywalk challenge, a great initiative, hosted by @tattoodjay :)
I wish you all, a wonderful Wednesday and many amazing walks!
---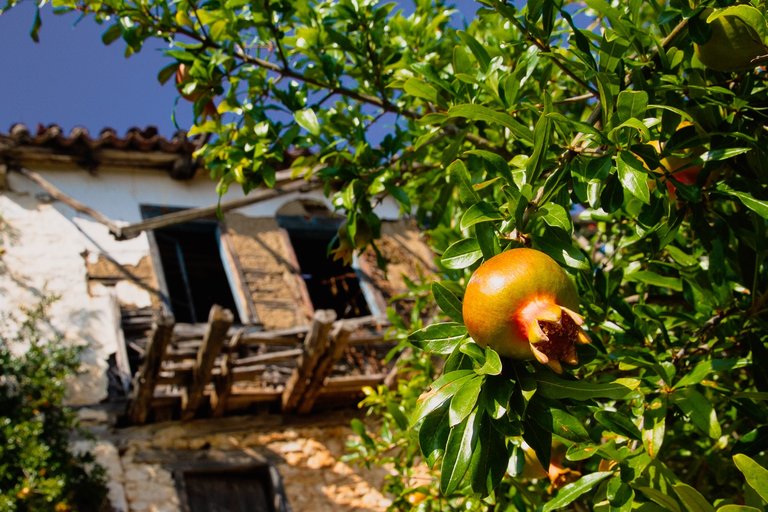 ---
All the pictures and the words are mine.
Thank you for reading and if you want to know more about me you can check out my introduction post.
Commenting, upvoting and rebloging are highly appreciated!
---
---