Market and more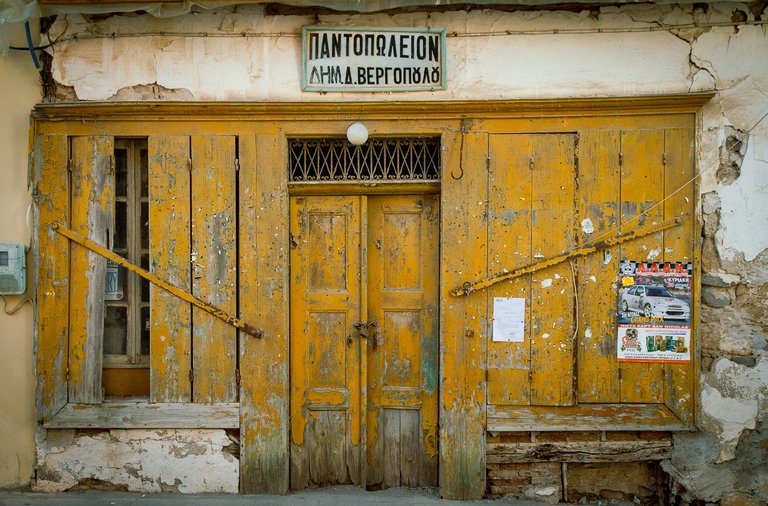 The word "ΠΑΝΤΟΠΩΛΕΙΟΝ" on the sign over this wrecked entrance means grocery shop, in Greek. Before the coming of super markets in the 60s, all the commerce was happening through shops like that. The population of Greece was mainly farmers and stockbreeders that produced most of their food but a shop for the needs that couldn't be satisfied locally, was essential. There were thousands of shops like that all over Greece, from every town, to the smallest villages. But that was in the past, now everything is different.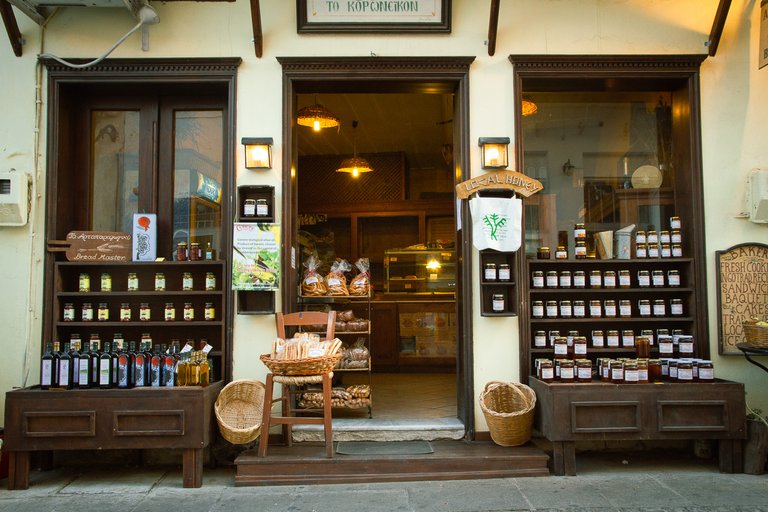 ---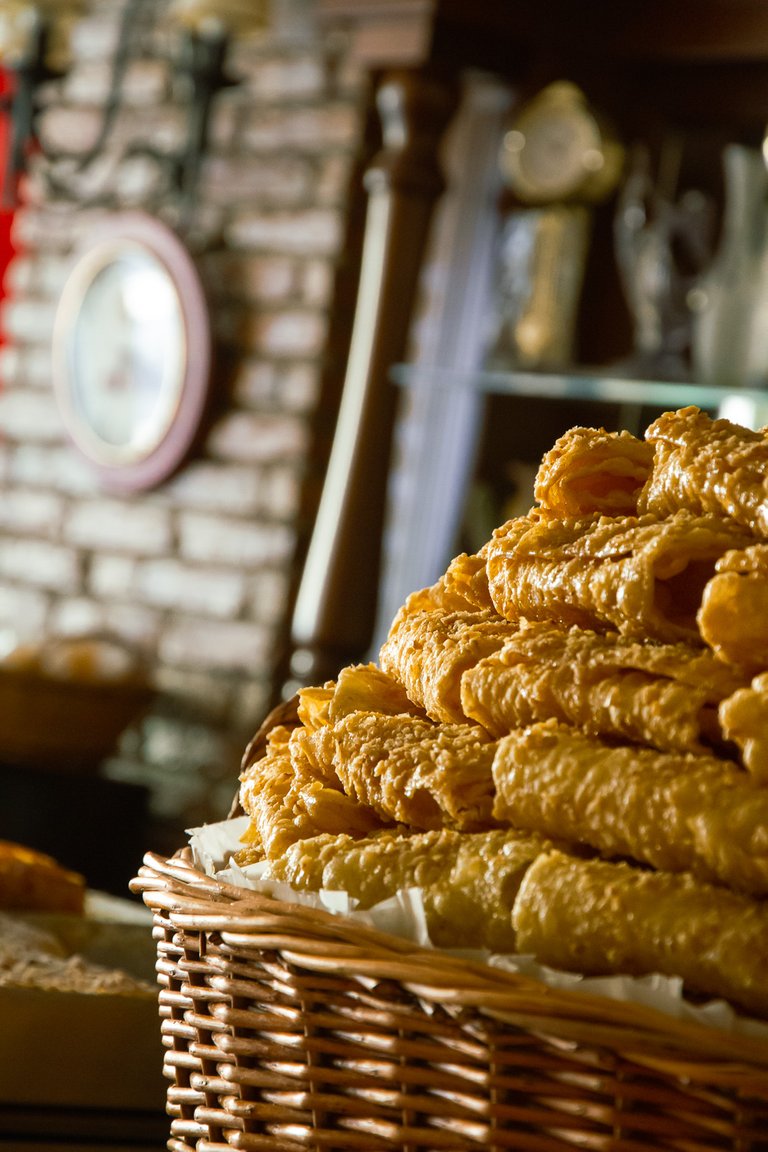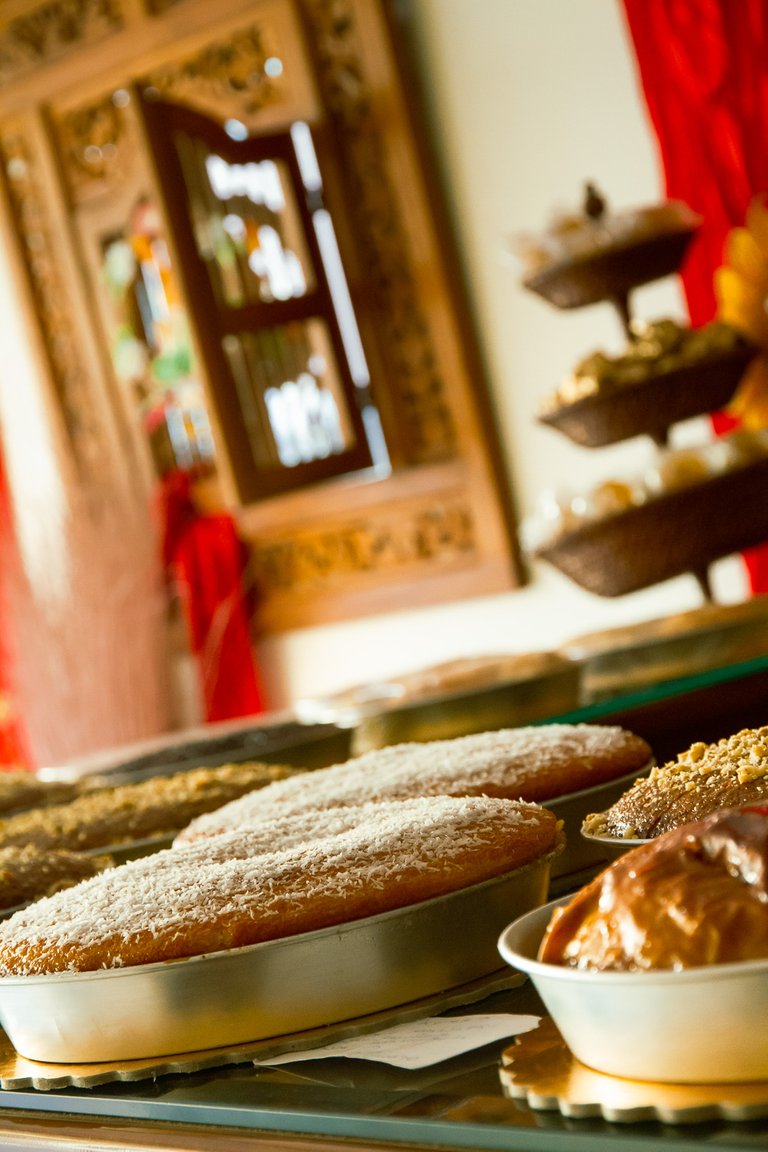 ---
The modern version of those shops are mainly addressed to tourists and only a few still exist, in order to satisfy the needs of the locals. The pictures above are from a pastry shop but you can get the picture. Grocery shop has become from a place to buy some basic goods, to a sophisticated store with fancy and often overpriced delicacies.
I am telling you all this with the excuse of #MarketFriday initiated by @dswigle, a nice motivation to focus on the markets and the buying habits of people! Of course that isn't a reason not to show you something more. So let me take you for a small scroll around "Koroni", the small town that helped me illustrate this post.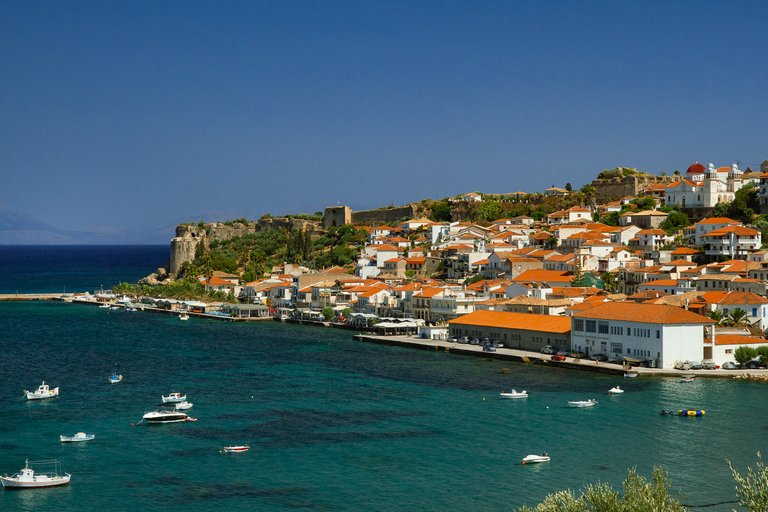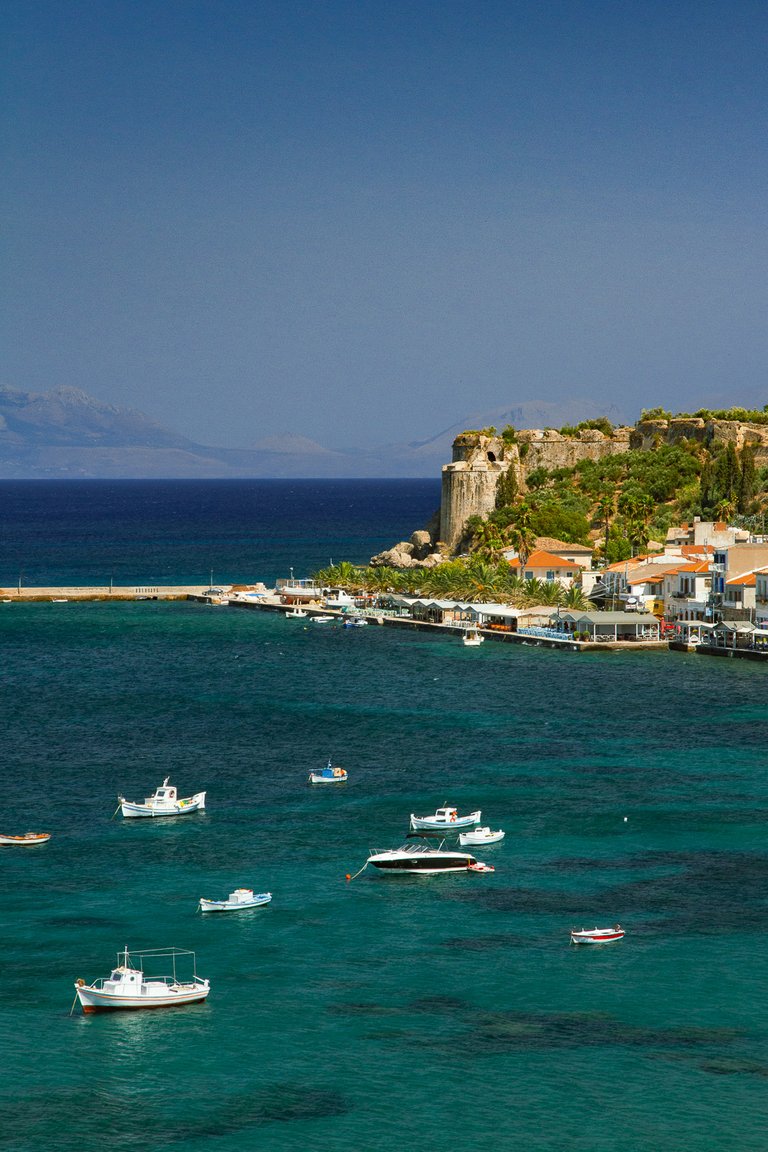 The castle is a landmark for the town and a very famous one, at least in Greece. But the settlement itself is very charming too! All the compounds of the typical Greek stereotype are here. Narrow roads, plants popping up from the most improbable places and stairs, lots of stairs. All the things that make our villages beautiful and at the same time, quite hard to live in :)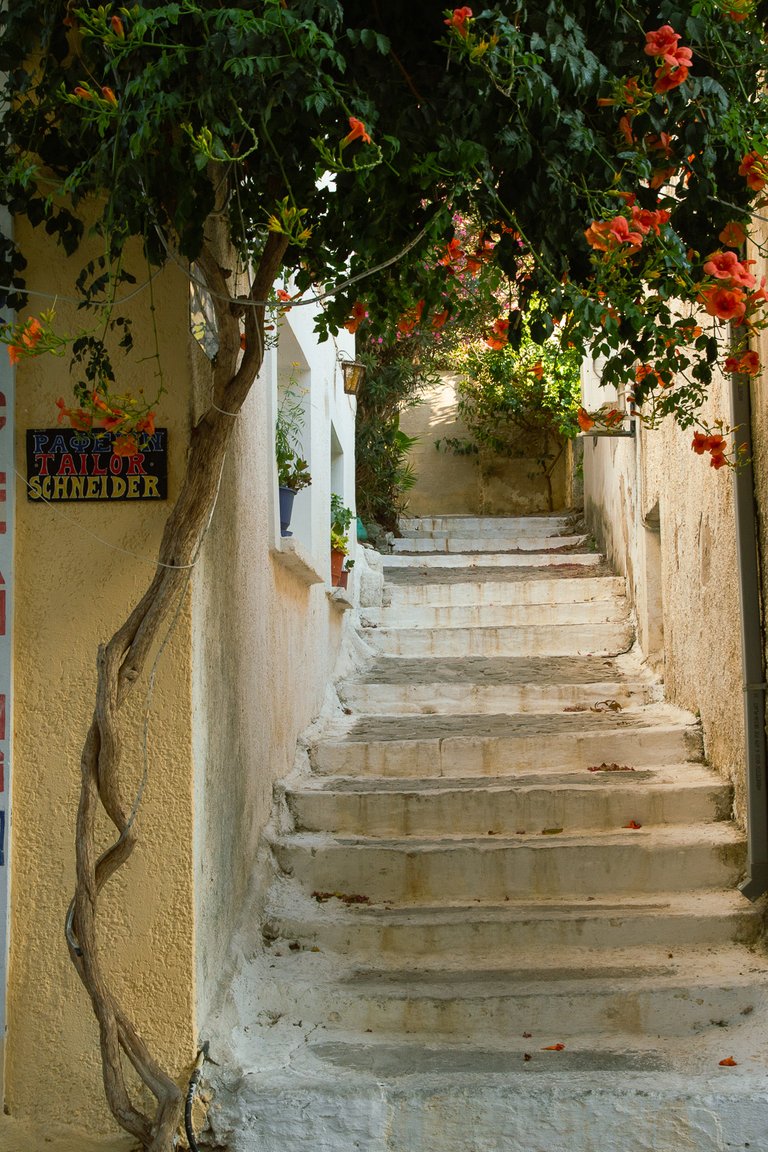 ---
---
It is a very popular destination and you can find many information about it with a little searching but let me quote a description that I liked.
Koroni is amphitheatrically built on a low-lying hill. It will enchant you with the beautiful stately homes painted in light colours with characteristic blue or yellow windows, yards filled with colourful flowers, picturesque stone-paved little streets, narrow back streets and a large number of churches.
During the Venetian occupation, Koroni developed and created its own handicraft centre. Later, the town took on the important role of a political and military centre of the Eastern Mediterranean.
source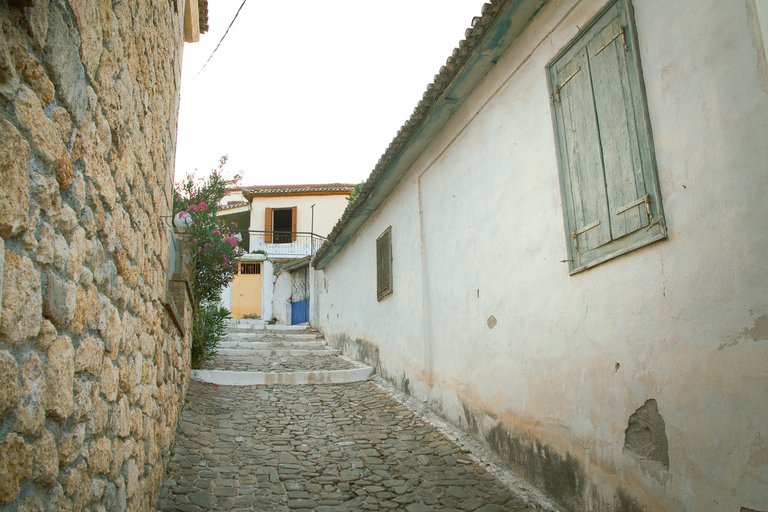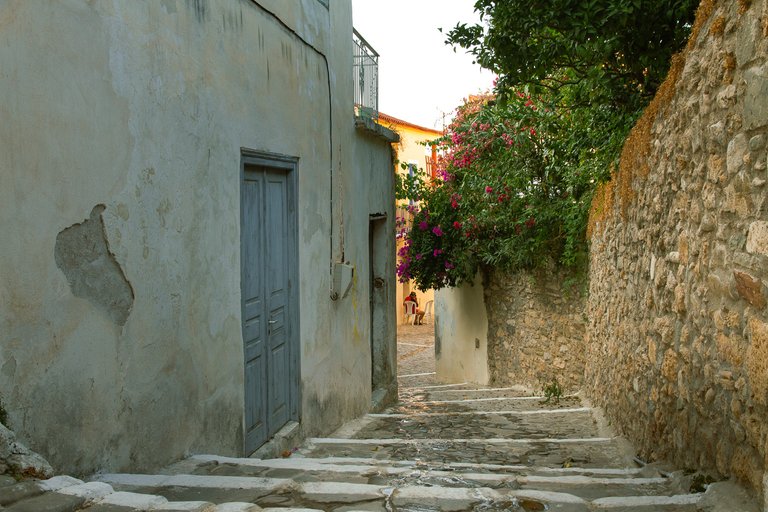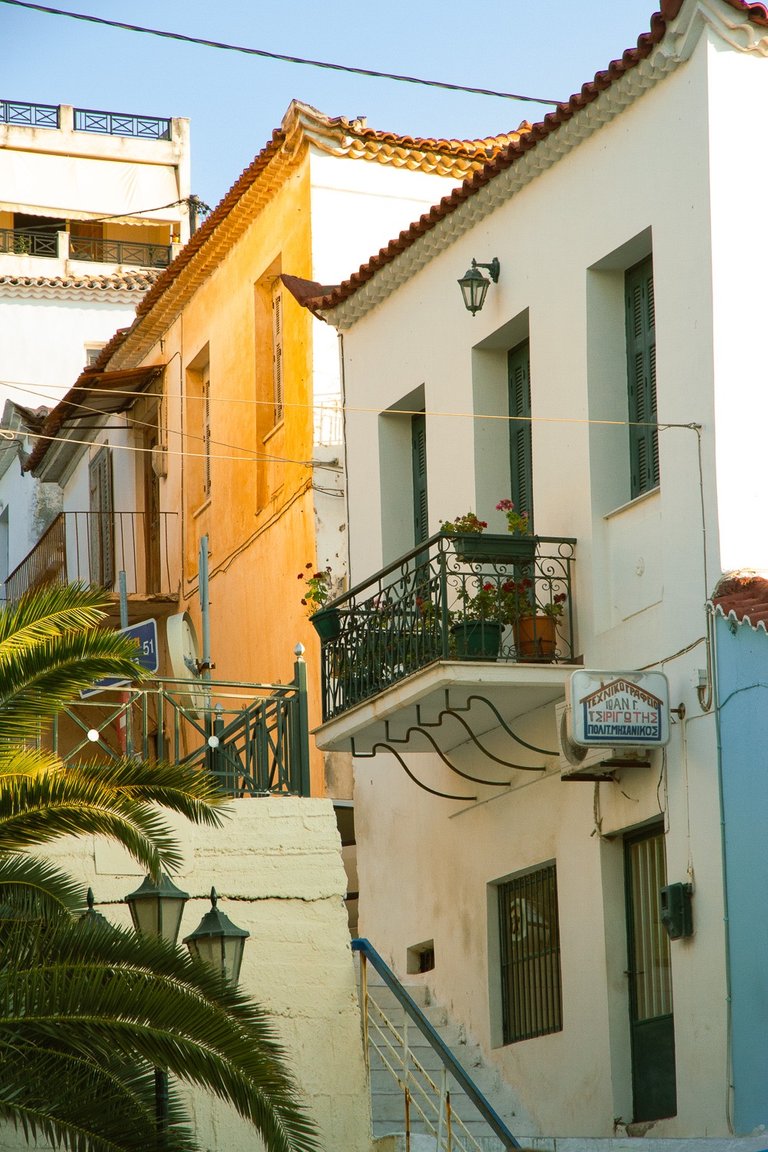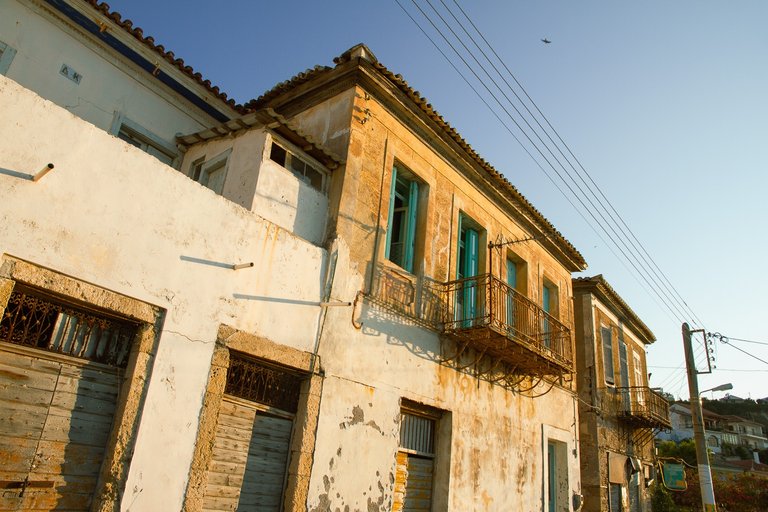 ---
Unless stated otherwise, all the pictures and the words are mine.
Thank you for reading and if you want to know more about me you can check out my introduction post.
Commenting, upvoting and rebloging are highly appreciated!
---
---