Monday to Friday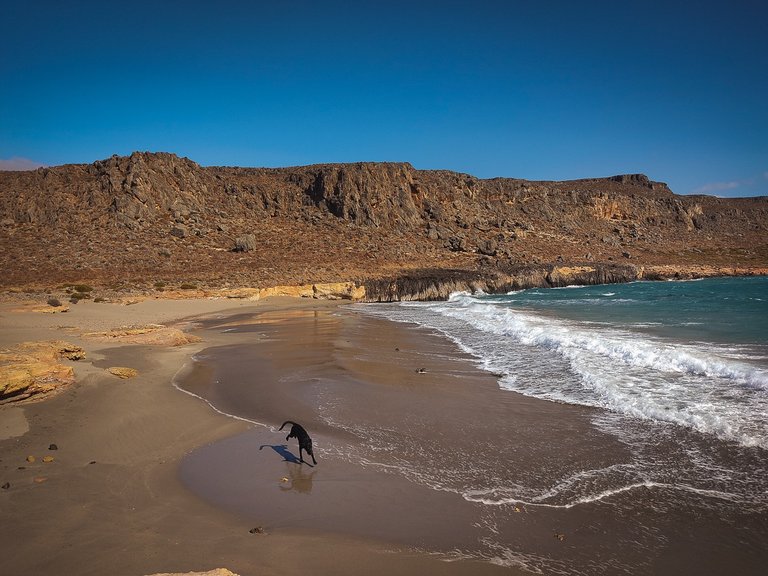 Do you know that feeling when you are on a trip for a few days and it feels like weeks but the minute you are back home it evaporates and it is like you were never away? I have it every single time I travel and I am always as surprised as the first time I noticed it!
Nevertheless, as you might have guessed, @traisto, our dog Marcos and myself just came back from a small getaway. It was a Monday to Friday thing and we never got more than 70 km (around 40 miles) away from home. But our place of residence is so beautiful and diverse that it was more than enough to recharge our batteries and fill our eyes with amazing images. A few of those images are also digitally captured, for you to enjoy and for us to remember!
Monday
The first day involved a few hours of preparations and shopping at the town of Sitia and at the afternoon we arrived at Xerokampos and my favourite beach that is home of many wonderful sand lilies.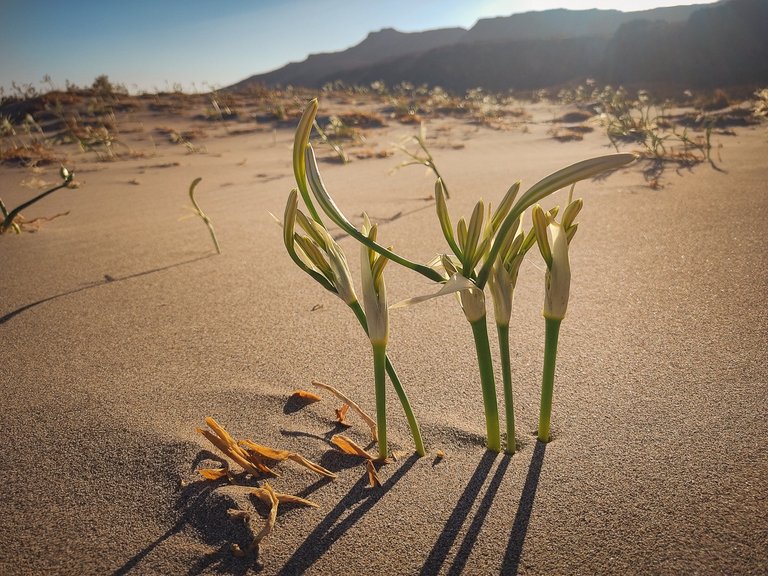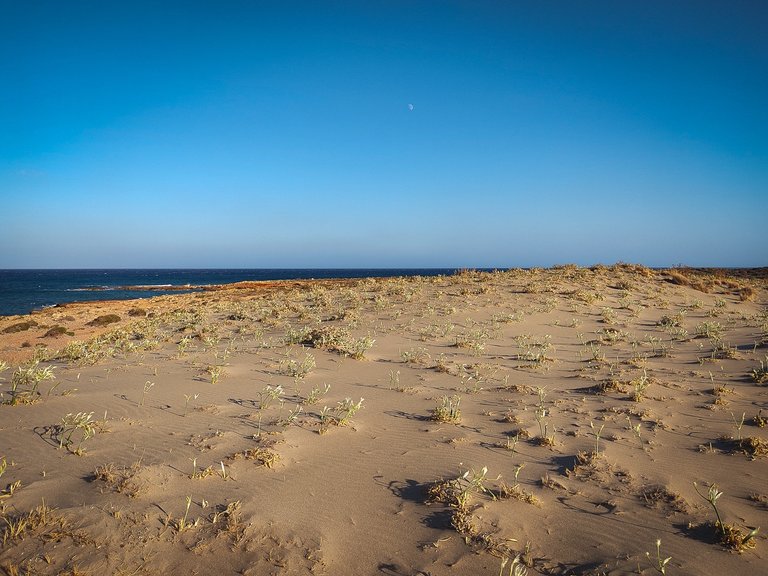 It is a place that I love very much but at that specific day it was a decision of high risk. Xerokampos apart from the wild beauty that is famous of, it also notorious for the wild winds that can really get on your nerves and ruin your stay. I know stories about couples that went there for vacations and ended up separated! Let alone that the forecast was predicting stormy winds and we were about to go for camping in a tiny camper van!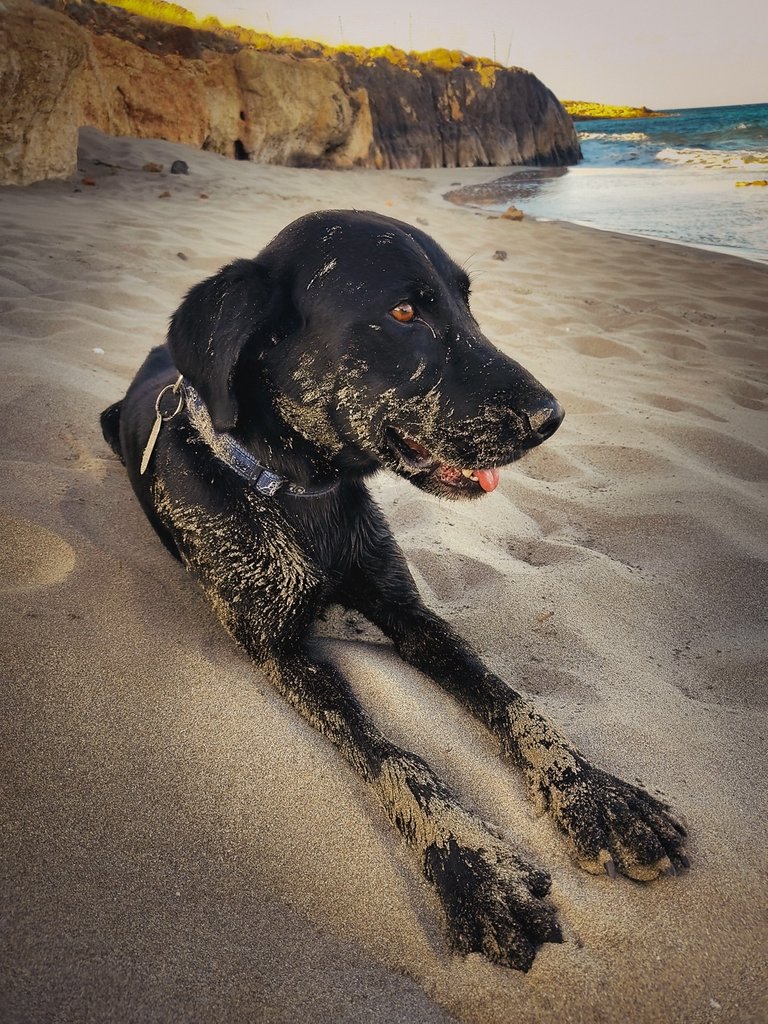 The forecast was right. I have never seen the sea over there so rough and the sand was hitting us every now and then so hard that it exceed the annoyance level and it came close to pain! Marcos of course thought that everything is wonderful and had a great time. But I am not complaining either. I enjoyed a nice challenging swim at the sea and I took a lot of pictures of the sand lilies, that I have already shown to you in this post!
And the van although it was moving like a boat, all night long, turned out to be a reliable shelter even in hard conditions!
Tuesday
The next day I was hoping that the weather would improve but nothing like that happened. Actually it got worse! We had to leave and search for a less hostile environment to continue our trip. But before that, we drove along the coastline to see what the rest of Xerokampos beaches look like, on that ominous day!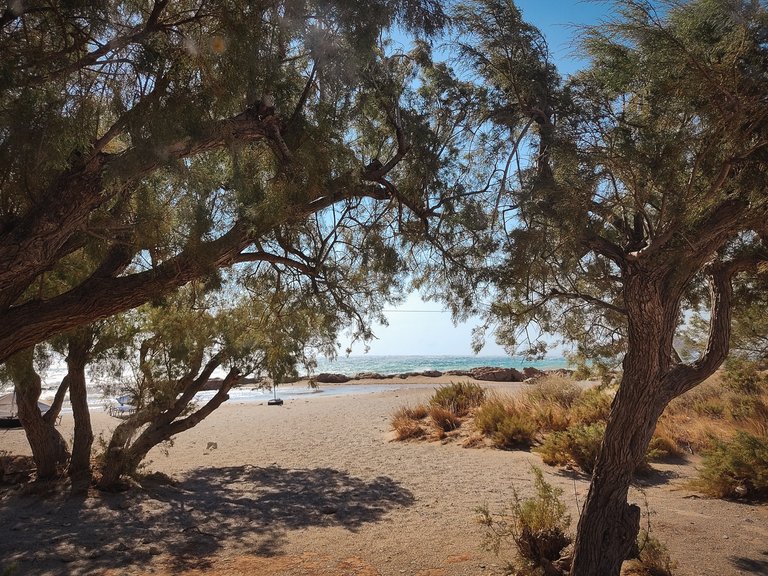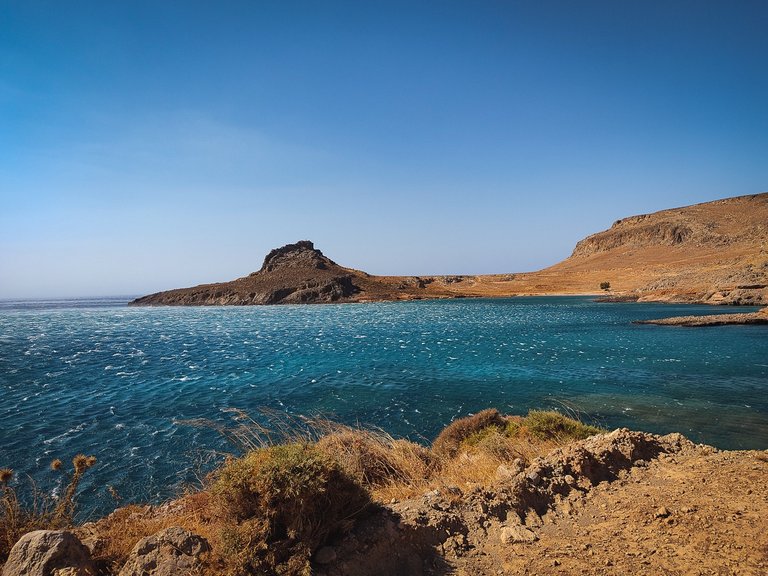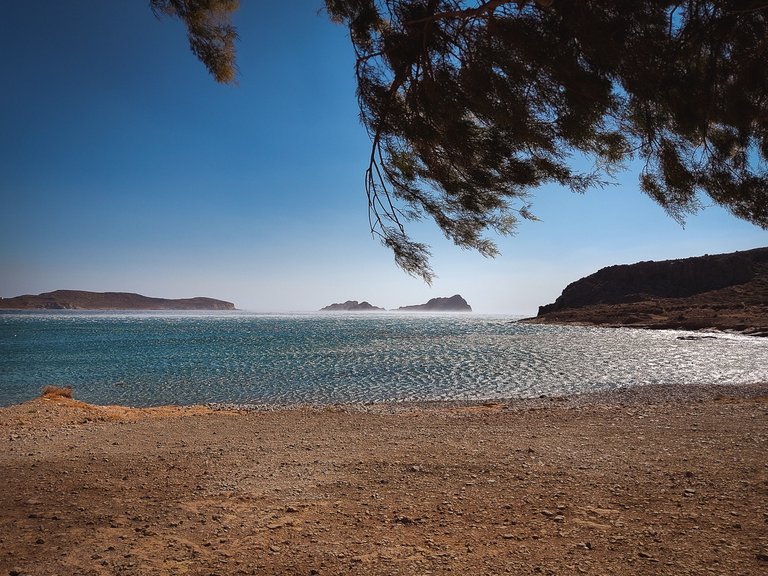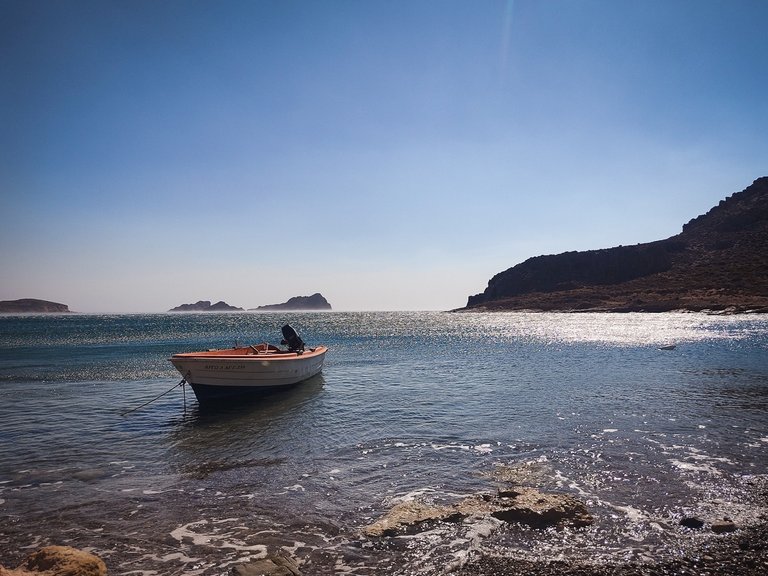 The wind was coming from the land, so there weren't any big waves. The challenging thing though, was to find a place on the beach that was protected enough to sit without been beaten by the wind :)
We have found that spot at the last, out of many, beach! No wonder why the locals leave their boats there!
After a nice swim we were ready to go. We had defy the cranky weather and we were leaving in a victorious mood :)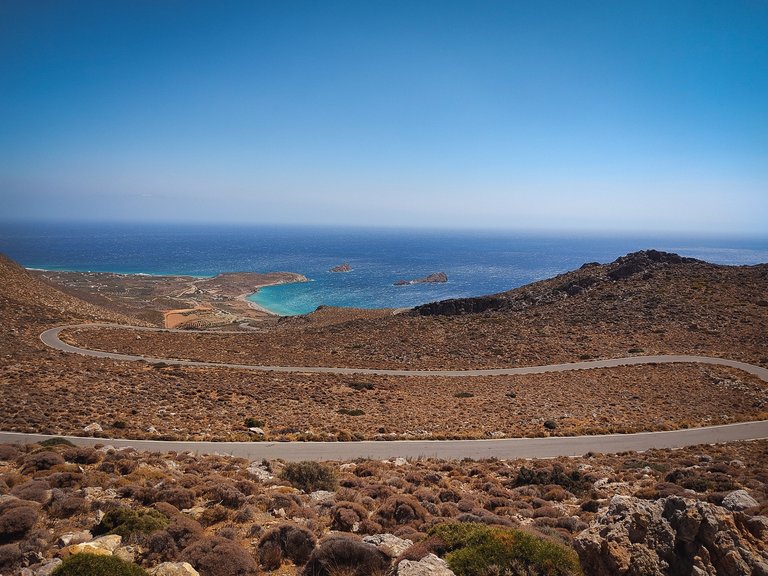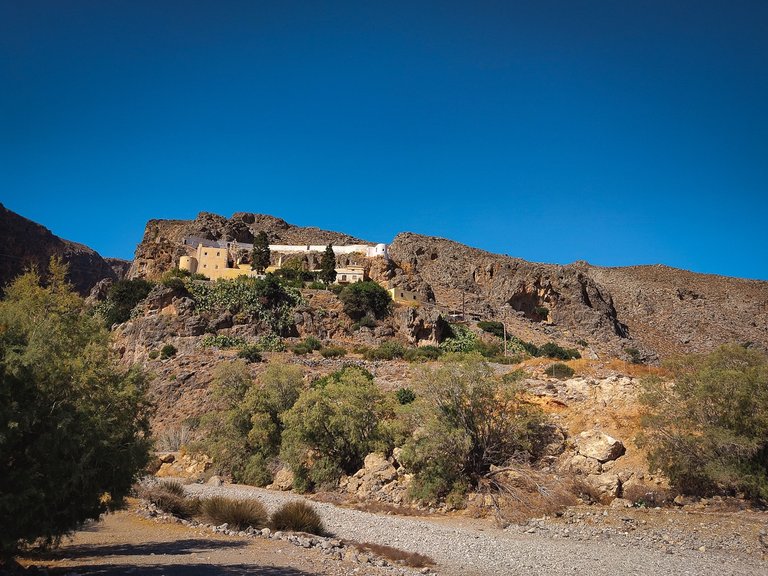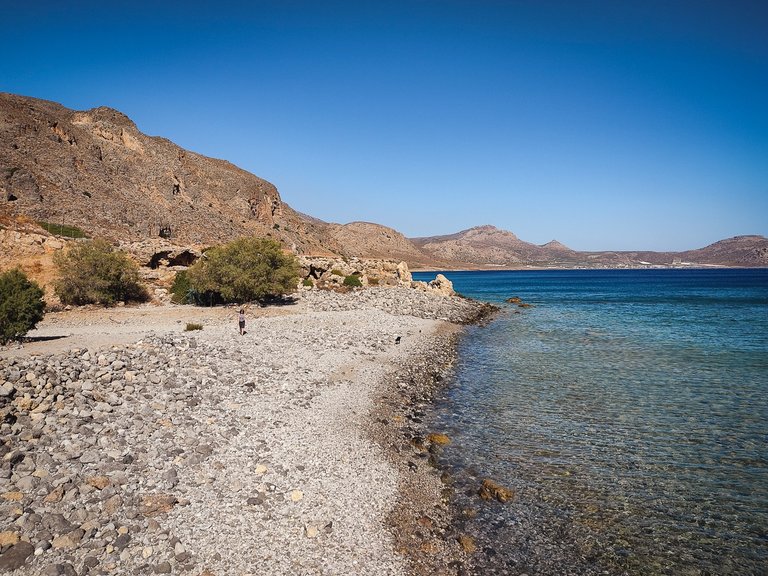 Our next stop was at a spot just below the Kapsa Monastery. The beach is not the most appealing one, but it is a very tranquil place, there is an abundance of natural shade all day long and the most important, no wind AT ALL!
What else could we ask for? Camping, cooking and relaxing was the program for the rest of the day :)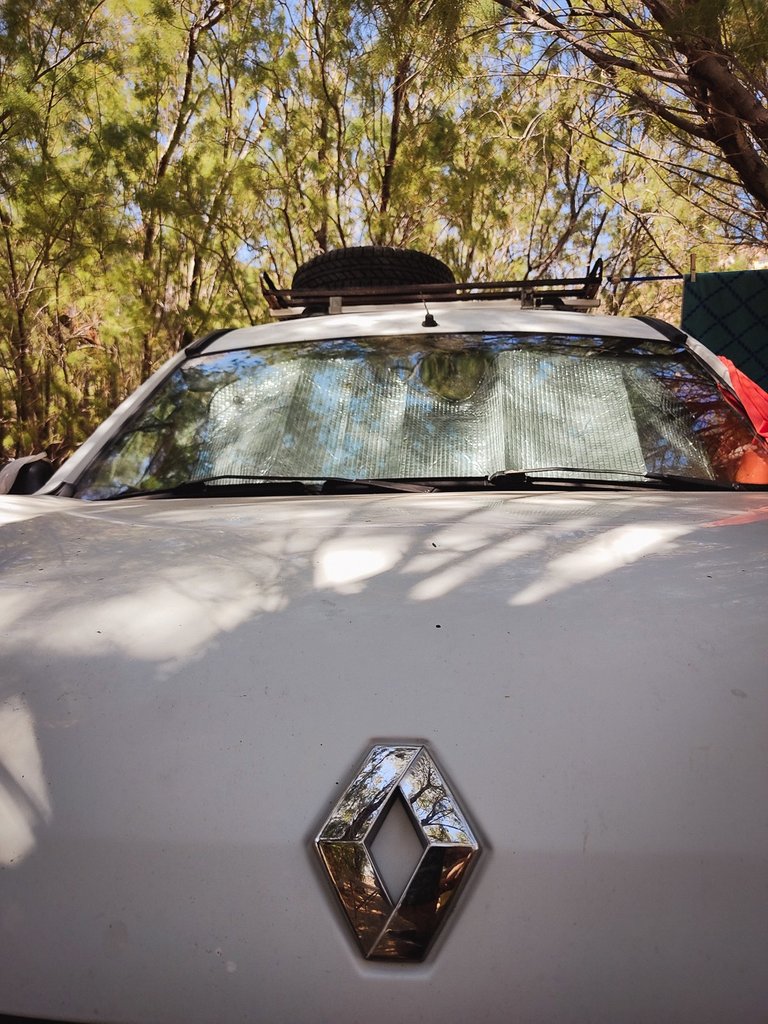 ---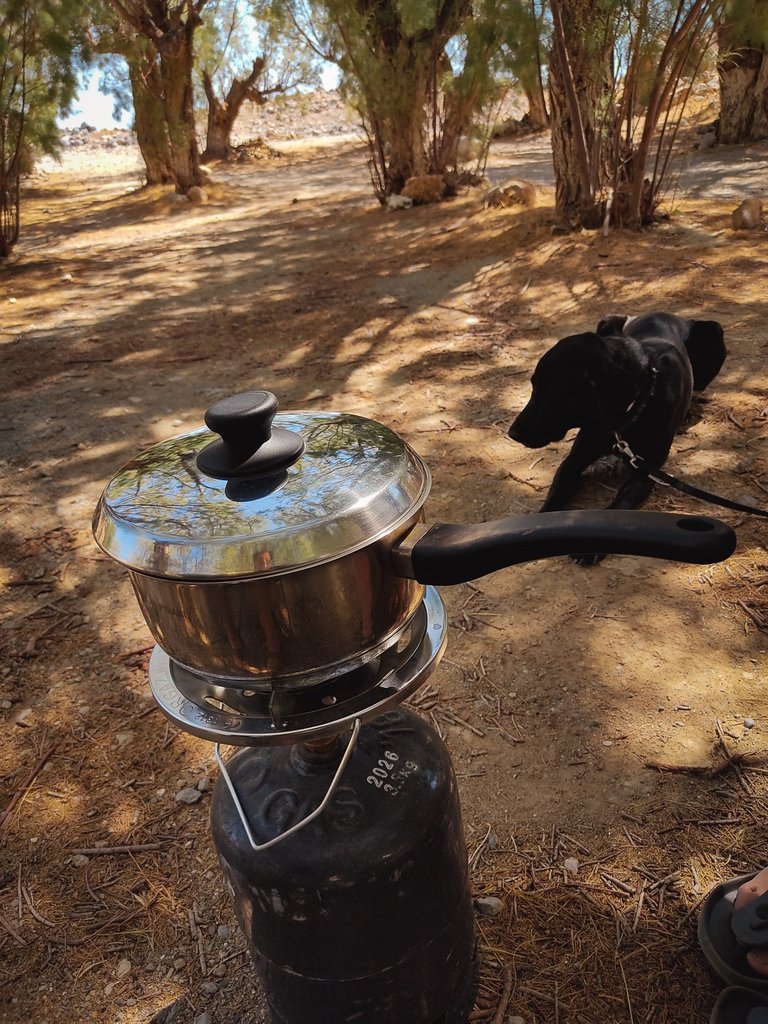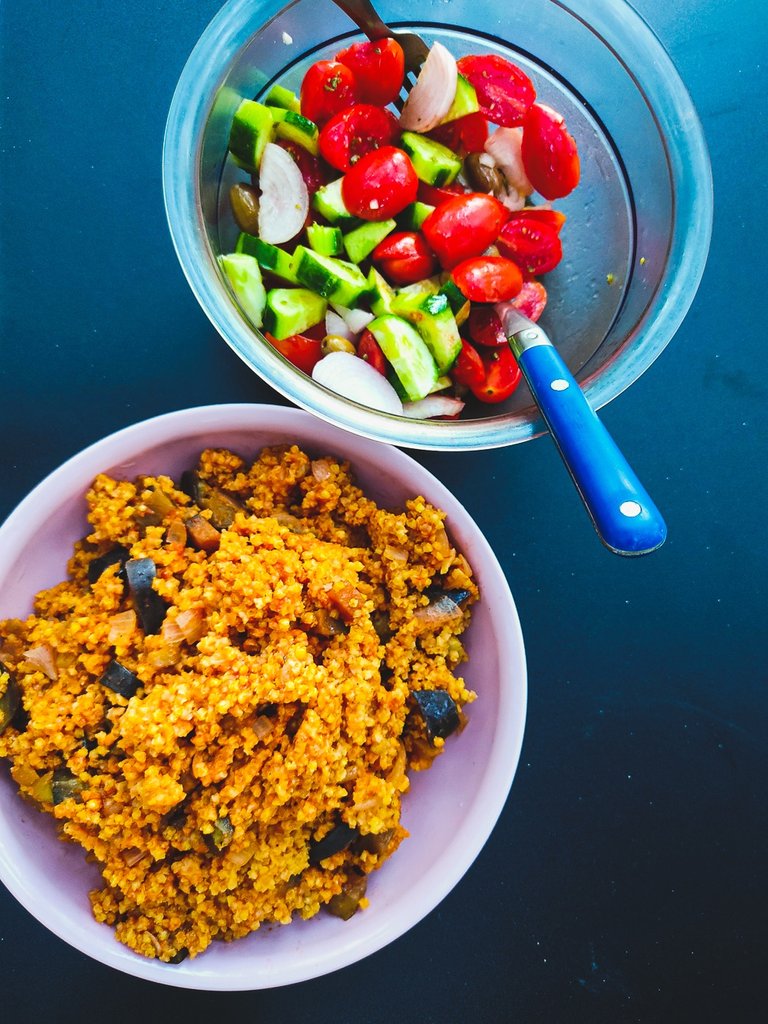 ---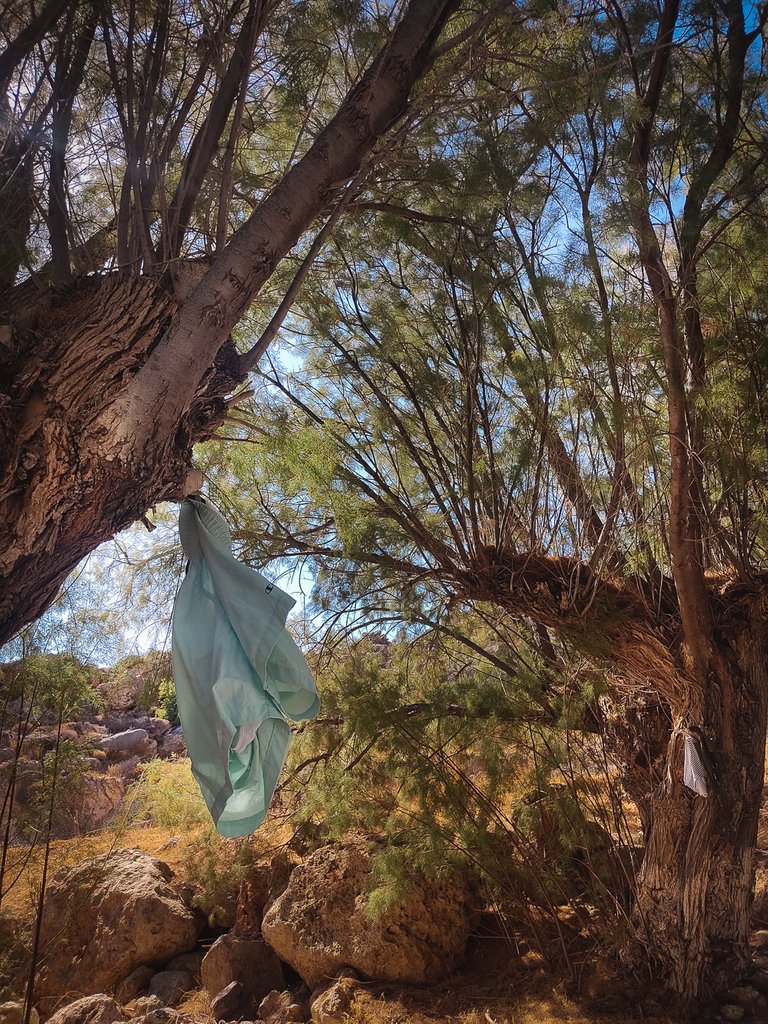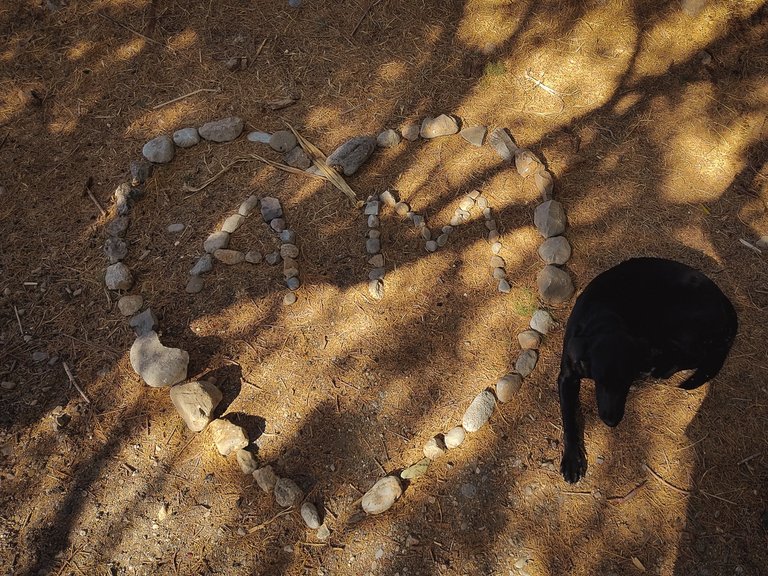 Wednesday
There is something magical about waking up in nature. Even for myself that I don't live in a city and my stone built house is just a few meters away from the fields, camping gives a whole new feeling into mornings!
We started our day with a walk at a nearby gorge (but that's for another post) and headed to our next destination.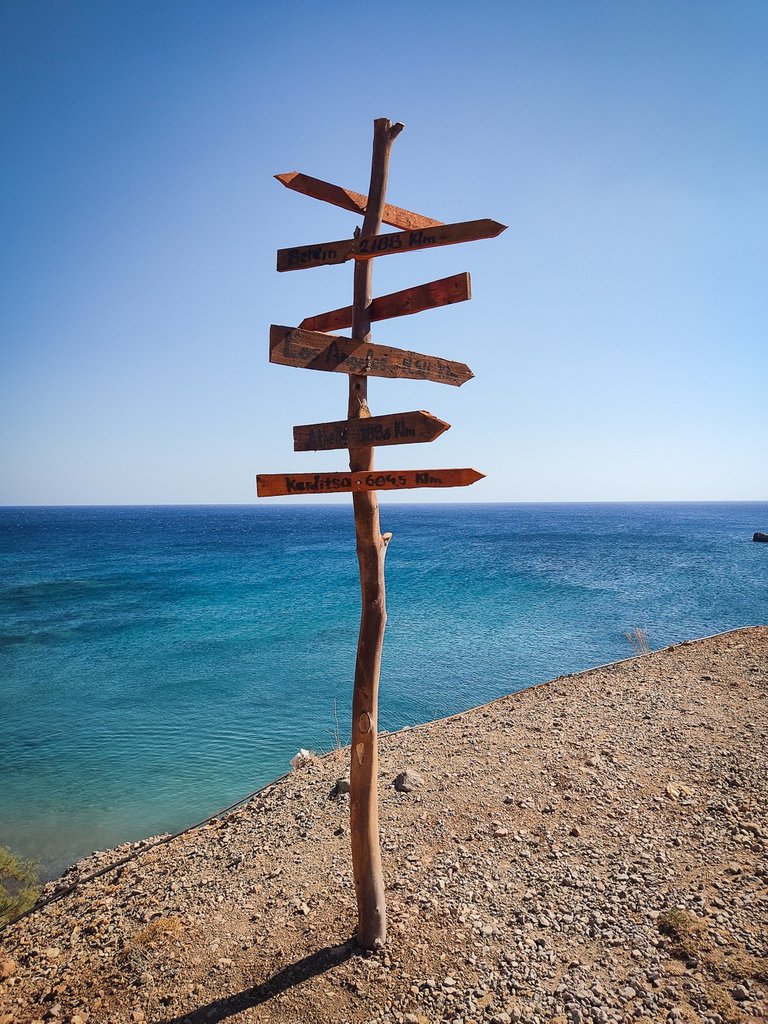 Don't try to figure out what is written on the signs. It is more of a joke or an amusing decoration than anything else. The place is called Staousa and it is one of the many little gems that Crete has to offer!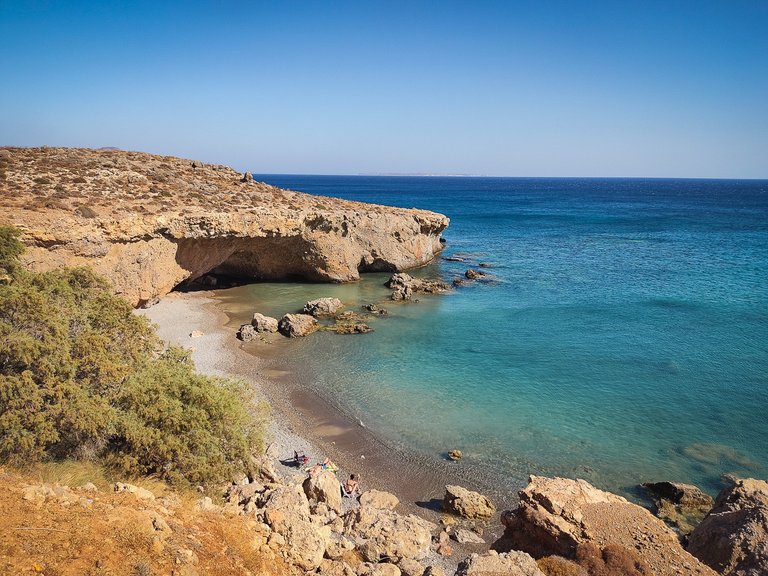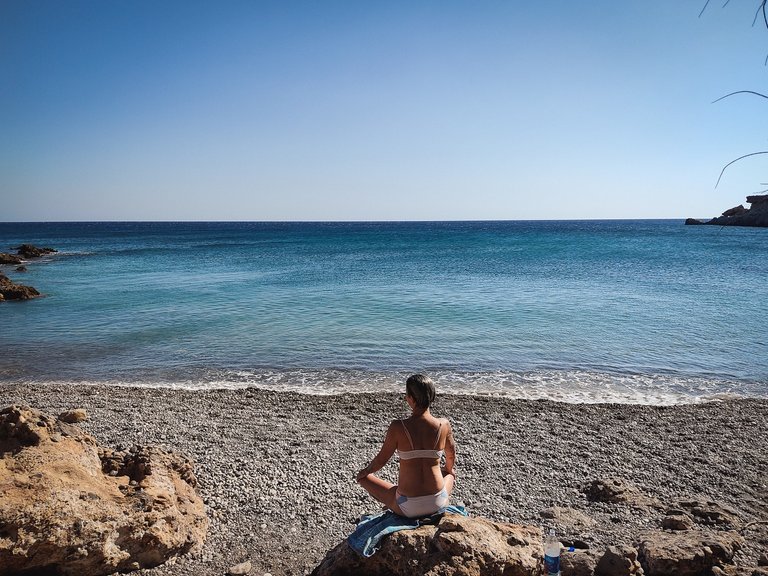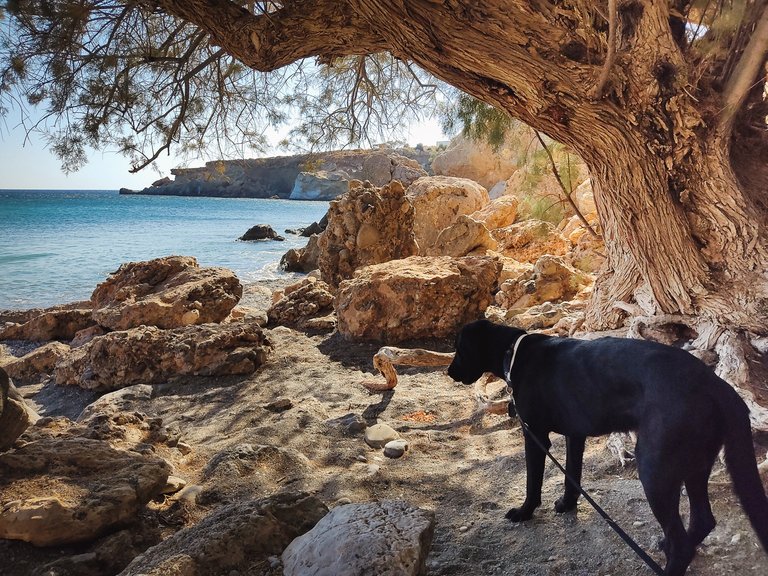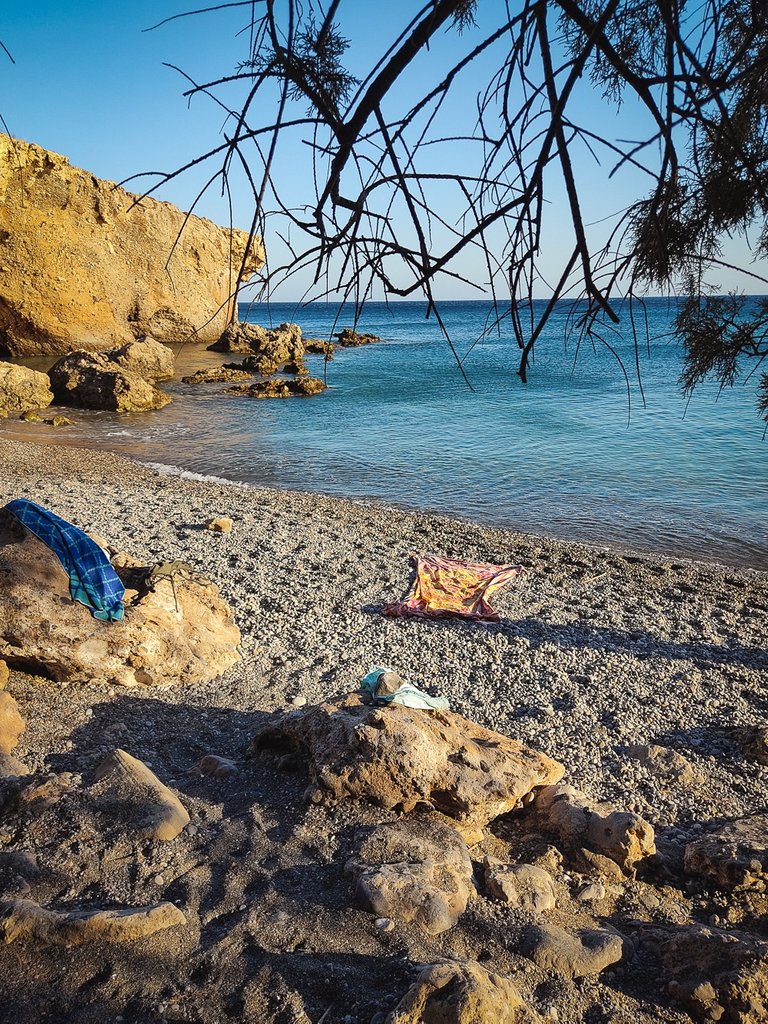 We were there with a couple more people, the sea was amazing and the scenery totally peaceful and one more day passed in a summerish tune!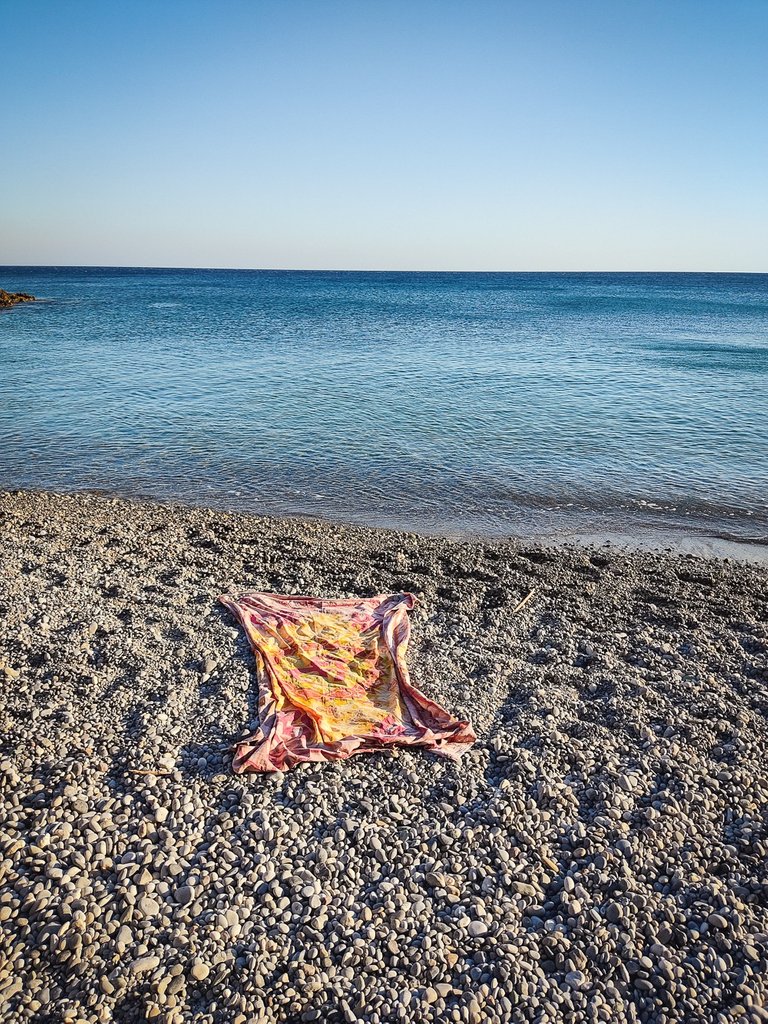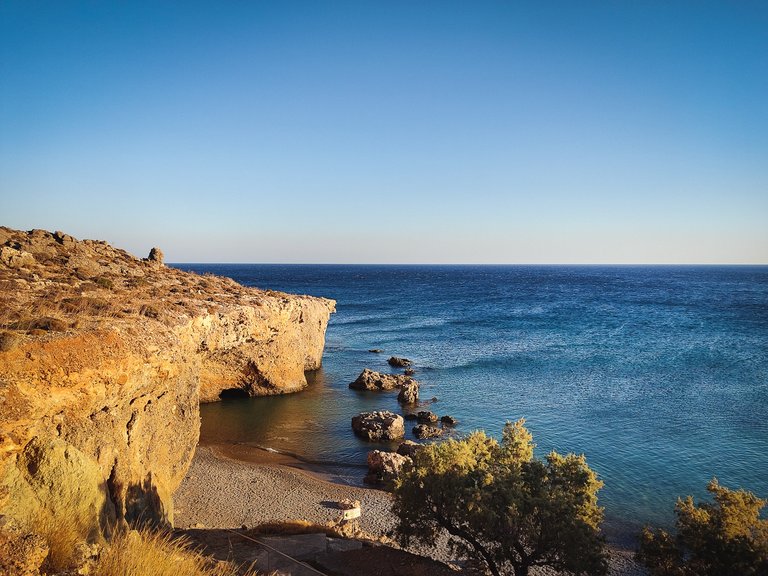 Thursday
We chose for that day a more mainstream destination. Achlia is a small seaside resort with taverns, rooms to let and all the facilities you might expect from a place like that, but it maintains a low vibe even at its busiest period!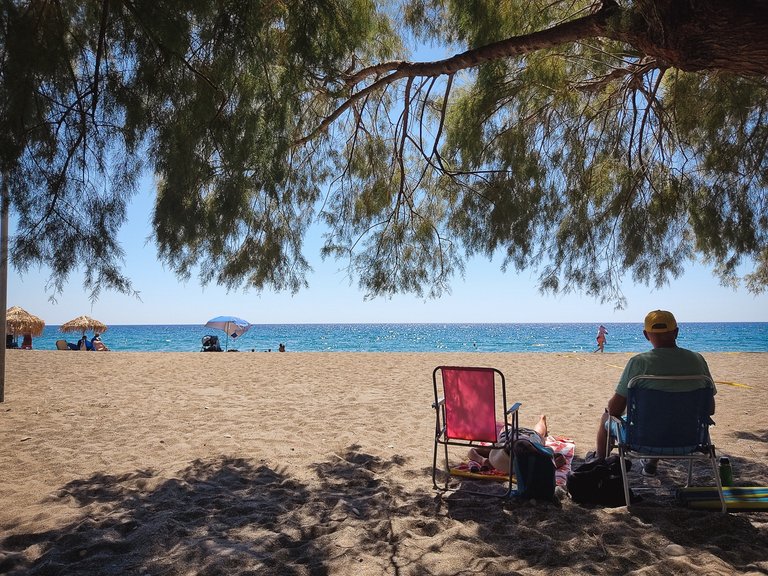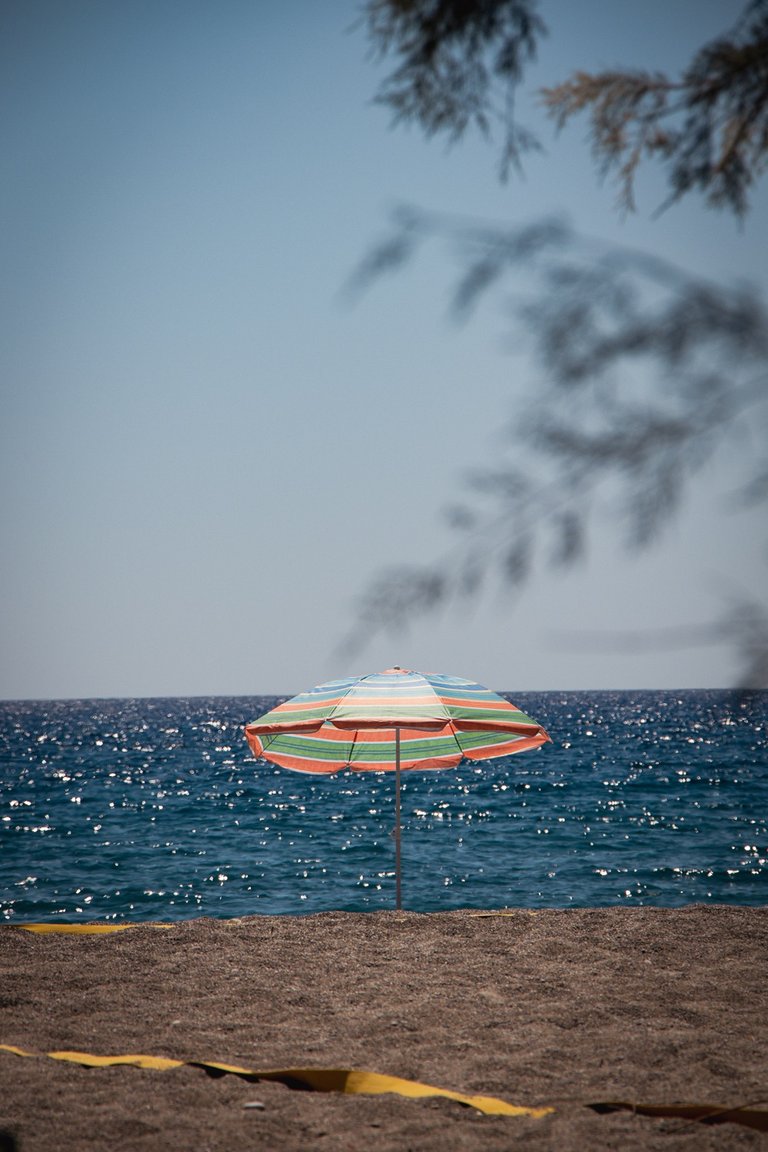 ---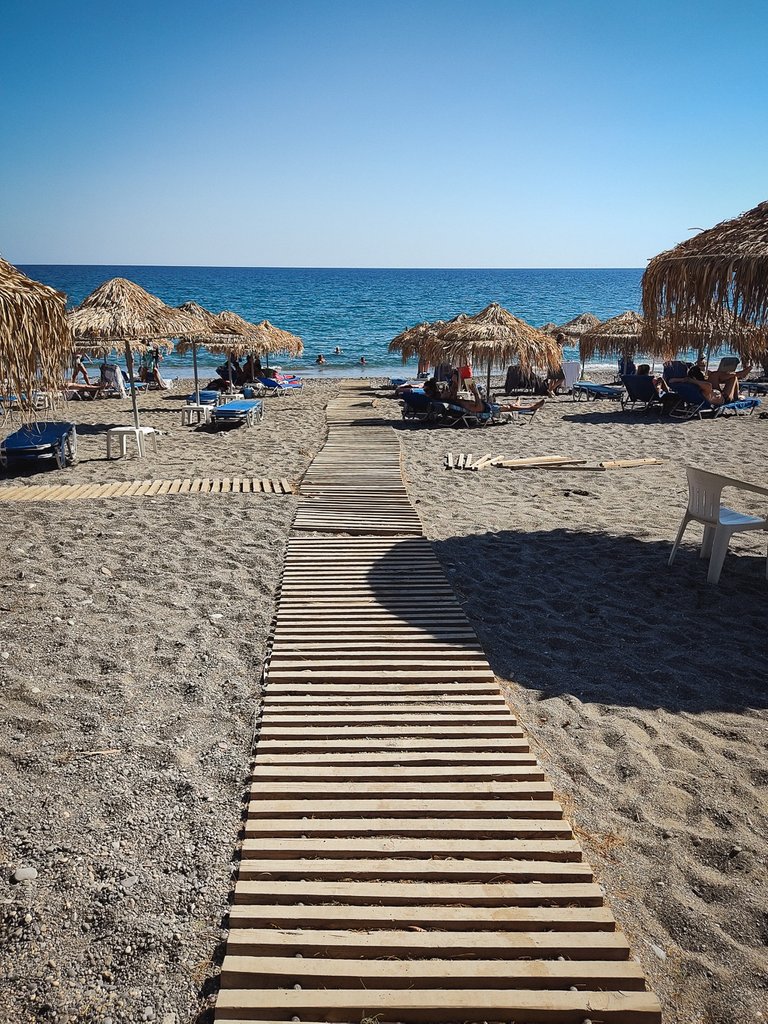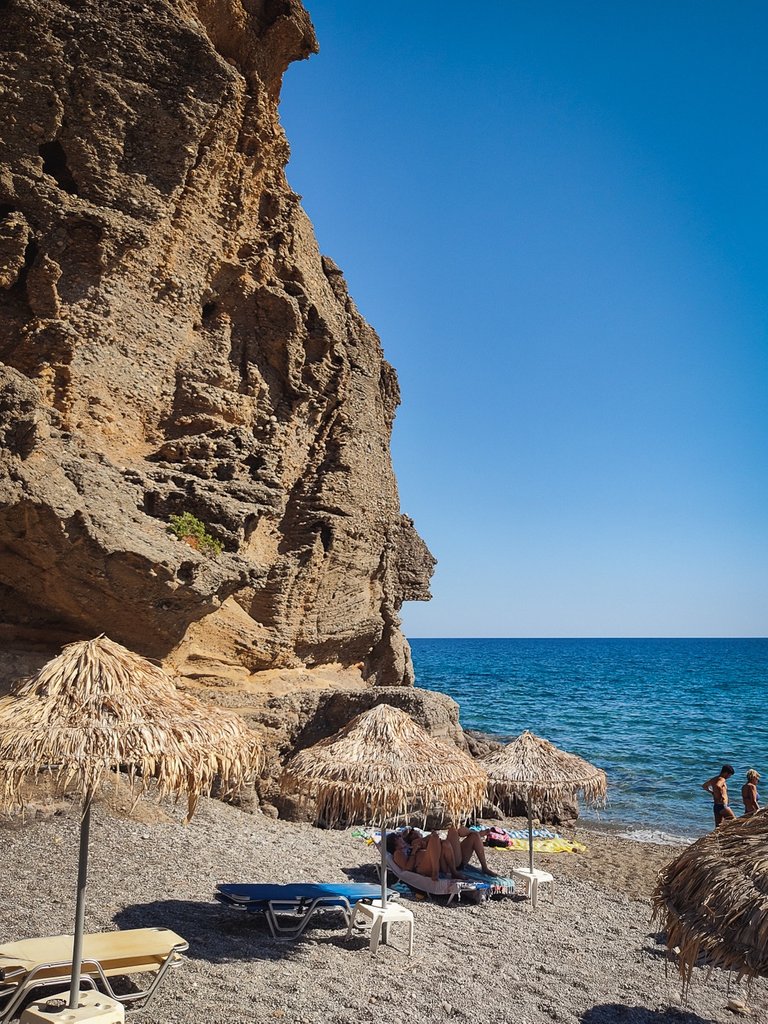 ---
There are a lot of sun-beds and beach umbrellas but there is also a lot of free space and big trees for those that need some thick shade. Ideal place to spend a hot day, sprawling on the sand :)
---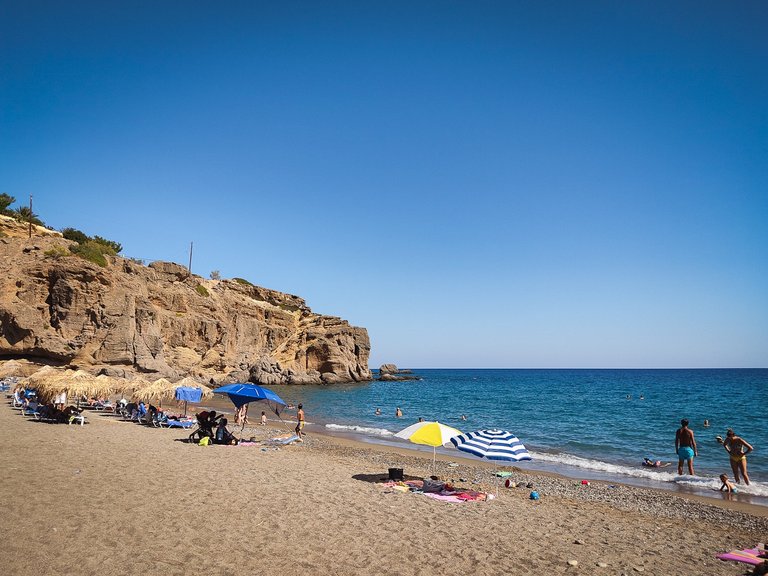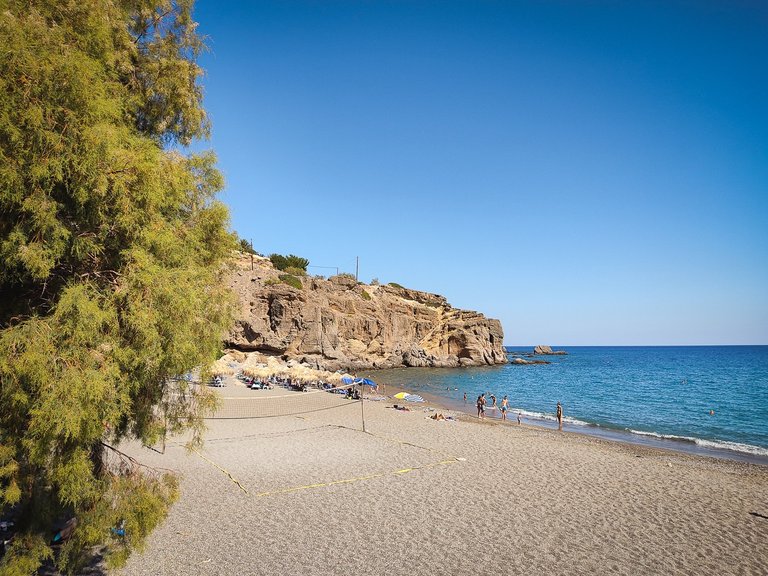 ---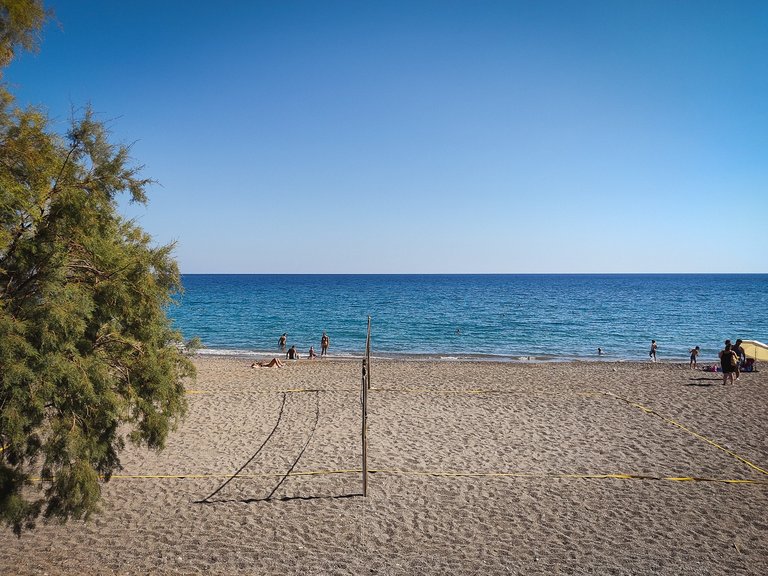 But we wanted something more special for the last night of our trip so we moved a few km backwards to Koutsouras, a place where the pine trees meet the sea in a wonderful combination!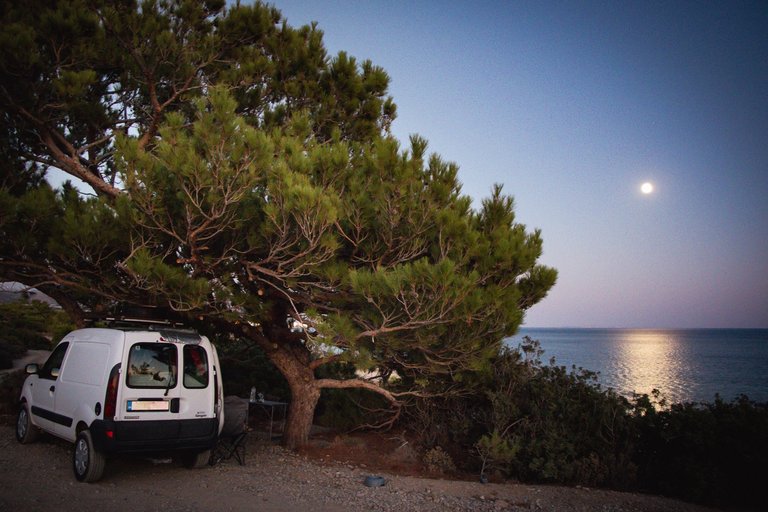 ---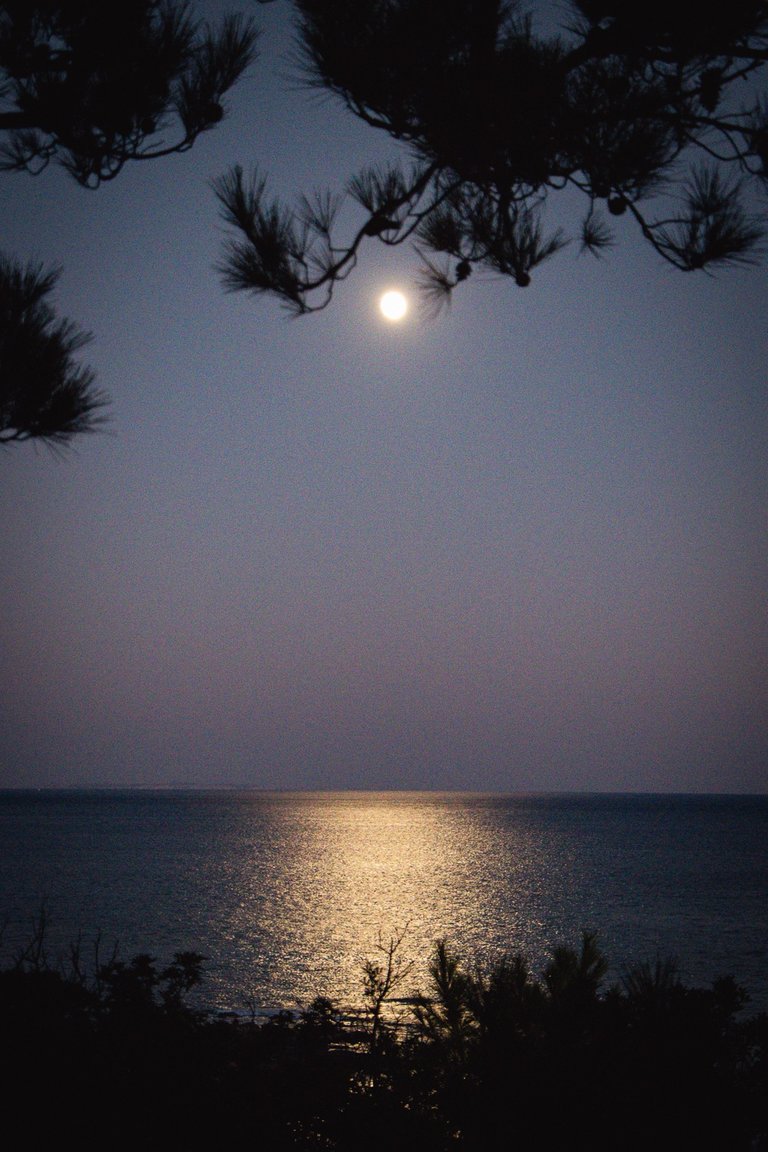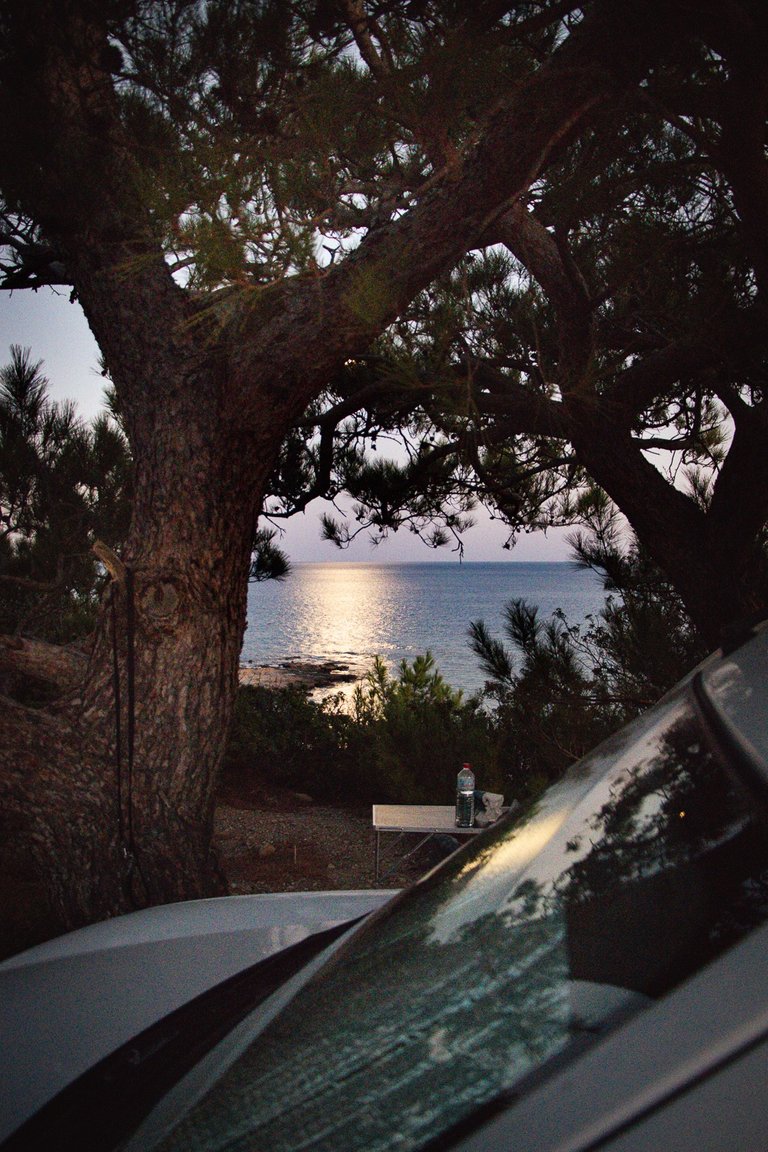 ---
The rising moon was the final touch to an already amazing scenery and kept us company for the rest of the night!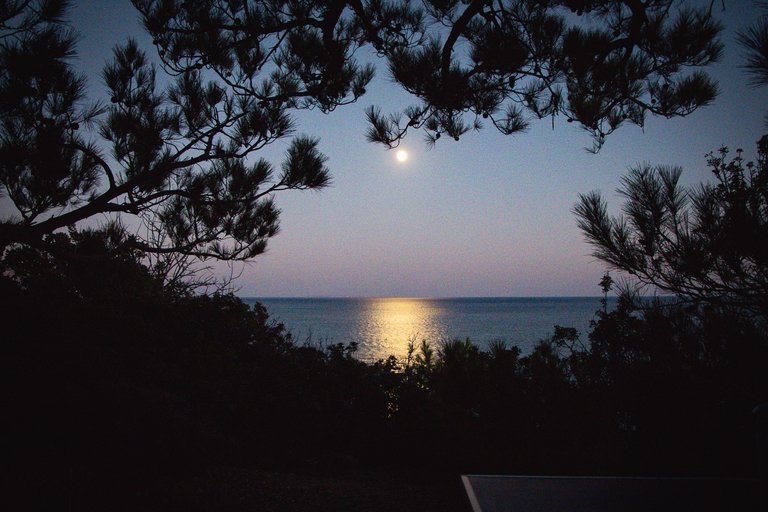 Friday
The next morning we had this lovely bay all to ourselves. It was only after we went back to the car for an early branch that some tourists started to appear but by then we were more than satisfied from our stay.
It was time to gather our stuff and return home!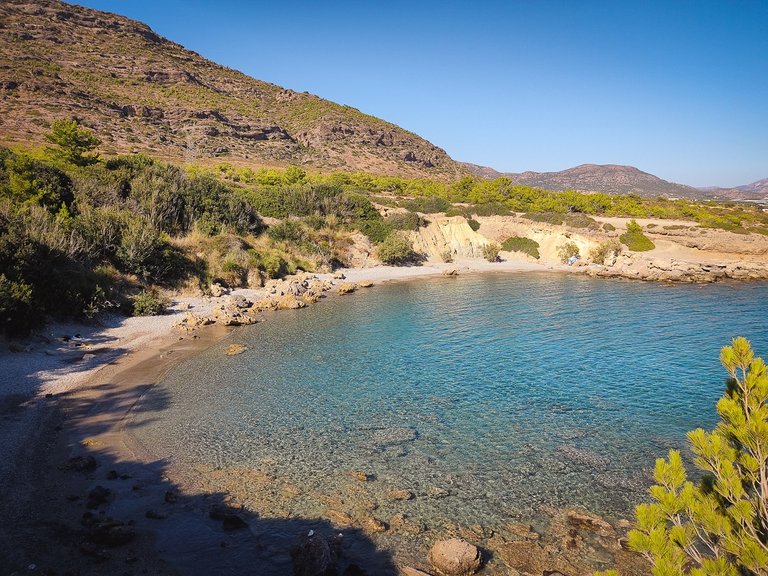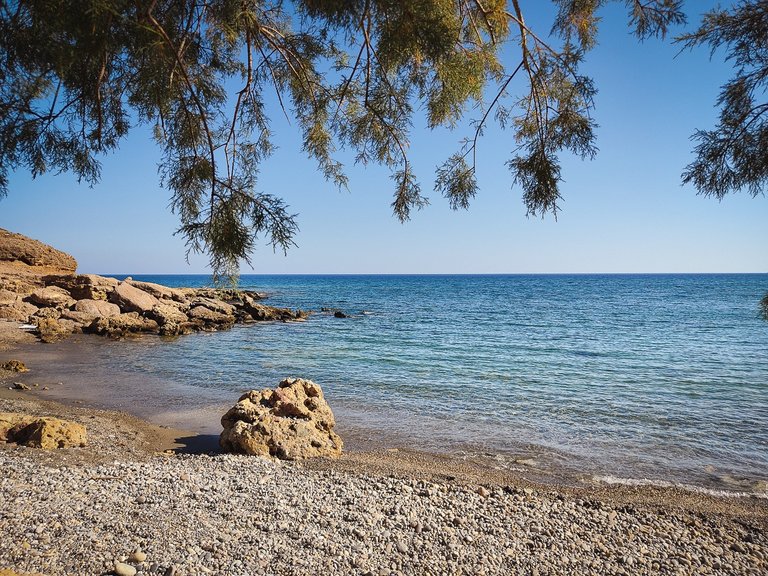 ---
That was a round trip around the place that I call home the last 8 years. We visited just a fraction of what it has to offer but I think you took a pretty good idea of what it looks like. I hope you enjoyed it, we most certainly did :)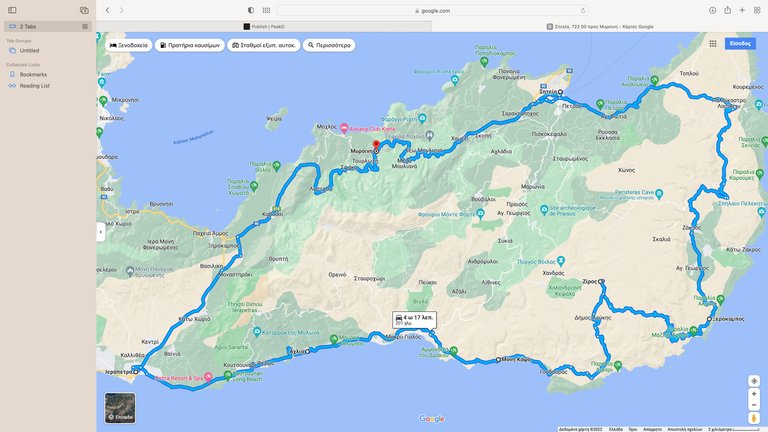 ---
All the pictures and the words are mine.
Thank you for reading and if you want to know more about me you can check out my introduction post.
Commenting, upvoting and rebloging are highly appreciated!
---
---