Manzul [ENG - ESP]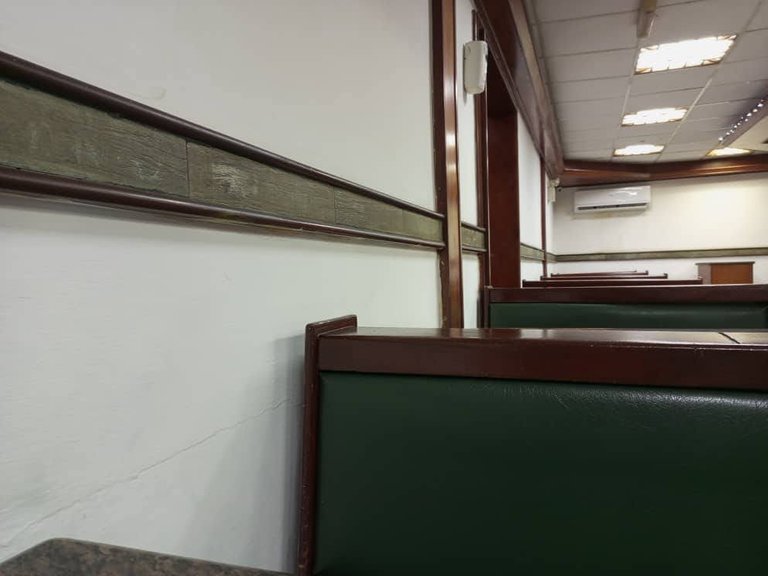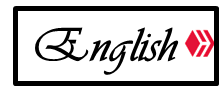 It was already very late but not too late not to stop by for one of those famous loaves of bread from the Italian bakery. That day had been very nostalgic because of the cloudy weather that had taken over the city, even so, Manzul enjoyed his work even though it consumed almost the whole day.
As he leaves the bakery a noise alerts him right behind his car, a very naughty lady has crashed the car of another driver but Manzul gets out of there before that man got out of his car to scream and fight.
When he gets to the first traffic light he stops at the recklessness of a motorist and his phone starts ringing insistently. At first he doesn't pay attention, he doesn't want to answer and seem more reckless than the driver before, but it was his dad calling and he immediately thinks the worst.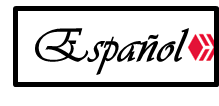 Era ya muy tarde pero no tan tarde como para no pasar a por uno de aquellos famosos panes de la panadería Italiana. Aquel día había estado muy nostálgico por el clima nublado que se había apoderado de la ciudad aun así, Manzul disfrutaba de su trabajo aunque consumiera casi la jornada completa.
Cuando sale de la panadería un ruido le pone alerta justo detrás de su carro, una señora muy traviesa le ha chocado el coche a otro conductor pero Manzul sale de ahí antes de que aquel hombre saliera de su auto a gritar y a pelear.
Cuando llega al primer semáforo se detiene ante la imprudencia de un motorizado y su teléfono comienza a sonar insistentemente. Al principio no presta atención, no quería contestar y parecer más imprudente que el motorizado de antes pero era su papá quién llamaba y en seguida piensa lo peor.

— Dad? How are you? —Then he manages to park near a restaurant —Something wrong?
— Hi Son, nothing's wrong, I just wanted to know what you're doing and what your plans are for tonight.
— Well I don't know Dad, I guess nothing special, why, do you need anything?
— No son, I guess I just wanted to spend some time with you. It's been a long time since we talked and the truth is that tonight I don't feel very well...
— ¿Papá? ¿Cómo estás? —Entonces logra aparcar cerca de un restaurant—¿Paso algo?
— Hola Hijo, no pasa nada solo quería saber qué haces y que planes tienes para esta noche.
— Pues no se papá, supongo que nada especial ¿por qué? ¿necesitas algo?
— No hijo, supongo que quería pasar algo de tiempo contigo. Hace mucho tiempo que no hablamos y la verdad es que esta noche no me siento muy bien…

Manzul is taken aback, his father had never been a particularly communicative man so that proposal had taken him by surprise. He waits to recover and finally decides to continue the conversation, distracted by a boy walking his dog on the sidewalk, he decides to continue.
— Well, that's great Dad! Let me get home and I'll pick you up. How about 8 o'clock?
— Yes, Son, 8:00 is fine. Thanks, you don't know how much I need to talk to someone. I think your mother and I are going to split up!
— What? What happened?
— I don't know, but I think we both needed to do different things. You know what they say! It's never too late to make a change in your life and I think our time together is over.
Manzul doesn't believe it, his parents had been together for so long that he couldn't imagine the world without those two keeping each other company. But in life nothing is certain, not even love, and with that thought he starts the car and drives off in search of some understanding.
Manzul se queda estupefacto, su padre nunca había sido un hombre particularmente comunicativo así que aquella proposición lo había tomado por sorpresa. Espera a recuperarse y por fin decide seguir la conversación distraído por un chico que pasea a su perro por la acera decide proseguir.
— Pues ¡me parece genial papá! deja que llegue a casa y paso por ti. ¿Te parece a las 8?
— Si Hijo a las 8 está muy bien. Gracias, no sabes cuánto necesito hablar con alguien. ¡Creo que tú madre y yo nos vamos a separar!
— ¿Cómo? ¿que ha pasado?
— No lo sé, pero creo que los 2 necesitabamos hacer cosas diferentes. ¡Ya sabes lo que dicen! "Nunca es tarde para hacer un cambio en tu vida" y creo que nuestro momento juntos se ha terminado.
Manzul no se lo cree, sus padres habían estado juntos por tanto tiempo que no se había imaginado el mundo sin aquellos 2 haciéndose compañía. Pero en la vida no hay nada seguro ni siquiera el amor y con ese pensamiento enciende el coche y sale en busca de algo de comprensión.

---
𝐀𝐧𝐨𝐭𝐡𝐞𝐫 𝐩𝐨𝐬𝐭𝐬 𝐨𝐟 𝐦𝐲 𝐚𝐮𝐭𝐡𝐨𝐫𝐬𝐡𝐢𝐩 | 𝐎𝐭𝐫𝐚𝐬 𝐩𝐮𝐛𝐥𝐢𝐜𝐚𝐜𝐢𝐨𝐧𝐞𝐬 𝐝𝐞 𝐦𝐢 𝐚𝐮𝐭𝐨𝐫í𝐚:
---
---
The Image On the cover is mine- la imagen en la portada es de mi propiedad

GIF elaborated by @equipodelta
---
---