A plant everybody want to have
Hello everyone in ASEAN HIVE COMMUNITY, Happy weekend! It has been a long time since I posted on this community. Today I am back with another post on this great community. My hobbies keep me busy recently but managed to add a few more activities. One of them is planting. I am a plant lover, therefore, you could expect to see a jungle-like environment around me. I had lots of plant collections, by the way. This is an expensive kind of hobby and those who are plant lovers for sure would agree:) Pots, plants and soil are costly. Unfortunately, I had given away my plants and had kept some when I moved out to another place and made a promise to myself to restrain from planting ( which is impossible:) and just put more effort into training myself in cycling and yoga. Very impossible to restrain because now I found myself planting again :)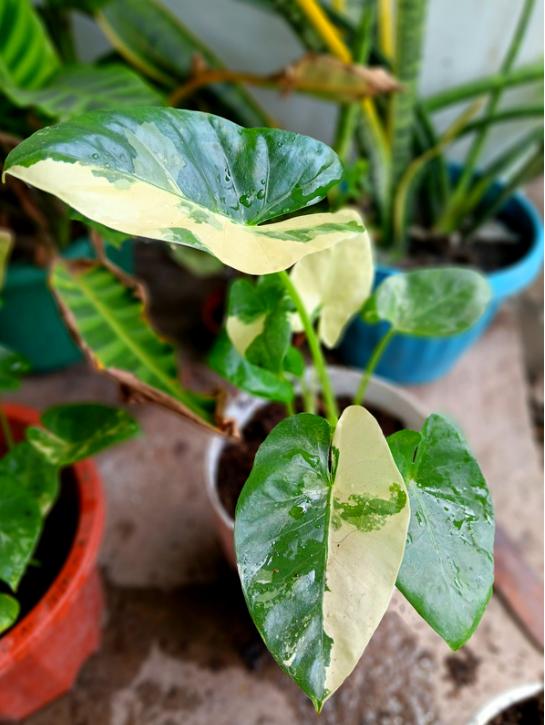 Repoting Variagated Elephant Ear Plant. A plant everybody wants to have:) I know some of you are familiar with this plant. It has variety and this one is a giant plant. For those who are into checking what kind of plant is this, you may click the word written in a bold style for more info.
If it had not been for my sister who had their vacation in the Philippines for a couple of months, then I wouldn't have started planting again. She's into plants, we're very much alike, and she'd collected plants that are known to be expensive in Estonia. Luckily, she left some. And this elephant ear she didn't expect this to germinate successfully as it were just freebies. Left in pots with very less soil in them. We were surprised after a week or so to see these beauties which she later regretted:)Less soil, that's why I have to repot them ASAP.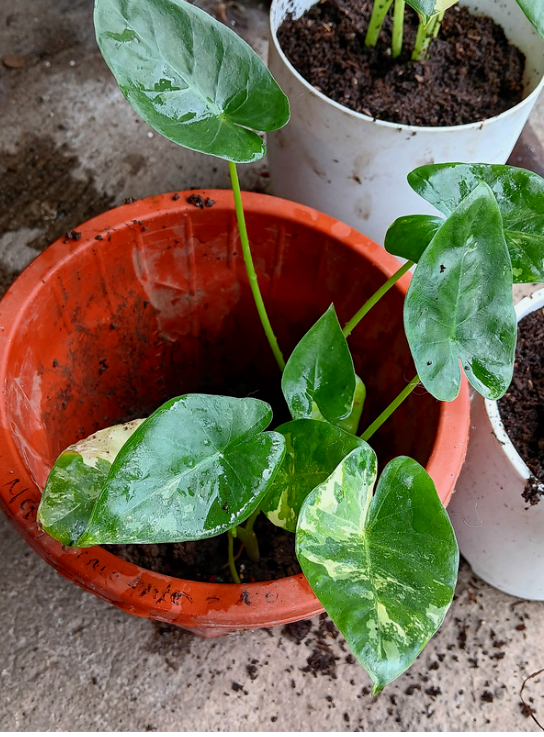 This has to be repotted too! Plants that I don't even know their names. Why? Because I'm more into herbs so herbs I know, haha. You can drop your comment below if you have any idea what these plants are.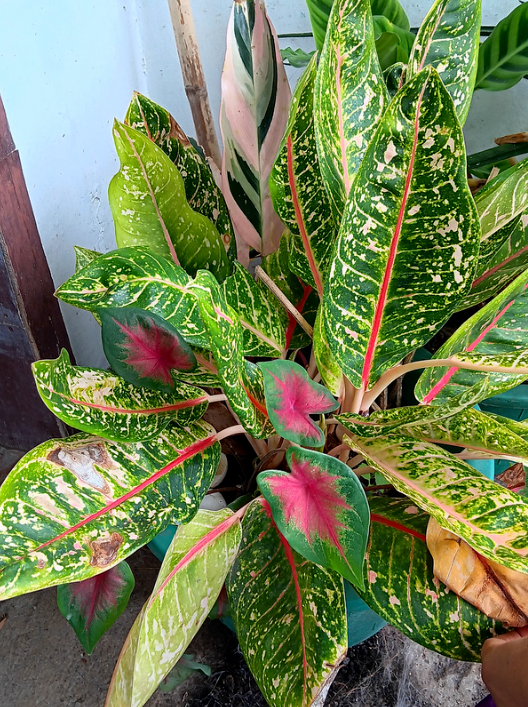 As I said, I kept some of my plants and aloe is one of them. It has many babies around it so I had to be careful in removing them without cutting the tiny ones. You might notice some stalks are missing, I already juice them, and also made a hair spa. Maybe some of you here already know about aloe uses. You can eat it, mix it with your smoothies, natural skin lotion, and many more.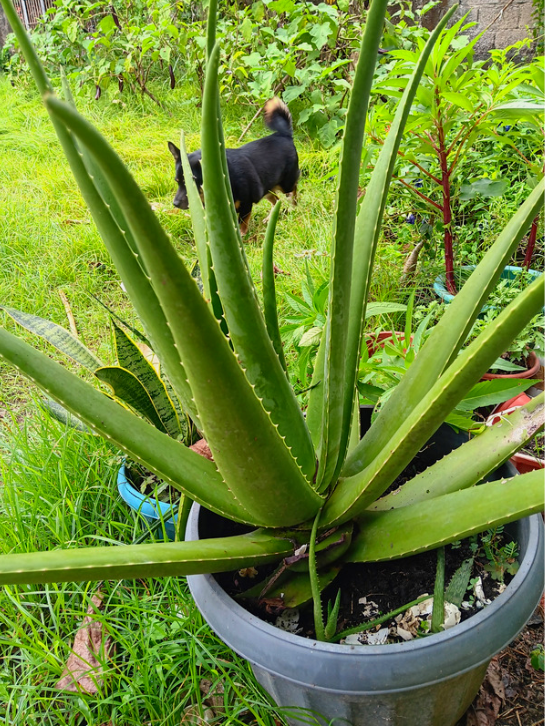 Giant Edible aloes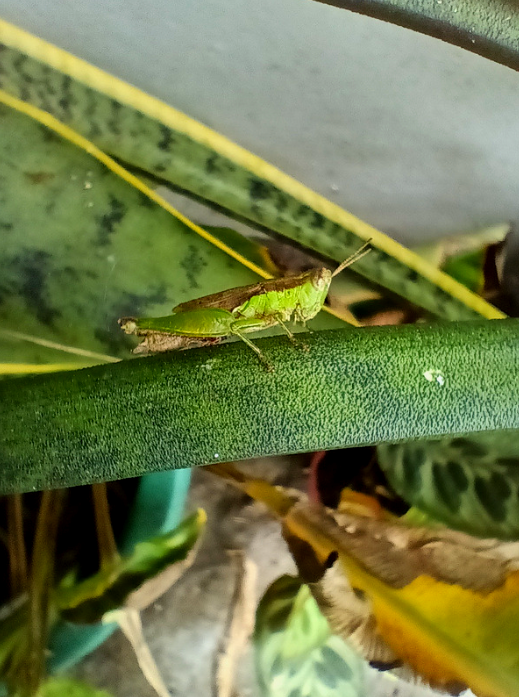 Does anyone have the same issue as me? Grasshoppers, snails, worms and other insects love eating our plants. Sometimes you think they are invisible or know ninja moves because you don't see them. Well, they're smart, they attack at night.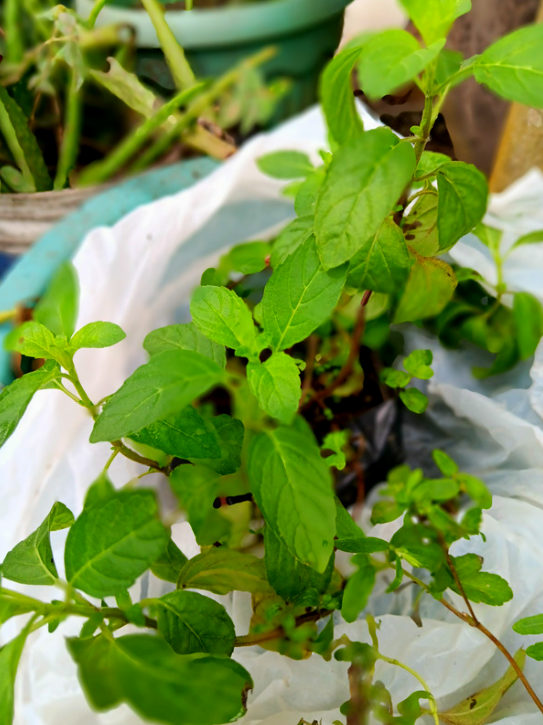 Have you ever seen Spearmint plants or if not, have eaten mentos candy? That is exactly how this plant tastes like. I bought this a week ago but have forgotten to transfer them to a bigger pot. Thank God, It's weekend, and I don't know why I'm back into these vices. It feels good to be hooked though :) Have made an ordered of 6 sacks of garden soil and I know I'm going to need bigger pots and more pots and more plants:)
This is what my weekend looks like, I hope you enjoy reading my post.
---
---