Crab In Alavar Sauce
My friends are coming over today to see the place I just moved in that's kinda suburban. They'll might stay ovenight to enjoy the ammenities; Swimming pool and the quiet garden.
As Filipino, it's our culture to welcome our visitors warmly and there will always be a feast as a celebration, as it is somehow a tradition for us to prepare bountiful food on the table.It's also an honor to see them beause they have been a genuine friends.
I'm going to cook one of their favorite seafoods ' Crab in Alavar Sauce ' I know this will make them so happy and I'm going to share how to make,and what's the secret in alavar sauce.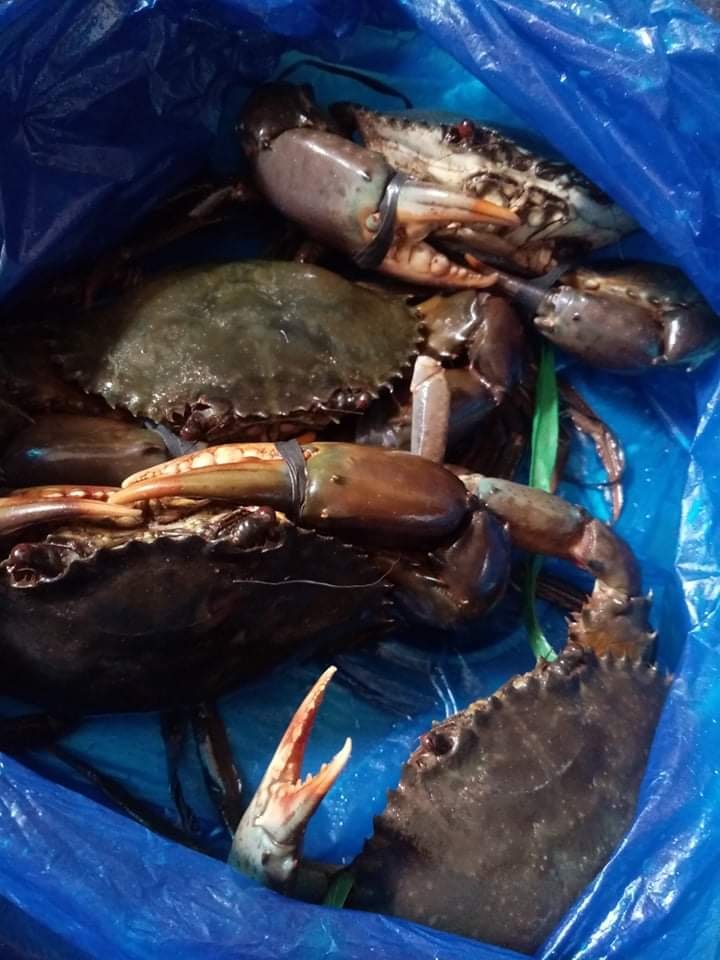 Very timely when I arrived in the market, fresh crabs were available, in fact they are still alive.One of them break loose and very defensive, ready to snap with its claw, so I used a long food clip and was able to managed to put him to sleep forever, lol, and the rest of them too so I could clean them up.
After cleaning,put the crabs in a steamer or simply pile them into the pot and in medium fire. Cover and cook 10 to 20 minutes, depending on the size of the crabs.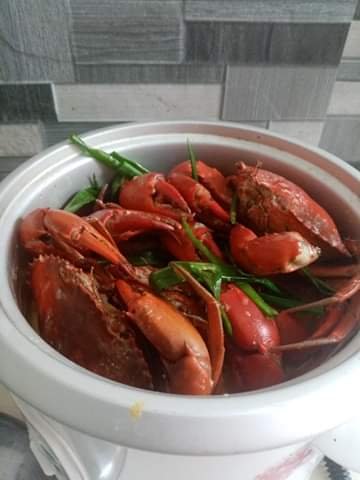 Steamed crabs are now ready. Now let's make the alavar sauce.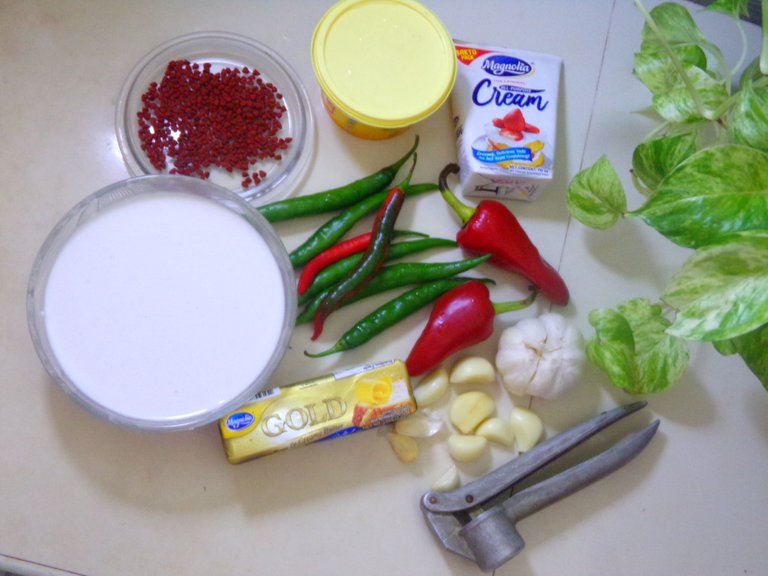 Ingredients:
. Butter
. Garlic - You need garlic press crusher or chop it finely.
. Coconut milk
. All purpose cream . This creates the creamy velvety sauce.
. Annato also called achiote
. Margarine (optional)
. Bell pepper. Use this as garnish then serve.
. Capsicum( If you prefer spicy)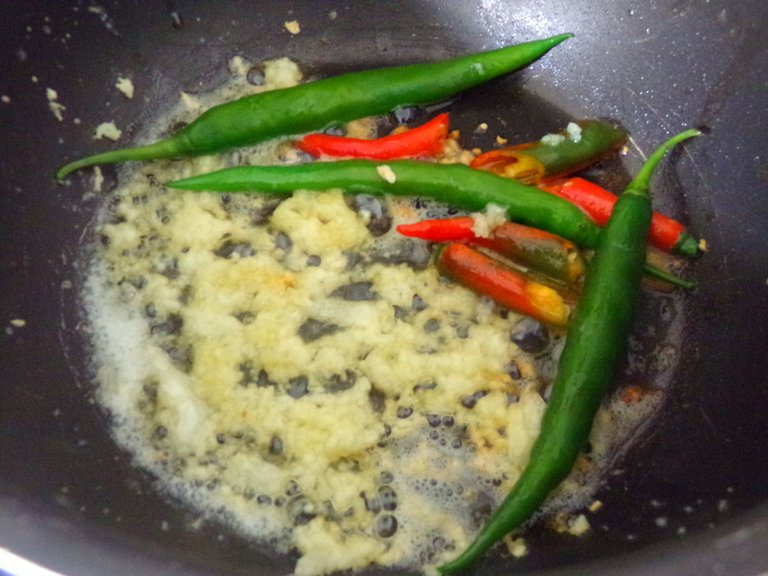 Saute the garlic using butter and add the capsicum.Wait for it until it turns a little bit brown.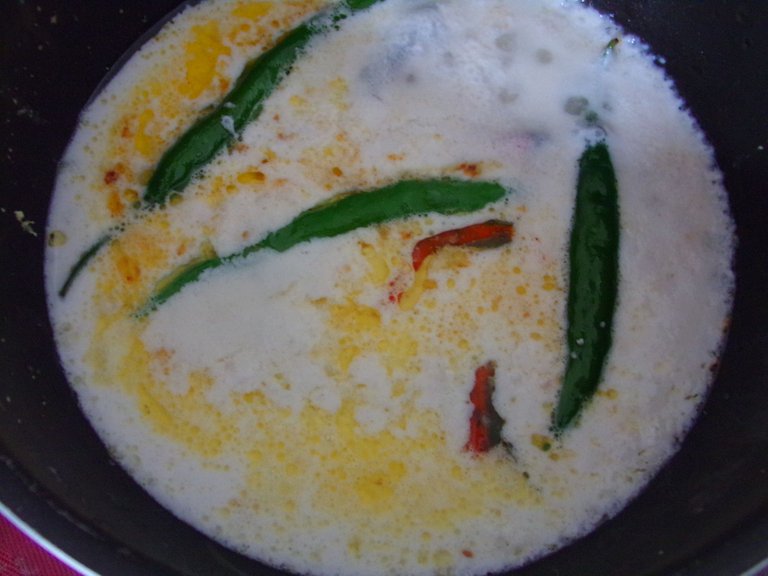 Once the garlic is ready; pour in the cocnut milk,all purpose cream, and butter ( butter is only optional for those who avoid them, don't worry the taste would still be great without it)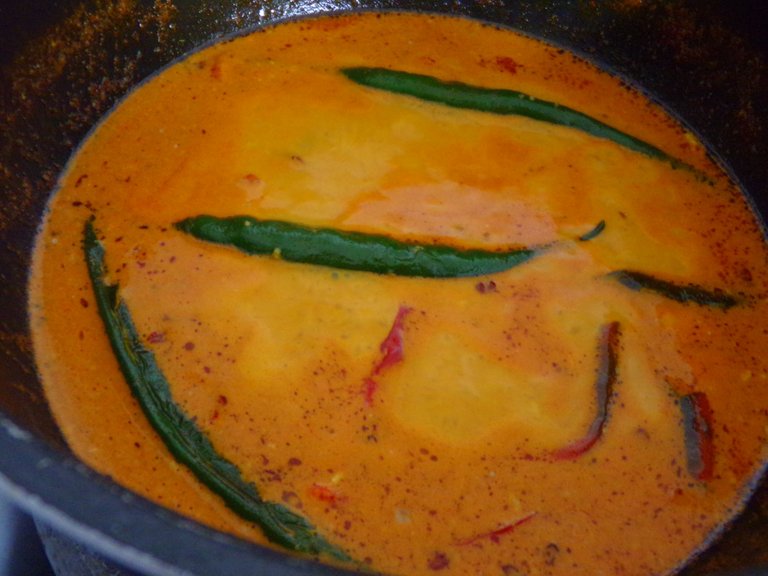 Add the annato as natural food color and simmer. Annato has lots of benifits though. By the way, in preparing the annato,just mix the annato seeds with water and then drain. You only need the water.
That's it! Alavar sauce is ready!😍
Put the crabs in and simmer for 5 minutes so it absorbed the flavour of the sauce. You can garnish it in any herbs you like. Then serve. One more thing you need that I wasn't able to take photo of; A decent pair of kitchen scissors and maybe a fork or use a type of pliers or seafood scissors to simply cut the shell so that you would be able to enjoy the meat.It's messy but yummy!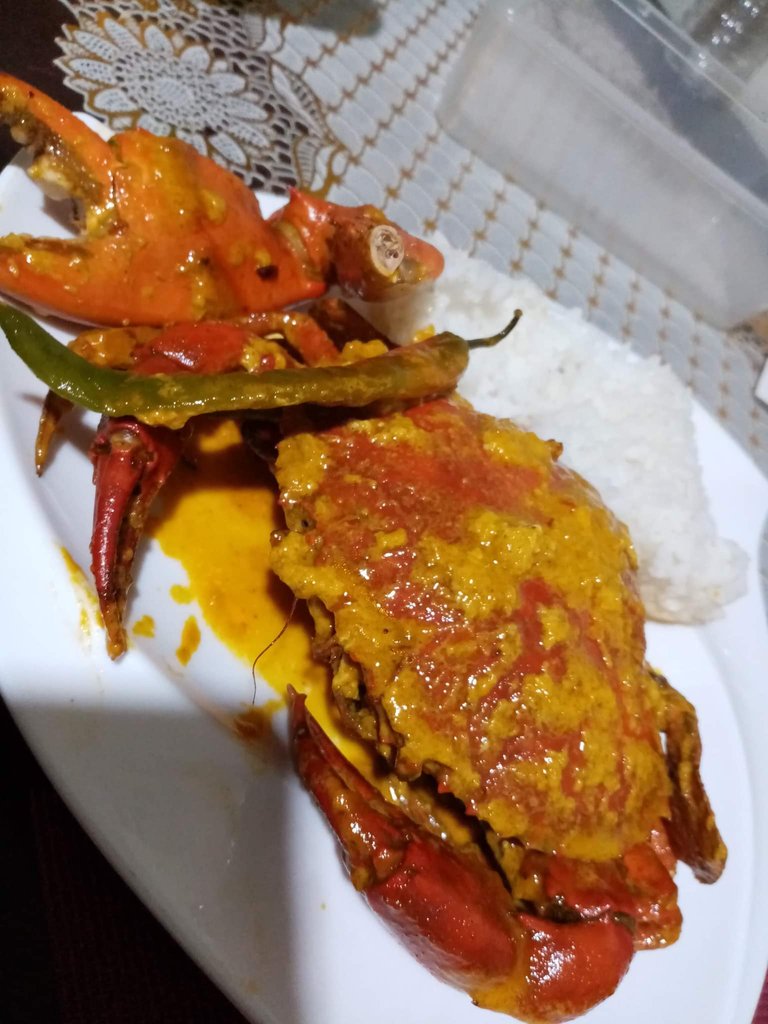 Try this! The taste is superior than the restaurant serve.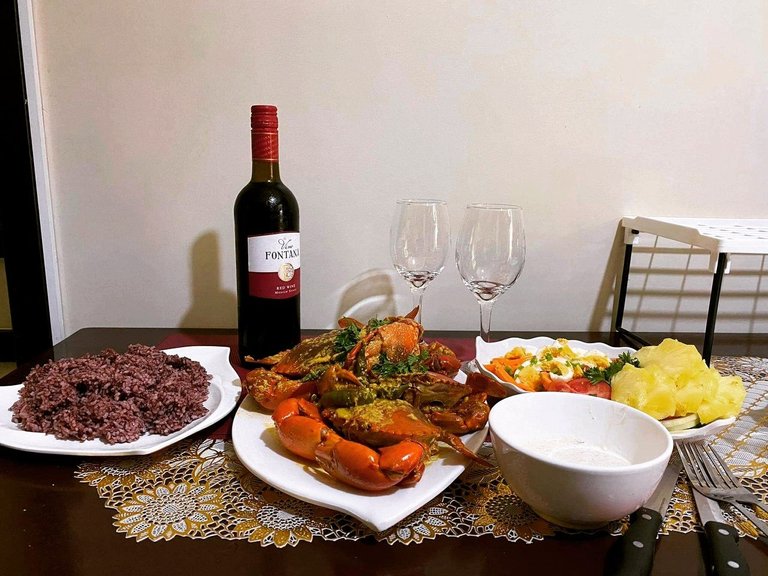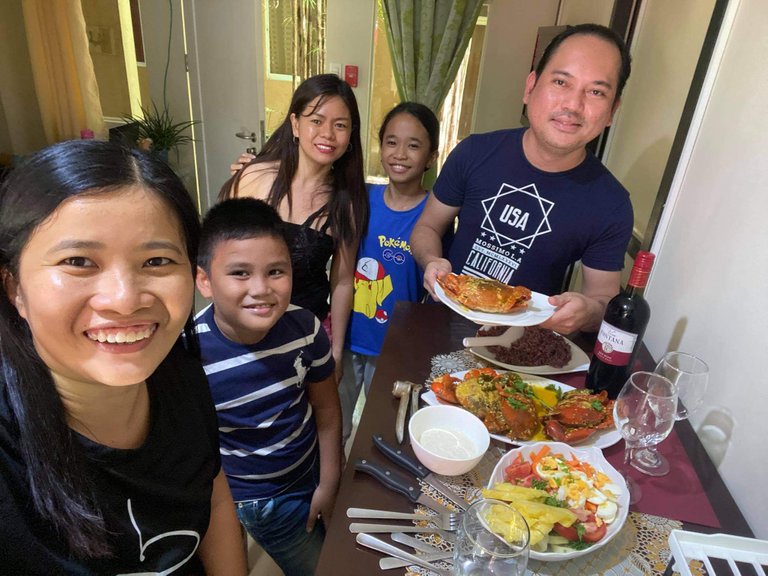 We had great time.
Enjoying the food,wine, and good company.
---
---