Tame Impala: a band, an album, a music sound [ENG/ESP]
Progressive or genuinely alternative rock is a rarity per se. It is increasingly out of fashion and above all it is scarce. Think about it, how many bands, after Pink Floyd, The Cure, or Jethro Tull, Genesis, Yes, or Deep Purple have really transcended the local scene to become immortal? Very few indeed. What's more, if rock and roll as a musical genre is selective in anything, it is certainly in that part: in the progressive composition of the style. To do so requires a mastery of musical composition, but above all, an undeniable compositional ingenuity.
El rock progresivo o auténticamente alternativo es una rareza propiamente hablando. Está cada vez más en desuso y sobre todo es escaso. Piénsenlo bien, ¿cuántas bandas, después de Pink Floyd, The Cure, o Jethro Tull, Genesis, Yes, o Deep Purple han realmente trascendido la escena de lo local a ser inmortales? Realmente, muy pocas. Es más, si en algo el rock and roll como género musical es selectivo, sin duda alguna es en esa parte: en la composición progresiva del estilo. Para hacerlo, se requiere poseer maestría saber de composición musical pero sobre todo, tener un ingenio en composición innegable.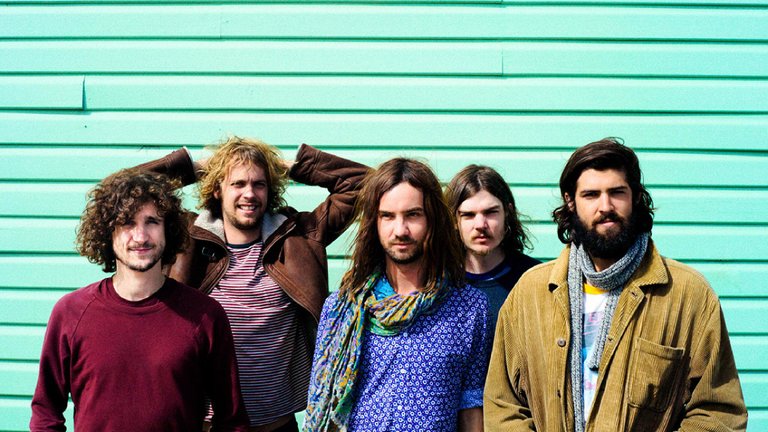 All this is found in a band that I am honoured to follow since its beginnings and that seems to me to be one of the best representatives of alternative music today. But also since the last ten years. I'm talking about Tame Impala. A band that today I will highlight for their wonderful way of catching us with an incomparable sound full of synthesizers, mixes, a lot of musical engineering and above all well-developed talent. A rarity, which I love to be able to describe and explain to you. A "project" as it is defined by those known in the field and that from the first "track" stand out and awaken those sensations that rest calmly inside your brain.
In this sense, progressive rock is to music what sugar is to the body. A stimulant. And one that, like sugar itself, is quite addictive. Anyone who has given Tame Impala due attention will come up with the inevitable question: is this all done by one and the same guy? And to answer it, the truth is yes. But that truth is not total, it is partial. In other words, the "culprit" of this incredible sound is Australian, born in Perth, Australia, his name is Kevin Parker and he is the true creator, composer, arranger and cause of all the sound that enters our ears when we are talking about this band.project.
Todo esto lo hallamos en una banda que estoy honrado en seguir desde sus inicios y que me parece que es uno de los mejores representantes de los alternativo, en la actualidad. Pero también desde los últimos diez años. Estoy hablando de Tame Impala. Un grupo que hoy destacaré por su maravillosa manera de atrapar con un sonido incomparable y lleno de sintetizadores, mezclas, mucha ingeniería musical y sobre todo talento bien desarrollado. Una rareza, que amo poder describir y explicar para ustedes. Un "proyecto" como es definido por los conocidos en la materia y que desde el primer "track" destacan y despiertan esas sensaciones que reposan en calma dentro de tu cerebro.
Y es que, en este sentido el rock progresivo es a la música, lo que el azúcar es al cuerpo. Un estimulante. Y uno, además y como la misma azúcar, bastante adictivo. Cualquier que haya prestado la debida atención a Tame Impala, dará con la inevitable pregunta de: ¿todo esto lo hace un mismo sujeto? Y para responderlo, la verdad es que sí. Pero ésa verdad no es total, es parcial. Dicho de otro modo, el "culpable" de este sonido tan increíble es australiano, nacido en Perth, Australia, su nombre es Kevin Parker y es el verdadero creador, compositor, arreglista y causante de todo el sonido que entra por nuestros oídos cuando de esta banda.proyecto, nos referimos.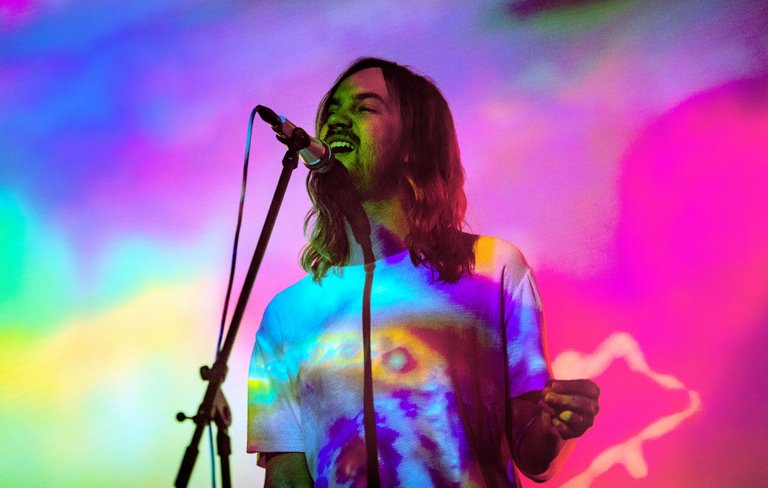 Personally, I must admit that progressive music has never been my thing. In fact, if I had to label myself, I would somehow do it more with the rebelliousness and simplicity of punk rock or that of heavy metal. I'm much less complicated in that sense. But Tame Impala doesn't come across as arrogant or impossible to understand. On the contrary, their songs focus on the ordinary. On what we can all understand, experience and have something to say about (each and every one of us). Themes such as love, boredom, personal search, longing, detachment; also emotional attachment. Anger, grief and a host of other things we have all been through in one way or another.
En lo personal, debo admitir que el progresivo nunca ha sido lo mío. Es más, si me tuviera que etiquetar, de algún modo lo haría más con la rebeldía y la simpleza del punk rock o la que también posee el heavy metal. Soy mucho menos complicado en ese sentido. Pero Tame Impala, no peca de arrogante o de imposibles de entender. Al contrario, sus canciones se centran en lo ordinario. En aquello que todos podemos comprender, experimentar y de lo cual tenemos algo que decir (todos y cada uno de nosotros). Temas como el amor, el aburrimiento, la búsqueda personal, el anhelo, el desapego; también el apego emocional. La ira, el dolor y un sin fín de cosas que todos hemos pasado de una u otra manera.
Obviously, listening to them (me, remember) I couldn't help but notice the similarities with The Beatles in their psychedelic phase. And listening to them more and more, I got deeper and deeper into that idea. And I think there's a lot of that influence for "Los Impalas". A band that finds its space in the world of experimentation. Not in fundamentalism. And from that wonderful paradigm, I admire them a lot. Because I hate music that has a rigid structure, that doesn't mutate or reinvent itself. Although there are only seven notes that make up musical harmonies, the possibilities we can make with them are no less certain.
Now, within their discography I highlight "Currents" as an incredible album from track number 1 to track number 13. Starting with the promotional single, and a great song by all means "Let It Happen" and culminating with "New Person, Same Old Mistakes", which in my opinion is a work (the last song on the album) dedicated to love, yes, but also to insecurity as part of our decisions. If you ever have the chance to listen to them, I highly recommend you do it in the comfort of a bed or a sofa and let yourself be carried away by the magic behind that captivating sound, relaxed but at the same time full of vibrations, synthesizers, guitars at the right moment, and a voice that seems to dominate all your senses.
Evidentemente, al oírlos (yo, recuerden) no pude evitar las similitudes con The Beatles en su fase psicodélica. Y oyéndolos cada vez más, profundicé en esa idea. Y creo que hay muchísimo de esa influencia para con "Los Impalas". Una banda que encuentra su espacio en el mundo de la experimentación. No en los fundamentalismos. Y desde ese maravilloso paradigma, yo les admiro y mucho. Porque detesto que la música tenga una estructura rígida, que no mute o no se reinvente. Si bien, son solo siete las notas que componen las armonías musicales, no menos cierto son las posibilidades que podemos hacer para con ellas.
Ahora bien, dentro de su discografía yo destaco a "Currents" como un álbum increíble desde la pista número 1 hasta la 13. Iniciando con el sencillo promocional, y un temazo por donde se le analice "Let It Happen" y culminando con "New Person, Same Old Mistakes", que para mi entender es una obra (la última canción del disco) dedicada al amor, sí pero también a las inseguridad como parte de nuestras decisiones. Si alguna vez tienen la oportunidad de escucharlos, les recomiendo encarecidamente que lo hagan en la comodidad de una cama o un sofá y se dejen llevar por la magia que hay detrás de ese sonido tan cautivante, relajado pero al mismo tiempo lleno de vibraciones, sintetizadores, guitarras en el momento justo, y una voz que parece dominar todos tus sentidos.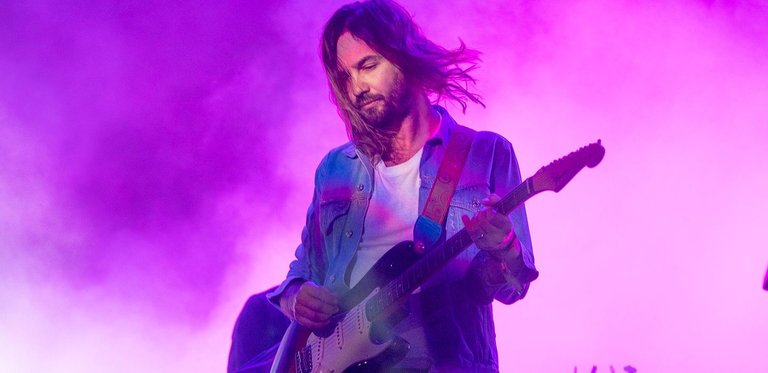 I once read somewhere that the true passion of human beings lies in poetry. That a life without poetic moments lacks that happiness we crave and desire compulsively. In a dreamlike sense, I believe that Tame Impala fulfils the maxim I referred to at the beginning of this paragraph. A substance that not only marvels the music-loving side of our being, but also the human behind the mask of sanity that we tend to wear on a daily basis. A time to totally disconnect and to simply relax while experiencing the psychedelic but well composed touches of rock and roll with these Australian boys. A total sensory fascination.
Alguna vez leí por ahí que la verdadera pasión de los seres humanos se halla en la poesía. Que una vida sin momentos poéticos, carece de esa felicidad que tanto anhelamos y deseamos compulsivamente. En el sentido onírico, creo que Tame Impala cumple esa máxima a la cual me refería al principio de este párrafo. Una sustancia que no sólo maravilla al lado melómano de nuestro ser, sino también al humano detrás de la máscara de la cordura que solemos vestir a diario. Un tiempo para desconectar totalmente y para sencillamente relajarnos mientras experimentamos los toques psicodélicos pero bien compuestos del rock and roll con estos chicos australiano. Una fascinación sensorial total.
All GIFs used on this post are available on PeakD platform
---
---