Sports Saturdays on the FreeCompliments Community!

Today, I will introduce a very fun theme that should have come to me earlier, but only popped in mind thanks to a user's post on a Saturday, containing a comprehensive recap of a game that he watched. This theme will be in addition to the current Selfie Saturdays themed day that we currently have on Saturdays.
While the topics are themed on certain days, this does not mean that these themes are not permitted on other days. It's just an incentive to encourage posting! All topics are allowed on all days.
In maintaining consistency with prior ideas, any posts which add the the FreeCompliments Community account as a beneficiary would receive an Ecency Boost of at least 150 points ($1 worth of votes). This percentage is currently 10%, and will be reduced over time.
Thank you to @zahidsun for the idea – you will permanently be a beneficiary every time this themed day is run.
Sports Saturday
This themed day will be all about sports! Post about games that you've watched, recaps, contracts, and predictions. Tell us some inspirational sports stories that you've heard. Get into arguments about who's the best and worst (but respectfully!). Let's make this day representative of the very best that sports can offer.
So that people are aware of the theme, just make sure to title the post with "Sports Saturdays" in the title. When other people view the post, this can help them see exactly what this community is all about!
Remember to not spam or you'll lose the FreeCompliments community account's votes completely. Spamming would consist of posting the same exact content over and over, or posting a very large amount of nearly-identical content over and over. If someone recaps a game or a news story, don't post an identical link/summary unless you're offering a new insight about it. If you're posting team or player stats, make sure there's a significant change that warrants an update.
Conclusion
Keeping in line with the FreeCompliments' commitment to free speech about all topics, Sports Saturday is an additional themed day for Saturdays. Let's be good sports and show everyone that sports can bring out the best in us!
Here are our current themed days:
Motivational Mondays
Taco Tuesdays
Talent Tuesdays
Women Wednesdays & Wishful Wednesdays
Talk-It-Out Thursdays
Fun Fridays
Selfie Saturdays
---
What do you think of this theme? Are there any changes you'd suggest?
I would love to hear any and all opinions about these topics from everyone who is currently a member of FreeCompliments, since you're all inaugural members! Anyone else who finds this page is also very welcome to voice their opinion. We're all about free speech, and everyone's experience has value.
@wesphilbin @jamerussell @thekittygirl @crrdlx @stayten @bambukah @corvidae @ijelady @blacardi @sequentialvibe @eddylight @deraaa @jhymi @stdd @ganjafarmer @raj808 @ndk.focus @saffisara @melinda010100 @uthantzin @palomap3 @lady-bellar @tikki00taffi @fizz0 @jerrytsuseer @lorennys @chairoul @headwan @teknon @luchyl @hive-197626 @romanie @smc.arike.oba @katiej @woodathegsd @elisaday7 @ladyfoth @caelum1infernum @sahidclement10 @lifesadvice @paulyoung1 @summertooth @lucia24 @hiveborgminer @lividvoice @momogrow @marilour @itwithsm @go-kyo @almajandra @whitelightxpress @funshee @imacryptogeek @susurrodmisterio @artist-freepae @preparedwombat @jjmusa2004 @liquidocelot @razzi11 @mariela53 @ugomarcel @sperosamuel15 @crazyphantombr @mviews @artsyfunai @ismartboy @arcgspy @ecoinstant @christinepoulos @pinkchic @wongi @dbooster @bhattg @akipponn @djynn @laurapalmerr @florakese @stickupboys @dailyspam @jfang003 @lizelle @zakludick @pandamama @mikezillo @avril.fortuin @beeber @kahkashan @nony @caspermoeller89 @neilamarcano @ziabutt3836 @beelove @itsme9001 @atma.love @memess @george-dee @city-of-berlin @mcoinz79 @whitneyalexx @digi-me @yeckingo1 @monica-ene @diodao @saggi07 @tengolotodo @ikankaruk88 @thetimetravelerz @moeenali @ifarmgirl @fredaig @alanapan89 @alphaleo @almostpeter @tonyes @nbarrios67 @actioncats @mr-chuks @kraken99 @kingsleyy @animaya @aquamarine @born2rock @chillpill @goodysam @fantagira7 @agbogo @no-advice @rkploy786 @olgavita @evih @tokutaro22 @chaosmagic23 @littlebee4 @thebighigg @theindiantrader @blurtbuyback @balikis95 @modallas @fonestreet @juva @ozd @mammasitta @bigtakosensei @yadamaniart @abfarhan @freedomprepper @eolianpariah2 @iamjadeline @sommylove @lightpen @peckypeace @zahidsun @dynamicrypto @olujose6 @earn.and.grow @bluekinabalu @wendyth16 @imransoudagar @beluhan19 @b0s @fantagira @olubunmiakinmade @anontechtube
(If you were tagged, it's because you're an inaugural member – please let me know if you don't want to be tagged and I'll stop, pronto!)
More posts with further ideas incoming soon!
---
Disclaimer: FreeCompliments will be a beneficiary for this post, and I will attempt to boost it via Ecency points as well.
Here's our curation trail for you to follow...
And here's a permanent invite link to the FreeCompliments Discord!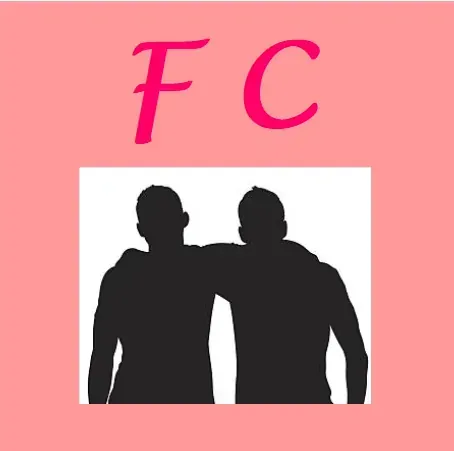 ---
---