Gods unchained | My first thoughts, is it worth playing?

Not signed up for Gods unchained yet? Make sure to use this link and sign up!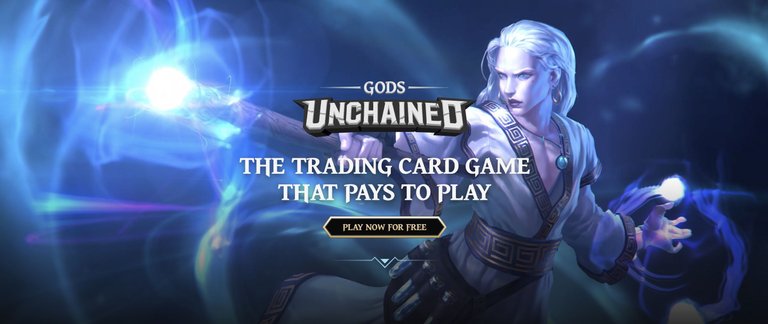 I started playing Gods unchained around 9 months ago. It was at a time where I was discovering many blockchain games (including splinterlands). Sadly, I couldn't continue to invest my time in all these games so eventually I gave up on Gods Unchained.
To be clear, I didn't dislike the game. I actually thought it was pretty polished and it reminded me a lot of hearthstone, a game that I played for quit some time many years ago.
In terms of how much you can earn I'm not too sure yet as I am just beginning and haven't actually made too much crypto/NFTs, but thats normal when just starting out.
However, the game is really good at giving players packs and a sense of progress (maybe splinterlands could learn from this approach) without screwing up the game economy.
You have a weekend event in which you can earn many packs.
There is the blessing of the gods event where you can earn Gods tokens (tradeable crypto).
You earn a pack everytime you level up.
And there are even more things going on, but let's not go into too much detail for this article.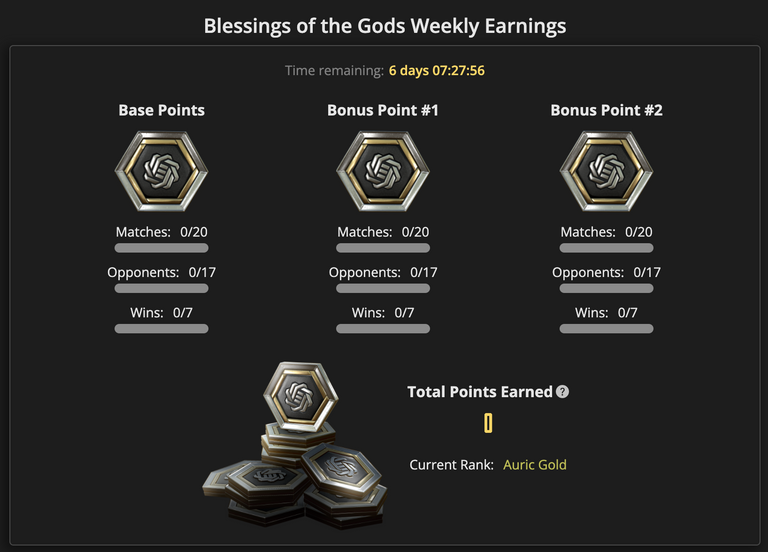 The trick is that once you get a card it is not a tradable NFT straight away. It's a playable card, but it's not tradable. You have to combine 2 cards (and some tokens) to turn this into actual tradable NFTs. It may feel less like "you own everything that you get" because you don't actually own every playable card, but I actually think this isn't a bad thing.
Games that try to hang on too much to this idea might get into trouble because gameplay and especially the initial experience from newer players might suffer from it.
For example, newer players don't expect to get rich all of sudden, but they do want to feel a sense of progression. If you are stuck too long with the same (or similar level) cards it will be a poor gaming experience and players might get bored before they actually commit. Gods unchained does a great job dealing with this issue.
Gameplay wise I'm currently trying out my 2 improvised decks with the little cards I have. I must say it's working pretty well. I even made it to Auric Gold, which is rank 9 out of 12. I'm assuming it will get a lot harder from here on out, but I'll take a challenge.

All in all, I do feel like it is worth playing!
However, I will have to keep on playing a lot more and for a longer time before I can make a real statement. But the initial experience is definitely good!

Want to earn more money with blogging? Make sure to join HIVE and Start cross-posting to publish0x!
---
---