Attractive make-up in shades of brown, gold and blue - Step by step | Atractivo maquillaje en tonos marrón, dorado y azul - Paso a paso [ENG/ESP]

Happy start of the week to all the Makeup Power community, welcome to my blog! Today I'll be sharing a super basic and simple makeup look with four eyeshadow pigments; brown, black, gold satin and blue. The same one I decided to use it for a sharing with friends (late night out) so I loved it. It really suited the moment. I hope you like it.
¡Feliz inicio de semana a toda la comunidad de Makeup Power! ¡Bienvenidos a mi blog! Hoy compartiré un maquillaje súper básico y sencillo con cuatro pigmentos de sombras; café, negro, satinado dorado y azul. La misma decidí usarlo para un compartir con amigas (salida tarde-noche) así que me encantó. Realmente se ajustaba al momento. Espero y les guste.
---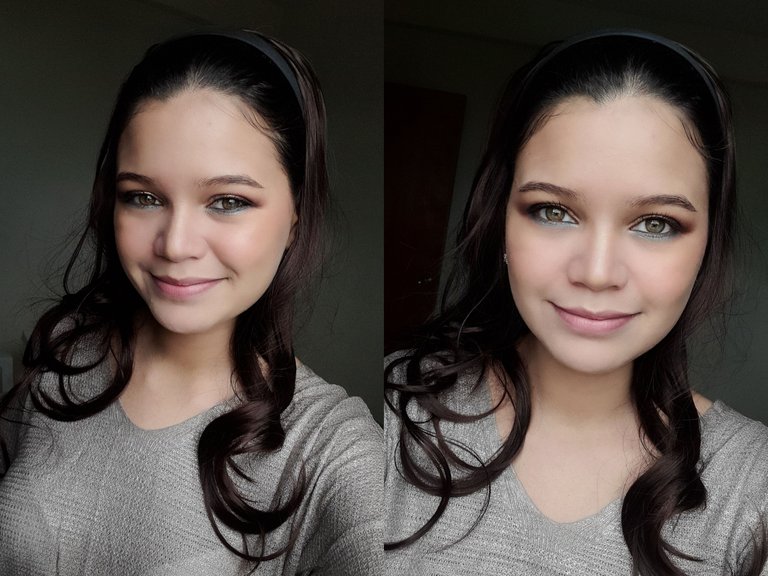 Photographs taken by /
Fotografía tomada por @freidimar18

Cosmetics to be used
Cosméticos a utilizar:
- Ordinary's Hyaluronic Acid 2% +B5 Serum
- Serum de Ácido hialurónico 2% +B5 de Ordinary
- Proofreader
- Corrector de Maybelline
- Brown, black, gold and blue shades
- Sombra marrón, negro dorado y azul
- Brushes
- Brochas
- Maybelline Mascara
- Máscara de pestañas Maybelline
- Maybelline foundation
- Base de Maybelline
- Ben Nye Banana Powder
- Polvo banana de Ben Nye
- Cream Contour
- Contorno en crema
- Golden highlighter
- Iluminador dorado
- Nude lipstick
- Labial nude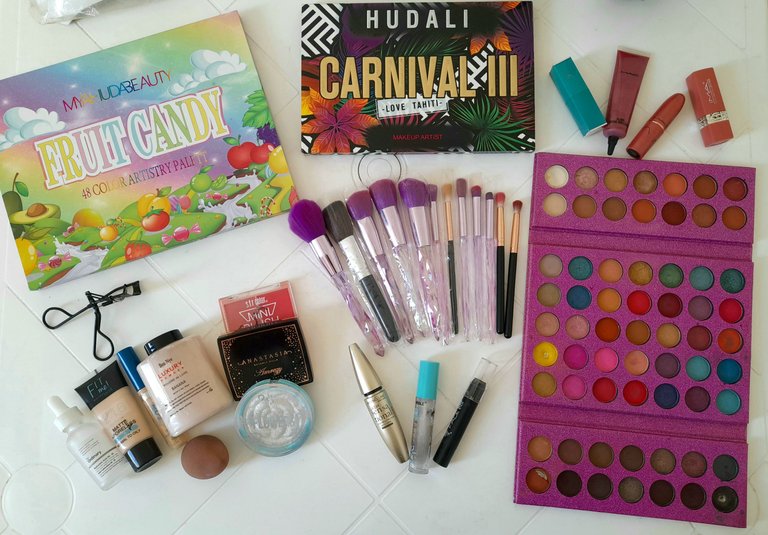 ---
STEP BY STEP
PASO A PASO
1. As a daily routine I started by applying my hyaluronic acid serum on the forehead and cheekbones and then blending with my fingers in a circular motion.
1. Como rutina diaria comencé aplicando mi serúm de ácido hialurónico en la zona de la frente y pómulos para así difuminar con mis dedos en forma circulares.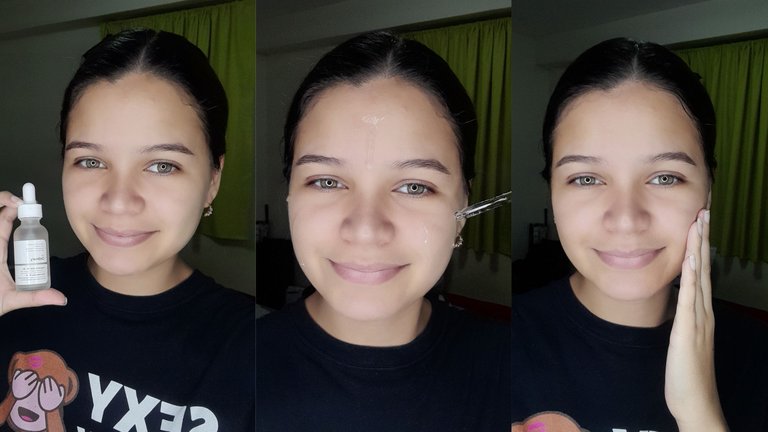 2. Next, I primed my mobile eyelids with concealer and blended with my wet sponge. Then, I primed my face with foundation using the same procedure of blending it with my damp sponge.
2. Seguidamente, preparé mis párpados móvil con corrector y difuminé con mi esponja húmeda. Luego, preparé mi rostro con base realizando el mismo procedmiento de difuminarla con mi esponja a toquesitos.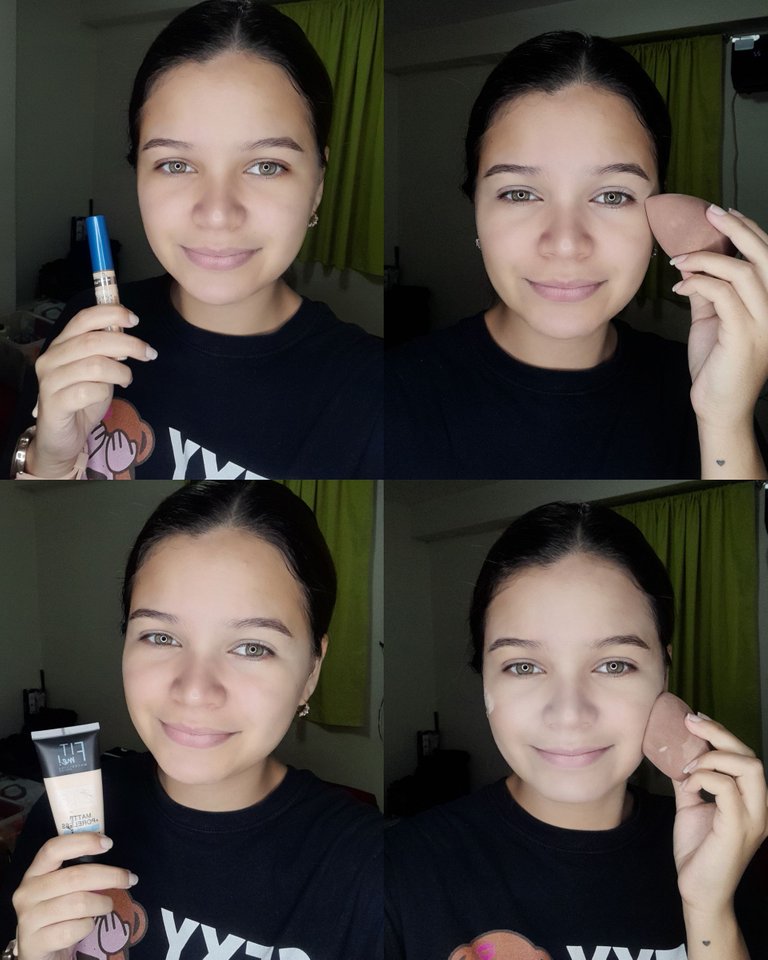 3. I then proceeded with the application of my blush and contour.
3. A continuación, procedí con la aplicación de mi rubor y contorno.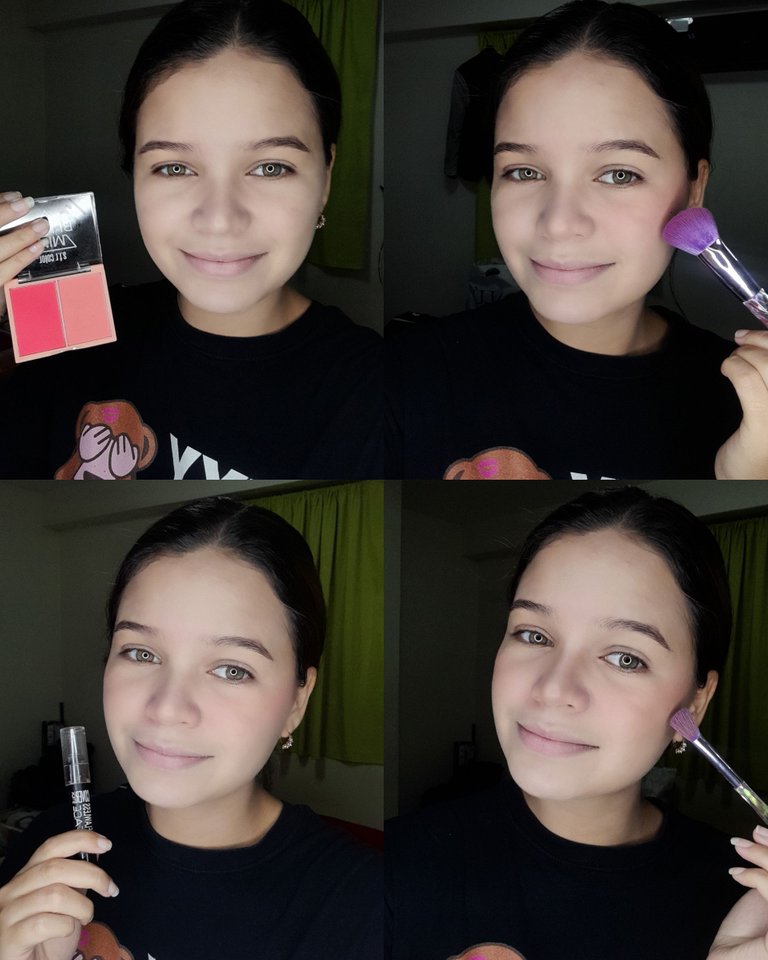 4. Now, for the preparation of my eyelids, I started by applying the brown shadow from the outer part to the inner part of my eye with fanning motions. In this way, to create a bit of depth, I took some black shadow, and applied on the v part of the eye (outer). Next, I applied satin gold shadow on the inner part of the eyelid.
4. Ahora bien, para la preparación de mis párpados, inicié aplicando la sombra marrón desde la parte externa hasta la parte interna de mi ojo con movimientos de abánico. De esta manera, para crear un poco de profundidad, tomé un poco de sombra negra, y apliqué en la aparte v del ojo (externa). Lo siguiente, se basó en aplicar sombra dorada satinada en la parte interna del párpado.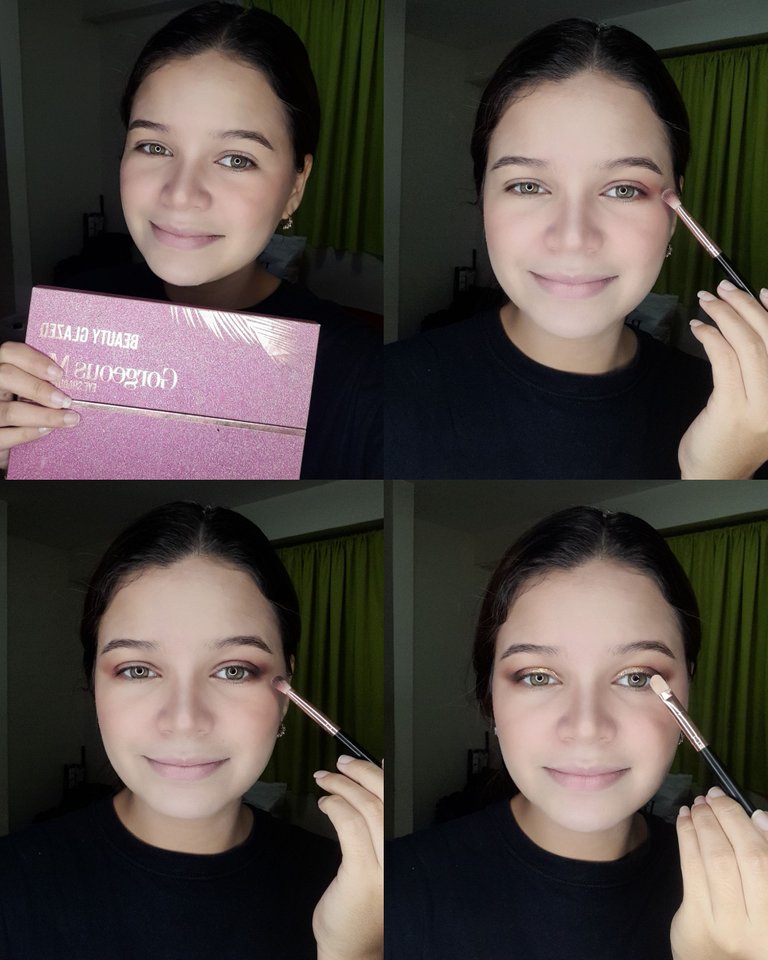 5. To complete the eye area, I selected the navy blue shadow and applied it on the lower part of my eye, and on the water line I used black shadow to highlight my eyes. I used a bit of highlighter for the tear trough.
5. ¡Ya casi culminamos!, para completar la zona de los ojos, seleccioné la sombra azul marino y apliqué en la parte inferior de mi ojo, y en la línea de agua marqué con sombra negra para resaltar mi mirada. Para el lagrimal hice uso de un poco de iluminador.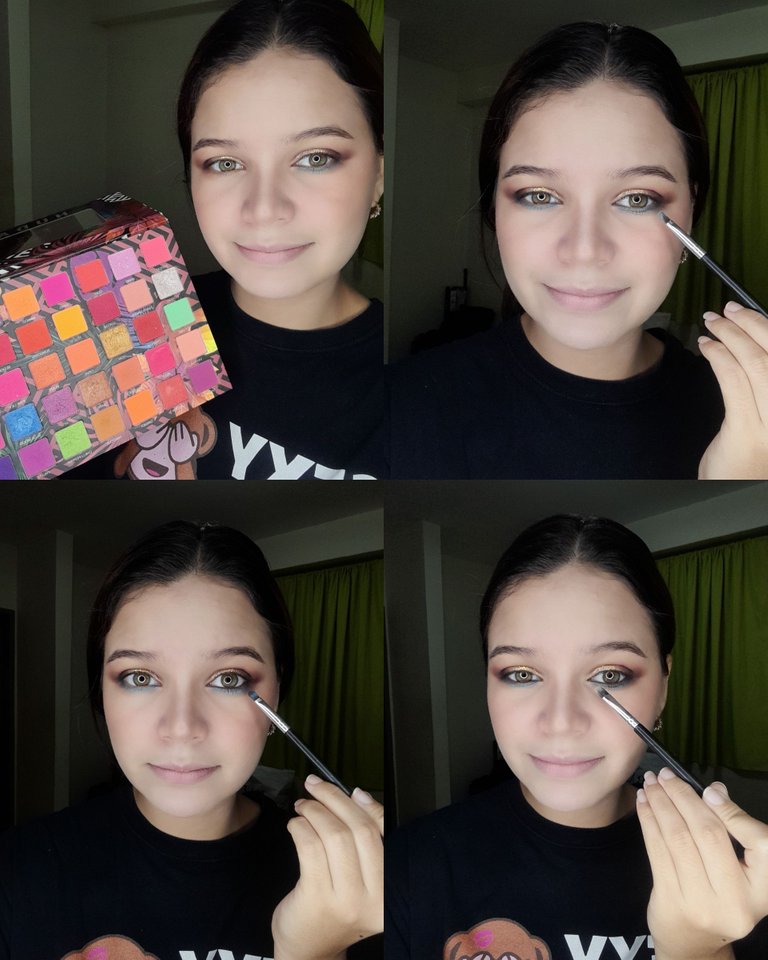 6. We continued with the mascara application. I illuminated my cheekbones, corners of my lips and nose. Finally, I used the lipstick, ready to shine!
6. Continuamos con la aplicación de la máscara de pestañas. Iluminé mis pómulos, comisura de los labios y nariz. Finalmente, hice uso del labial, listo ¡A brillar!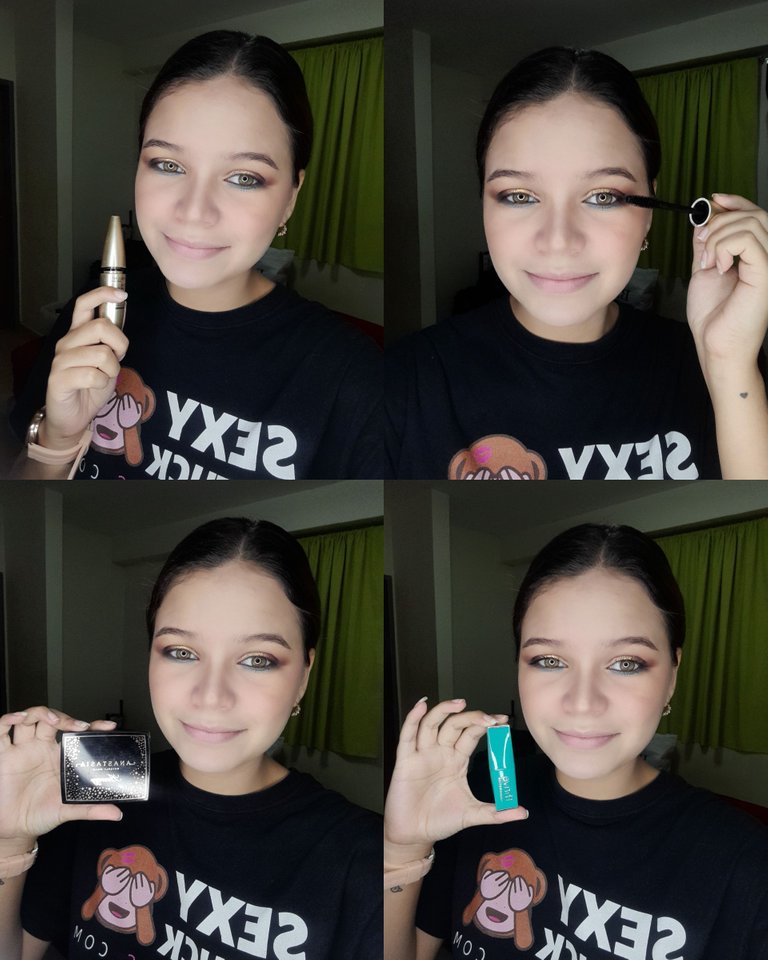 ---
Make-up result / Resultado del maquillaje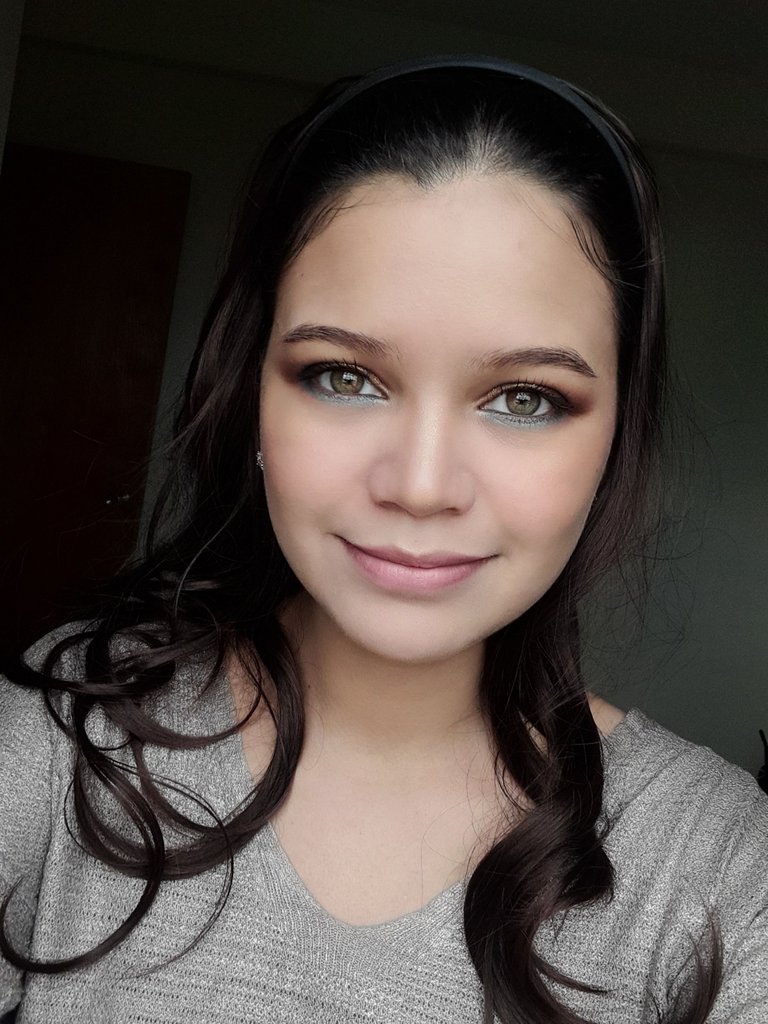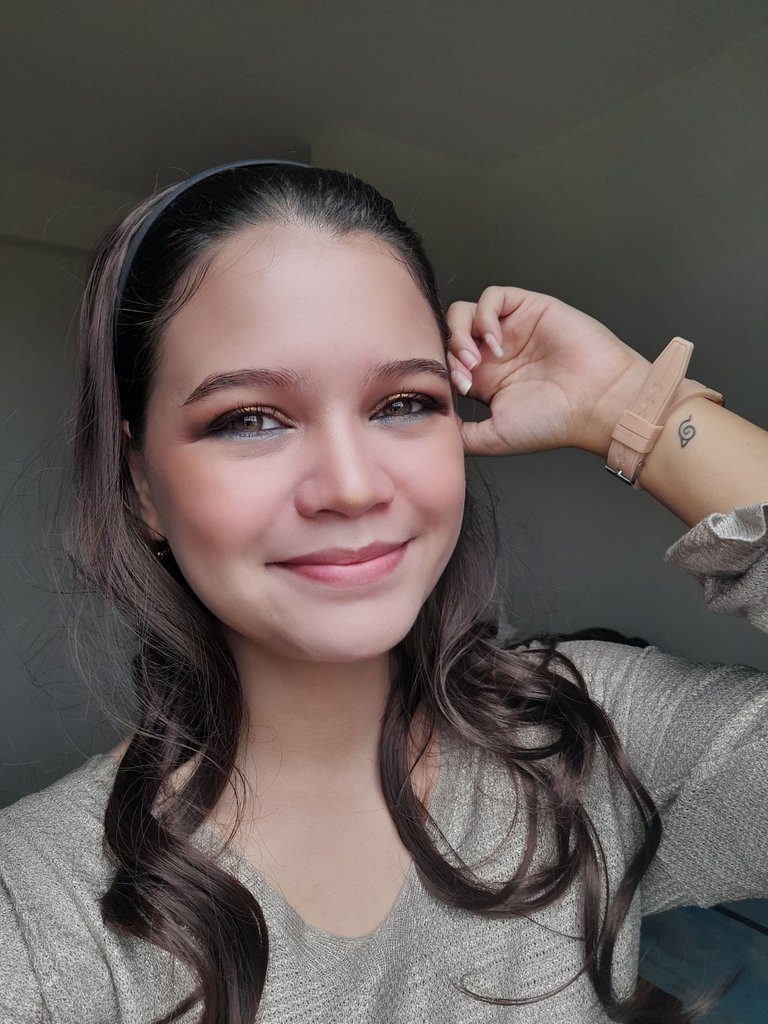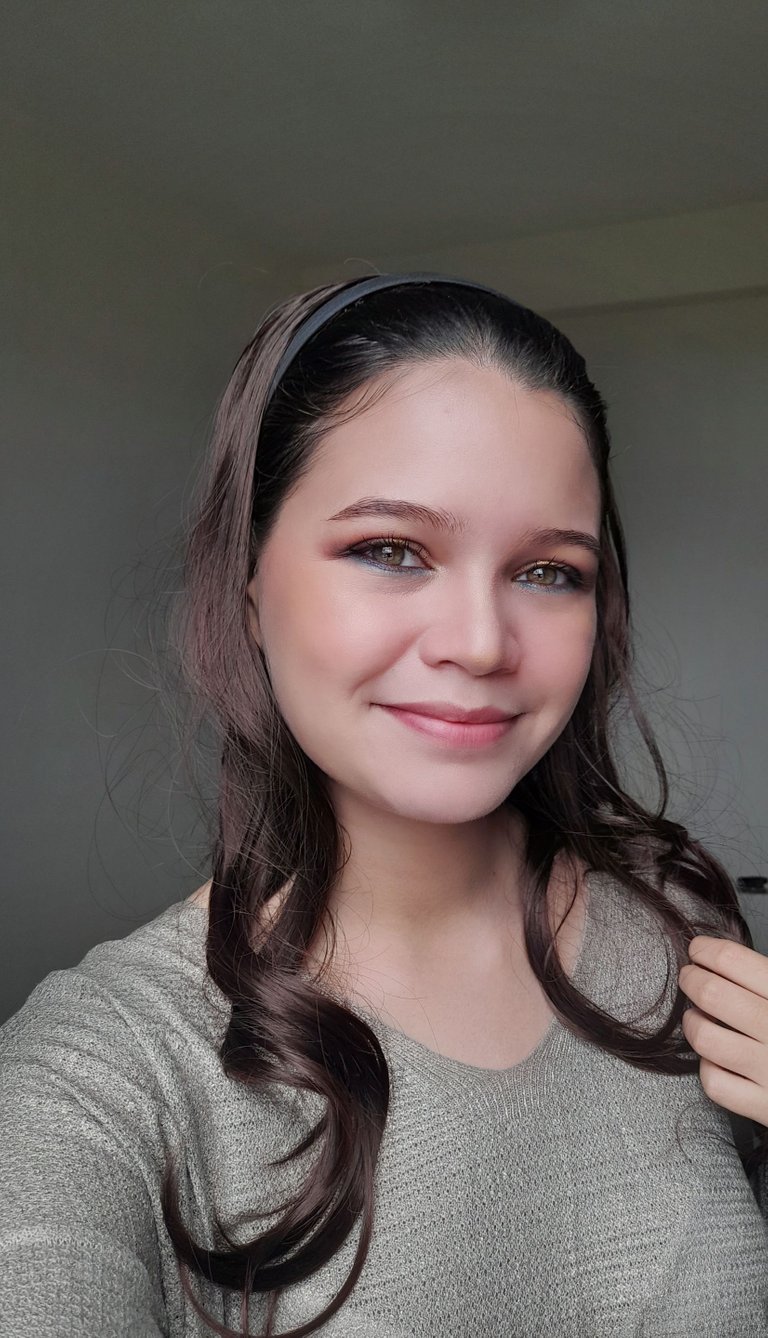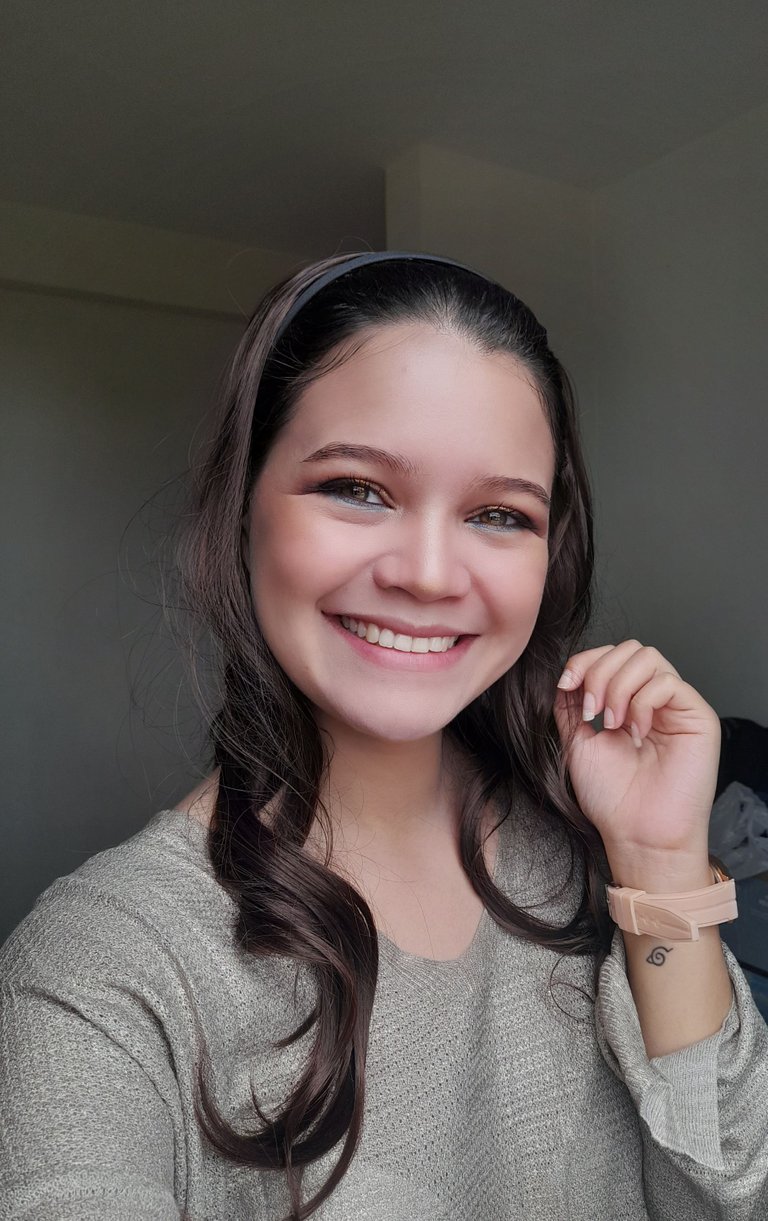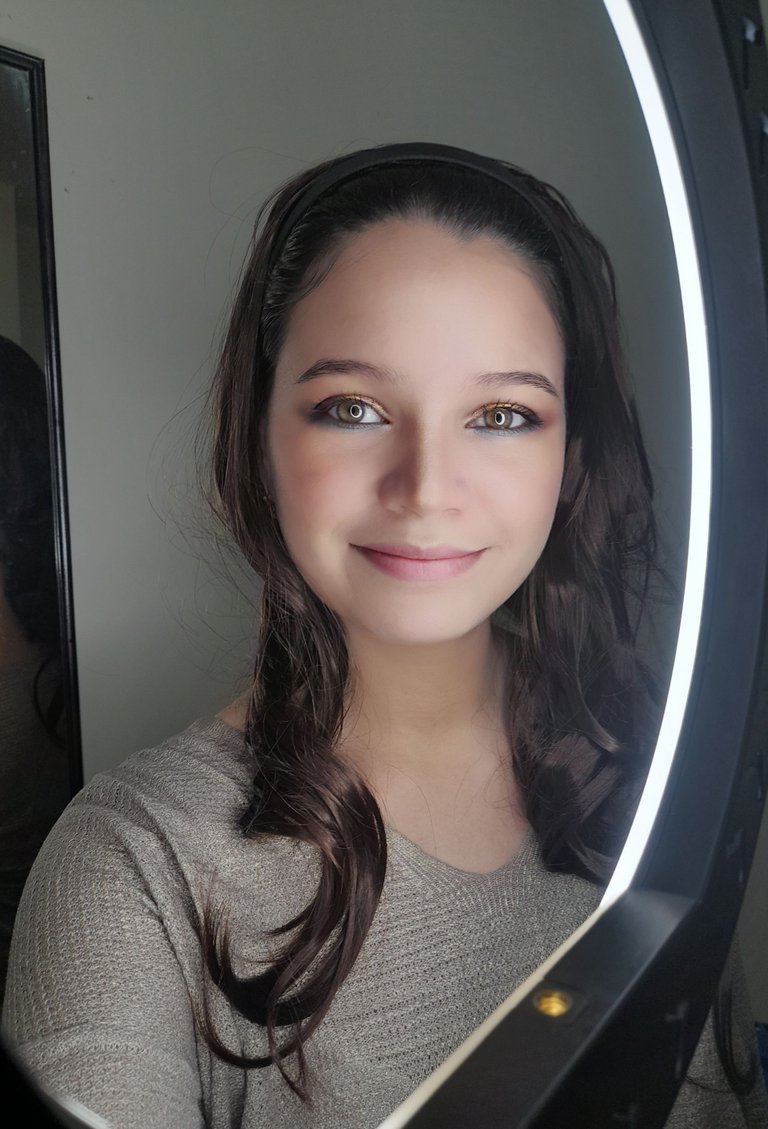 Without further ado, thank you for making it this far, see you next time!/ Sin más que agregar, gracias por llegar hasta aquí, ¡nos vemos en una próxima oportunidad!.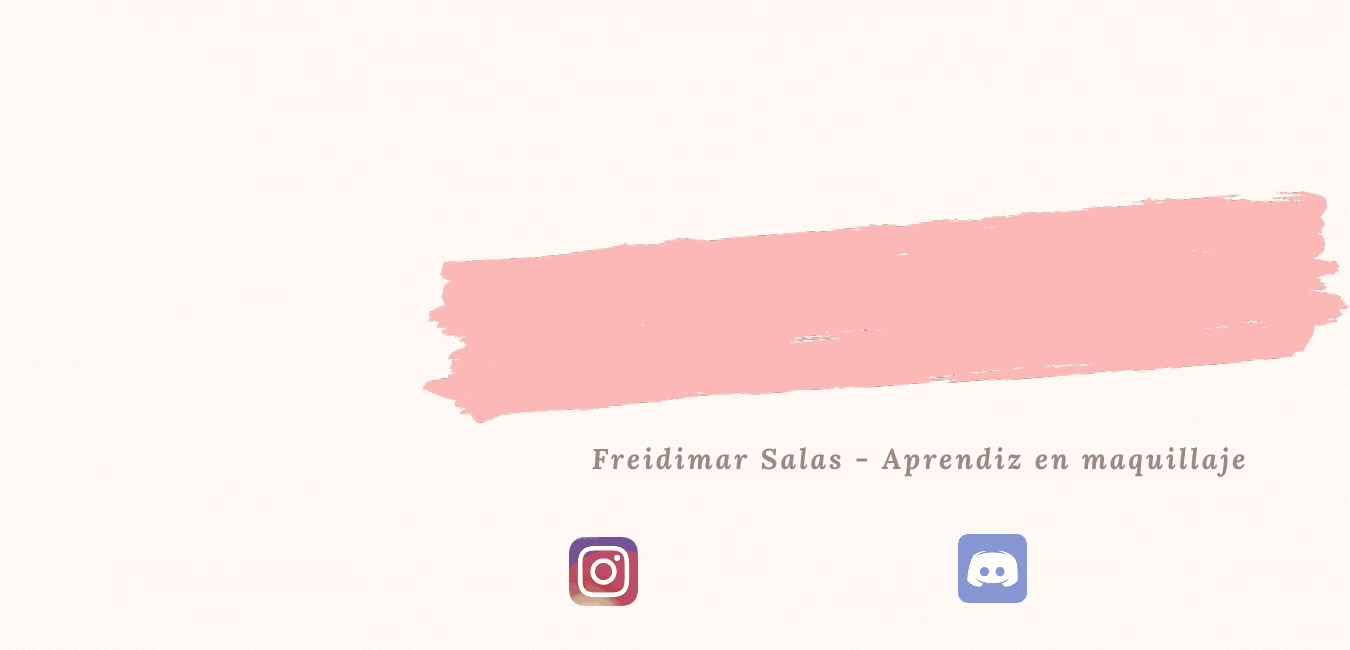 Fuentes importantes/ Important sources:
✎ Translator / Traductor: Deepl
✄Text separators / Separador de textos: Visit here
All pictures were taken with my Samsung Galaxy A12 phone /
📷Todas las fotografías fueron tomadas con mi télefono Samsung Galaxy A12 📲
---
---