Fiction book: The prize of your life by Arnfinn Kolerud — Libro de ficción: El premio de tu vida de Arnfinn Kolerud [ENG-ESP]

Hello to all the readers of the Hive Book Club community! Today I will share part of my reading experience with a novel titled The Prize of Your Life. This work left great teachings in my life but before I mention them, I will give a brief tour of the plot. I hope you can enjoy it and encourage you to read it.
¡Hola a todos los lectores (as) de la comunidad de Hive Book Club! Hoy compartiré parte de mi experiencia lectora con una novela titulada El premio de tu vida. Esta obra dejó grandes enseñanzas en mi vida pero antes de mencionarlas, daré un breve recorrido de la trama. Espero y puedas disfrutarlo y animarte a leerlo.
---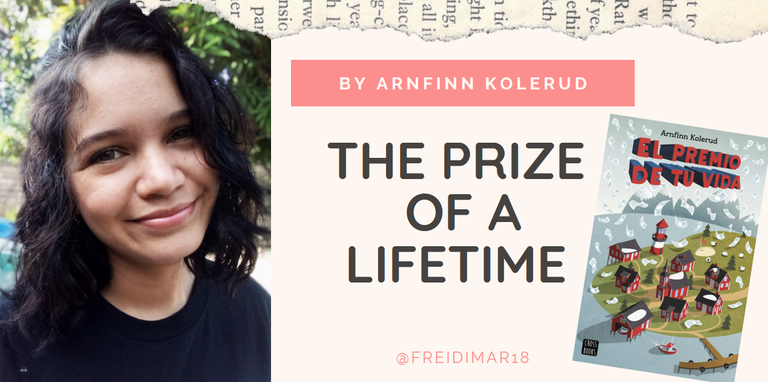 What is it about?
¿De qué trata?
The Prize of Your Life by writer Arnfinn Kolerud, was published on October 29, 2019.
The main characters of the plot are Frank and Mother; ordinary people who live somewhat quietly in a village, however, they are not comfortable with what they have (materially), both play an important role in the whole work. With that said, let's talk about the book!
El premio de tu vida del escritor Arnfinn Kolerud, fue publicado el 29 de octubre de 2019.
Los personajes principales de la trama son Frank y Madre; personas comunes y corrientes que viven de forma algo tranquila en un pueblo, pero no tan a gusto de lo que tienen (materialmente), ambos desempeñan un papel importante en toda la obra. Dicho esto, ¡Hablemos del libro!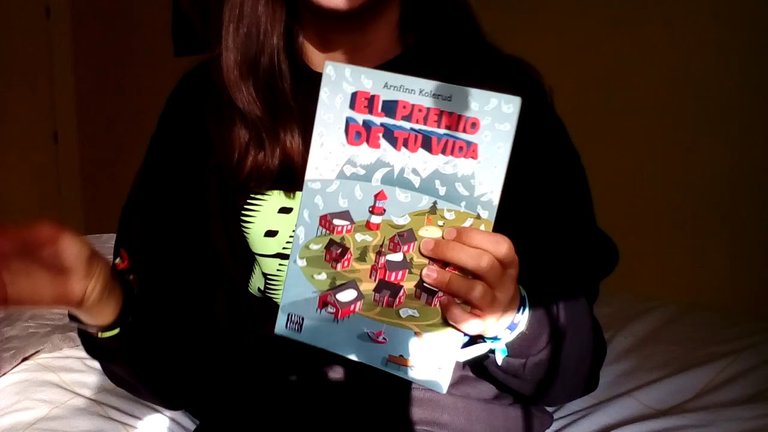 Source / Fuente
Frank y su querida madre habían jugado la lotería como de costumbre, realmente no esperaban nada positivo tras tantas pérdidas. Pero ese día, todo cambio. Mientras ambos estaban sentados en el sofá esperando los resultados en la televisión, inesperadamente escuchan los mismos números que se encontraban en su billete, lo cual, era imposible de crecer, por lo que, verifican varias veces. Habían quedado totalmente sorprendidos ya que la combinacion de números había sido algo elegido al azar. Su billete estaba constituido de los siguientes números que para ellos tenía un gran significado.
Frank and his dear mother had played the lottery as usual, not really expecting anything positive after so many losses. But that day, everything changed. While they were both sitting on the couch waiting for the results on TV, they unexpectedly heard the same numbers that were on their ticket, which was impossible to believe, so they checked several times. They were totally surprised that the combination of numbers had been chosen at random. Their ticket was made up of the following numbers that for them had a great significance.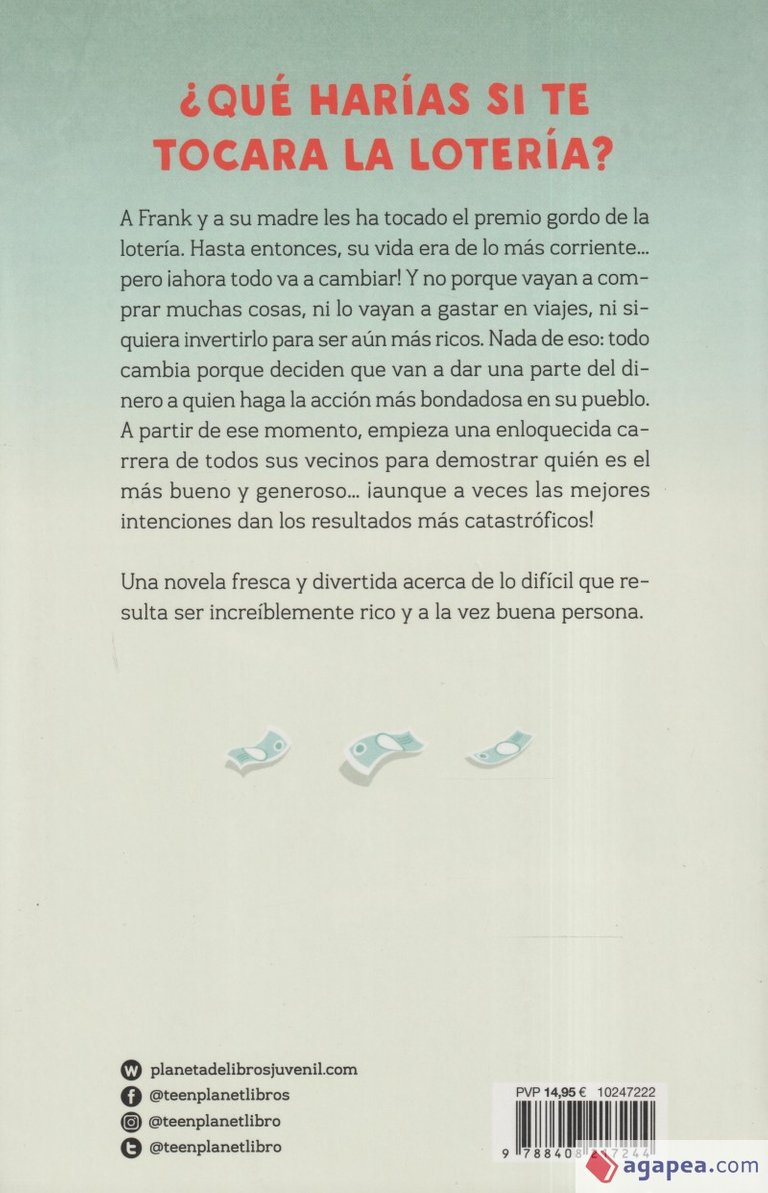 Source / Fuente
The number 2 (because Frank and Mother are two), 5 (number of letters in Mother's name), 5 (number of letters in Frank's name), 7 (days of the week they spend together), 8 (the number that looks like a snowman that Frank made the day he and Mother thought of the lottery number combination), 11 (two toothbrushes in the same glass in the bathroom) and 18 (the snowman after putting a broom on it) Amazing isn't it, this is undoubtedly the best prize of life.
El número 2 (porque Frank y Madre son dos), 5 (cantidad letras en el nombre de Madre), 5 (cantidad de letras en el nombre de Frank), 7 (días de la semana que pasan juntos), 8 (es el número que se parece a un muñeco de nieve que hizo Frank el día en que él y Madre pensaron la combinación de números de la lotería), 11 (dos cepillos de dientes en un mismo vaso en el cuarto de baño) y 18 (el muñeco de nieve después de colocarle una escoba) Increíble ¿no?, esto sin duda alguna es el mejor premio de la vida.
Clearly, you can imagine what went through the minds of those lucky ones...buying a new house, car, traveling and so on.... So, they both decide to go to their favorite coffee shop. But everything changed in Frank's mother's mind when she heard from a young woman who was with a group of friends that someone very well known had won the lottery. That person traveled, wasted his money on women, luxuries, and then was left with nothing, so, for the current days he only works cleaning cars.
Claramente, se imaginarán lo que pasó por la mente de aquellos afortunados...comprar casa nueva, carro, viajar y demás... De esta forma, ambos deciden ir a su cafetería favorita. Pero todo cambió en la mente de la madre de Frank al escuchar a una joven que se encontraba con un grupo de amigos, que alguien muy conocido había ganado la lotería. Esa persona viajo, malgastó su dinero en mujeres, lujos, y luego quedó sin nada, por lo que, para los días actuales solo trabaja limpiando autos.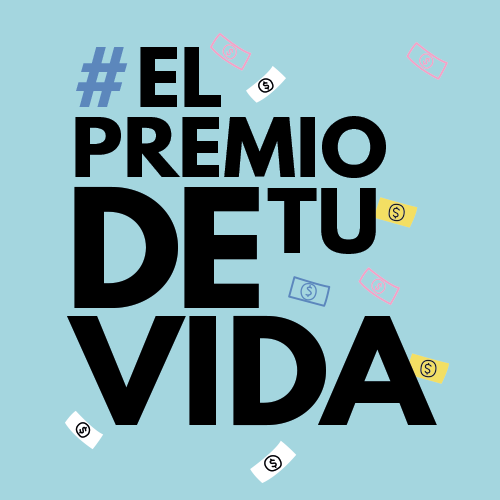 Source / Fuente
These words struck a chord in Frank's mother's heart, so she stressed to her son that part of the money would be used for his studies, when he was only thinking of enjoying it for other things. And at the end of it all, they agreed that they would manage the money in the best way possible, and she would work to move forward. And you dear reader, what would you do if you won the lottery? I close with a great thought that says, "Saving is not only saving, but knowing how to spend "
Estas palabras marcaron en el corazón de la madre de Frank, así que, resaltó a su hijo que parte del dinero quedaría para sus estudios, cuando él solo pensaba en disfrutarlo en otras cosas. Y al final de todo, quedaron en que adminitrarían de la mejor manera ese dinero, y ella de igual manera trabajaría para seguir adelante. Y tú querido lector (a), ¿Qué harías si ganaras la lotería? Cierro con un gran pensamiento que dice, "Ahorrar no es solo guardar, sino saber gastar"

Without further ado, always remember to have a good book plus a good coffee
Sin más que decir, recuerda siempre tener un buen libro más un buen café.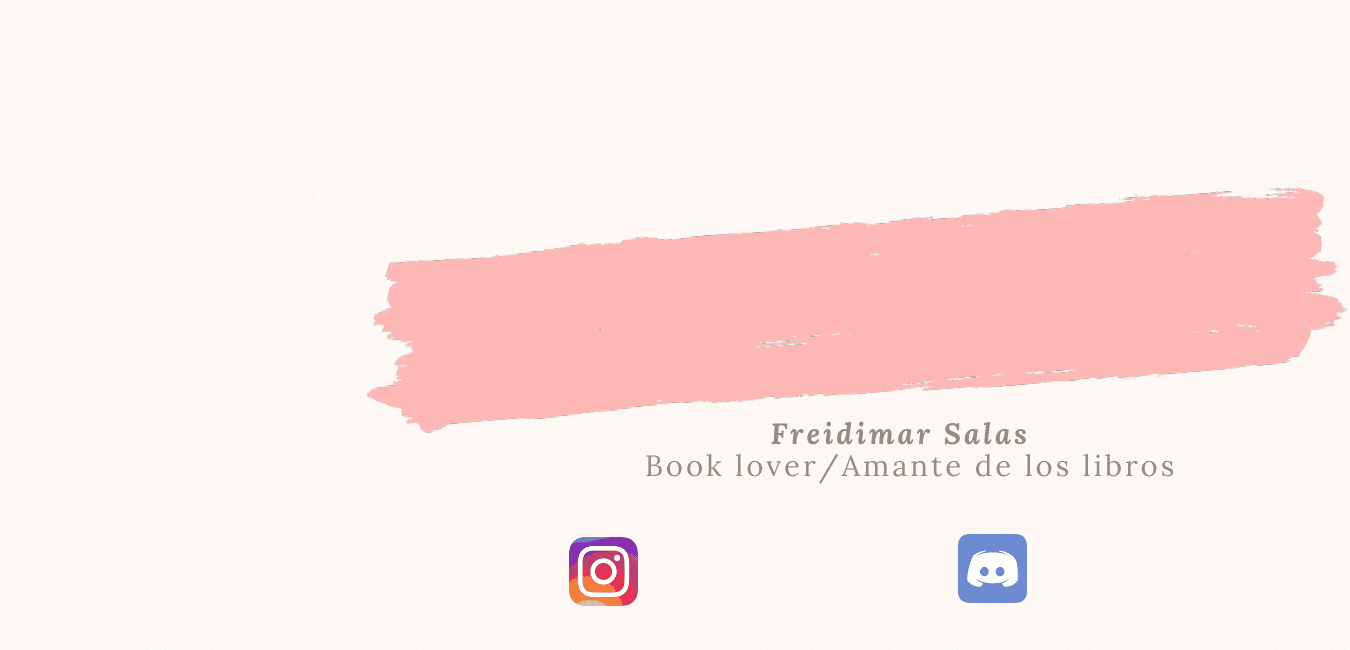 Important sources / Fuentes importantes:
✎ Translator: Deepl
✄Text separators: Visit here
|📷 All pictures were taken from my phone|
---
---