Review — Fantasy literature: Crepúsculo by author Stephenie Meyer [ENG-ESP]

Hello to all book lovers! Today I want to share my reading experience of one of my favorite works Twilight by author Stephenie Meyer. The saga is composed of four books in total Twilight, New Moon, Eclipse, and Breaking Dawn which is divided into two parts. Under this context, in this opportunity I will give you a short tour of the story of the first book. I hope you can enjoy it, and read it at some point.
¡Hola a todos los amantes de libros! Hoy quiero compartir mi experiencia lectora de una mis obras favoritas Crepúsculo de la escritora Stephenie Meyer. La saga está compuesta por cuatro libros en total; Crepúsculo, Luna nueva, Eclipse, y Amanecer que está dividido en dos partes. Bajo este contexto, en esta oportunidad les haré un corto recorrido de la historia del primer libro. Espero y puedan disfrutarlo, y leerlo en algún momento.
---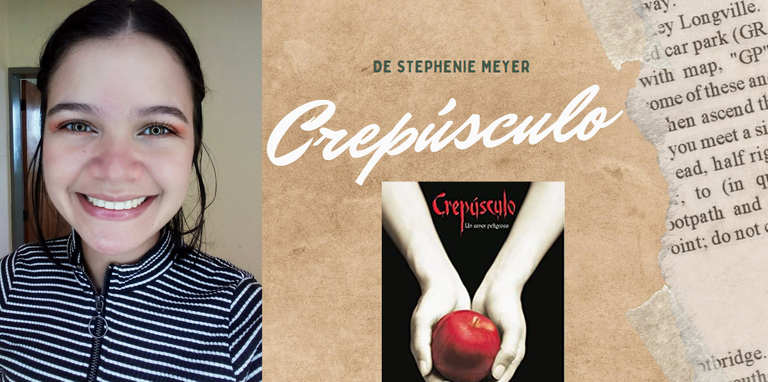 What is it about?
¿De qué trata?
Twilight is a novel of juvenile literature that was published in 2005. The main theme of it is based on a work full of vampires, this being one of the aspects that most caught my attention.
Once I learned about the story through the television medium, I fell in love once again by delighting in it again through a book. That being said, the main characters in the story are: Edward, who has the ability to read minds, super speed and extraordinary strength. Bella, is an ordinary girl, so that makes her immune to the power of vampires and Jacob who possesses two special abilities based on speed and strength.
Crepúsculo, es una novela de literatura juvenil que fue publicada en el año 2005. El tema principal de la misma se basa en una obra llena de vampiros, siendo esto uno de los aspectos que más llamó mi atención.
Una vez que supe de la historia por el medio televisivo, me enamoré una vez más al deleitarme nuevamente de la misma a través de un libro. Dicho esto, los personajes principales de la historia son: Edward, quien tiene la habilidad de leer mentes, súper velocidad y fuerza extraordinaria. Bella, es una chica común y corriente, por lo que eso la hace inmune al poder de los vampiros y Jacob quien posee dos habilidades especiales basados en la velocidad y fuerza.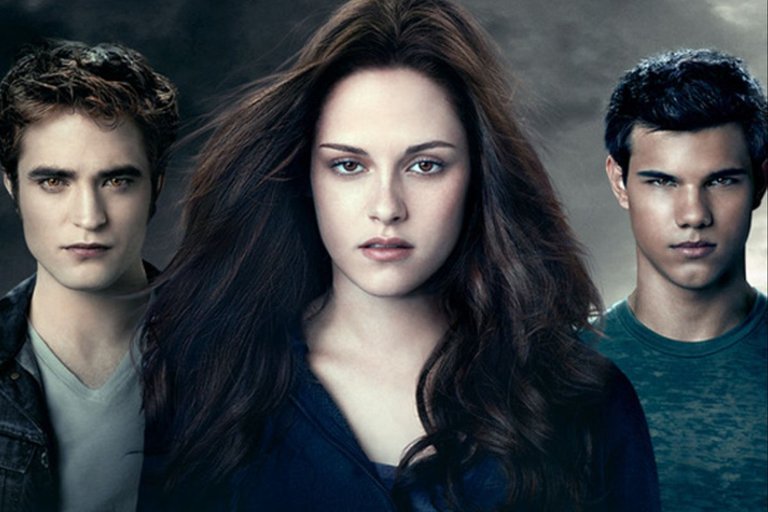 Source / Fuente
---
El libro comienza describiendo la historia de Bella, una joven de diecisiete años que vivía con su madre luego de que sus padres se separaron. Por lo que, su mamá al irse de viaje con su nuevo marido, Bella decide quedarse con su padre durante un tiempo. Mientras tanto, Bella es inscrita en un nuevo colegio en la localidad de Forks, Washington. A partir de este momento, inicia el enamoramiento de esta hermosa joven al conocer a Edward, un chico con una gran belleza y palidez que llamó su atención.
A medida que la Bella asiste al colegio ocurren una serie de acontecimientos que hicieron pensar en que algo extraño ocurría con aquel chico. Uno de esos instantes fue cuando Edward salva a Bella de ser aplasta por un auto, el cual deteniene con un solo brazo, esto sin duda alguna incremento las curiosidades en la chica.
The book begins by describing the story of Bella, a seventeen-year-old girl who lived with her mother after her parents separated. So, her mother going on a trip with her new husband, Bella decides to stay with her father for a while. Meanwhile, Bella is enrolled in a new school in the town of Forks, Washington. From this moment, begins the infatuation of this beautiful young woman when she meets Edward, a boy with a great beauty and pallor that caught her attention.
As Bella attends school a series of events occur that made her think that something strange was happening with that boy. One of those moments was when Edward saves Bella from being crushed by a car, which stops with only one arm, this undoubtedly increased the curiosity in the girl.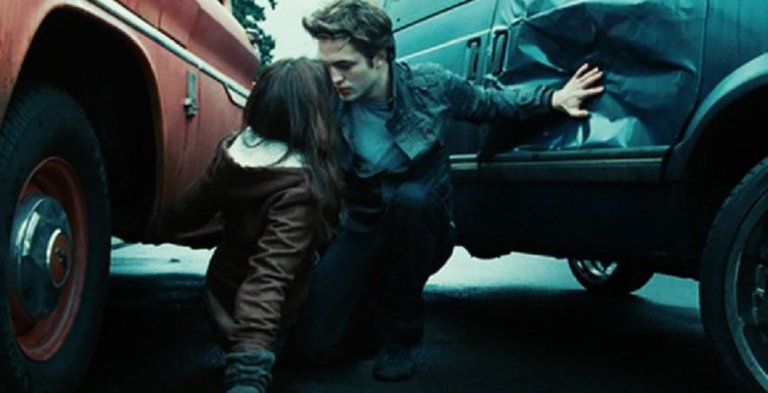 Source / Fuente

After what happened, Bella later meets Edward's family, where they were enjoying a night of baseball. Everything was going great until three vampires appeared, one of them was James, who is a hunter. So, he tries to attack Bella but the Cullen family and especially Edward protect her. From that moment on, Edward's family decides that it is best for Bella to go away for a while, since her life is in great danger. The young girl when leaving the city receives a call from James who threatens to kill her mother if she does not join him. However, once she gets close to the place she realizes that it was all a hoax. James hits her and bites her wrist, but at that moment Edward and his family appear and save her and prevent the bite from turning her into a vampire.
Después de lo sucecido, más adelante Bella conoce a la familia de Edward, en donde disfrutaban de una noche de béisbol. Todo iba excelente hasta que aparecieron tres vampiros, entre uno de ellos se encontraba James, el cual es un cazador. Por lo que, intenta de atacar a Bella pero la familia Cullen y sobre todo Edward la protegen. Desde aquel momento la familia de Edward Decide que lo mejor es que Bella se aleje por un tiempo, ya que su vida corría un gran peligro. La joven al irse de la ciudad recibe una llamada de James quien la amenaza con matar a su madre si no se reúne con él. Sin embargo, una vez que se acerca al lugar se da cuenta que todo era un engaño. James la golpea y muerde su muñeca pero en ese momento apareció Edward y su familia quienes la salvaron e impidieron que la mordida la convirtiera en vampiro.
Finally, the book ends with Edward taking Bella to the end of year school dance, where they discuss her immortality. Great book, isn't it? I love her story and the approach she takes, I hope to share the next three books later.
Finalmente, el libro termina con Edward llevando a Bella al baile de fin de año de la escuela, en donde discuten sobre su inmortalidad. Un gran libro ¿no? Me encanta su historia y el enfoque que tiene, espero más adelante compartir los siguientes tres libros.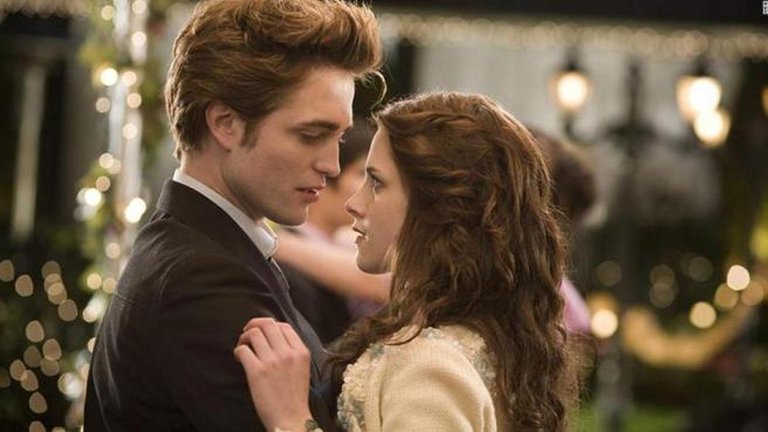 Source / Fuente

Without further ado, always remember to have a good book plus a good coffee
Sin más que decir, recuerda siempre tener un buen libro más un buen café.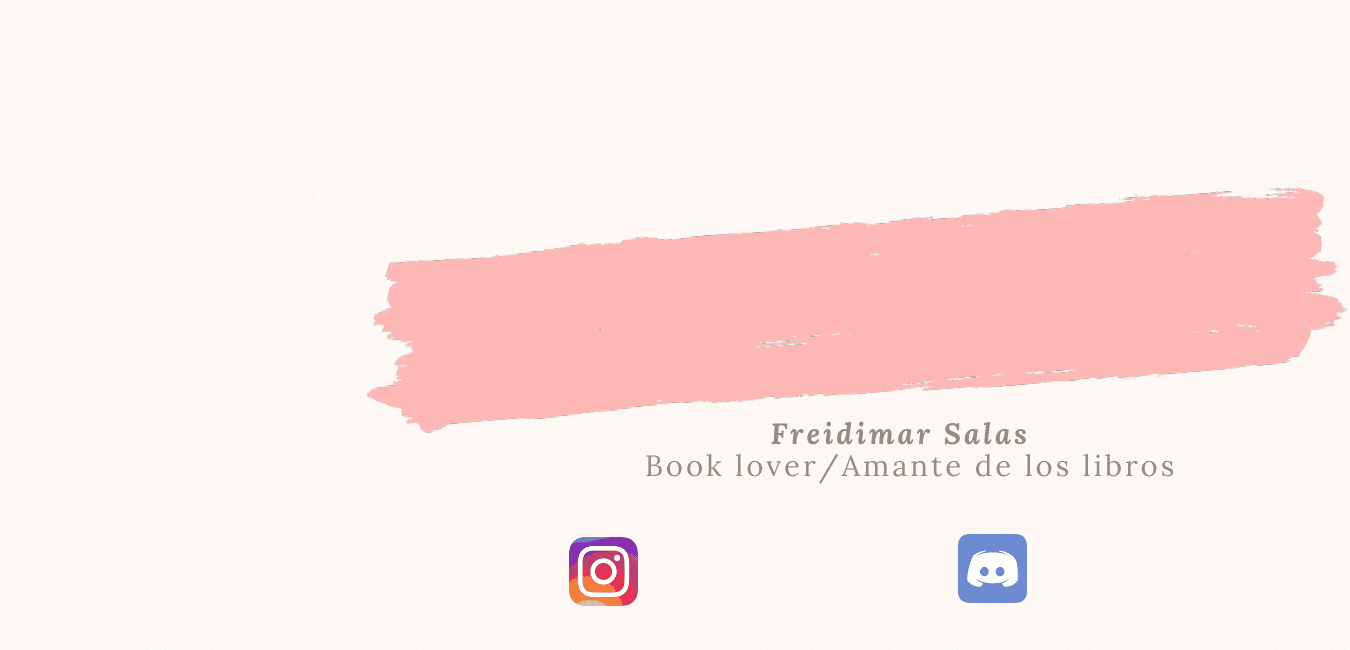 Important sources / Fuentes importantes:
✎ Translator: Deepl
✄Text separators: Visita aquí
|📷 All pictures were taken from my phone|
---
---