[EN/FR] 🎉 Jour de Power Up Hive 🎊 My #hivepud #HPUD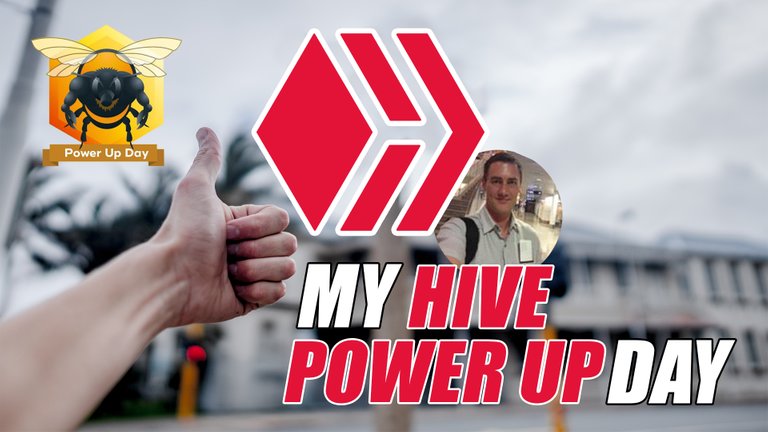 let's go for the Hive Power Up day! 🎉
At the initiative of @streetstyle and recently picked up by @traciyork (read her post here) this new edition level up in the gamification thanks to the excellent work of @hivebuzz.
C'est partie pour le jour du Hive Power Up ! 🎉
A l'initiative de @streetstyle et repris récemment par @traciyork (voir son post ici) cette nouvelle édition monte d'un cran dans la gamification grâce à l'excellent boulot de @hivebuzz-fr.
---
My Power UP
You got it, on the Power UP Day we do a Power UP! 🤣
Mine will be 1,000 HP transferred from my Bittrex account especially for this day.
Don't worry, you can make the amount you want.
I chose this amount to have a total of 2 000 HP (I am a psycho of round numbers)
Mon Power UP
Vous l'aurez compris, le jour du Power UP on fait un Power UP ! 🤣
Le miens sera de 1 000 HP transférés depuis mon compte Bittrex spécialement pour cette occasion.
Rassurez-vous vous faites le montant que vous voulez.
Moi j'ai choisi ce montant pour avoir un total de 2 000 HP (suis un psycho des chiffres ronds).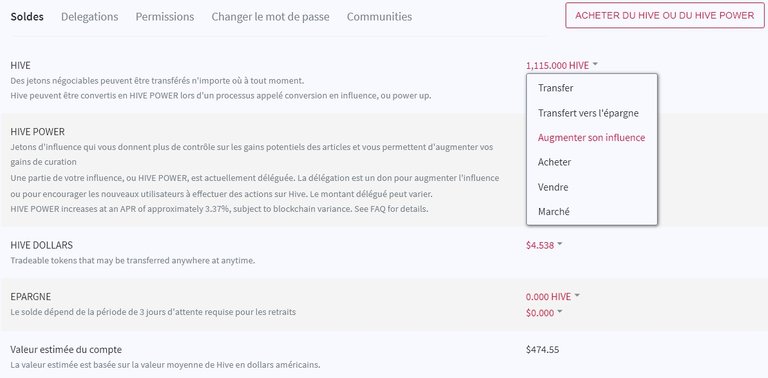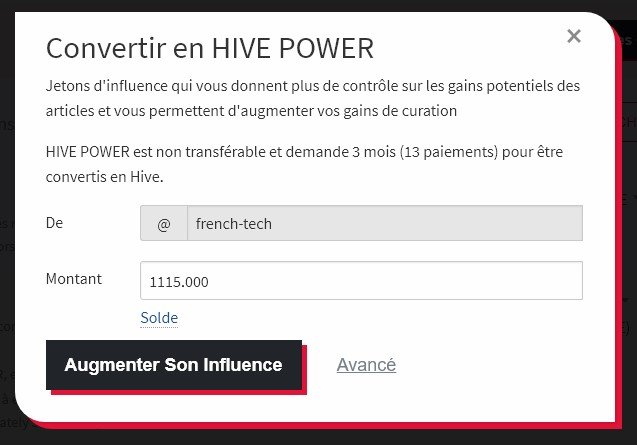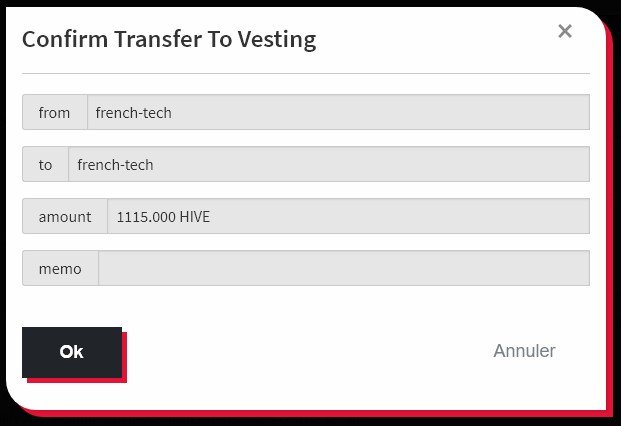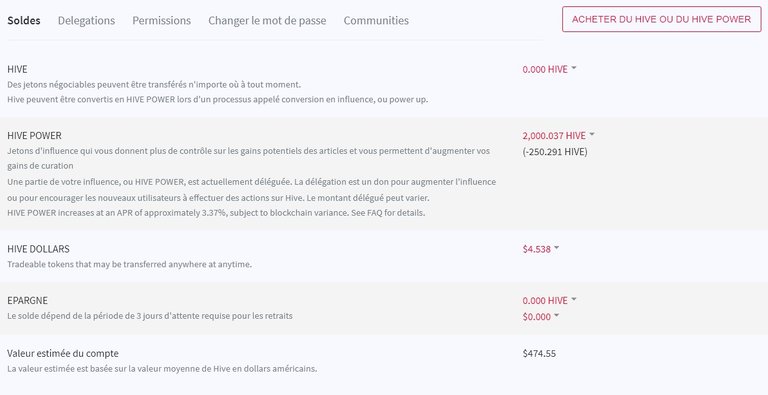 Et Voilà 😃
---
Rules of the day
Everyone who can, make a Power Up of HIVE whatever the amount.

For those who are in Power Down, please interrupt it just for today.

Everyone who has planned to sell today on crypo exchange will not do so and will cancel their order for today if they have any.
Principe du jour
Que tous ceux qui le peuvent, fassent un Power Up de HIVE quelqu'en soit le montant.

A ceux qui sont en cours de Power Down, de bien vouloir l'interrompre juste pour aujourd'hui.

Que tous ceux ayant prévu de vendre des HIVE aujourd'hui sur les Exchanges crypo ne le fassent pas et annule leurs ordres de ventes pour aujourd'hui si ils en ont en cours.
---
Prizes
For those who are interested, know that your good deed will be rewarded if you meet the criteria.
Doing this Power UP just for the fun and pleasure of having a great new HiveBuzz badge (well yes my gamer side 🤣), I refer you to the full post for this September 1st 2020 edition for details.
For those like me interested in the surprise PUD (Power Up Day) badge, I suggest you read this post.
Récompense
Pour ceux que cela intéresse, sachez que votre bonne action sera récompensé si vous rentrez dans les critères.
Faisant ce Power UP juste pour le fun et le plaisir d'avoir un super nouveau badge HiveBuzz (bah oui mon côté gamer 🤣), je vous renvois vers le post complet pour cette édition 1er Septembre 2020 pour les détails.
Pour ceux comme moi intéressé par le badge surprise PUD (Power Up Day) je vous invite à lire ce post.

---
🎉 🏆 🎊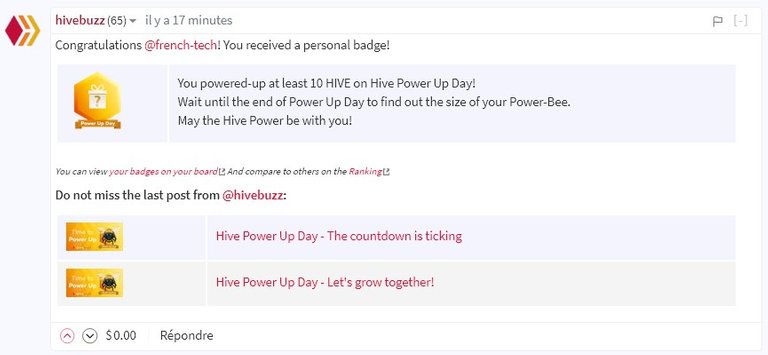 🎉 🏆 🎊
---
You too share your Hive Power Up Day by using the #HivePUD and #HPUD tags, not only on Hive but also on all your social networks, to show the world that the Hive community is one big family and that it's the place to be.
Vous aussi partagez votre Jour de Power Up Hive en utilisant les tags #HivePUD et #HPUD, non seulement sur Hive mais aussi sur tout vos réseaux sociaux, pour montrer au monde entier que la communauté Hive est une grande famille et que c'est là où il faut être. 😉

MERCI :)
Witness FR - Génération X - Geek 🤓 Gamer 🎮 voyageur ⛩️

Vote for my witness via HiveSigner

Si vous êtes un francophone perdu alors visitez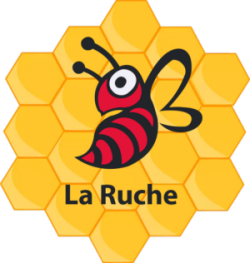 La ruche: Rassemblement de la communauté francophone sur HIVE : https://peakd.com/c/hive-196396/created
---
---