Life update!
This week I will be introducing my new kitten that I got this week, Yoongi!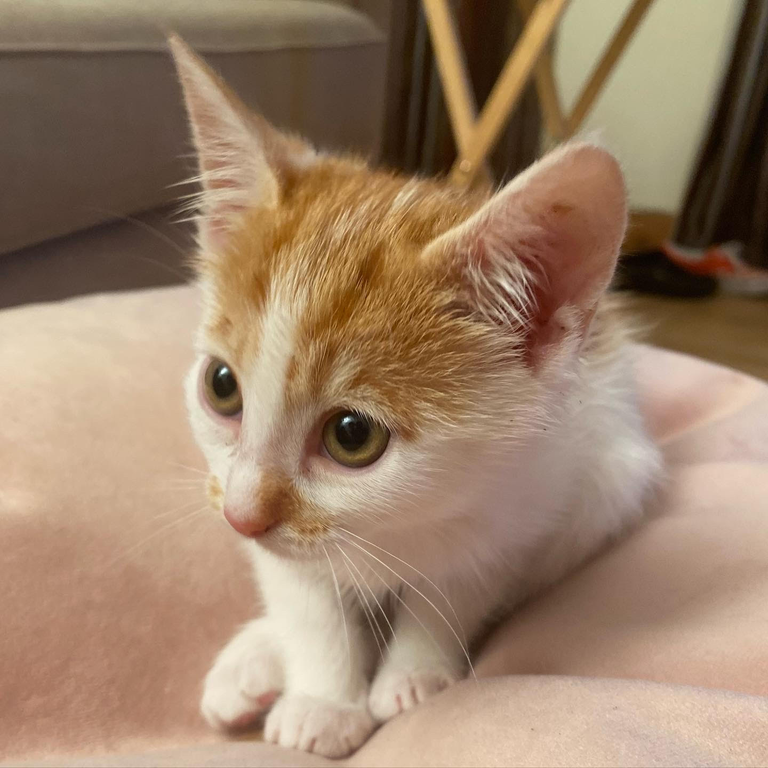 I had wanted a kitten for the longest time and finally found one. He is the most adorable little guy. I also feel like having a kitten really boosts my mental health as it gives me something to play with and wake up for. On the days where I feel really bad mentally I just interact with the kitten. The only downside is he won't stay that small for long haha!
These past couple of weeks I have felt really stressed out with college and the work and revising maths to resit my GCSE on November 1st, I am really panicked about it because I just want to pass it so bad so I don't have to worry about doing any maths ever again haha! But hopefully I will be able to do well and pass it no problem. Last time I took the GCSE I was about 30 marks away which I think is very doable I think!
I am trying to get more into reading books, so if anyone has any suggestions, I would really appreciate it. Anything fantasy, romance- I will read anything!!
I have also been really into watching anime recently, so again if anyone has any suggestions I would really appreciate that too. If anyone watches it my personal favourite is Spirited Away, it is so dream like and I love Japanese cartoons.
I am trying to be more productive with my life recently, I feel like I need a good mental cleanse, and I have been getting into so any new things which I love. I feel like recently a lot of things have changed for me, but definitely for the better. I think every once in a while things just change for people in a healthy way, we can't just be stuck to the same thing all the time haha!
I haven't been writing much poetry recently due to brain block, I am hoping to get back into it because that is one main thing that brings me a lot of happiness and relaxation. If you haven't written poetry before, you should 100% do it, it is so freeing and cleansing! I have always loved writing whether that is stories, poetry and more recently songs and raps, the idea just dawns on me and from there it either gets converted into a poem or a song. I haven't written a story in years, I just don't know what to write about nowadays and don't have the time to write looong stories like I used to, I can never just write a short story it always has to be or ends up being about 100-200 pages long! Writing for me is just so relaxing.
This kitten is definitely one of the greatest things that have happened to me in a long time, he definitely knew I needed a little furry friend to keep me company so along came Yoongi! If anyone is into or knows about BTS that is where his name is from, named by yours truly😂
Thank-you for reading this weeks hive post and thank-you for al the love on my blog, I appreciate all the love on each one of my posts😄❤️
---
---