Photographs I've taken :)
In this post I am going to be sharing my photography and the meaning behind each picture. Whenever I take a picture there is always a meaning behind it. I never take one for no reason- there is always a story to tell, probably linked to my passion for poetry!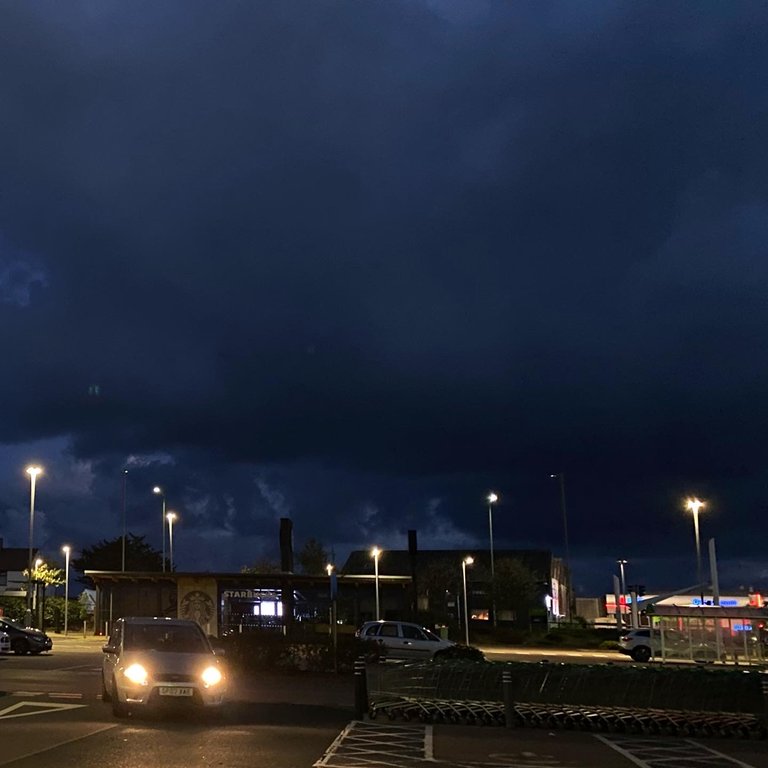 This one was taken when I was coming back from shopping the other evening. I love when the sky is this shade of blue and turning to darkness. Turning down the brightness to extenuate the dark contrast makes it even better and is my favourite thing to do. The vibe of the car just makes the photo seem so simple and relaxing.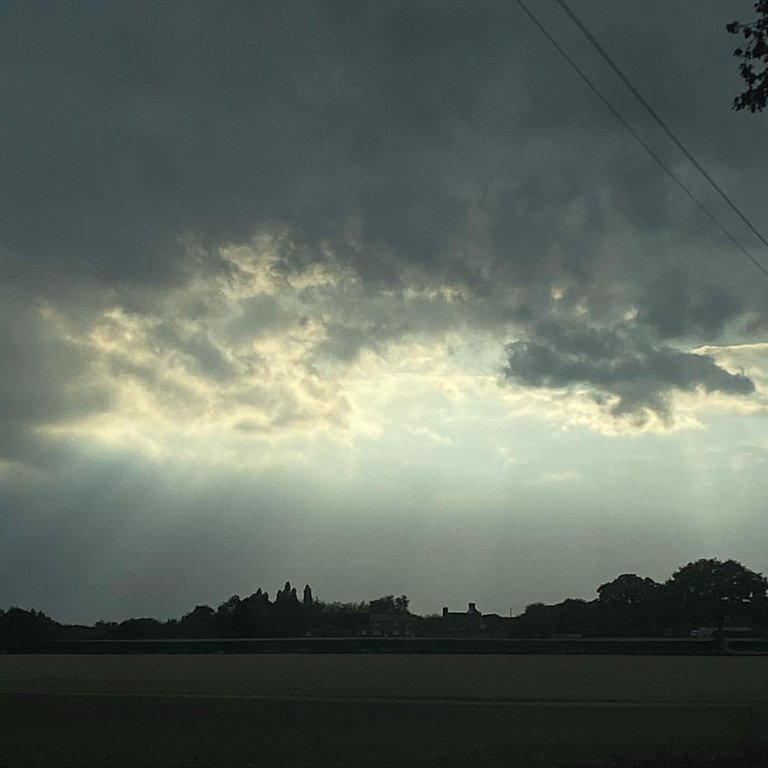 This one was taken a few months ago upon my trip to London. We turned down a wrong road by accident and I saw the perfect opportunity to take a picture and I feel that the sky has really been brought to justice and how it shines through onto the buildings below. This is one of my favourite pictures I have ever taken actually. I just love the contrast of the sky colour and the sun shining through and the buildings. This just goes to show everything happens for a reason! I was meant to go down the wrong road haha!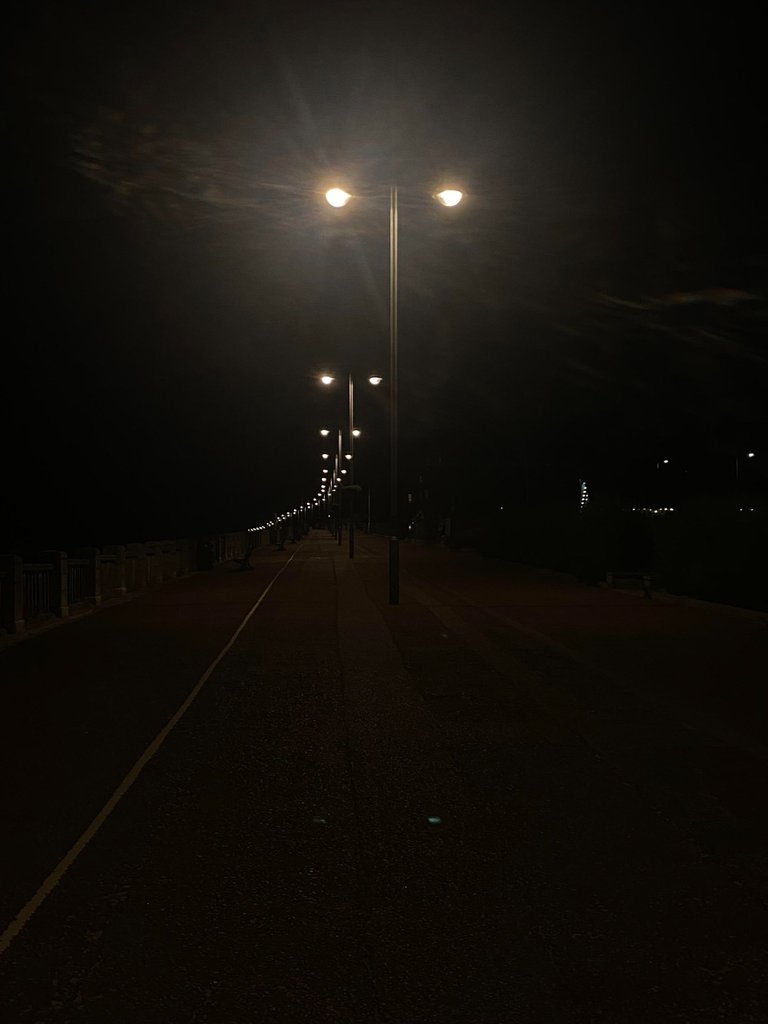 This one was taken at the weekend, while I was out on a walk late at night. Looking at this photo just fills me with mystery. Not much is visible and it is all unknown of what could happen. It Fills a viewer with the question what happened next? Not a soul can be seen except the blinding site of various street lamps.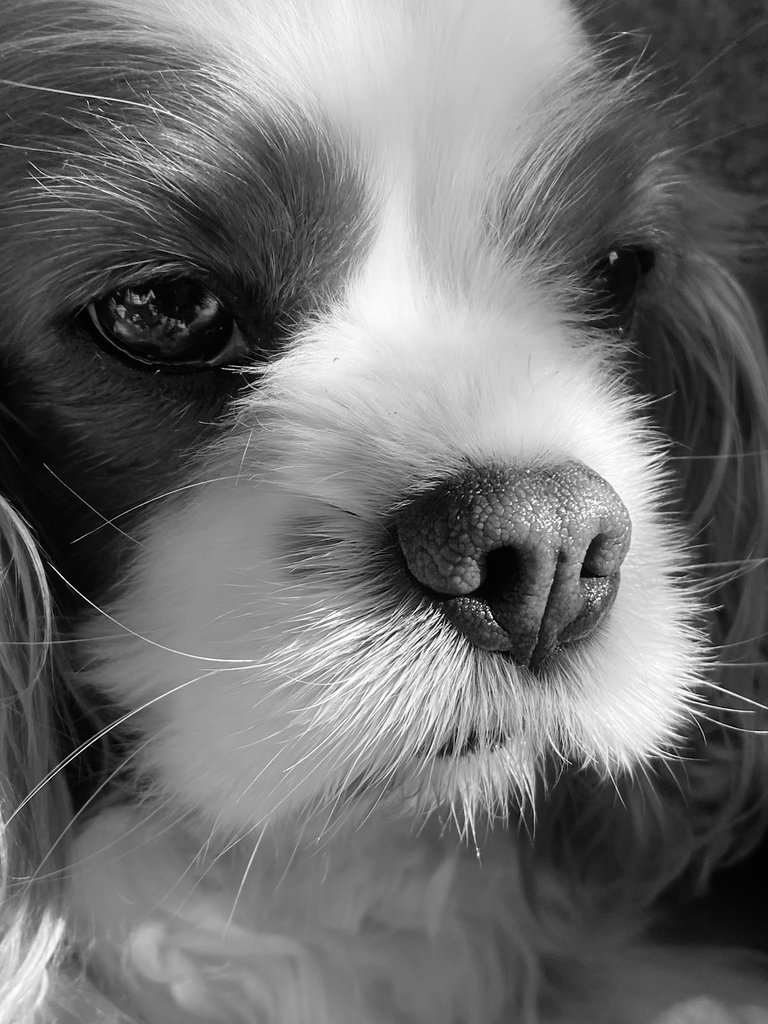 Another thing I love to photograph is animals, especially my dog Grace! With animals I feel it is real easy to get the up close shots and have the ability to really entice a viewer- they make such good focal shots!!
This picture was taken a while ago, I have always loved this picture because of how detailed Grace's face is. You can see every groove on her nose to each individual piece of fur and whisker. After posting this picture on my intro post everyone seemed to also love this picture as much as me!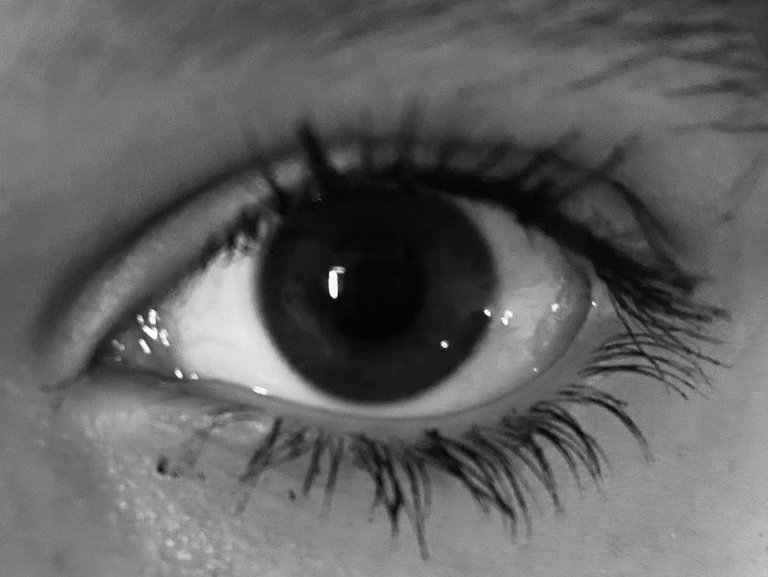 I love eye pictures because of how detailed they are. To me the eye is such a fascinating phenomenon. It amazes me. I like this picture because of how detailed but not detailed it is. How the bottom lashes are in focus but the top lashes are just that bit blurry, and how you can see the reflection of light in the pupil and corner of the eye. This photo was taken over a year ago and still remains a favourite of mine! I also love adding the black and white filter to my work because I feel that extenuates certain aspects and really adds to the shadows present.
They are some of my favourite photos I have taken, I hope you like them too! In my next Hive post I was thinking about sharing some poetry. All of the poetry I write is always written in a state of strong emotion, whenever I feel a little stressed or down I always have the urge to write poem after poem, so therefore all my poetry is quite deep, raw and emotional! My favourite type of poetry is the ones that come directly from the poets heart, real, raw and really conveys their experiences. Poetry for me goes to show just how powerful words on a page can be. I cannot wait to share that.
Thank-you for all the love on my Hive posts thus far! It is so great to be here! :)
---
---