SHARE YOUR BATTLE Weekly Challenge! LEGIONNAIRE ALVAR
Hey guys.. Mingalar par မင်္ဂလာပါ..
I haven't post Weekly Challenge for a while now. In the beginning, I though of skipping every 2 weeks to make sure I don't post more than 2 posts in a week to the challenge. But later, I was busy and sometimes missed to post. Glad that I am posting again today.
This week featuring monster is LEGIONNAIRE ALVAR a neutral legendary melee monster with Void Armor ability. Void Armor ability force enemy magic monsters to attack the armor first. I don't own the card, but rental price is pretty low that I just rented one.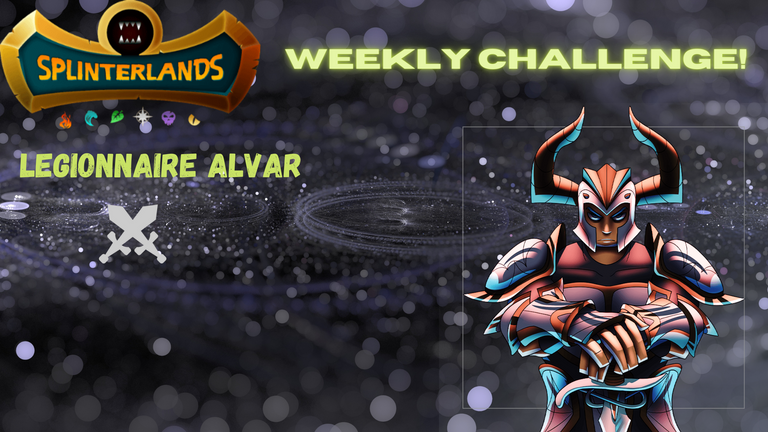 * THEME: LEGIONNAIRE ALVAR
* Edition: CHAOS LEGION
* Rarity: LEGENDARY
* Element: NEUTRAL
* ATTACK: MELEE
* ABILITIES: Void Armor

....................................................

Summoner : THADDIUS BROOD
---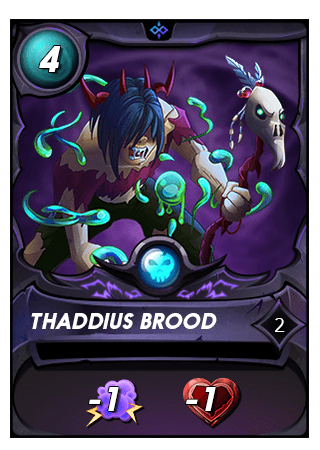 Death summoner with negative effect on the enemy magic monsters and reduce the health of every single monsters.




First Position : LEGIONNAIRE ALVAR (FEATURING MONSTER)
---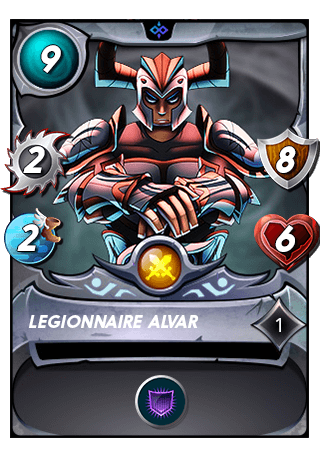 3 of 4 available splinters expected to use some magic cards and using LEGIONNAIRE ALVAR is a reasonable choice.




Second Position : RIFTWING
---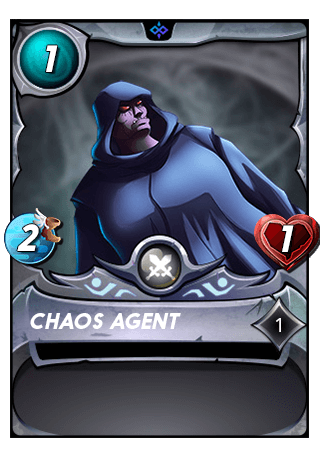 As the battle allowed only odd mana cost cards, Chaos Agent was placed for the left over mana. It could be a good bait for opportunity monsters and snipers.


Third Position : VENARI BONESMITH
---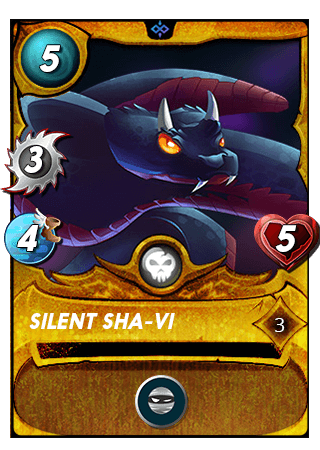 At level 3, Silent Sha-vi become even more dangerous. A very good monster to attack the back-line. Still a very good monster even if it has to attack taunting monsters.


Fourth Position : LIFE SAPPER
---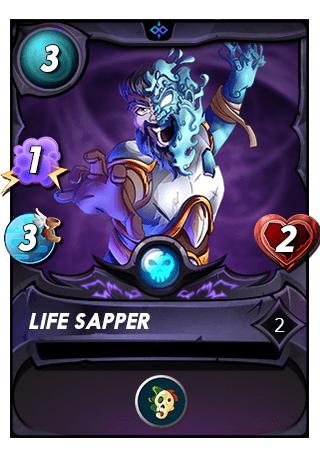 With its life leech ability, Life Sapper gets stronger as the battle goes on. The only thing it has problem may be a monster with void ability.




Fifth Position : LIFE SAPPER
---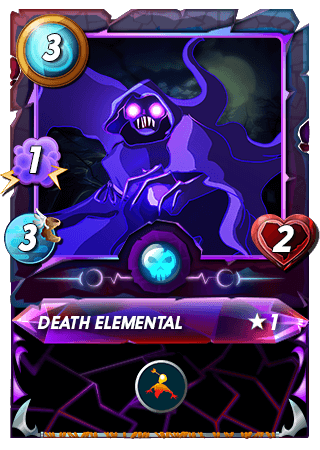 Snipe ability monster targeting backline range or magic cards.




Last Position : URAEUS
---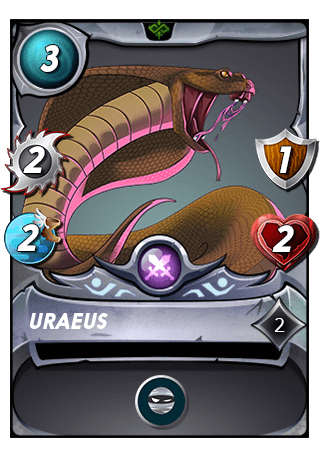 To support Silent Sha-vi in attacking the last card, Uraeus is used to attack last enemy cards.



Alright, let's get started!
The battle was Death vs Death splinter with 28 mana cap. Only odd mana cost monsters were allowed. Fire and Dragon splinters are not allowed as well.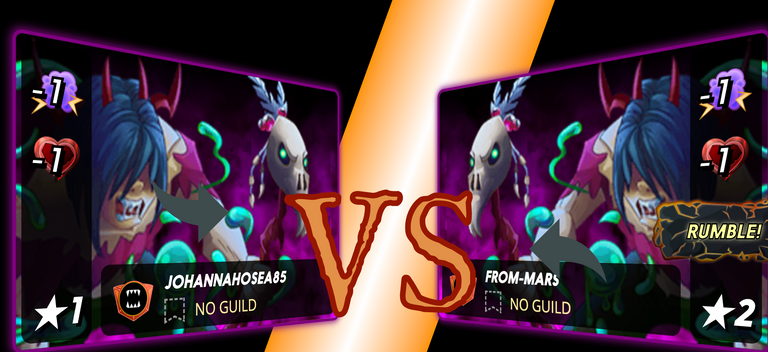 After LEGIONNAIRE ALVAR, Chaos Agent was placed as the cover for sniper and opportunity monster. After that Silent Sha-vi to focus on the last monster was placed and followed by Life Sapper. If enemy used a sniper, Life Sapper was supposed to be covered by Chaos Agent and should keep on going with Life Leech ability. Death Elemental was placed after that as a sniper followed by Uraeus to attack the last card. Both team used Death splinter.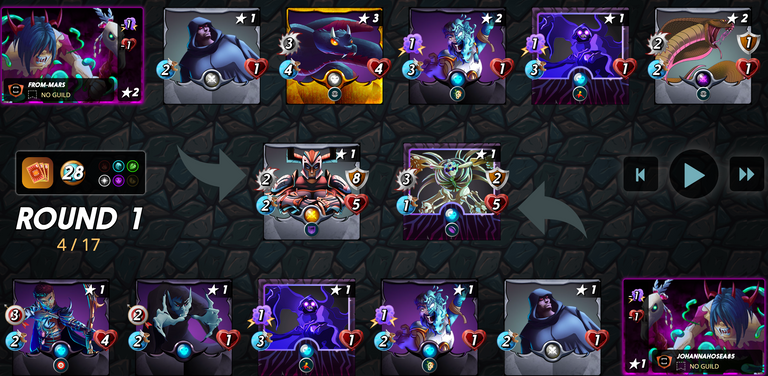 Silent Sha-vi started attacking enemy Dhampir Stalker and critically damaged it before eliminated by Uraeus. Chaos Agent of both team were down after attack by the sniper. Both Life Sapper couldn't take advantage of Life Leech ability.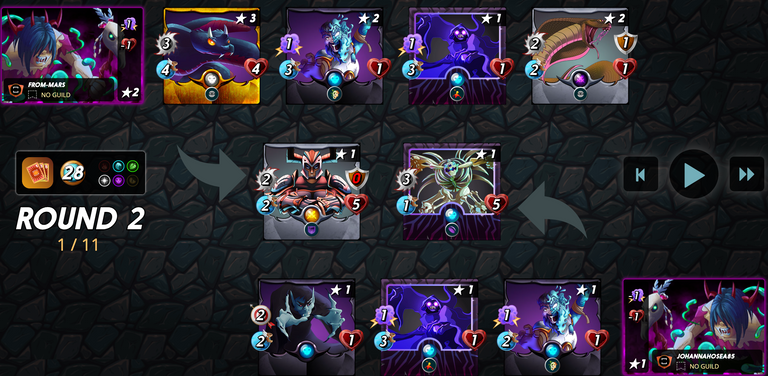 Sole Stalker was eliminated by Silent Sha-vi before both Life Sappers were knocked out by snipers. After that Uraeus took care of enemy Death Elemental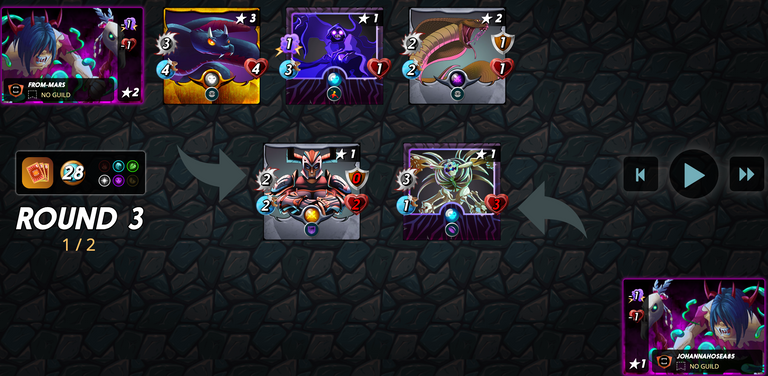 Enemy was left alone with Bone Golem and was eliminated by Silent Sha-vi and the battle was settled in just 3 rounds.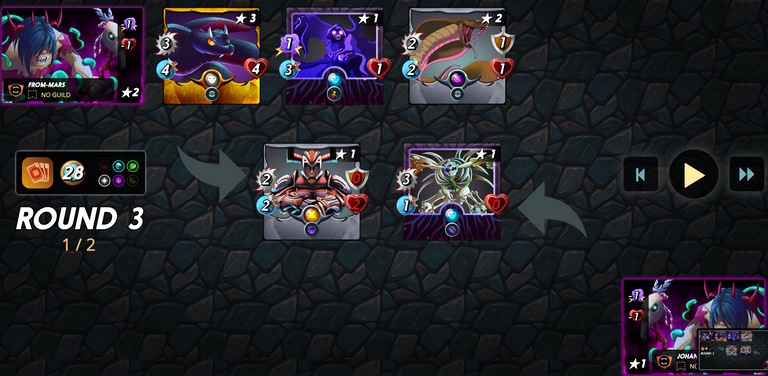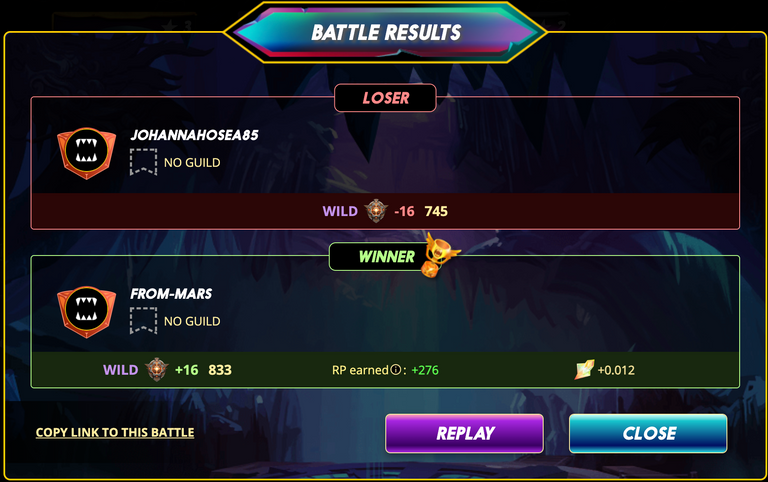 Did my strategy work?
I am not sure it is a good idea to spread out the attacks. But it seemed to worked in this battle. Enemy back line was pretty weak and took care by sneakers.
Do I like LEGIONNAIRE ALVAR?
As LEGIONNAIRE ALVAR is a neutral monster, it can be used with any splinters. It works well against magic heavy enemy.
---
Alright guys.. if you are interested in joining weekly challenge please visit here .
Please have a look at my battle here
you can find how to make banners and canvas here.


If you want to know a bit more about me, please read my introduction post here.


Thanks for viewing my post. Have fun playing splinterlands. Splinterlands ကစားရင်း အမောပြေနိုင်ကြပါစေလို့ .. နောက်နေ့ပြန်ဆုံကြမယ်နော်...
Have a good one.
!Cheers
---
---