SHARE YOUR BATTLE Weekly Challenge! CURSED WINDEKU
Hey guys.. Mingalar par မင်္ဂလာပါ..
First of all... Happy New Year to everyone. Even though it is just another day the earth go around the sun while rotating on its axis. Every day is a new day for me lol.
This week featuring monster is CURSED WINDEKU, a Death splinter monster with thorn ability which it hurt back the attacking melee unit. CURSED WINDEKU is my defecto tank for the Death splinter. So I use it very often.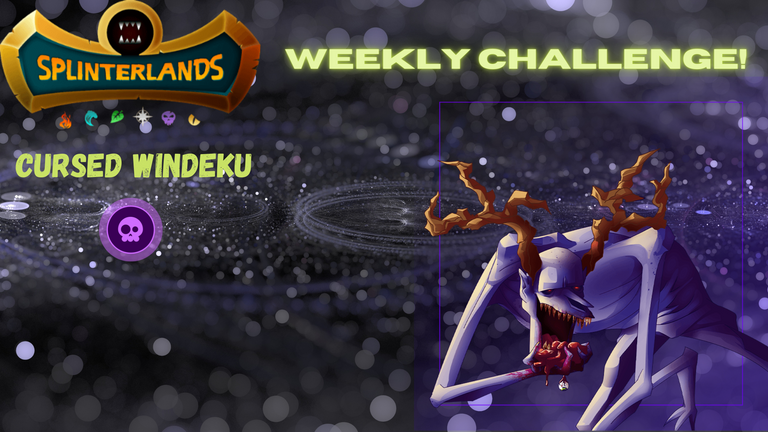 * THEME: RIVER NYMPH
* Edition: CHAOS LEGION
* Rarity: RARE
* Element: DEATH
* ATTACK: MELEE
* ABILITIES: Thorn

....................................................

Summoner : THADDIUS BROOD
---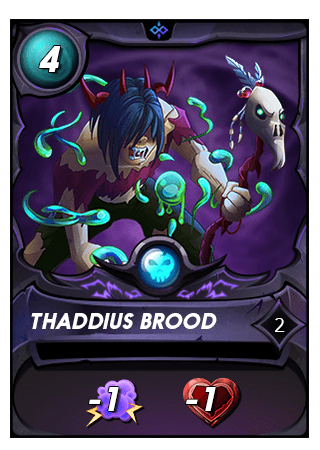 Death summoner with negative effect on the enemy magic monsters and reduce the health of every single monsters. As the other available splinters were Water and Earth, it should be a good idea to use the summoner that has effect on the magic monsters. Magic attacks were checked by the summoner, and ranged units were not allowed by the rule, so Cursed Windeku should take care of the melee monsters.


First Position : CURSED WINDEKU (FEATURING MONSTER)
---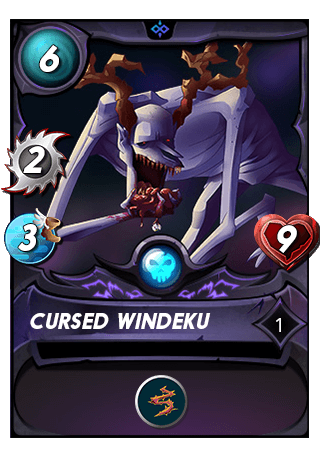 Cursed Windeku cost 6 mana. It has decent speed and attack with the special ability called *Thorns*. It is one of the best monster you can get at the cost of 6 mana. Thorn ability makes it dangerous even at the lowest health for melee enemies. I is a nightmare for opportunity monster when the health is low.




Second Position : RIFTWING
---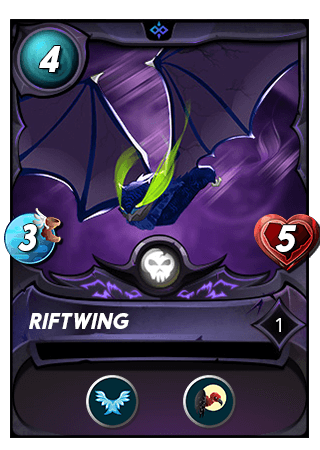 It should take care of sniping enemy cards with its flying ability and scavenger ability. Placed at the 2nd position to protect range and magic cards behind from snipers.


Third Position : VENARI BONESMITH
---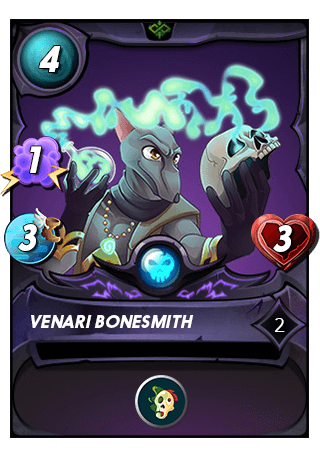 It gain more health by damaging enemy's health. If properly protected, it just get stronger as the game goes on.


Fourth Position : REVEALER
---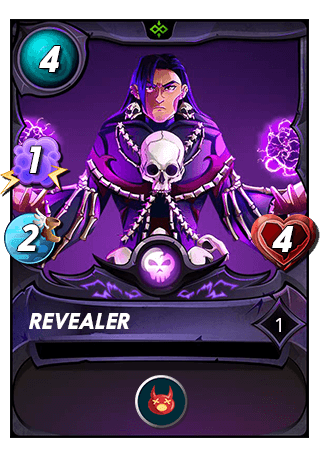 It has a chance of stunning enemy which makes a big difference against high attacking monsters.




Fifth Position : LIFE SAPPER
---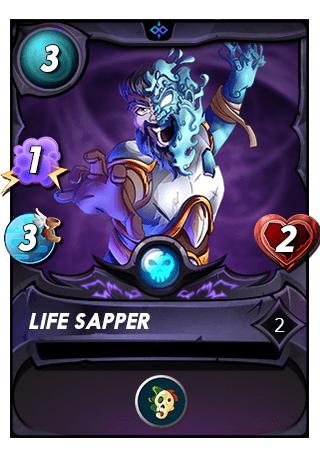 With its life leech ability, Life Sapper gets stronger as the battle goes on. The only thing it has problem may be a monster with void ability.




Last Position : SILENT SHA-VI
---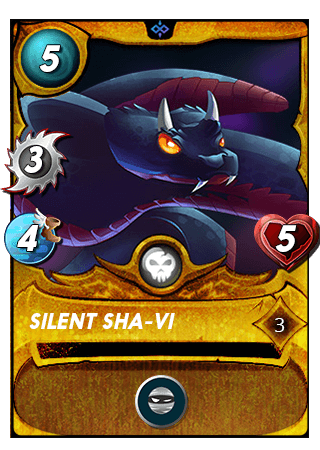 At level 3, Silent Sha-vi become even more dangerous. A very good monster to attack the back-line. Still a very good monster even if it has to attack taunting monsters.



Alright, let's get started!
The battle was against Death splinter with 34 mana cap. It had 2 rules, the 1st one was Target Practice, which all range and magic cards had snipe ability. And the 2nd rule was Broken Arrow that didn't allowed range units. So only magic cards can be used as snipers.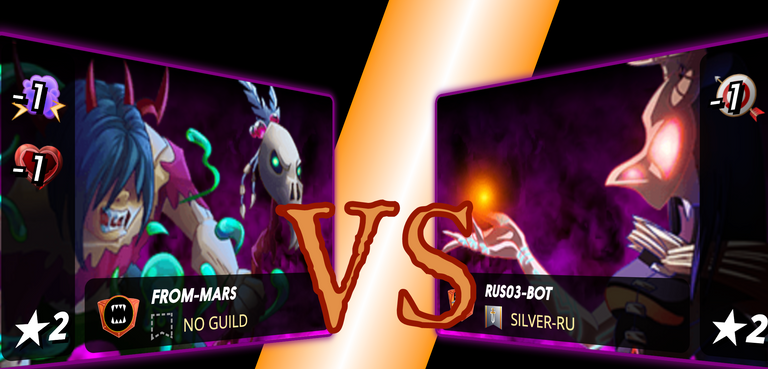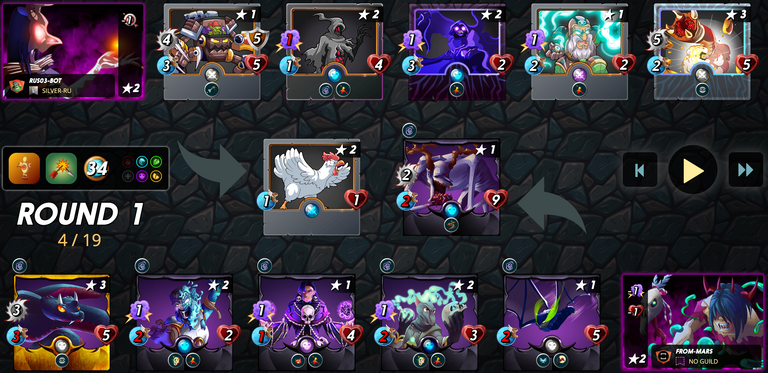 For some reason, my opponent used Contessa L'ament as the summoner that had negative effect on the range units even though the rule didn't allow to use range units. Probably because of mana issue. As the battle started, Boogeyman's magic attack was reduced. My Riftwing was targeted by enemy snipers but as there were casualties, it restored the health. My Silent Sha-Vi was knocked out by Sand Worm, which would be a problem through out the battle.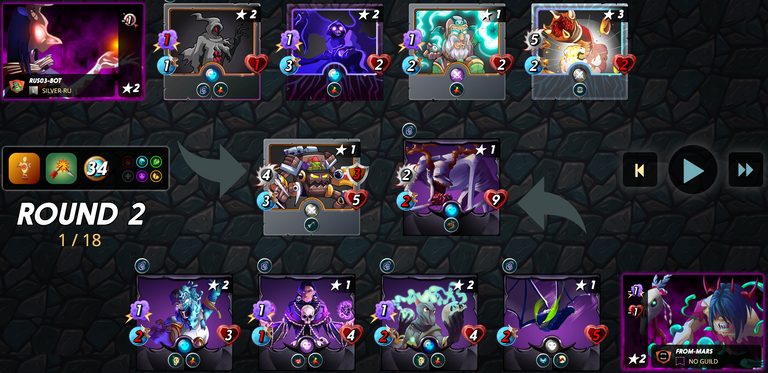 As there were more casualties, Riftwing hit point was even higher than the hit point at the beginning. But cards at the back line were eliminated one by one.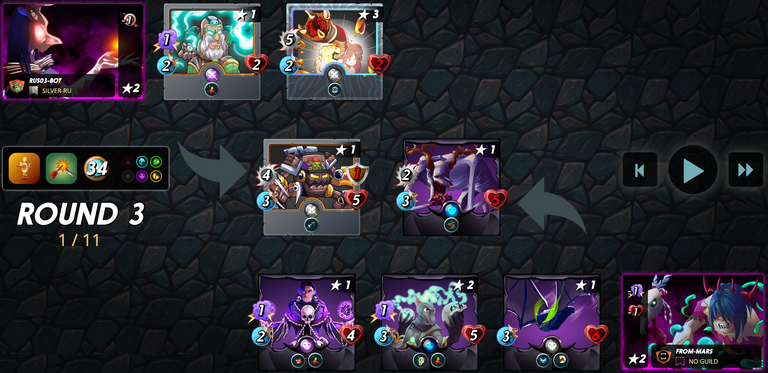 Now, hit point of Riftwing became 8 and most of the cards in the battle were out. Sand Worm is knocking out more of my back line cards while my team took out the enemy magic cards one by one. My Cursed Windeku had yet to be knocked out and Venari Bonesmith acumulate more and more hit points.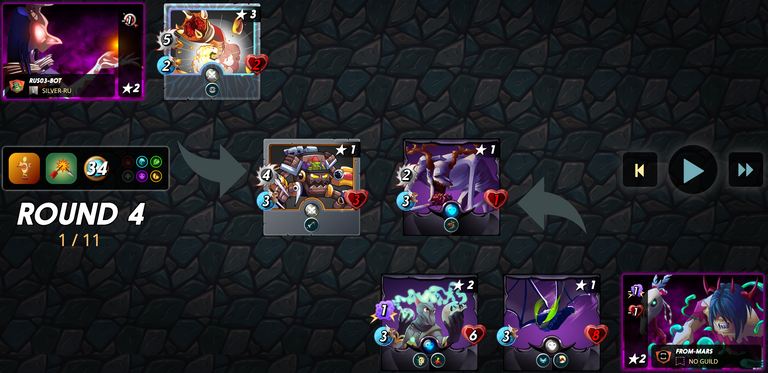 Cursed Windeku knocked out Goblin Mech and Sand Work got to the 1st place all alone.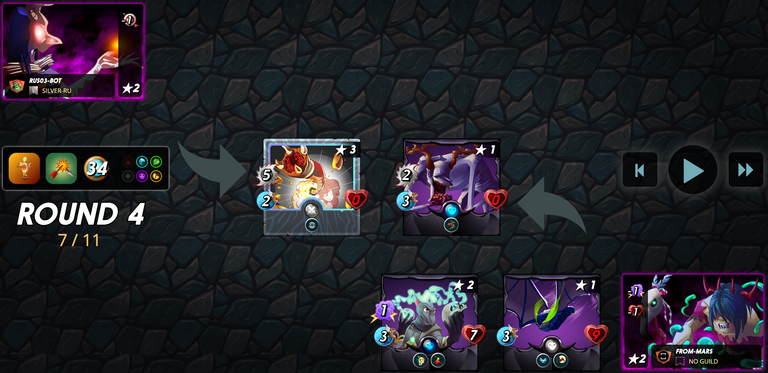 Sand Worm attacked the Cursed Windeku and both got killed and it was the end of the battle.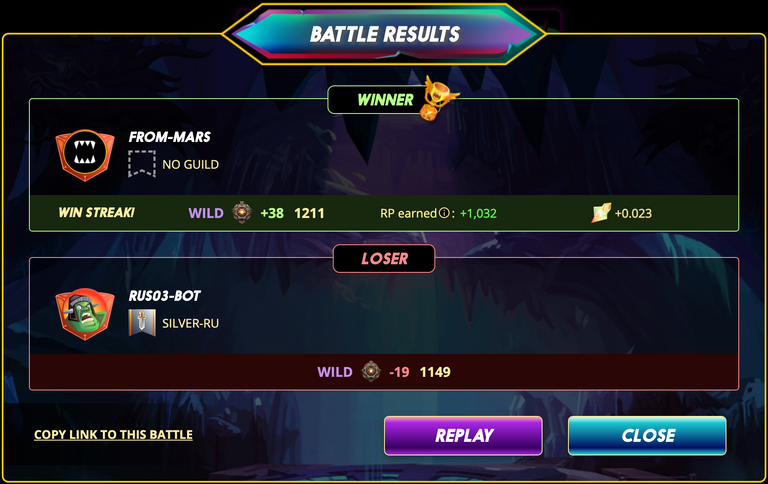 Did my strategy work?
I think my strategy worked well against enemy team. Not sure if the enemy use Water splinter with opportunity monsters and sneakers though. For the magic cards, Rifwting was the bait and it was hard to kill since Scavenger ability made it stronger.
Do I like Cursed Windeku?
Cursed Windeku is pretty good with thorn ability.. I guess. And I used almost every time I play Death splinter.
---
Alright guys.. if you are interested in joining weekly challenge please visit here .
Please have a look at my battle here
you can find how to make banners and canvas here.


If you want to know a bit more about me, please read my introduction post here.


Thanks for viewing my post. Have fun playing splinterlands. Splinterlands ကစားရင်း အမောပြေနိုင်ကြပါစေလို့ .. နောက်နေ့ပြန်ဆုံကြမယ်နော်...
Have a good one.
!Cheers
---
---