Splinterlands Social Media Challenge! Melee Mayhem
Hey guys.. Mingalar par မင်္ဂလာပါ..
I'd like to report a battle with Melee Mayhem rule for this week Splinterlands Social Media Challenge. Melee Mayhem rule allows melee monsters attack from any position. It is an interesting rule that would allow to use all your strong melee cards as if they are range units.
The battle allowed only Fire and Death splinters. Obviously, both team chose Fire splinter with similar line up.
But As I have 0 mana cost Scorch Fiend, I did had more advantage. I also used Antoid Platoon for better defense and I had a hard time choosing between Exploding Rat and Serpentine Spy, but finally I used the monster with Blast in favor of Opportunity ability. Both team used Disintegrator's Demoralized ability to reduce enemy melee attacks. Since it is a must use as it can Demoralize and can attack from any position because of Melee Mayhem rule.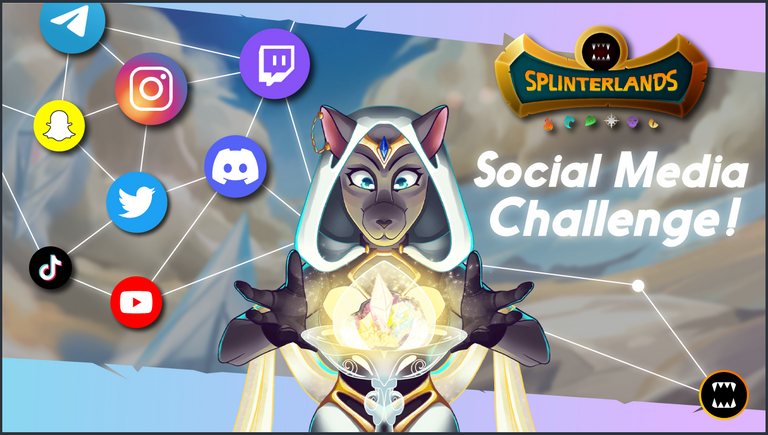 I am not sure this image is as same as the original one, but I recycled it from my previous post.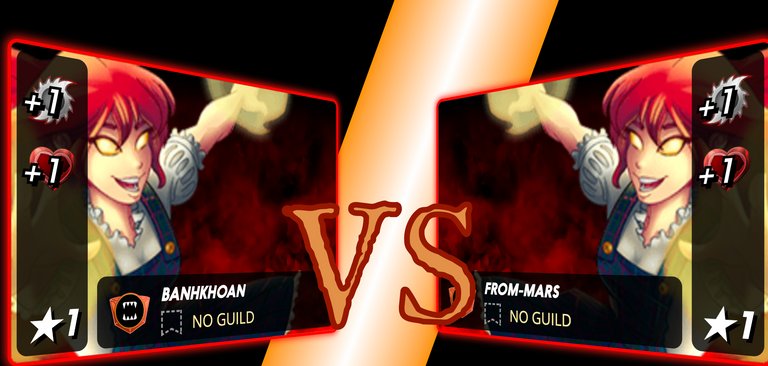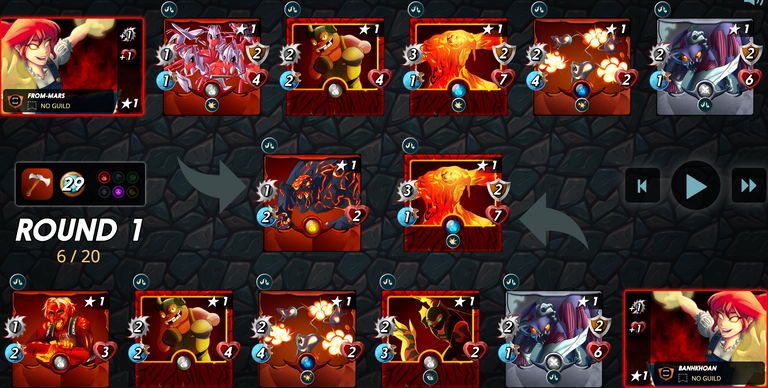 I placed Scorch Fiend at front followed by Antoid Platoon with Shield ability. Antoid Platoon did a good job by Shield ability. Serpentine Spy missed my Exploding Rat which could get killed in a single shot. Was I lucky? Everything was going well and Antoid Platoon got minimum damage.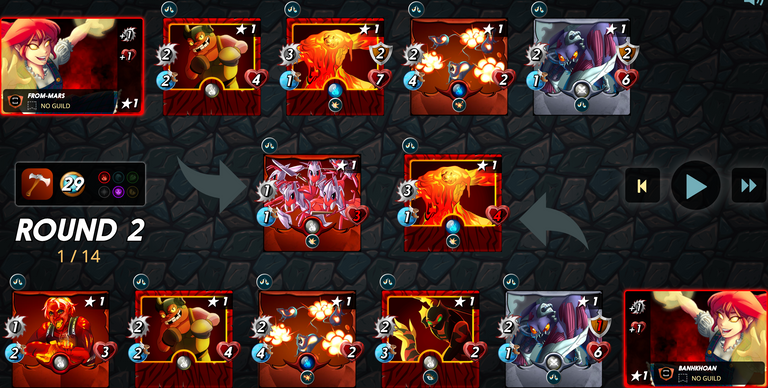 This time my Exploding Rat was spared because Antoid Platoon became lowest health monster and Serpentine Spy targeted it. Exploding Rat took the opportunity and damaged more than 1 enemy. Enemy Living Lava was eliminated in the 2nd round.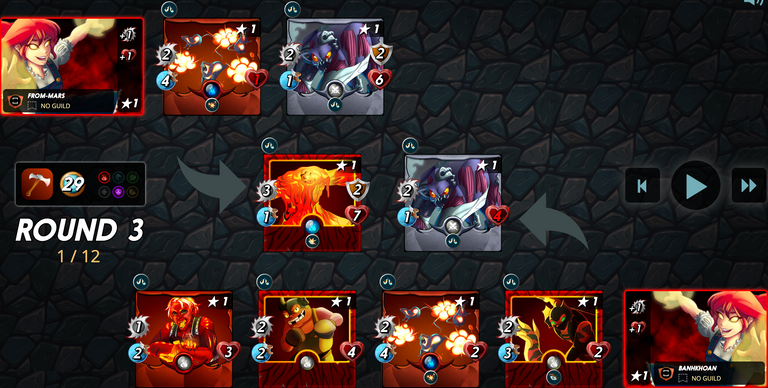 Once again, Serpentine Spy missed my Exploding Rat. As my Living Lava eliminated enemy Disintegrattor, my team became getting back extra melee attack. Enemy Sperpentine Spy got to the 1st place.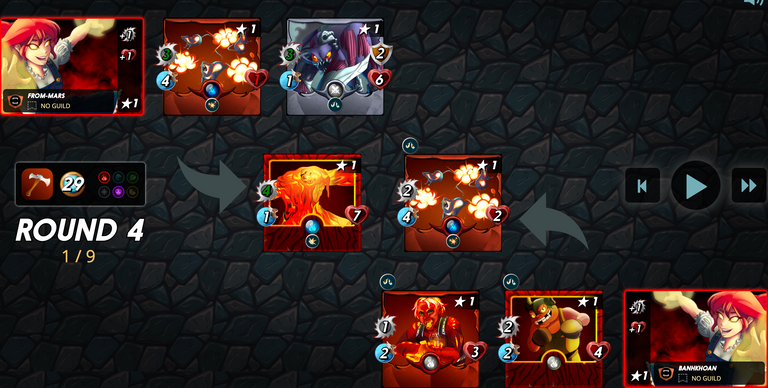 Enemy team didn't have enough firing power to make much damage to the Living Lava.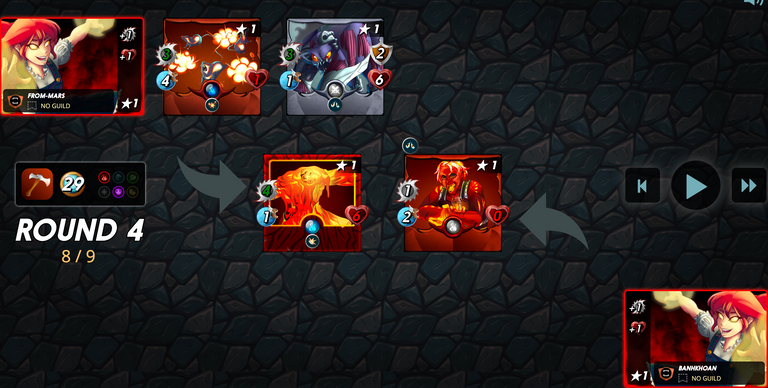 The battle was settled in the round 4.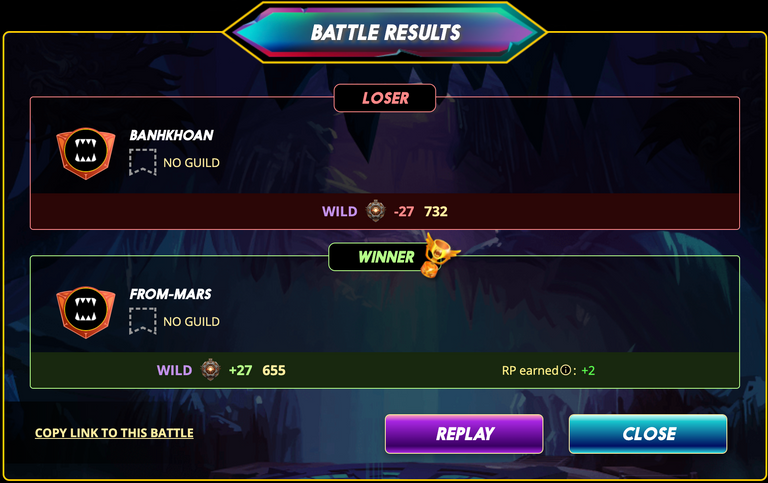 Did my Strategy Worked?
Although it looked like I was lucky and won the battle, after carefully checking the battle again, I still had higher chance of winning the battle even if enemy Serpentine Spy didn't miss on attacking my Exploding Rat.
May be I was right to use Exploding Rat instead of Serpentine Spy, or may be I won because I had extra monster Scorch Fiend.
One thing for sure is Opportunity monsters are sometimes unpredictable as it would attack un necessary target.
Please check the battle link here
Alright guys.. if you are interested in joining weekly challenge please visit here.
Splinterlands is very interesting *Play-to-Earn game and it is really fun.
If you want to join Splinterlands, you can use my referral link here https://splinterlands.com?ref=from-mars .
you can find how to make banners and canvas here.
If you want to know a bit more about me, please read my introduction post here.
Thanks for viewing my post. Have fun playing splinterlands. Splinterlands ကစားရင်း အမောပြေနိုင်ကြပါစေလို့ .. နောက်နေ့ပြန်ဆုံကြမယ်နော်...
Have a good one.
!Cheers
---
---