60 Seconds! ReAtomized Day 34 : Ted Also Came Back..the very next few days later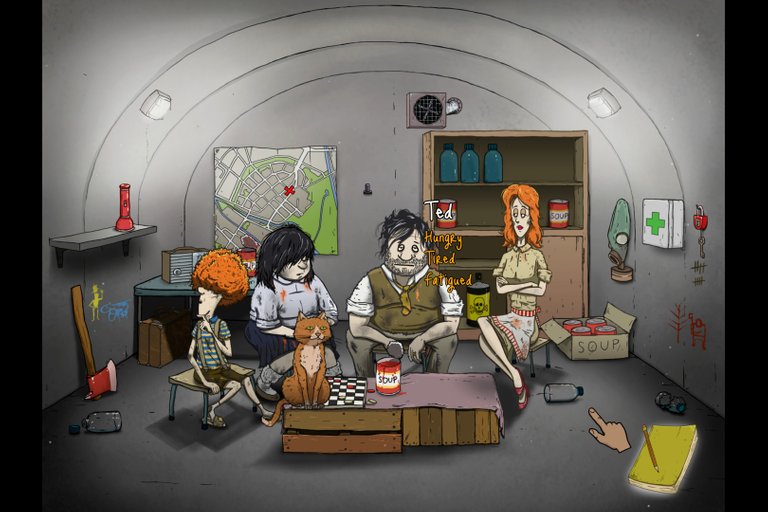 No duh we missed out chance to let the military know where we were at. We had no playing cards....the random ass only item we could use to signal them.
Oh..but Ted is back..yay.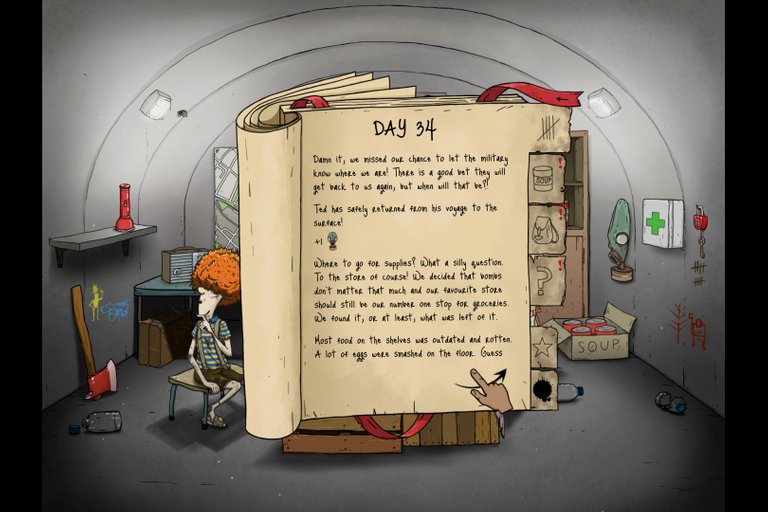 Four cans of soup will go nicely with our other soup and a first aid kit is alway s big plus.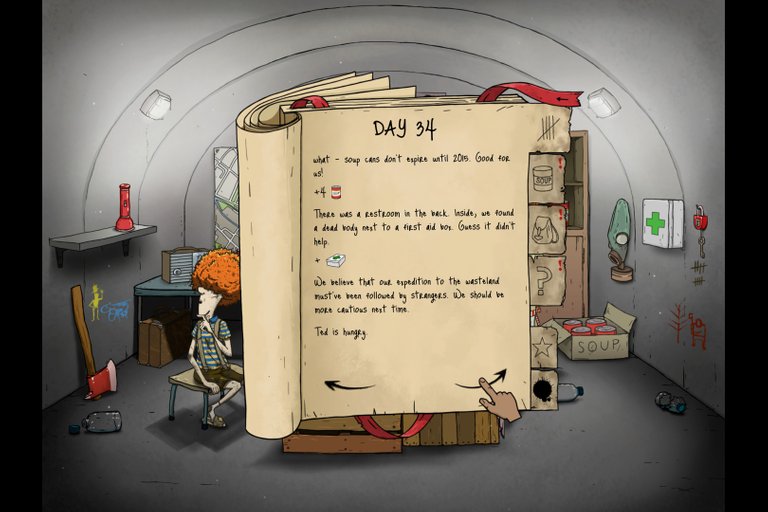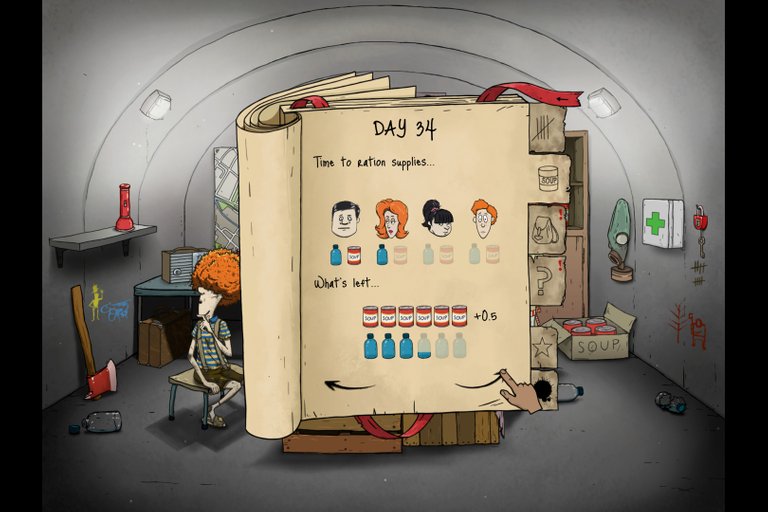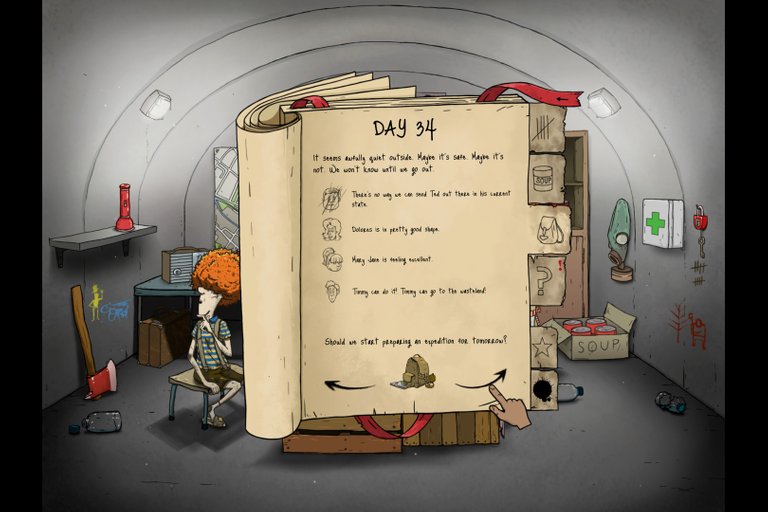 The cat found a suspicious wire sticking out of the ceiling. We decided to follow it.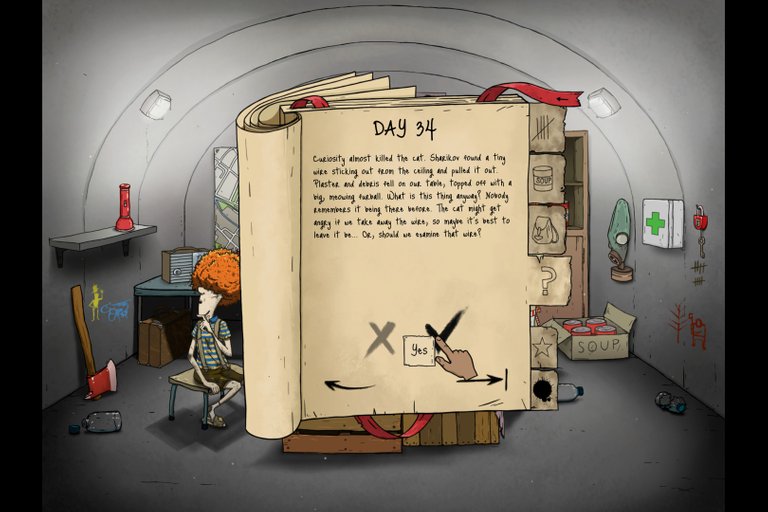 60 Seconds! ReAtomized is a fun survival stragedy game from Robot Gentleman. Grab all you can within the 60 seconds, including you spouse and two kids, and survive until you get rescued or die.
Available on Steam https://store.steampowered.com/app/1012880/60_Seconds_Reatomized/
There is a great selection of affordable survival video games available on Amazon as well. I like to browse for the games I want and add them to a shopping list. Amazon will then send my app alerts when they go on sale. https://amzn.to/3jtPUYj
Follow my OpenSea account https://opensea.io/frugalgamer
👍 Follow @frugalgamer for free game alerts, game reviews, gaming links, and various other gaming posts.
Games I am playing and usernames:
Pokemon Go! - aFrugalGamer (2403 2715 1955)
Arena of Valor - FrugalGamer
Add me as a friend and lets game!
Play Splinterlands join the first blockchain esport and an amazing community of fellow gamers! https://splinterlands.com?ref=frugalgamer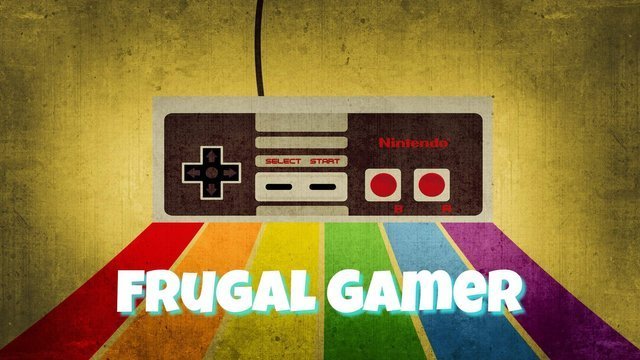 ---
---