DaskOutSunday- Mother's Day Celebration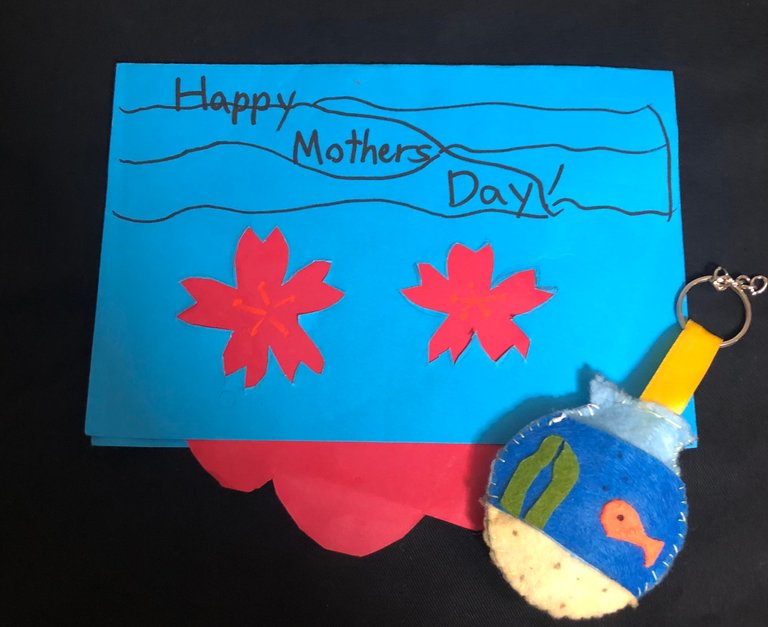 Mother's Day card and key ring made by my son.
Hi hivers and fellow ReggaeJahmmers. This week I'm dashing out food, Mother's Day vibes and some beach vibes.
Lots of respect to parents and guardians in general. On Sunday, many celebrated Mother's Day. I spent most of the day at home but in the late afternoon, went by the beachside with my family. This was super refreshing as we had been a bit sick and were home for days. It was good seeing people and just being in a different environment all together. We had a lovely time. After eating, we watched Olivia and Friends concert on YouTube. @missaj was one of the performers. We saw him "Stir It Up", sing and skank on stage. We enjoyed the video so much. It's a pity we missed the live concert itself.
Happy Mother's Day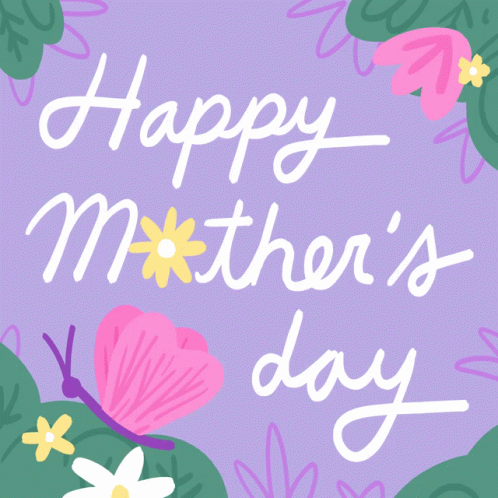 I called my mom on Mother's Day. She was very cheerful and was getting ready for church. I told her how much I love her and appreciate all the sacrifices she made for our family. They're many things she did to make the family happy. Looking back, I don't know how she managed to do so much with very little but hmm…the strength of a woman. This reminds me of Shaggy's song:
Respect to all those who have given birth to, raised and or mothered children. What quality do you like most about your mom or the person that mothered or fathered you? Please share in the comment section below.
My Mother's Day Gifts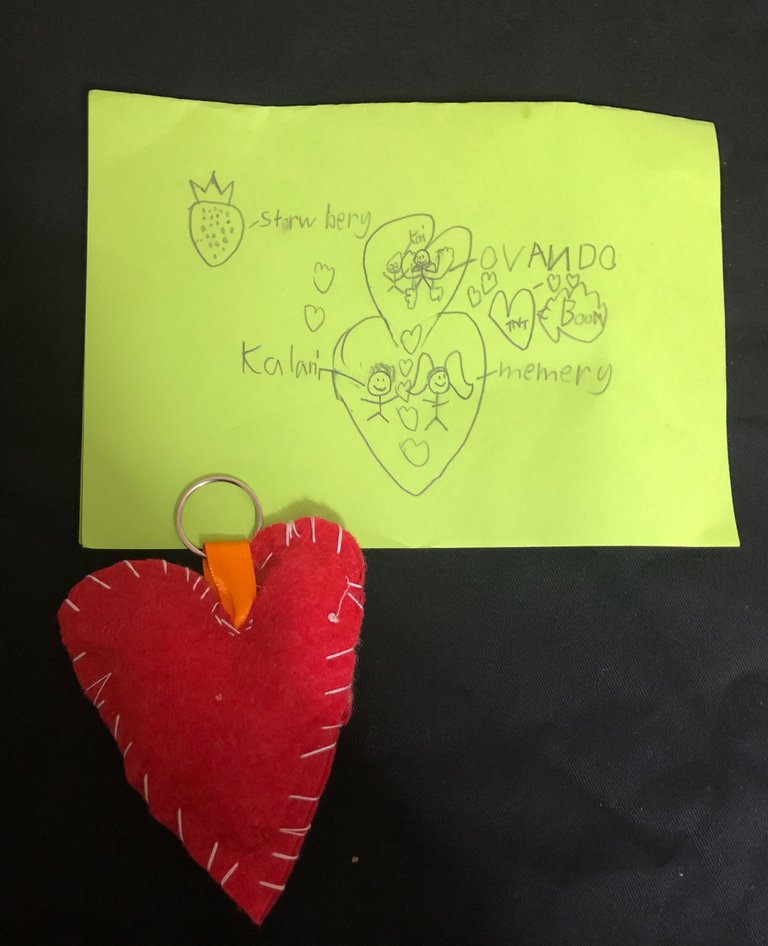 I received handmade cards and key rings from my sons. I love them. One card is blue and the other, green. One key ring was heart-shaped and the other had a kind of fish theme.
I did notice that there was a heart-shaped TNT on the green one. It either means my younger son's love for me is very strong or it may very well mean that someone has been playing minecraft a bit too much. Lol!
Food by the Beach
@bearmol and I picked up some food from a nearby shop and took them to the beach. When we were almost done eating, I remembered to take a pic for this post. At that time, the only food left was some kitsune udon. It's basically uff do in with a kind of fried tofu.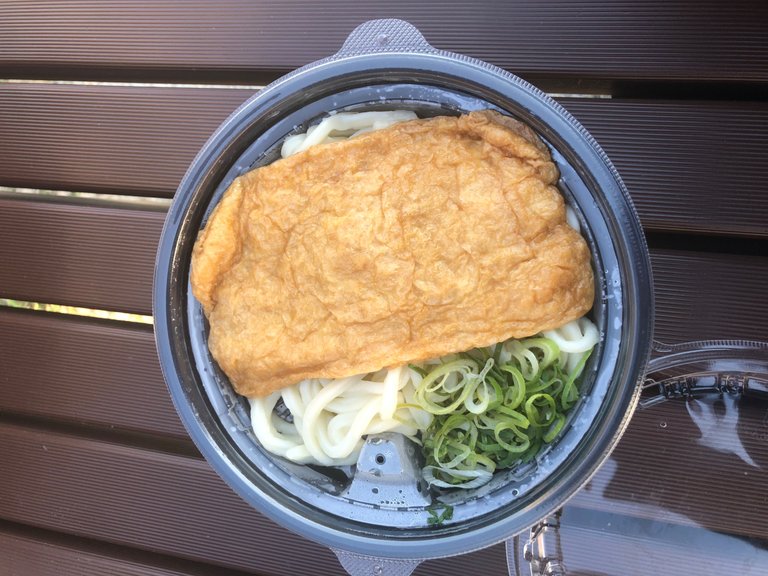 Beach Shots
It was so relaxing being by the beach. The wind, the sea, the sky, the sand. It would have been nice to take several shots. I have a shot of my boys playing in the sand. You can see them in the distance. You can also see a part of the Akashi Kaikyo bridge which is the longest suspension bridge in the world.
I tried to capture the moon but it came up as a little while spec.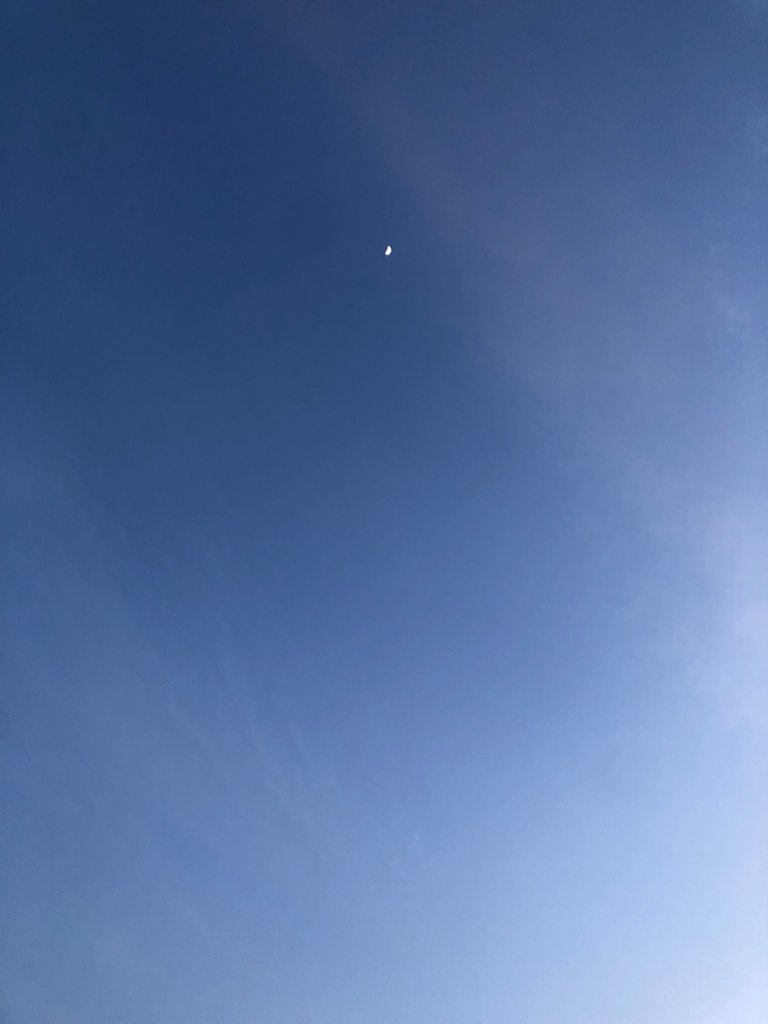 Chilling with a Coconut
Just after leaving the beach, we stopped at a nearby supermarket and picked up two coconuts. Had we thought about it before, we could have had coconuts by the beach. We instead had them at home.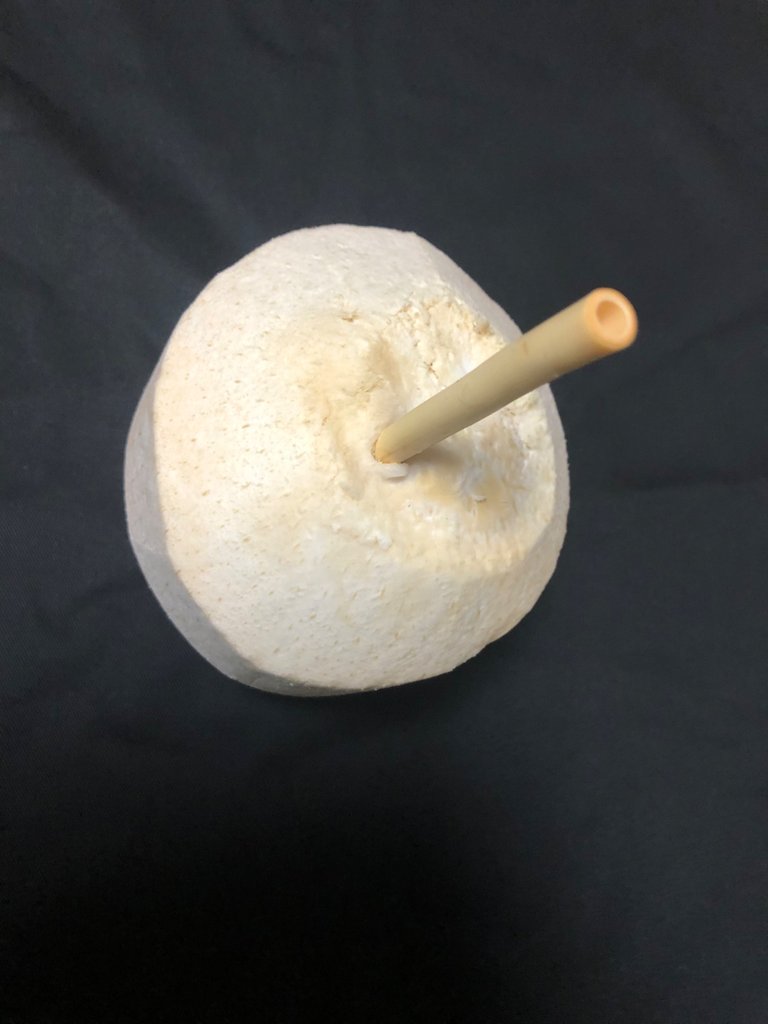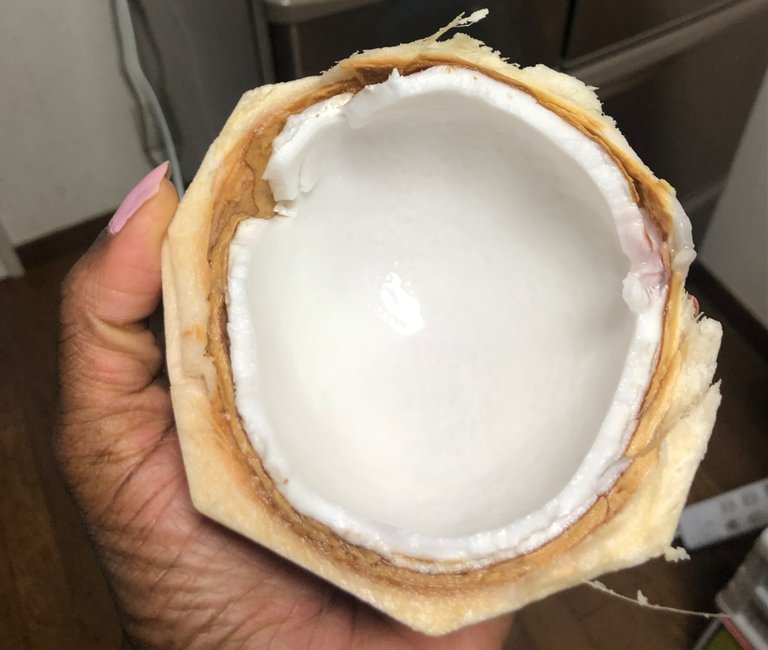 Hoping you had a wonderful weekend.
Here's another song dedicated to mothers. "Mother you serve a pot of gold".

---
---