Fresh Produce at the Supermarket
Hi fellow hivers and members of @foodiesbeehive. In this post, I share with you some fresh produce from the some supermarkets here in Japan. Though the dishes we make are often combinations of several food items, the fresh fruits and vegetables sections of supermarkets are where we can locate some of the healthiest foods.
Arrangement of Fresh Produce
The way in which produce are arranged can be appealing to customers. I particularly took these photos because I realized that the staff did put much focus and thought on having the fruits and vegetables well-presented. They are beautiful.
With such layouts, I think customers too, take the items up in an orderly manner. Imagine taking an item from the bottom of a pile and then it all crashes. These kinds of set ups maybe encourage us to take items from top-down.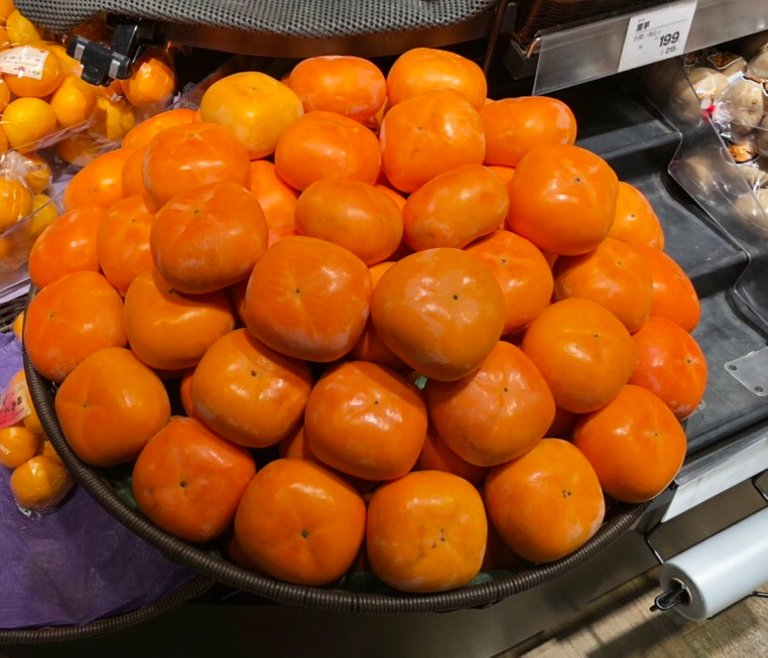 Persimmons- though a few may be seen at the supermarket in winter, autumn is the prime season for these fruits in Japan. There are different types. These pictured here are sweet but there's a tart type that's becomes sweet after they are dried. It's common to see that type hanging on lines or by doorways especially in the countrysides.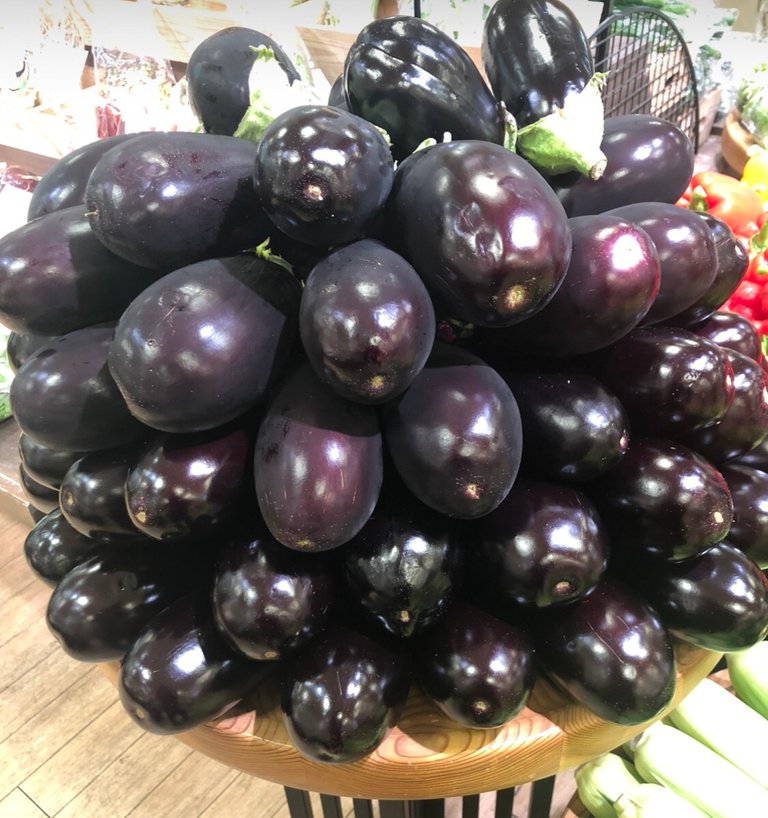 Eggplant- I see eggplants in summer and in autumn. The white ones are not as popular as these pictured above but I sometimes see them on the shelves. Eggplants are sometimes used for pickles but also in several dishes. I enjoy them steamed with grated ginger and soy sauce.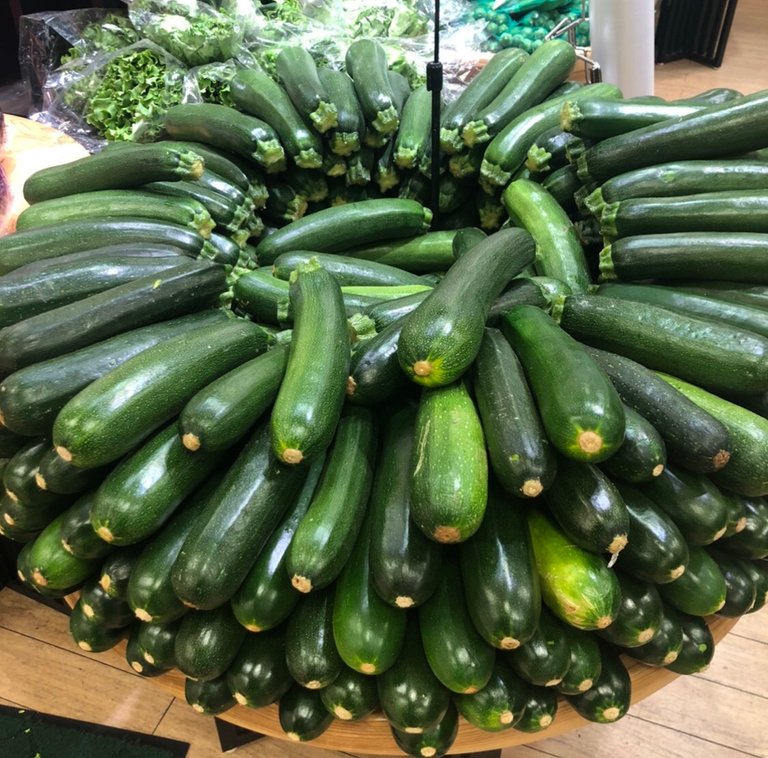 Zucchini- I don't often see zucchini in Japanese dishes and I only sometimes see them at the supermarket. that could be because I hardly use them myself. I should try some zucchini dishes.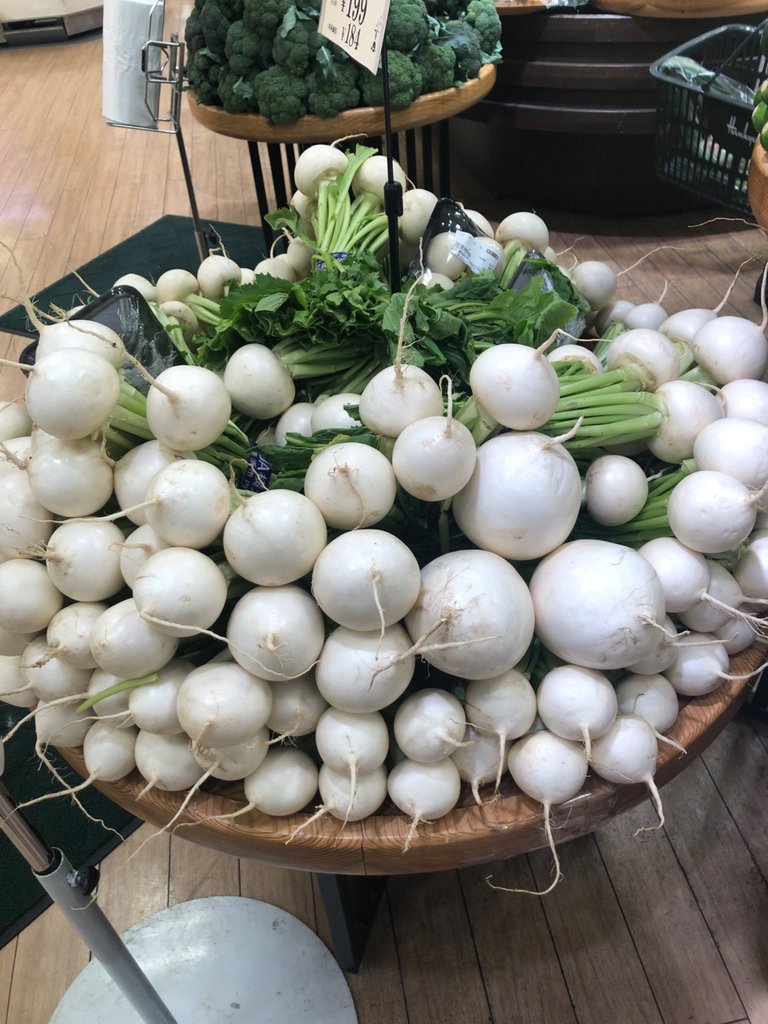 Turnips- I remember hating turnips as a kid. My mom would put them in soups and I'd eat everything else. It would take forever for me to have just a piece. I don't often see them like this at the supermarket but they are often used for pickles.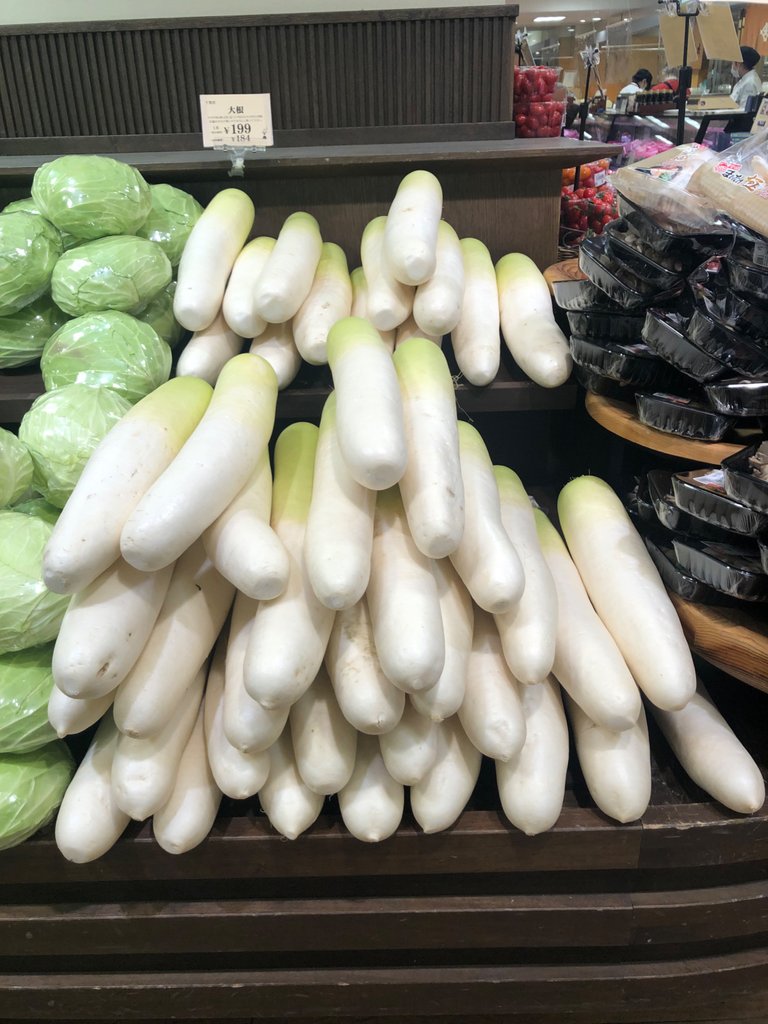 Radish- I first saw this kind of radish here in Japan. I remember getting two from my neighbors. They were so long, so big, so heavy that my hands trembled to hold both. They are widely used in Japanese dishes. They are often used as pickles, in soups and are often grated and used with sauces. One radish goes a long way.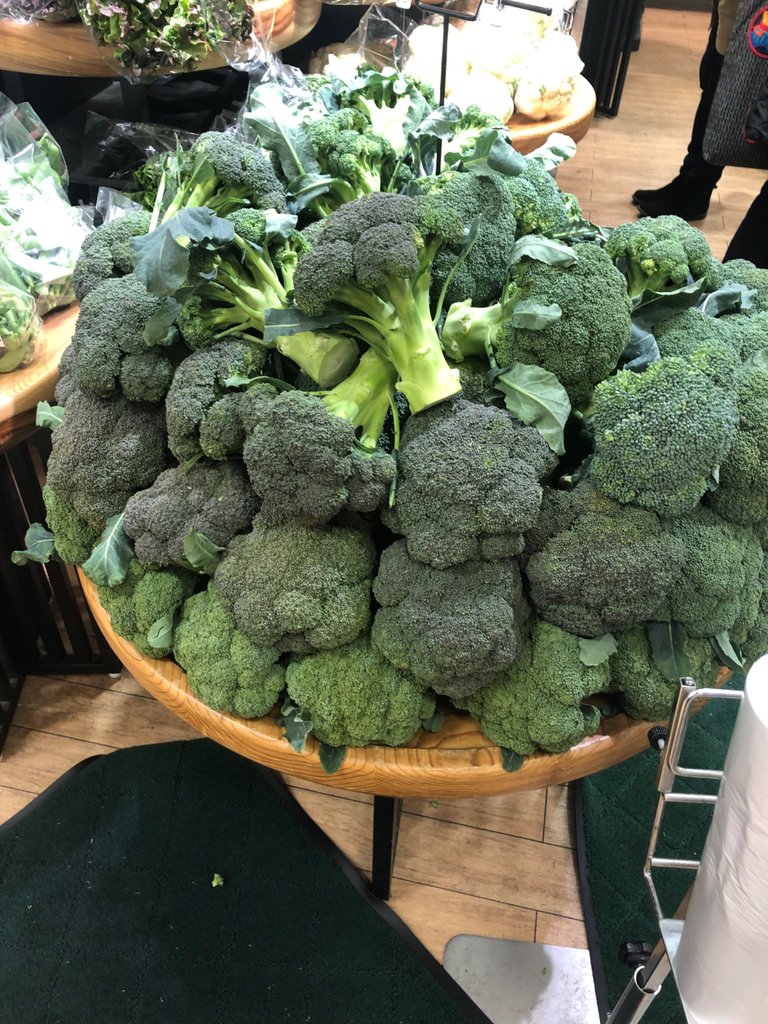 🥦 Broccoli- my son calls them "little trees". They are commonly found at the supermarkets.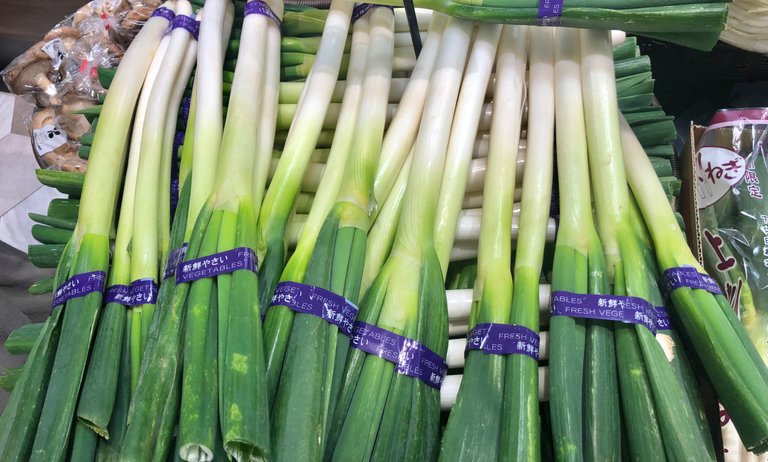 Japanese Bunching Onion/Stone Leek- These are big, long and kind of sweet. I enjoy using these in soups. When sautéed, they are delicious as well.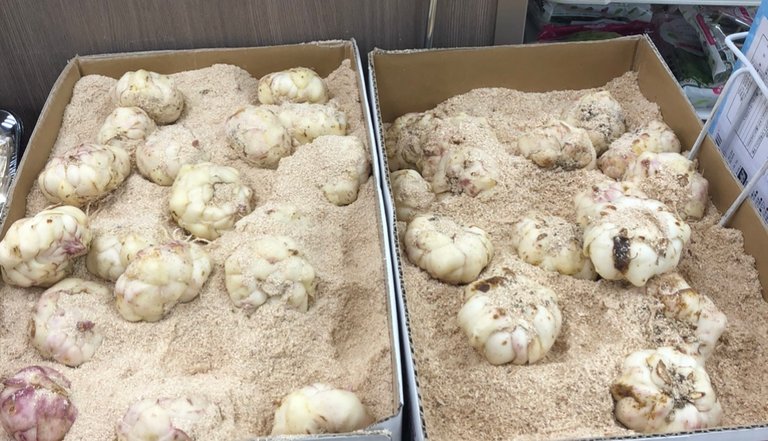 Yurine(lily bulbs)- When I saw these, I didn't know what they were. I have never bought, eaten or used them. They are called "yurine" in Japanese. I did a search and read that they are grown in China and in Japan and can be eaten raw or cooked. Apparently they're a good source of potassium and help to prevent high blood pressure. Please see the link below for such information and more. I'm planning on trying some the next time I see them.
https://specialtyproduce.com/produce/Yurine_9594.php
Have you ever eaten these? How do you prepare them for your dishes? Do you often eat them raw?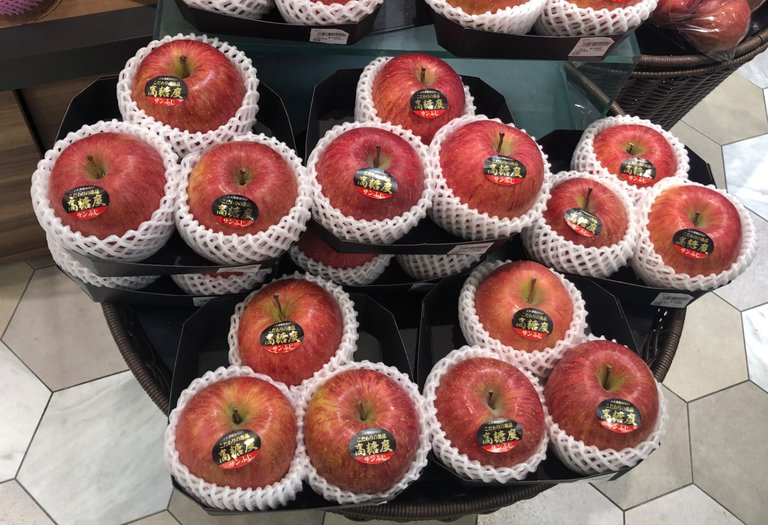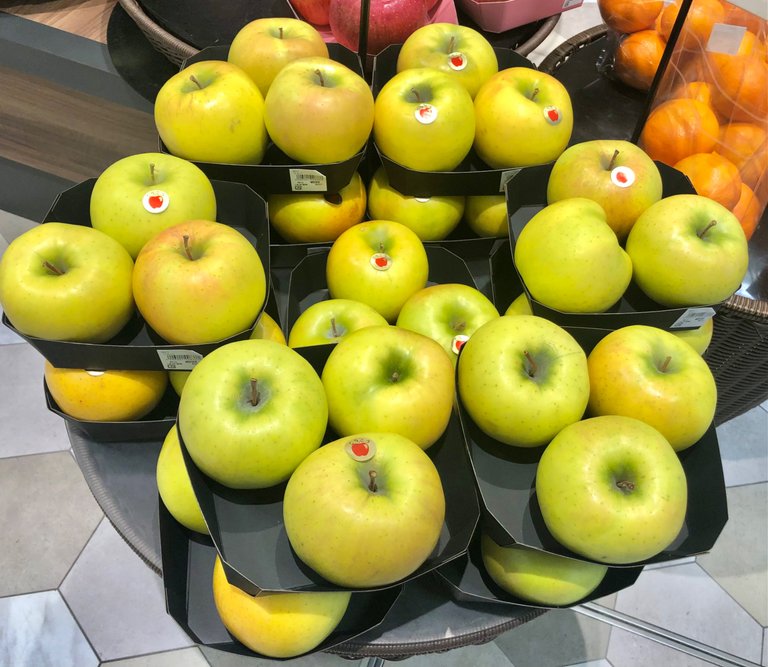 Apples- Though early winter seems to be the best season for apples, they can always be found at the supermarket. I would love to do apple-picking but it's more common in northern regions of Japan.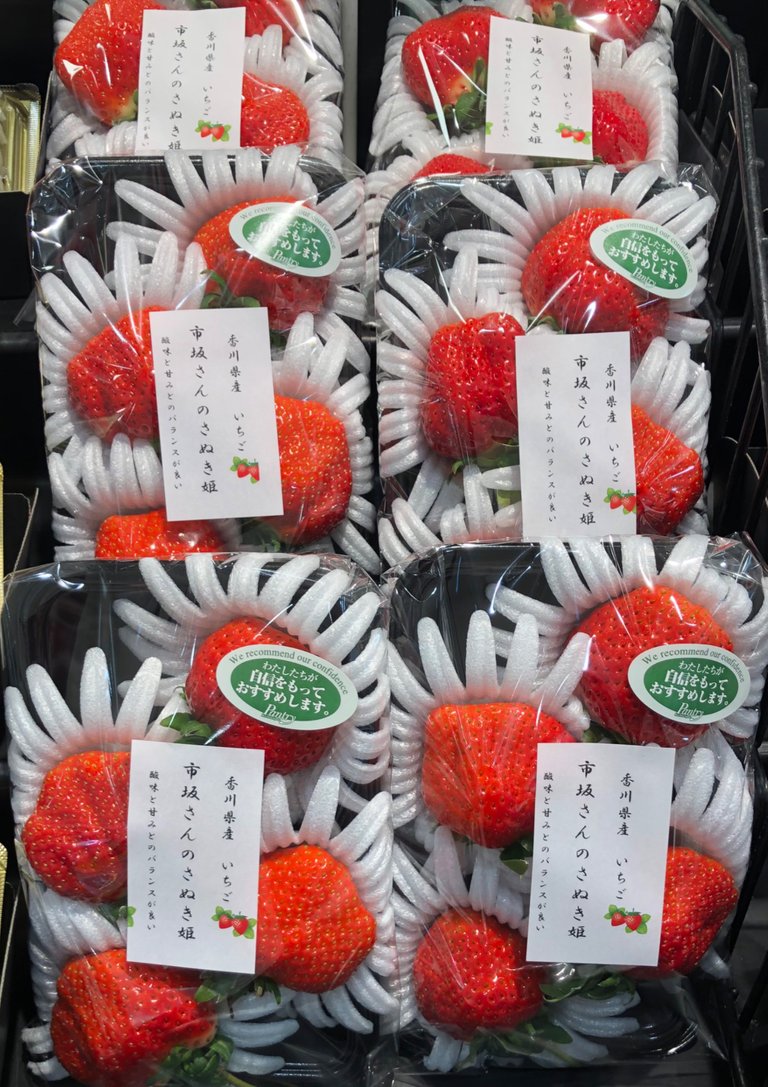 Strawberries- Many varieties are cultivated in Japan. The season starts from about December and goes through to spring though there are some varieties in summer as well. Strawberry-picking is popular at farms and greenhouses. At some locations, customers pay a certain amount for "all-you-can-eat" within a particular time frame. I never buy imported strawberries as the quality of Japanese strawberries are very good.
Growing my own and in larger quantities, is what I'd like to do.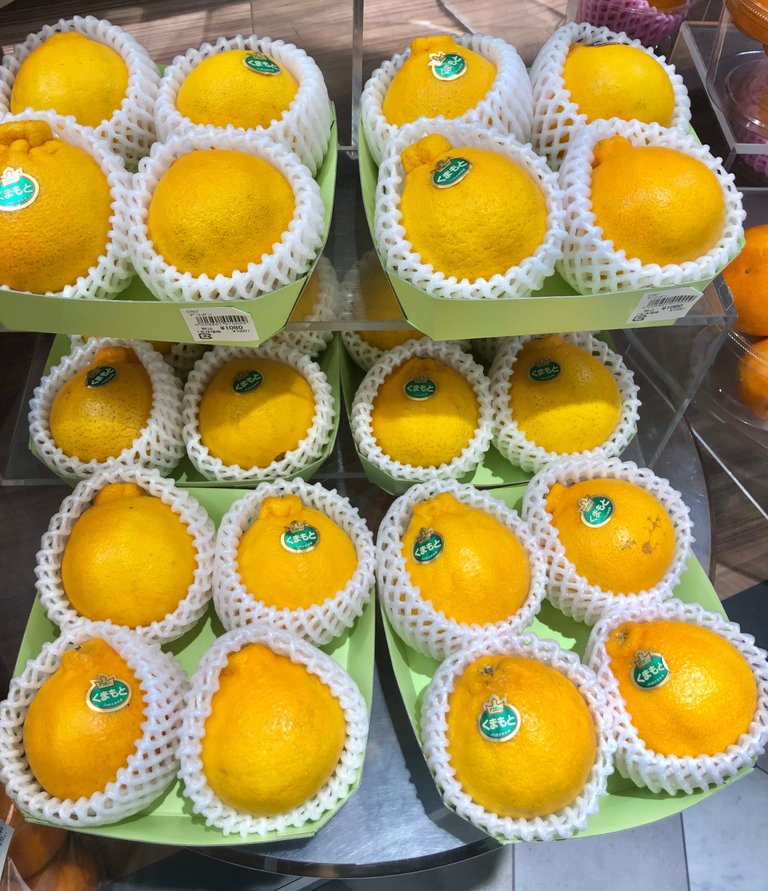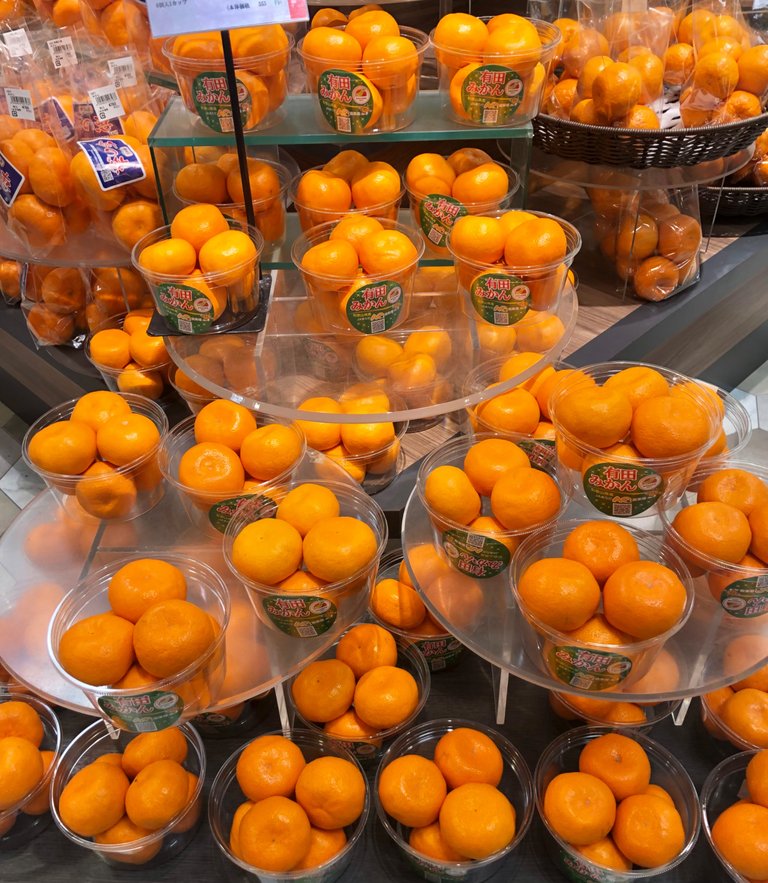 Oranges- I see many varieties of oranges as well. The ones pictured directly above are called "mikan". They are mandarin oranges and winter is the prime season for them. It's common to sit by a "kotatsu",a warming table and have chats while eating them. It's one of my images of winter in Japan.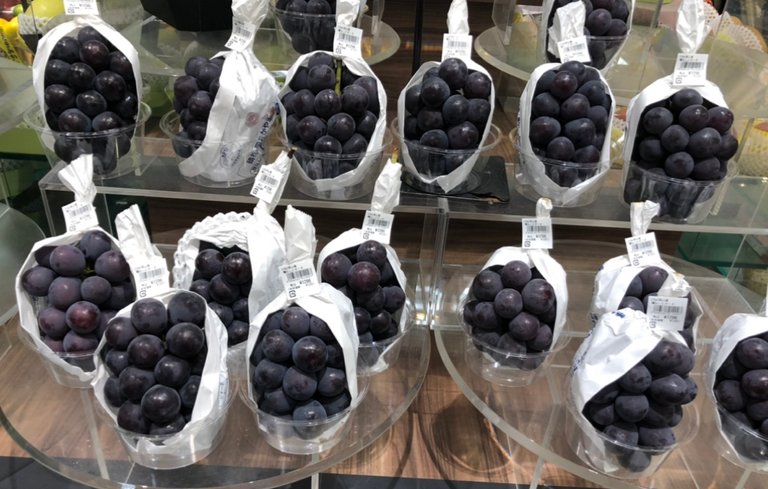 Grapes- there are many varieties in Japan. Some are expensive and some are more affordable. The cost may depend on the variety of grape itself, the area they're from and the season in which they are being sold. At the early start and ending of the seasons, the prices tend to be higher. Each bunch here (pictured above), costs about twelve dollars (USD) which is equivalent to over 1200 yen. Grape-picking is a popular activity in early autumn.
It's always interesting to see the variety of fruits and vegetables being sold at supermarkets or markets in general.
Thank you for reading my post. Please let me know about produce found at markets in your area. Have a lovely weekend. 😃
---
---