McDonald's Tea and Drink Specials in 🇯🇵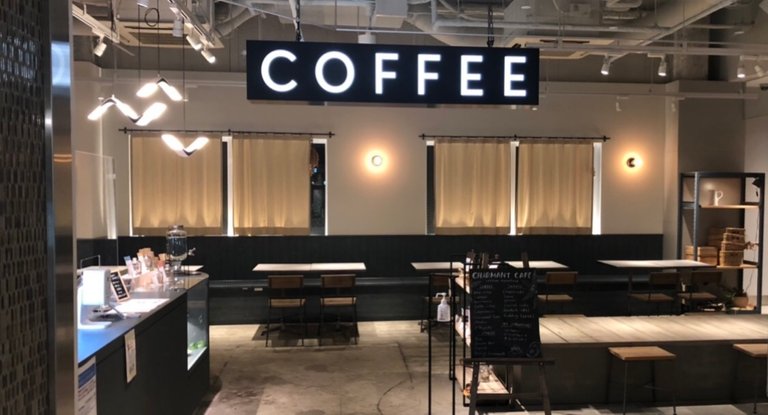 Open coffee shop on the 6th floor of a building.
Hi fellow hivers and members of CinnamonCupCoffee. How are you?
I recently met up with a friend. We had a meeting on the 6th floor of a building. We took the elevator up. As the doors opened, we were greeted by an open coffee shop. There were no doors, no borders. I thought of how accessible it was. Though there were several other shops on the same floor, I could see how such convenience could lure guests in. The "coffee" sign was big and clear. It almost lured us in but we had a meeting at a different location. The concept is interesting. I was able to take a shot after our meeting, when the shop was about to close and I didn't have to worry about snapping customers.
Tea and Drink Specials at McDonald's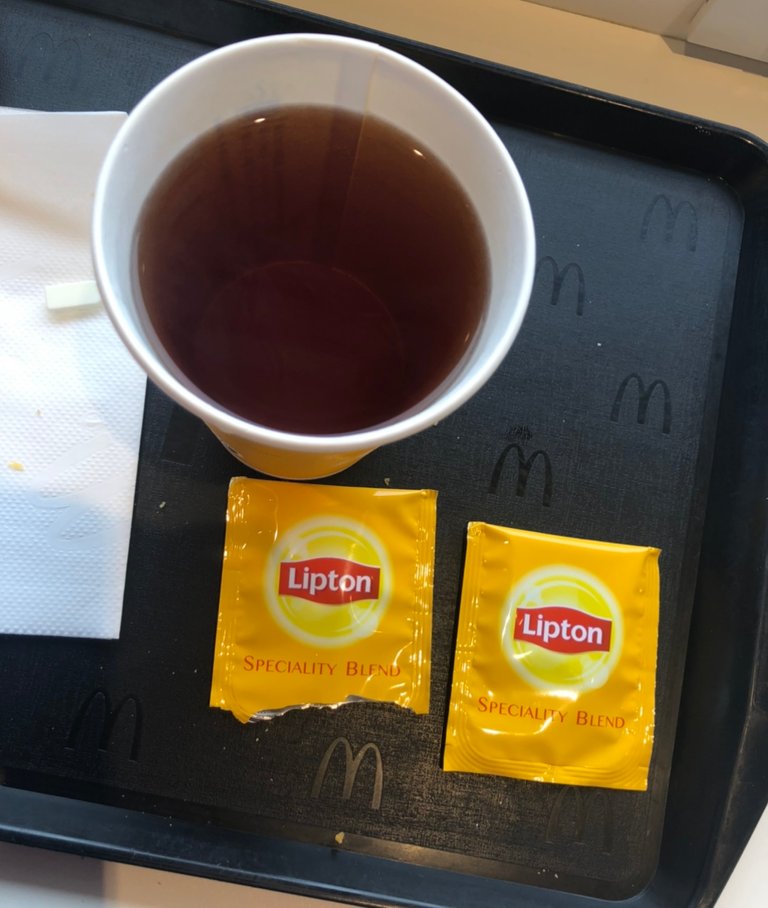 Two packets of tea served at McDonald's.
In this particular post, I want to write about tea and drink specials at McDonald's. I occasionally stop by McDonald's for breakfast and a cup of tea. Whenever I order tea, I'm usually given two packets of Lipton. To me, one packet is enough. It makes me wonder if there is surplus or if the quality of tea is actually good enough.
Is this practice of serving two packets of tea universal at Macdonald's?
Drink Specials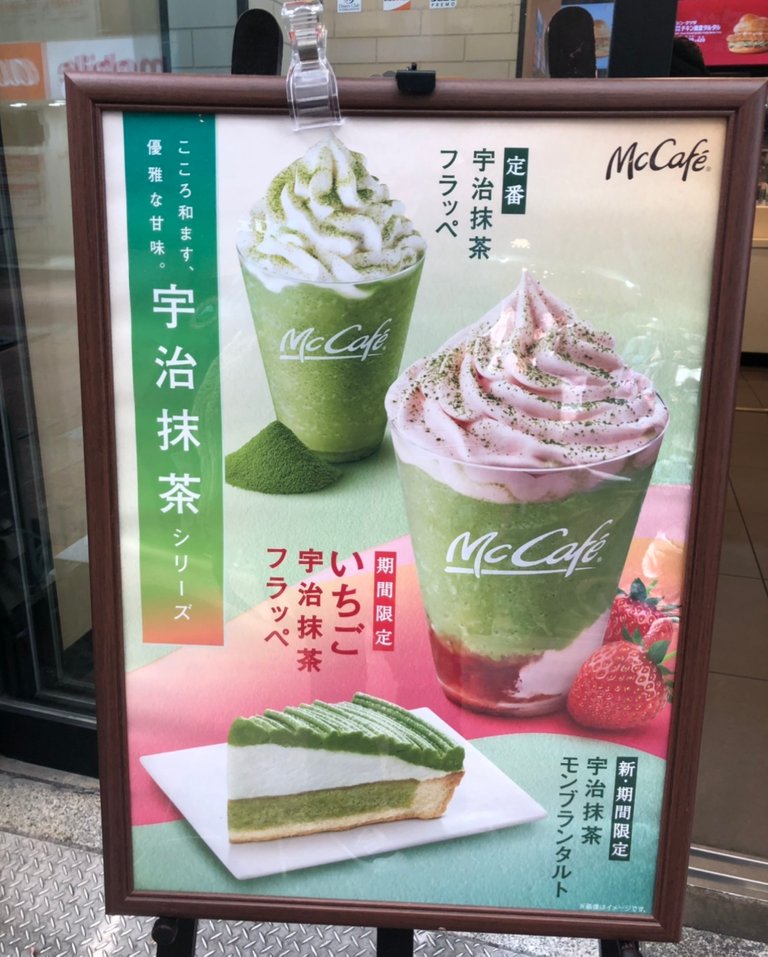 Uji Matcha Frappe and Strawberry Uji Matcha Frappe, Montblanc Tart
In Japan, coffee shops, restaurants and food establishments in general, tend to do well at advertising their food and drink specials. One thing I really enjoy doing is literally looking at the drink specials. It's exciting to see the offerings especially as seasons change. Yes, there are times I give in and get my self a special but I'm usually satisfied by just taking a snap of them. Above and below, are some Uji matcha specials offered by McDonald's.
Uji is located in Kyoto, Japan and is said to be the place where matcha was born. High quality matcha can be found in that area. These Uji drink specials would attract any matcha-lover.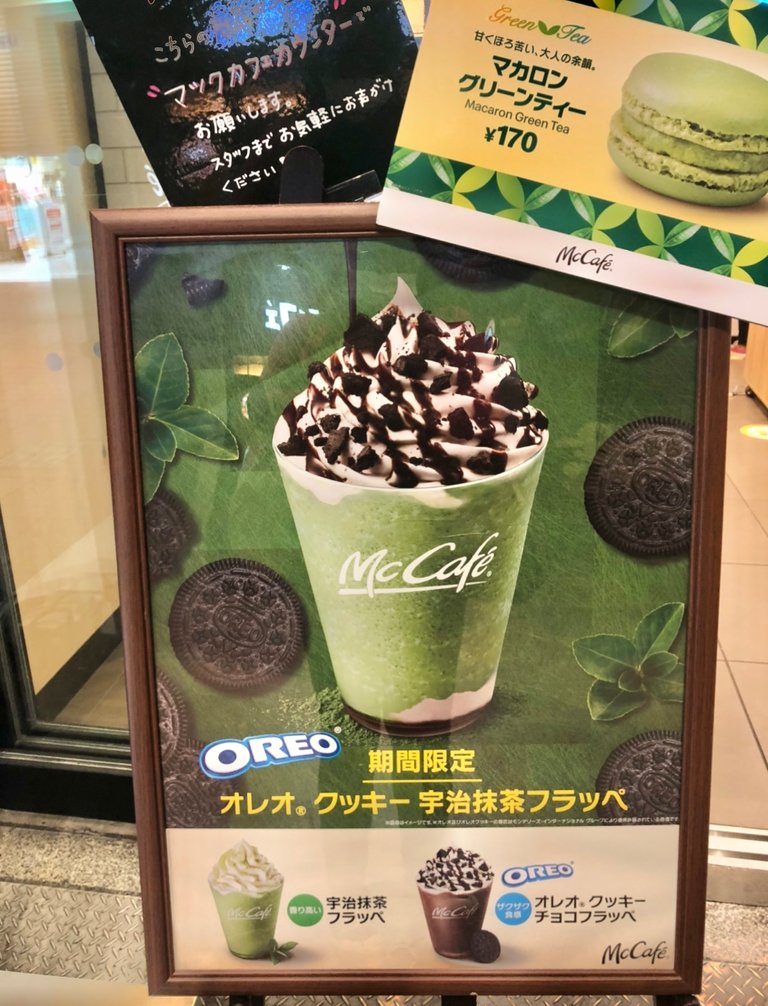 Oreo Cookie Uji Matcha Frappe, Oreo Cookie Chocolate Frappe, Green Tea Macaroons
Which of these specials would you order?
Have a wonderful week. 😃
---
---