Thick Crust Watermelon Pizza 🍉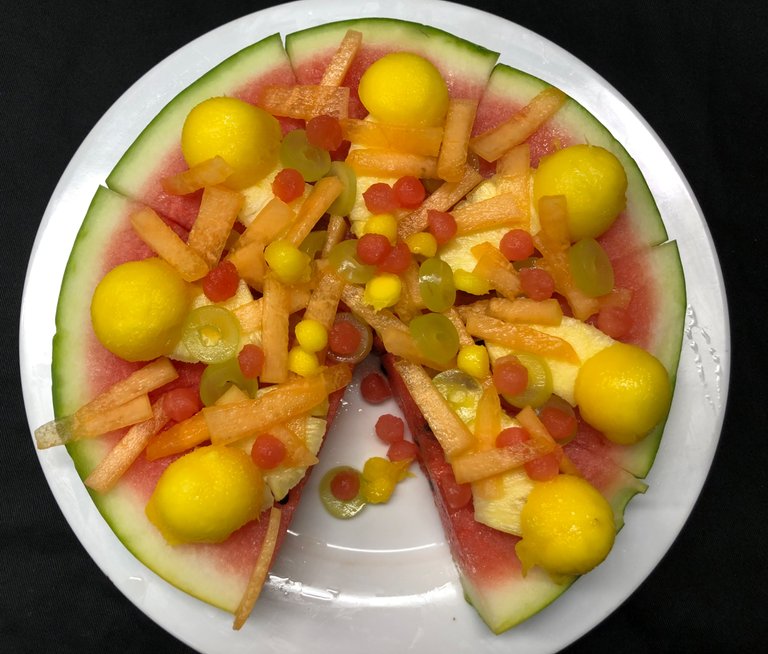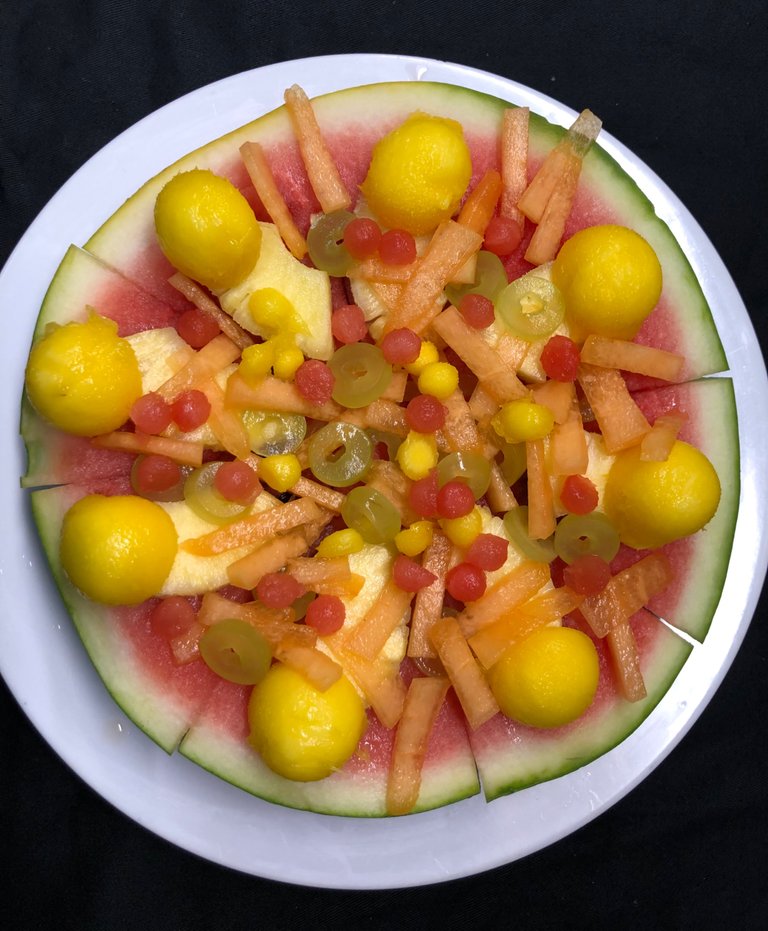 Hi Foodies. I hope your weekend is off to a great start. Mine has been fairly relaxing though today will be busy.
Pizza Anyone?
Who doesn't love pizza?
They are delicious and it's fun choosing different kinds of crusts and toppings. I was inspired by a friend to make a watermelon pizza. I was totally up for it as it's perfect for this hot weather. It adds some juiciness to the season.
Choosing the Crust
Have you ever opted for a thin crust pizza and and after eating wondered where it went? While they're good they're not as filling. So for this this pizza, I chose a thick crust.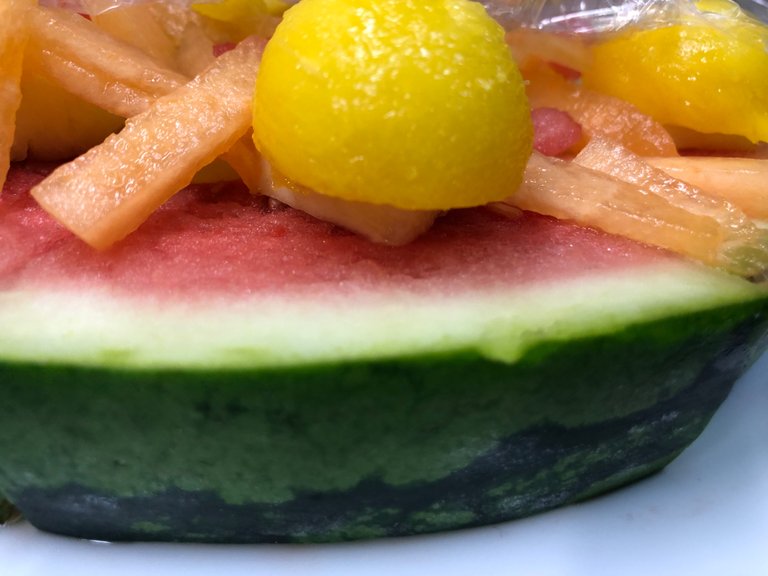 Thick crusts are more filling, better for keeping the pizza in tact, more juicy and have a bit more nutrients.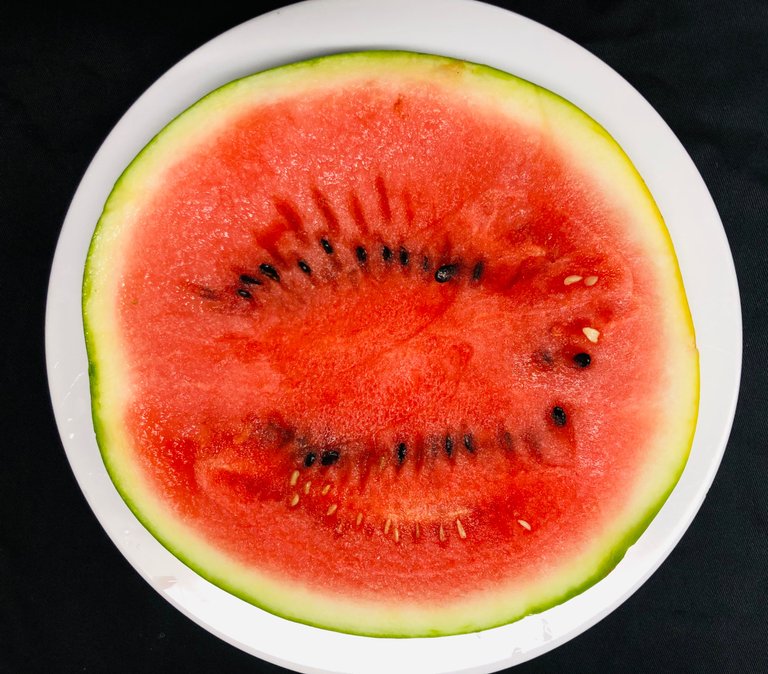 Thick crust, medium-sized pizza (base)
Preparing the toppings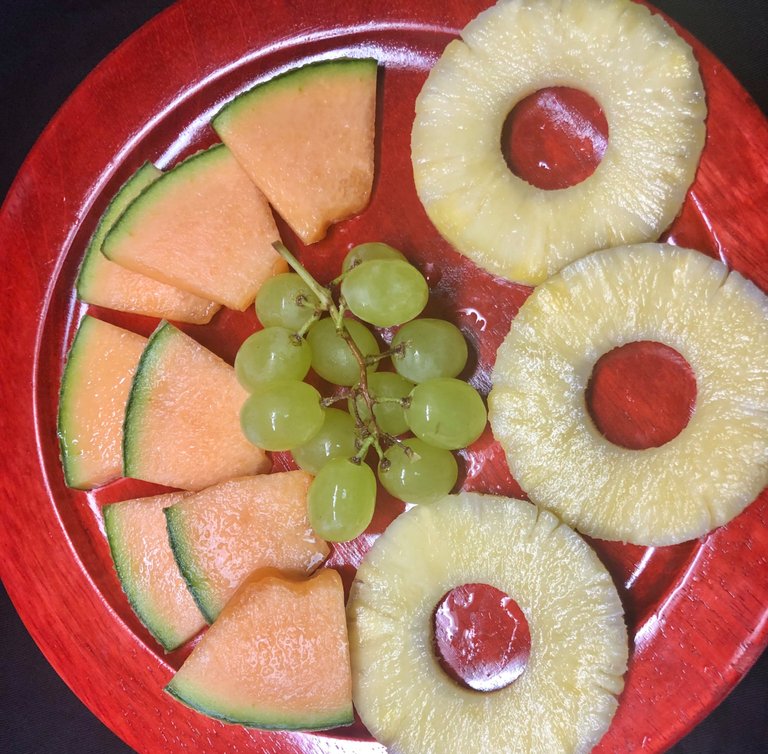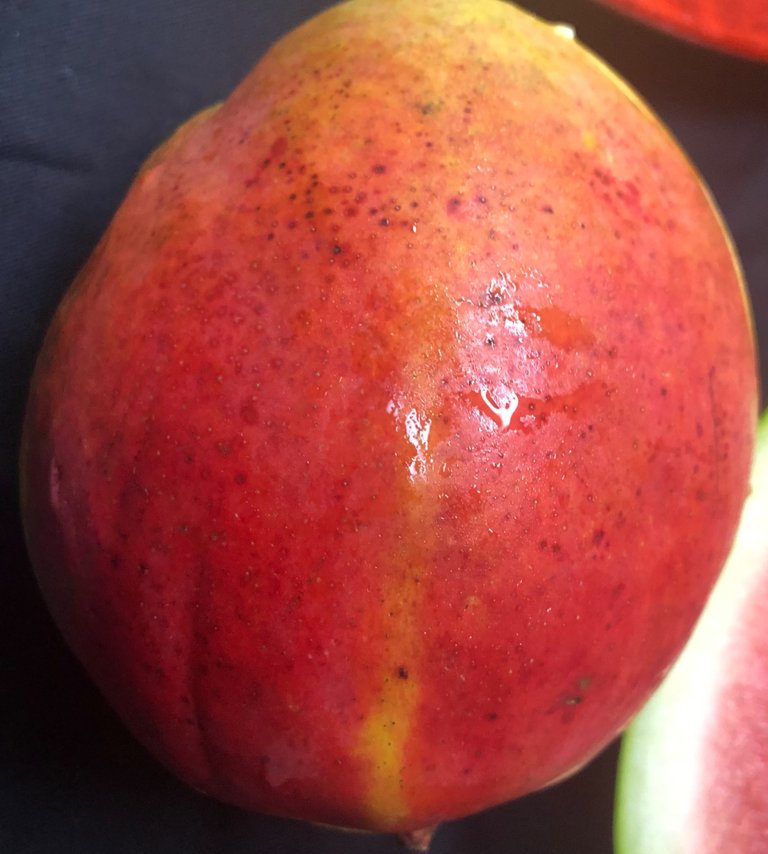 While the base of the pizza requires just a thick slice of watermelon, the toppings require a little more time for preparation.
Ingredients:
thin slices of cantaloupe 🍈
few round slices of pineapple 🍍
green grapes 🍇
mango 🥭 (2 halves)
bits of watermelon
Equipment/Utensils:
cutting board
knife
fruit ballers (2 different sizes)
small cutter for pitting the grapes.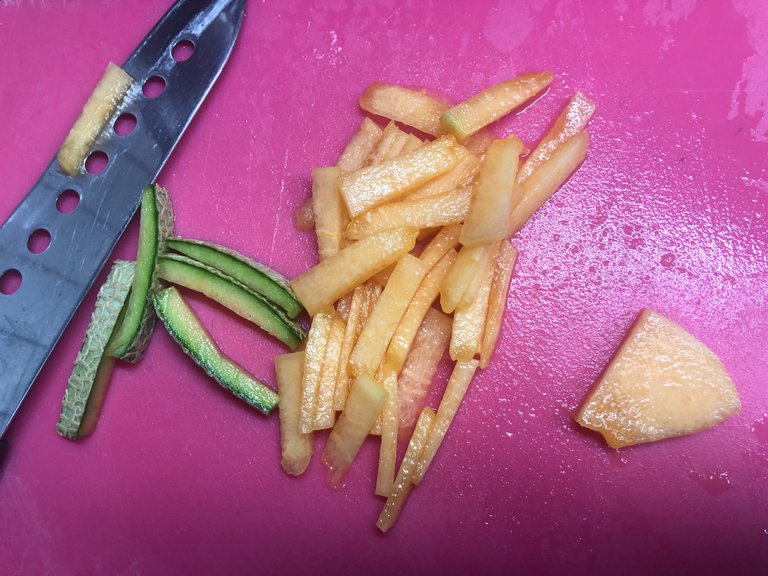 Preparing shredded red cheddar by making longitudinal cuts from the cantaloupe.🍈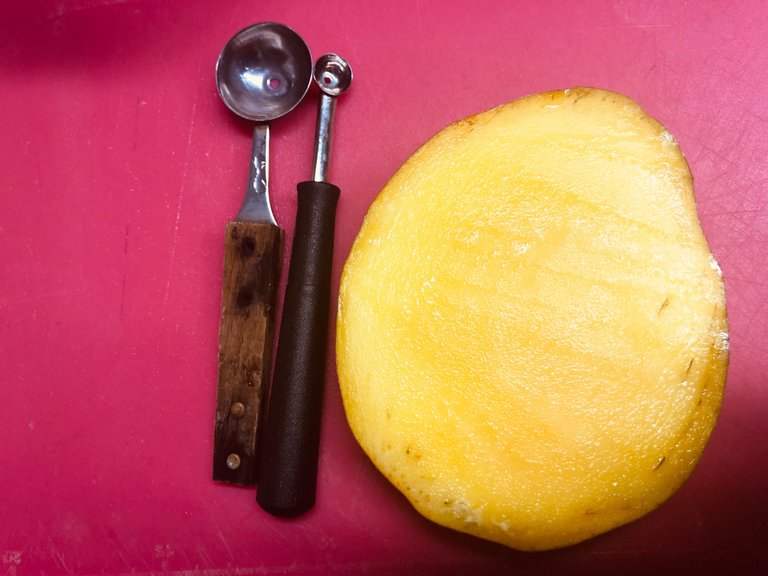 To make balls of yellow mozzarella and sweet corn, two ballers of different sizes were used to scoop the halves of mango. 🥭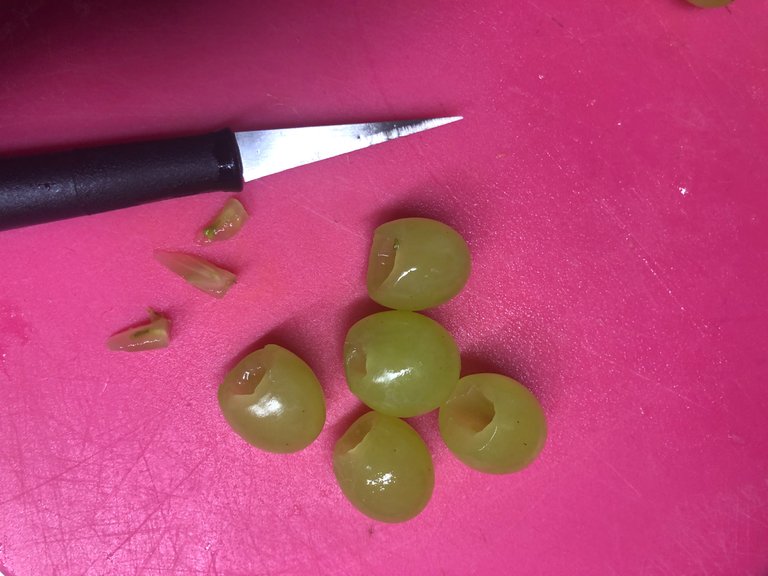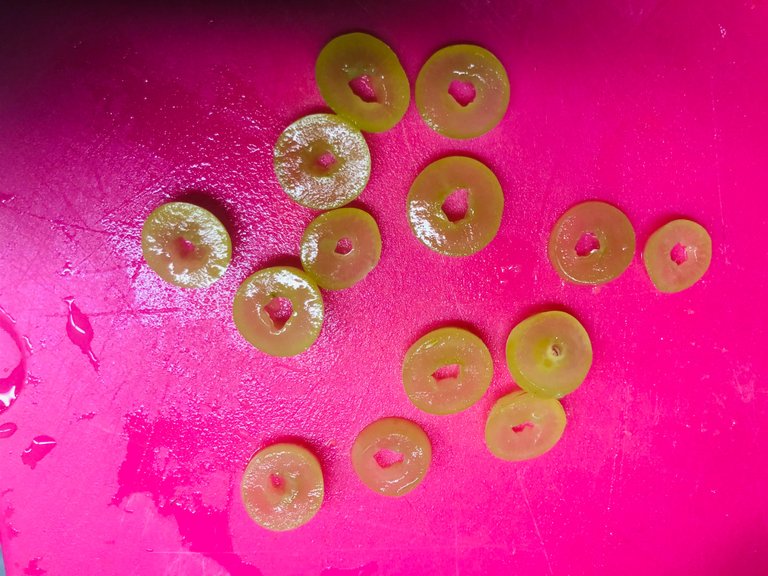 The green olives were pitted using the small cutter and were then cut in slices.

Each pineapple slice was cut into four pieces.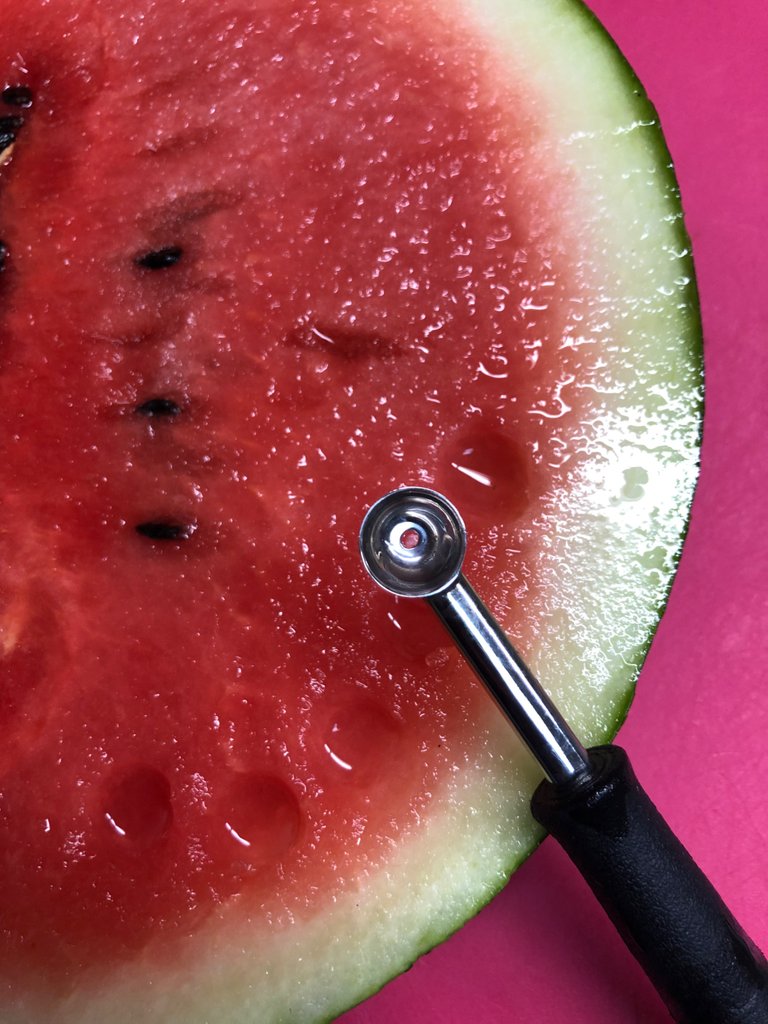 To prepare the bacon melts or balls of red bell pepper, the small baller was used to scoop the melon.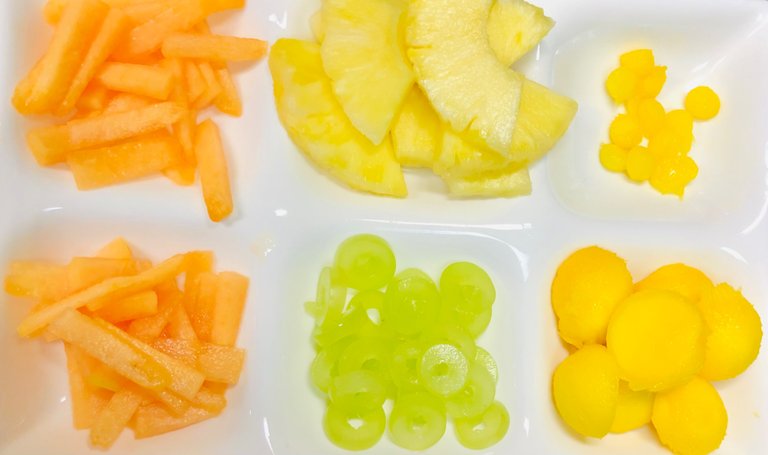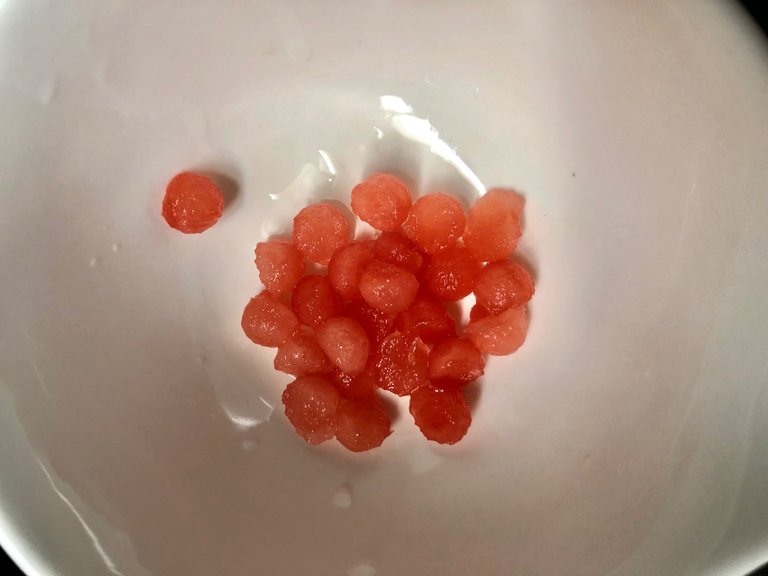 Toppings are ready.
Adding Toppings to the Crust
The beauty about this pizza is that there's no baking time. Before adding the toppings, the crust is cut into eight slices. First the pineapple slices and balls of yellow mozzarella are added. The olives, red cheddar, sweet corn , bacon melt and balls of red bell pepper are adequately spread across the crust.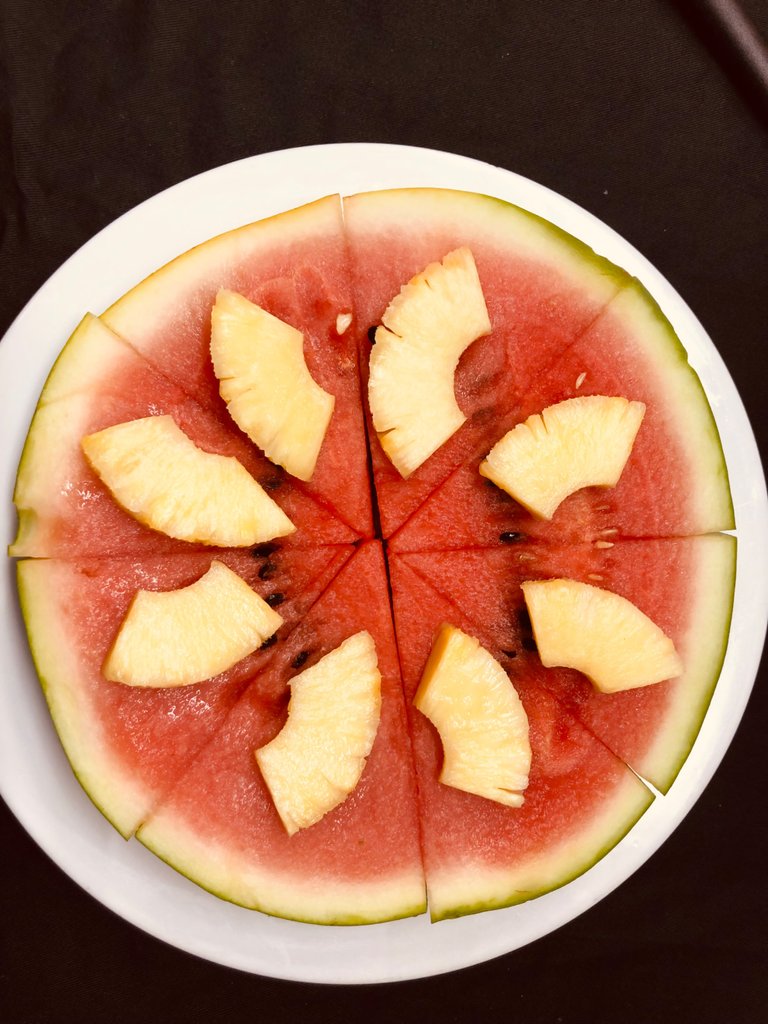 Pineapple added to the crust.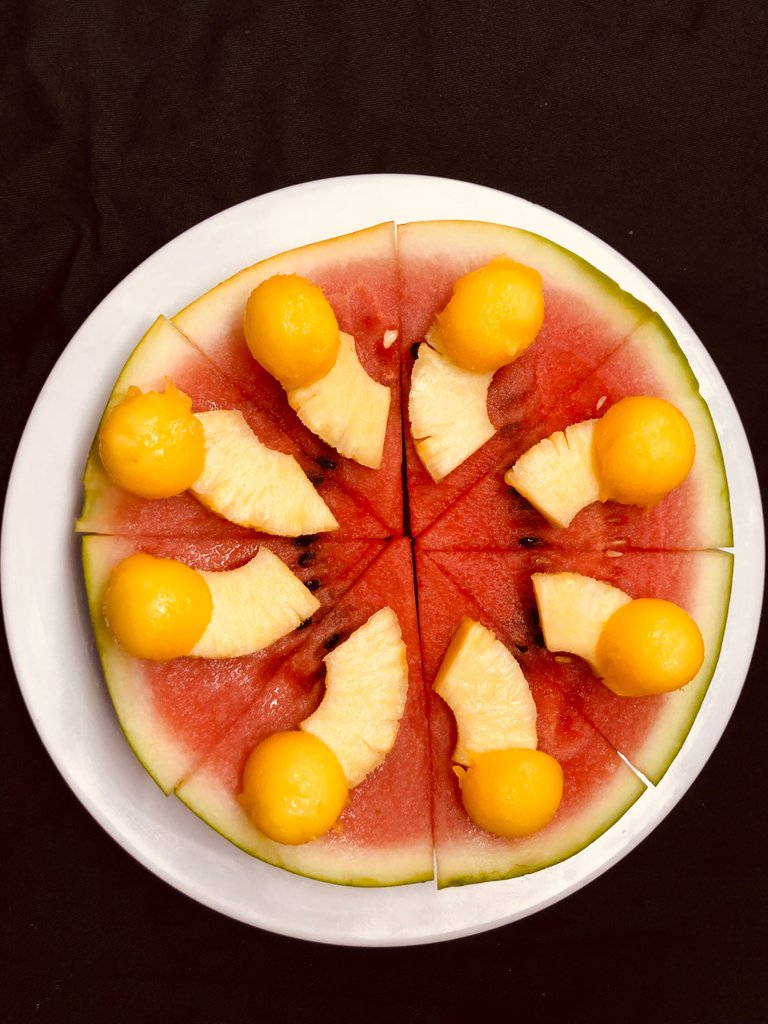 Yellow mozzarella is added.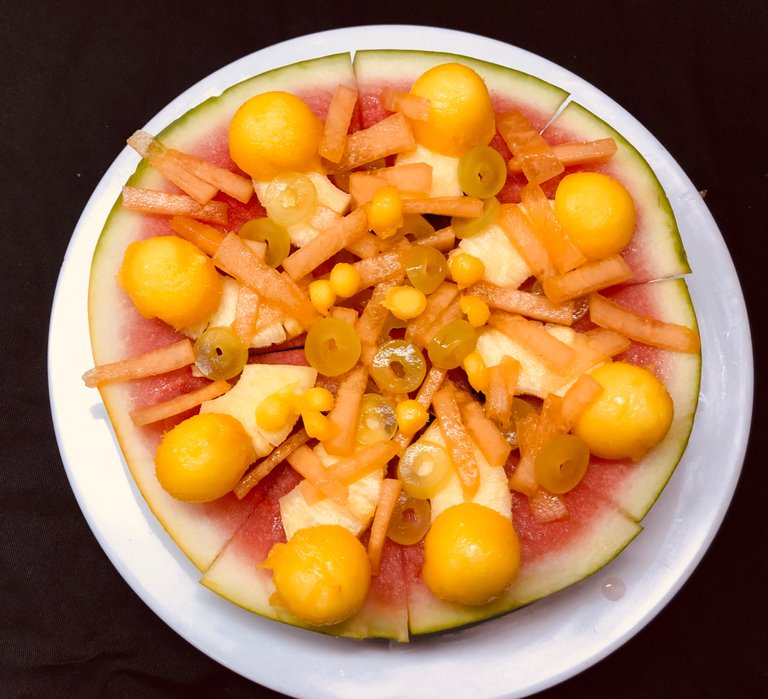 Olives, red cheddar and sweet corn are added.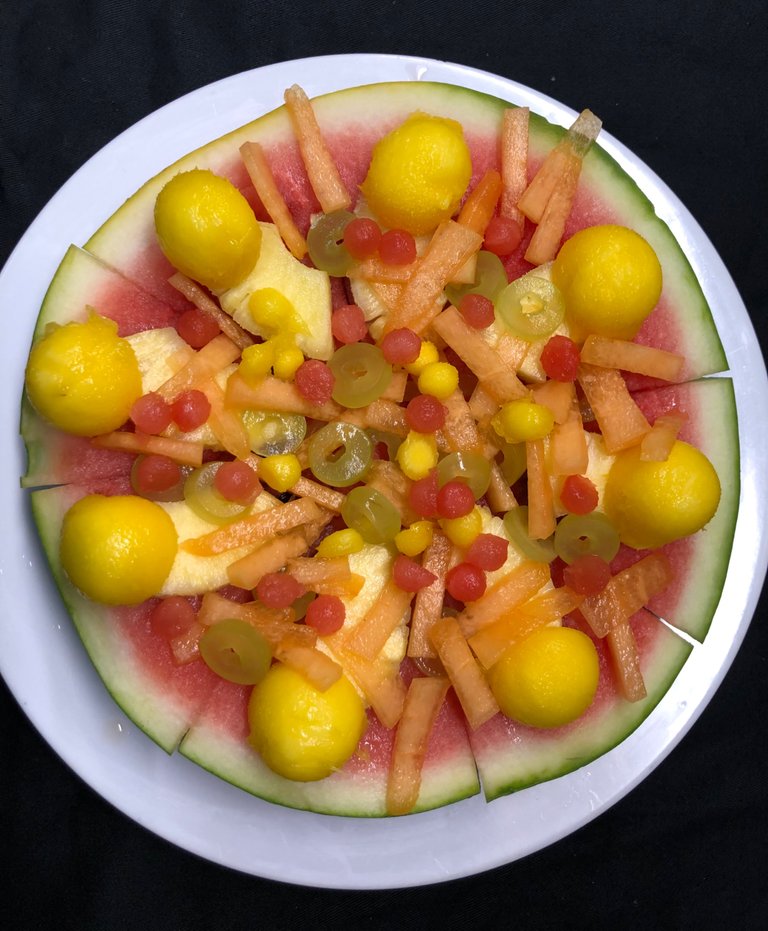 Bacon melts and balls of red bell pepper are added.
The pizza is ready and is served.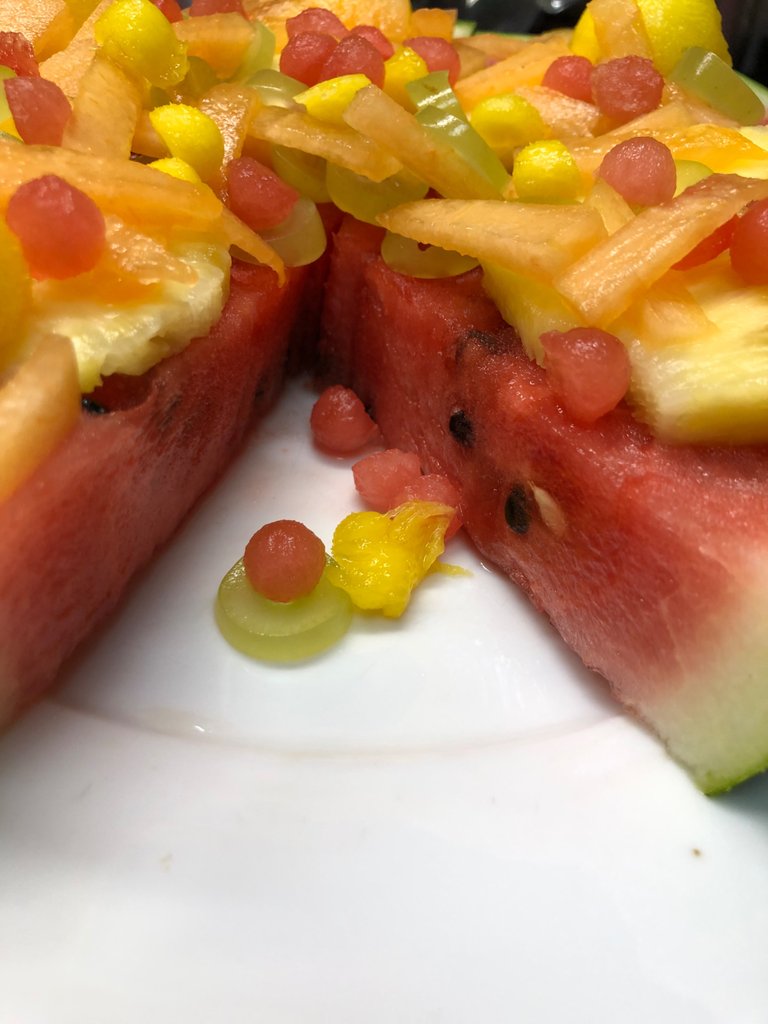 Some of the toppings fall off as slices are removed.
Pizza Review
The pizza was tasty and juicy. The crust was perfect to the bite though it had some seeds. Should I make it again, I'd probably add some kind of jelly to blend the flavors together. I'd probably use rose jelly.
For shredded red cheddar, cantaloupe was used. Balls of mango were used for yellow mozzarella and sweet corn. Green grapes were used as olives and small balls of watermelon were used for bacon melts and balls of red bell pepper.
What's your recommendation?
What other topping could we add to the pizza?
Thank you for reading my post.
Have a lovely day and please enjoy a slice of pizza.😃🍕
---
---