Proceso creativo cuento infantil parte III. Creative process for a children's story part III
!Hola feliz jueves a toda la comunidad! He venido compartiendo con ustedes el proceso creativo del cuento que estoy realizando actualmente, para los que no saben es sobre el cardenalito, un pájaro hermoso venezolano que lamentablemente está en peligro de extinción. Y gracias a la alianza con la institución en pro de este pájaro Iniciativa Cardenalito, Provita https://www.cardenalito.org.ve/ y la cooperativa Mecha en la que trabajo actualmente https://mecha.pro hemos podido llevar a cabo este cuento.
Hello happy Thursday to the whole community! I have been sharing with you the creative process of the story I am currently working on, for those who do not know it is about the little cardinal, a beautiful Venezuelan bird that unfortunately is in danger of extinction. And thanks to the alliance with the institution in favor of this bird Cardenalito Initiative, Provita https://www.cardenalito.org.ve/ and the cooperative Mecha in which I currently work mecha.pro we have been able to carry out this story.
Estoy en la fase de colores que se le llama colorscript y quería seguir compartiendo este proceso con ustedes.
Pruebas de paleta:
La base
I am in the color phase which is called colorscript and wanted to continue to share this process with you.
Palette tests:
The base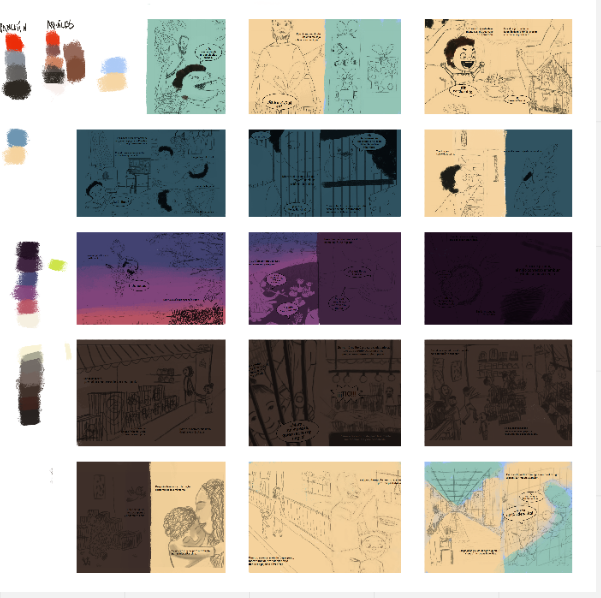 Con otros azules:
With other blues: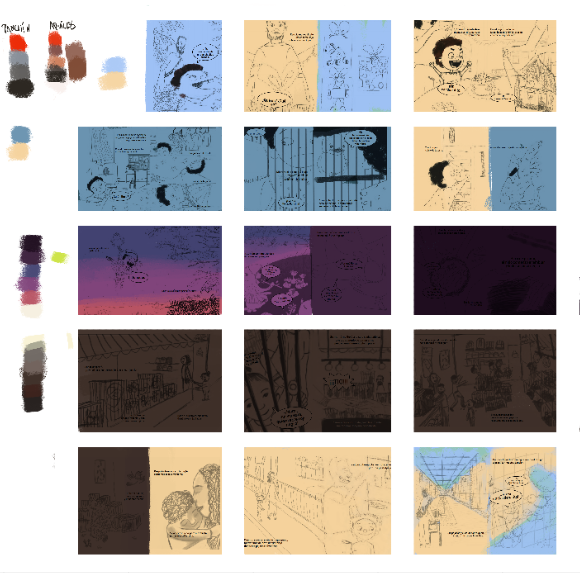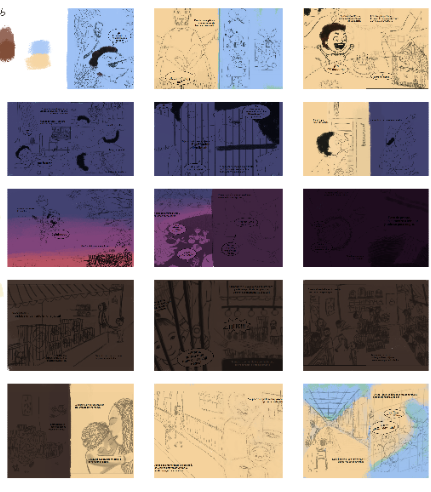 Primera versión:
First version:

Segunda versión:
Second version: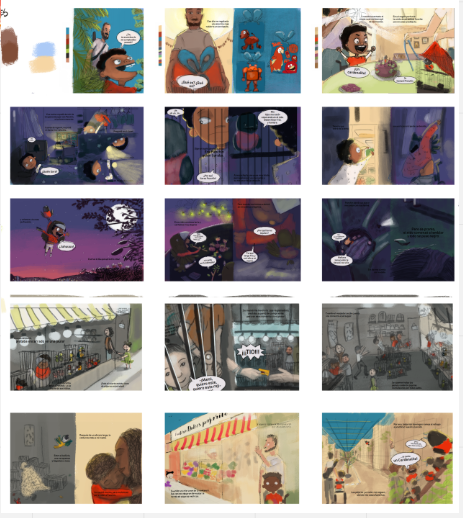 Partí de dos colores base el azul y el crema y fuí incorporando los colores de la noche y de la tienda.
Todavía sigo trabajando la versión final y espero seguir compartiendo los resultados con ustedes.
I am still working on the final version and hope to continue sharing the results with you.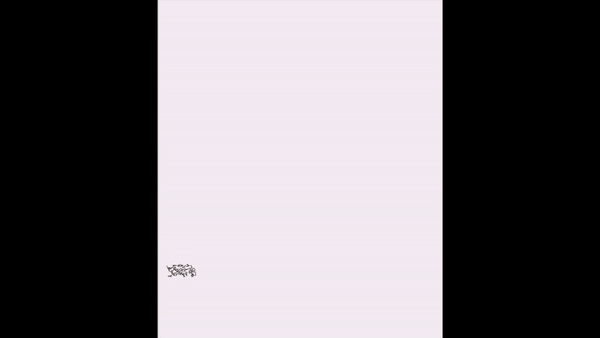 Aquí los otros post del cuento:
https://hive.blog/spanish/@fulani/proceso-creativo-disenando-personajes-fase-exploratoria-creative-process-designing-characters-exploratory-phase.
https://hive.blog/spanish/@fulani/proceso-creativo-de-personaje-para-cuento-infantil-creative-process-of-a-character-for-a-children-s-story
---
Si te gustó mi publicación apóyame con un upvote 🔼 If you liked my post support me with an upvote y si quieres también puedes seguirme ❤️and if you want you can also follow me.

Para conocer más de mi trabajo artístico búscame como @fulani en Hive.blog 🎨 To find out more about my artistic work, look for me as @fulani on Hive.blog


También me pueden encontrar en:
You can also find me at: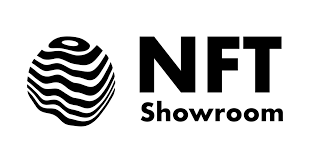 ---
O visitar mis redes sociales:

Arte Fulani
Fulani

artefulani.blogspot.com
---
Si todavía no tienes cuenta en Hive y quieres monetizar tus contenidos
sigue este link para registrarte ✅
If you don't have a Hive account yet and want to monetize your content
follow this link to register
Regístrate en HIVE
---
❤️🧡💛!Hasta el próximo post!💜!See you later!💜💙💚!
---
---