Wednesday Walk / Walk through the Teresa Carreño Theater | Caminata de los miércoles / Caminata por el Teatro Teresa Carreño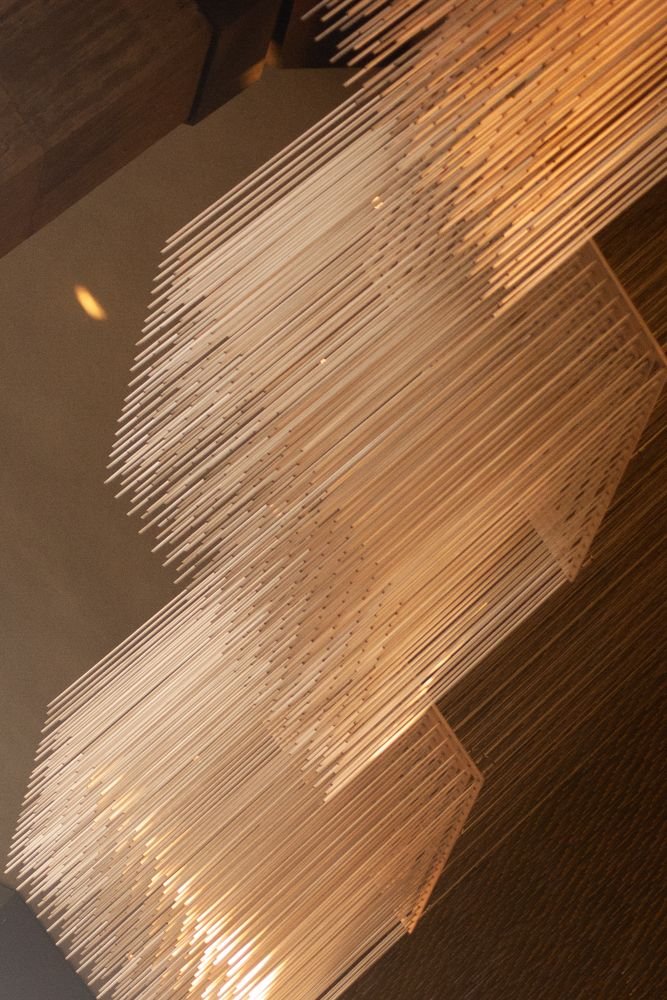 Greetings to everyone, especially to the walkers who are looking for special images to share in this challenge. This Wednesday I bring you some pictures I took a few days ago after seeing an urban dance performance.
Hola! Saludos a todos, especialmente a los caminantes que buscan imágenes especiales para compartir en este reto. Este miércoles les traigo unas fotos que hice hace unos días luego de ver una presentación de danza urbana.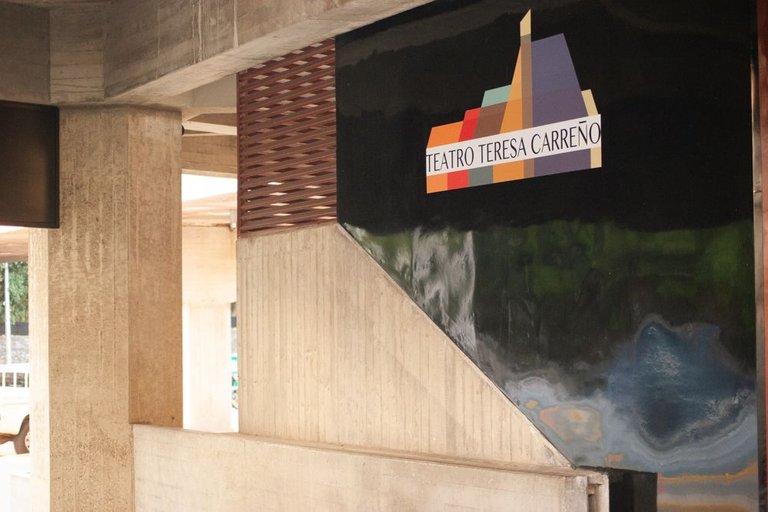 It is near my workplace, it is one of the most important theaters in Caracas, it is a spectacular place full of works of art and where of course have been presented countless artists from both our country and international. The Teresa Carreño Theater.
Queda cerca de mi lugar de trabajo, es uno de los teatro más importantes de Caracas, es un lugar espectacular lleno de obras de arte y en donde por supuesto se han presentado infinidad de artistas tanto de nuestro país como internacionales. El teatro Teresa Carreño.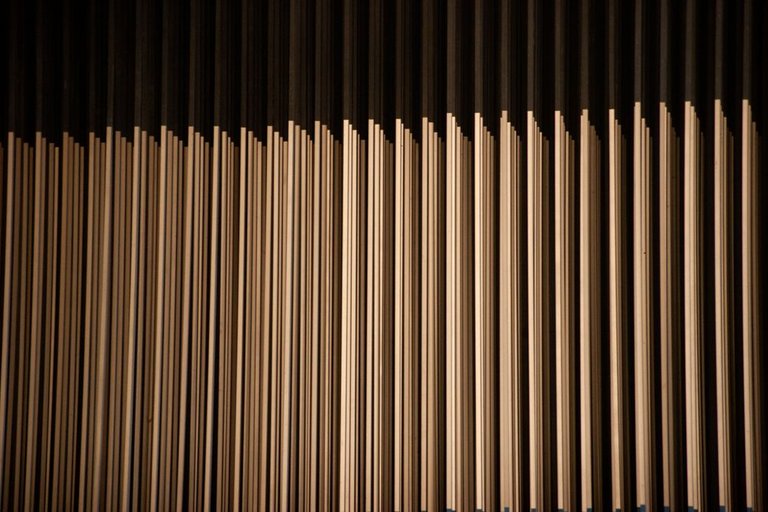 Since I was a little girl my parents always brought me there on weekends, we would go to the bookstore, to see theater or just for a walk.
Desde pequeña siempre mis padres me traían los fines de semana, íbamos a la librería, a ver teatro o simplemente a caminar.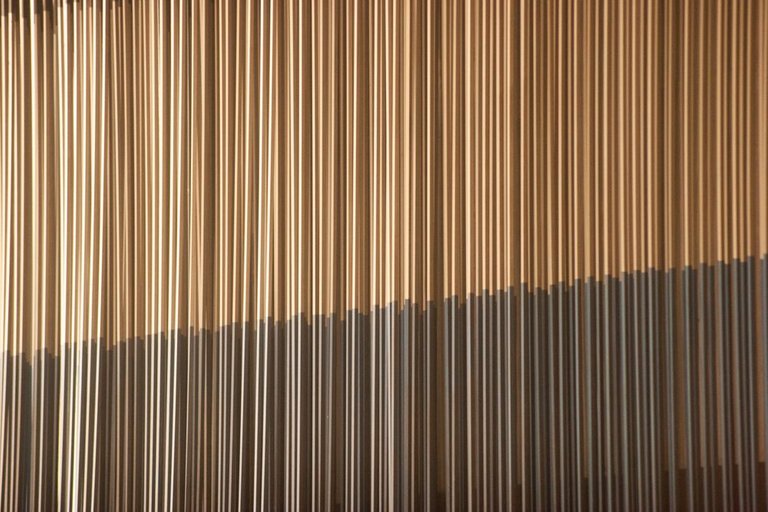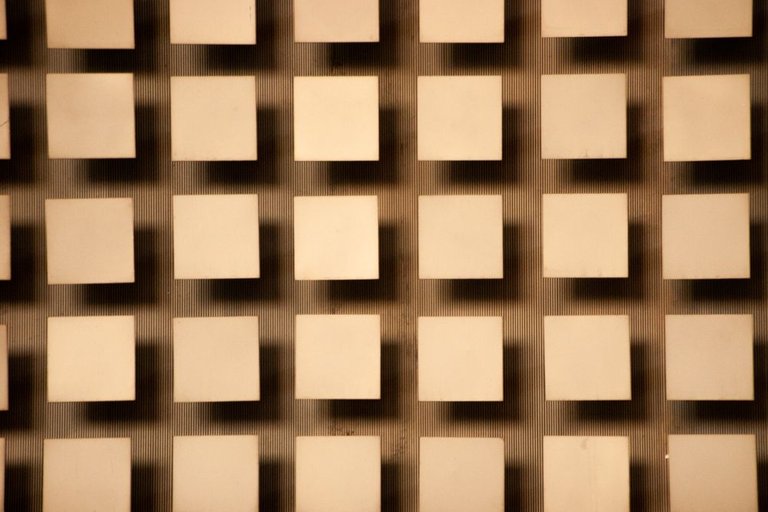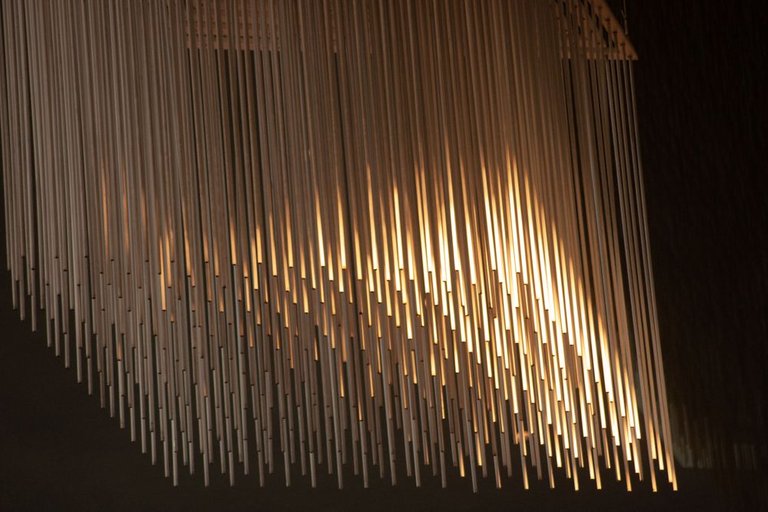 On this walk I looked up again and this time I found some beautiful works of kinetic art that adorn this magical.
En esta caminata volví a mirar hacia arriba y esta vez conseguí unas obras del arte cinético que son muy hermosas y que adornan este mágico lugar.
place.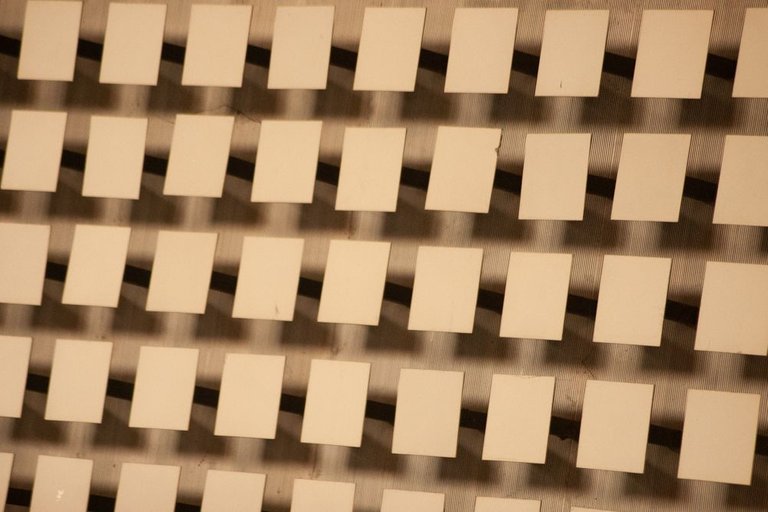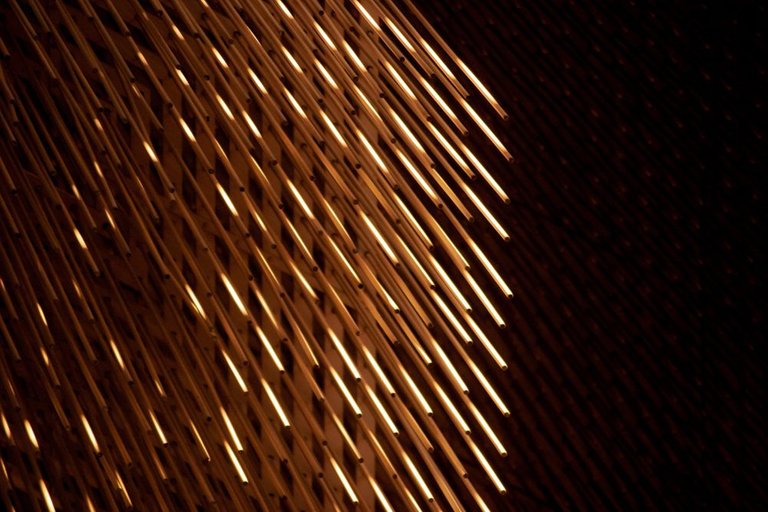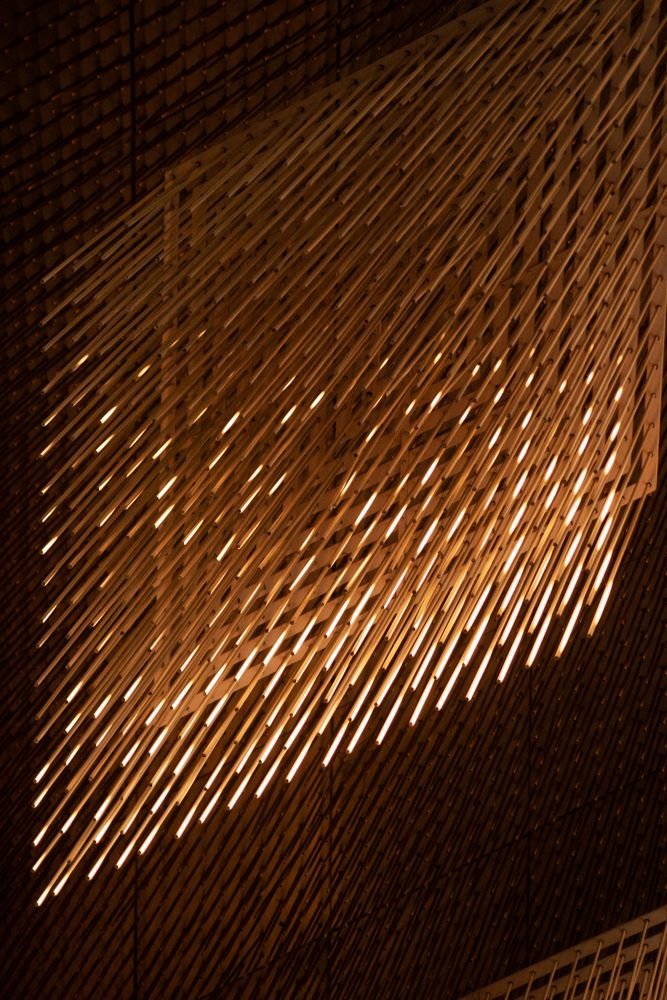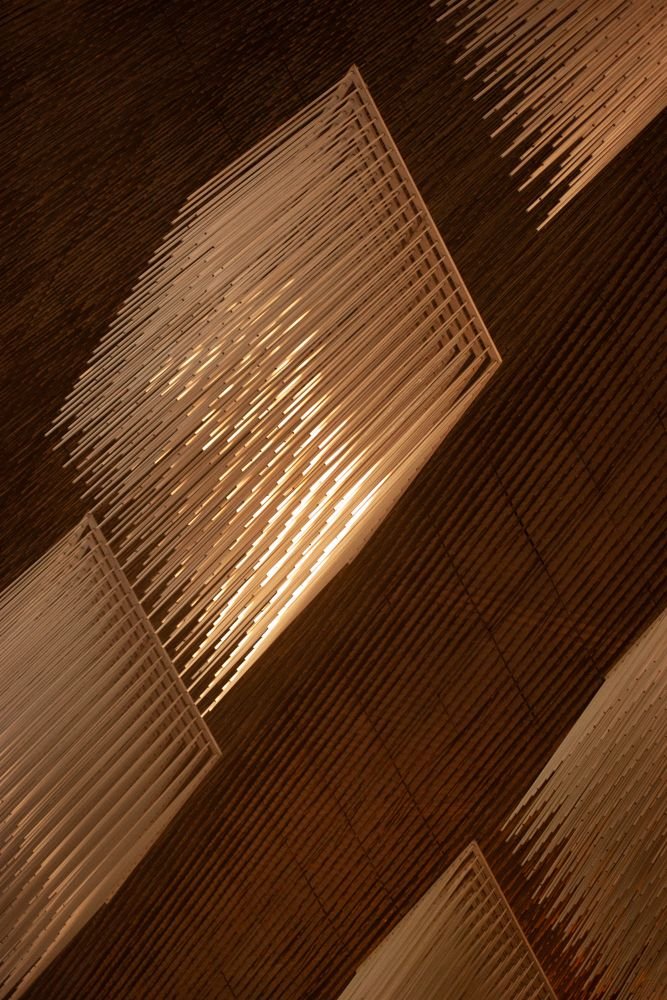 These works are created by the great Jesús Soto, an emblematic Venezuelan artist.
Estas obras son creadas por el gran Jesús Soto, artista emblemático venezolano.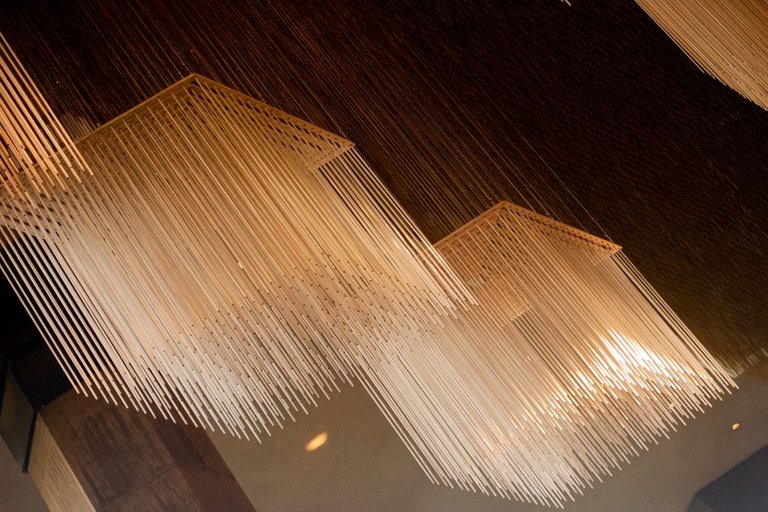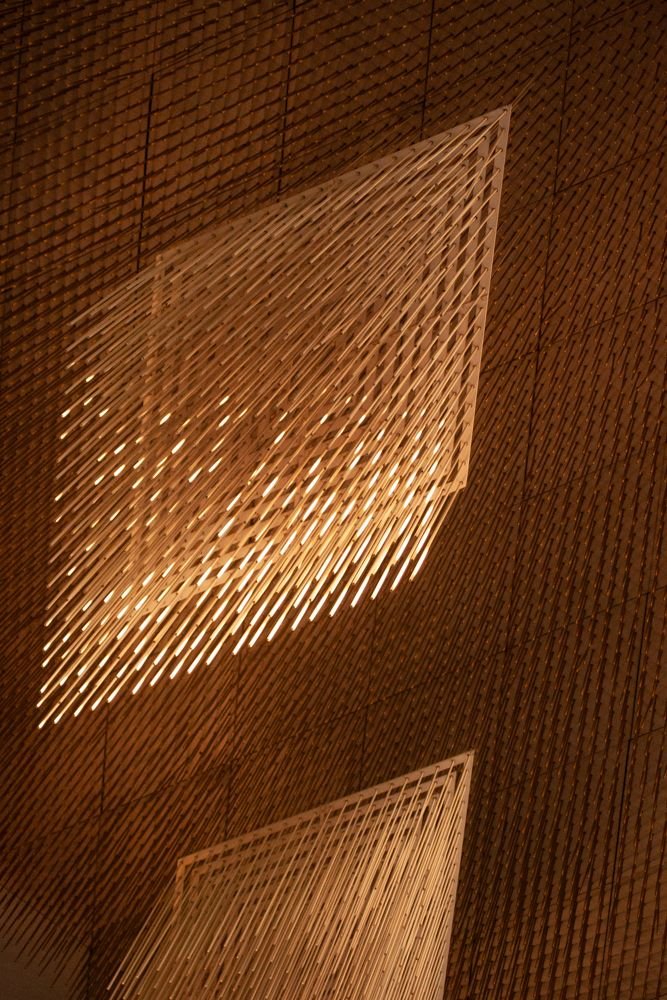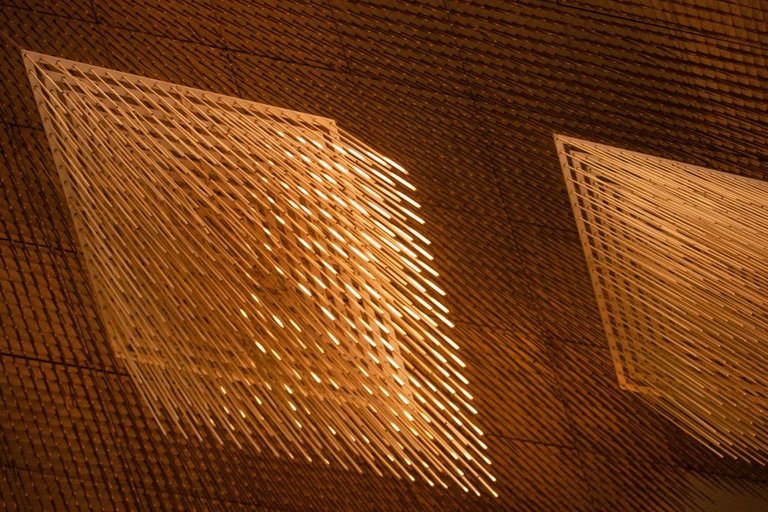 The type of architecture of the theater is called brutalist, as it shows the raw cement, uses little color palette and accentuated forms, this theater designed by Tomas Lugo Marcano, Jesus Sandoval and Dietrich Kunckel, lasted 10 years in its construction, was inaugurated in 1983. But on this occasion I did not take pictures of its architecture, here are some shots from the theater towards Central Park.
El tipo de arquitectura del teatro es llamado brutalista, ya que deja ver el cemento crudo, usa poca paleta de colores y formas acentuadas, este teatro diseñado por Tomás Lugo Marcano, Jesús Sandoval y Dietrich Kunckel, duraron en su construcción 10 años, fue inaugurado en 1983. Pero en esta ocasión no tomé fotos de su arquitectura aquí unas tomas desde el teatro hacia parque Central.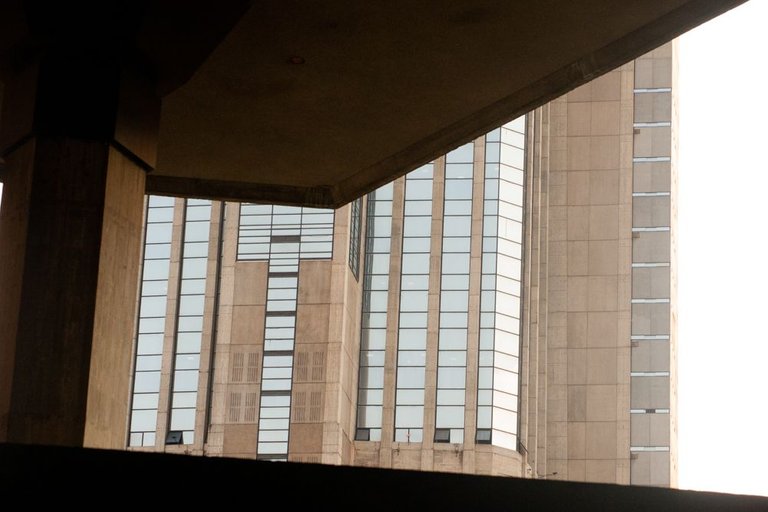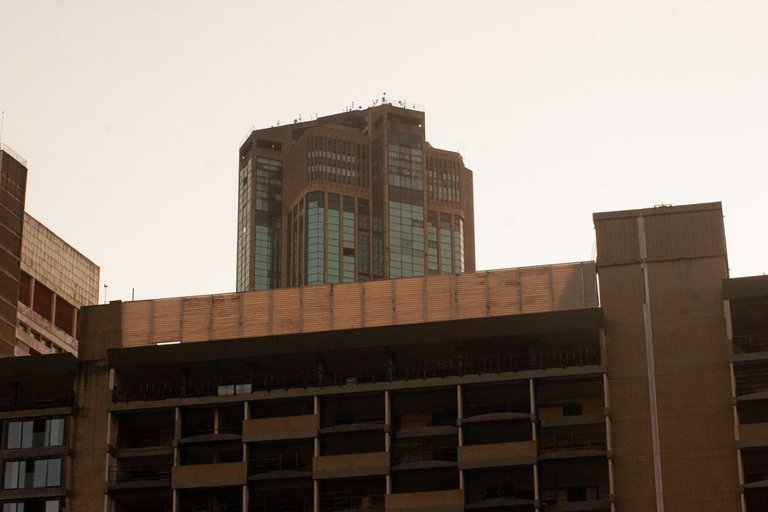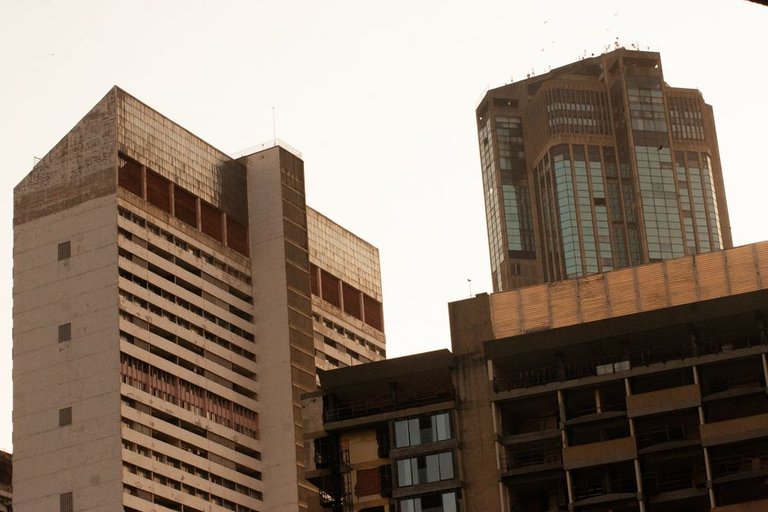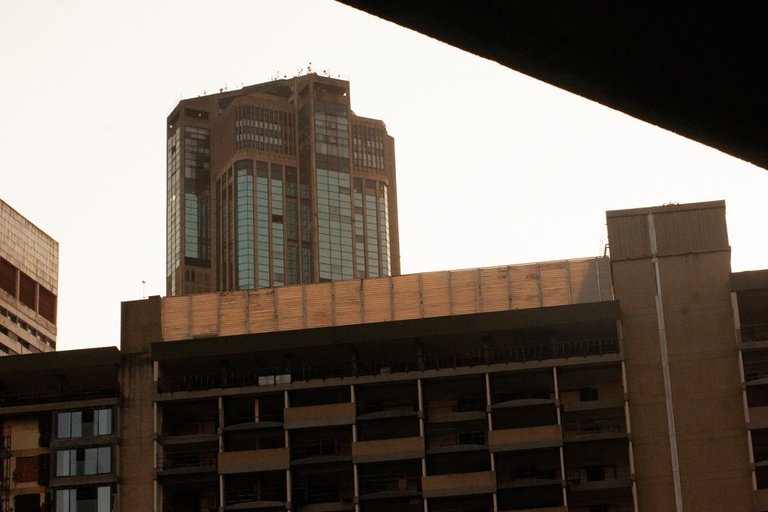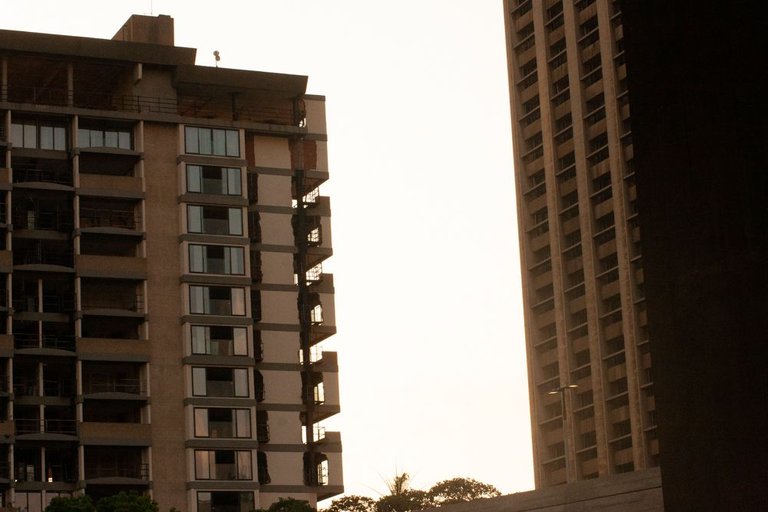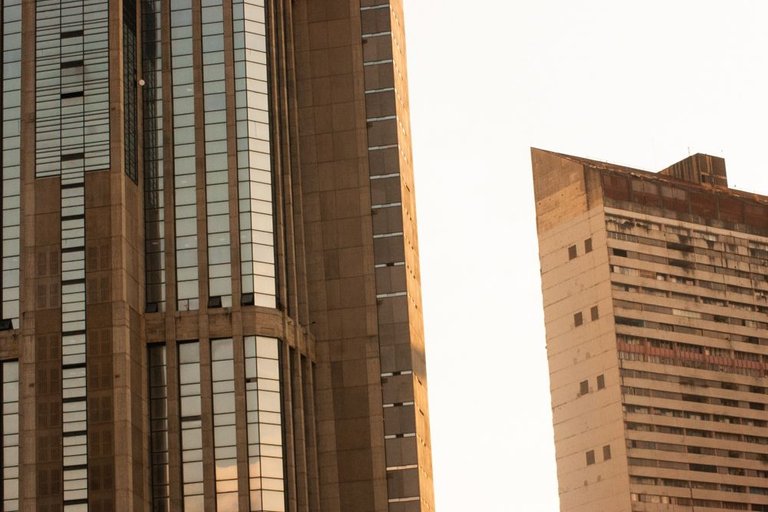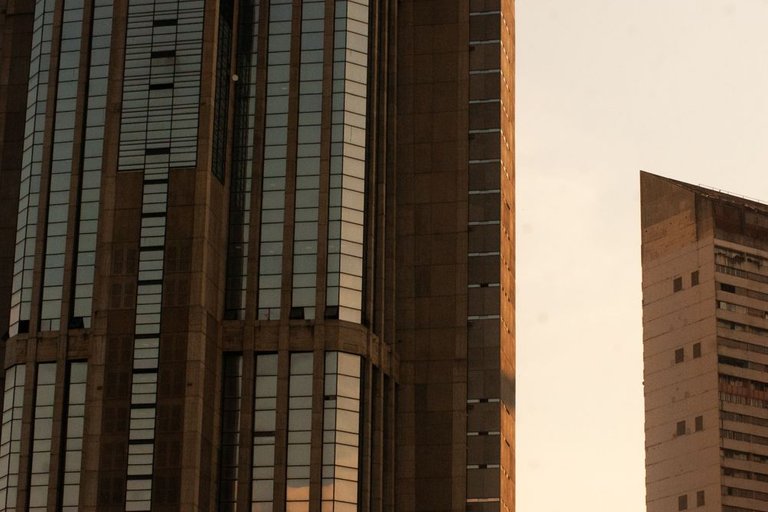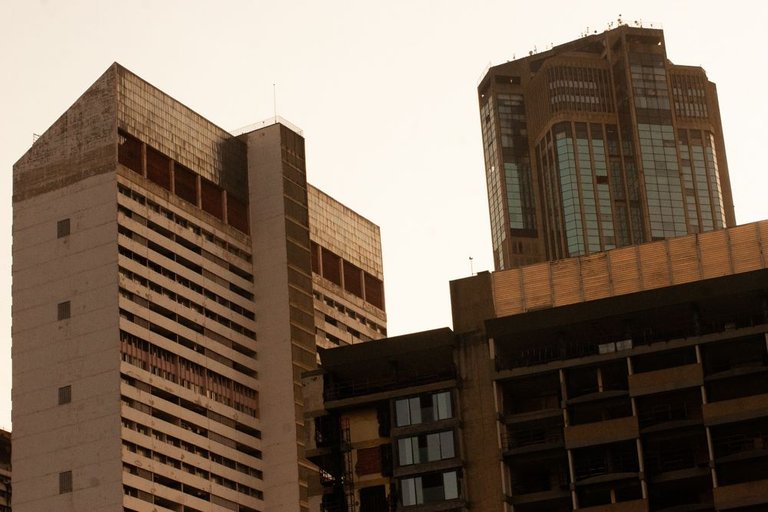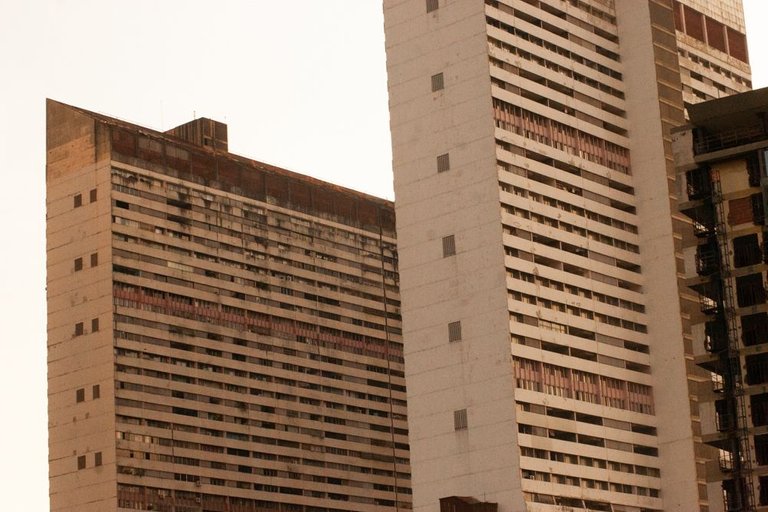 From Parque Central to Teresa Carreño it is about a 12 minute walk. It is very close.
De Parque Central al teresa Carreño son como 12 minutos caminando. Es muy cerca.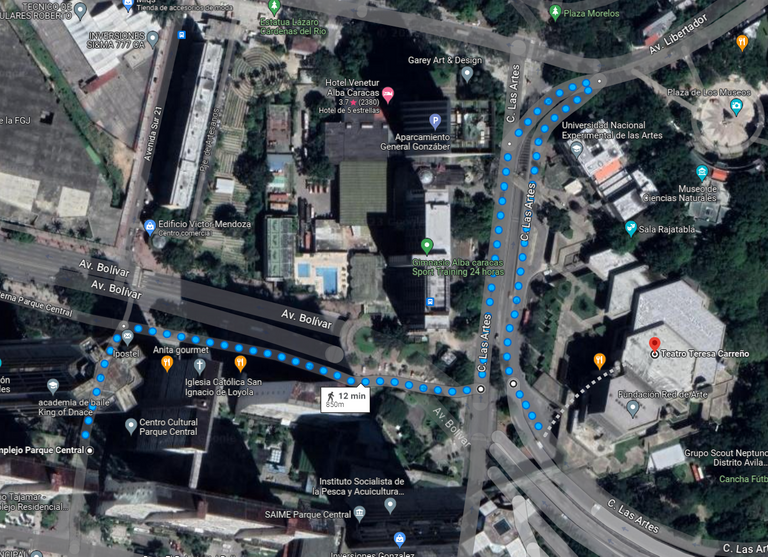 Like many of the places I have visited lately in Caracas, this is also a must-see if you are a tourist or live in the city, I recommend it one hundred percent. See you next Wednesday.
Como varios de los lugares que he visitado últimamente en Caracas, éste también es un espacio obligatorio para vistar si eres turista o vives en la ciudad, lo recomiendo cien por ciento. !Nos vemos el próximo miércoles!

La cámara que uso es una Canon Eos20D y edito en Lightroom. Todos los escritos fotos, viñetas y pinturas son de mi autoría.
The camera I use is a Canon Eos20D and I edit in Lightroom. All writings, photos, vignettes and paintings are of my authorship.
---
Si te gustó mi publicación apóyame con un upvote 🔼 If you liked my post support me with an upvote y si quieres también puedes seguirme ❤️and if you want you can also follow me.

Para conocer más de mi trabajo artístico búscame como @fulani en Hive.blog 🎨 To find out more about my artistic work, look for me as @fulani on Hive.blog


También me pueden encontrar en:
You can also find me at: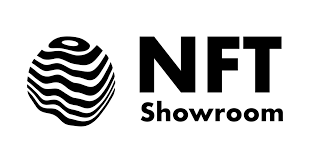 ---
O visitar mis redes sociales:

Arte Fulani
Fulani

artefulani.blogspot.com
---
Si todavía no tienes cuenta en Hive y quieres monetizar tus contenidos
sigue este link para registrarte ✅
If you don't have a Hive account yet and want to monetize your content
follow this link to register
Regístrate en HIVE
---
❤️🧡💛!Hasta el próximo post!💜!See you later!💜💙💚!
---
---