Treasure The Past Embraces The Future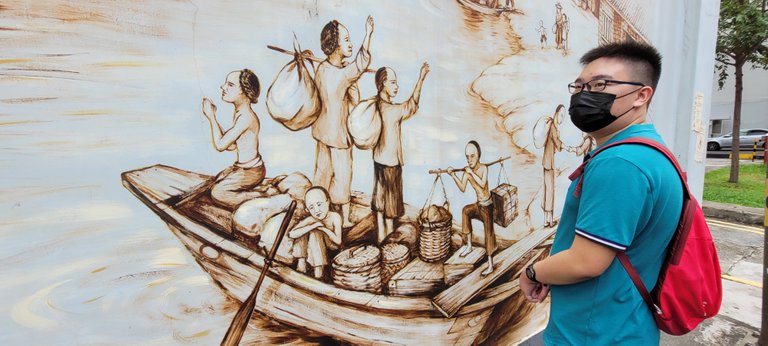 I took my son out and we saw some really nice painting outside a temple.
The painting illustrated the past when our early ancestors came with struggles to establish our current modern city.
Our history may be simply stories of the past but the priceless lessons are treasure that can never be bought with money.
When our young ones enjoy their current comfort, constant reminders of the past to raise their awareness that peace and harmony should not be taken for granted.
The whole world has been impacted by Covid-19 but our human race has been through even worst when wars destroyed millions easily within a day.
By moving forward, we can make a difference for our future regardless of our current hardship.
Hope you like the below Haiku
Past is wise lessons
History of reality
Deep ponder of past
Thank you for reading this post!
---
---