Renting Or Buying A House: Which One Is Better & Why?
Owning a house can be said to be part of almost everyone's big dream but the big question of Renting or buying a house has a lot to do with individual personal lifestyle finance, and, goals.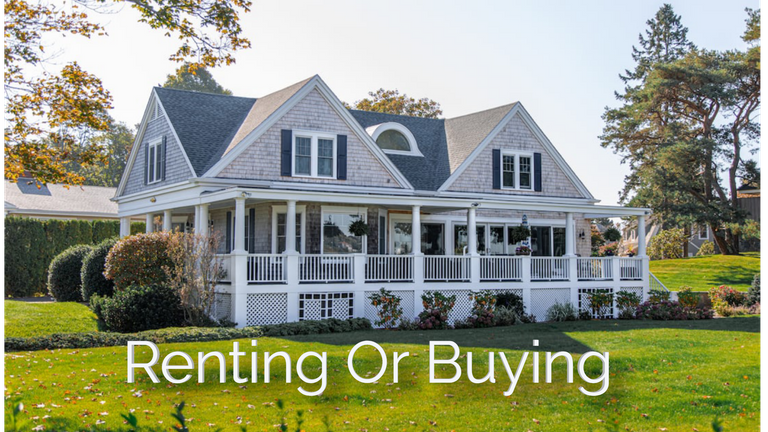 Image Source
In this post, I will like to look at the better option between these two.
Is renting a house the better option?
Let us look at the difference below and see the option to go for.
The following reasons will make you consider renting a house or buying depending on you at end of the day.
Flexibility;
if you are the type that does not want to be tied down by a house property, you can be on the move at any moment, then renting might be a better option for you. As you might find it difficult to maintain a permanent home.
Costing;
---
There is an illusion that owning a house means saving more money and renting means dashing out money every month. This is very far from the truth. Yes, renting means you have to be paying monthly or yearly depending on the terms and conditions of your rent. And owning a house also means you will be paying property tax and occasionally spending money for renovation and Maintenance. This cost depends on how much you are willing to spend for your comfort, so renting does not necessarily mean you spend more or less.
Pride of ownership
There is this pride in owning your own house where you get to dictate how you want your house to be designed, decorated, and maintain according to your taste and the size of your pocket of course.
Stability
If you are a family type like myself then there is a need to raise your family in a stable home. Buying your family a comfortable and stable home will be a better option. There is this kind of fulfillment that comes from your family knowing a house belongs to them. This will as well save you and your family from running the risk of eviction by a landlord.
Finance
Not everyone can afford to build their own home at a go, so in this case, renting can be considered the best option. Due to rent, is been paid monthly or yearly as the case may be.
Conclusion
I will say there is no right or wrong choice when facing these two options. As the best option will be what best suits the individual personality, lifestyle, finance, and life goals.
Thank You For following my hive journey, until another time enjoy your day.
Posted Using LeoFinance Beta
---
---