Attend regular meetings in our hamlet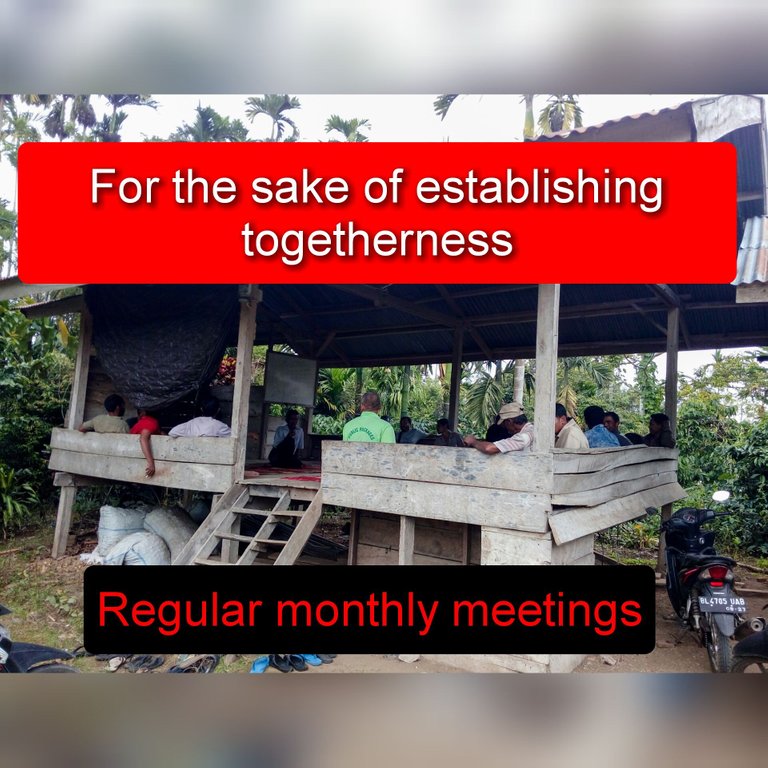 Hallo beloved hiver friends
how your day off today is, of course, it's very fun, isn't it.
As we often see in big cities, almost every holiday is filled with people who spend their time off in the city.to relieve fatigue and stress after work in a week.
And I on this occasion spent my time off attending a meeting in our hamlet.
As usual in our area once a month there are often meetings held while we stay in touch.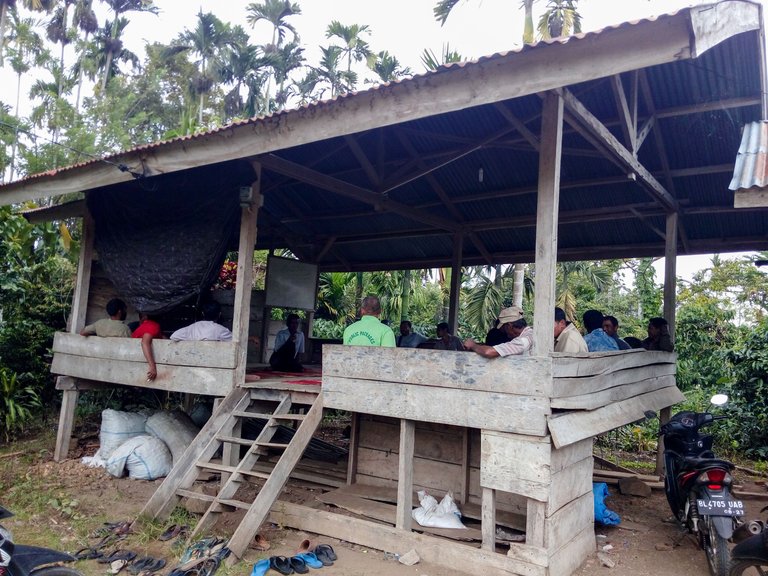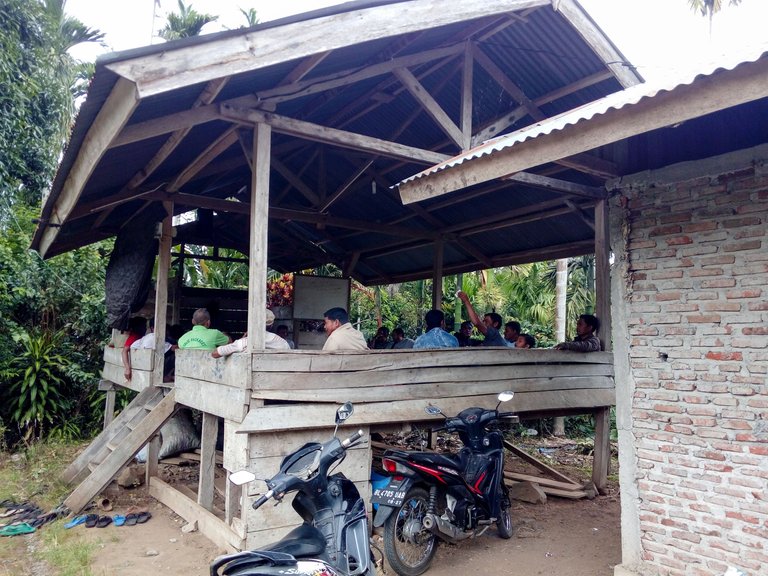 At around 13:30 WIB, the people who attended the meeting had gathered at a hamlet hall, please understand because our community is not too much like the people in other villages.after all the gathering and finally the head of the hamlet began to open the meeting by praying first.
After finishing praying the head of the hamlet we opened the meeting.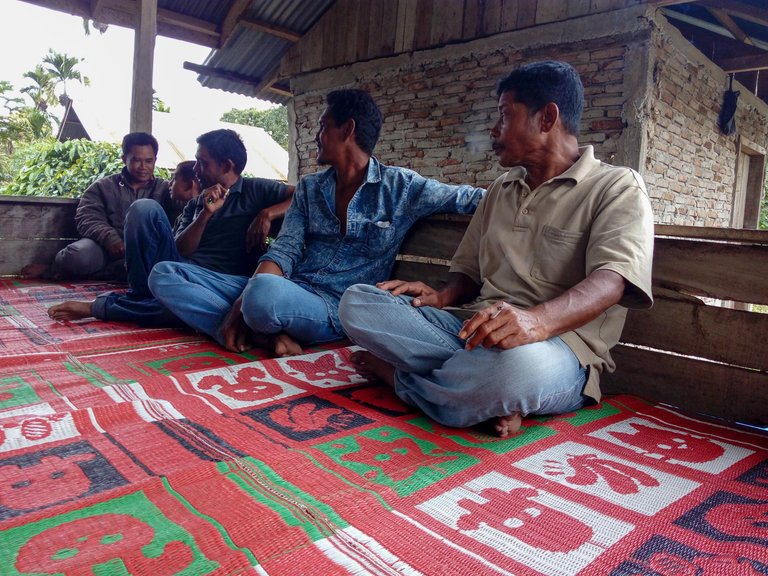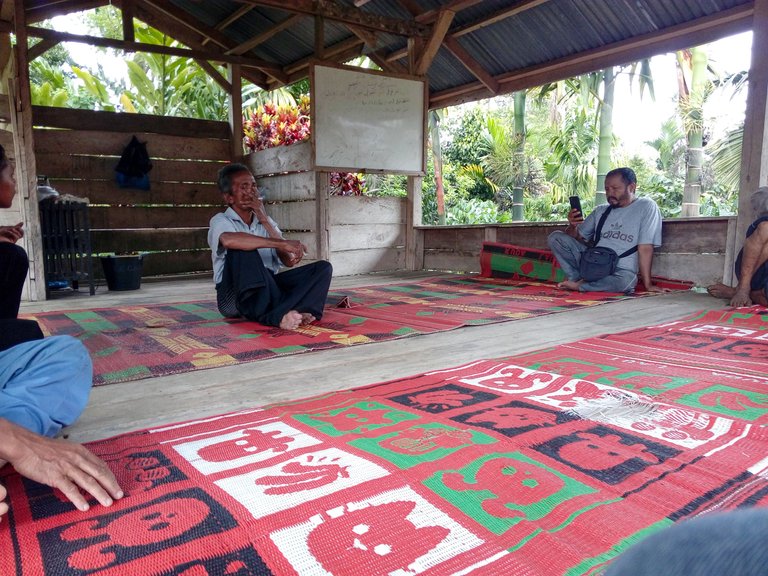 There three points
•About Access Roads
•about togetherness
•about development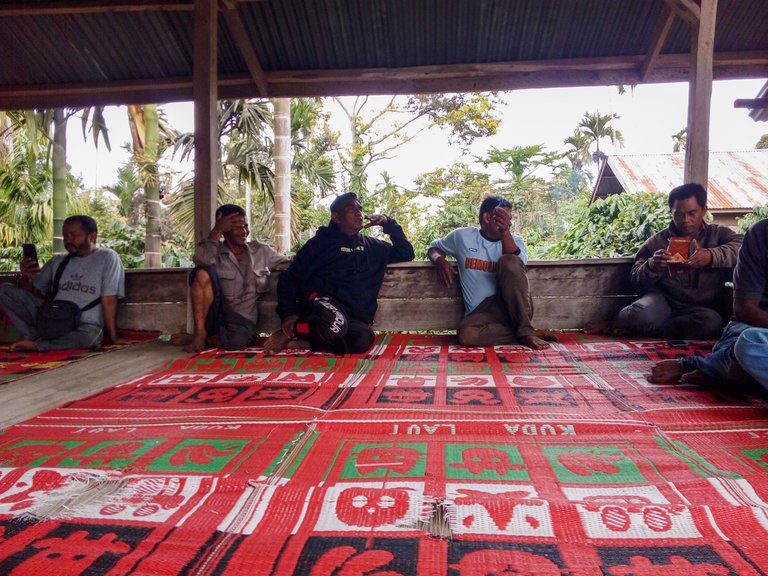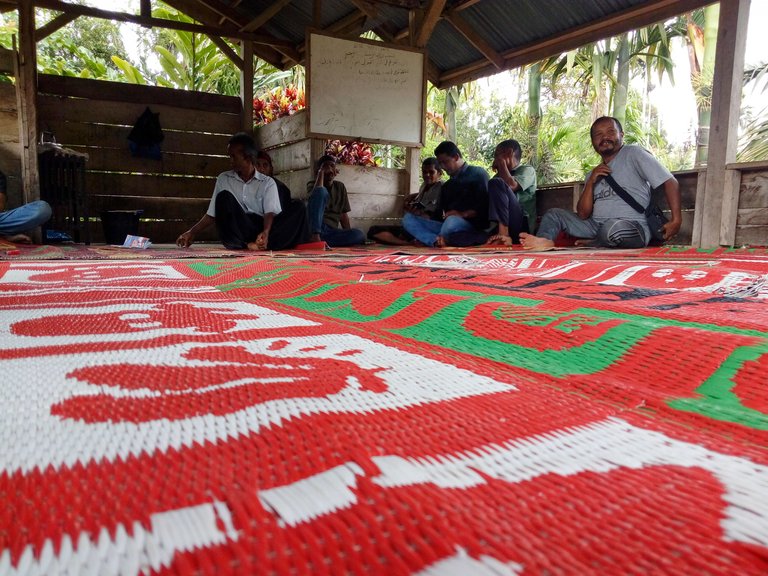 And let's discuss to the three points above.
about access roads
In our area probably in the past few weeks I've posted about roads in our hamlet.
the road in our hamlet has not been paved, still uses a path, actually access to road construction is very important for the community here, in the meeting I myself gave an instruction about the funds collected from the community, in fact I did not agree, because to build a road requires a lot of money.
Indeed, in a meeting there are pros and cons that are already commonplace.
about togetherness
This is a very important point in society, because for me, togetherness is to strengthen my fellow communities.
For example, what often happens in the village, when there is a mutual aid event, sometimes there are still many who have not participated, even though mutual aid is a very noble job.
Our hamlet head raised his tone a bit when he was talking about this one point.
i totally agree with what the head of the hamlet said, because indeed the people here are a little stubborn and difficult to manage.
By issuing a firm tone and explaining the points in detail, the people here have finally begun to understand.
about construction
in our village has 25 hamlets, it is very difficult to rely on the village development budget, we understand it.
to build meunasah alone,we do not have enough budget.
It took us a long time for the development side.
and we people here are enjoying our lives.
It's a common thing to happen if a hamlet is far from the city.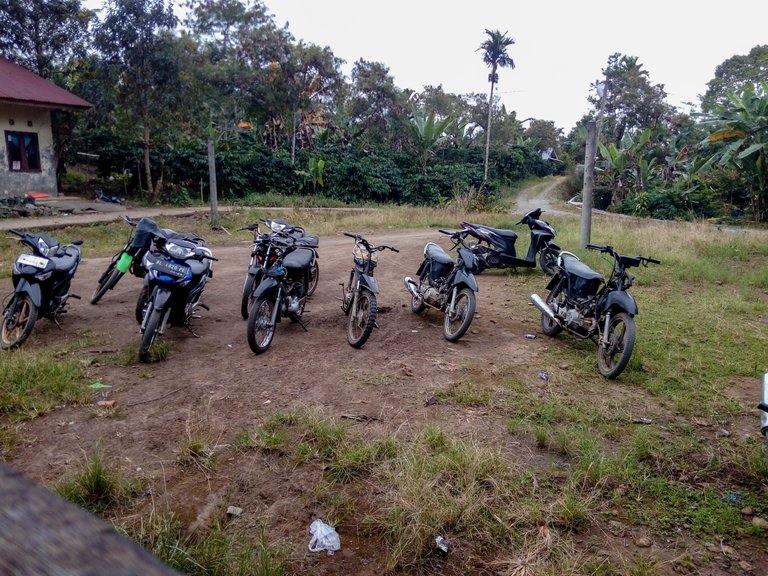 Several community vehicles were seen parked in a courtyard of our Hamlet Hall.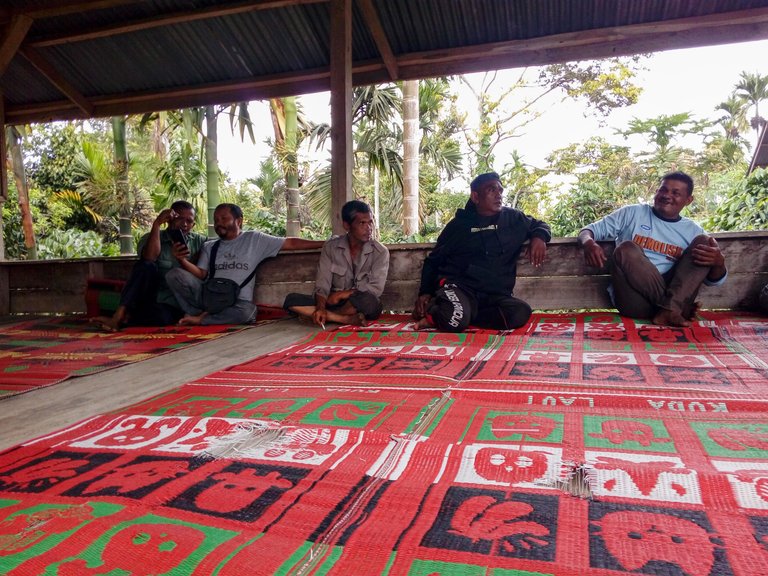 in meetings there are often many arguments, and in essence we all build and help each other, although differences of opinion are commonplace.
I am very proud of the head of our hamlet, because he is very smart in taking the hearts of the people.
although firm but he is a very kind and friendly person.
Resolute in the post is very important.
Do you know why?
Yes, let us all appreciate his performance on the field to manage and deal with all the problems that occur in a hamlet.
It is not easy to manage all society because there are so many burdens that he faces.
and after two hours the meeting was held, the head of the hamlet said the meeting with a joint prayer.
And those of us who had been arguing with each other ended up apologizing to each other so that there would be no problems outside the environment.
Long story short, all of us who attended the meeting fully supported the policy taken by the head of our hamlet.
Thank you for reading hopefully friends can pick up a point behind my writing.
greetings from me @furkanmamplam
---
---