Futura Finance- A Project With The Future In Mind
Hello Everyone,
This morning I was checking out new BSC projects on dappradar, and this one caught my eye immediately.
I'll get right to explaining the details about it, but before I do, remember to always do your own research and do not take this as financial advice!

https://futurafinance.io/
---
The simple explanation of the current mechanism at play is token holders receive holding dividends, in two different crypto currencies, of the holders choice!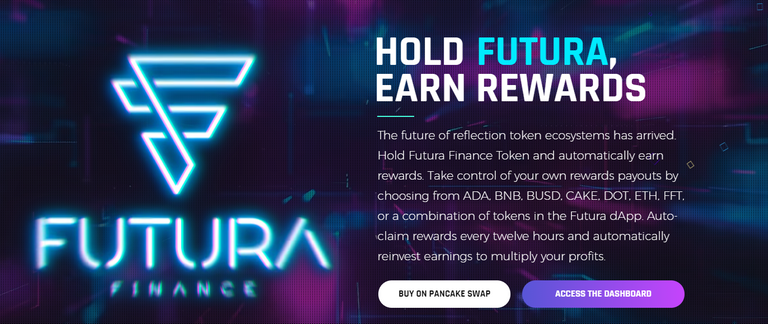 ---
The above screenshot shows the current available crypto currencies to choose from.
It works on a sliding scale mechanism, where the holder gets to manually alter the scaling.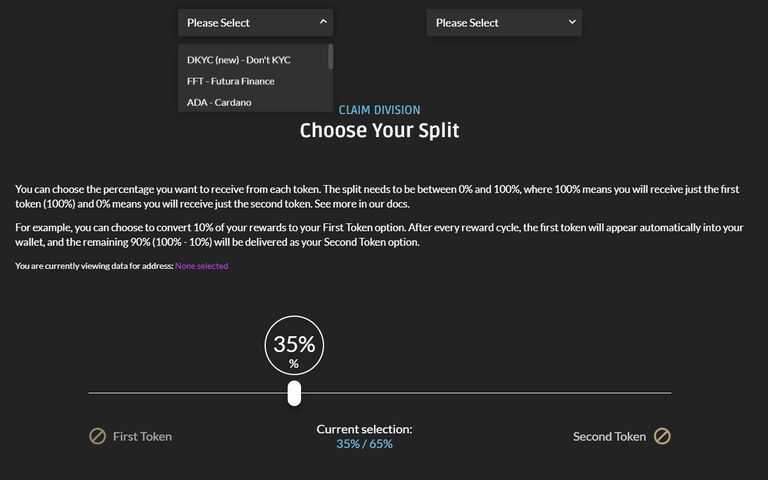 ---
I've outlined in the screenshot above a working example of the sliding scale mechanism.
I spoke with the team on Telegram and they were kind enough to provide me with images to share with you all, along with some great descriptive text to add to this post, outlining future plans for the project.
I find this to be really cool, because it shows (to me) that they are serious about their plans and getting the word out.
I'll now share what was communicated to me:
Futura is reflectionary token allowing any BSC based token on the smart chain, currently supports ADA, BNB/BUSD, Cake, Dot, Eth, FFT or DKYC with ability to choose a % of these tokens at the users desire within the futura app, these are automatically done at estimated 12hr intervals and also allow the user to manually claim every 12 hours.
Other than Reflections Futura will have an ecosystem coming "FUTURALINK" in the near future and the ability to change with emerging trends.
some of these features in current works are:
Escrow - think of it as a PayPal and fiver of the blockchain where the users will agree to terms the buyer then sends payment using a currency that's approved such as BUSD, and these funds are secured in a Futuralink smart contract where the seller will deliver either the product such as a Xbox or a service like providing ads on a website or develop a website that can be any service. This will allow them buy, then to confirm the product has arrived or service has been provided. This allows smart the contract to be finalized and the seller gets paid. simple as that!
Staking - Futura Bounty Pool
FUTURA will offer double staking rewards using our special bounty pools! Place your FFT in one of our Futura Bounty pools to earn other tokens such as BNB, BUSD, DOT, XRP, etc. Optionally, users can enable the auto-compound function, to automatically move all of their earnings to the staking pool. If this function is enabled, a 0.5% fee is applied on all earnings. 25% of this fee is burned and the remaining 75% is given to those who claim the 'Bounty'. Before an auto-compound is triggered, there needs to be at least a certain amount of unclaimed Tokens (vary from token to token). The lockup time will vary between 2hr to days depending on the pool, to increase the APY.
Futura Vaults - Futura Vaults are meant for long-term holders that want to help Futura reach new levels while earning FFT and BNB. The Vault will be auto-compounded for maximum yield, which means your earnings get harvested and re-compounded without you doing anything. It has a 0% deposit fee and a 0% transfer fee with unlimited deposit. The more time that you lock your liquidity, the higher the interest rate for everyone, meaning the APY can reach high levels of rewards.
Futura Farms - A tax-free high yield farm, using our Futura Tunnel mechanism. We will be partnering with other farms or known tokens that are rug-proof, so you can stake FFT and earn any other tokens without paying a 10-15% deposit / withdrawal / harvest fee as seen in tokens like Safemoon.
Deposit Fee Redistribution - A 4% deposit fee will be charged when users enter staking on Futura. We plan to use 1% to re-buy and burn FFT, 1% for marketing and 2% directly to the FFT rewards pool.
Lottery - Provably Fair Games are so-called because they give players the ability to verify the fairness of their bets. It means that an online casino can't cheat a player because the outcome of
the game is provable, transparent and verifiable.
They are built on open-source algorithms and run on smart contracts platforms like
Ethereum or Binance Smart Chain, which makes it impossible for any online gambling sites
to modify or alter the game outcomes. Games on these smart contracts are handled by
programming code, which means that there's no chance for a casino to change the result of
the bet.
Futura aims to incorporate these provably fair games into our suite of products to increase
volume and provide another avenue for revenue for the Futura token holders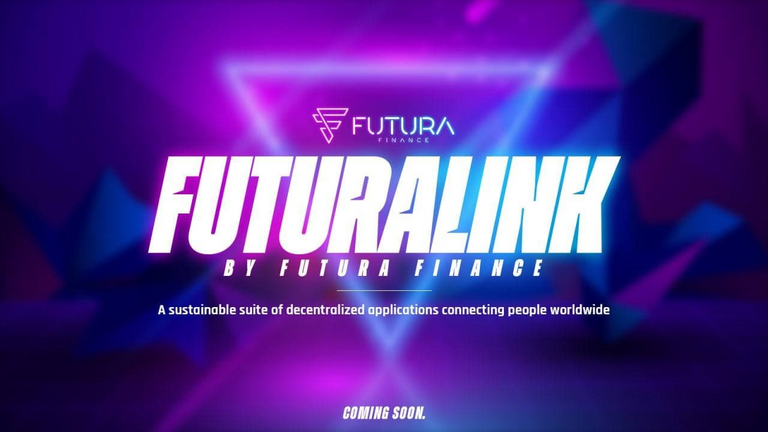 ---
Futuras Futuralinks NFTS are not just cosmetic they have a purpose and have several use cases on the FUTURALINK platform they have ability to increase rewards, exclusive buying events, exclusivity to certain bonus parts of the Futuralink dapp and can be used to do more. This is just the beginning, each NFT is unique and will have its own bonuses, and Futura community members will be encouraged to purchase due to the facets of the reward benefits, owning and collecting more, and be able to be traded to create an ecosystem to fuel Futura.
One other thing Futura has done that was not on the road map was making it easier to purchase Futura without an barriers Futura has partnered with Flooz to achieve this allowing fiat to FFT payment.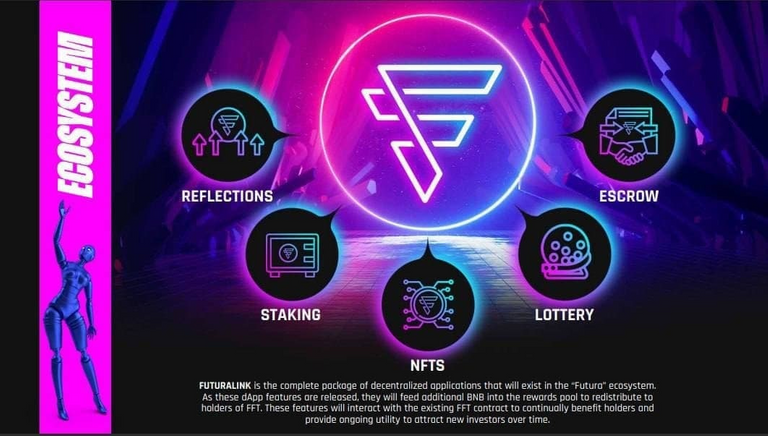 ---
This summarizes the plans that are currently in the making with Futura.
I must say, I'm a bit taken back, in a great way!
These plans to me seem very well thought out with some creative aspects added to the mix.
The idea of easing the user experience is something that I have always thought is important with crypto, being that it's complicated to many people, and this is something the team is not overlooking in their plans to propel Futura Finance in this new paradigm of crypto currency investing.
Are you ready for the future with Futura Finance?
If so, here's your opportunity:
I hope to see you all there :)
Thank you for stopping by, have a great day! -@futuremind
---
---