Short con bolsillos de flores || Shorts with flower pockets
Hola a todos, feliz lunes y bendecido inicio de semana.
El día de hoy les traigo el paso a paso de cómo elaborar un lindo short de dama con bolsillos de flores, una bella prenda de tela de algodón ideal para cuando estamos en casa y queremos sentirnos muy cómodas.
Hello everyone, happy Monday and blessed beginning of the week. Today I bring you the step by step of how to make a nice lady shorts with flower pockets, a beautiful garment made of cotton fabric ideal for when we are at home and we want to feel very comfortable.
---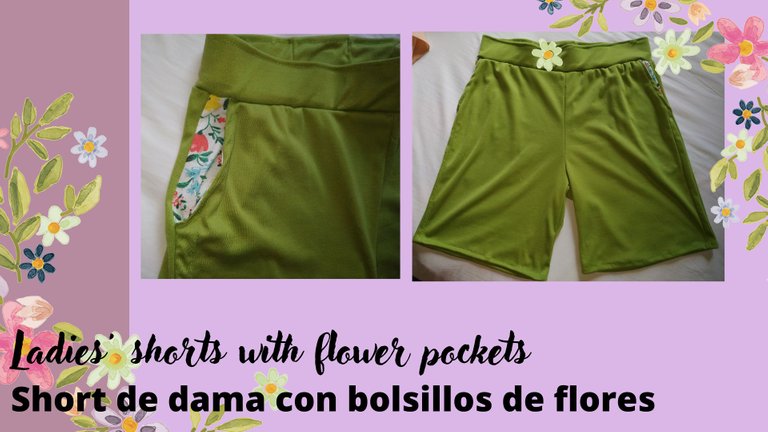 Editado en Canva || Edited in canva
---

---
Tela de algodón unicolor.
Tela de algodón estampada.
Elástico de 5 cm de ancho.
Alfileres.
Cinta métrica.
Tijeras.
Moldes o patrones.
Unicolor cotton fabric.
Printed cotton fabric.
Elastic 5 cm wide.
Pins.
Measuring tape.
Scissors.
Molds or patterns.
---

---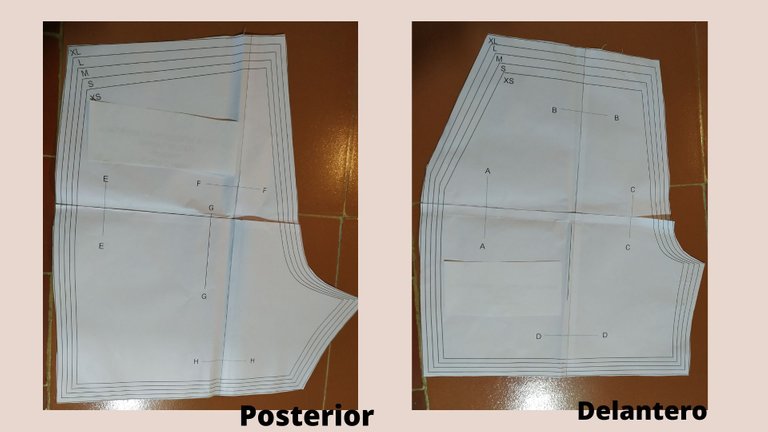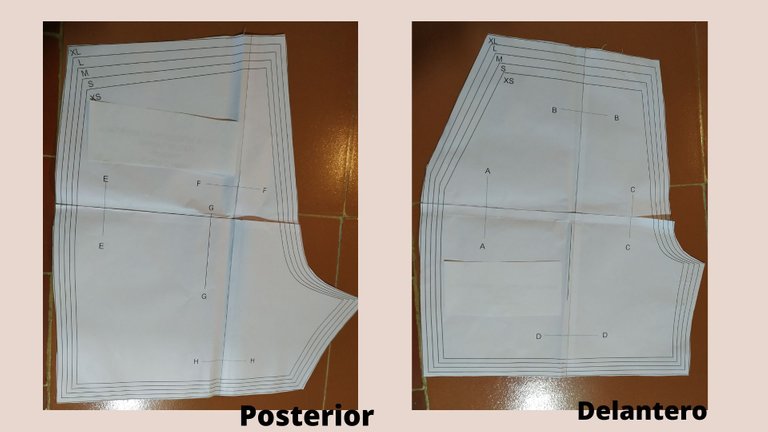 Editado en Canva || Edited in canva
---
Como primer paso vamos a tomar la tela de color verde y la colocaremos en una superficie plana, la doblamos a la mitad con el derecho de tela hacia adentro y colocamos los moldes delantero y trasero sobre ella.
Recortamos al ras del patrón.
As a first step we will take the green fabric and place it on a flat surface, fold it in half with the right side of the fabric facing inwards and place the front and back molds on it.
Cut out flush with the pattern.
---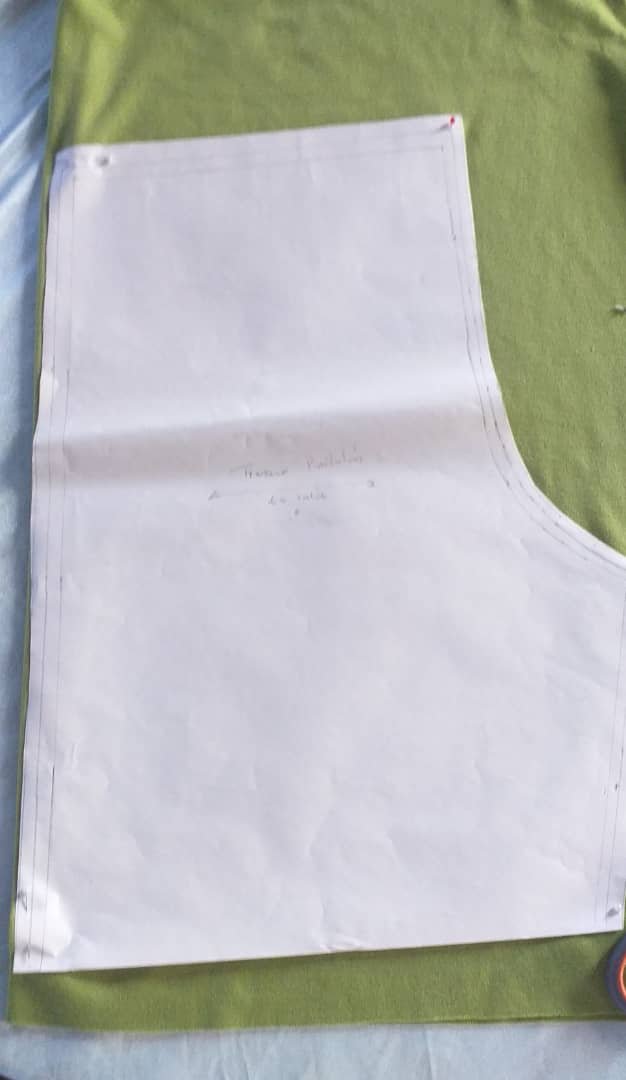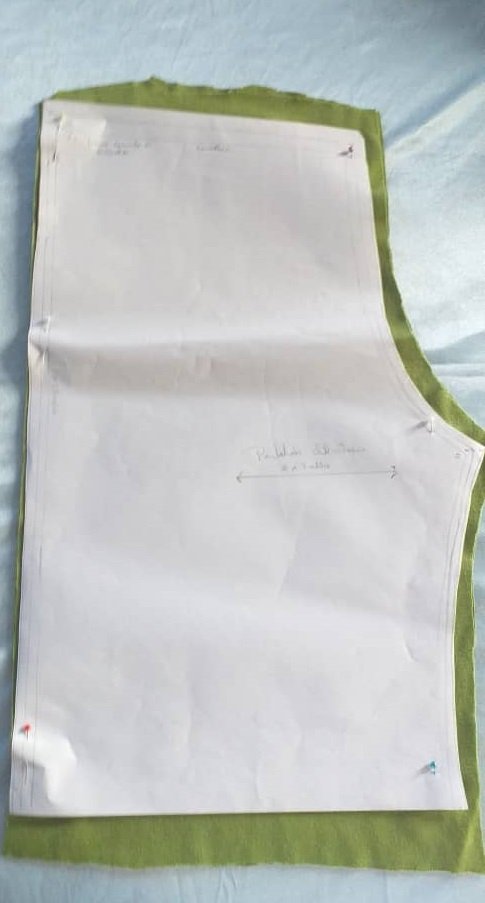 ---
Repetimos con el bolsillo, pero utilizando la tela estampada.
We repeat with the pocket, but using the printed fabric.
---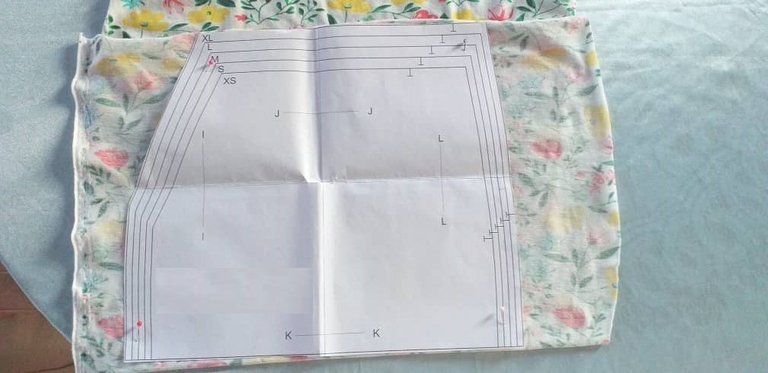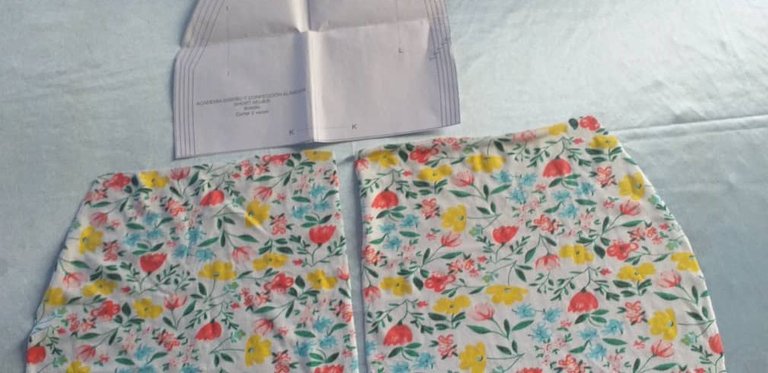 ---
Para hacer la cintura nos guiamos por el patrón y nos va a quedar un rectángulo de 12 cm de ancho por 1,60 cm de largo.
To make the waistband we follow the pattern and we will have a rectangle of 12 cm wide by 1.60 cm long.
---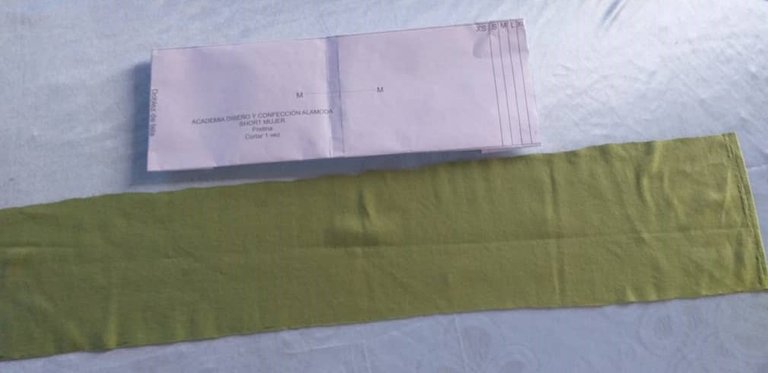 ---
Teniendo esto listo vamos a tomar las dos piezas delanteras y vamos a colocar sobre ellas las piezas de los bolsillos que acabamos de recortar con el derecho de tela hacia adentro y vamos a pasar costura donde se indica. Luego pasamos la tela hacia el otro lado de manera que nos quede derecho con derecho.
Having this ready we are going to take the two front pieces and we are going to place on them the pocket pieces that we just cut out with the fabric right side in and we are going to sew where indicated. Then we pass the fabric to the other side so that it is right sides together.
---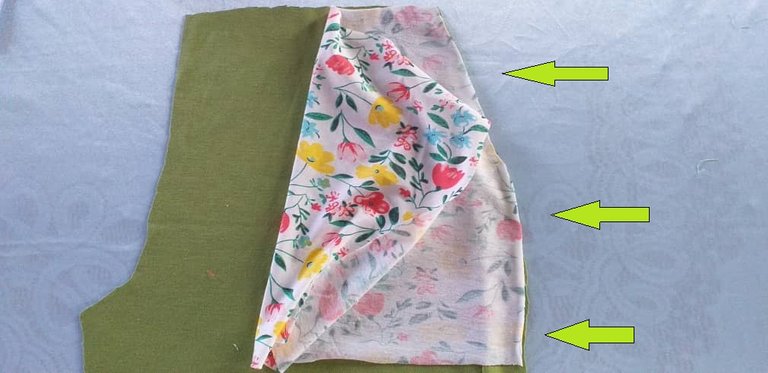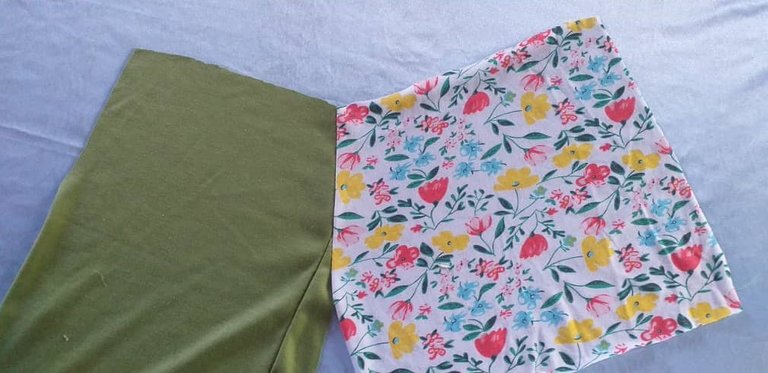 ---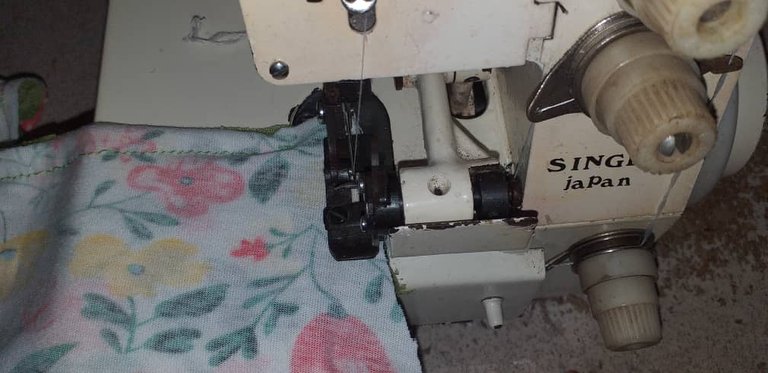 ---
Doblamos el bolsillo a la mitad y pasamos costura en la parte de arriba con la tela vede y en la parte de abajo o inferior (solo el bolsillo, donde están los alfileres).
Fold the pocket in half and stitch on the top with the vede fabric and on the bottom (only the pocket, where the pins are).
---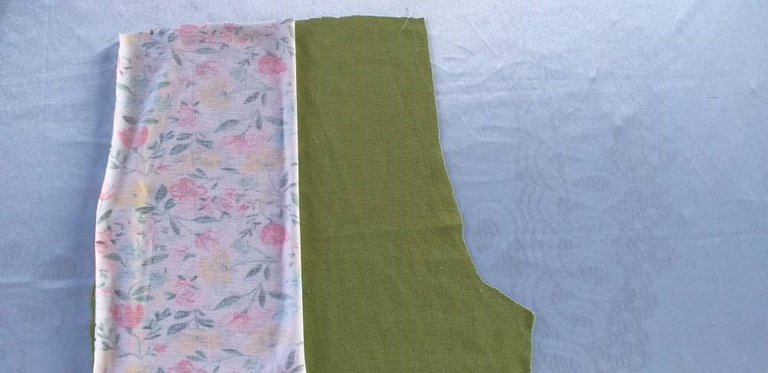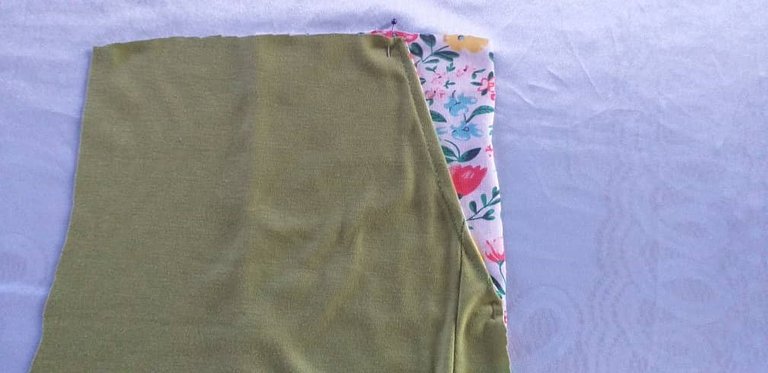 ---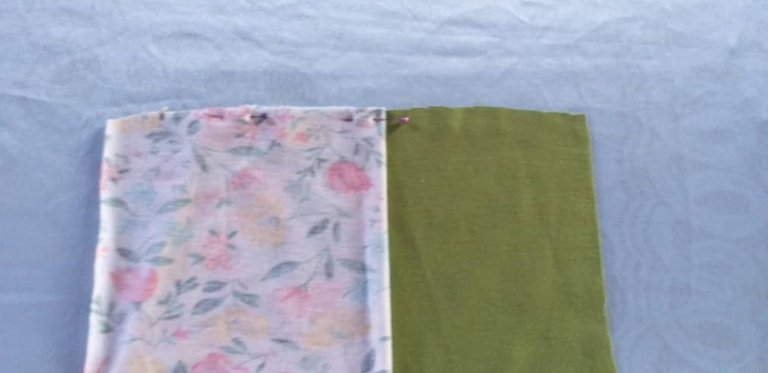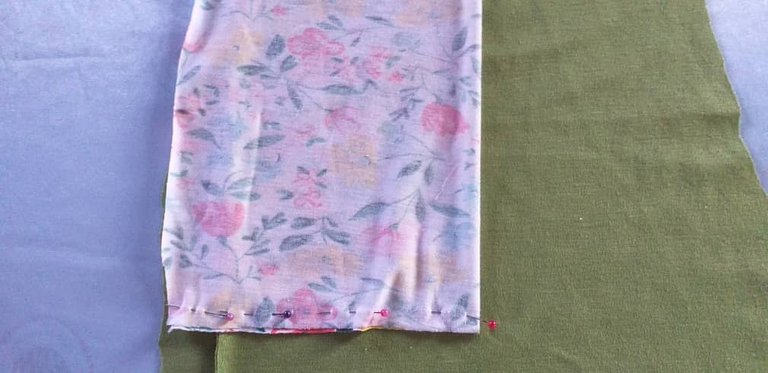 ---
Así nos debe de quedar.
This is how it should look.
---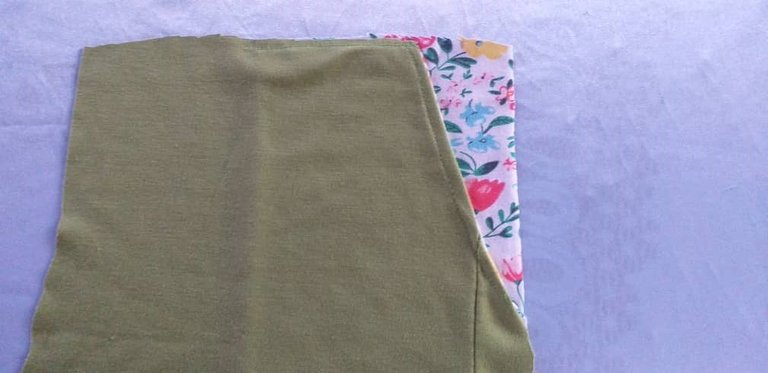 ---
Repetimos el proceso con la otra parte delantera y luego unimos ambas piezas por el tiro y pasamos costura con nuestra fileteadora o máquina de coser.
Pasamos costura igualmente con las piezas traseras para unir a ambas.
We repeat the process with the other front part and then we join both pieces at the seam allowance and sew with our fillet or sewing machine.
We also sew the back pieces to join them together.
---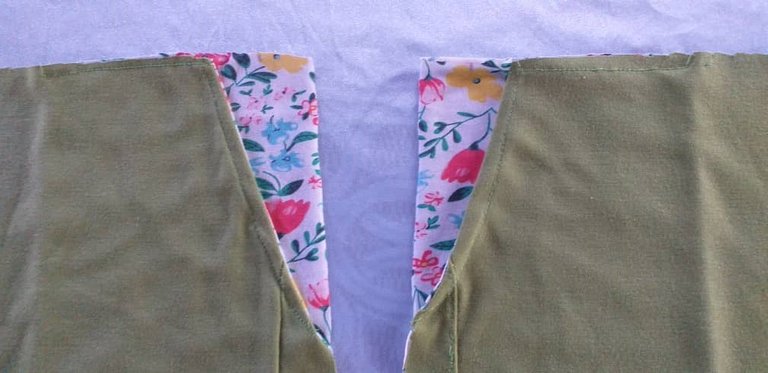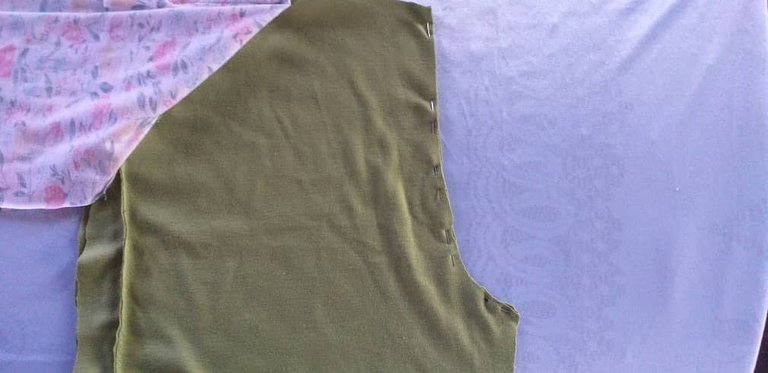 ---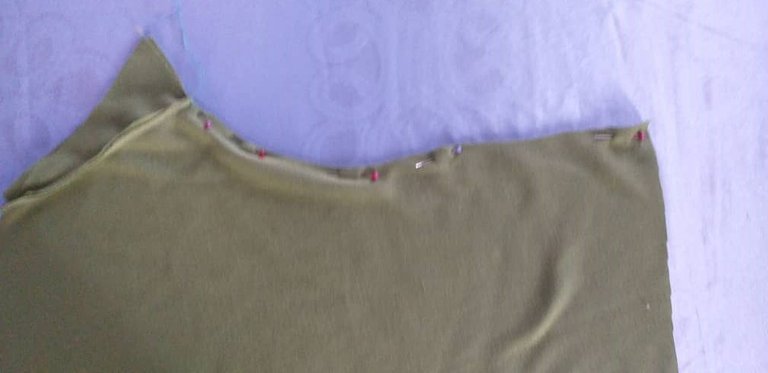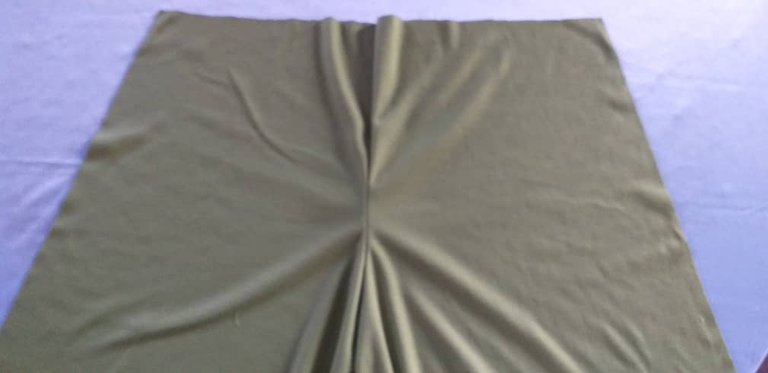 ---
Colocamos la pieza delantera sobre la pieza trasera con el derecho de tela hacia adentro y pasamos costura por los laterales del short y luego la entrepierna, nos debe de quedar así.
We place the front piece over the back piece with the fabric right side facing in and sew through the sides of the shorts and then the crotch, it should look like this.
---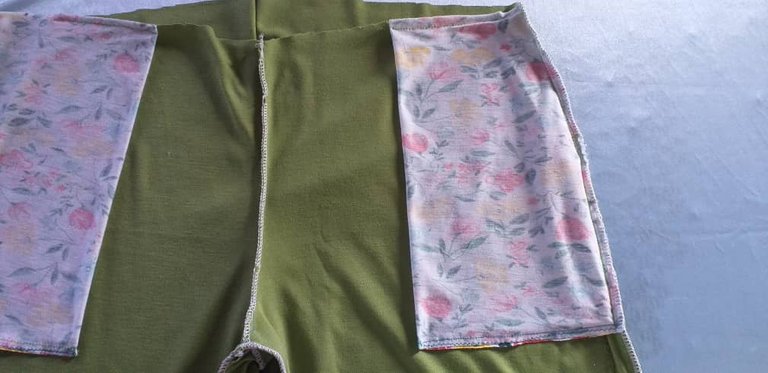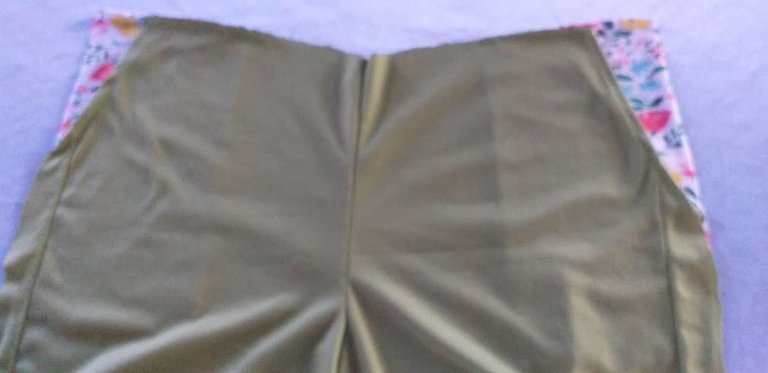 ---
Continuamos con la cintura, así que recortamos el elástico a la misma medida de la cintura. Luego cosemos los laterales de la tela verde y rodeándola colocamos el elástico como se muestra en la segunda foto.
We continue with the waistband, so we cut the elastic to the same size as the waistband. Then we sew the sides of the green fabric and around it we place the elastic as shown in the second photo.
---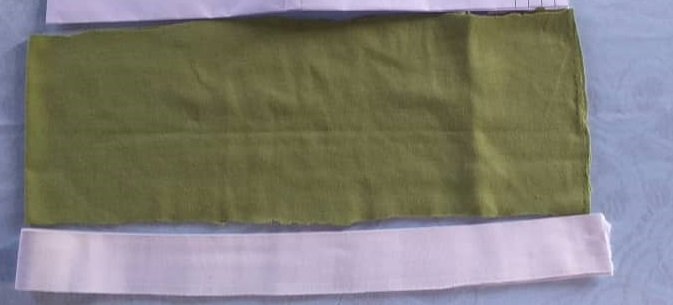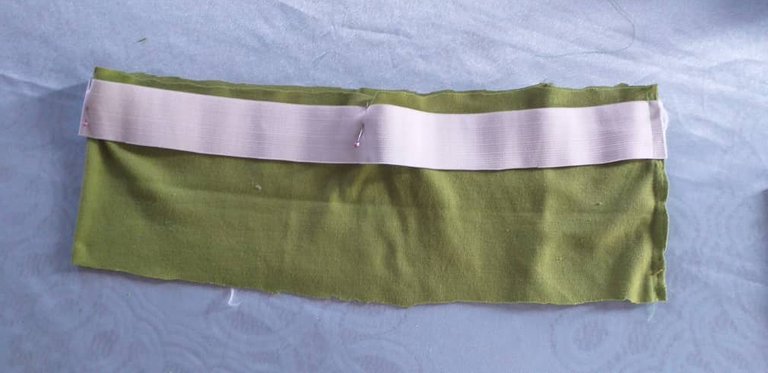 ---
Doblamos la tela encerrando el elástico y pasamos costura en la parte inferior.
Fold the fabric enclosing the elastic and stitch at the bottom.
---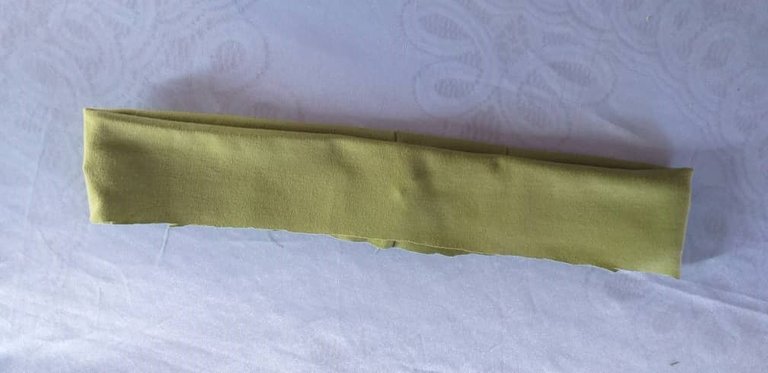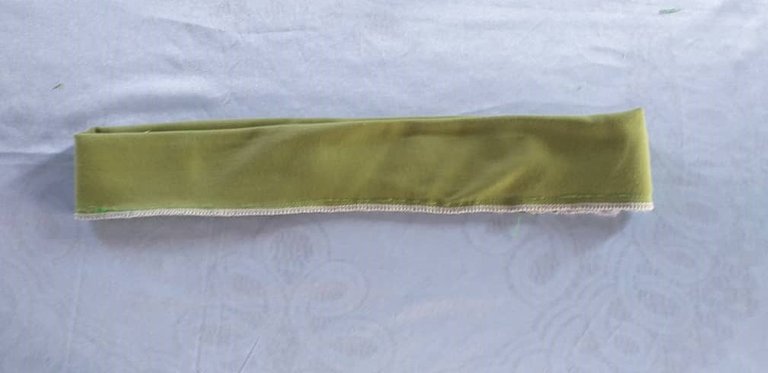 ---
La unimos al short ayudándonos con unos alfileres para cuadrar que quede bien centrada la cintura o pretina con el short.
We join it to the shorts with the help of pins to square the waistband or waistband to the shorts.
---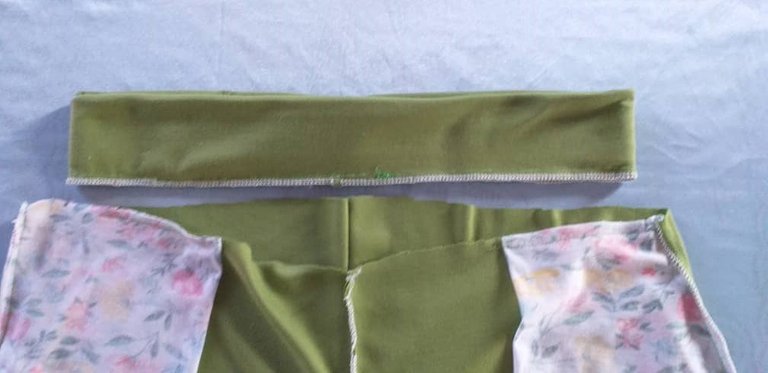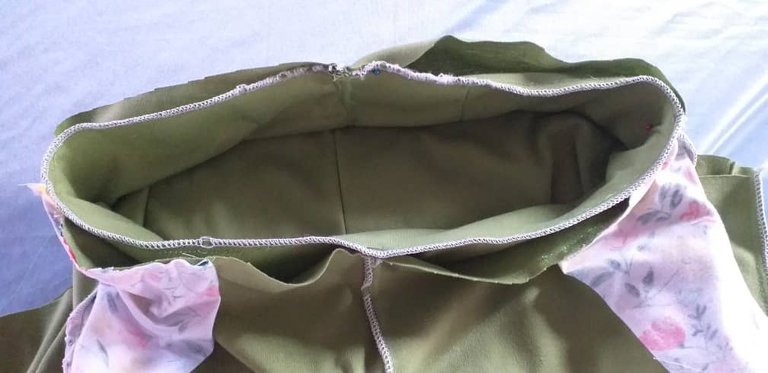 ---
Ahora vamos a coser el dobladillo en cada pierna.
Now we are going to sew the hem on each leg.
---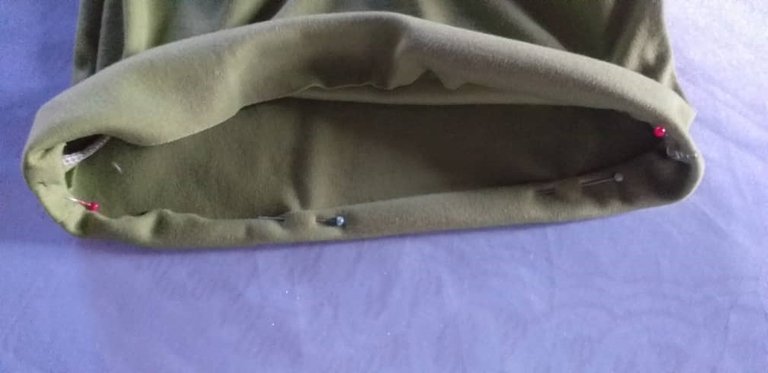 ---
Por último quitamos los hilos que queden sobrantes y planchamos la prenda, con esto estará listo.
Finally we remove the excess threads and iron the garment, with this it will be ready.
---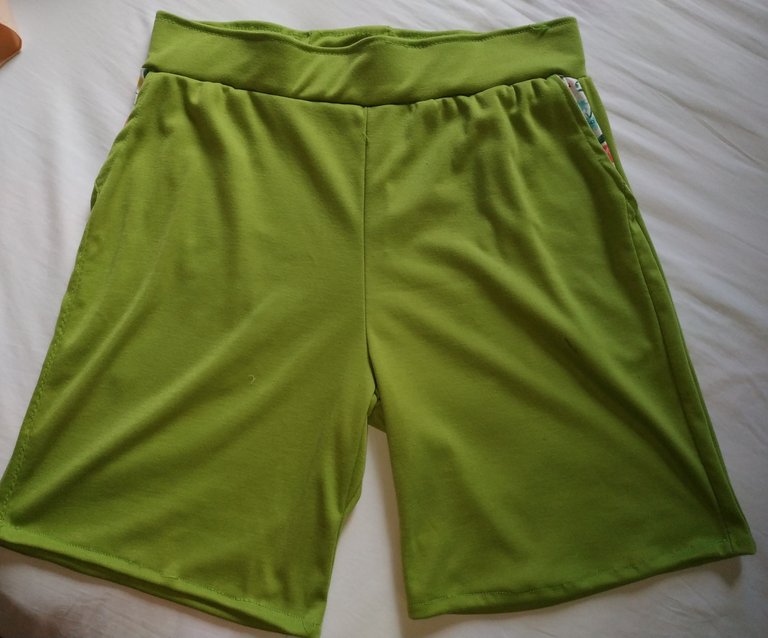 ---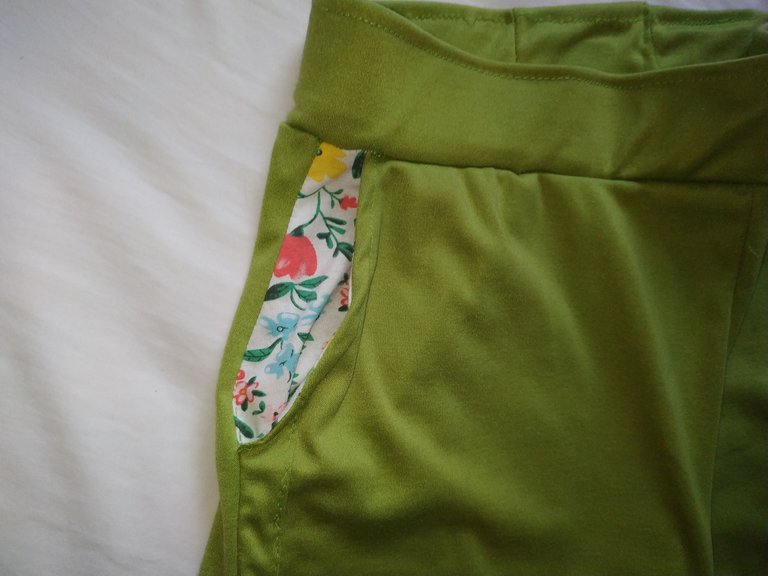 ---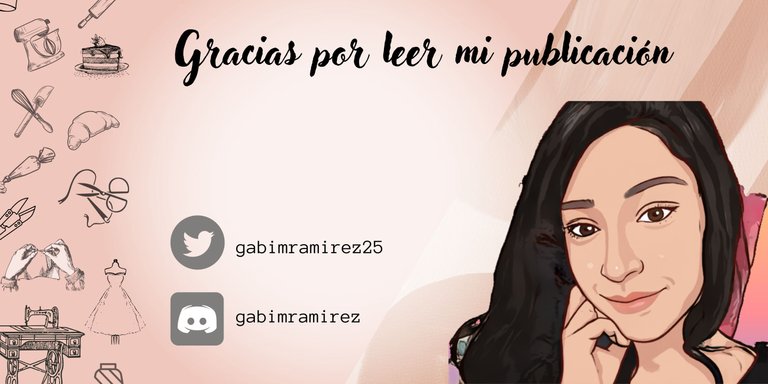 Editado en Canva || Edited in canva
---
Fotos tomadas de mi teléfono Xiaomi Redmi Note 6 Pro y mi teléfono Samsung J4 plus || Photos taken from my Xiaomi Redmi Note 6 Pro pone and my Samsung J4 plus phone.
Fuente del editor de imágenes || Image editor source
---
---