Elaborando: Caja de regalo de Bob Esponja | spongebob gift box
| | |
| --- | --- |
| Hola a todos en #hivediy , en este tutorial aprenderemos de manera facil y sencilla a elaborar una caja de regalo. | Hello everyone in #hivediy, in this tutorial we will learn in an easy and simple way to make a gift box. |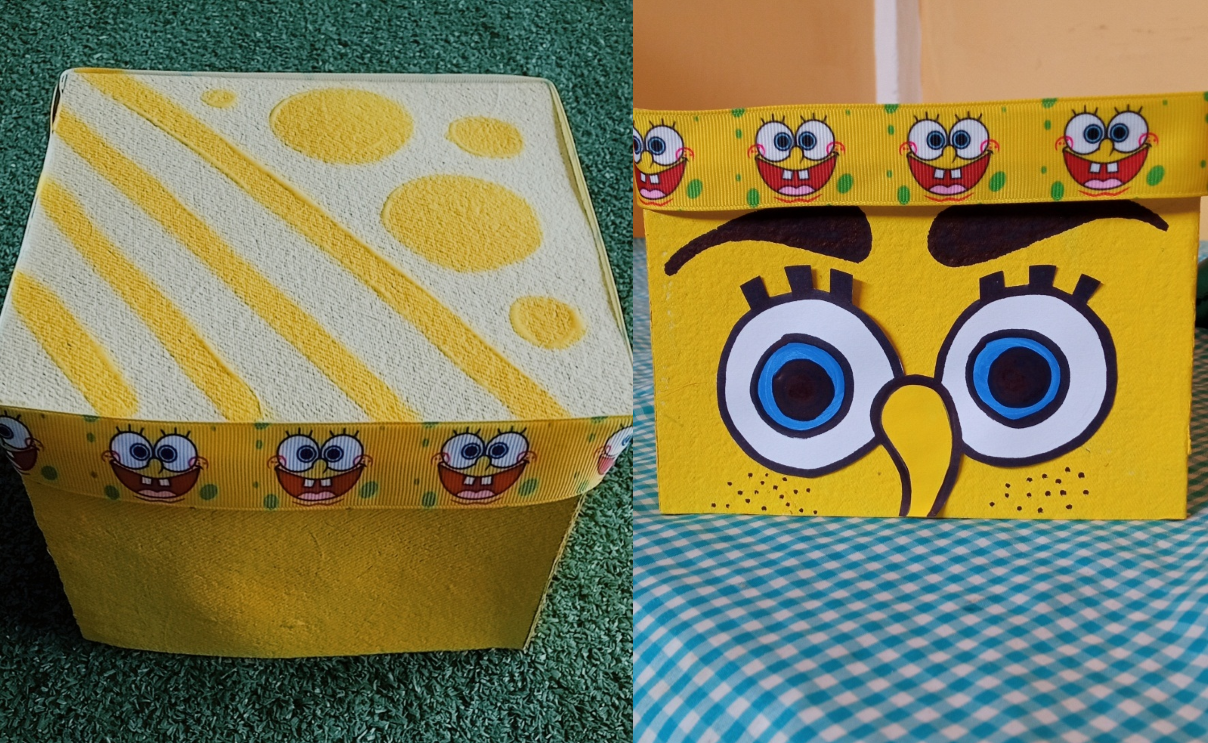 | | |
| --- | --- |
| Materiales | Materials |
| - Cartulina de papel Reciclado | - Recycled paper cardboard |
| - Cinta decorativa de Bob Esponja | - Spongebob decorative tape |
| - Pintura Amarilla | - Yellow paint |
| - Pincel | - Brush |
| - Silicon Liquido | - Liquid silicone |
| - Tijera | - Scissors |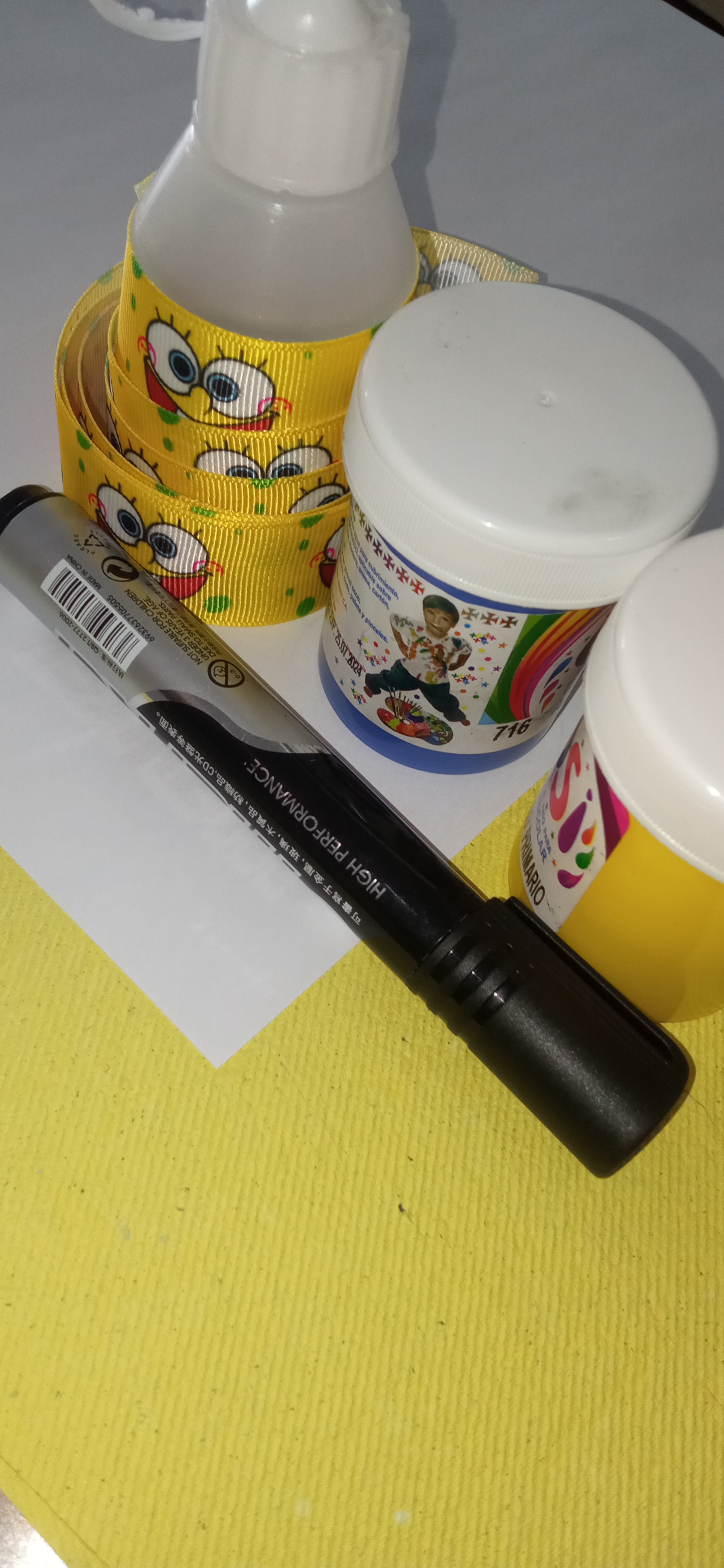 PASO 01
Para que la caja me quedara precisa y bien elaborada tuve que medir sus 4 lados teniendo 10 cm de largo por 10 de alto.
PASO 02
| | |
| --- | --- |
| Luego de medir recorte las piezas, debido a que las cartulinas recicladas las elabore yo misma no tenian gran tamaño, asi que tube que utilizar dos cartulinas y unis sus caras con unas pestalas de 3cm de ancho por 10 de largo. | After measuring, I cut out the pieces, because the recycled cardboard I made myself was not large, so I had to use two cardboard and join their faces with 3cm wide by 10cm long tabs. |
PASO 03
| | |
| --- | --- |
| Una vez recortadas las pegué con silicon liquido y estaria lista la caja, la cartulina es de amarillo palido porque en el siguiente paso tendria que pintarla. | Once cut I glued them with liquid silicone and the box would be ready, the cardboard is pale yellow because in the next step I would have to paint it. |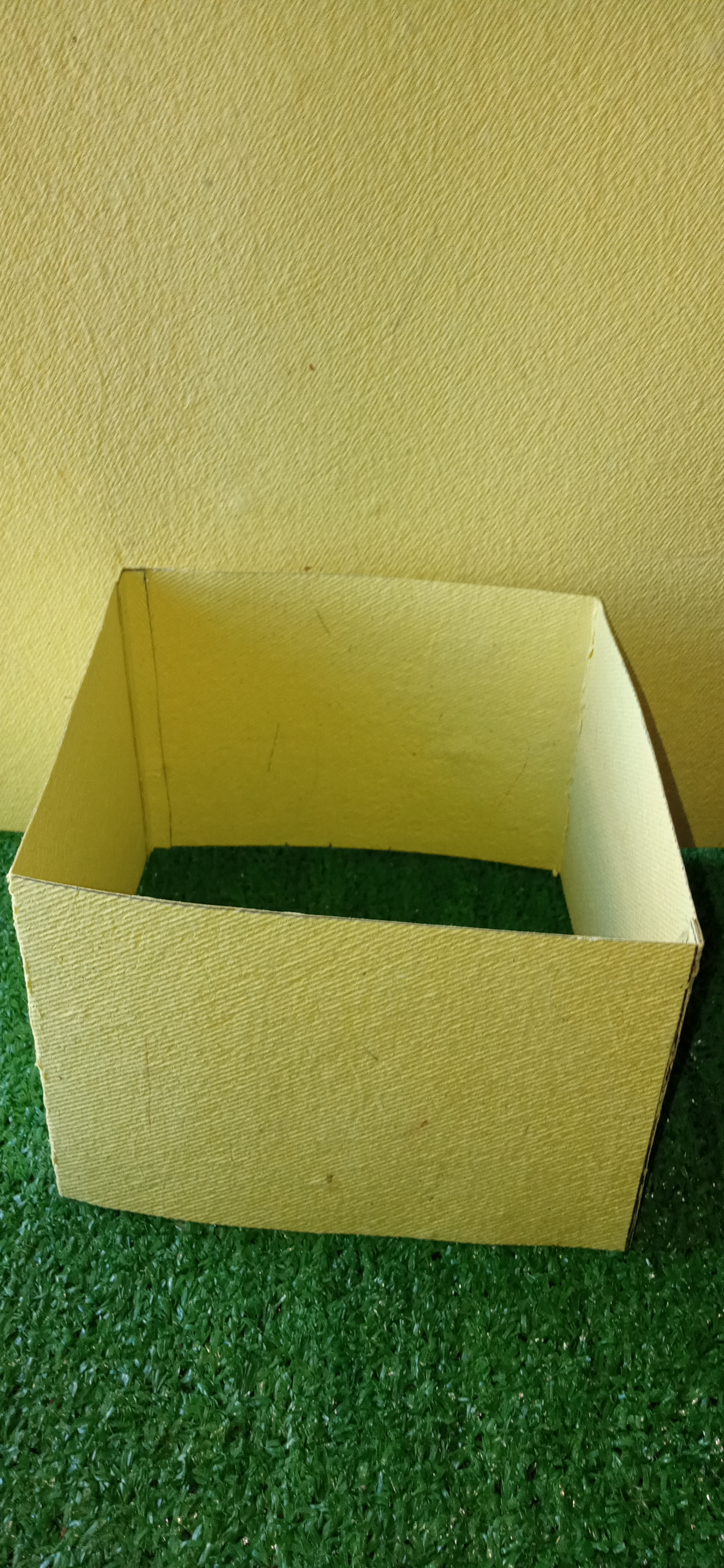 PASO 04
| | |
| --- | --- |
| Recorte la pieza de 10cm x 10 cm para comenzar a elaborar la tapa y utilice las mismas medidas de las pestañas anteriores para pegarlas en las orillas y en los dobles recorte en forma de "v" para facilitar el dobles. | Cut out the 10cm x 10cm piece to start making the lid and use the same measurements as the previous tabs to stick them on the edges and on the folds, cut in a "v" shape to make folding easier. |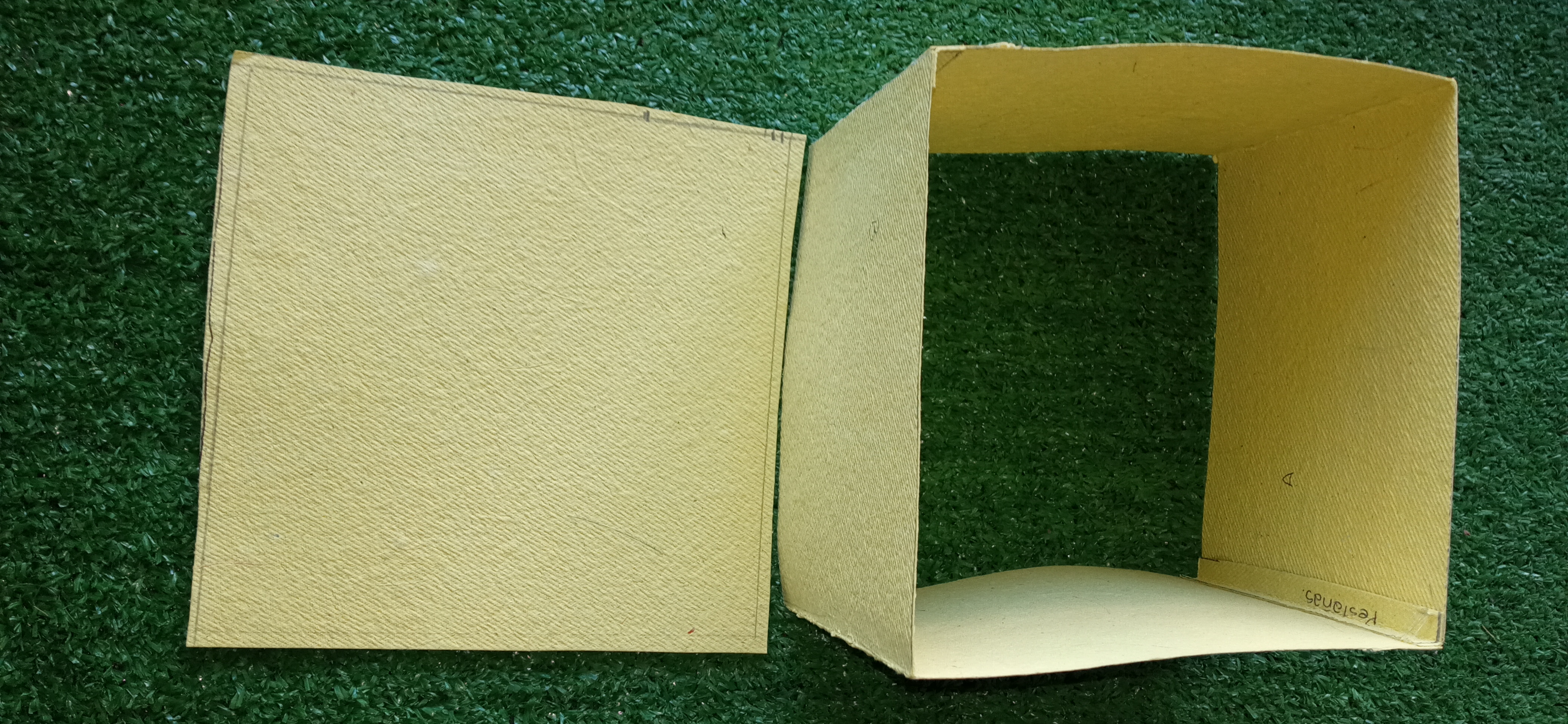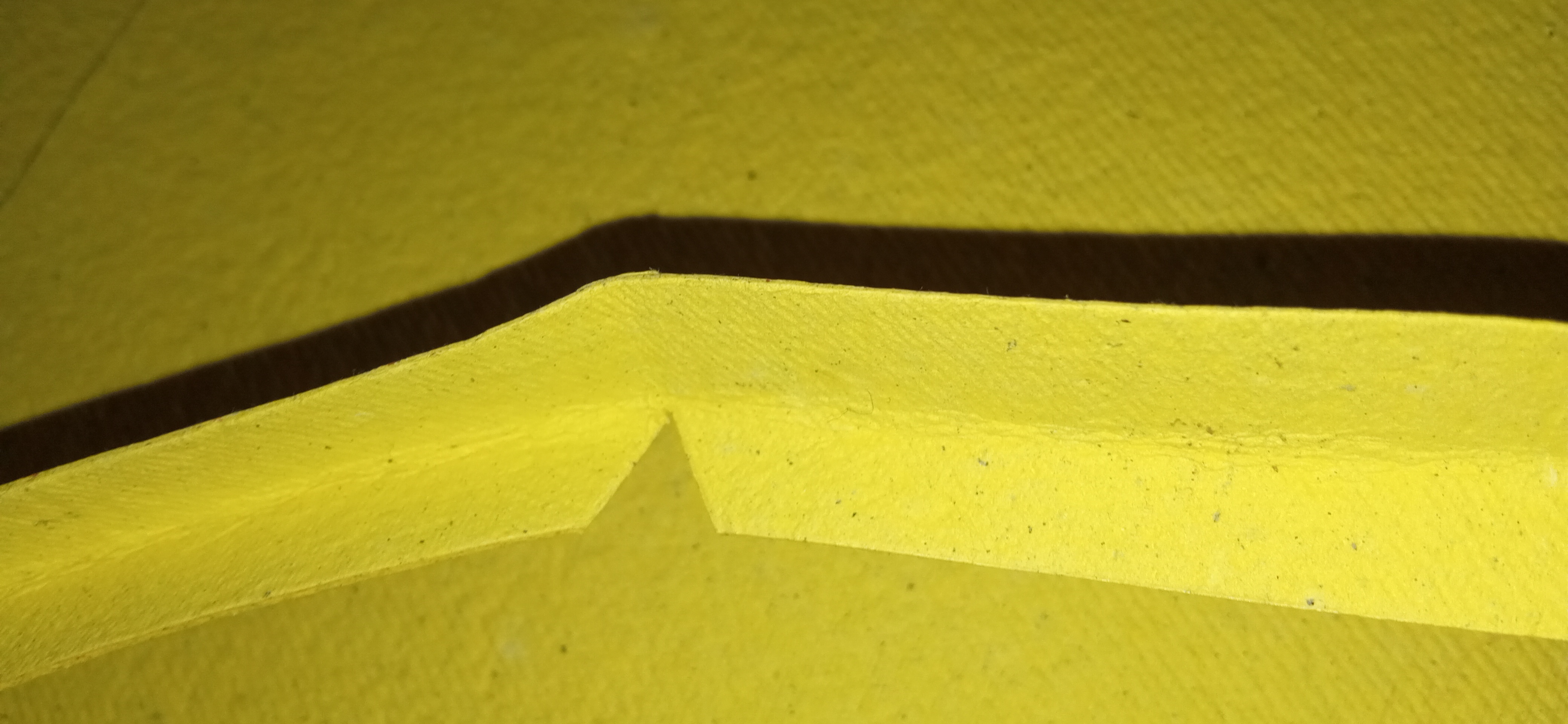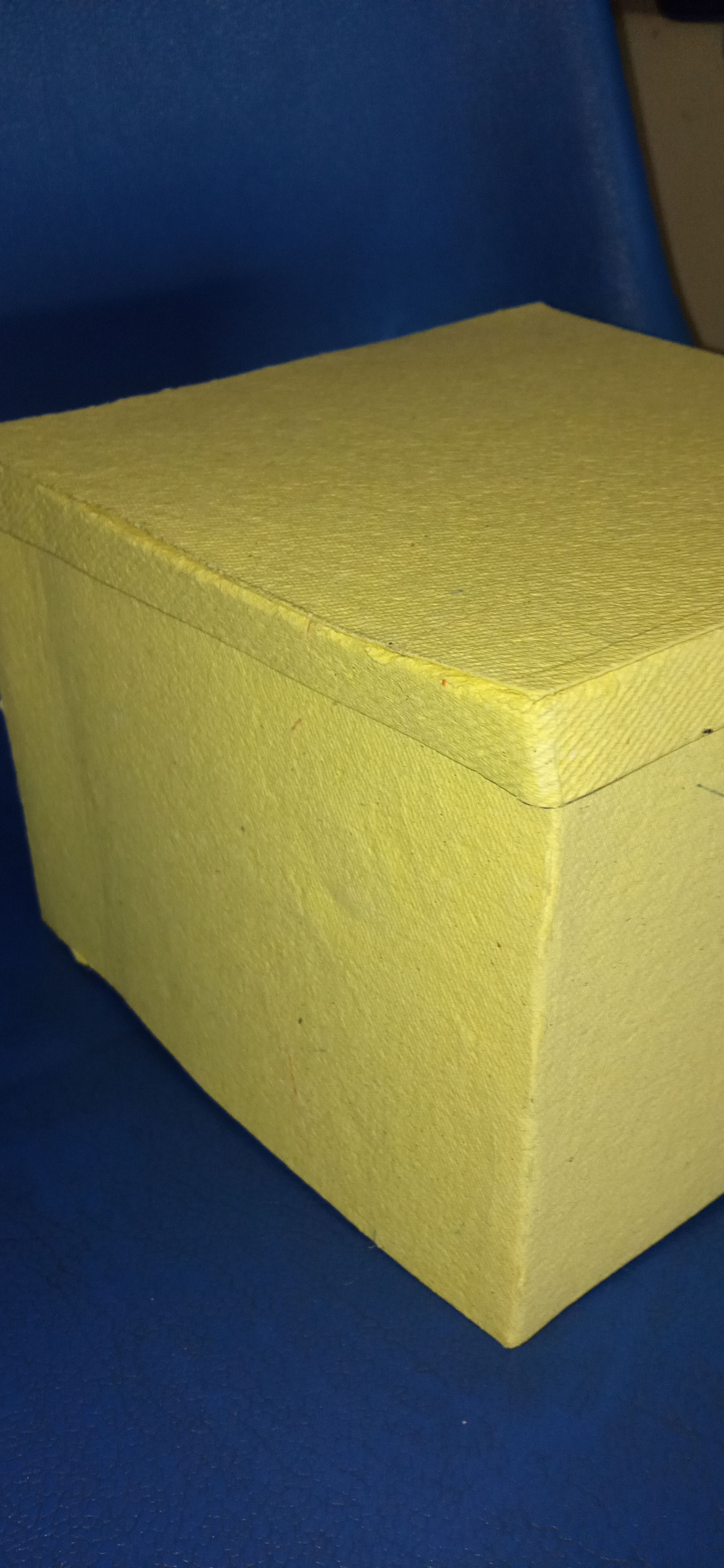 PASO 05
| | |
| --- | --- |
| Una vez armada la tapa pegue con silicon la cinta decorativa Bob Esponja y procedi aplicar pintura al frio amarilla para sacarle mas color a la caja | Once the lid is assembled, glue the SpongeBob decorative tape with silicone and proceed to apply yellow cold paint to get more color out of the box. |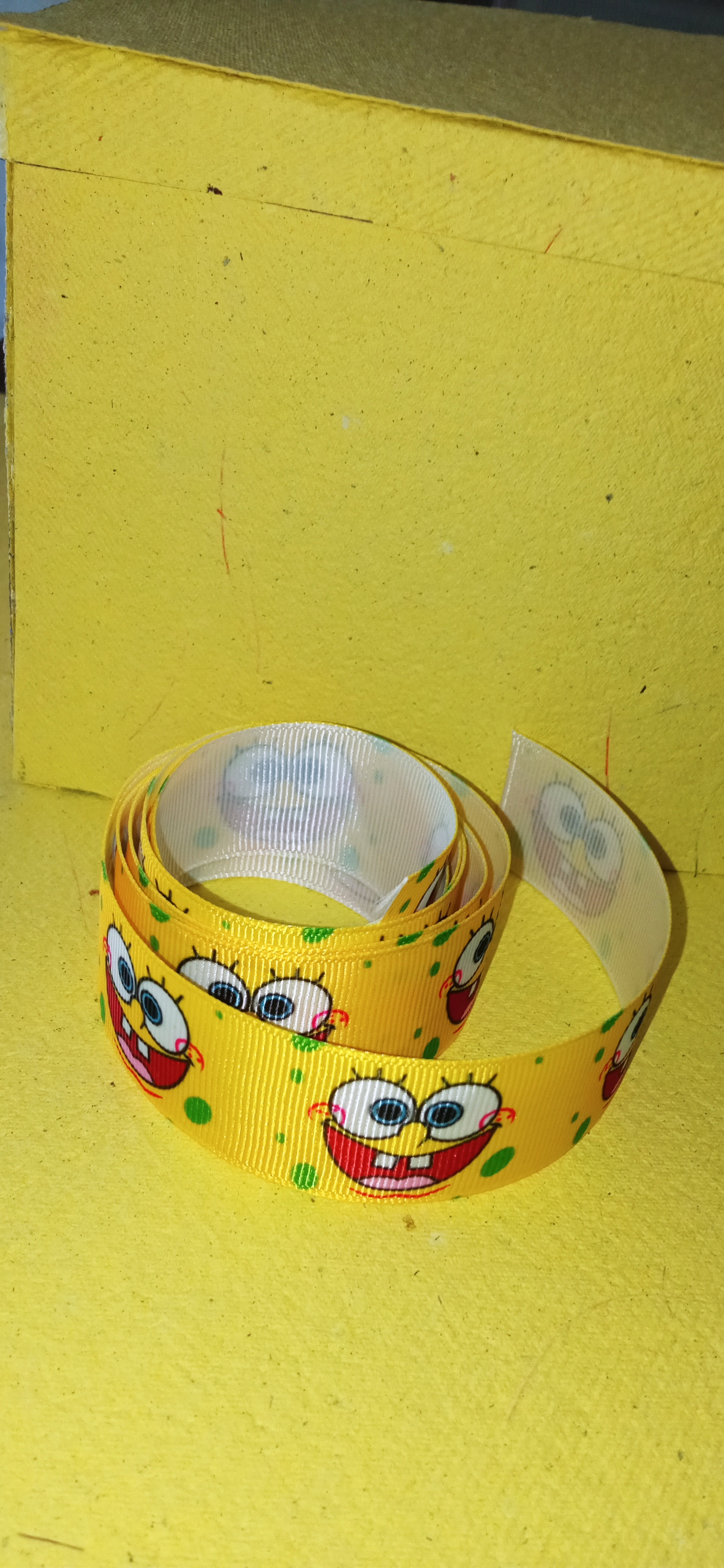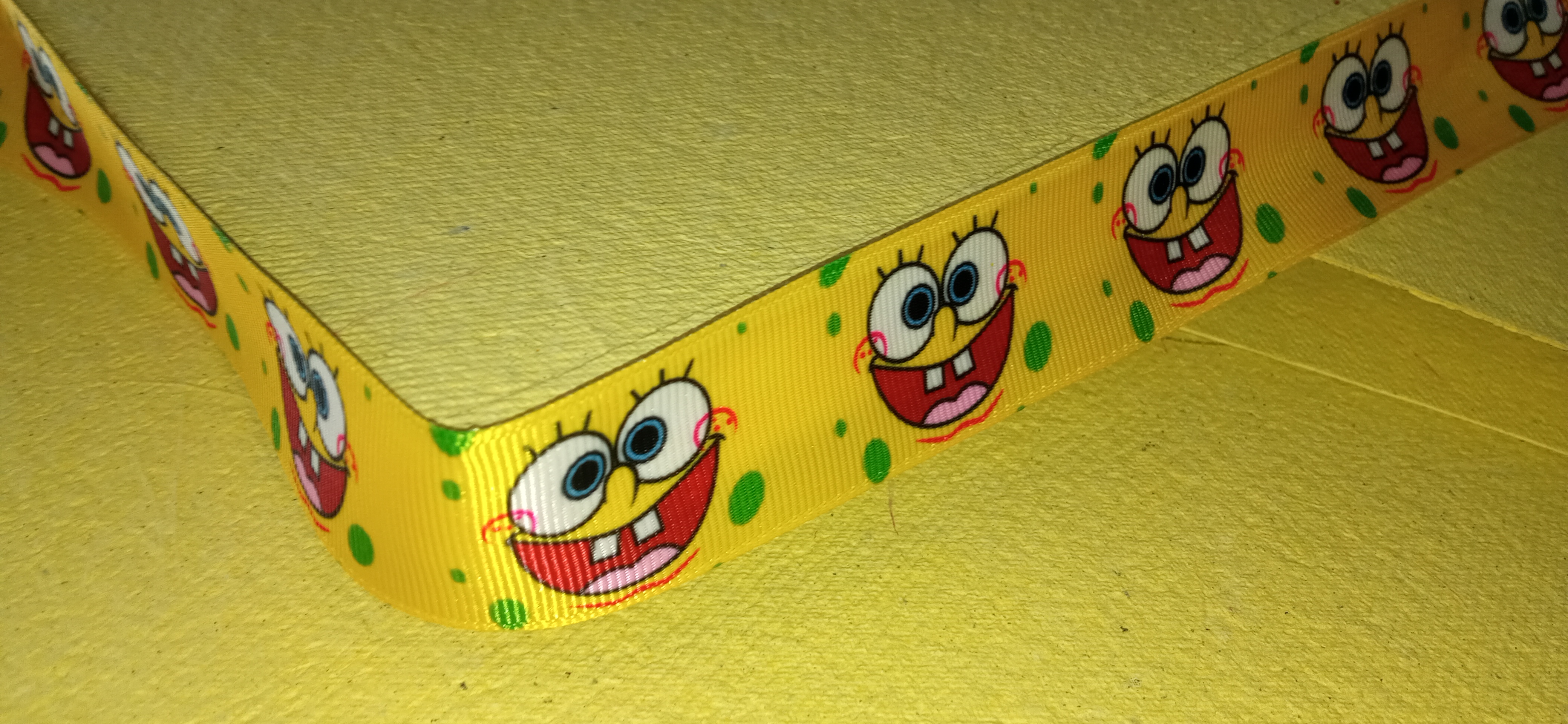 PASO 06
Comenzamos aplicar pintura amarilla para resaltar el color y en una hoja aparte dibujo y pintye los ojos de Bob Esponja para luego recortar y pegar con silicon; las cejas las dibuje directamente sobre la caja y estaria terminada.
---
---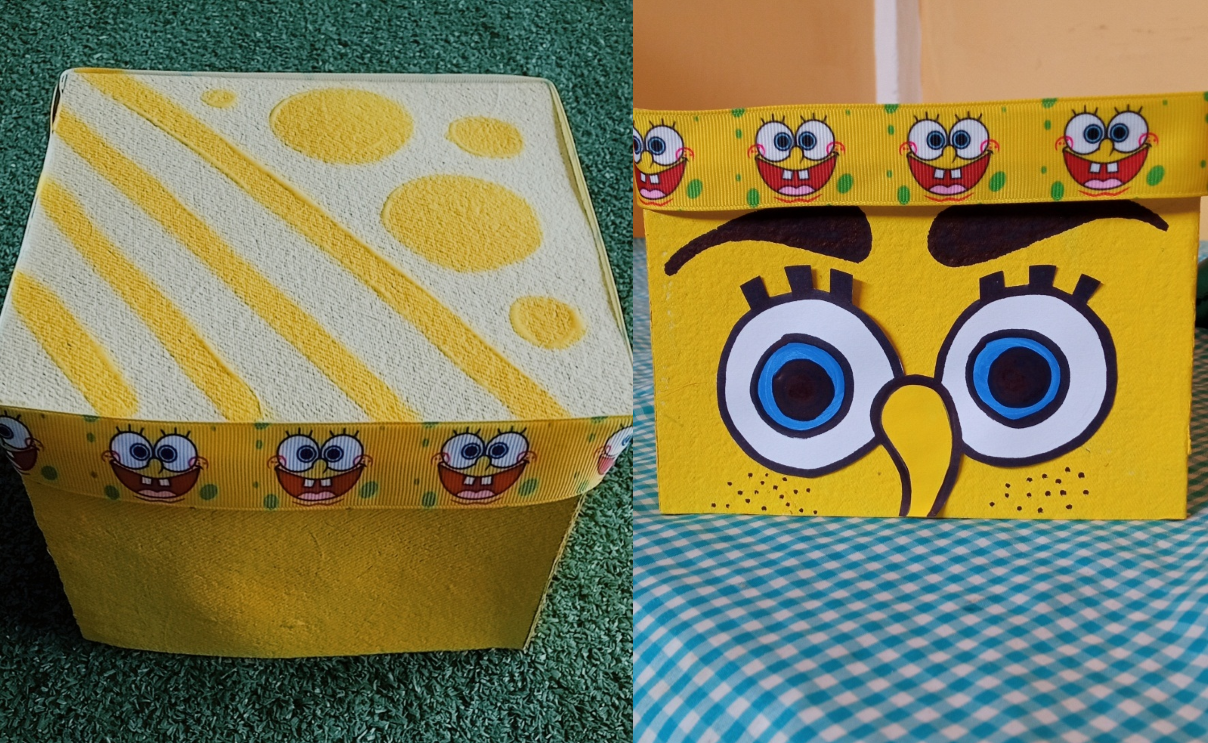 ---
---