Let's travel together #227 - Lacul Mocearu (Mocearu Lake)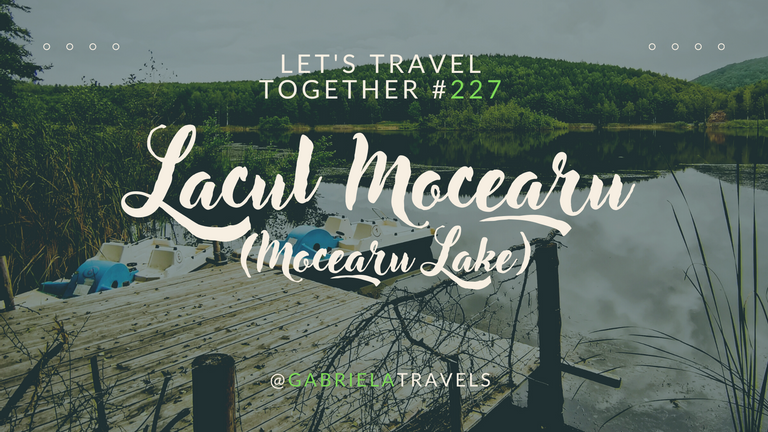 Visiting a place deeply hidden in the wilderness of nature comes with some consequences sometimes, which only the real adventure seekers will make it till the end.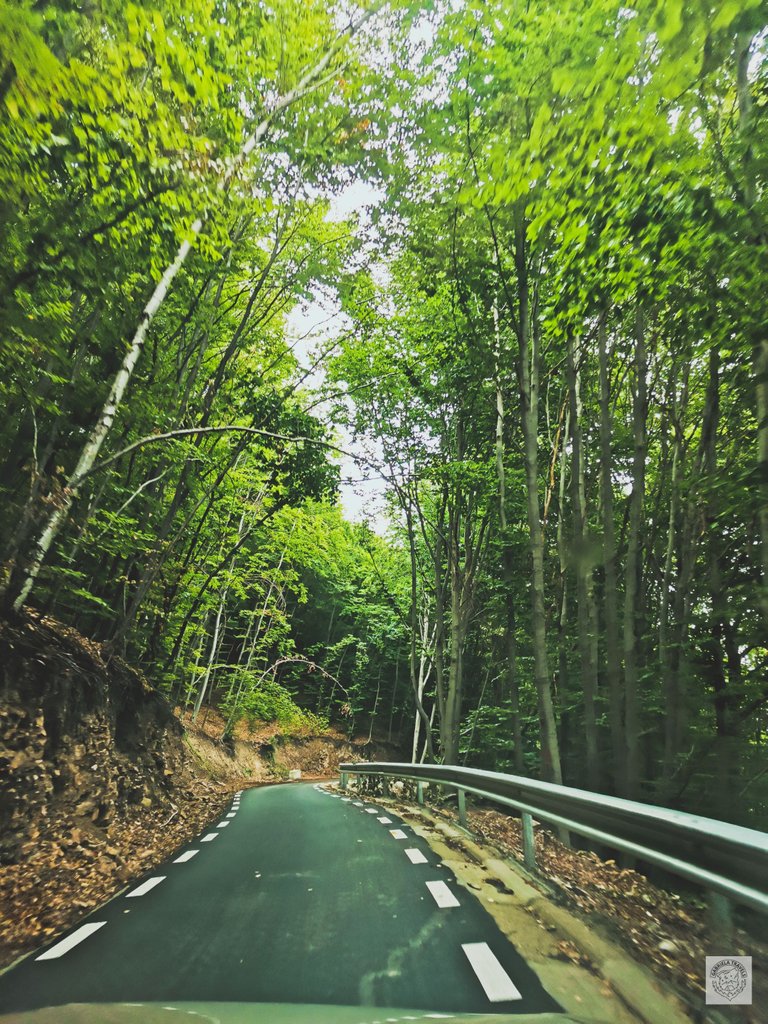 Along with the journeys we take on the way to less known sightseeing attractions of Romania, and along with the excitement and curiosity about what we are going to discover next, we also get ready with emotions that we are not strangers from, like fear which always plays a major role when we end up on forgotten roads where you can't meet any other people or cars for hours, or these unpaved paths which not only that will break your car in two (unless you don't have a 4x4), but also make you think how much is left until you will get on the common streets or at least see more people around you.
It's an emotion that, somehow, we always get to relive especially during our yearly road trip which is a very wild one that mixes both good and bad experiences.
Usually, it all starts with an indication given by the stupid GPS which sort of forces you to get on an unpaved road, which then is followed by slowly losing the phone signal and the contact with other people and cars.
All this leads to some good hours spent driving on a not so long road but due to all the bumps and pits, you will end up spending even half an hour for just 2-3 kilometres.
In other circumstances, this might sound fun, or like you are living the adventure of your life, but when it's happening for more times in a single journey, all these emotions are replaced by fear, anger and less excitement to see a new place, wondering if it's truly worth the efforts.
Click on the images to see them in full resolution
The funny part is that we are never learning the lesson. For some reason the opinions are always split if we should keep going or just accept that we can't visit the place we intended this time, and simply move to the next place from our list.
It's a situation and feeling that can't be described in words very well, but for the seekers of unknown or more adventurous spirits, I'm sure some of you will understand this kind of moments.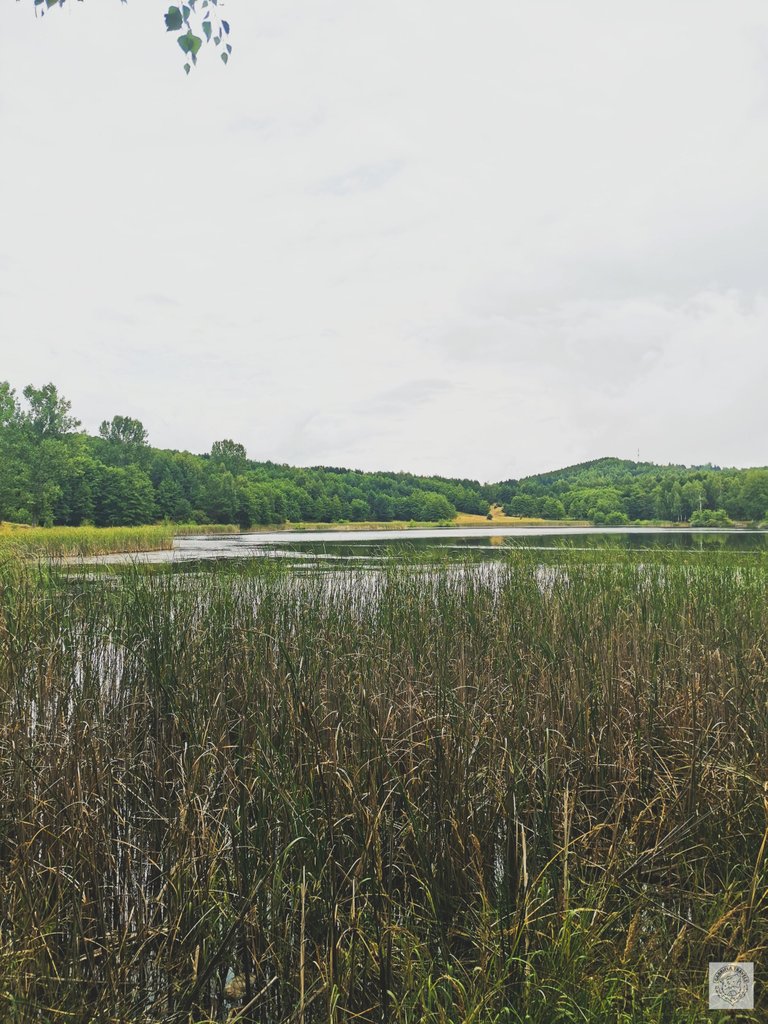 Anyway, while in some cases these ambitions are not leading somewhere because sooner or later we will still need to turn the car and hit the road back to where everything started, this time we had luck and managed to reach the lake we wanted, called Mocearu.
There are no indicators leading to it or any sort of directions given other than the stupid GPS, but not long after the paved road starts, you will see on the right an improvised wooden gate which makes the access to the lake.
I know that I kept complaining about the road and how bad it is and the first picture doesn't show these aspects, but as I said, that one is taken with just a few moments before reaching the lake because close to this place there are 2 guest houses where the owners of these did invest some money in paving the road but only for a short section of it.
Due to my mood which kept changing on the way to the lake, I forgot taking pictures of how it actually looks like, but what's more important is that we made it to destination.
A destination which might seem a little bit poor for some tourists, because Mocearu Lake is mostly populated by fishermen and there's not much you can do due to the barbed wire fences that are surrounding most of the lake.
Click on the images to see them in full resolution
The single person who had an advantage in visiting the lake was my father who loves fishing and he managed to quickly make friends while I, my sister and my mother were trying our best to explore more of the lake even if that made us jump over some fences for a few times! 😀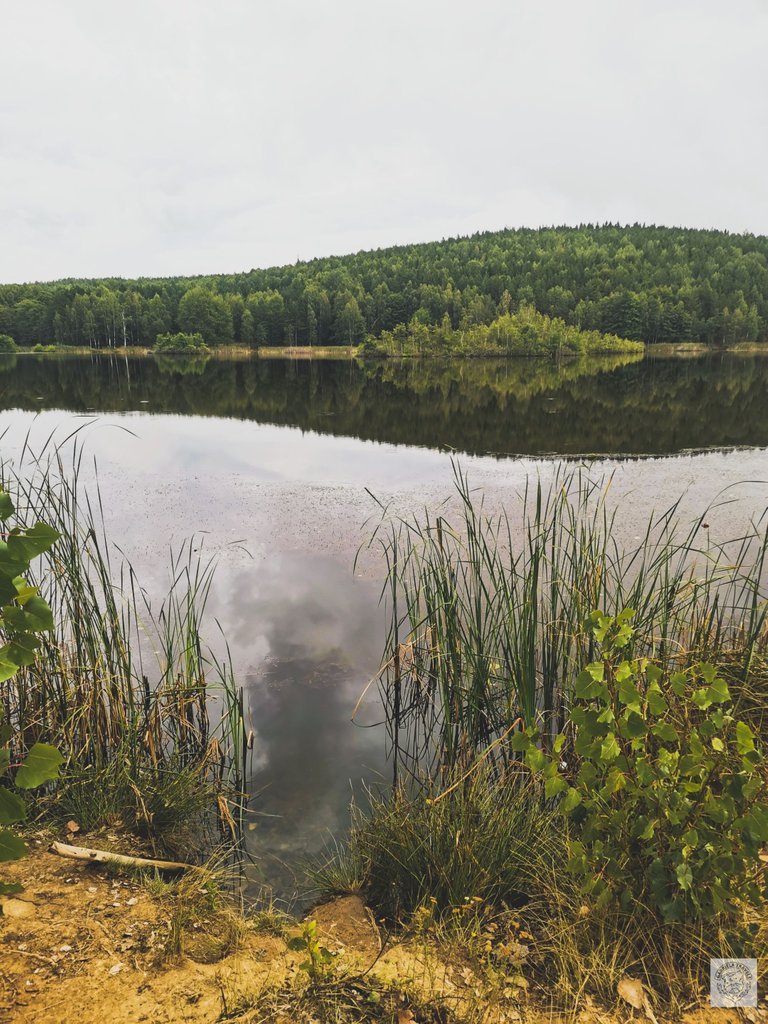 Anyway, along with our experience exploring lakes that are visited more by fishermen rather than tourists, we got used to see some sort of investments made with this purpose because I doubt the lake will keep gaining interest if 1 of 2 cars coming here ends up hitting the ground with the snout of the car or even worse.
Though, we still enjoyed the few minutes we've spent at Mocearu Lake because Buzau county is well known as a pretty wild place which was proven to us from both the locations explored but also by the roads which are not really... roads.
But considering that there are many people who are trying to get away from the traffic noise and crowded places just to admire scenic landscapes and not hear anything else other than nature, I still think that the lake meets all requirements.
And when you manage to make it to a lake with an altitude of 775 meters, everything seems to worth more, especially if you love mountains or wild places like this one.
The total surface covered by Mocearu Lake is of 10 hectares and its depth goes easily down to 8 meters. However, there are also rumours shared by the locals of the village this lake is part of, such as the lake has no bottom and that it's home to some dark legends.
While proper information about how deep the lake is couldn't be found, we still managed to discover the real story of how the lake appeared, which was determined by a collapse following the dissolution of an underground layer of salt that was part of the Sarmatian Sea which existed 2,5 million of years ago.
More curious information is given by the water of the lake which is sweet even if it was formed from a piece of a salt layer which fell many years ago. We did see similar places but none of them changed their composition, still having salty water even hundreds of years later since everything was formed.
Click on the images to see them in full resolution
However, Mocearu Lake is only 150 years old, which makes me happy thinking that it managed to keep its wilderness and beauty after more than a century. I'm saying that because I'm used to seeing lakes not remaining unknown for too long because there are always people looking for similar spots to this one where to open a business or simply build up a holiday house which won't stay alone too much due to the big population of people who are trying to have such a gateway from the crowded cities.
In plus, we are talking about a lake where it's very hard to observe the other side of it due to nature's embrace which knows how to keep a secret very well, especially when it comes to maintaining the mystery of a lake and making it seem like it's torn from the world. Though, if you are wondering what makes this lake more special than others is determined by the air tests which are proving that it has 0 pollutions and it's even compared with the Alps which are the highest mountains in Europe.
Click on the images to see them in full resolution
Anyway, in order to reach Mocearu you have to cross Lopătari and Plaiul Nucului, the lake being part of Chiliile village which is just 10 km away from Lopătari. The road we followed is DJ203K and as I said, it was mostly unpaved and pretty bad when we drove on it having just 2-3 km of it paved, but maybe things will change during the time since I expect to see more tourists interested in visiting it.
We also visited the lake just one year after it was entirely crossed only by 4x4 cars or carts pulled by oxen, so I think the investments made on this side of Romania are going on the right way. Hopefully.

SEE YOU IN THE NEXT TRIP! 🗾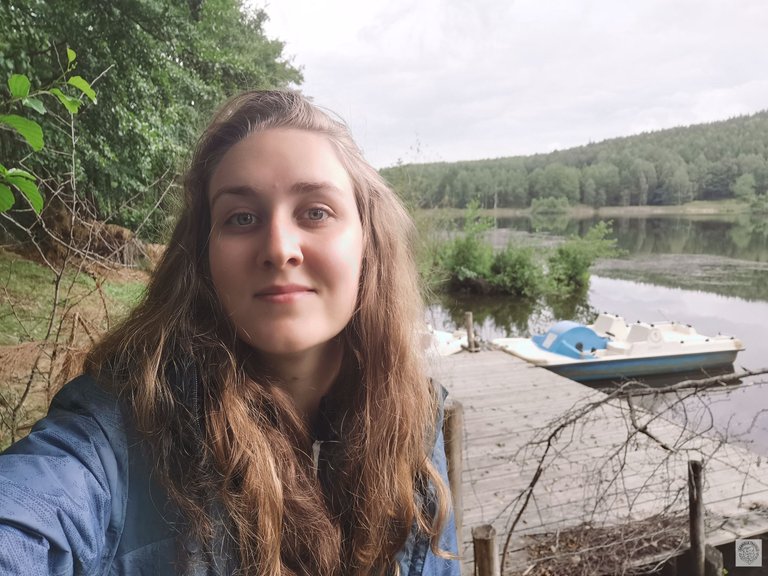 All rights reserved.

FIND ME ON:
↪ Blog: http://gabrielastravels.wordpress.com/
↪ Fiverr: https://www.fiverr.com/gabrielatv/
↪ YouTube: https://www.youtube.com/gabiivdesign
↪ Instagram: https://www.instagram.com/GabrielaTravels/
↪ TikTok: https://tiktok.com/@gabrielastravels/
↪ Discord: GabrielaTravels#0104
↪ Facebook: https://www.facebook.com/gabrielaistraveling/
↪ Twitter: https://twitter.com/GabrielaTravels
↪ PayPal/Contact: [email protected]
---
---