Let's travel together #230 - Monumentul si Cimitirul Eroilor de la Siriu (World War I heroes' cemetery near Gura Siriului)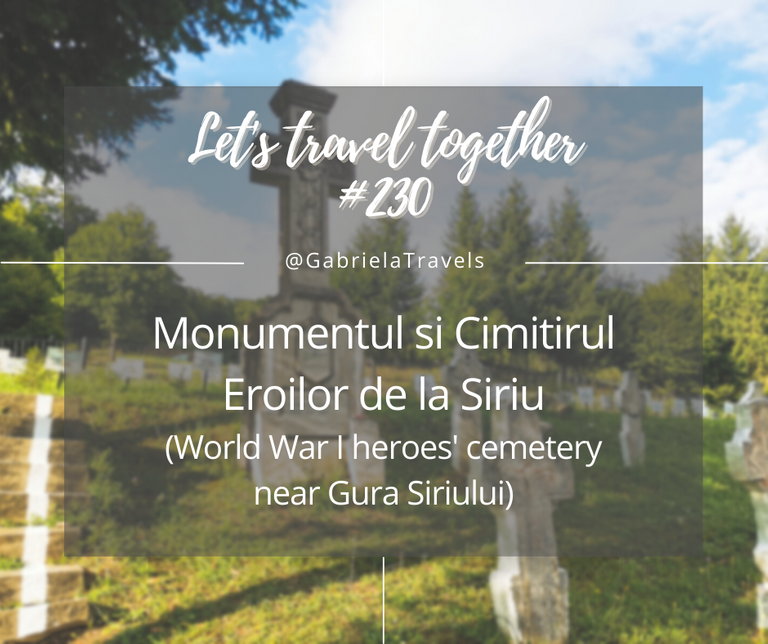 The more years are passing, the fewer generations will understand what being brave meant one day. Happily, there are still a few monuments dedicated to the real heroes of the country that hopefully will never be forgotten.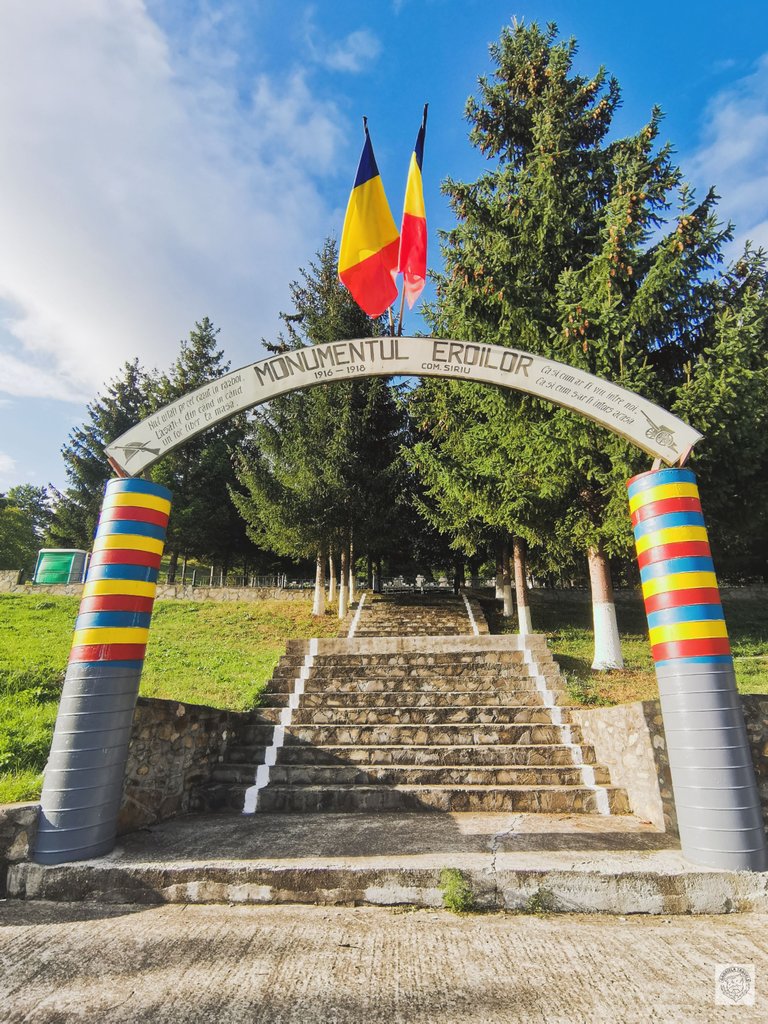 Just when we thought that the day is over and we have already seen a lot at that time, while we were approaching the place where we were spending a few nights in Buzau County, we noticed one more location that it felt like waiting for our visit.
From the distance, we thought it was a common cemetery with the specific Romanian flag on the main entrance but our curiosity made us want to stop the car and at least read the lyrics written on the arch.
Even though everything is written in Romanian, I'll try to translate and share it down below because it was very emotional when we noticed what was actually everything about:
Don't forget the ones who fell in the war,
Leave them a free place at the table from time to time.
As if they are still alive and amongst us,
As if they would be able to return home.
All these verses, along with the big title "The heroes monument" and the years that were only proving that it was real what we thought about, made us figure out that we are not staying in front of a common cemetery but in front of a monument dedicated to these who fought in the World War I to protect their country, but especially the lands from Buzau county.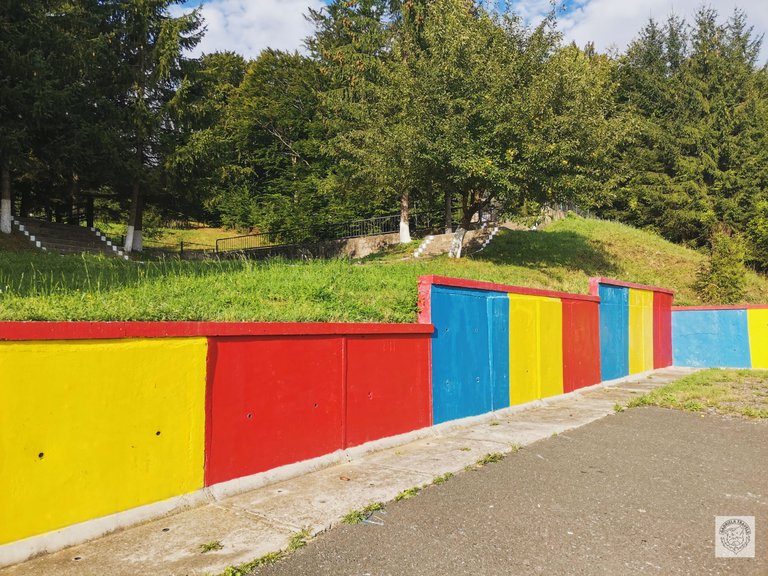 Click on the images to see them in full resolution
I'd lie if I would say that it was the first time when we were saying a cemetery like that because there is another one in the city where we are living (Sibiu) but which we still haven't managed to visit yet, but also one at Turnu Rosu that we visited one year ago.
However, I'm pretty sure this kind of monument is most likely in every county or region of the country but I still feel a different emotion every time I get to make my first steps into one and walk between heroes who are resting now because they finished their mission to protect Romania. We all should be grateful to these people, but unfortunately, very few understand those times and remember them, while being "brave" got a completely new meaning in 2022. Isn't that sad?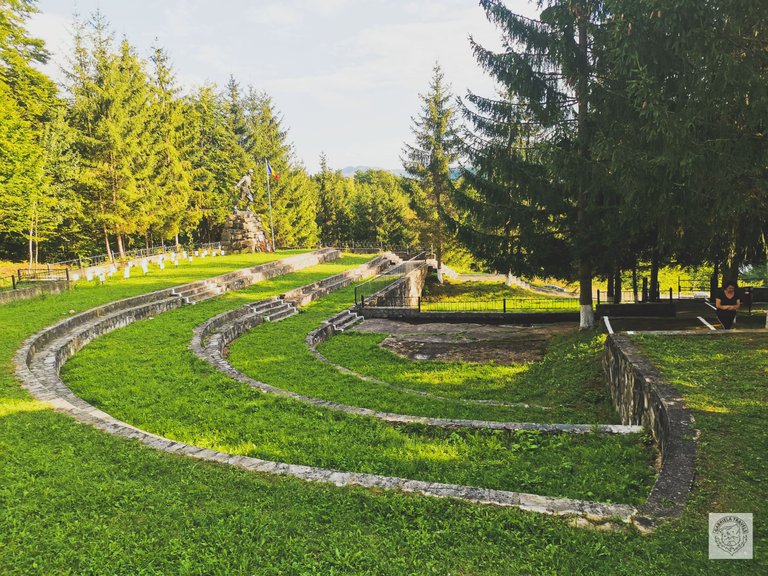 Click on the images to see them in full resolution
What though we were visiting this place during a pretty busy period with tourists and in the middle of the day, we had a strange feeling when we noticed that even if the door was open there was literally no one in the cemetery. Yet another proof that people tend to forget that we live good times these days because of those who sacrificed their lives to protect the country.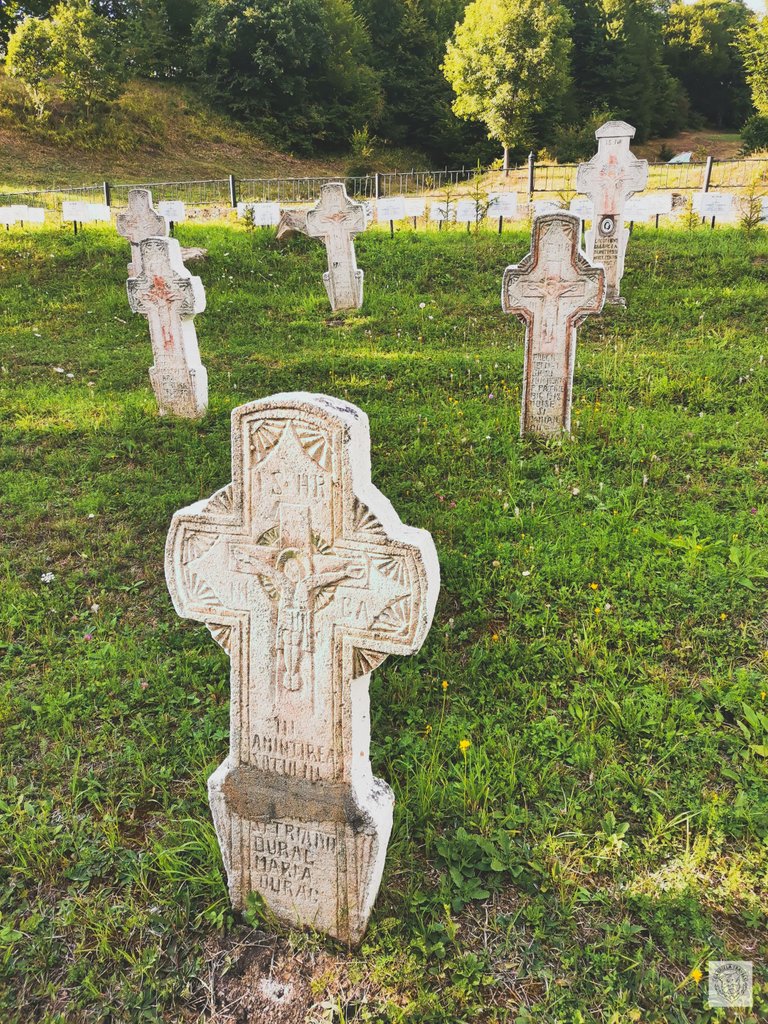 Anyway, we didn't let that aspect discourage our will to visit the monument and entered through the tiny door which was followed by a long way of stairs meant to take us to the top of the hill from where we got a new and beautiful perspective over the Siriu Lake.
We found ourselves suddenly forgetting about the smile we always have on our faces during a trip, and only walked between the crosses of different sizes and with different inscriptions on them, adding another strange amotion to our heart when we noticed soldiers who were only like 20 years old when they died...
Even though there were many twists along the war with various losses on both sides, the lieutenant who was leading the army of Romania, managed to create a great opposition which made everyone go further in the war while there were only a few left on the front line.
Not long after the things chilled down for a bit, the lieutenant was surprised by many locals of the villages from the Buzau county who were showing gratitude and happiness for everything he did for this part of Romania.
That's how, along with the crosses of the soldiers, there can be noticed a bigger statue of a soldier during an attack with a rifle in one hand and a grenade in the other hand, showing the courage they had to fight for their lands and families.
Click on the images to see them in full resolution
The statue is made entirely from bronze and it weighs around 3 tons and it's the masterpiece of a famous sculptor whose name is Frederick Stork who made the statue in the armament factories from Cugir.
Click on the images to see them in full resolution
While most likely everyone would expect to see the bones of the soldiers rest under the plates with their names, it was a big surprise for us to figure out that there is actually a special room where all these are gathered together.
It was both a unique thing because we've never seen this before, but also a strange situation thinking that maybe a single person has its bones mixed with these of the others. Though, this might have an explanation since the whole cemetery had to be moved a little bit higher on the hill from its original placement due to the Siriu Dam which had to be built up.
Click on the images to see them in full resolution
Another thing we noticed was that some of the crosses still have flowers and candles lighting up which means that they won't be forgotten too soon, as well as freshly planted fir seedlings almost next to each cross which most likely will create a less sober landscape when these will grow up.
The World War I heroes' cemetery is located near Gura Siriului on the national road DN10 which surrounds the lake. The coordinates of the cemetery are: 45°14'11"N 25°56'35"E.

SEE YOU IN THE NEXT TRIP! 🗾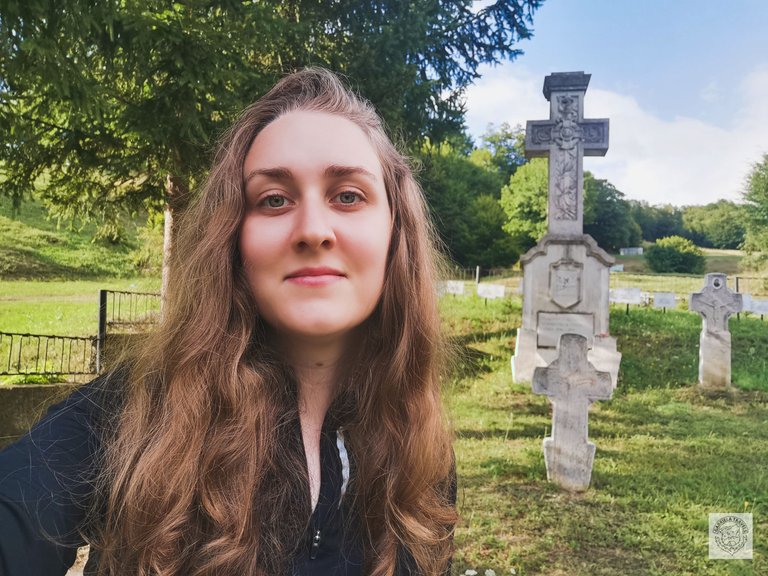 All rights reserved.

FIND ME ON:
↪ Blog: http://gabrielastravels.wordpress.com/
↪ Fiverr: https://www.fiverr.com/gabrielatv/
↪ YouTube: https://www.youtube.com/gabiivdesign
↪ Instagram: https://www.instagram.com/GabrielaTravels/
↪ TikTok: https://tiktok.com/@gabrielastravels/
↪ Discord: GabrielaTravels#0104
↪ Facebook: https://www.facebook.com/gabrielaistraveling/
↪ Twitter: https://twitter.com/GabrielaTravels
↪ PayPal/Contact: [email protected]
---
---