Let's travel together #231 - Tinovul Mohoș (Mohos Peat-Bog)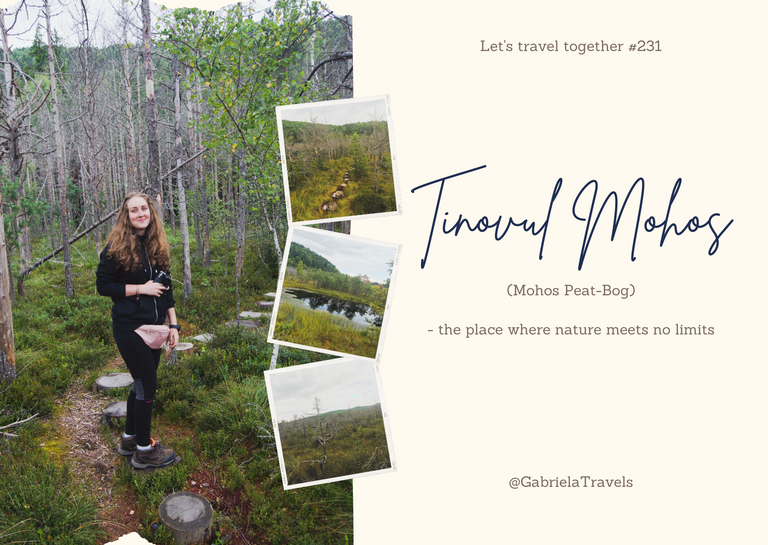 The miracle is not when you learn to fly or to step over the water but to walk on the ground. So what happens when the ground is not a safe place anymore because is made out of water and moss?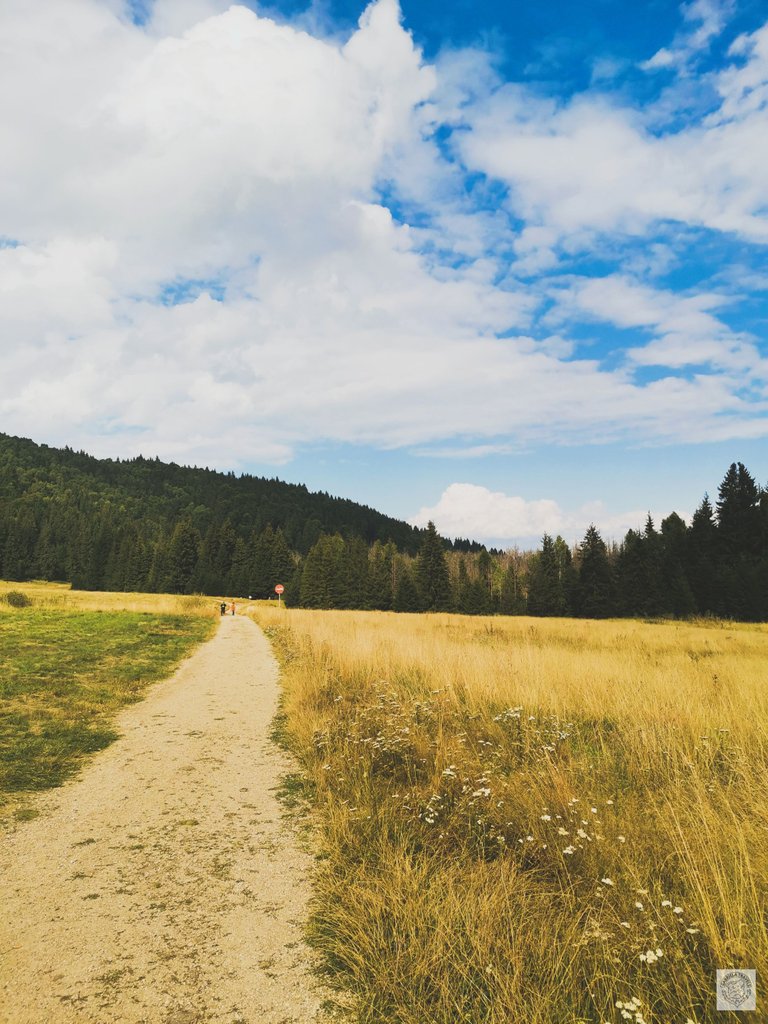 As soon as our journey on the Buzau county came to an end, it was right in time for the next step, namely, to move a little bit higher on the map and explore the Harghita and Covasna counties that are well known for their population of Hungarians but also for the big population of bears.
That's how not for a few times we received the alerts on our phones saying that some bears have been noticed on a specific area of the county and that we should stay away from it until they go back in the forest, but most of the locals got used with this kind of messages.
Hence why, if you ever get on this side of Romania, not only that you will see at least one bear per day but also that 95% of the locals' houses (even guest houses) are decorated with electric fence to keep themselves safe from the wild animals.
We've only got to spent 3 days in this region but we did see 12 bears in just 72 hrs, some of them being met on the street, some staying in front of the guest house where we spent the nights, but also one that crossed the path while I was hiking together with my father chasing an unmarked trail with the intention to get on some less known ruins.
We are kind of used finding marks of bears and wolves while getting into the mountains and even meet bears from time to time but always from the distance. However, seeing the bear crossing our path and running all the way down to where my sister and mother were waiting for us was a scary moment and made us give up on the ruins we wanted to explore and return back to the place where we stayed for the nights.
Click on the images to see them in full resolution
We actually wanted to spend those nights in a camping as we do most of the time, but there were lots of warning signs that the single camping base from that area has no electric fence and it's impossible not to meet bears after 6 PM which are either walking through the tents or searching for food.
Click on the images to see them in full resolution
Though, I'm really happy with the decision we made because the place where we stayed was perhaps the best of the area and delighted our eyes with plenty of cool landscapes even when it was cloudy outside.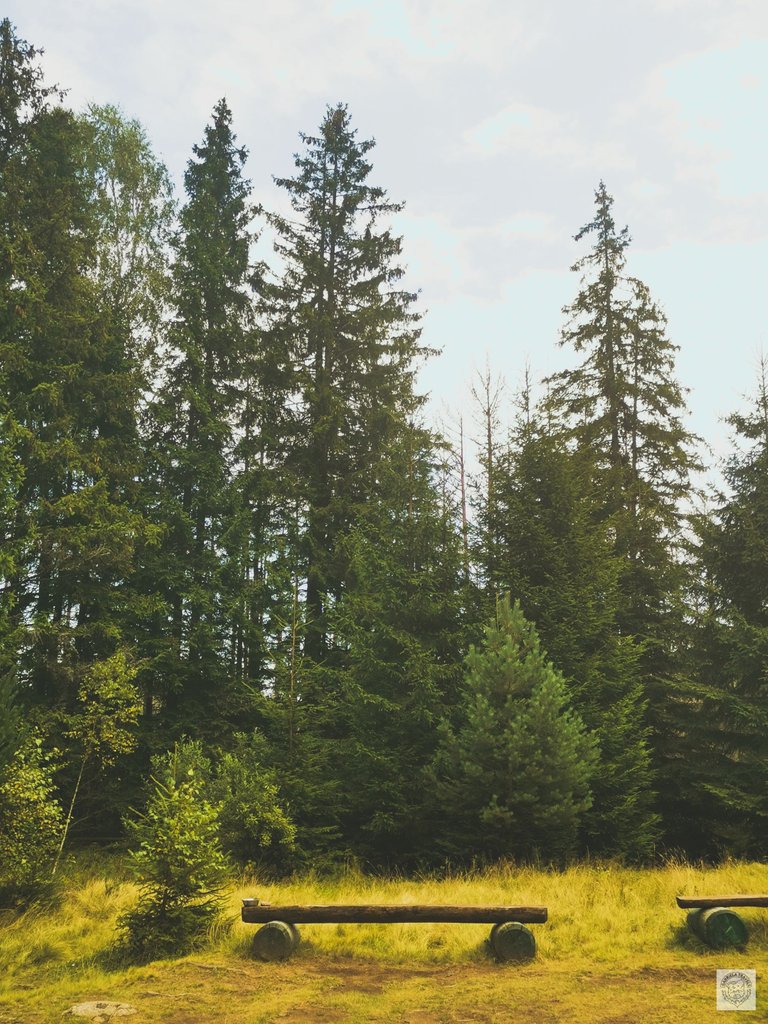 Anyway, as none of I and my family members let ourselves get discouraged by the new challenges we meet during our journeys, we couldn't let the bears stop us from exploring these two counties either.
So as soon as we made sure that we have where to spend a few nights before we move on to the next destinations, we followed all the way to a place that is mostly known for Sf. Ana Lake but which has a lot more to offer to the tourists other than the beautiful landscapes with the lake.
So while most of the tourists were chasing the path to the lake, we made it to the opposite direction getting to Tinovul Mohoș which is just 2 km away from the lake and it's a very well maintained peat bog with lots of interesting details to be figured out especially if it's the first time when you get to see such a treasure offered by nature.
The whole scenery seemed quite familiar tho, because around 10 years ago when we were only at the beginning of this family tradition to go camping, these valleys used to represent our camping base together with the other families we were travelling with, so I sort of got a little bit nostalgic staring at them thinking of how many things have changed since then, talking about both people and nature.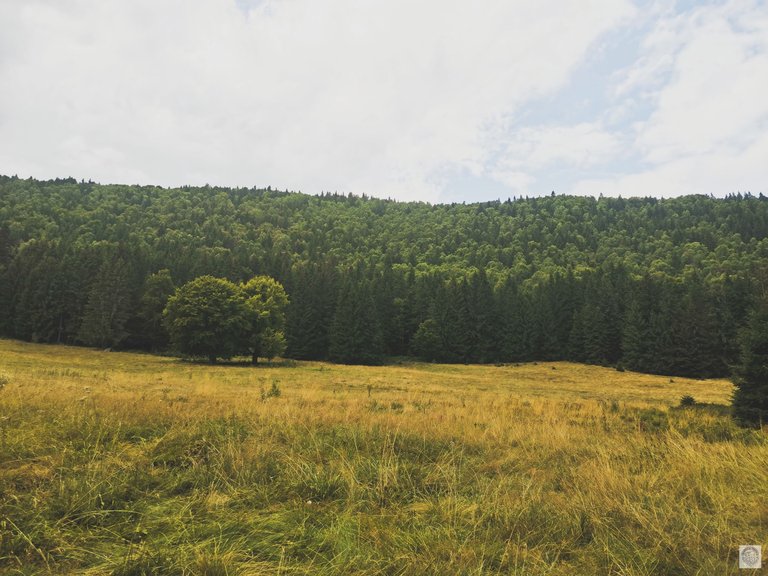 | | |
| --- | --- |
Click on the images to see them in full resolution
Visiting Tinovul Mohoș comes with not cost, but the single request is to wait a bit until a proper group of tourists is formed because it's a guided tour that will be made in English, Romanian or Hungarian depending on the tourists and it takes quite a few minutes to get all the information you can receive from this place. The schedule is from 10 AM to 6 PM, the guided tours starting every 2 hours (10, 12, 2, 4, 6) and it lasts around 45 minutes.
In plus, visiting the peat bog is made via a circuit which means that you won't return on the same path you use to enter Tinovul Mohoș. Normally, this would sound very cool, but the interesting part is that all the way back to where everything starts will be made on a forest path that is very frequented by bears and that's another reason why you should only stay with the group and not remain behind to take pictures because the guide is well prepared with kits to protect you in case of meeting the wild animals.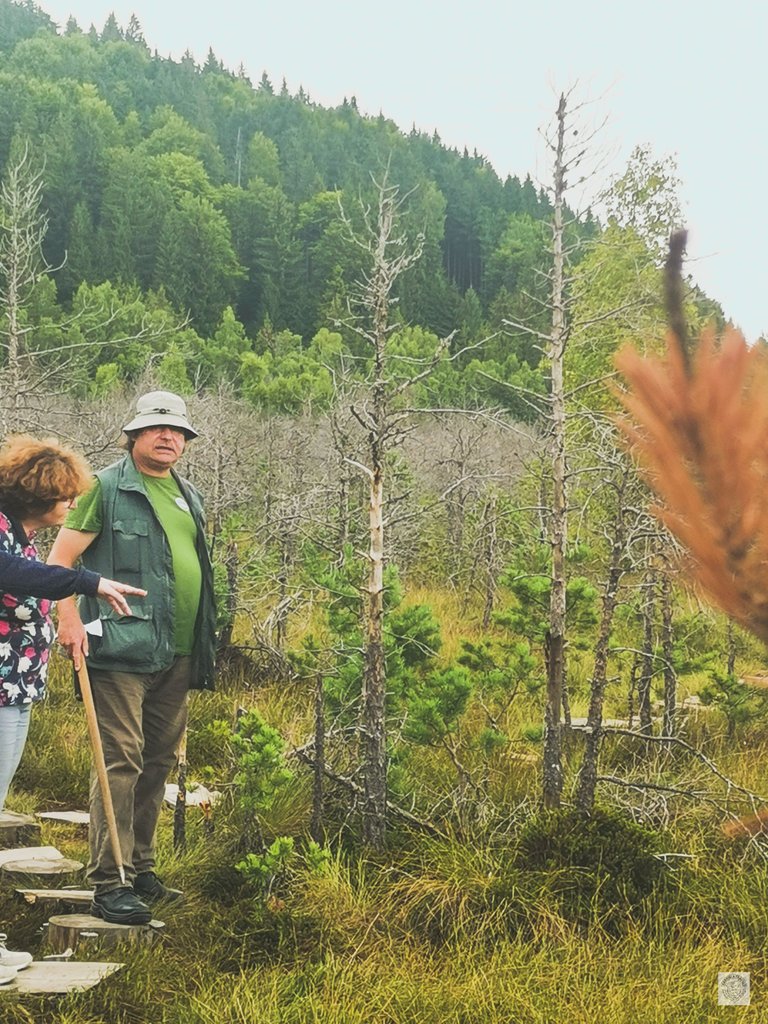 Our guide was speaking Romanian even though he is Hungarian, but he was very funny and made sure we will have a memorable trip to the peat bog, so I couldn't ask for more.
Anyway, it wasn't the first time when we were visiting this kind of natural formation, but it was the first moment when it was a guided tour and we collected information from a person rather than via the internet or informative panels.
However, I'm still fascinated by how people thought about arranging such locations so tourists can walk over the peat bog without getting swallowed by the ground which makes it a pretty interesting and scary experience at the same time.
The natural reservation of high national interest known as Tinovul Mohoș, is part of Ciomatu Massif's craters which makes it part of the volcanic family that dominates Sf. Ana Lake as well, there still being studies showing that at one point the underwater volcano will erupt again.
The lake was formed by the first eruption of the volcano which swallowed a whole village, while the 2nd such event formed the peat bog that we can see these days with a layer of 10-20 meters of moss.
Before everyone figured out what impact the eruption had on the nature, there were lots of people trying their luck to exploit the moss during the communism but without any success, because not all the regions are as safe to walk over as they are where they reach at least 10 meters depth.
Click on the images to see them in full resolution
Along with the tiny logs that are composing the path you should follow, it's almost impossible not to notice the forest that is surrounding you and it looks a lot different than what you are used to seeing.
Hence why, even though you are going to walk for 90% of the time on bridges and tree trunks, it will be a little bit weird when you will have to get back to the ground and walk as you used to do 45 minutes ago.
Click on the images to see them in full resolution
While the trees don't seem like getting used to this kind of habitat, the tiny plants formed above the moss look a lot healthier that the forest which is dying a little bit more with each passing day. There are all kind of rare plants unique in the country such as carnivorous plants and some fruits similar to blueberries but which are very toxic and have a hallucinogenic effect.
Most of the plants that grow up in this region are toxic, some of them being 10x more toxic than the common poison.
Click on the images to see them in full resolution
When we visited Tinovul Mohoș our guide told us that there are only 17 water holes that can be noticed but which are slowly getting hidden by the moss that is covering 4 times the surface of the lake that is nearby.
However, not all the wooden boards are as safe as they seem in some regions seeing some getting slowly swallowed by the peat bog from time to time while walking over them. That's also the main reason why you should never visit this place without a guide especially during the winter or in a rainy period when the access is forbidden because the moss gets softer and swallows everything in a moment.
Click on the images to see them in full resolution
The single places that are not covered by moss already, are two pools which are almost black due to quantity of ash accumulated at the bottom of it when the volcano erupted, so this is definitely something that you won't see everywhere and the thing that you can't see through the water it gives a strange feeling too.
There is a bigger bridge which is surrounding the lake where our guide shared a challenge to jump all at the same time while sitting there but which was a masochistic joke thinking that he was staying safe in a different place, lol.
After you finish exploring the peat bog, you will get into the forest where even though it's still moss on the ground, there are no risks anymore to walk without sitting on a bridge. In plus, there is even a resting place with a few benches where will be held a Q&A session with the guide if you have any questions/curiosities.
Click on the images to see them in full resolution
From there you will walk around 5 more minutes until you reach the place where everything started which is the part of the trail where you can meet bears so make sure to stay close to the guide. The whole experience it cost us nothing but from what I understood there was introduced a minimum price for the visiting tickets which is 5 RON / 1.01 EUR per person.
In order to reach Tinovul Mohoș you have to get to Baile Tusnad by following the next route if you come from Bucharest: Bucuresti – Brasov (DN1) – Chichis (DN11) – Sfantu Gheorghe – Bixad (DN12) – Baile Tusnad – Tinovul Mohos (DJ113/113A). The whole ride takes around 3 hrs but there are plenty of things to see in this region so it's definitely worth it.

SEE YOU IN THE NEXT TRIP! 🗾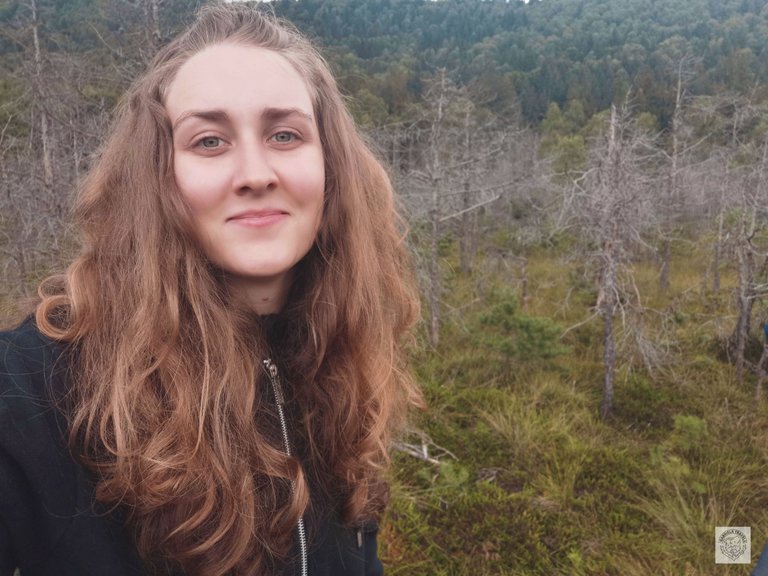 All rights reserved.

FIND ME ON:
↪ Blog: http://gabrielastravels.wordpress.com/
↪ Fiverr: https://www.fiverr.com/gabrielatv/
↪ YouTube: https://www.youtube.com/gabiivdesign
↪ Instagram: https://www.instagram.com/GabrielaTravels/
↪ TikTok: https://tiktok.com/@gabrielastravels/
↪ Discord: GabrielaTravels#0104
↪ Facebook: https://www.facebook.com/gabrielaistraveling/
↪ Twitter: https://twitter.com/GabrielaTravels
↪ PayPal/Contact: [email protected]
---
---