A crustacean as a key difference! | Curious Battles 38#
Good morning! How is everything going? I'm back with another curious battle, this time as if it were a mirror battle, because of the similarities between teams... However, there was a key difference... Crustacean King!
---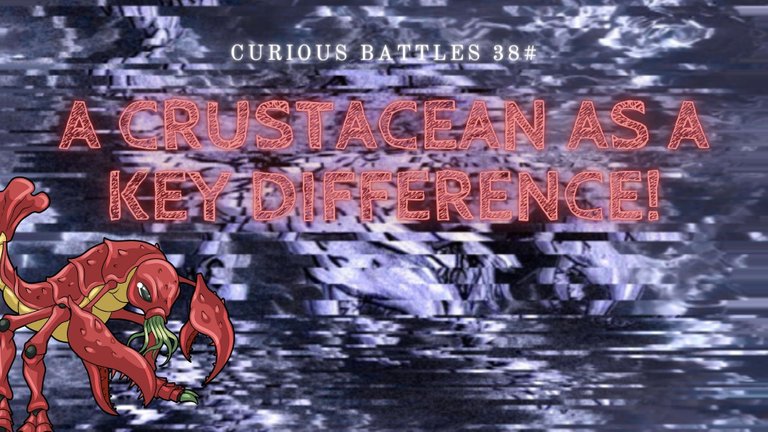 From Splinterlands and edited with CANVA
---
Djinn Oshannus was in first place, with his 10 life points and his "void" ability, supported by Bortus, to weaken enemy magic. In front of him, Hardy StoneFish, who was a minitank looking to give some time to the enemy Djinn Oshannus.
The enemy summoner was the same, Bortus, so there was a stalemate between the attacks sent by both Oshannus, after the fall of StoneFish.

My second choice is "Furious Chicken", fulfilling the role of minitank like StoneFish. Although it never got to fulfill that place, because the allied Oshannus did not fall. For its part, another Oshannus was the enemy choice in second place, which promptly covered the first place, as Stonefish fell quickly.
I have thought of Torrent Fiend to help in other types of battles, as it has attack from the first level unlike Furious Chicken, the detail is that its price is just over $ 5 so for my part it is not an investment to take lightly.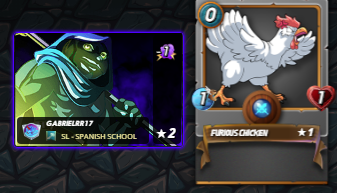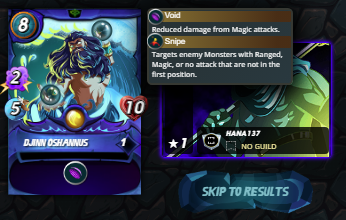 "Crustacean King" vs "Merdaali Guardian", a duel of healers, wrapped in a loop because the powerful ones are in front, with their magic power affected and condemned to not being able to hurt each other because both had void. However, Crustacean King had an advantage, at his level 3, he has 1 damage at range and although he is very slow, the battle conditions helped a lot, as he finished the healer first and then focused on Oshannus.
This prevented him from entering another loop, one in which he did damage to Oshannus but Oshannus was healed over and over again.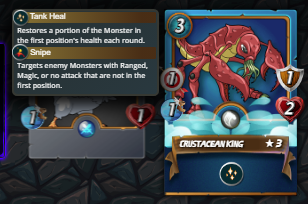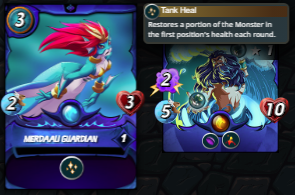 For the end I placed Creeping Ooze, to reduce the speed of the enemy. A classic in many of my battles. Well, the Chaos edition summoner that improves armor and speed, has defeated me on several occasions due to the speed difference that allowed him to dodge many of my physical attacks. This summoner is quite dangerous, so I have to try to cover that possibility.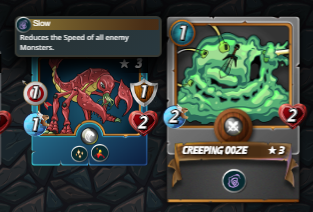 The complete alineation was: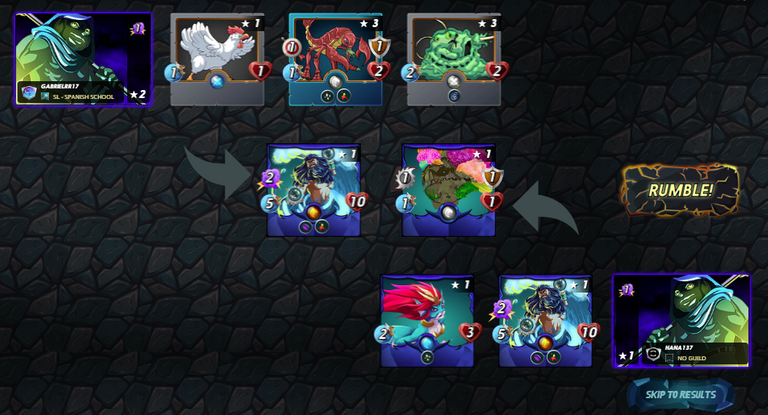 If you want to see the replay click here.
---
Extra Curious facts:
Crustacean King's key advantage, his single point of damage was what secured the victory, however, being so little, it took quite some time to defeat the entire enemy team. So much so that we were not so far away from reaching the moment when the effects of fatigue set in. Although if we had arrived, the advantage in life points would have led to victory.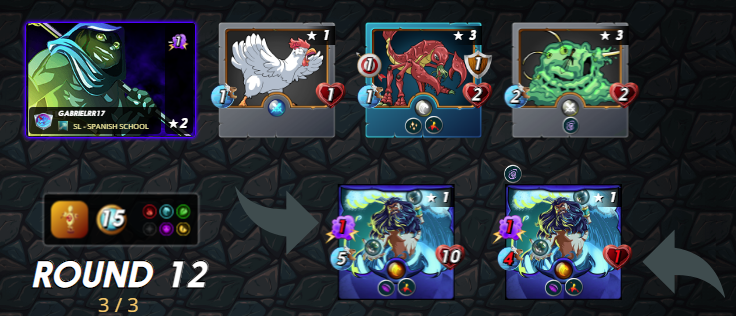 As an extra curious fact, some time ago I made a drawing of Crustacean King. In those times I managed to be a few times in the top of the weekly art challenge, however, nowadays it is much more difficult because of the great competition, the artists who frequently participate are very talented. This has made getting into the podium a much bigger challenge, even so I have wanted to participate again to keep improving in the drawing, but it is complicated with the little time I have available lately.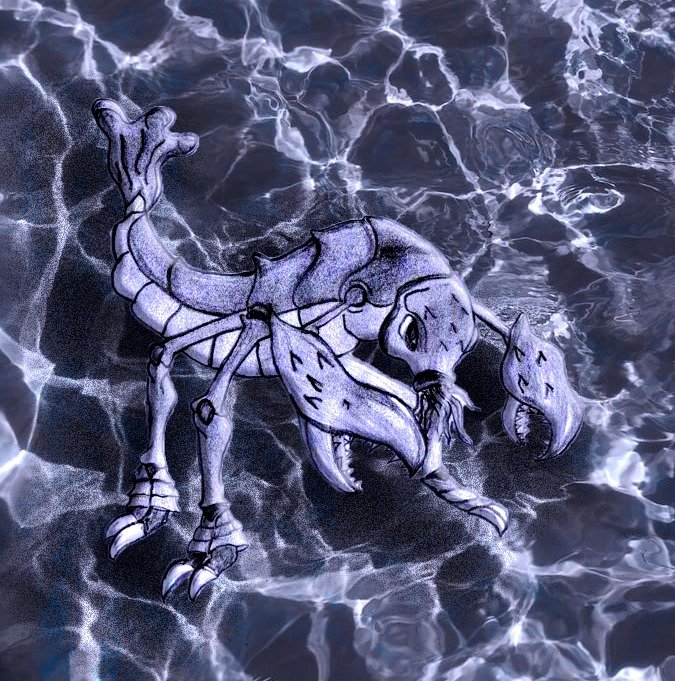 ---
If you want to join in the wonderful world of Splinterlands click here
---

---
---