A legionnaire not very suitable for lower leagues - Weekly Battle Challenge
What's up? Here I am back to participate in the weekly battle challenge, this week "LEGIONNAIRE ALVAR" is the legends chosen as protagonist.
---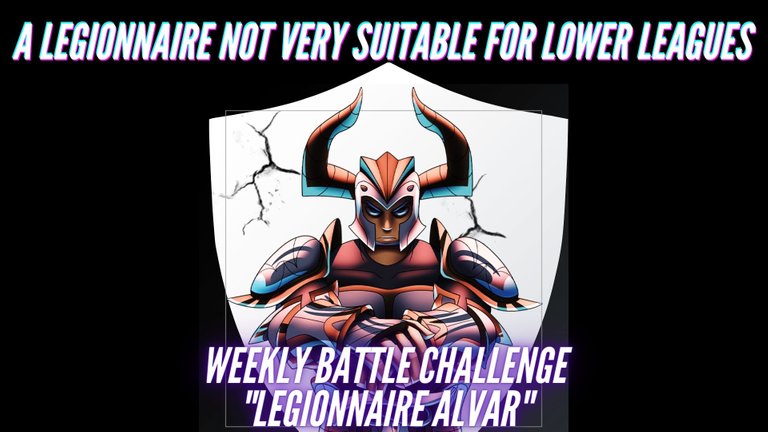 From Splinterlands and edited with CANVA
---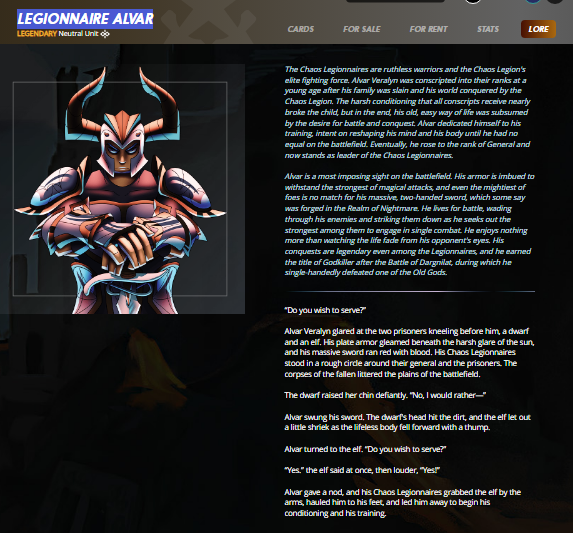 ---
In the first place the Legionnaire is presented with its 8 points of armor, 6 life, 2 speed and 2 damage. This battleship also has void armor which came in handy when facing the significant amount of mages on the battlefield. This legend of the neutral splinter was facing Bramble Pixie, a monster similar to Ice Pixie but with more life, focused on physical damage, slower and for some reason without the ability to fly... Maybe it's not that similar beyond the design hahaha.
This Pixie fell by the Legionnaire's coup de grace, preceded by the support of his allies, of course. By that time the neutral battleship had 4 life points left.

In the second position a recurrent visitor returns, Regal Peryton. This fast mage has flying so he is even more elusive than he looks. His attacks were greatly affected by the debuff of my Thaddius. By the time he was face to face with the armored legend protagonist of this week's challenge, he didn't have to wait long for his fall because he was already quite hurt and vulnerable.
For my part "The Gorlodon" was my choice, this slow but full of vitality beast was a great help to cover the position left by the legionary after his fall. Despite his slowness he managed to hit Regal who subsequently fell by the blow of the archer, "Dhampir Stalker".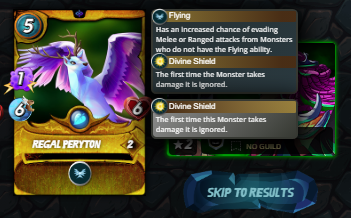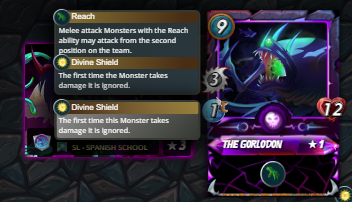 He is followed by Centauri Mage, who I usually use (not in this battle, of course) as a defensive option because of his considerable HP and ability to overcome mages, "Return Fire". In this case my opponent chose it to be part of the artillery but Thaddius reduced its damage so it was not as effective. She fell for part of Sand Worm's hit.
In my lineup was Silent Sha-Vi, a speedy snake known for sneaking and hurting from a distance. It's quite prevalent in my death splinter teams.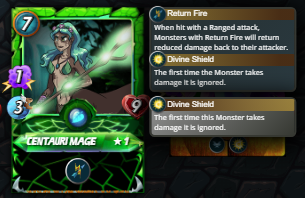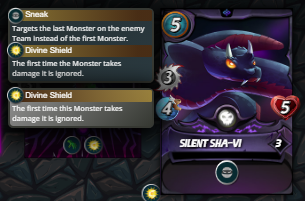 Already in the fourth position Dhampir Stalker was doing a lot of damage from a distance, in one occasion his divine shield granted by the battle condition was broken because of the "Return Fire" of Centauri Mage. On his side, the opponent chose the popular healer "Goblin Psychic", slow but powerful despite the debuff of the summoner I chose.
This healer, despite having given time to his allies, could not dodge Sand Worm's attack, which was devastating because of its high damage points.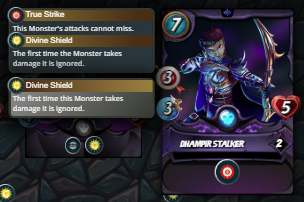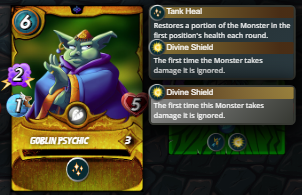 Mycelic caught the attention of my team with his ability but soon fell because of the great amount of damage that Sand Worm, Dhampir Stalker and Silent Sha-Vi were doing, without forgetting The Gorlodon.
In my lineup Sand Worm shined with great splendor by hitting several hits despite his slowness. At the end of the team was the popular "booger" with his "Slow" ability, which slows down the speed of the opponents.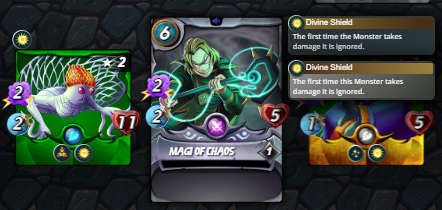 The complete alineation was: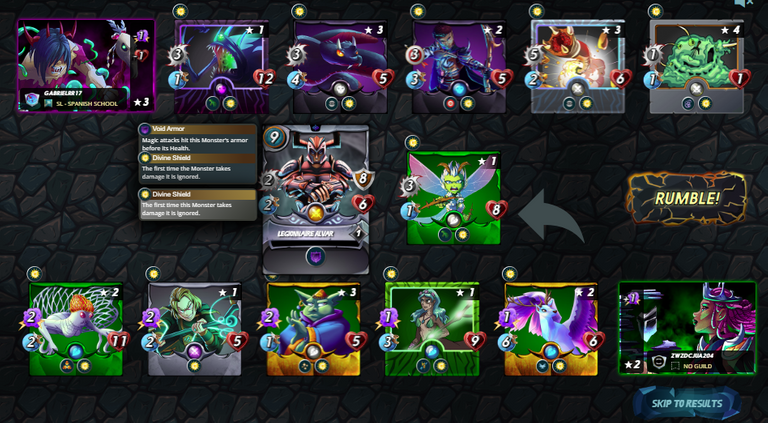 If you want to see the replay click here. For information to join in this challenge click here.
---
My opinion:
Personally I don't really like what this legendary legionary brings, his void armor can be useful against magic strategies, but in all honesty, there are better cards to cover that position. At level 2 things change a bit because he gets "Giant Killer", excellent for taking down big mana monsters and for level 3 demoralize which brings a decrease in the enemy attack, ending with Deathblow at level 4 which gives him the ability to do double damage if he is facing the last enemy monster. This makes it a very good counter for Kron for example, however I do not manage in a league that allows me to have legendaries at such a high level, so it does not serve me much in my strategies.
---
If you want to join in the wonderful world of Splinterlands be my referal clicking here
---

---
---