A pirate sniper with good price and quality! - Weekly Challenge
Weekly Challenge! "Pirate Captain"
From Splinterlands, edited with photoshop CS6
---
Greetings! Today I bring you my participation to the battle challenge that takes place every week, this time with a very interesting pirate.
---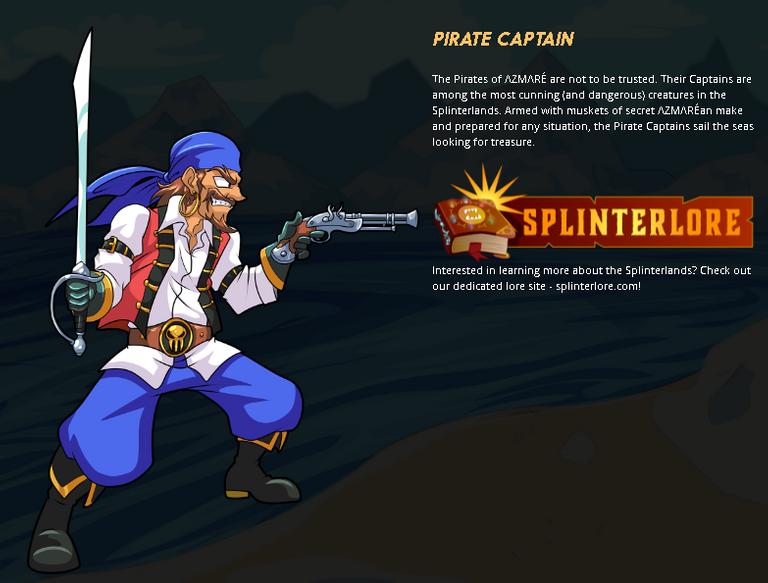 ---
In the first position I placed this powerful bull who with his skill blocked the strong wizard in the second enemy position. This mage is being used a lot lately...

In second place I placed the well-known eels to support with attacks from the second position, their speed helped to take the advantage by attacking first.

In third place another pirate, only more ghostly and magical. With his skill added to the condition he helped from his position, although the enemy defense did not allow him to shine so much.

For the fourth position, the water elemental proved to be excellent because at one point it was in the first position and thanks to its ability to regenerate, it remained firm and offensive by taking advantage of the battle condition.

For the fifth place is this axe master who with his double attack wreaked havoc but it is in the sixth place where the protagonist is, this sniper that only for 3 mana has a decent speed and an excellent 2 attack to surprise despite his low life.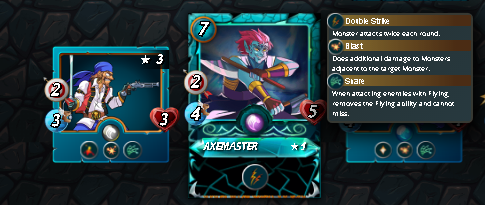 The complete alineation was: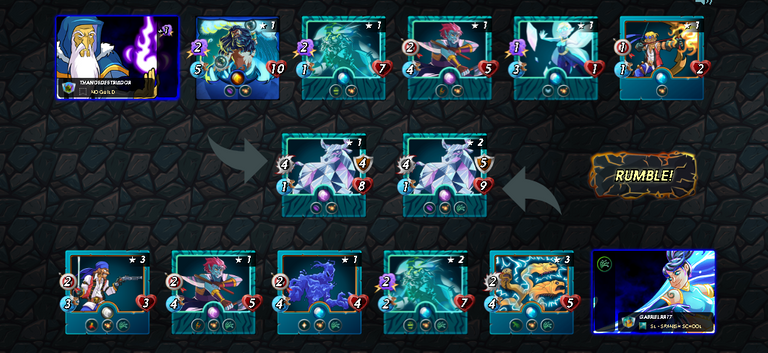 If you want to see the replay click here. For information to join in this challenge click here.
---
Curious fact:
Given the conditions, I was very favored, however, if the conditions had been different, it is likely that I would have lost, because that combo in the first two positions was already extremely difficult to beat.
---
My opinion:
It is an excellent card, good speed, good attack and it is quite cheap in mana for what it offers. Besides that at level 6 it gets a very attractive ability, which is to inspire, so it increases the team's attack, increasing the chances of victory in many cases.
---
If you want to join in the wonderful world of Splinterlands be my referal clicking here
---

---
---