Brighton Bloom, anti-earthquake summoner - Weekly Battle Challenge

Greetings! Here I am back with more on these weekly battle challenges, this time the dragons are the protagonists. The battle I share today was quite interesting, as a characteristic attributed to many dragons was the key to victory, flight.
This because nothing more and nothing less than an earthquake was present in the battle.My opponent tried to overcome it with a couple of gargoyles, a tank with shield and a small monster to gain some time, but it was not enough. Combining the offensive of the water splinter with Bloom's flight turned out to be an excellent combo for this type of situation, although having that summoner at such a low level carries its risks.
---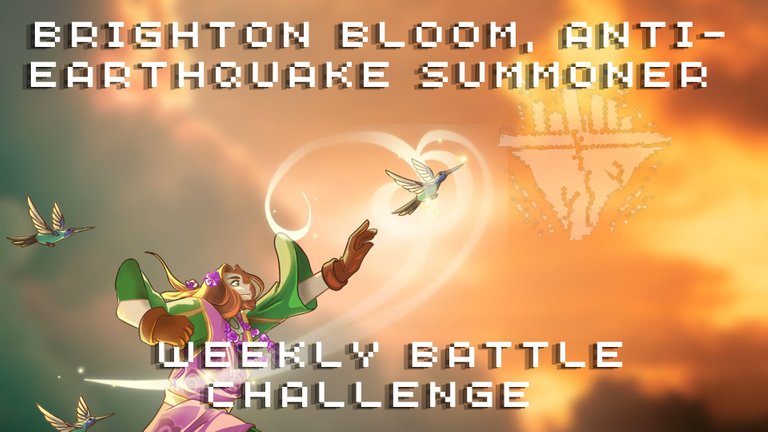 From Splinterlands and edited with CANVA
---
In the first position, as usual when I use the water splinter is present (although this time supported by the dragon splinter), Djinn Oshannus was the chosen one. With his health points, speed and damage, he is a pretty good tank in battle. Although his ability focuses him more against magic strategies, so in this battle he didn't shine so much in that sense, as there were no mages in the opposing team.
In enemy terrain, Radiated Scorcher was standing up, although more to give some time to the real tank and perhaps contribute to avoid some extra damage added to the earthquake. To cope with that condition I chose Brighton Bloom as a summoner. Although I have her at level 1 and that limits me in level, resisting the earthquake is crucial to win this kind of battles.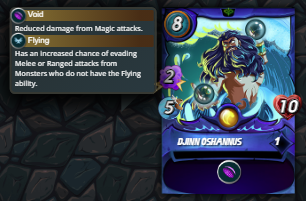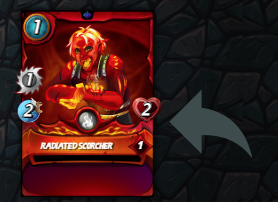 In the second position, Kelp Initiate was my choice, this small tank is known not only for the life points it provides in relation to the mana it demands, but also for its great speed.
Living Magma, was in the second position of the enemy strategy, this one actually resisted quite well the damage of my team, however, adding the earthquake did not manage to gain enough time to devastate my defensive lines.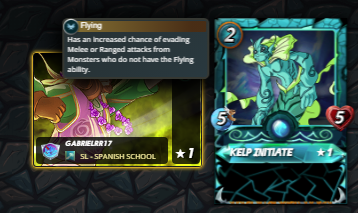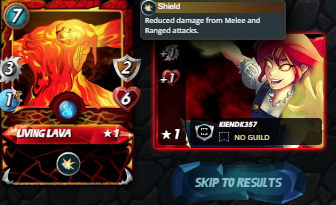 For third place Water Elemental was my champion, who was doing a lot of damage. Although he didn't have to use his Heal because he didn't take damage in the whole battle. On the other hand, my rival used Gargoya Lion, which although it is not able to attack from the 3rd position, it does have Flying to resist the earthquake.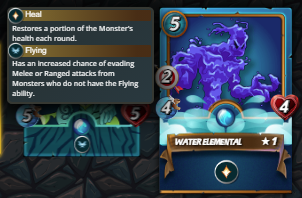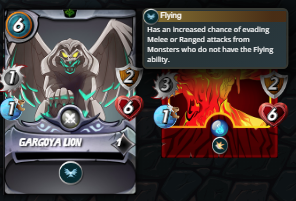 DeepLurker, the lurker of the deep, fearsome looking and opportunistic like no other. This monster was my choice for the fourth spot, from which he was mercilessly damaging the enemy team.
In the opposing formation, another gargoyle appears, this time with ranged attack and two key abilities, one that allows him to keep attacking from the front despite his attack type and another that was excellent for coping with the earthquake.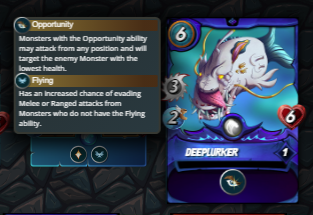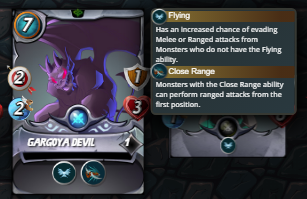 Finally, I chose a popular Chaos edition healer and the classic Creeping Ooze to reduce enemy speed and increase the chances of failure, while my opponent in this battle chose the elusive Spark Pixies, who with great speed and the Flying skill, is known to dodge quite a bit.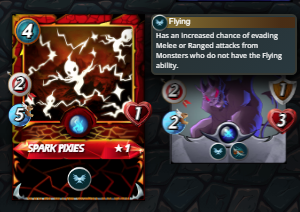 The complete alineation was: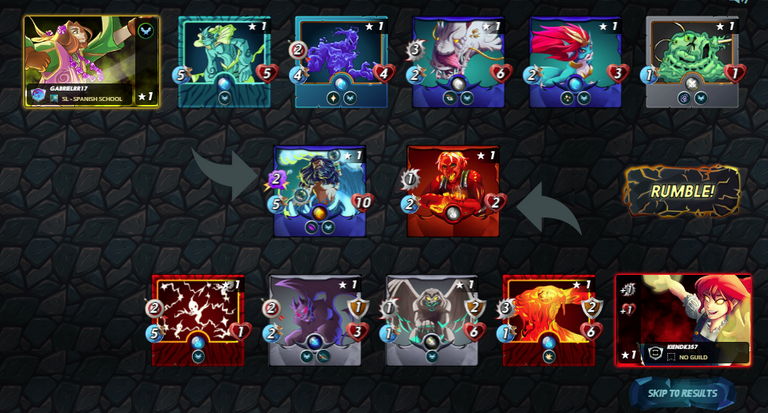 If you want to see the replay click here. For information to join in this challenge click here.
---
My opinion:
As I've said before, this splinter is great, very versatile and unpredictable. However, several of its best options are quite expensive, so when investing in these pieces to build our strategies, we must study the market well and not make decisions based on very superficial criteria.
---
If you want to join in the wonderful world of Splinterlands be my referal clicking here
---

---
---