Brilliant, intimidating design but disappointing hits - Weekly Battle Challenge
Greetings! Here I am again with another battle for the weekly challenge, this time with "Gem Meteor" as the main character. This fast ranged attacker is not very fond of fixed, but rather of randomness when attacking!
---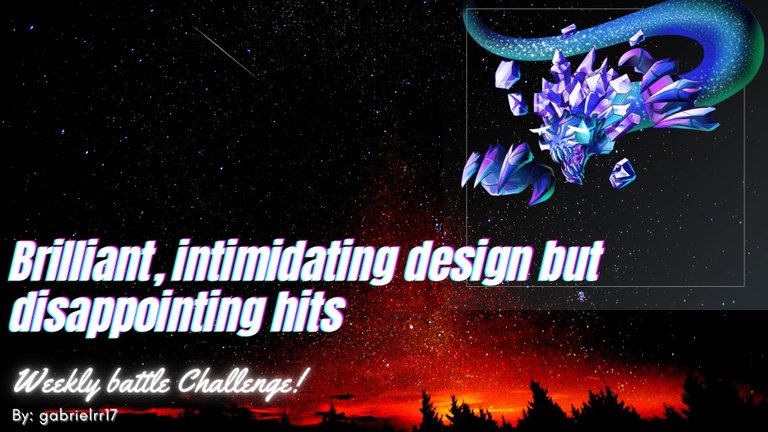 From Splinterlands and edited with CANVA
---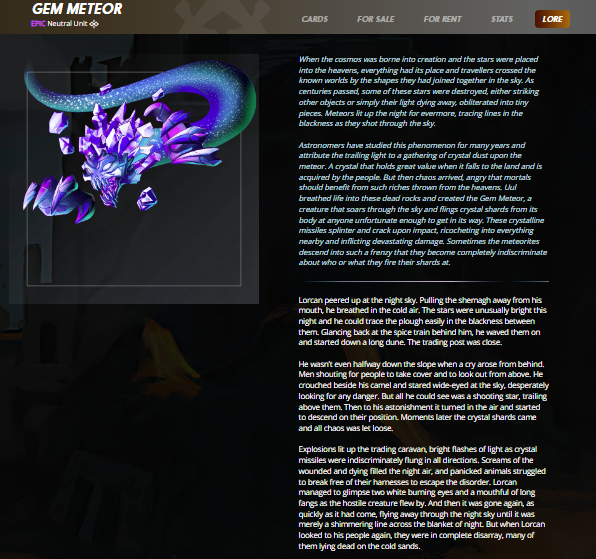 ---
In the first position I placed the thorny Winkedu, a regular tank in my strategies with the Splinter of Death. This one, being boosted with "Amplify + Magic Reflect" was able to defend well against the popular Djinn Oshannus, which in many occasions is a headache because of its "void" ability. On this occasion, the magic attacks he received from Oshannus were returned and did damage him.

In the second position squids and arachnids are the bars that support the competitors, as Flying Squid and Arachne Thing face each other. Each one with Reach but one with more life than the other who stands out more in attack for its small advantage in level.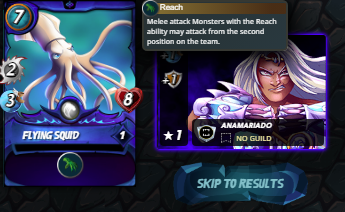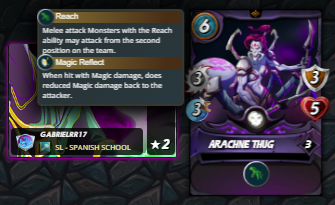 For the third position, Silent Sha-vi, Sneak's protractor, swift and aggressive, is lurking and ready to finish off several enemies. Although she fell into a small loop, the repair loop caused by Scavo Hireling. He would attack Hardy StoneFish and then Scavo would repair him, this happened a couple of times until the repairman was knocked down.
When it was his turn in the first position he came face to face with his "distant cousin" of the water splinter, the mighty DeepLurker which is distinguished by being opportunistic and having a bit more life but with the same hit points and less speed, as well as demanding a bit more mana. With the support of those left to support, he managed to take it down but was left quite weak, on the verge of falling.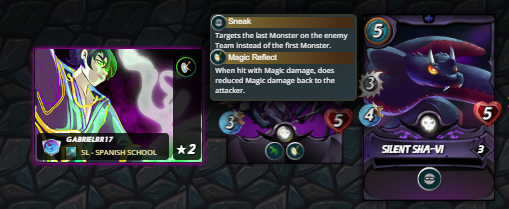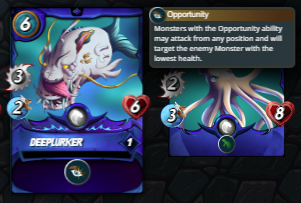 Cabalist, this mage with great resemblance to the card-loving X-men, was key to overcome the fast and resistant Oshannus, because by amplifying the magic reflex, his void did not allow him to escape unscathed from the attacks that came back at him. In addition, by providing 2 points of magic damage, he was key to the offense. In the enemy field, Scavo Hireling was a nuisance, repairing his ally's armor several times, giving him more time in battle and distracting Silent-Sha Vi.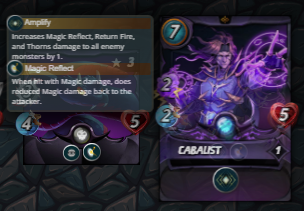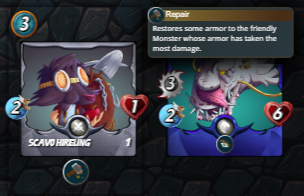 For the end was Gem Meteor, who despite the randomness of his attacks, managed to bring down the repairman Scavo Hireling, breaking the loop he had next to Hardy StoneFish, who fell shortly after. They were also joined in the enemy finish line by Uraeus, whose lack of damage took a significant toll on him at the end of the battle.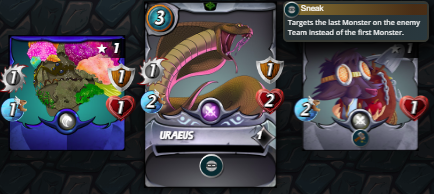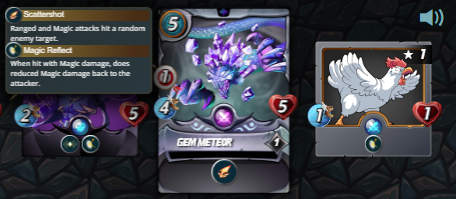 The complete alineation was: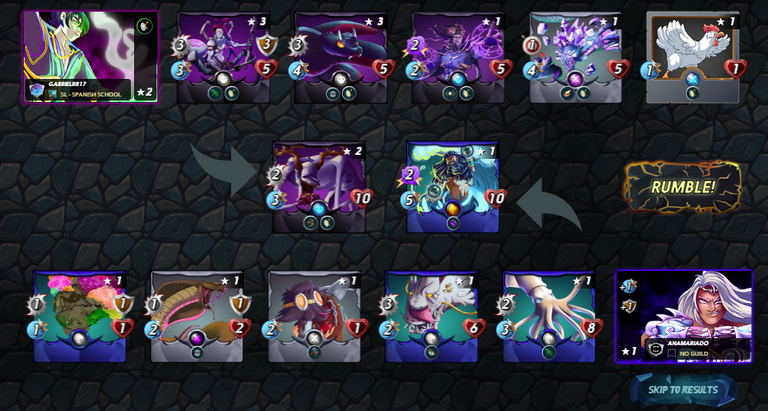 If you want to see the replay click here. For information to join in this challenge click here.
---
Curious facts:
Gem Meteor managed to hold on until the end of the battle with only 2 points of life, he gave a blow to the armor of Uraeus but it was Cabalist who gave the coup de grace, as his 2 points of damage left the cobra at 0.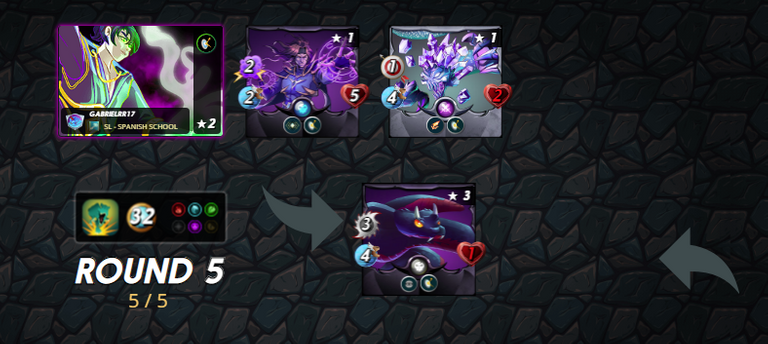 As I mentioned in the narration of the battle, Cabalist has a great resemblance to one of the Xmen, specifically "Gambit", a master card player, cunning and often acting according to his ambitions. I saw this character for the first time in a series that was shown in one of the national channels, it brings me a lot of nostalgia to remember those years.
---
My opinion:
I don't really like the randomness of his attacks but to tell the truth, in this battle he turned out to be great for breaking an annoying repair loop. His low damage at level 1 that only scales up when you reach level 3 also makes me leave him aside many times, although his speed makes him quite elusive. When combined with General Sloan it takes power but, in the life Splinter there are better options at level 1, then it is complicated to take advantage of what it offers. At least in the silver league.
---
If you want to join in the wonderful world of Splinterlands be my referal clicking here
---

---
---