Facing a healing team! - Curious Battles 8#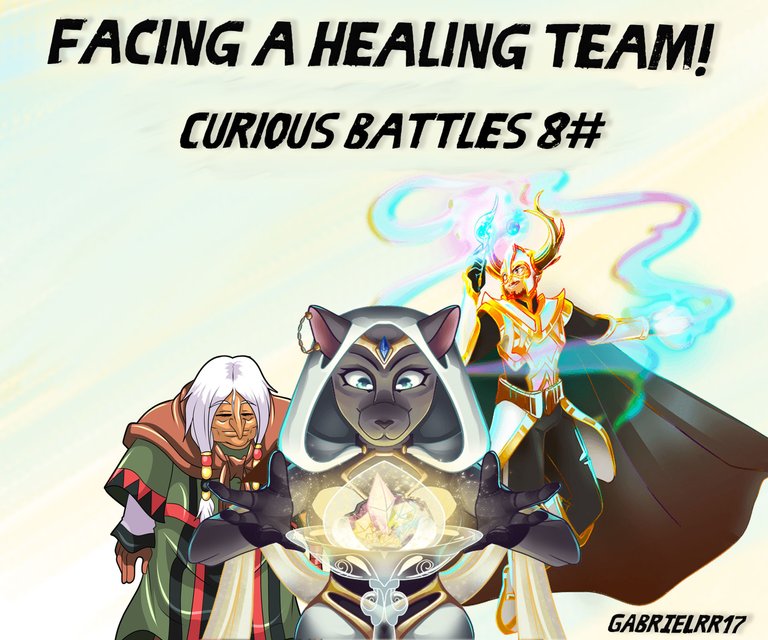 From Splinterlands edited with Photoshop CS6
---
Greetings!, I got a curious surprise that I want to share with you:
---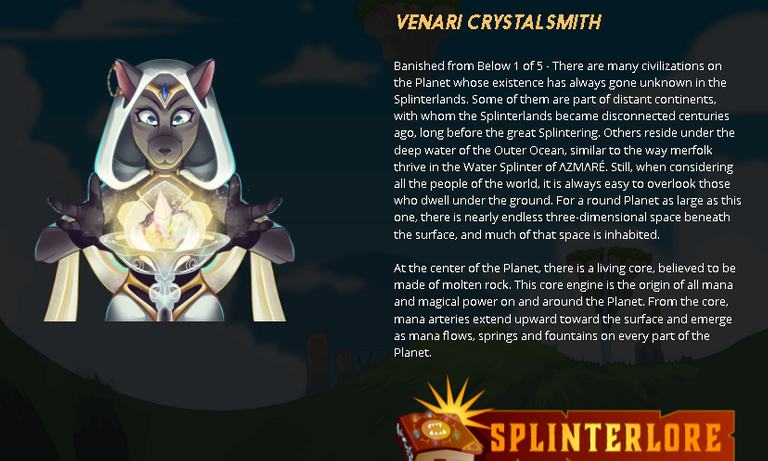 ---
In the first position I placed the mighty zombie T-rex to face the enemy tank, whose ability focuses the attacks of all his opponents on him.

In second position a card that had not been used for some time, the boogeyman, which has good magic attack but low speed, however its ability to reduce the speed of the opponents, compensates.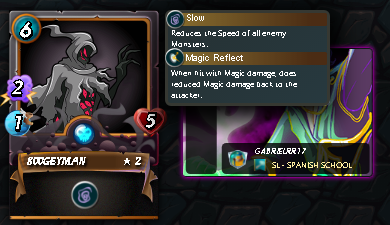 En tercera posición este venari que puede robar vida de los enemigos.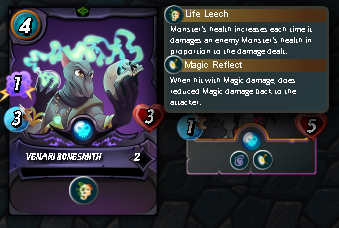 In fourth position, this chimera between spider and octopus with excellent life and attack points.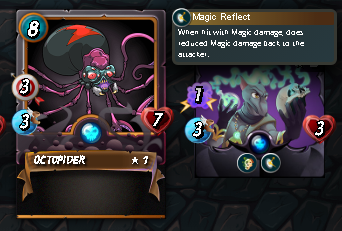 Finally two more archers to further weaken the enemy, one with snipe and the other with the ability to cut healing.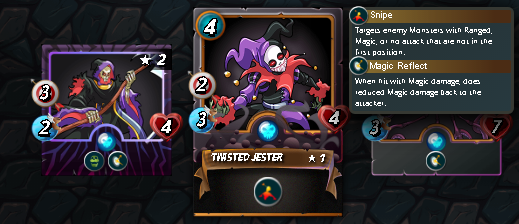 The complete alineation was: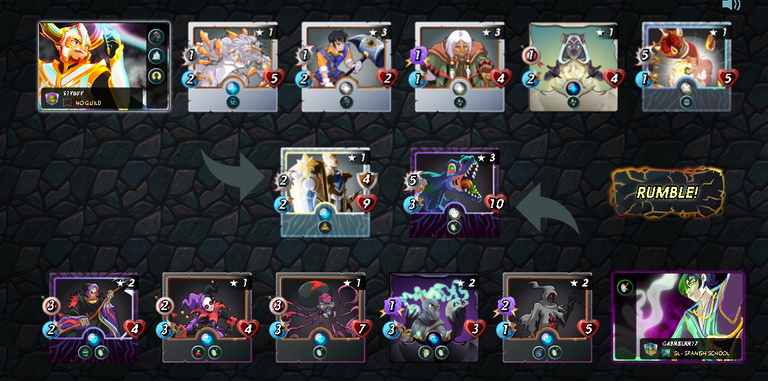 If you want to see the replay click here.
---
Curious facts:
I faced a user who had "Chanseus the great" as a summoner, which turns out to be an extremely expensive card. It may well be that he is renting it but it still turns out to be an investment to consider.
In addition to this his team was quite focused on defense, an issue that reminded me of soccer teams that focused only on one area (defensive or offensive) and left the other uncovered, so that they either had a strong goal drought or managed to score goals but once their strikers got tired, they were rebounded, losing their matches. Certainly there are your exceptions but at least in most of the battles I've seen, a good balance and combination of skills is what leads to victory.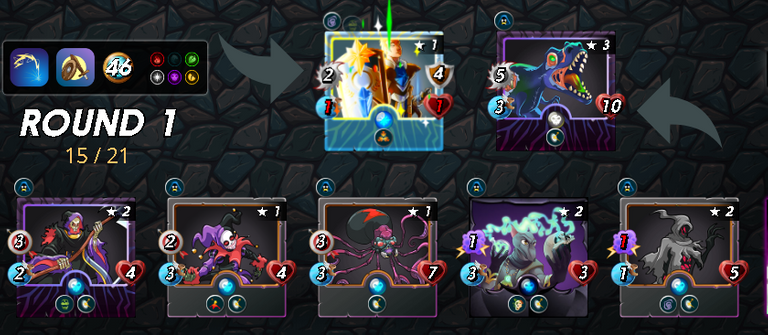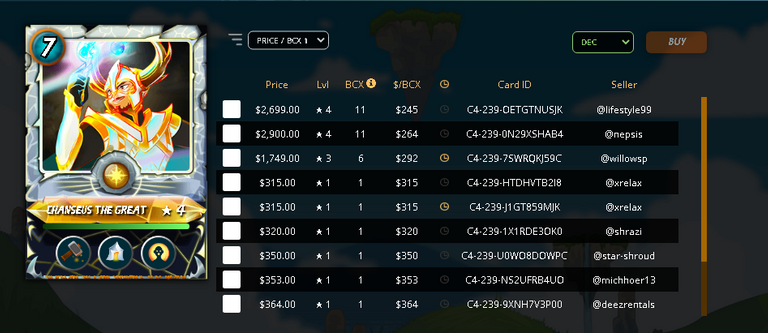 ---
My opinion:
Of the three healing cards used by the enemy, "Venari CrystalSmith" is the one I consider the best, its value has not soared so much. So it is accessible to players who do not have so much capital.
However, the Splinter of life usually requires a good investment to have a solid team, so I think that combining it with the dragons is a very suitable alternative. As for example this case:
Gloridax Soldier + Venari CrystalSmith
---
Another curious battles:
| Name | Link/Number |
| --- | --- |
| Little Big Tank Combo | 1 |
| Magic Destruction | 3 |
| Warcraft III Memories | 4 |
| Unexpected result | 5 |
| David vs Goliat | 6 |
| In front a Golden Warrior | 7 |
---
If you want to join in the wonderful world of Splinterlands be my referal clicking here
---

---
---