Facing the fearsome Coerurl Lurker | Curious Battles 40#
Coerurl Lurker, a fearsome beast with great speed and evasion, faces a battle full of magic and dangerous clashes between monsters that are not willing to fall. This curious battle number 40 was quite dynamic and aggressive!
---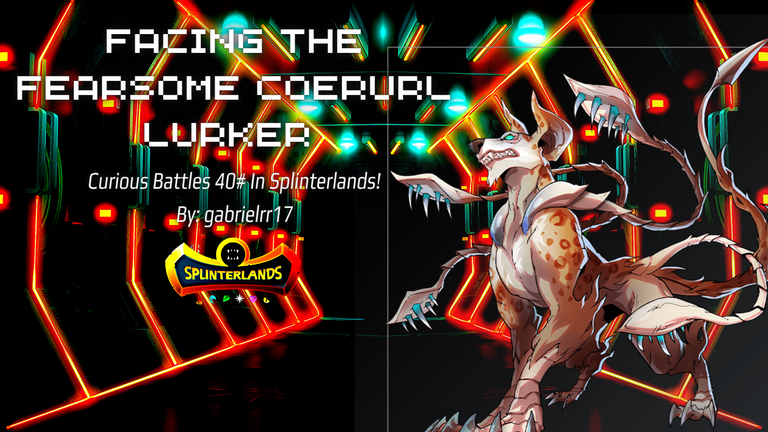 From Splinterlands and edited with CANVA
---
In the first position Coerurl Lurker, a fast and powerful monster known for his great evasion, due to his "Dodge" ability and his 4 points of speed. He also has "taunt" to focus his attacks on him. He brings 10 health points and a dangerous 4 points of physical attack, for 11 points of mana.

For the second place, the fast Regal Peryton is back. Known for being elusive, he stands out for his skillful dodging, thanks to his 6 points of speed (he gains 1 point at lvl 2), and his "flying" skill. In the same place but on the opposite ground was Oshuur Constantia, a skilled legendary mage, who with the ability "Resurrect" gave a second chance to the fearsome Lurker.
My opponent had a summoner that boosted magic damage and had 3 mages so things looked bad, however, my next monster controlled that Achilles heel well.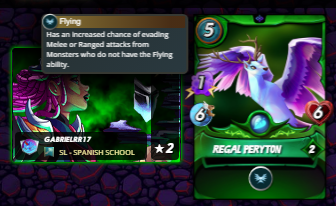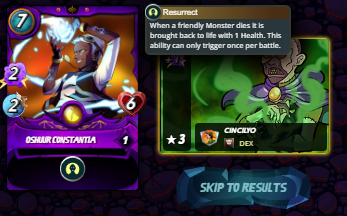 In the third position, the time mage makes an appearance, reducing the speed of my team and being boosted by her summoner. With 5 points of speed, there are not few times she can dodge, however, because of Mushroom Seer, her offensive strategy was severely affected.
The "silent" ability was key to avoid a crushing defeat, as three of the enemy monsters were mages. This mushroom has proven to be an excellent investment, since in addition to affecting the enemy mages in their attack power, it was boosted by Obsidian, leaving 3 points of magic damage that contributed to the defeat of the feared 11 mana Lurker.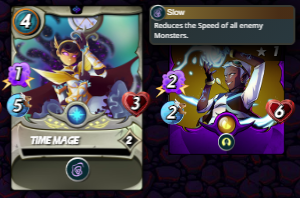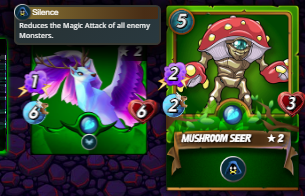 In the fourth position, a classic healer was my choice, "Wood Nymph", who in addition to healing participated in the magical punishment to the enemy, powered by Obsidian. In the opponent's field, Void Dragon was not far behind in speed and defense, but her damage was not enough to keep my team at bay.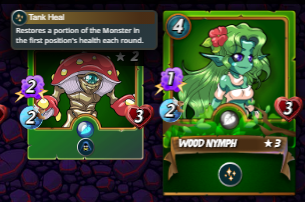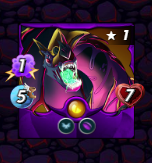 For the end there was Katrelba Gobson, a Sneak and Double Strike carrier that reminds us a lot of the classic assassin that belongs to the life splinter, however, Gobson has BloodLust, so her dangerousness increases every time she kills a rival monster, something that could be seen to a lesser extent in this Brawl type battle. This time the enemy used Furious Chicken as a mini tank.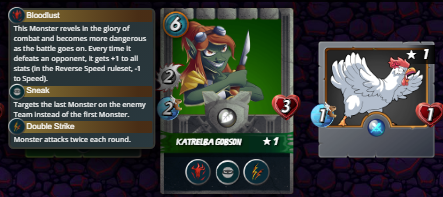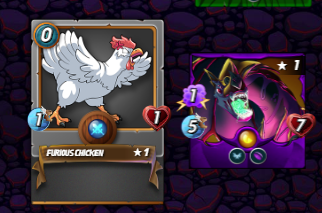 The complete alineation was: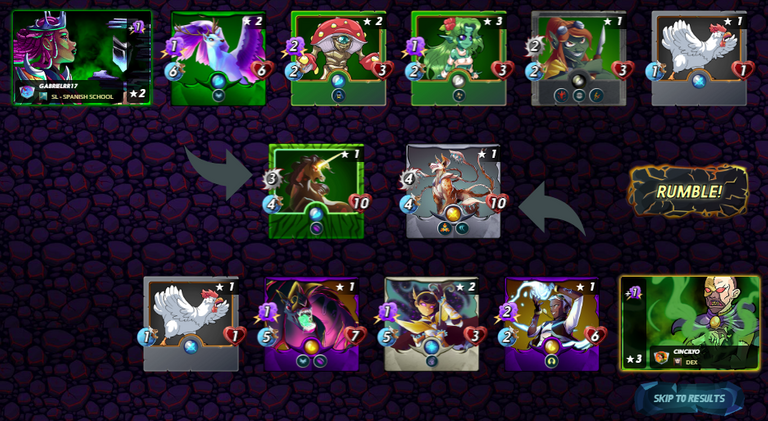 If you want to see the replay click here.
---
Extra Curious facts:
Coerurl Lurker reminds me of the "Kyubis" of Japanese culture but with a Lovecraftian touch, because of that bunch of tentacles, it's like a hybrid between both concepts together with a coloring that reminds me of the animals of the savannah, specifically lions and cheetahs.
---
My opinion about Coerurl Lurker:
This is definitely one of the monsters that I would not want to meet in a brawl, its great speed, attack and evasion make it an elusive titan that does not hesitate to kill the team before you can damage it. I consider that his weakness is magic but considering that he is neutral, summoners can be used to solve that weakness, so at any given moment he can be almost unbeatable.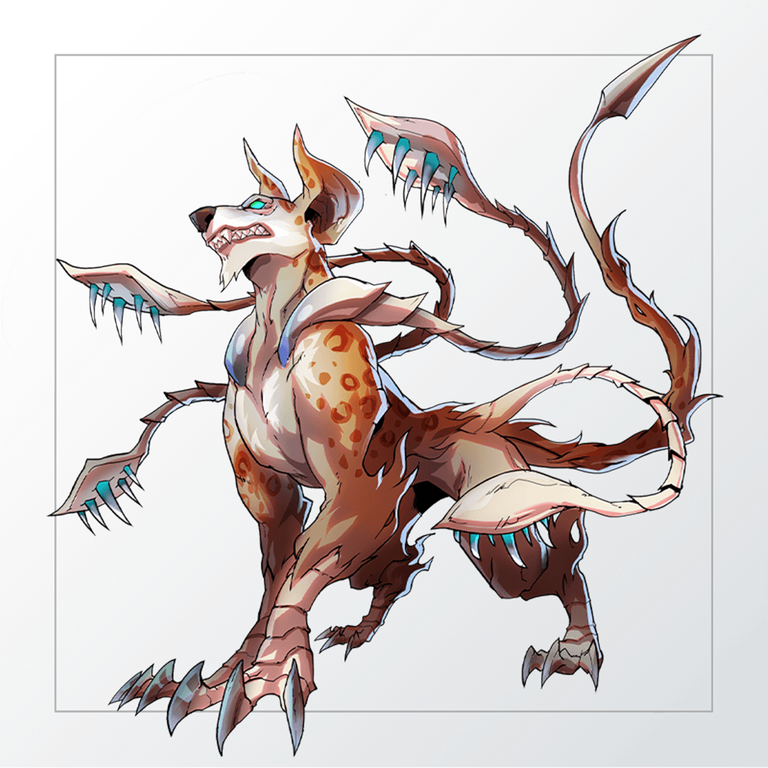 Coerurl Lurker
---
If you want to join in the wonderful world of Splinterlands click here
---

---
---