Freedom, Tolerance and Peace | Seven Years in Tibet -by Heinrich Harrer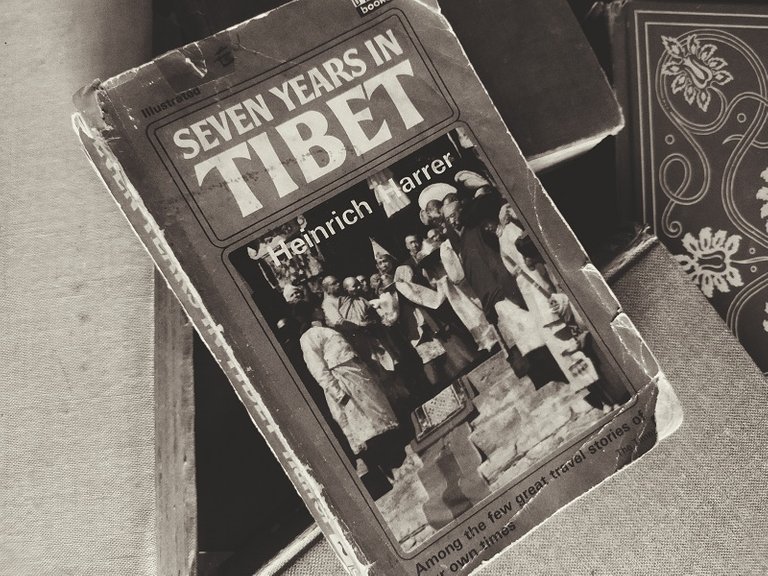 ---
"But I have at least learned to contemplate the events of life with tranquillity and not let myself be flung to and fro by circumstances in a sea of doubt."
― Heinrich Harrer
---
When I was little, My father enjoyed quite often the movie "seven Years in Tibet". He would watch it eveytime is was on national TV. I believe it reminded him some of his adventures in Europe and west Asia -especially Turkey. In those moments, I would find myself watching the movie with him and paying attention to this remarkable place and story.
As an adult, I was walking on my town's streets to find a man next to a blanket on the floor with many books. Most of them looked old and damaged. Among them, I saw a little one with a damaged cover whose borders seemed to have been grabbed by readers many many times. A copy of Seven Years in Tibet by Heinrich Harrer. I asked the man "how much for that book?" to which he replied a price somewhat less than a candy's cost. Immediately I fought what a treasure I have found.
---
"We have a saying in Tibet: If a problem can be solved there is no use worrying about it. If it can't be solved, worrying will do no good."
― Heinrich Harrer
---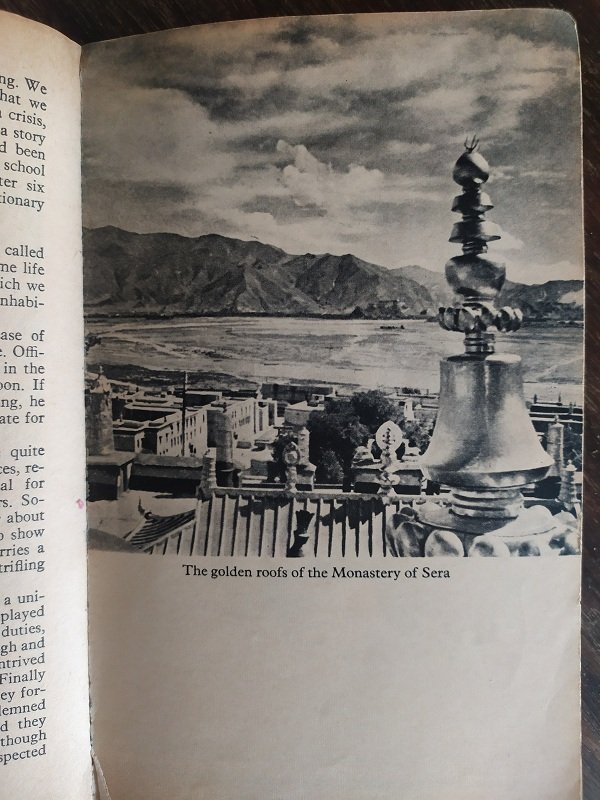 Compared to what the movie from 1997 shows, the book contains at least one hundred more struggles for freedom. A short moment in the movie represents more than 60 pages escaping the prison, traveling in the wilderness, finding supplies, facing peril, avoiding officers, and finally reaching Lhasa, the Tibet's capital.


When I went through those pages, I couldn't avoid to notice the bright spirit of freedom Heinrich had. To be free was so important to him that he would do anything for that human right. Literally nothing stopped him in his way to finding that freedom. I wonder if men and women of today have such desire to be free; especially inside countries like mine whose crisis have gone deep down the abyss.
---
"One of the best characteristics of the Tibetan people is their complete tolerance of other creeds. Their monastic theocracy has never sought the conversion of infidels."
― Heinrich Harrer
---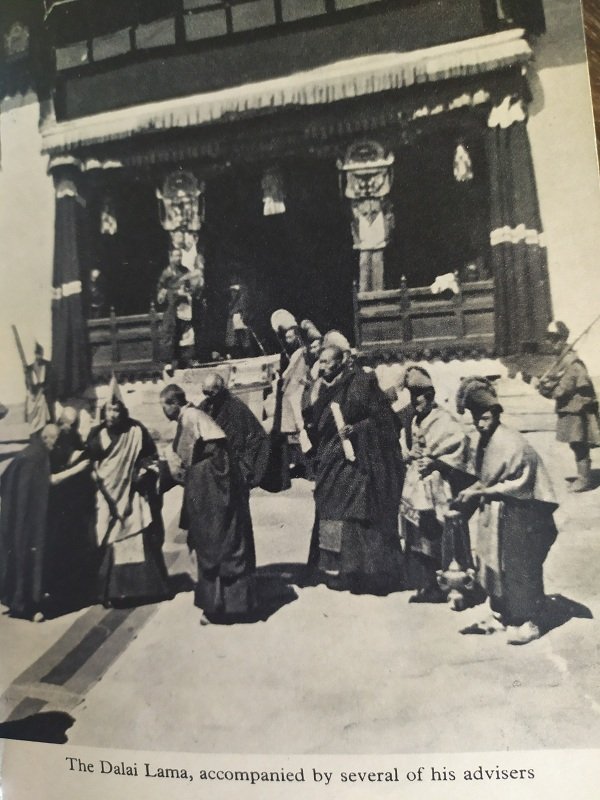 As if an incredible escaping story wasn't enough he discovers a complete new culture in Lhasa. The Tibetans showed him a way of living that involves patience, tolerance, character, and love. Heinrich's western rhythm had no place in Tibet.


There he started working as a fifth-ranked official in the Tibetan capital, and as an informal tutor to the 14th and current to this day Dalai Lama, their Leader. He taught him English, Geography, and some science. He also built a little cinema for him. due to this, he was able to witness many ceremonies and rituals not many foreigners were allowed to. These photos are part of what Mr Harrer captured and recorded during those years.
---
"Wherever I live, I shall feel homesick for Tibet. I often think I can still hear the cries of wild geese and cranes and the beating of their wings as they fly over Lhasa in the clear, cold moonlight. My heartfelt wish is that my story may create some understanding for a people whose will to live in peace and freedom has won so little sympathy from an indifferent world"
― Heinrich Harrer
---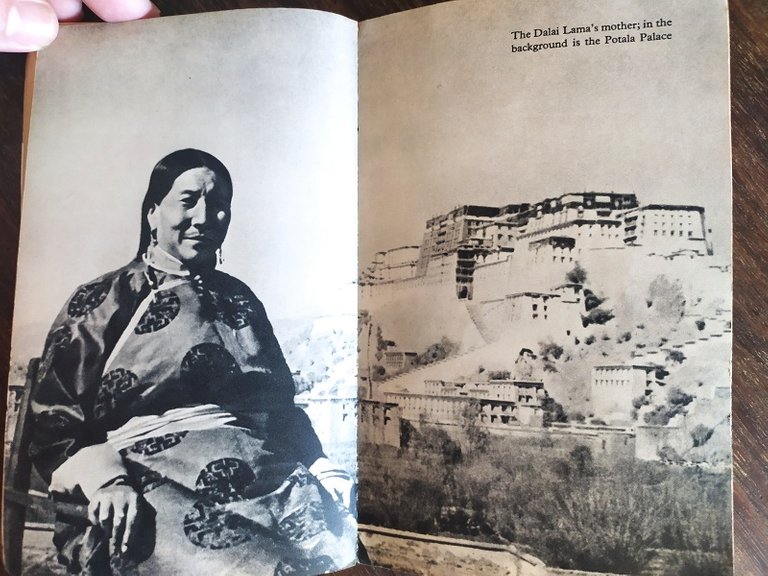 ---
The last part of the story comes with the Chinese invasion of Tibet. This moment has remarkable differences between the book and the movie from 1997. Since it was a movie, many things were added, including the pre-invasion visit by Chinese communists. After that point, all goes out of sequence.
Another main influence of the movie is Heinrich longing for his son and finding in the Dalai Lama that son figure. In the book, that longing for home and family was not present. Actually. What Heinrich did longed for was Tibet, every time since he finally left before the invasion in 1951 and returned to Austria.
---
"Decades of destruction, suppression, genocide, sterilization, and political indoctrination could not break the Tibetans' will for freedom, or their deep-rooted religious beliefs"
― Heinrich Harrer
---
It is a wonderful true story that inspire the soul and expose a struggle, personal and collective, for freedom and peace. Reading the book after so many years made me reflect on how much we value things, how often are we critics of our lives' rhythms. Maybe we should learn a thing or two from Tibetans, and with that to change our perspective during these pandemic and difficult times. Maybe it would encompass our sight to the things that really matter.
---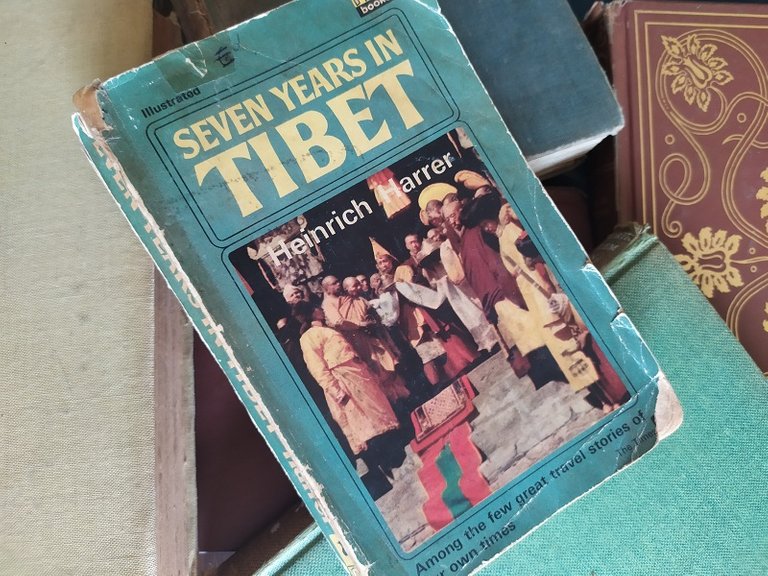 SEVEN YEARS IN TIBET
by Heinrich Harrer.
Translated from German by Richard Graves.
This edition published by Pan Books Ltd. London.
2nd printing, 1965.
Photographs taken by Mr Harrer.
---
---