Oh Deborah.. (my Hen)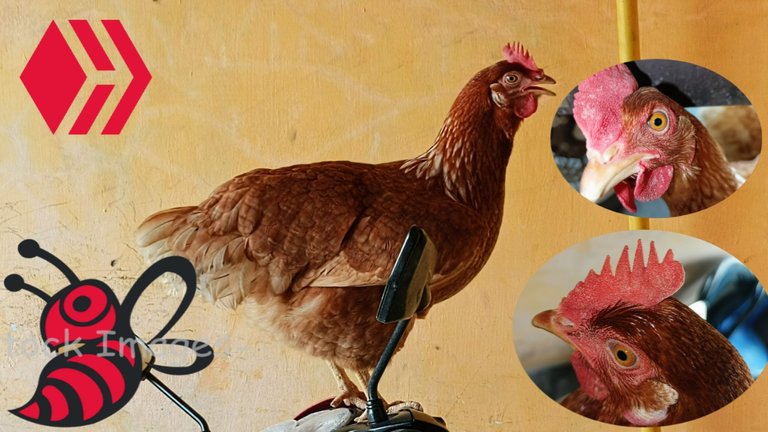 ---
Hello everybody.
It feels like I haven't posted for
#hivestockimages
for a long time due to busyness and other things and now is the right time for me to share images here. How's your day buddy? I wish you a pleasant and colorful day. Well, to accompany your day I will tell you about my pet. But it's not my cute cat that I mean, it's a HEN.
I have three hens, I named them "ByoungC", "Angel" and "Deborah". I deliberately raise hens for me to eat their eggs. I kept these hens when they were about three months old. Out of all the hens I've had, I really like Deborah. Why do you think I like Deborah? Can anyone guess? 😊. I like Deborah because she is the "closest" to me. She seems to understand what I'm saying, she's also docile and obedient. Of the three hens I have, Deborah was the first to lay the eggs.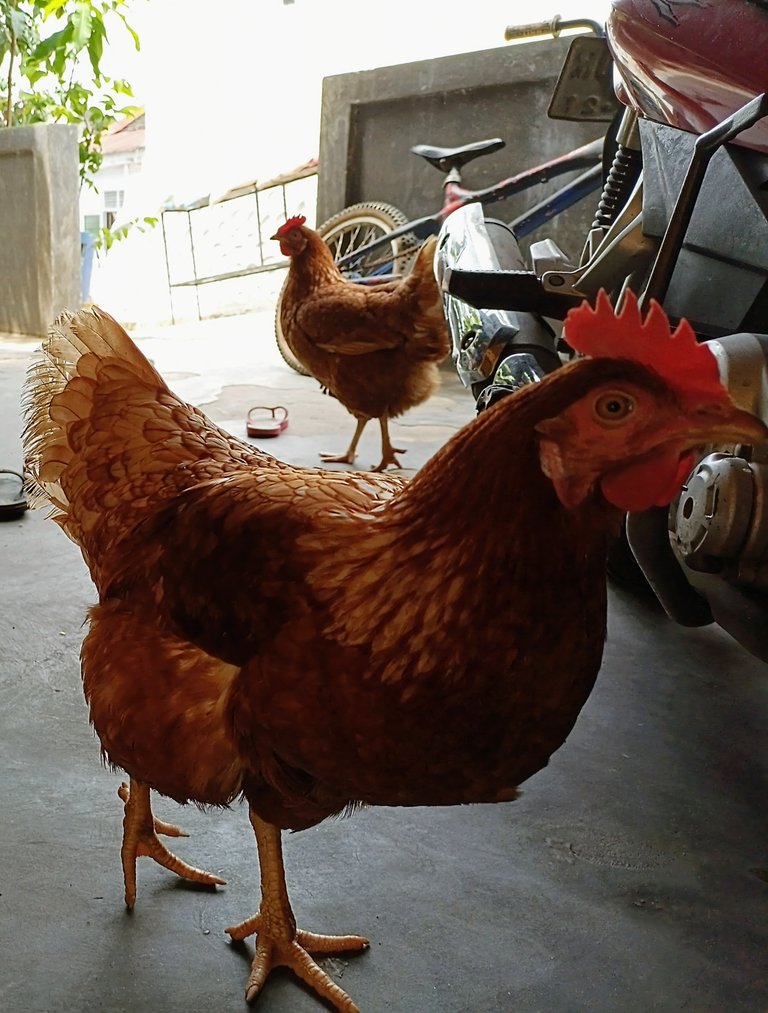 Deborah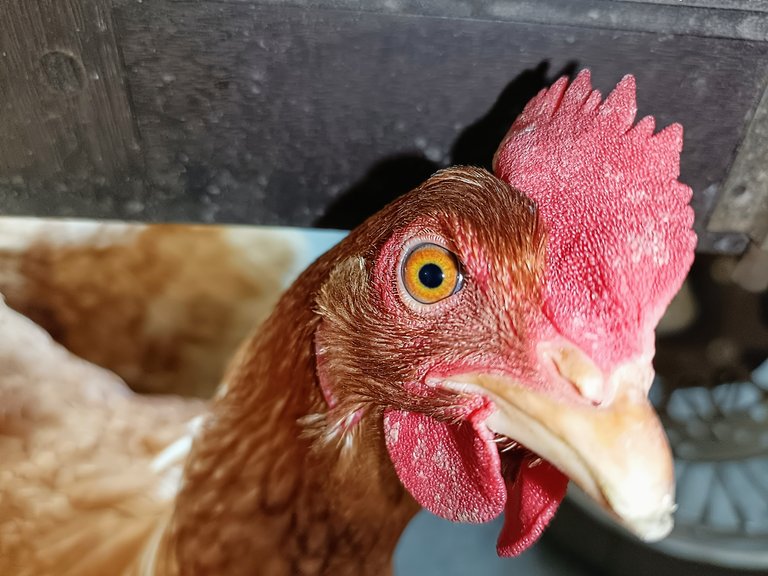 Deborah when visiting my bedroom window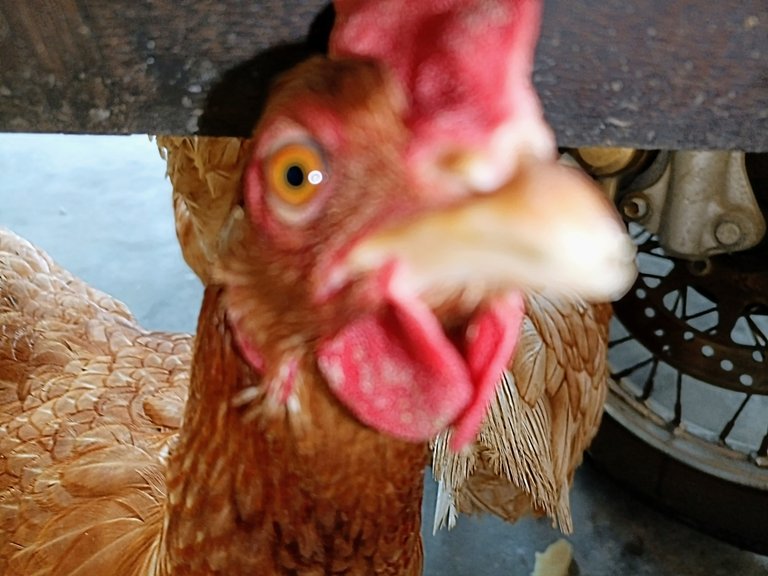 Deborah said to me: WHAT'S UP BOSS? 😂
---
~Interesting Facts about Hens~
1. Trillions of chicken eggs are produced every year
Hens can produce an average of 300 eggs per year. If only half of the 25 billion chickens in the world were female chickens (although the proportion of the number of female chickens is much higher than that of male chickens), then in a year the number of chicken egg production is 3.75 trillion eggs.
2. Chickens can remember faces
It turns out that chickens are quite intelligent animals. They can remember and distinguish more than 100 faces of fellow chickens and humans. They can also see colors and dream in colors. Wow! 😯
3. Chicken egg size is directly proportional to the age of the hen
The older a hen is, the larger the eggs will be. However, the number of egg production will also decrease with increasing age of laying hens.
4. A hen can lay eggs without a rooster
Many people assume that a hen can only keep laying eggs if there is a male. It turned out to be wrong. Naturally, the hen continues to produce eggs and will be released as eggs each time the process is complete. The job of the male is only to fertilize the egg. Without a male, the eggs produced will become infertile eggs or eggs that are impossible to hatch.
5. Chickens can communicate with each other well
Even though they can't use a smartphone(LoL) chickens have a fairly sophisticated way of communicating. They exchange information using 30 different sounds.
6. Chickens are the scariest dinosaur breeds!
Who would have thought that the chicken was the great-grandson of one of the scariest dinosaurs. Who else but T-Rex. This was revealed after conducting research on the composition of chicken DNA in 2004
---
Well, those are some interesting things about chicken. I also just found out after I searched on the internet. My mind blows up after knowing facts about chicken that other people rarely know about. Okay guys, we're back again with my Hen, Deborah. Apart from being tame and adorable, Deborah really likes being in photos. HERE ARE PHOTOS OF DEBORAH.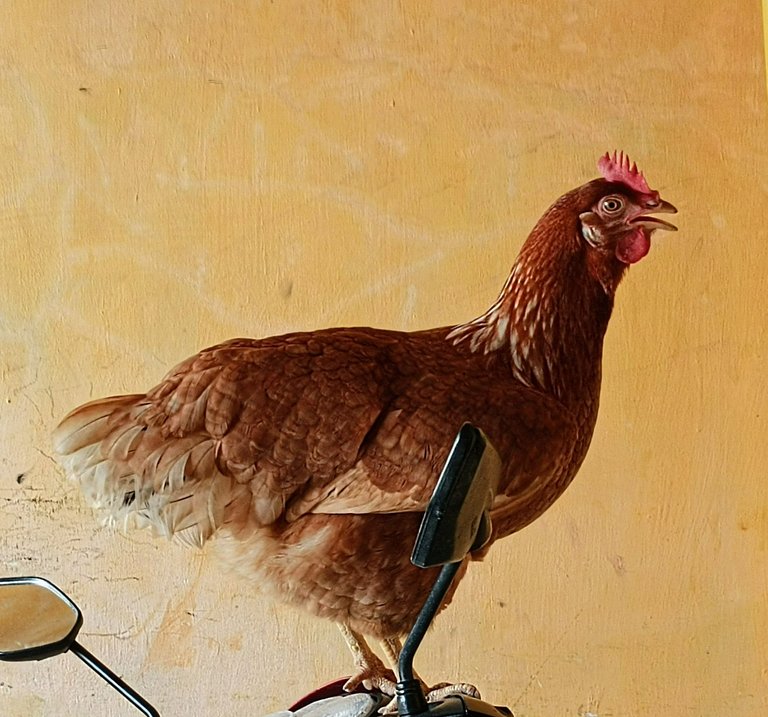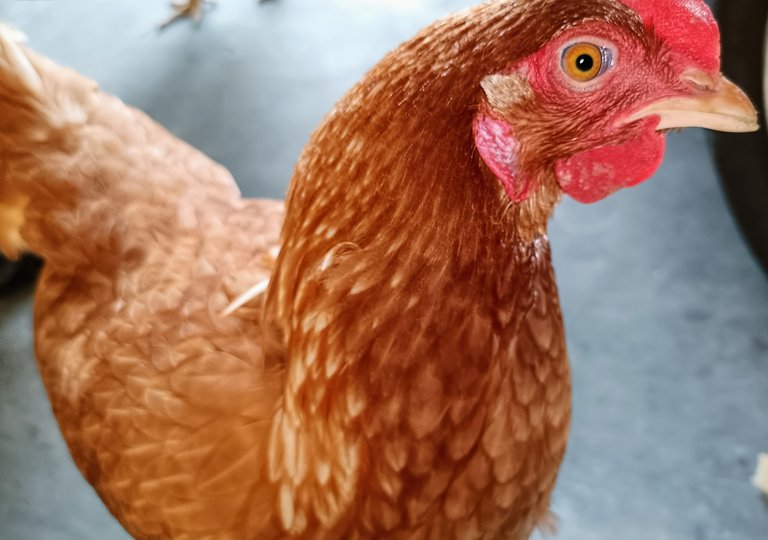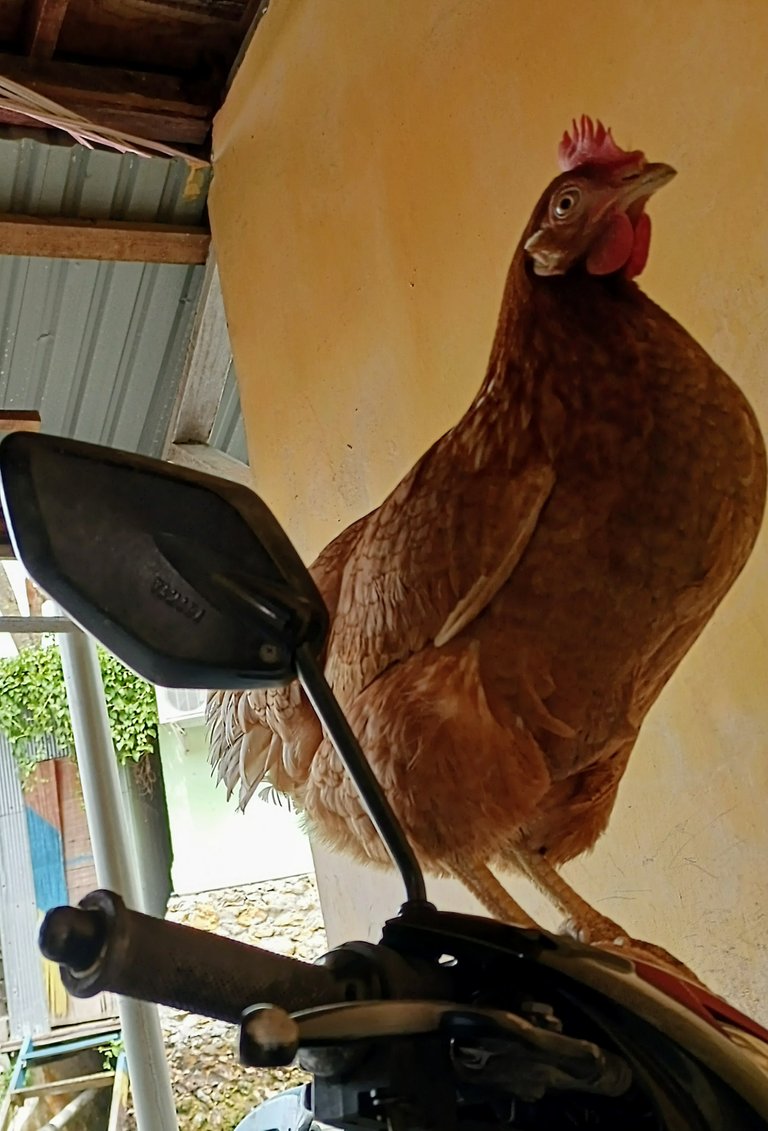 Deborah likes to ride motorcycles with me.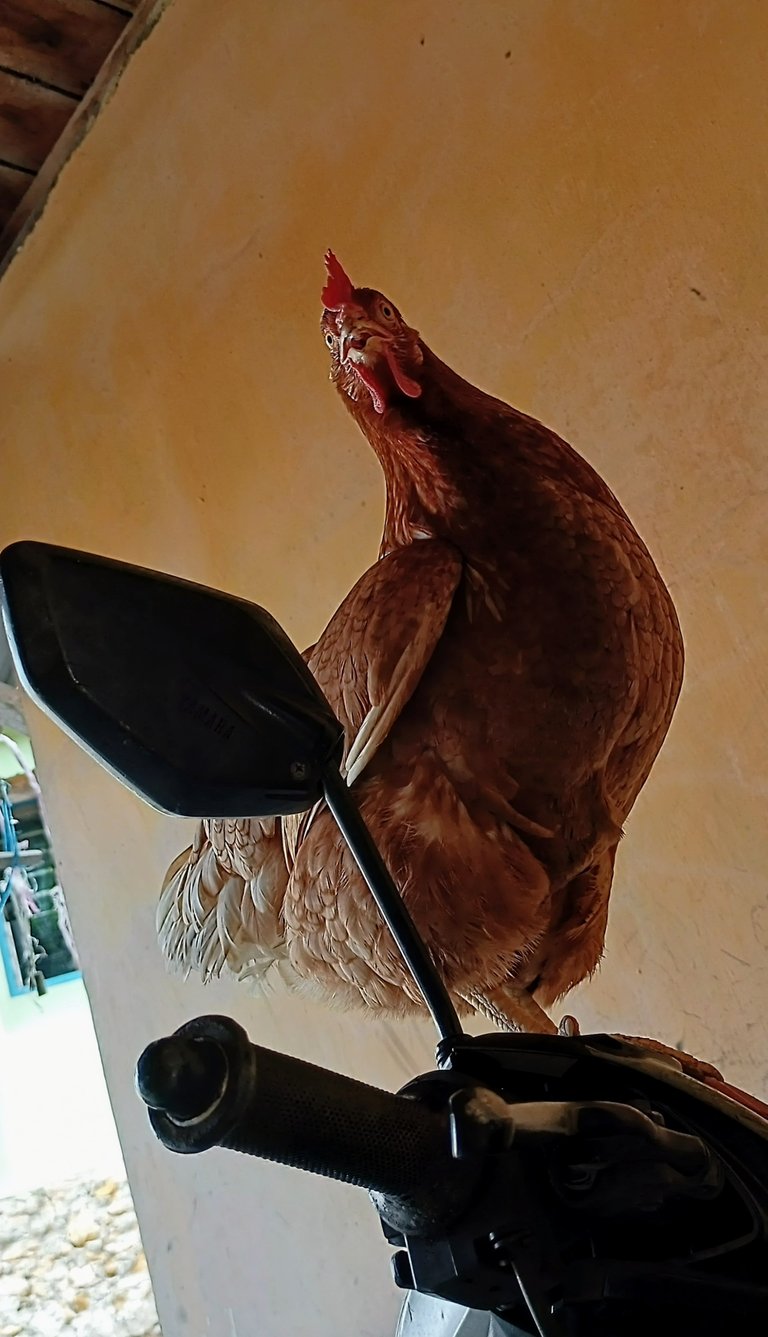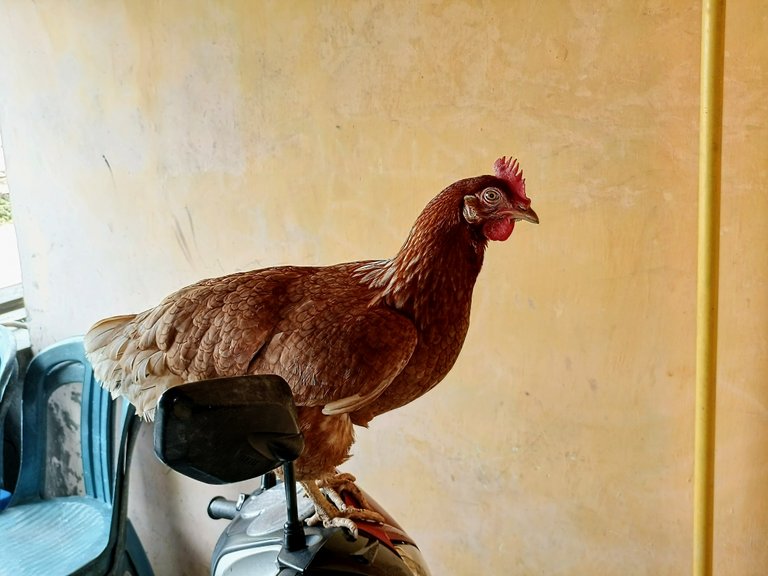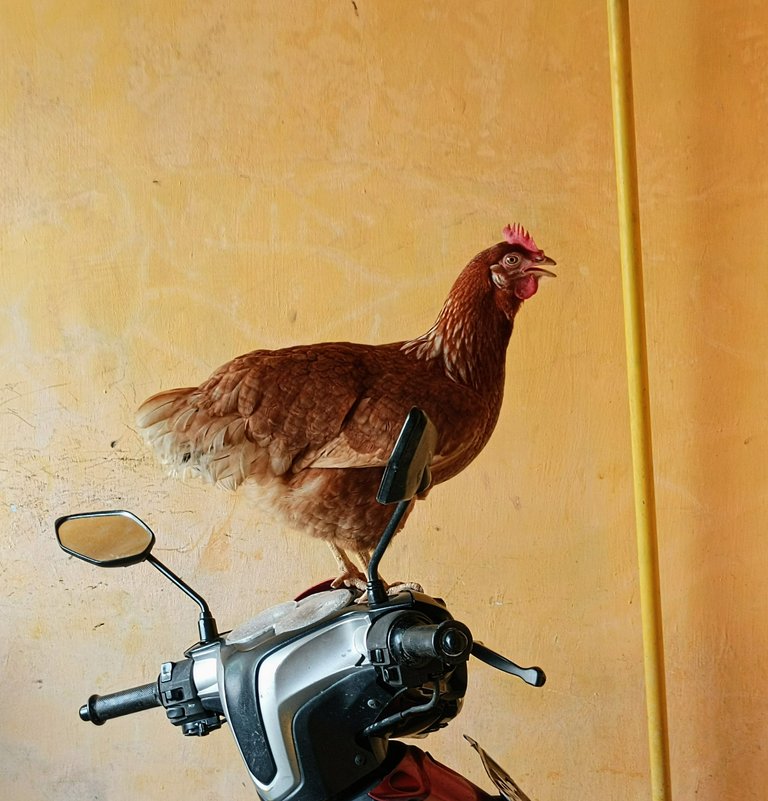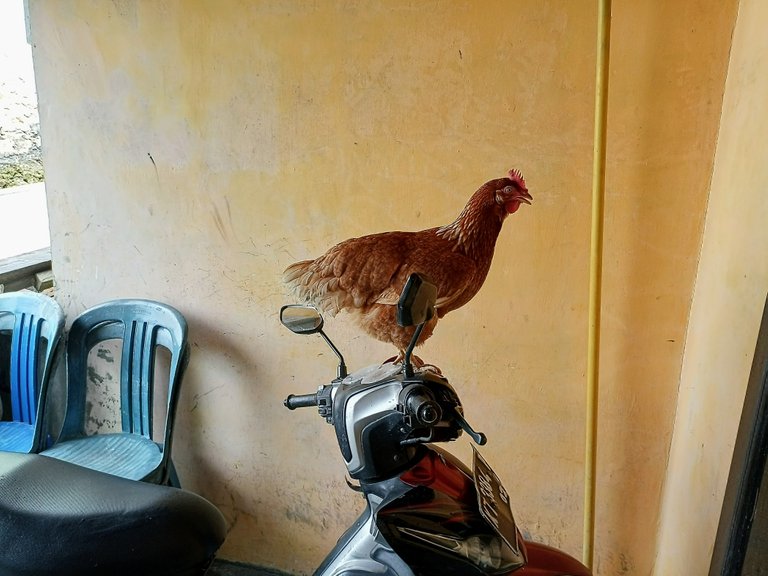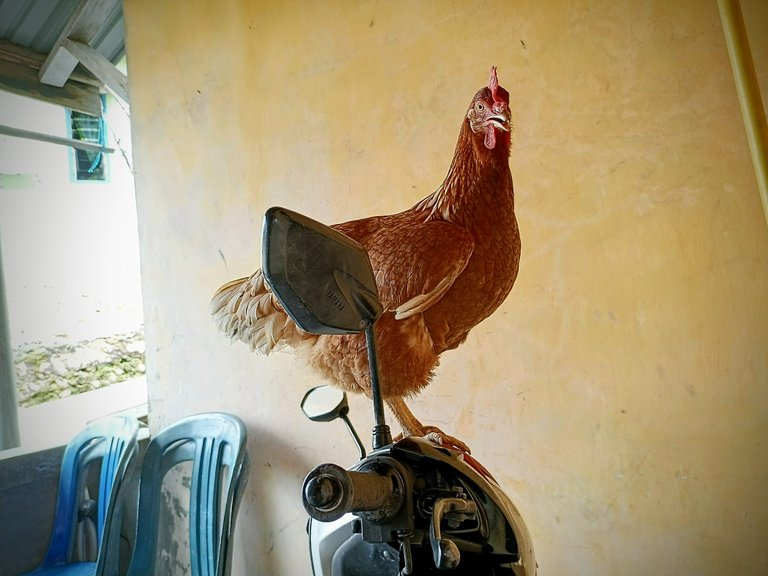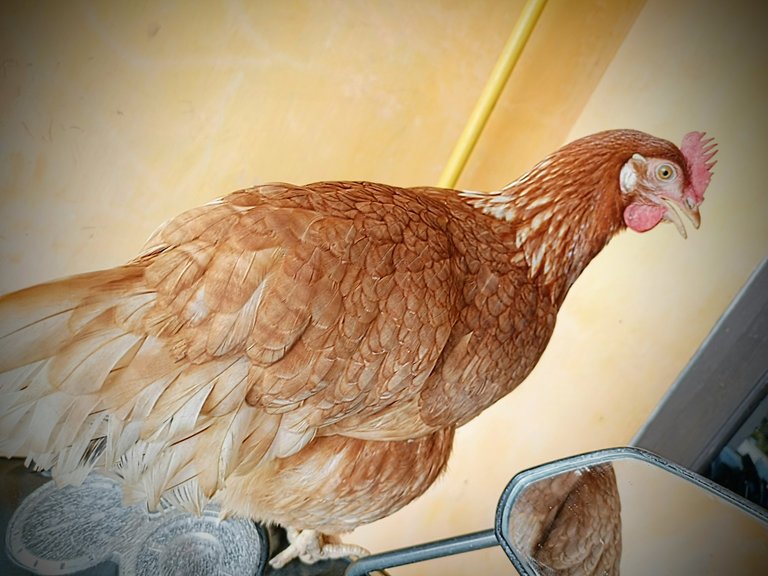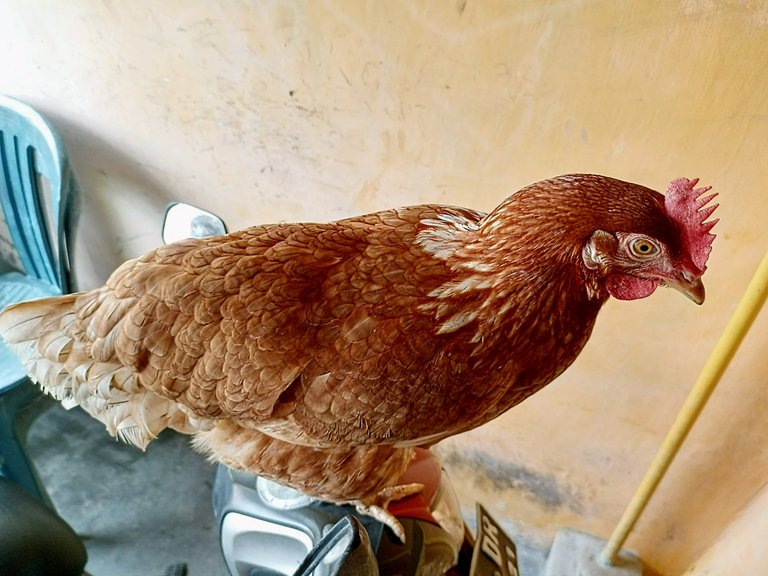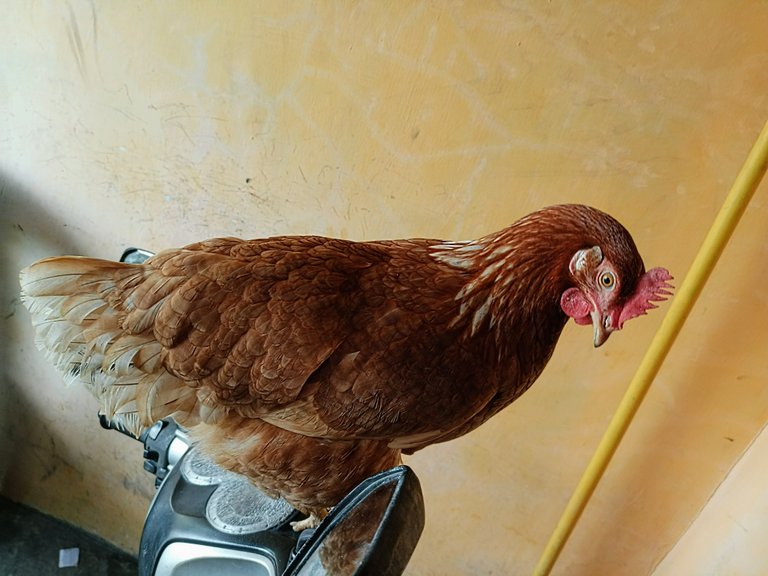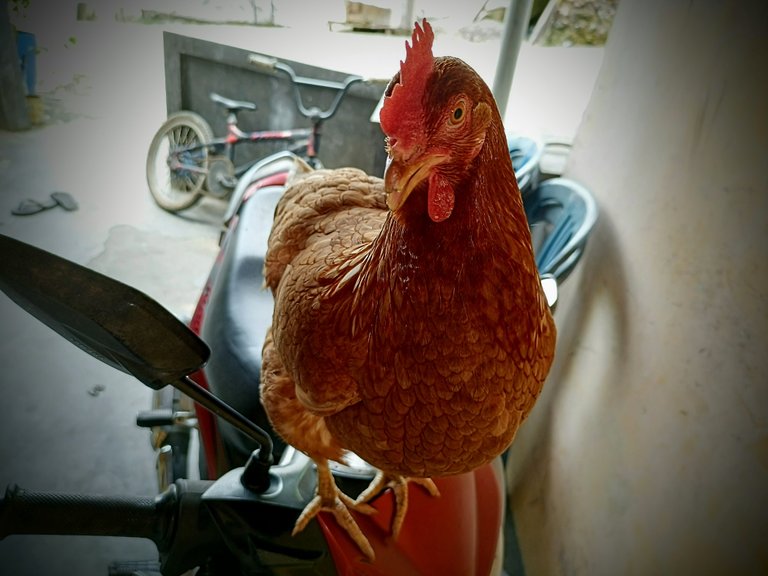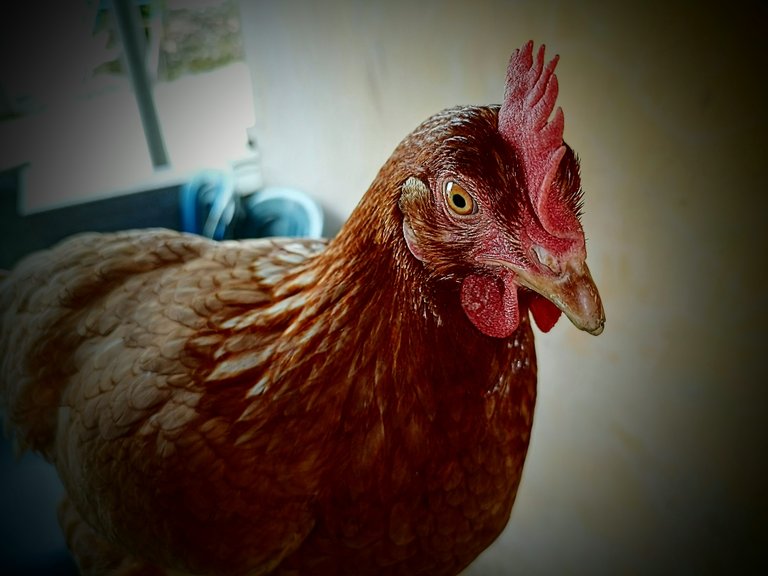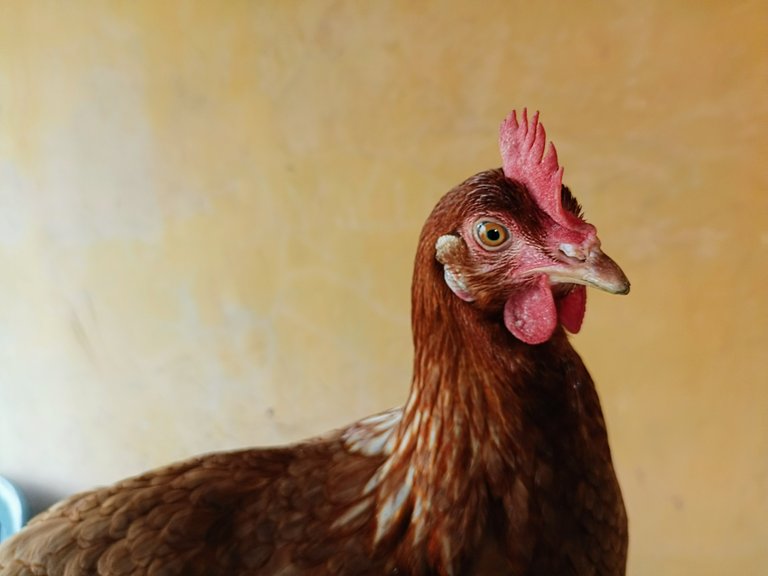 ---
Well this is my story today about the hen that I love so much. Do you have a pet that you really love? Let's share stories with me that are interesting, fun, entertaining and a little ridiculous LOL 😂. Thank you for reading this post, taking the time to read this post to the end is an honor for me. See you again in my next post, Have a nice day, God bless you. 🤗🎸
Regards: @galih.amenk
---
Bonus (It's a shame to throw it away)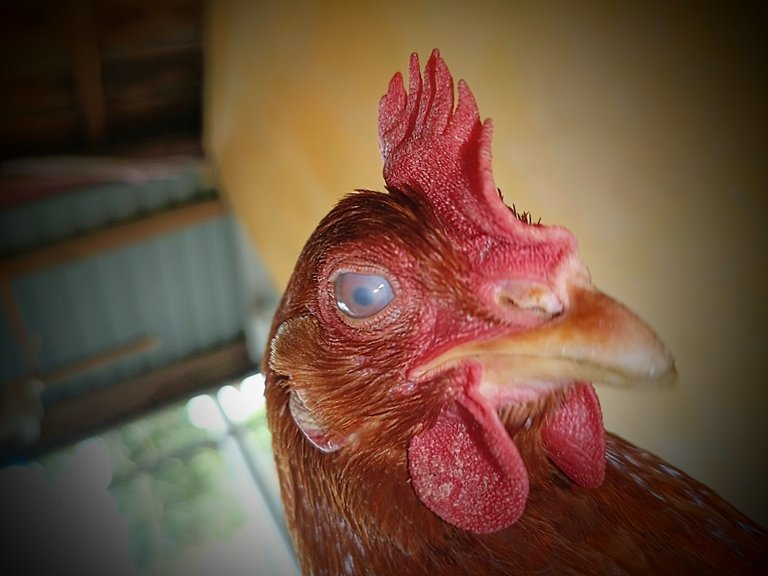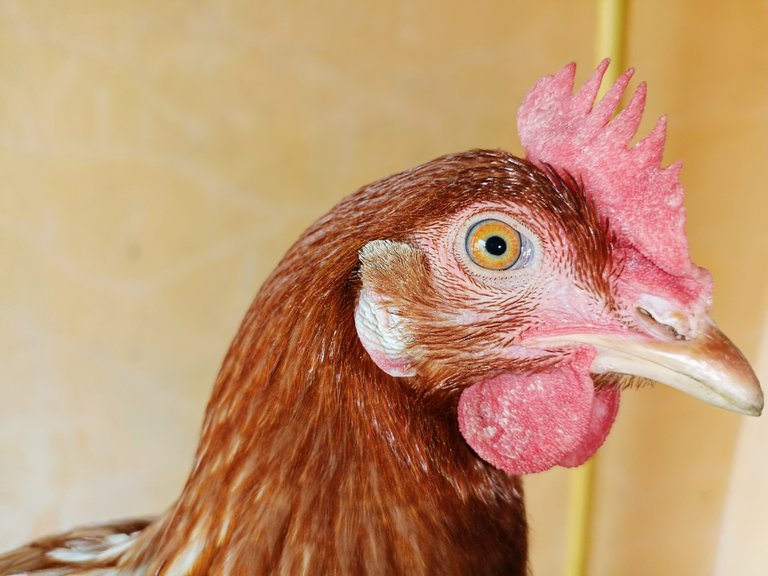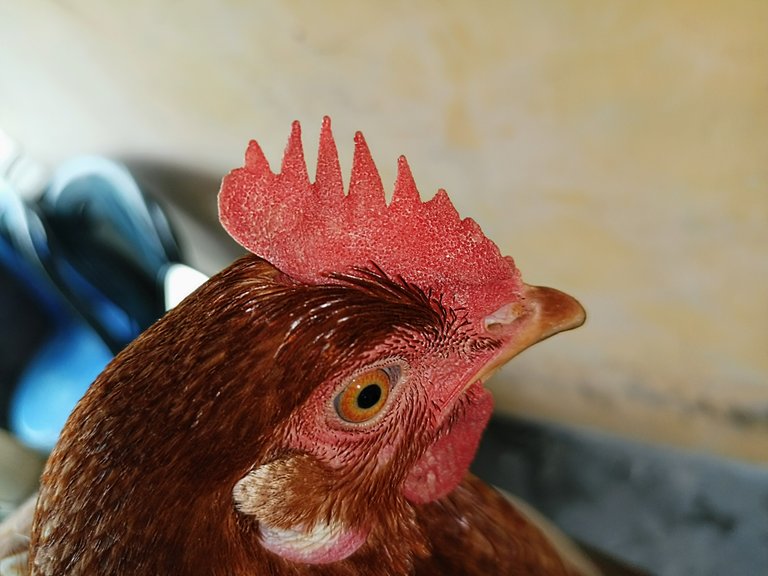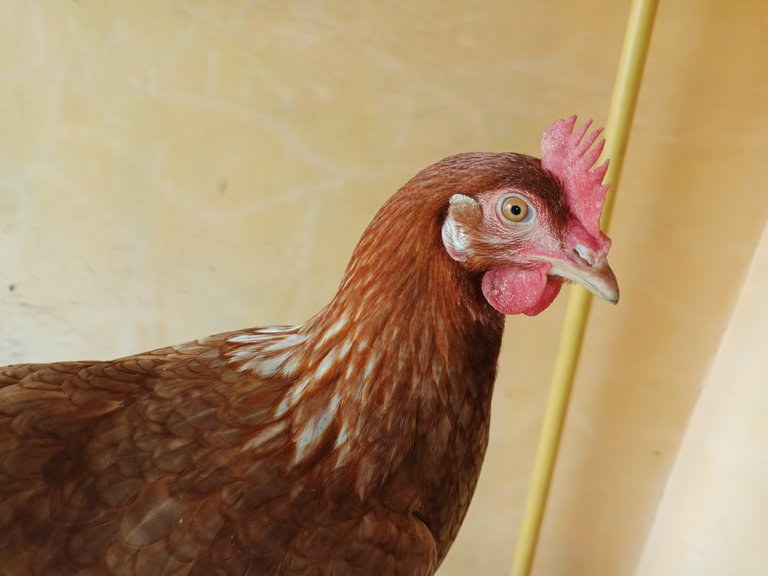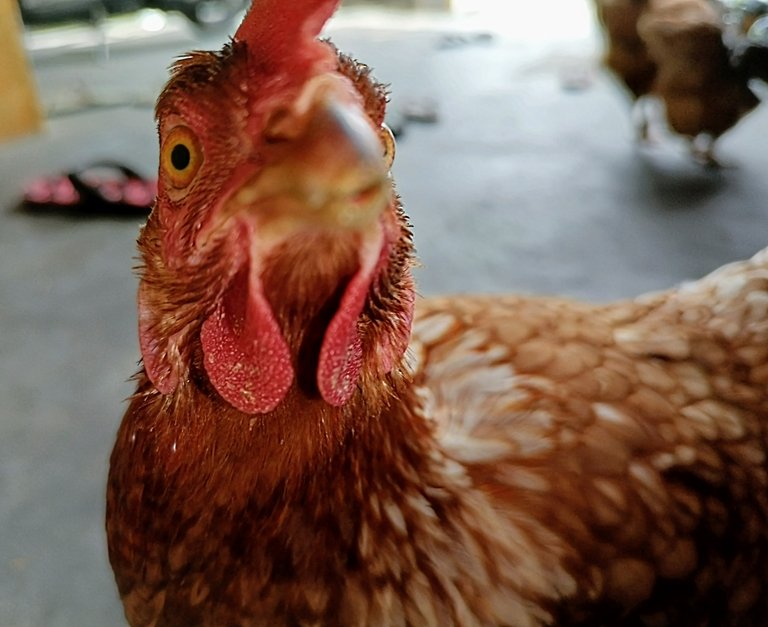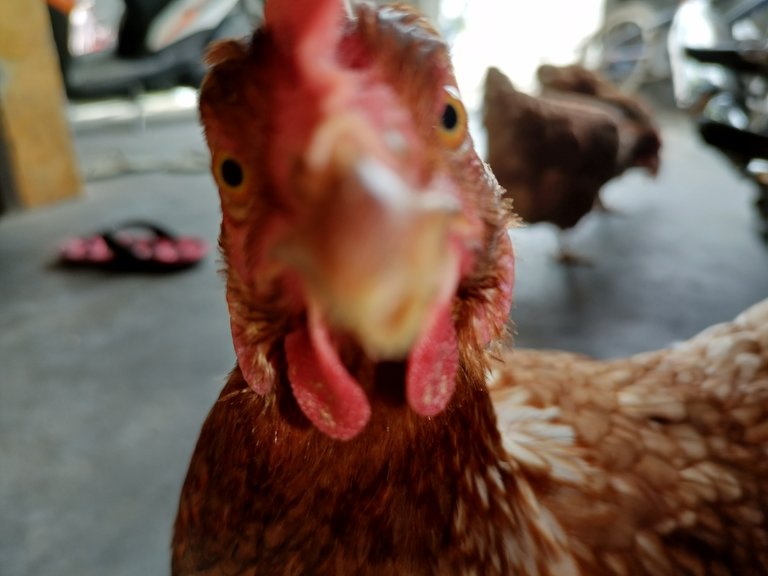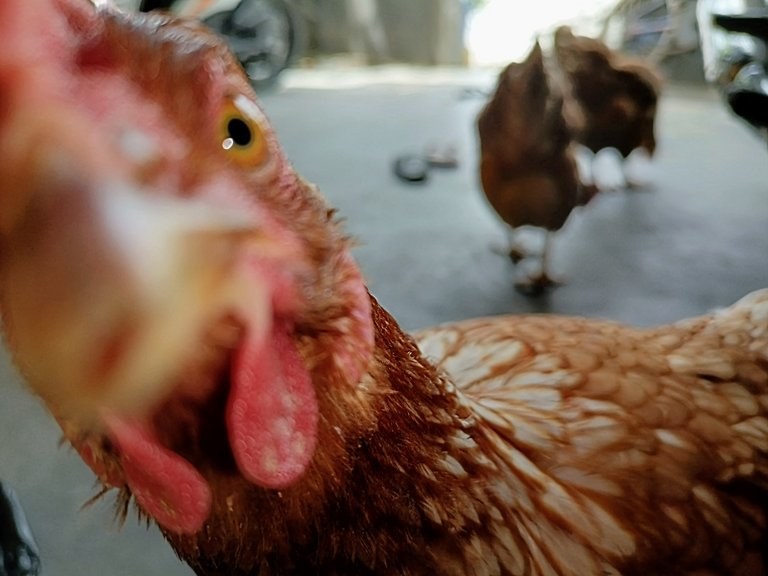 Deborah said: What's going on dude?
---
TOOLS:
Camera: Infinix Note 11 pro
Edit Photo: PixelLab
Translated by: Google Translate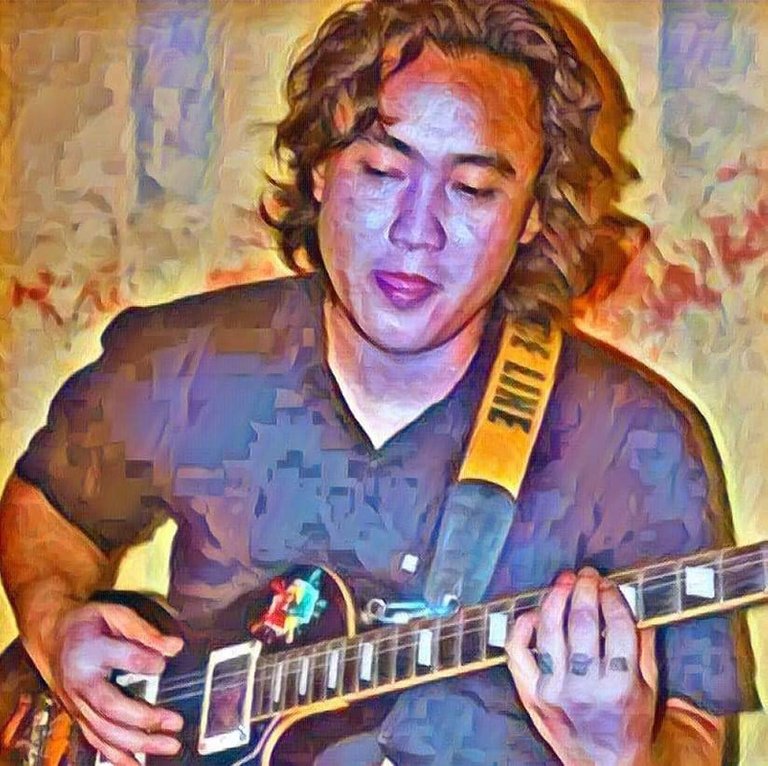 Galih.amenk
Welcome to Galih small corner in HIVE. I am a self-taught guitarist, and musician. I come from Indonesia. Outside of my passion as a guitarist, I also playing games in my handphone, photography explore interesting places and of course... Eating! 😄
Nice to meet you my friends. 🤗🎸

---
---