Monomad: Wasp-Polistes exclamans
Hi all!
This is my entry for the daily #monomad challenge hosted by @monocromes
Today I want to share some pictures of wasps that have interesting colors, they have a beautiful yellow and brown color combination.
I found this wasp that usually sucks flower nectar while hunting in North Aceh, Indonesia.
Wasps with the scientific name Polistes exclamans are usually found mostly in the United States, but somehow I found this species here on the Asian continent.
It is also possible that they have several species that are widespread throughout the world. There are some shots that are out of focus on the front, that's because they are very active insects that move and fly. Hope you like some of these pictures.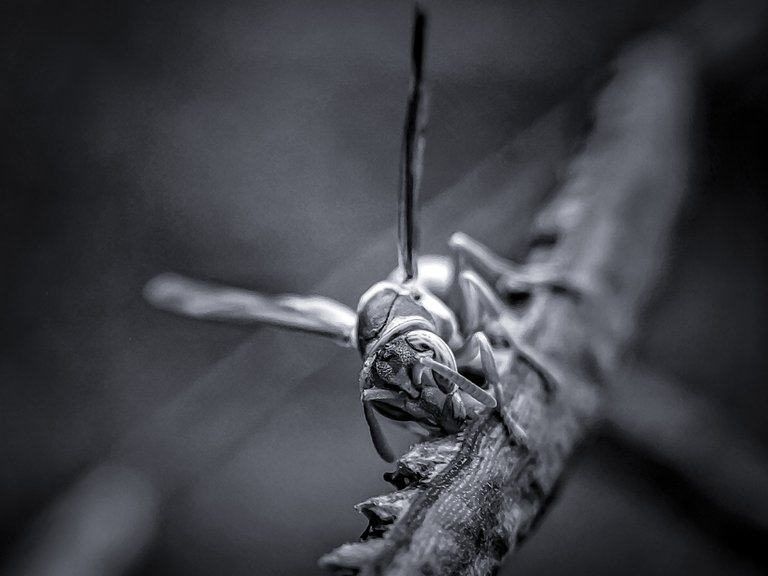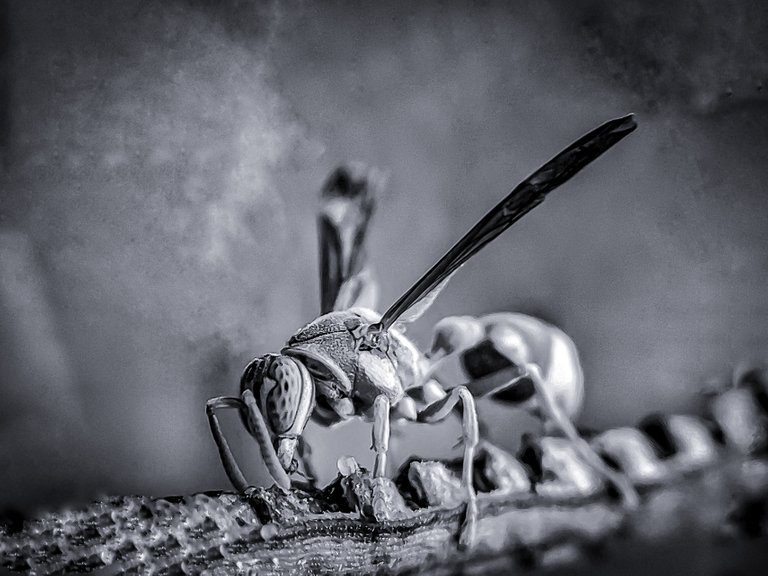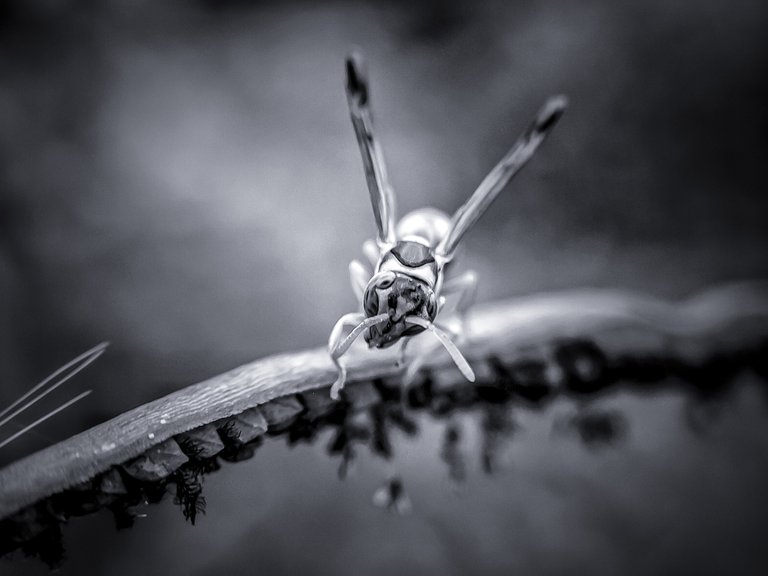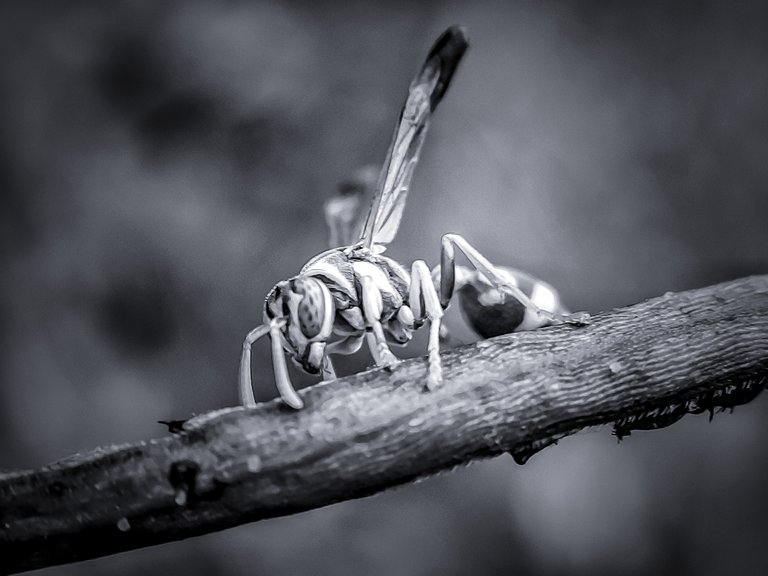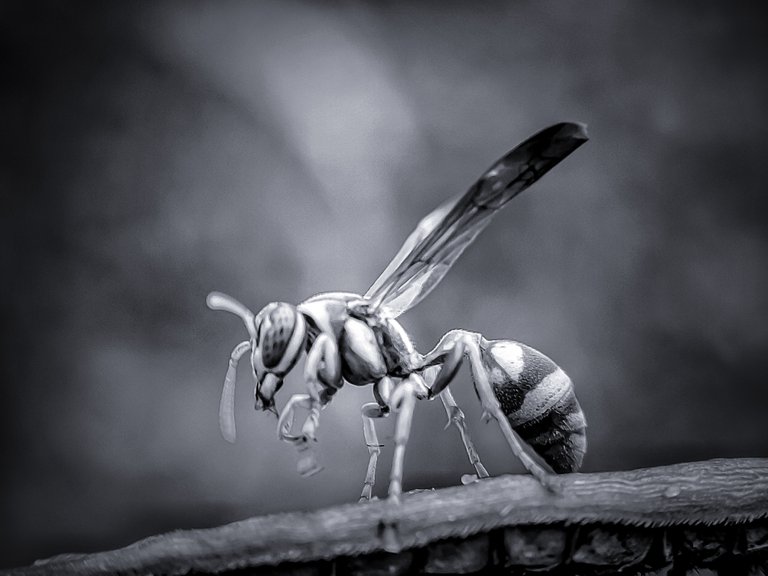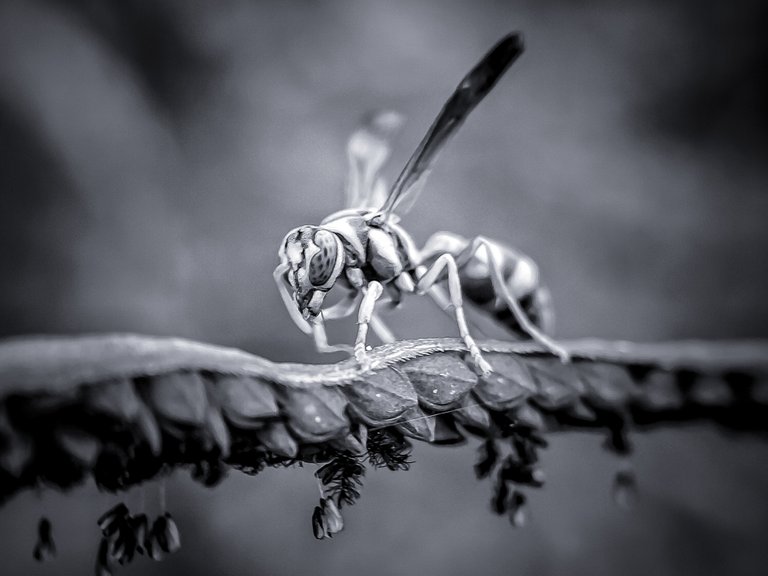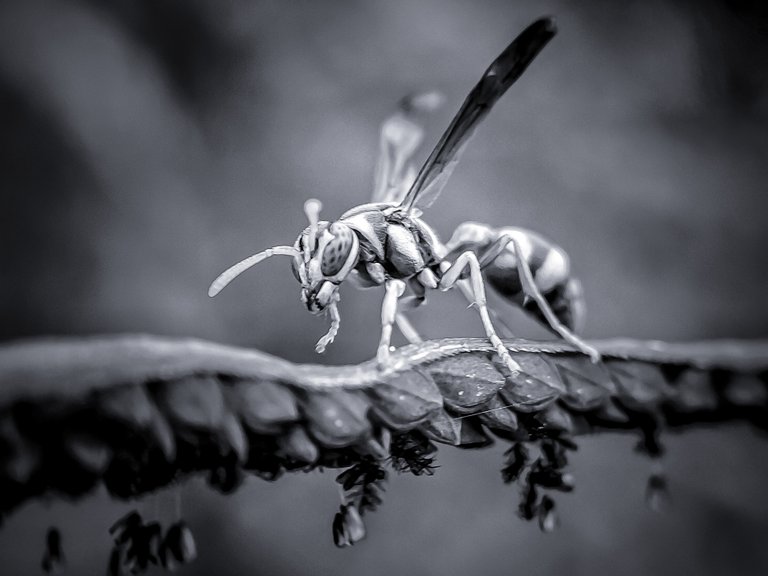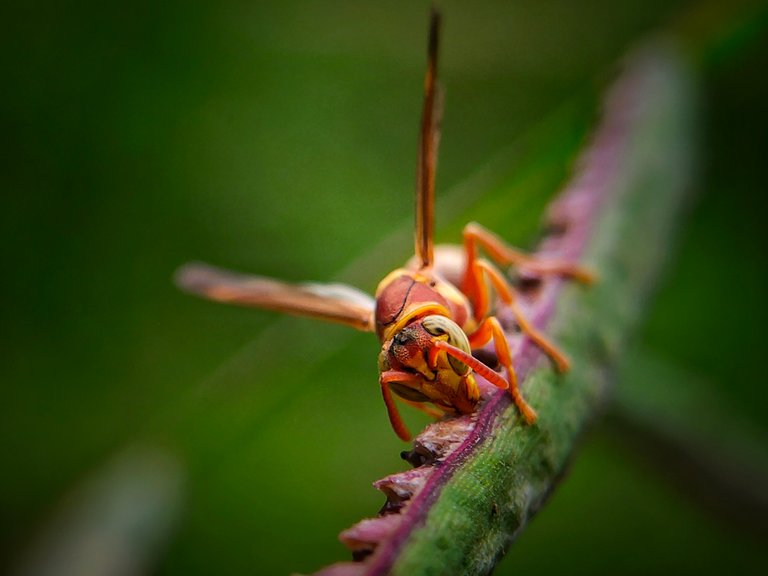 | Camera | Realme 8 Pro + macro lens |
| --- | --- |
| Category | Macrophotography |
| Light processing | Lightroom mobile |
| Photographer | @gamessteam |
---
---