Hive t-shirt done for the tv show and legacy 9.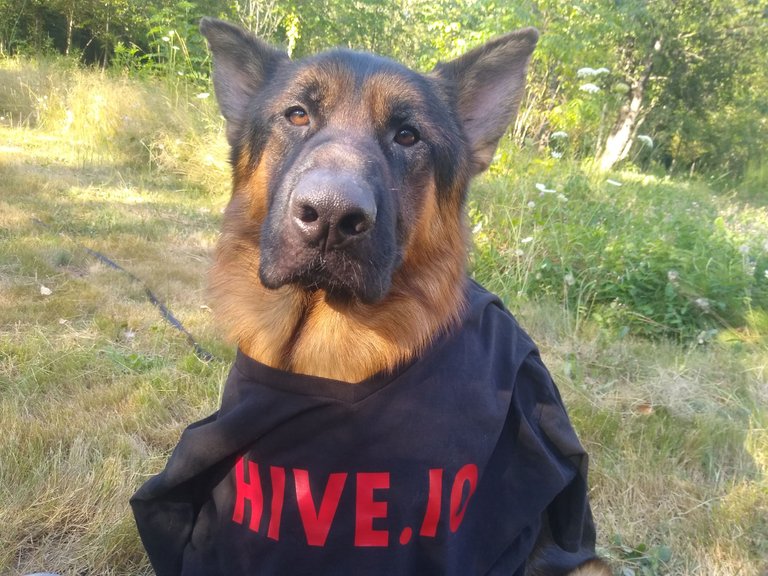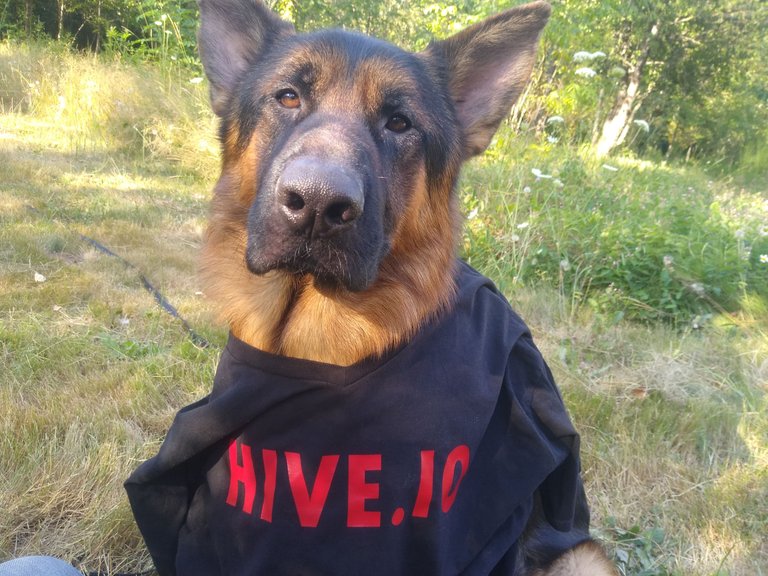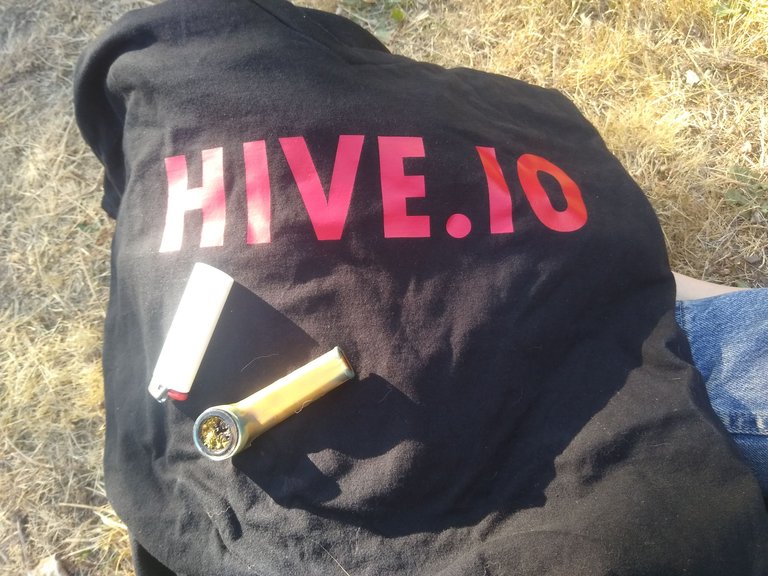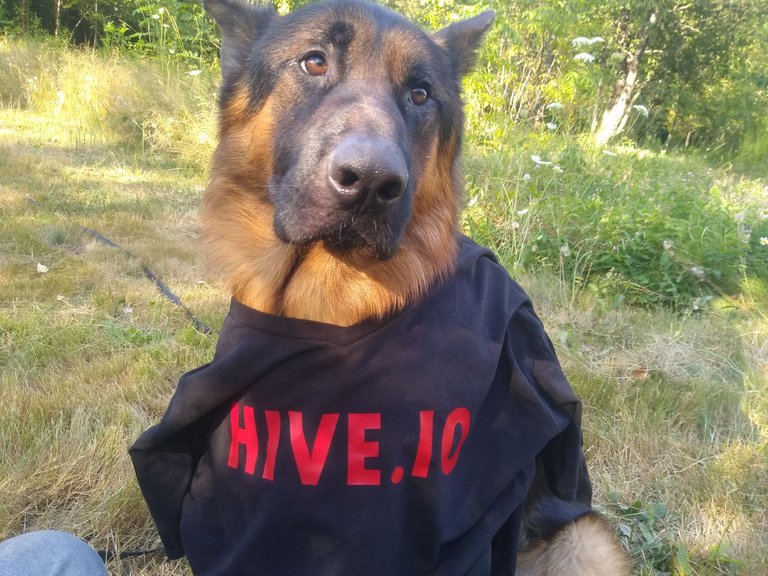 So I didn't have a cute chick to help me model this so the next best option was forcing dog into being my model and obviously you can tell he wasn't very happy.
However we did get the shirt done and it is looking super awesome I really can't wait to be able to show this off. And here pretty quick I'm going to be in Vegas so this is going to be super exciting. Too bad I wasn't able to get one for a puppy dog.
Well tell us what you think!!!
We're going to be sharing everything especially that wonderful PsyberX project!!!
---
---